the PERFECT Lounge-Goddess style!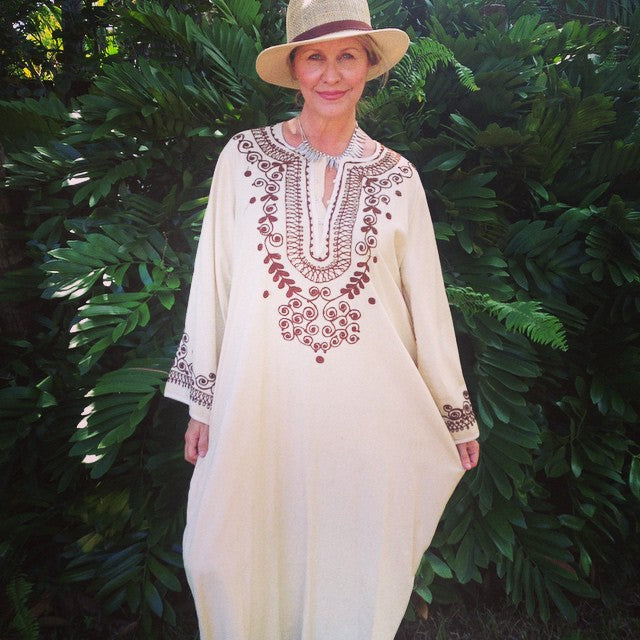 Well the time has come, and it's been a long time coming.
The caftan or "kaftan" is finally getting some credit for being a stylish yet comfortable option for your IG stories, Tic Tok videos or ZOOM meetings during these endless days in quarantine.  I've been loving the caftan since the first day we met so I'm always surprised when someone doesn't have knowledge of this regal garment.  
The one essential item for ease of packing, travel and vacation that can be used sun up to sun down has always been the kaftan. Takes up very little room in your suitcase and serves so many purposes.  Now that being comfy is so IN why not take advantage of our 20% off sale and get one for your closet?  I've heard they can be addictive and I have to agree (my closet is FULL).  With other passions like say, tattoos that many say are also very addictive, at least you can change up your caftan.  A tattoo, not so much. Oh and by the way, that's me in my very first caftan circa the 1980s from India thanks to my Aunt who was a missionary there at the time.  Boy have styles changed since then!  Let me know if you'd like to find out your perfect lounge goddess style, I'm here to help! xo Mali