The most wonderful time of the year!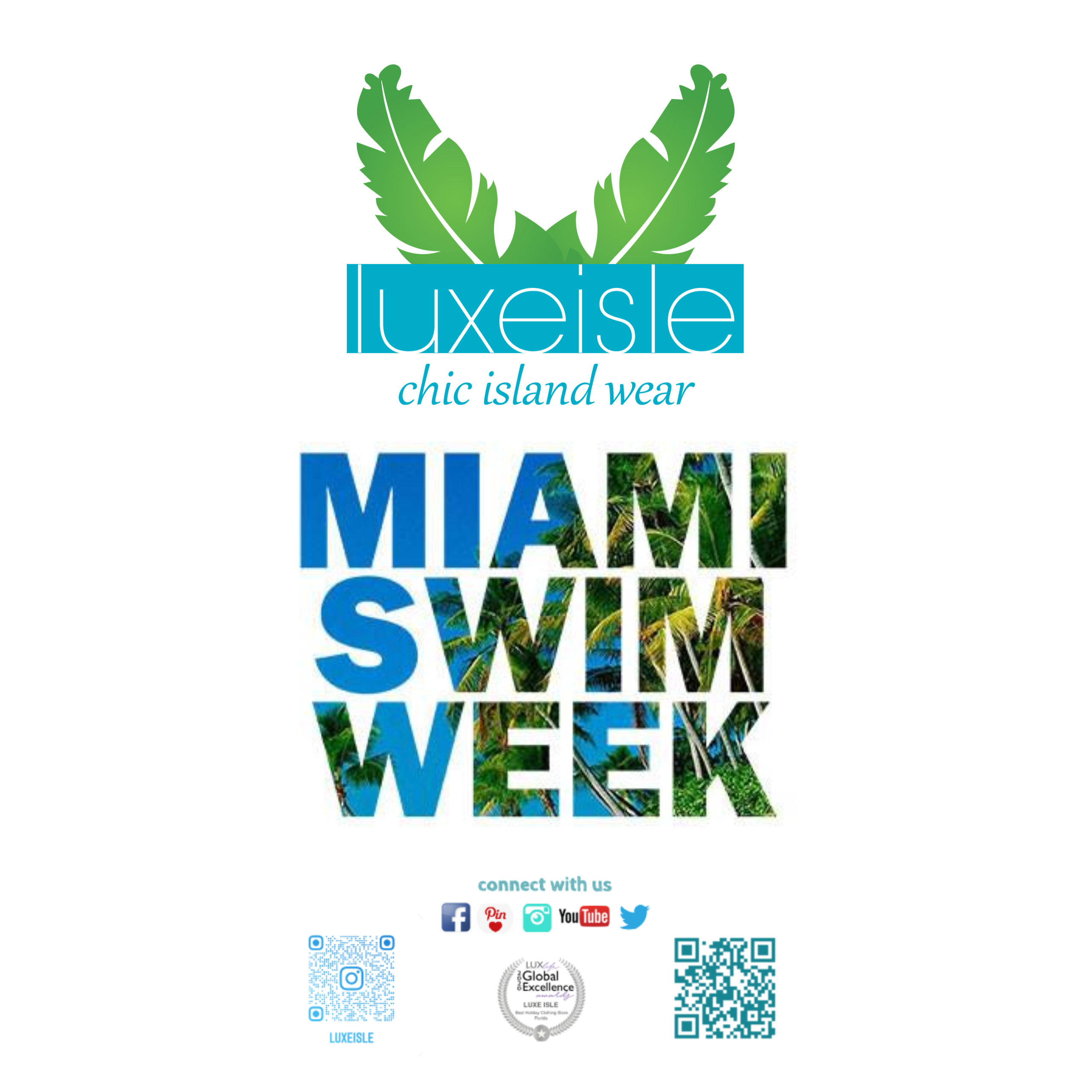 FOR IMMEDIATE RELEASE   
July 15, 2022       
Miami Swim Week 2022 Makes A Splashy Finale with After Party Runway Show Featuring the Summer LUXE Resort Collection by LUXE ISLE
MIAMI, July 15, 2022—In a city where a swimsuit is an essential wardrobe staple, it's no wonder crowds will be flocking to this week's 2022 Miami Swim Week to take in all the fashions of the world's largest swimwear event. Among the many designers and brands featuring their best beach-worthy looks is Luxe Isle, the "dreamy bohemian glam" line that has headlined the event since 2015 and that this year will host an exclusive runway show to celebrate the closing of Miami Swim Week. 
Taking place on the last day of the week-long swim wear spectacle, Luxe Isle's Summer LUXE Resort Wild and Free Collection will be showcased in a special farewell to Miami Swim Week runway show on Thursday, July 21st, 2022 at the Casa Bella Residences located at 1444 Biscayne Blvd. The event begins with a VIP Cocktail hour at 6:00 PM followed by the runway show at 7:00 PM. Featuring a magical menagerie of tropical florals, intricate tribals and exotic animal prints with embroidery and embellishments, the 
Wild and Free Collection epitomizes Miami's sizzling glamor in each resort piece. From sparkling bikinis to deep plunging monokinis and unique one shoulder configurations, the collection makes a feast for the eyes sure to turn heads at any beach or poolside. 
"One instantly feels transported to a luxury resort island when dressed in Luxe Isle style," says Mali Hayes, Founder of Luxe Isle. "This is our fifth time showing at Miami Swim Week, but the first where we are hosting our own show in a private setting. This is so exciting because it will give me a chance to mingle with the attendees and for them to see all the incredible details up-close." 
Luxe Isle has picked up many fans over the years thanks in part to the flashy, fantasy-themed, crowd-pumping shows they've created for Miami Swim Week. Along with a bevy of the most stunning models, they have become one of the event's major highlights. 
"There are a few surprises this year," says Hayes. "The addition of black and more neutrals than ever will add to the usually vibrant color scheme blending tropical florals with animal medallions in flowing fabrics that grace the body, allowing anyone to feel goddess-like whether at home or away on vacation." 
The event will also feature couture styles from celebrity designer, Odalys Marino. 
To attend the Luxe Isle - Wild and Free VIP cocktail hour and runway show, register here. To watch the latest runway shows, visit Luxe Isle on YouTube. 
For all media inquiries, contact Susy Ferrer at susywrites@gmail.com.
LUXE ISLE is a dreamy destination for Bohemian Glam, founded by Mali Hayes in 2013. The airy, resort wear styles allow every woman to instantly feel like they've stepped into a luxury resort far away, at any time of the day. Available online and by appointment. To shop and learn more visit www.luxeisle.com . Follow Luxe Isle on Instagram and Facebook @luxeisle.
For guest list click here