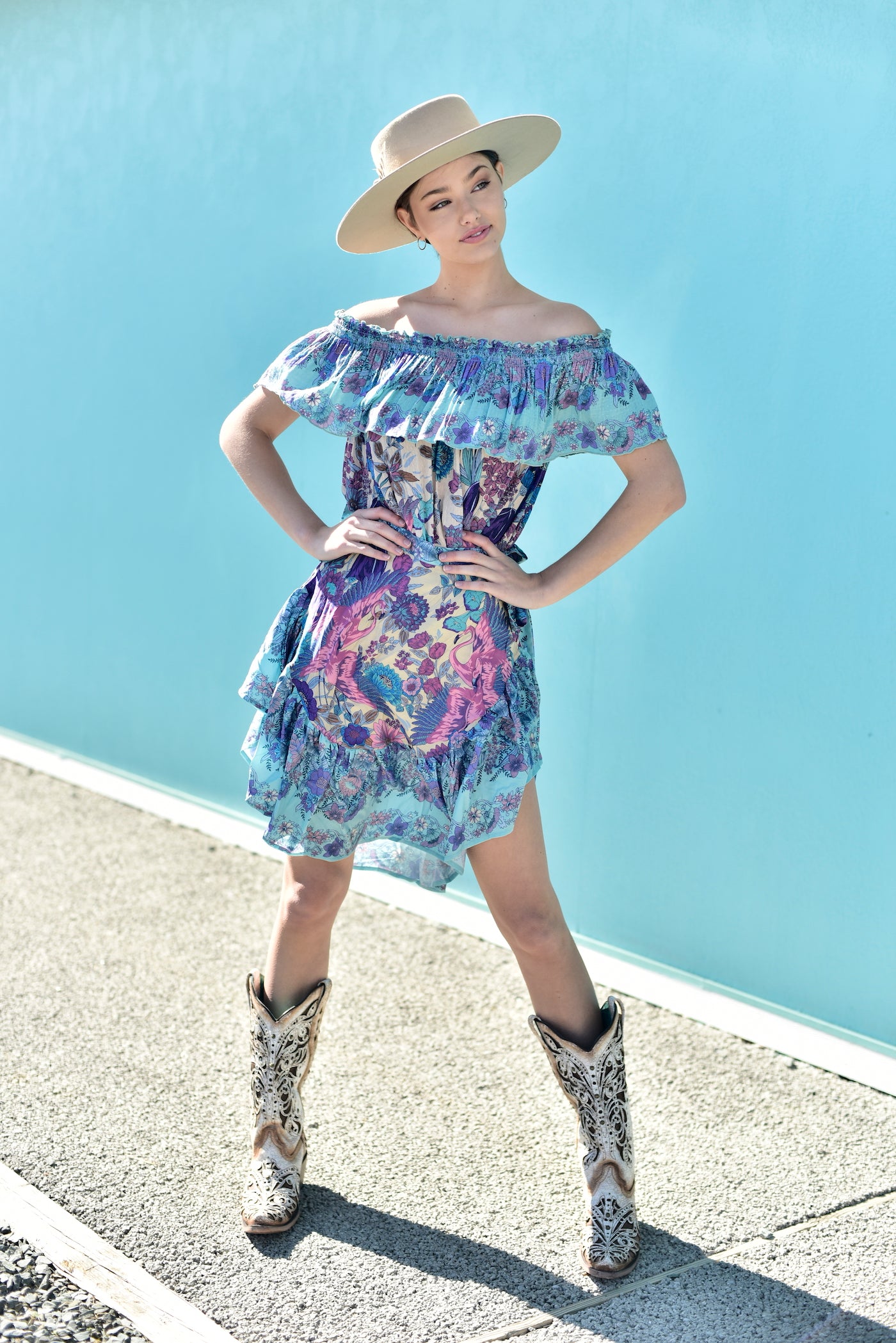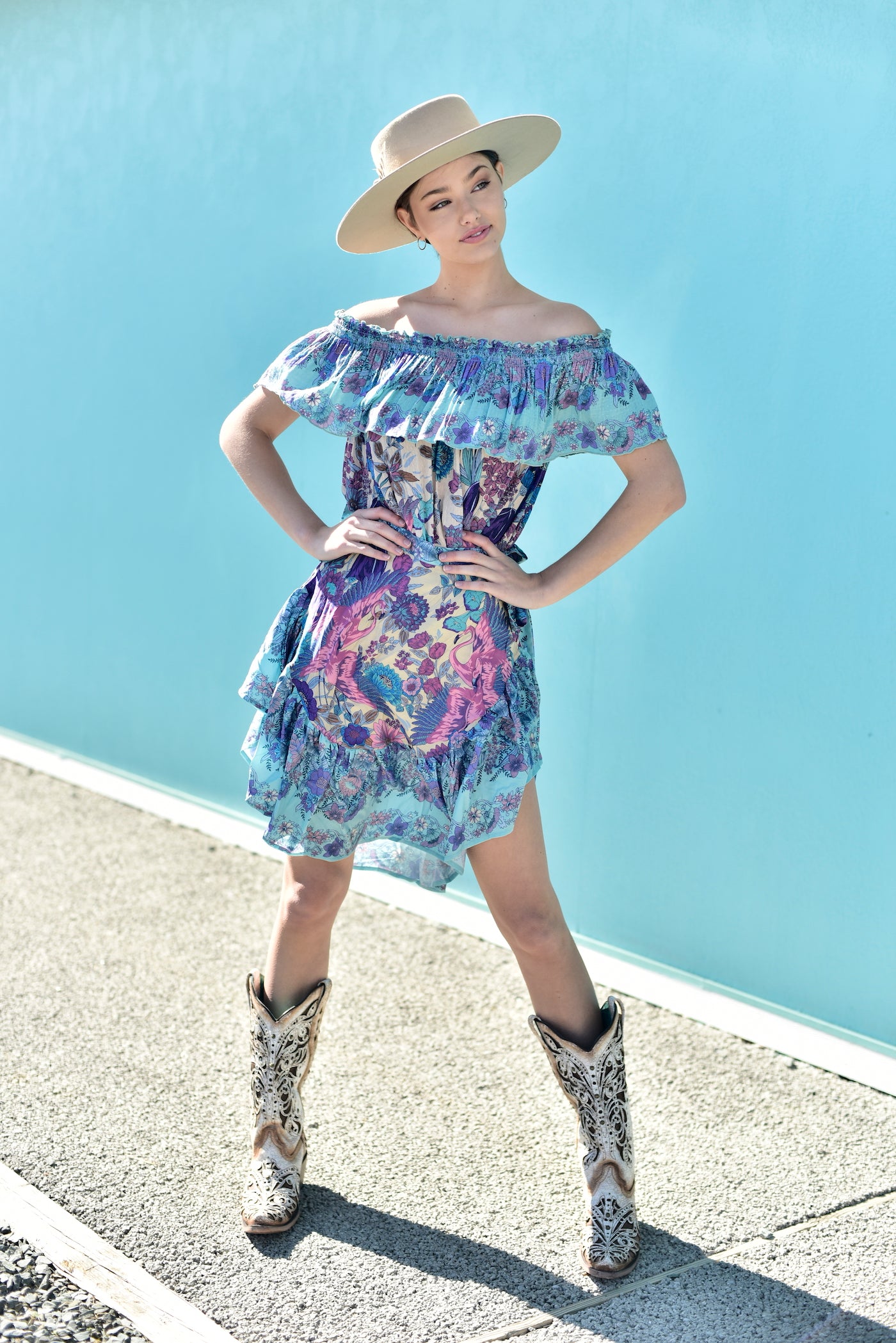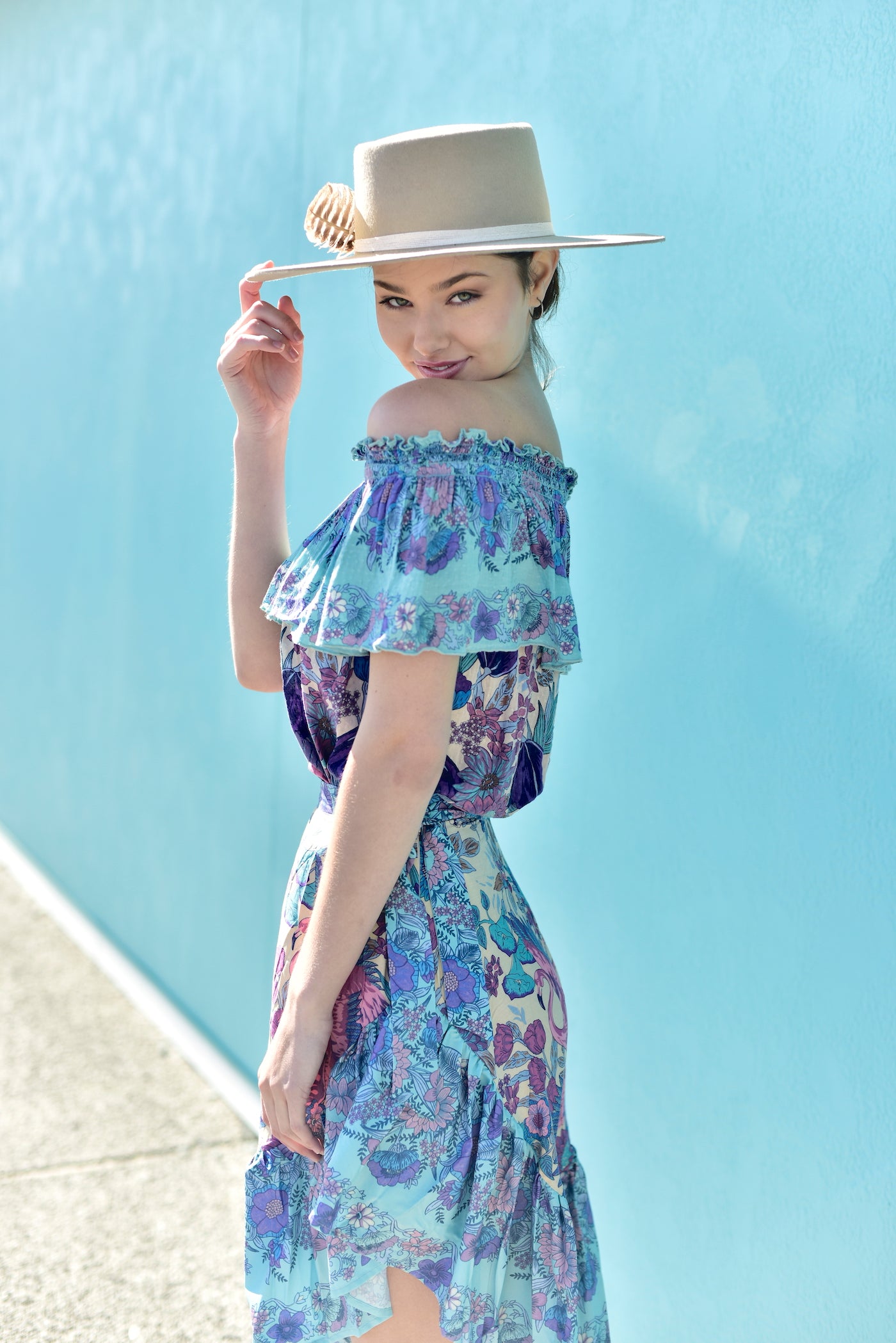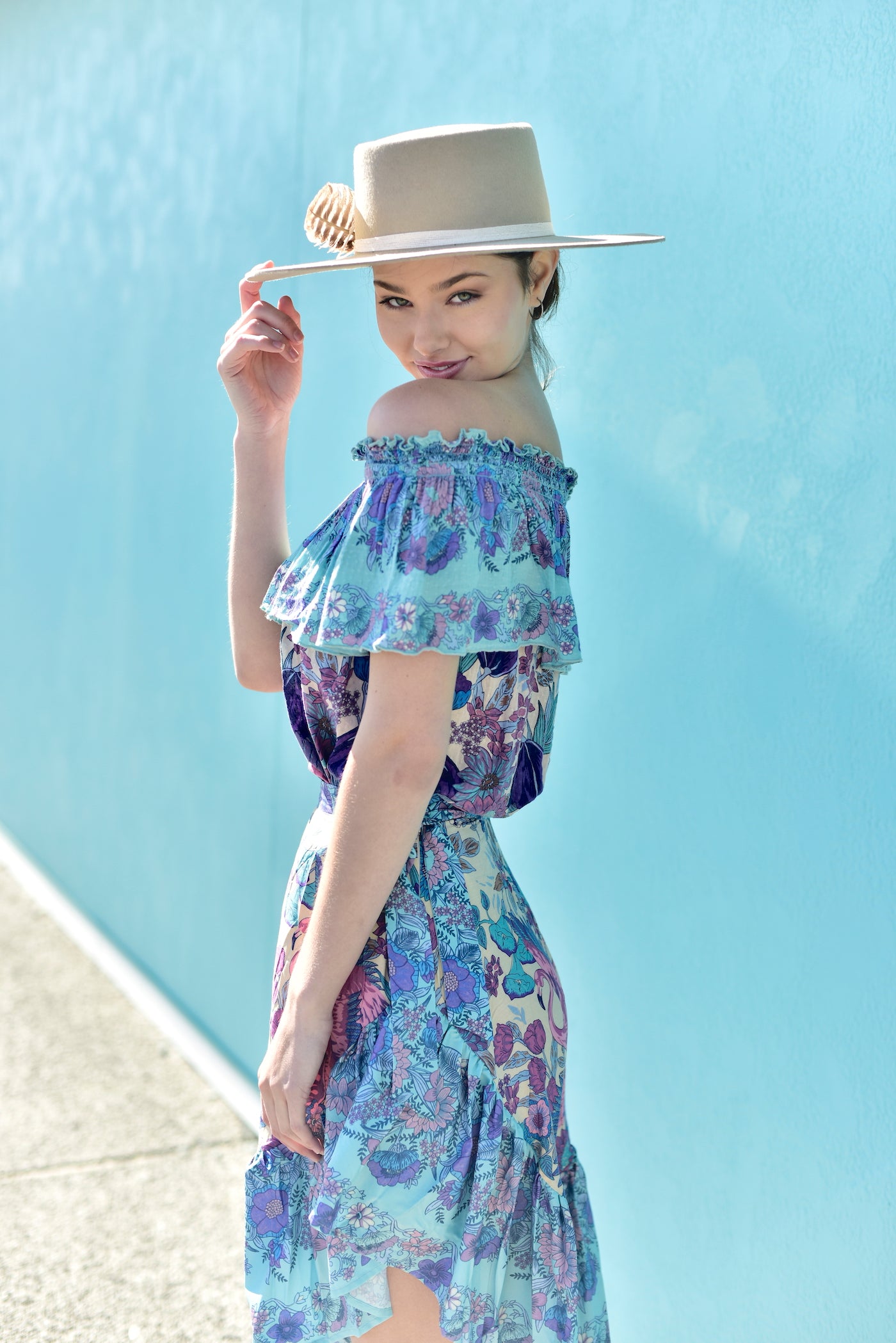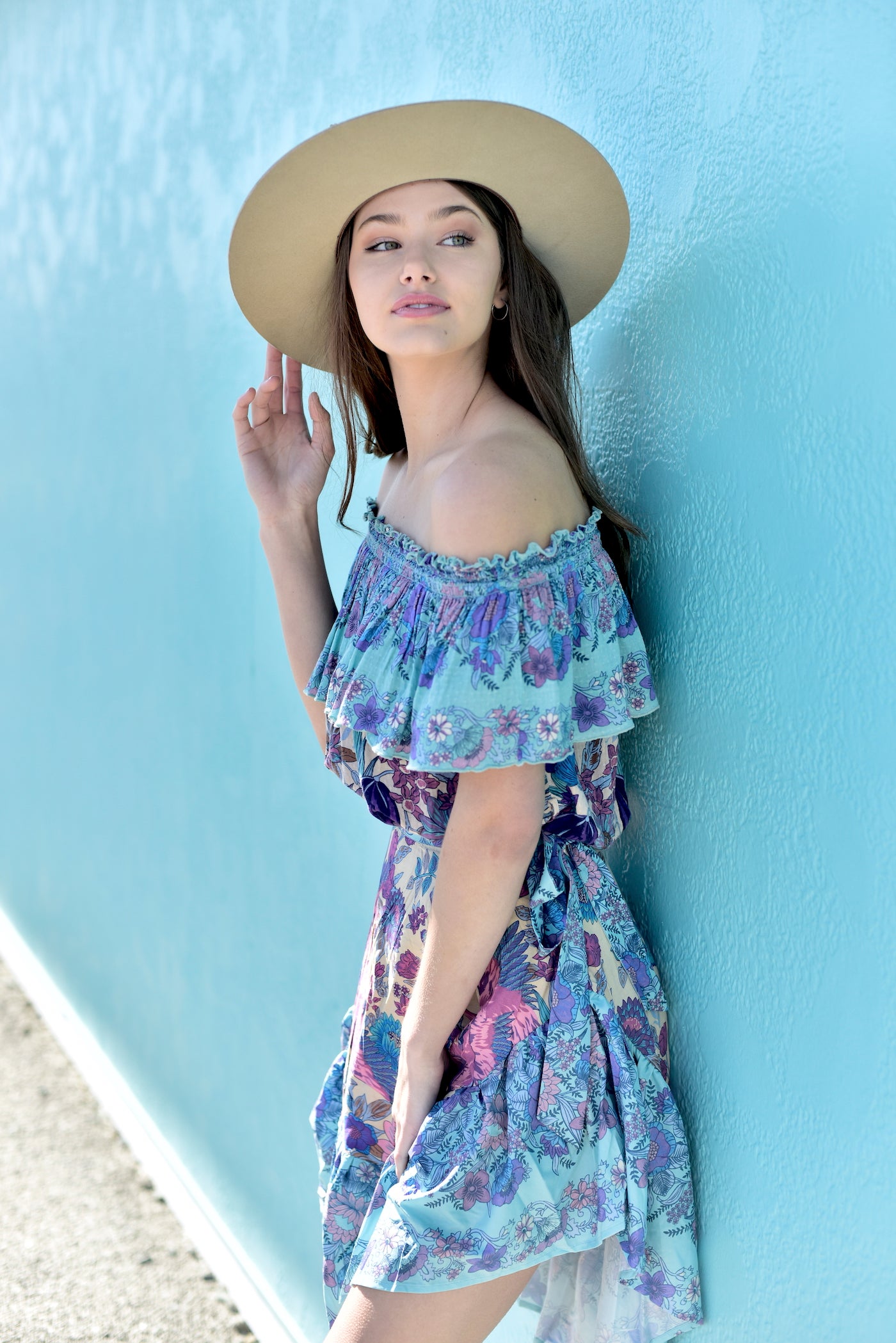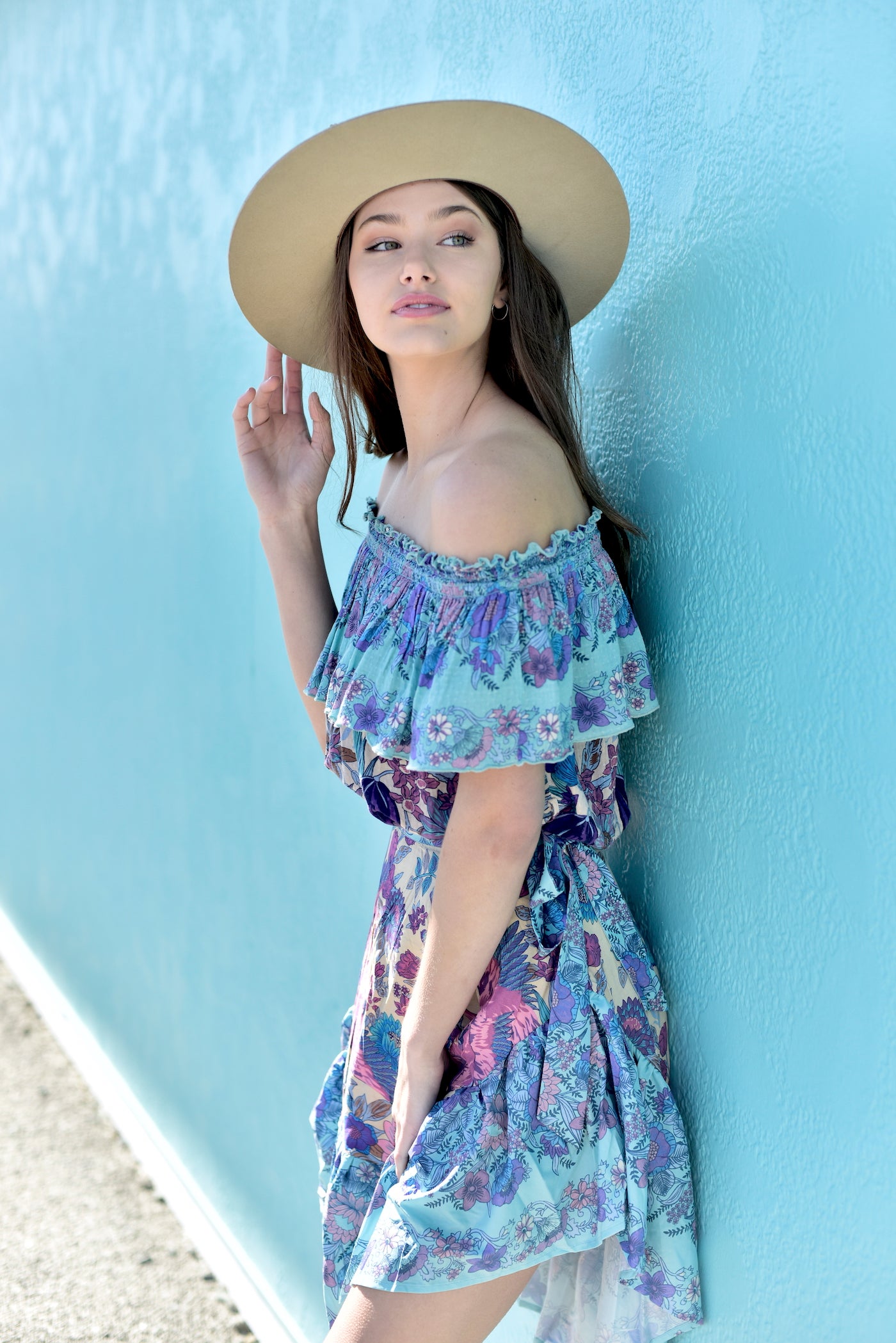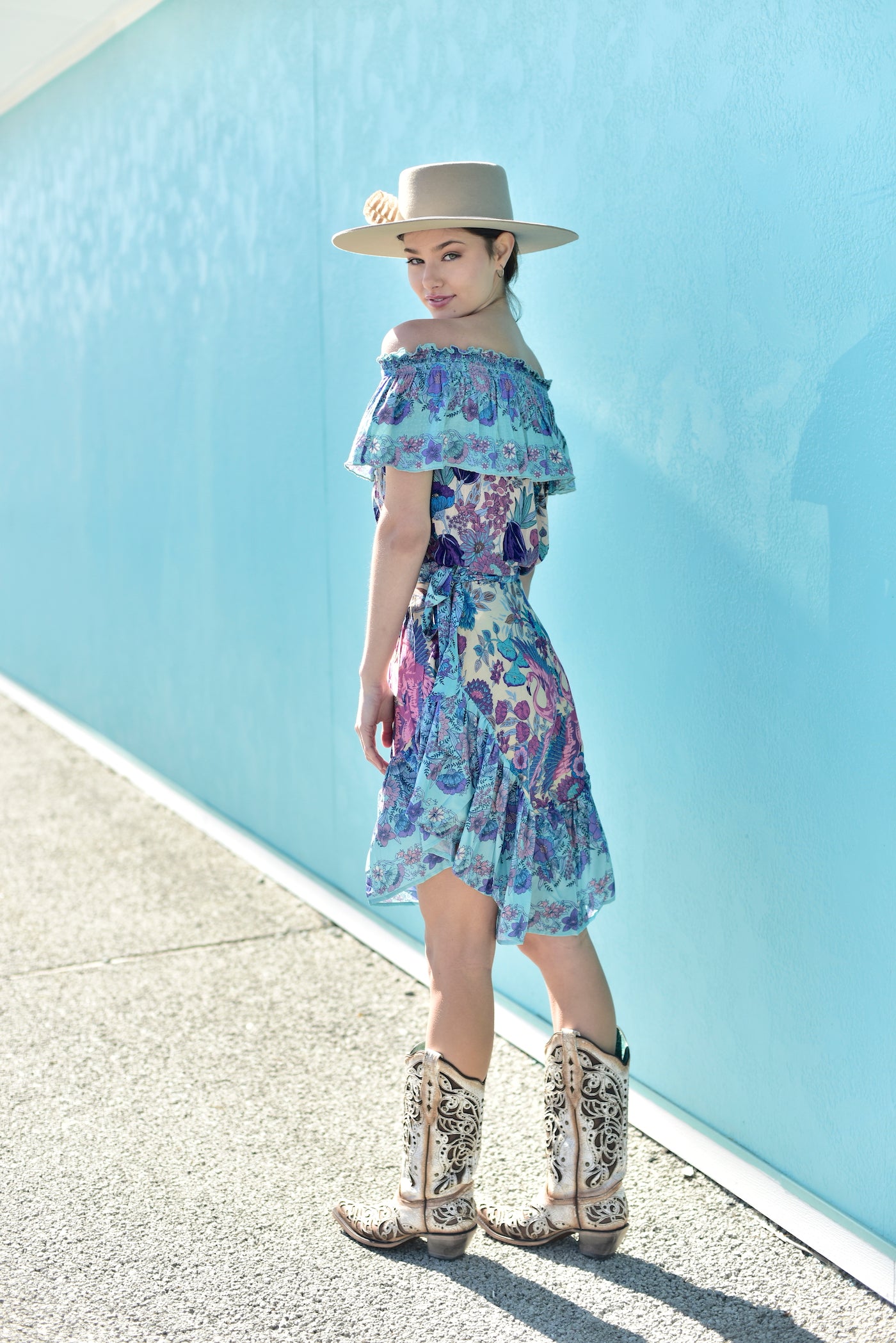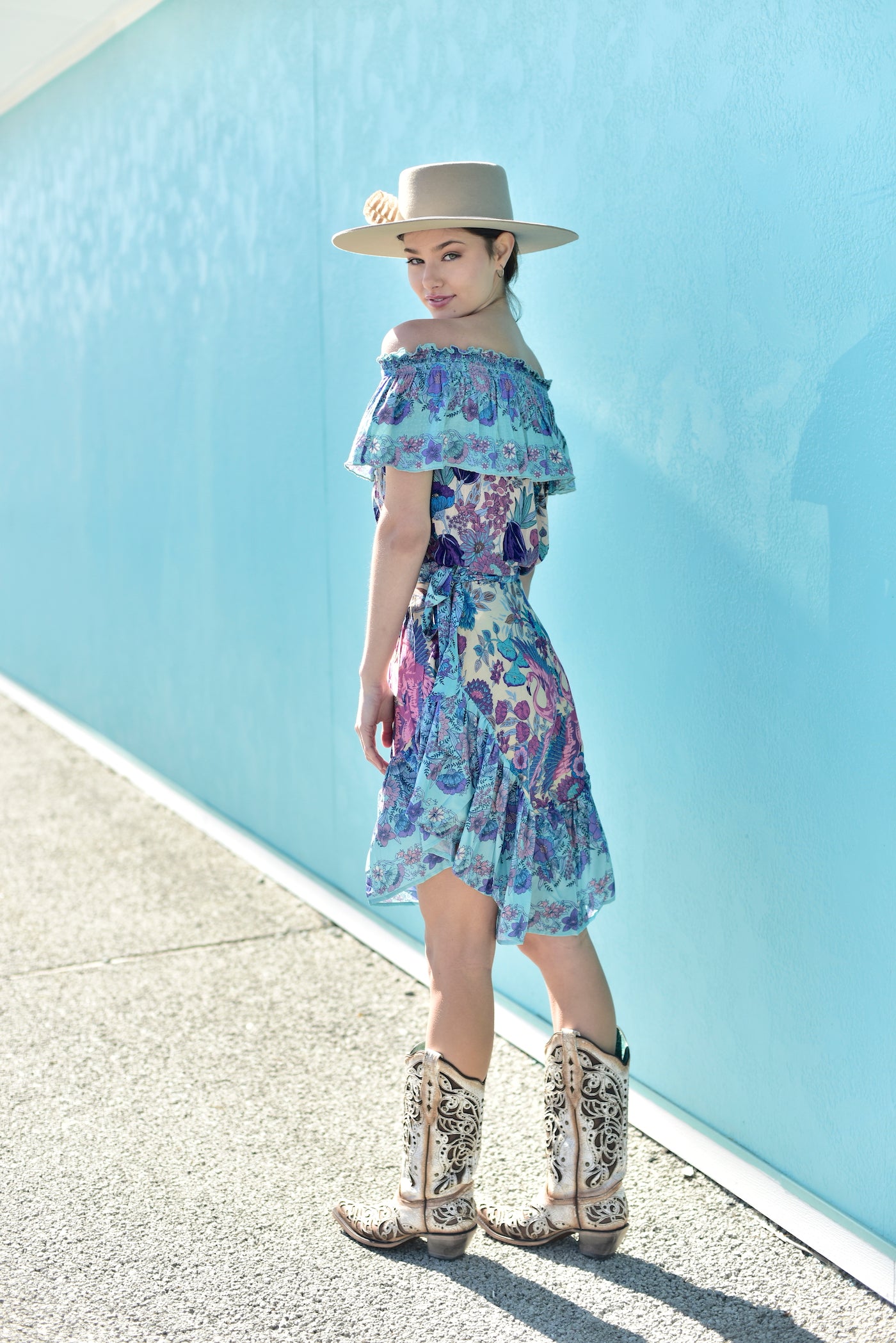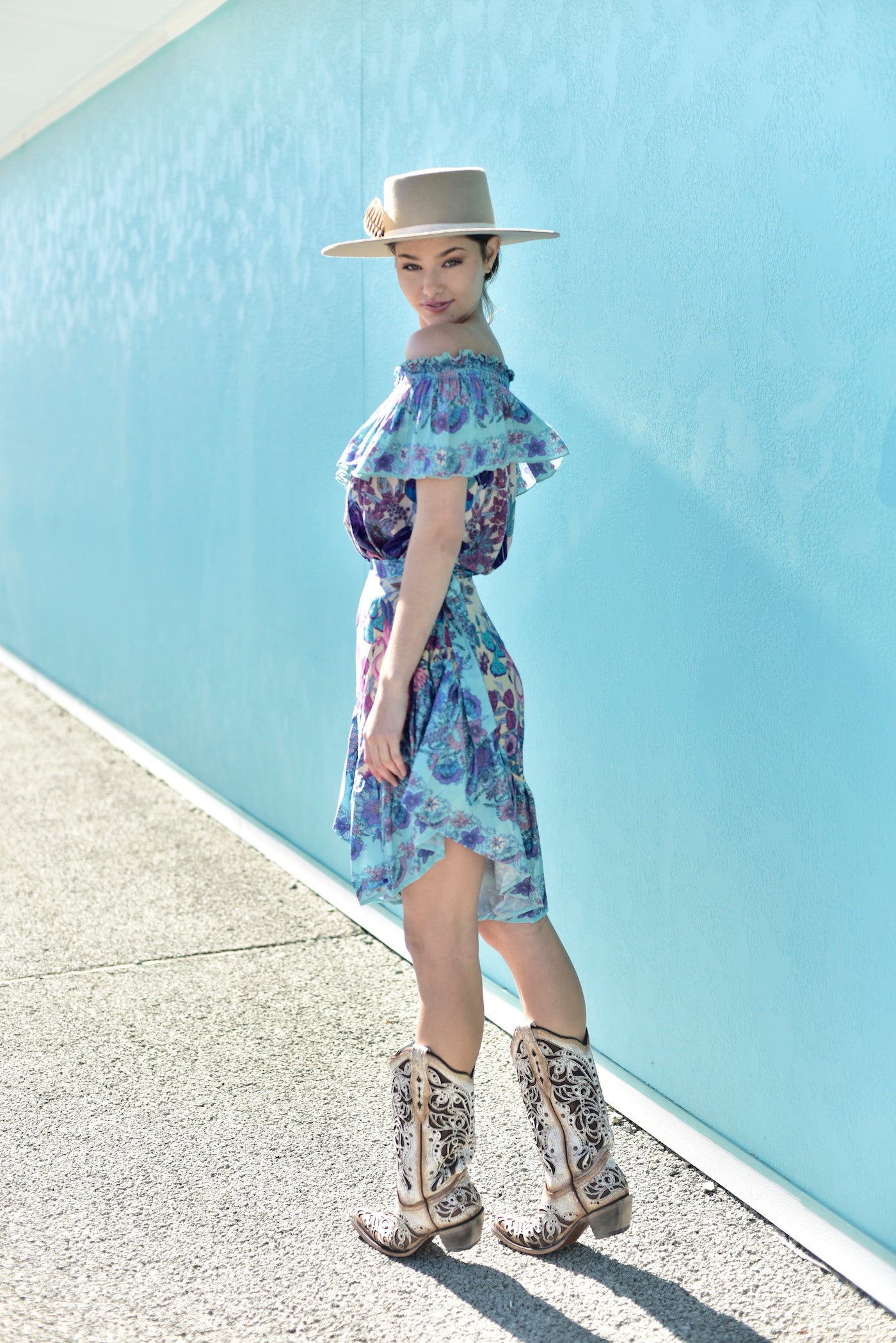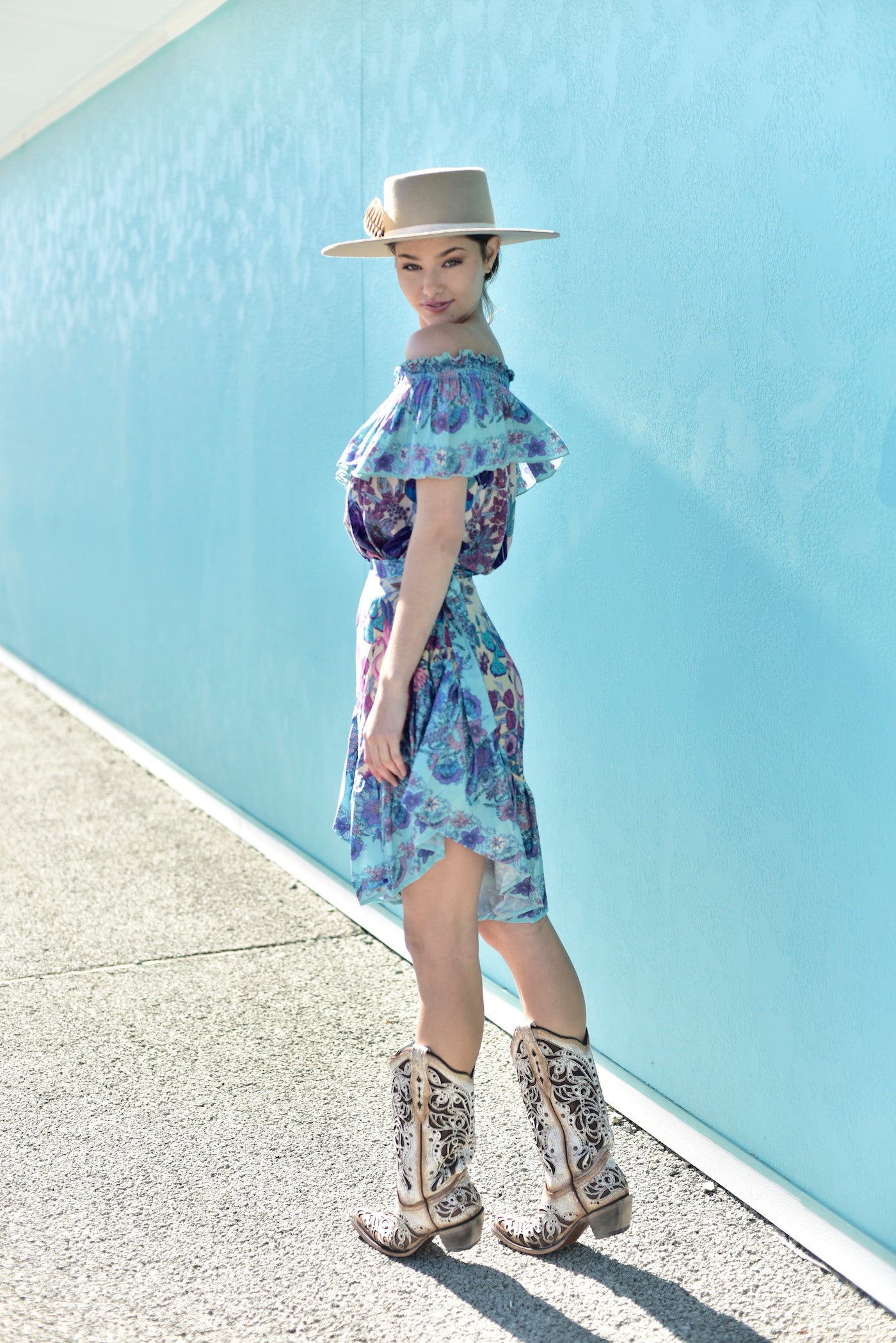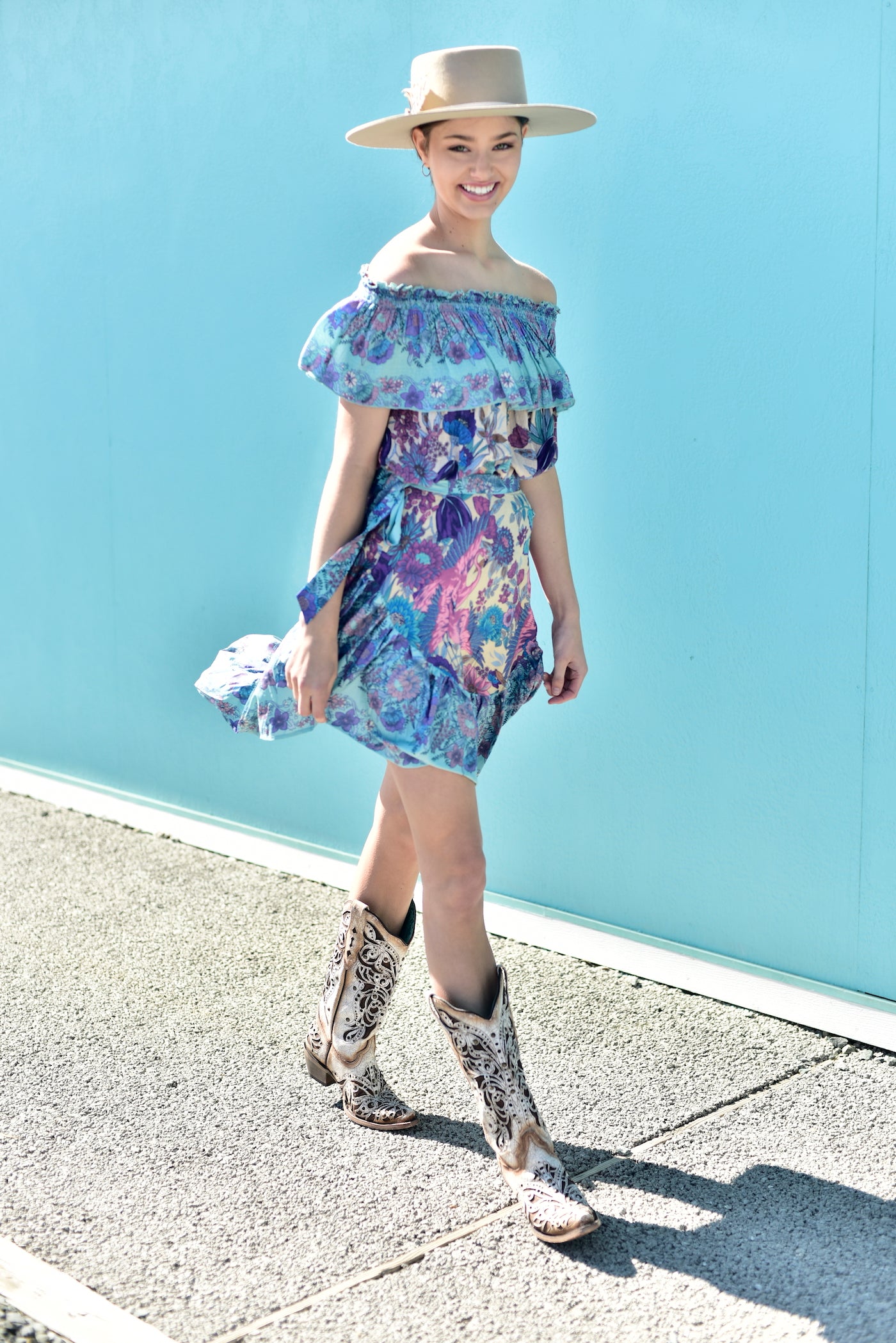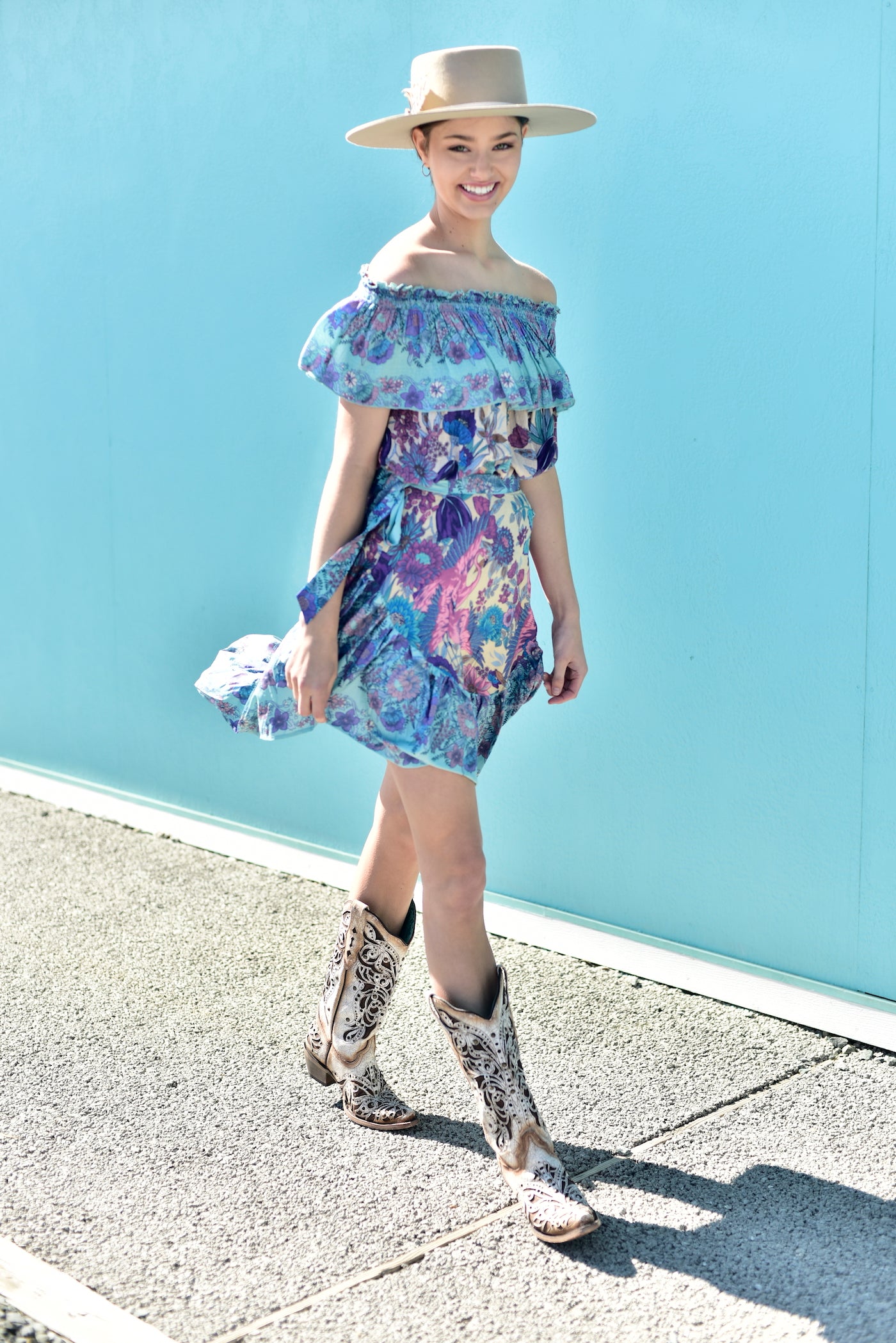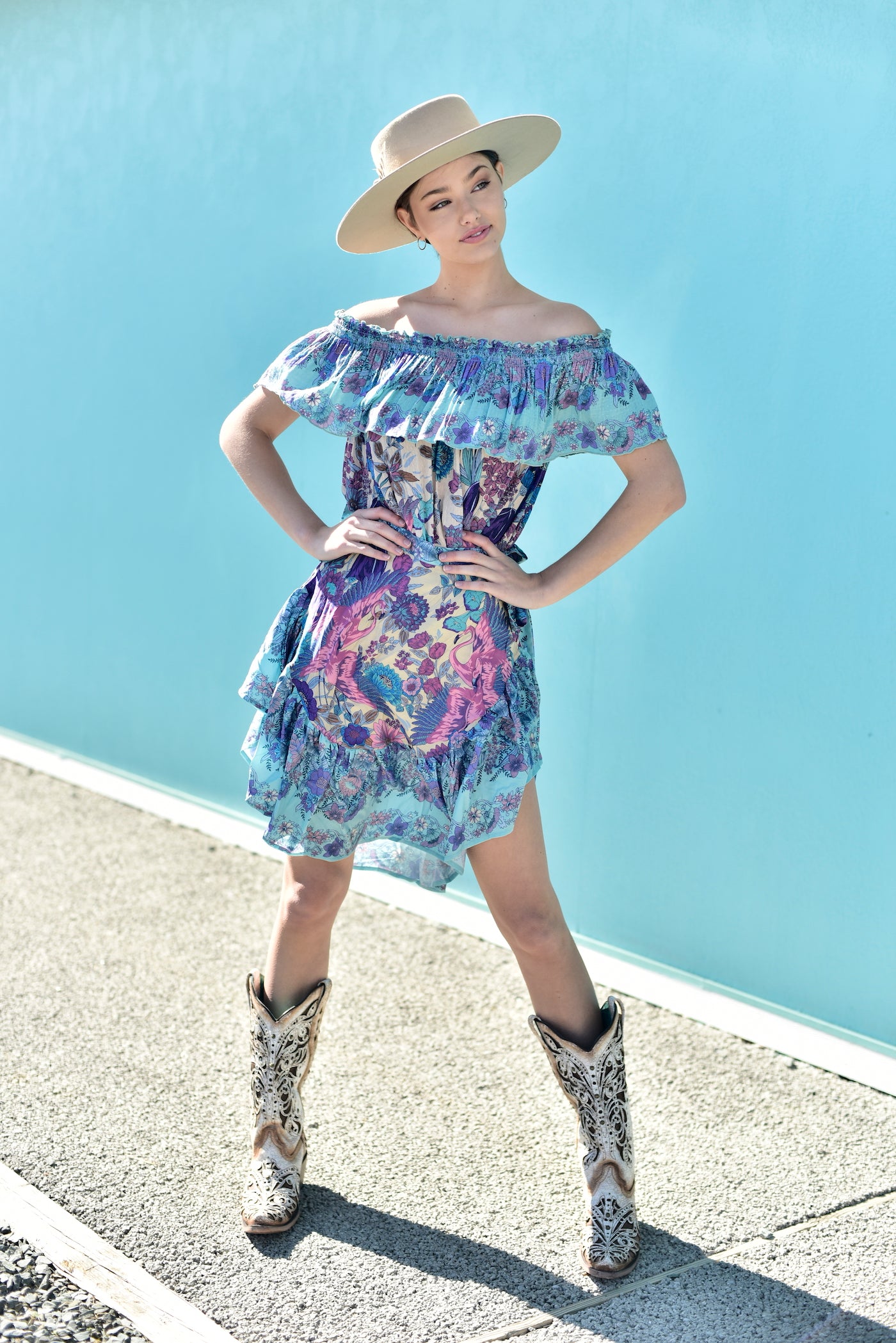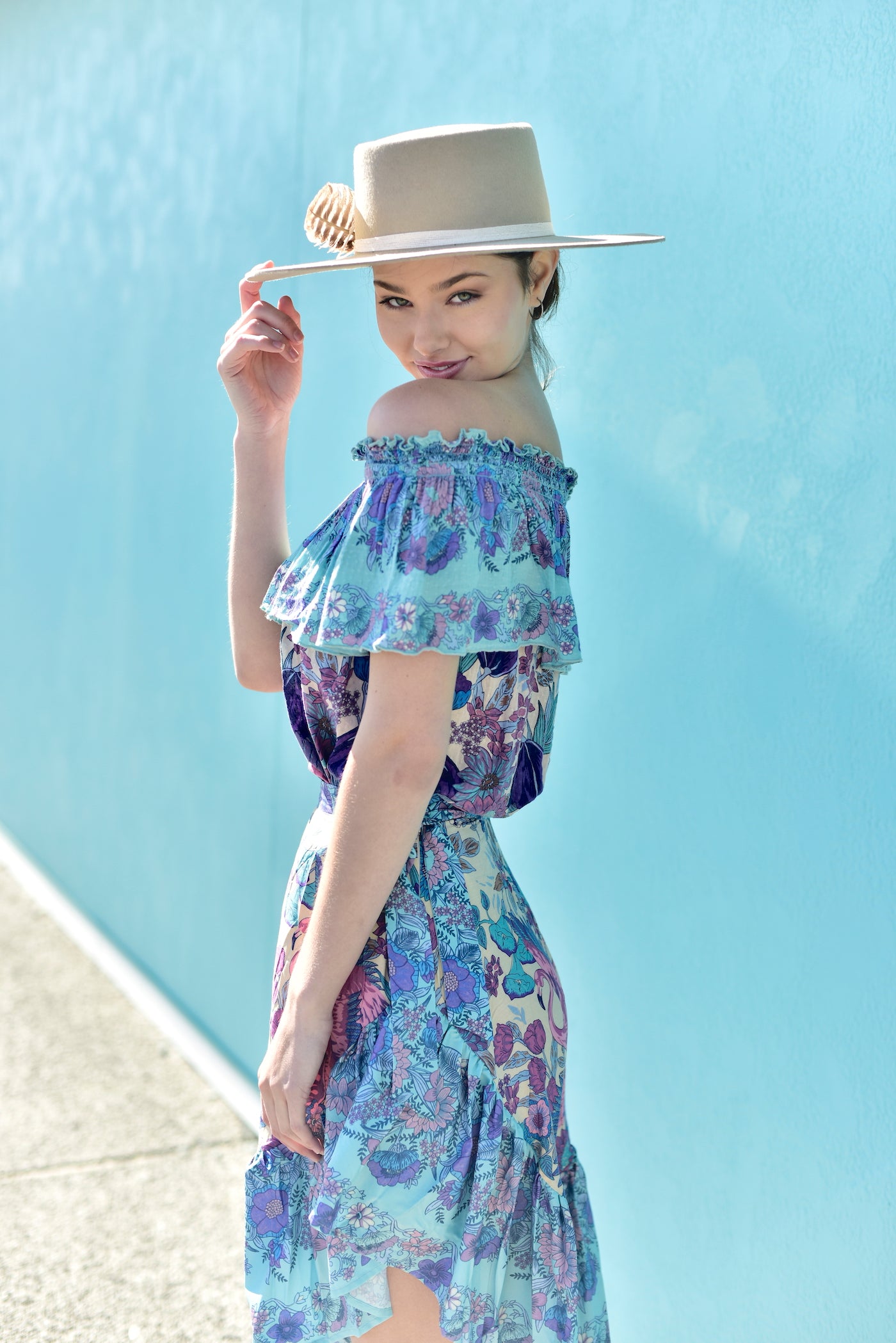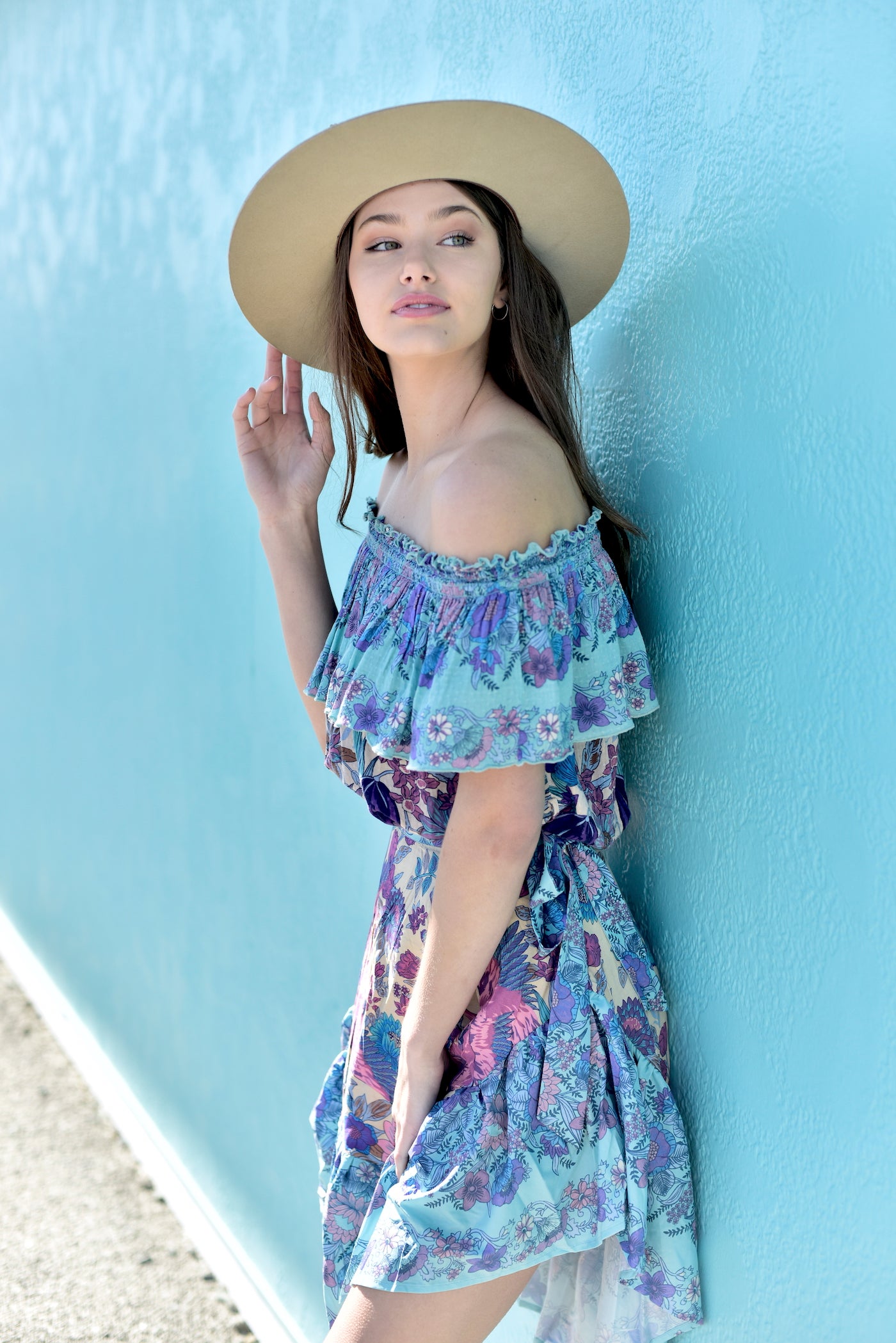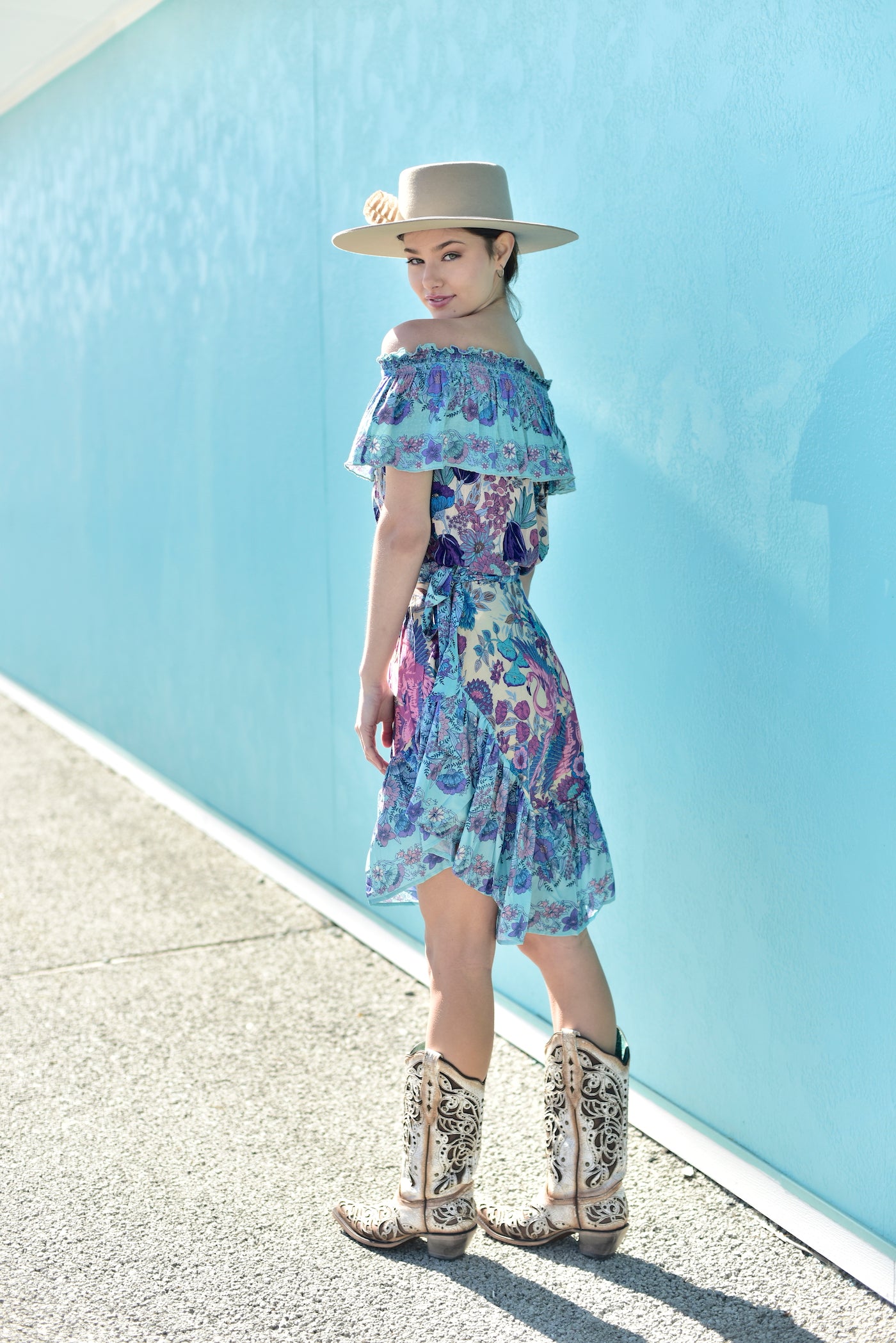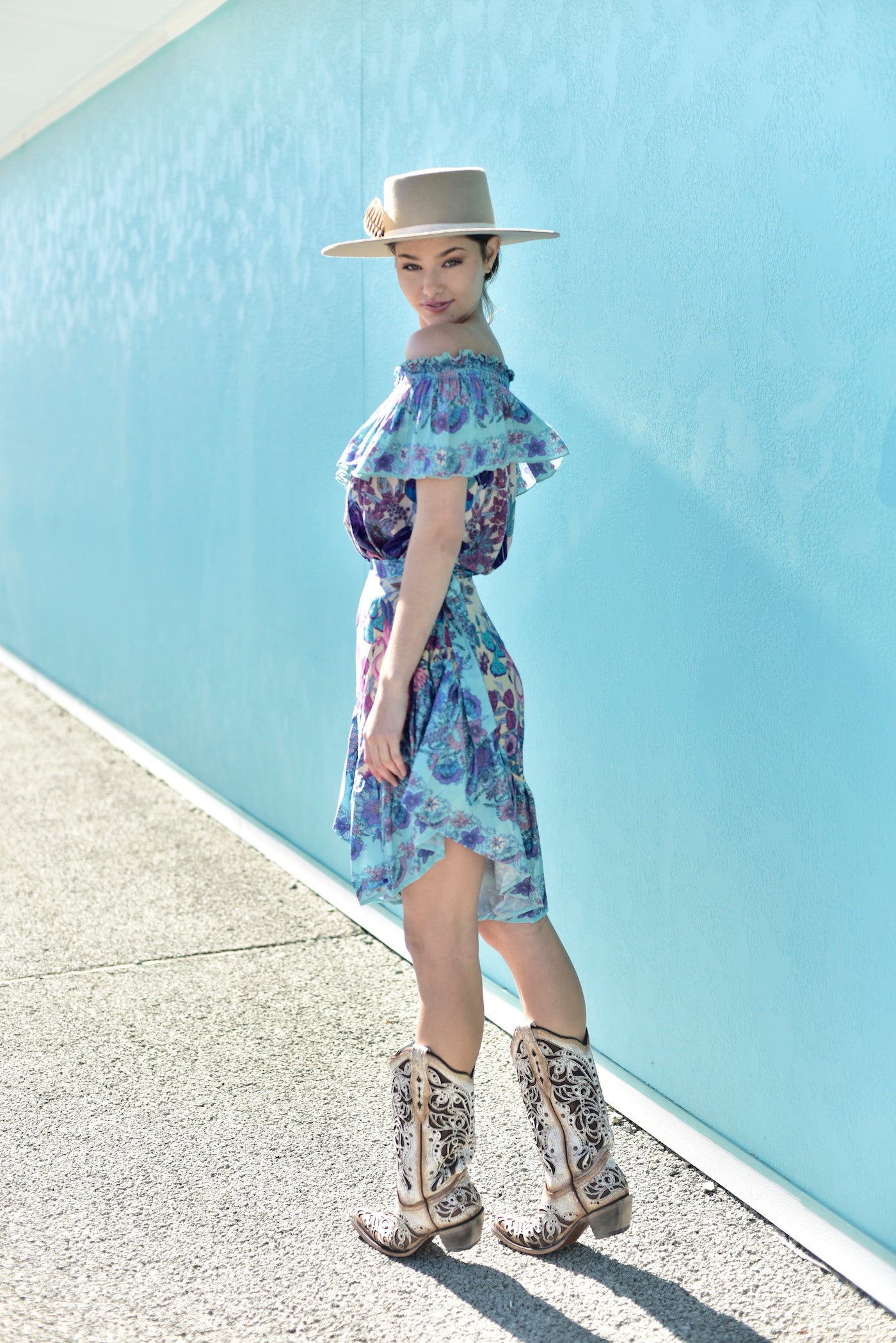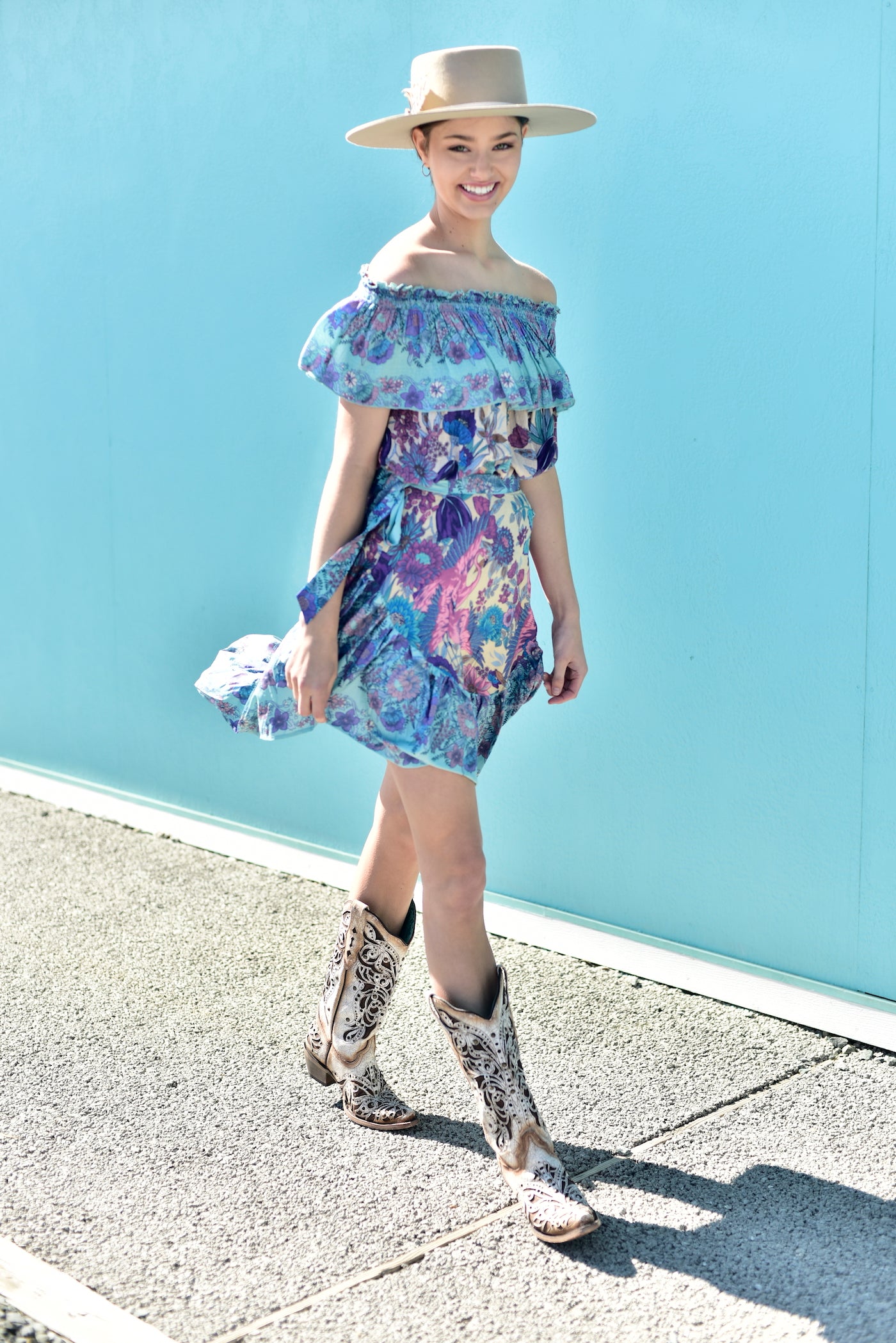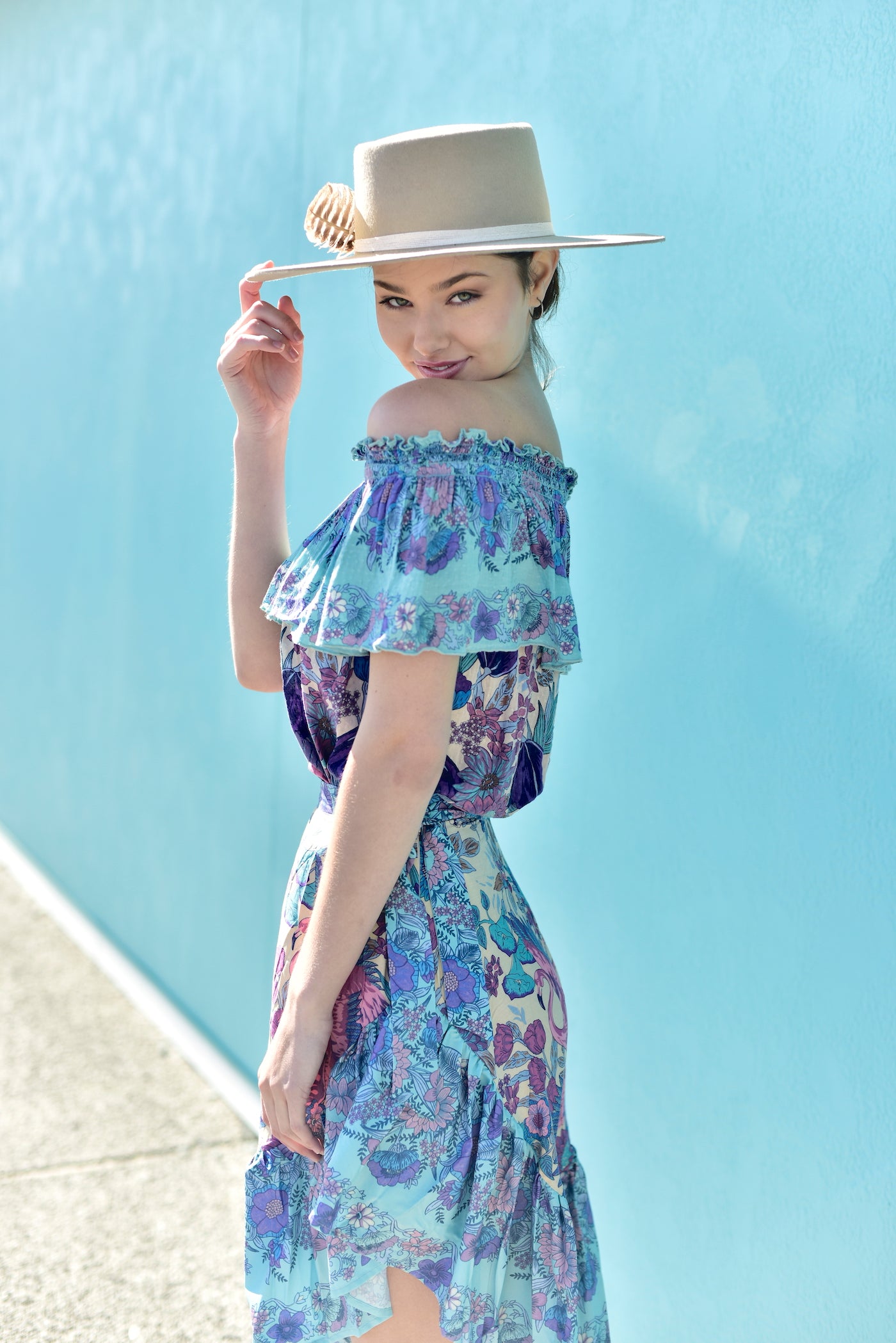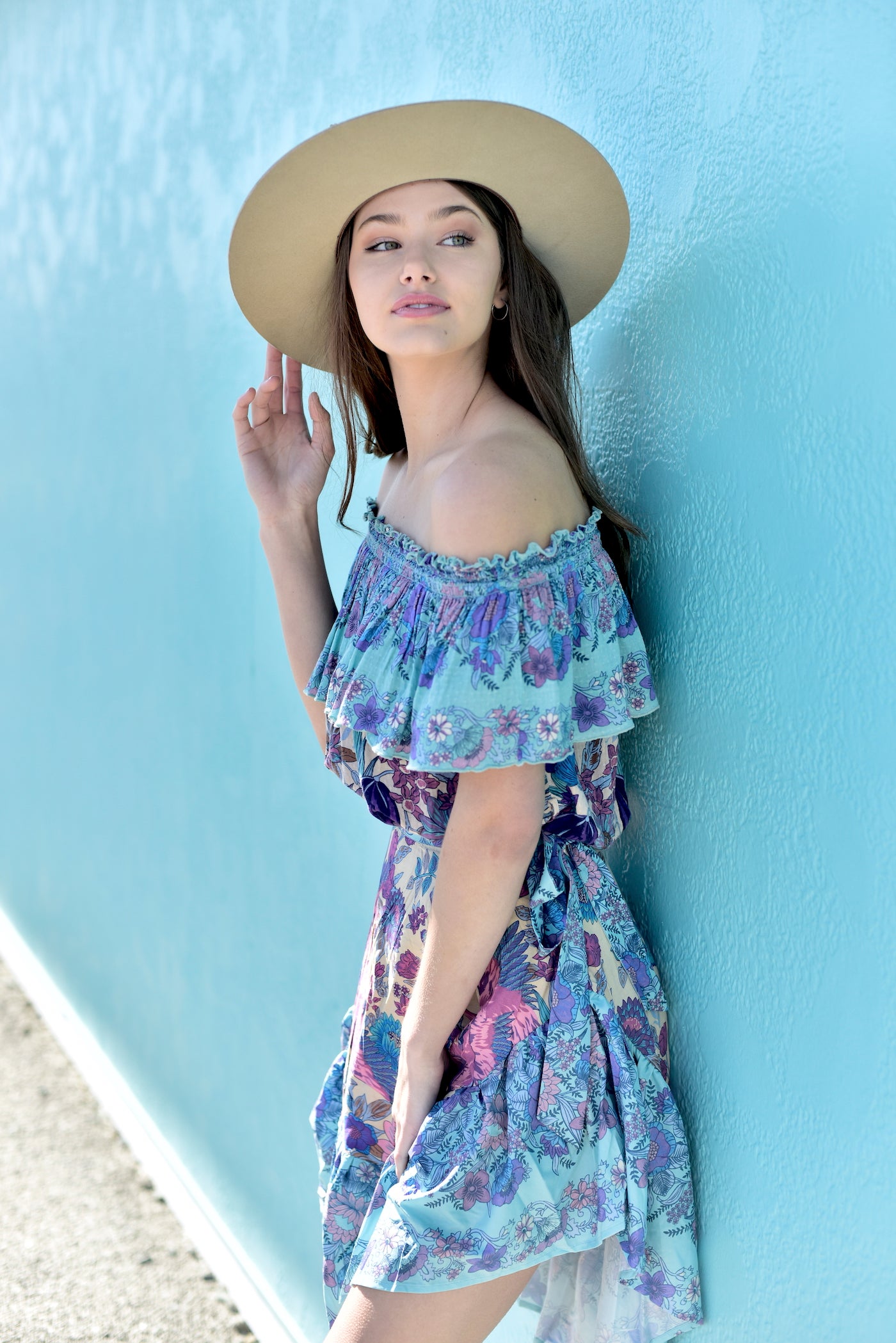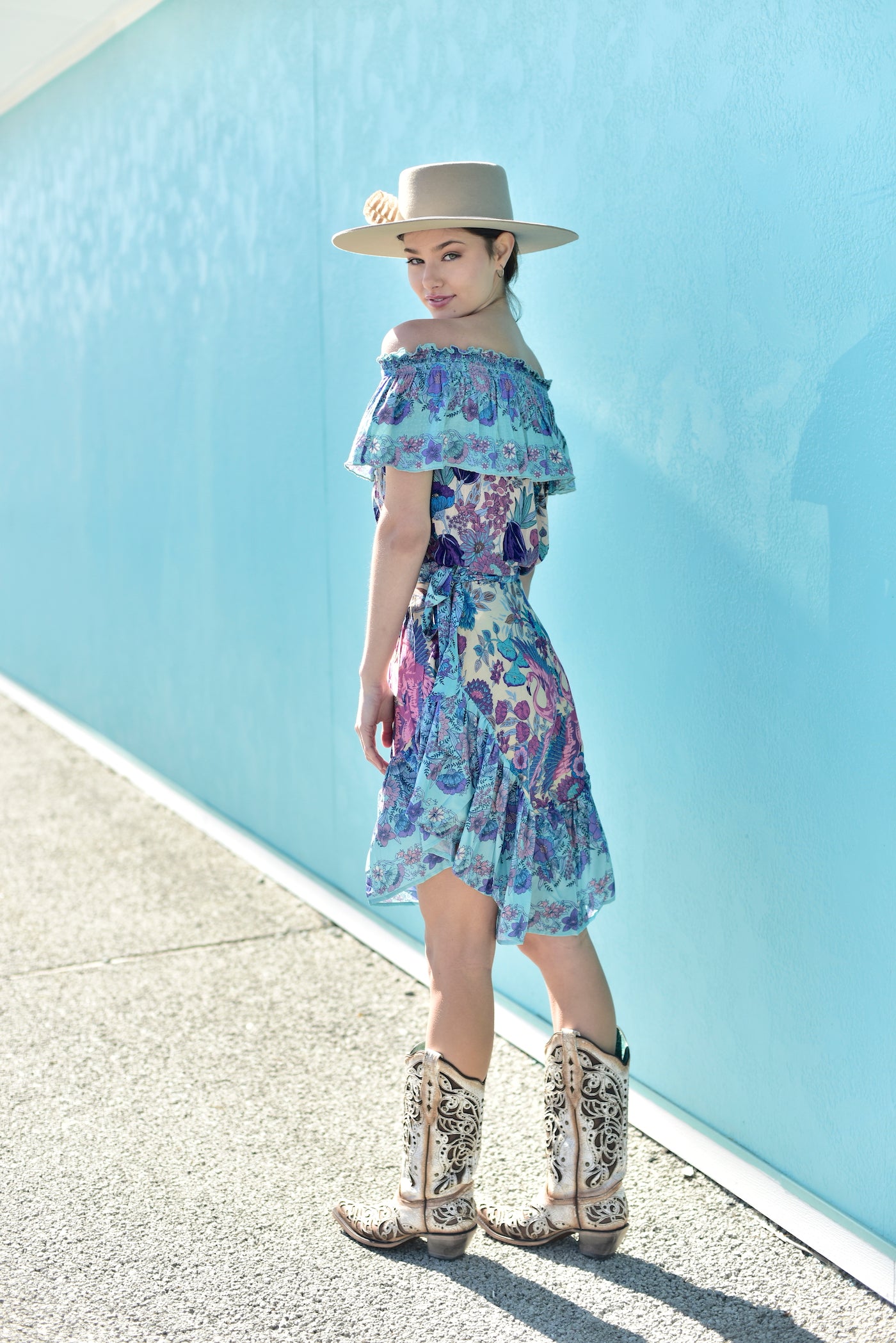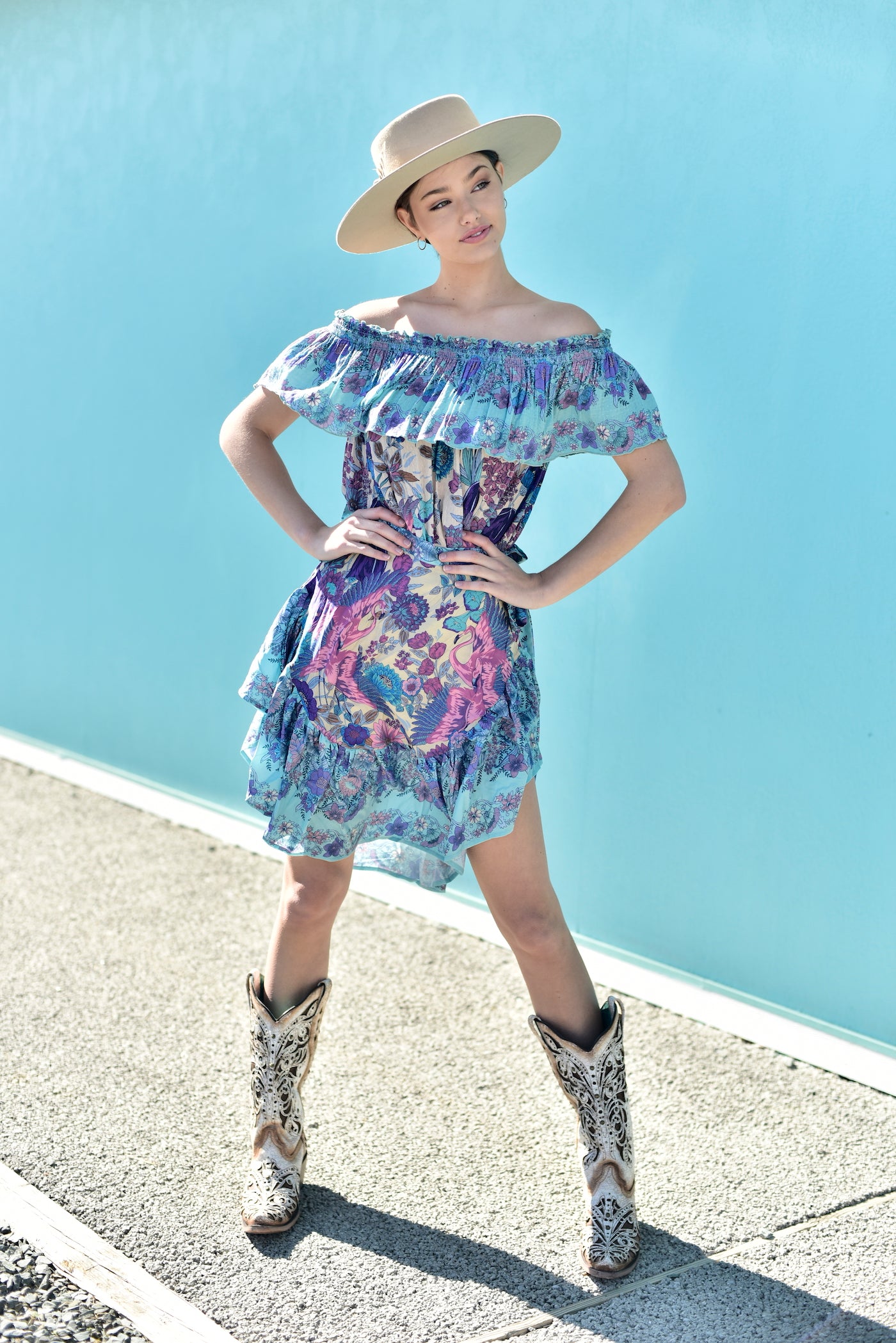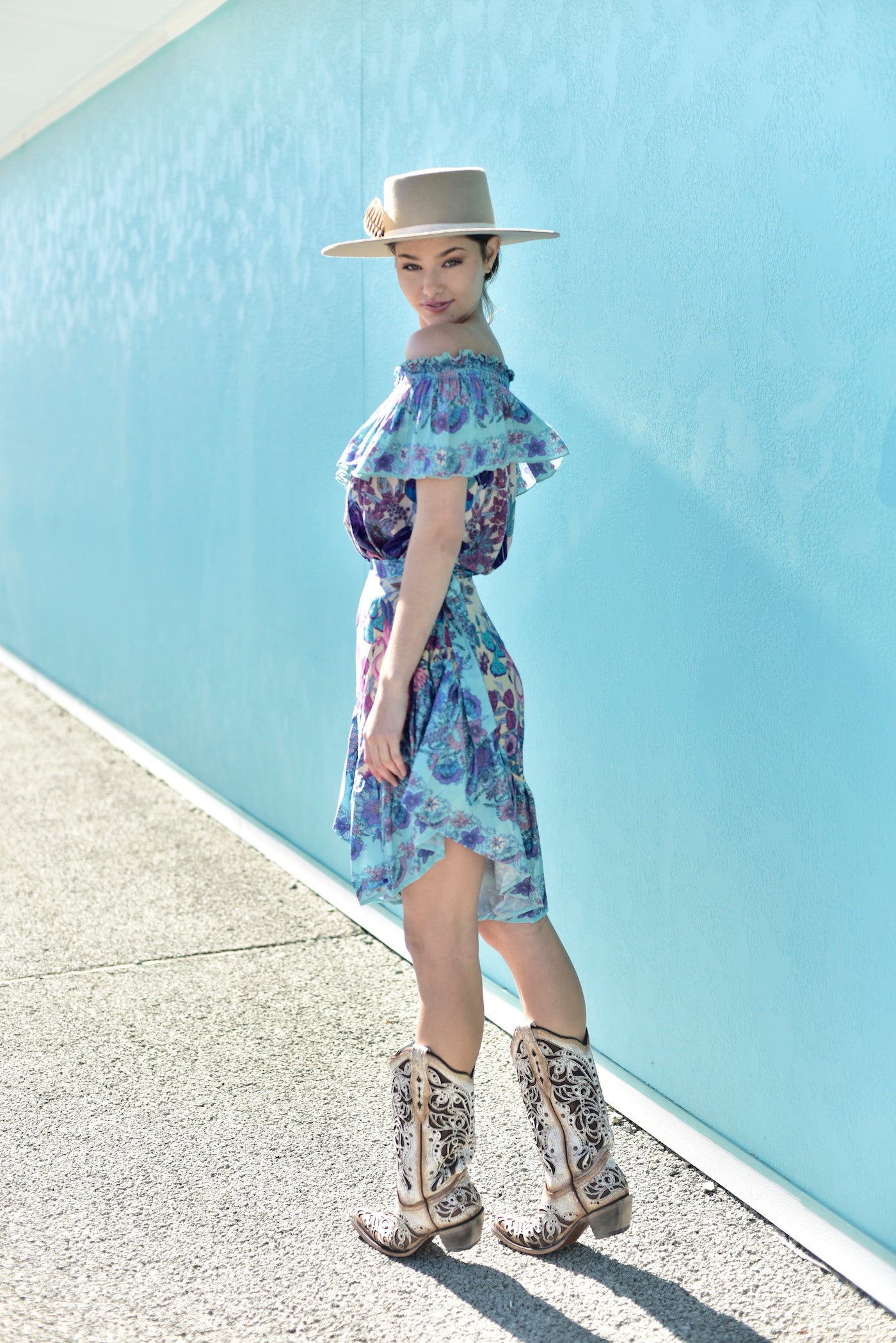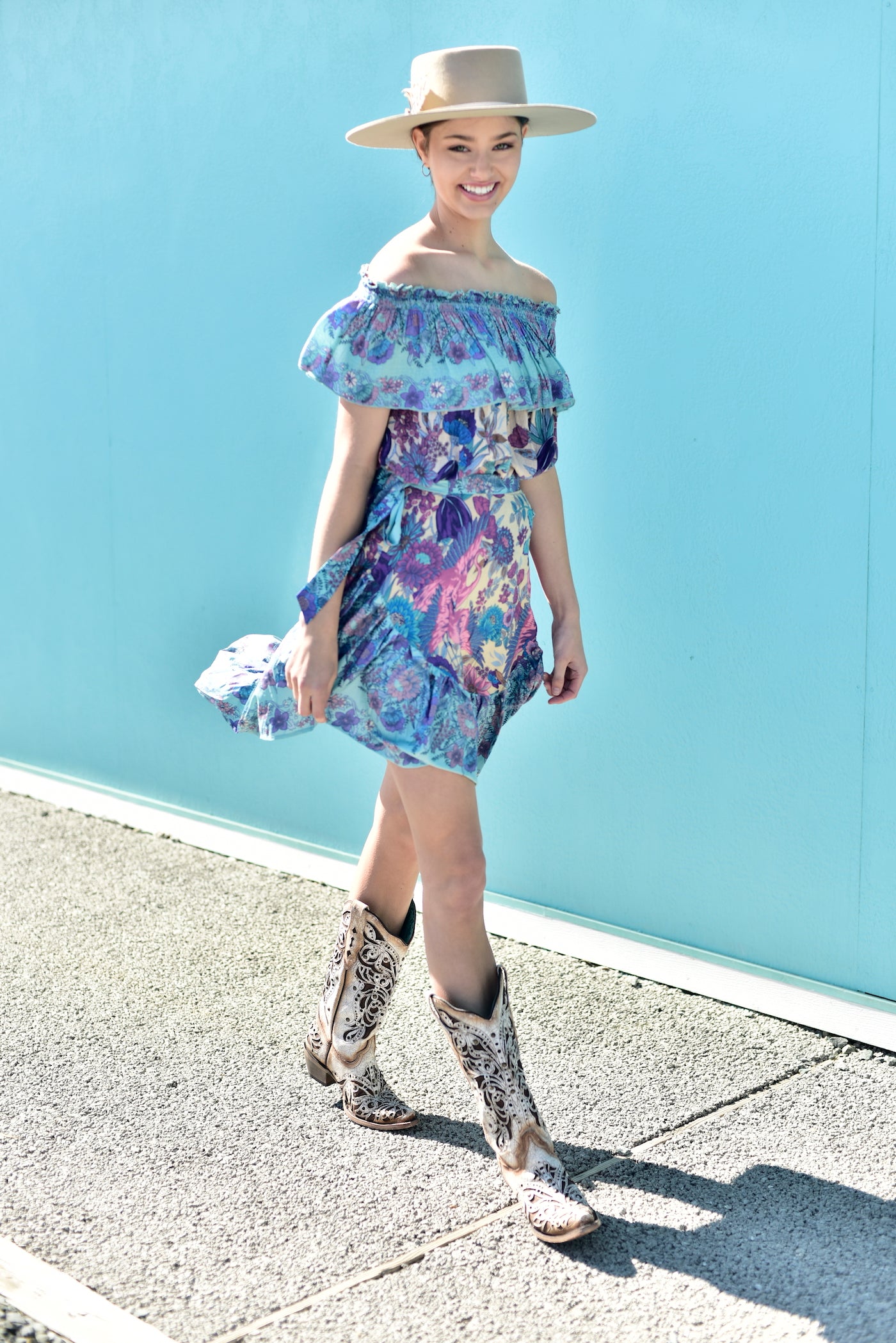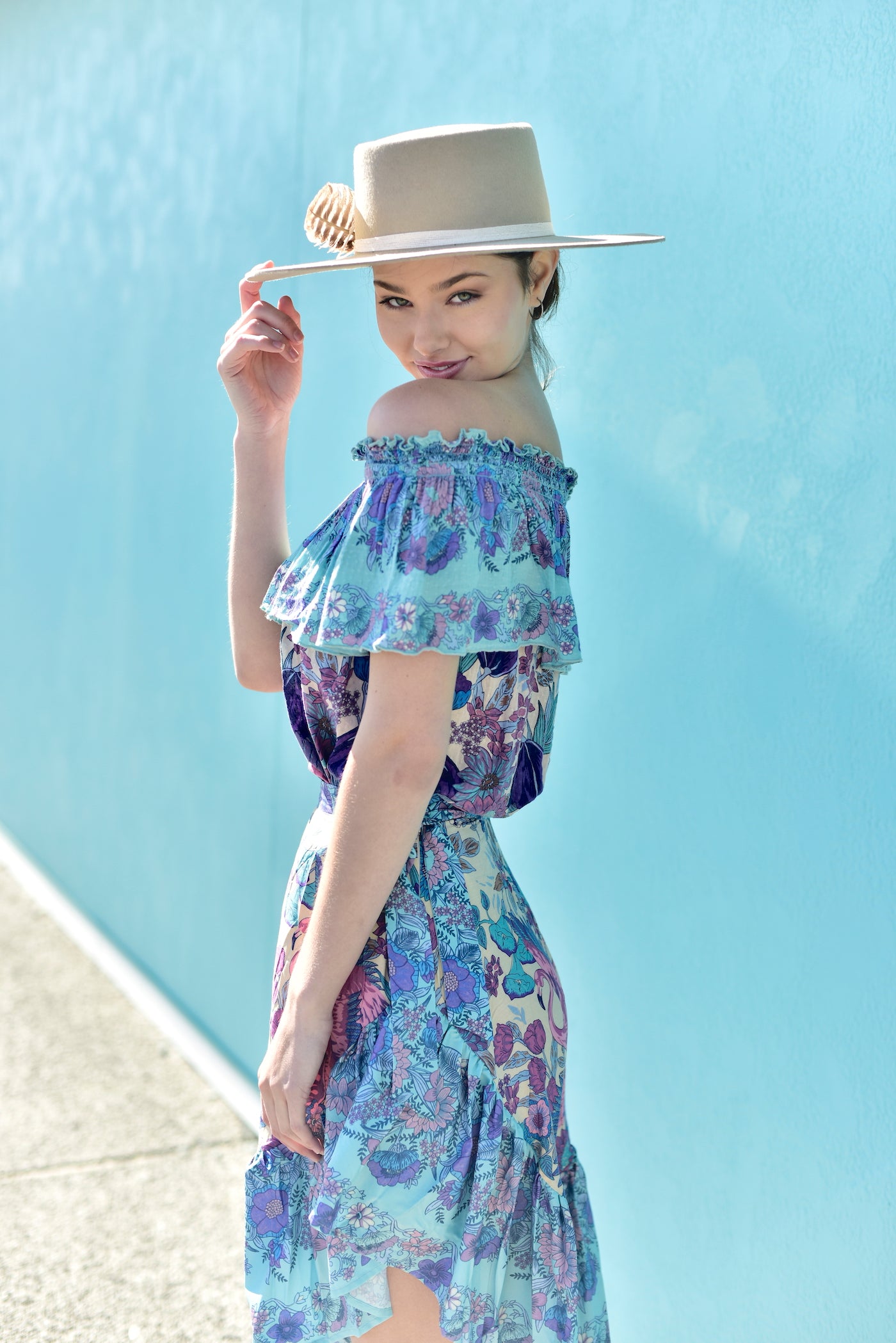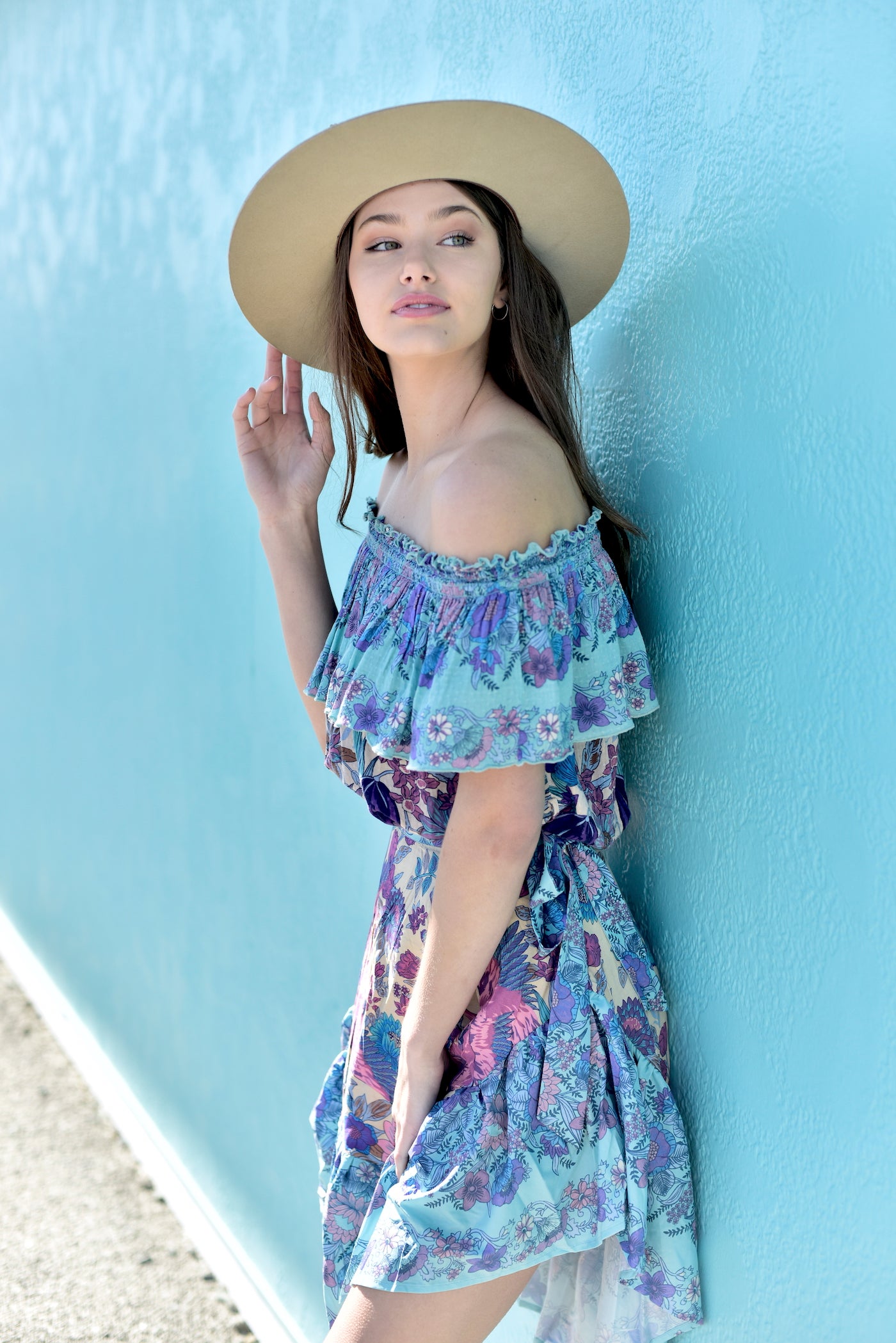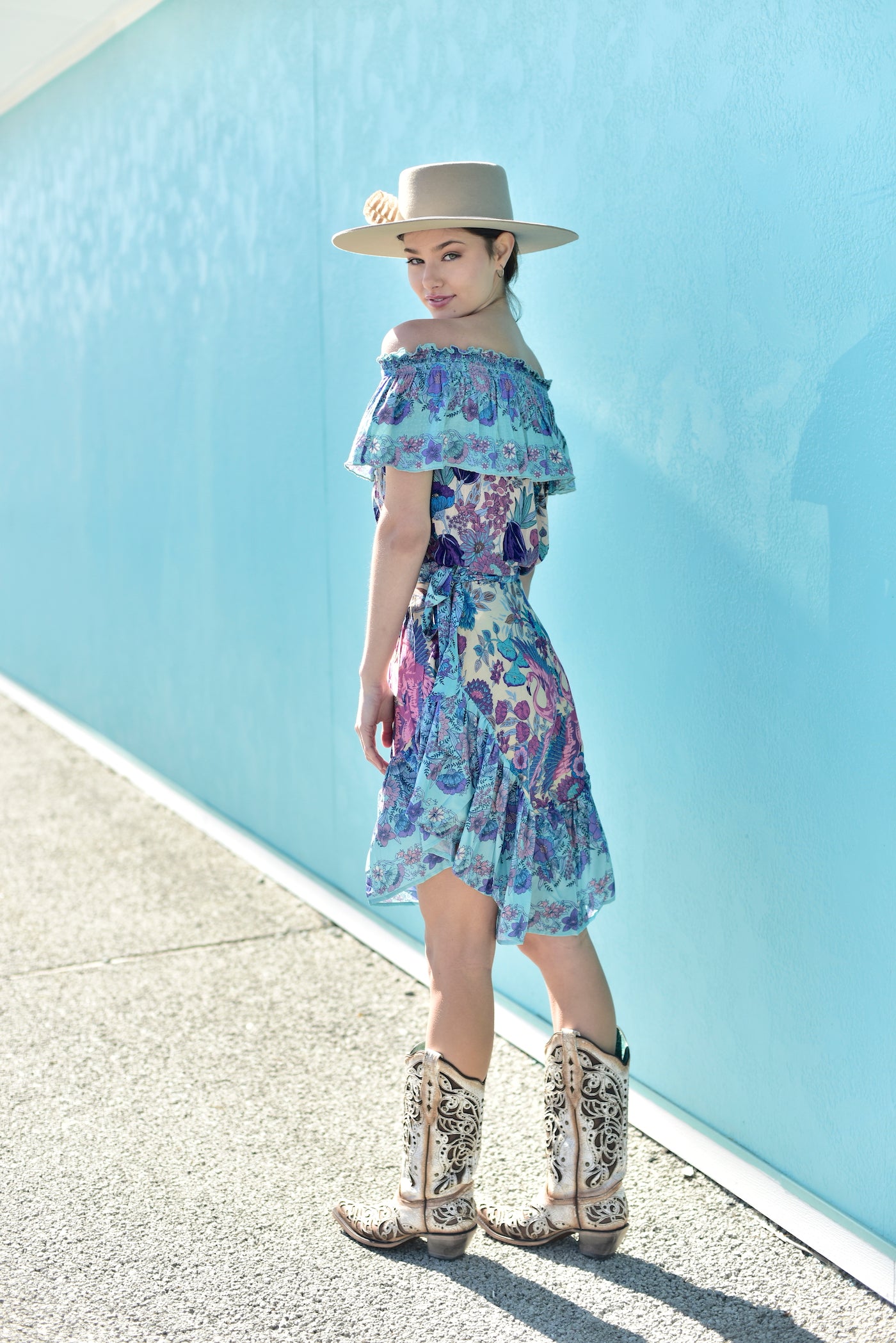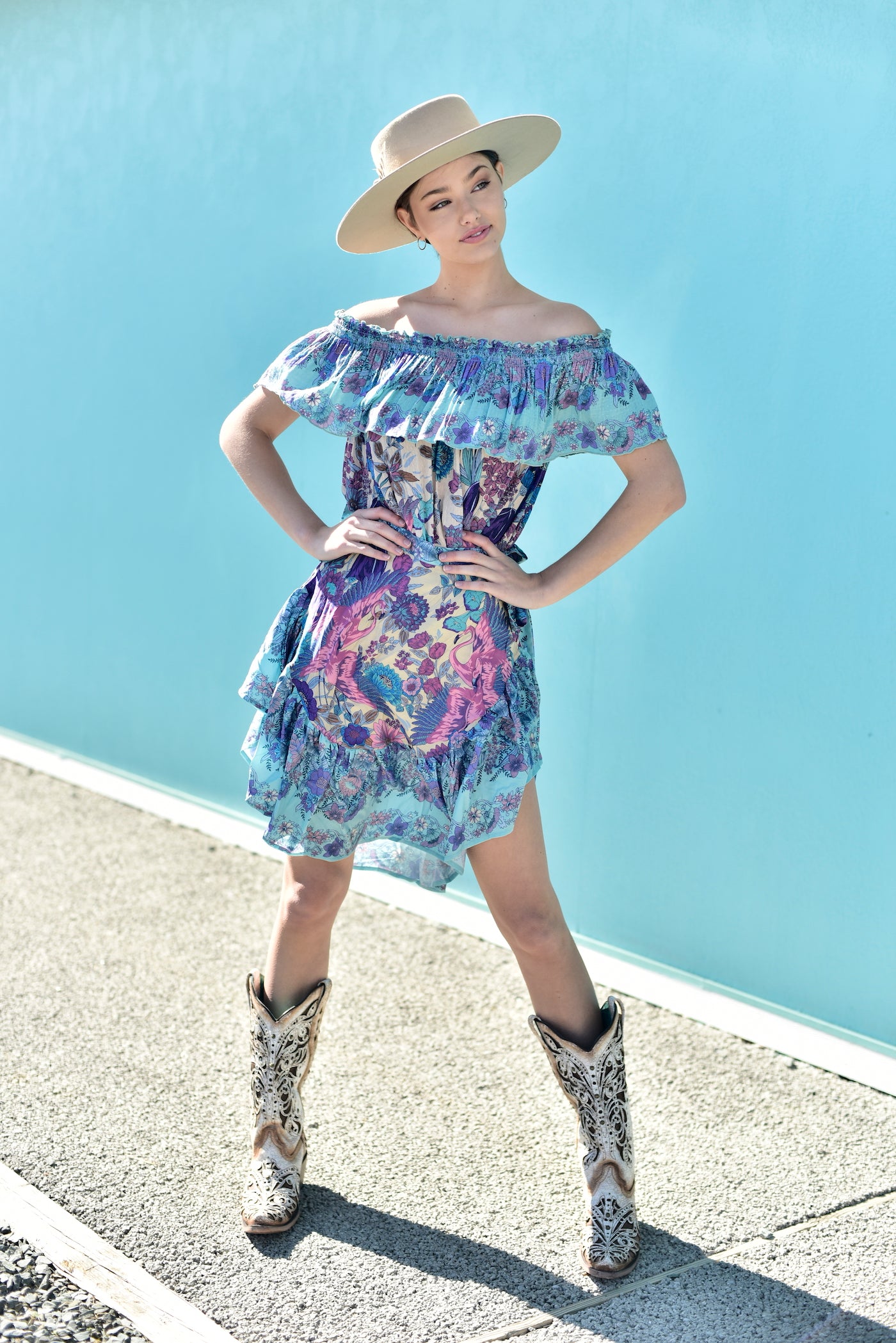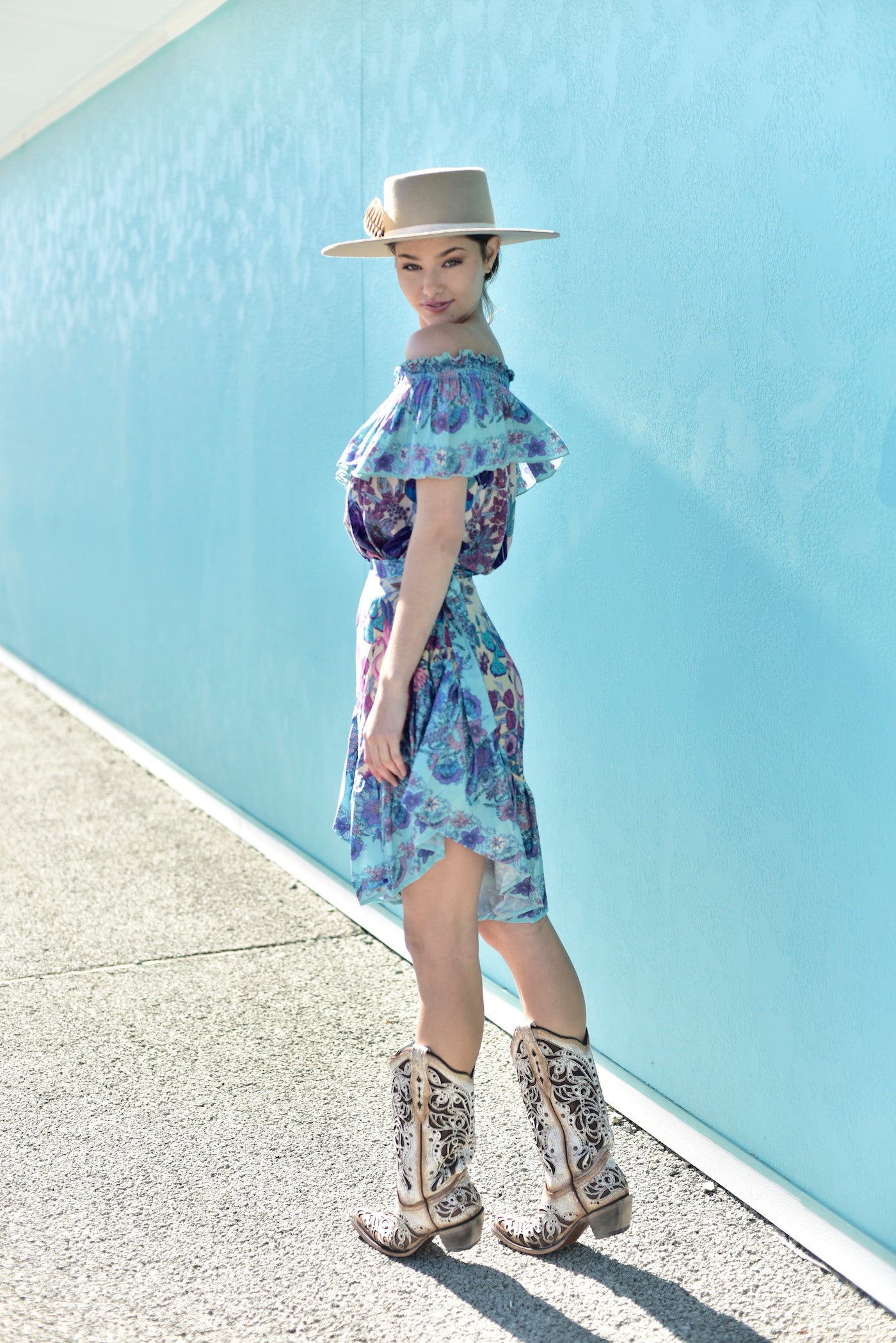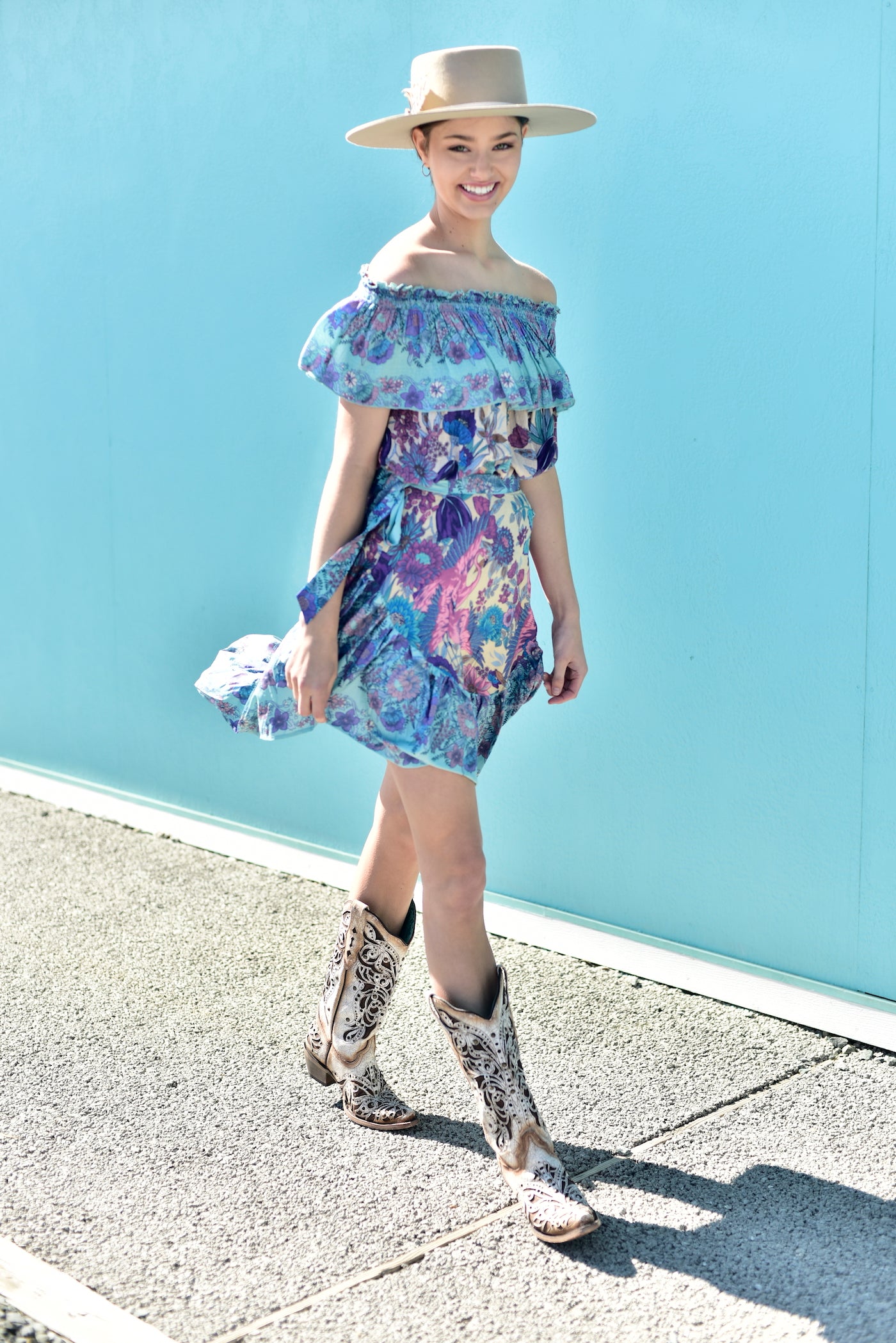 SIRENA
Quintessential Bohemian Babe style set in stunning blue, purple and fuchsia floral print with majestic flamingos. 
Top is by Spell & The Gypsy Collective.  Soft bamboo cotton blend with elastic shoulder for versatile wearability. True to size.
Matching Skirt is Spell 'inspired" and runs small at waist. Side ties on left and right and side zipper.