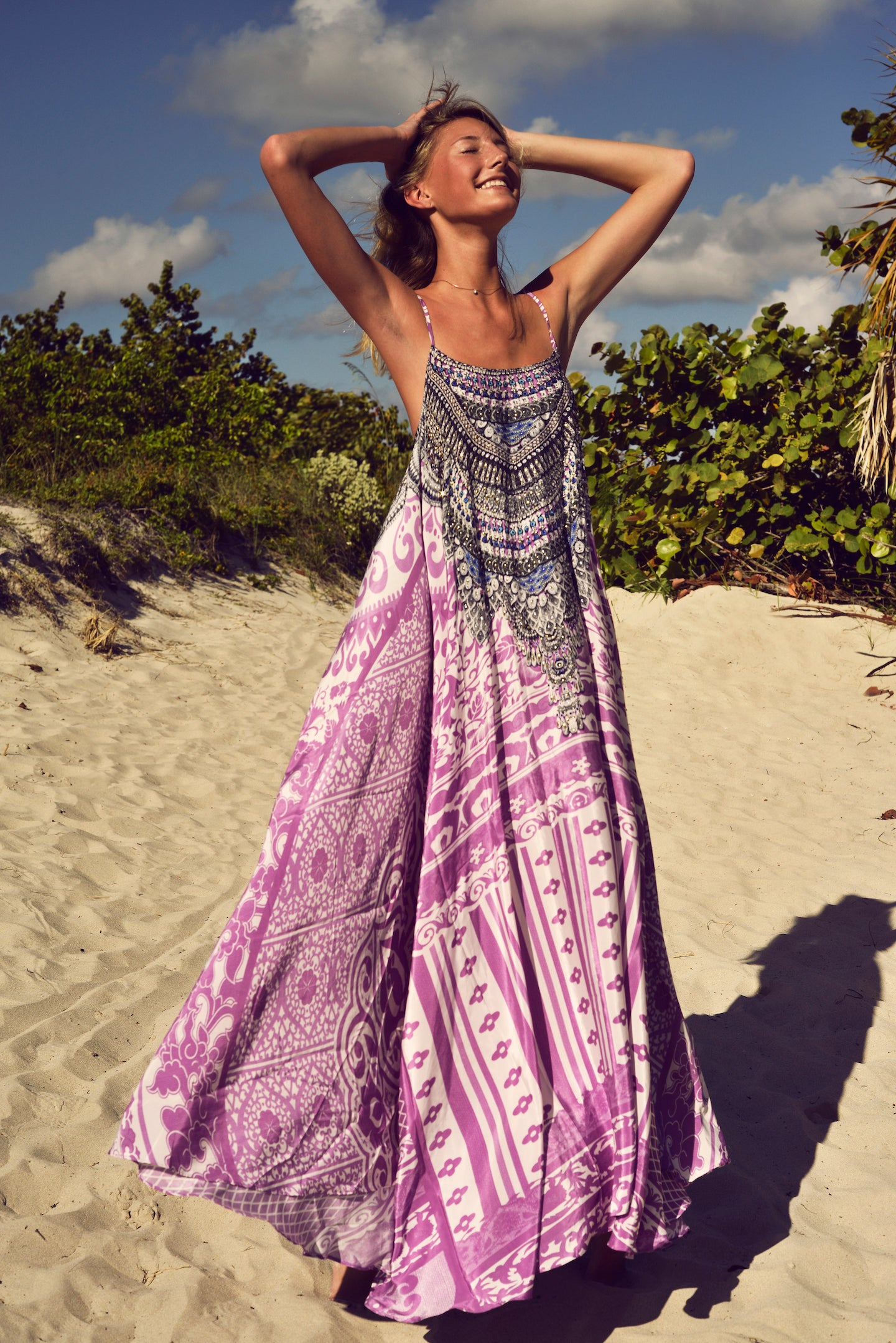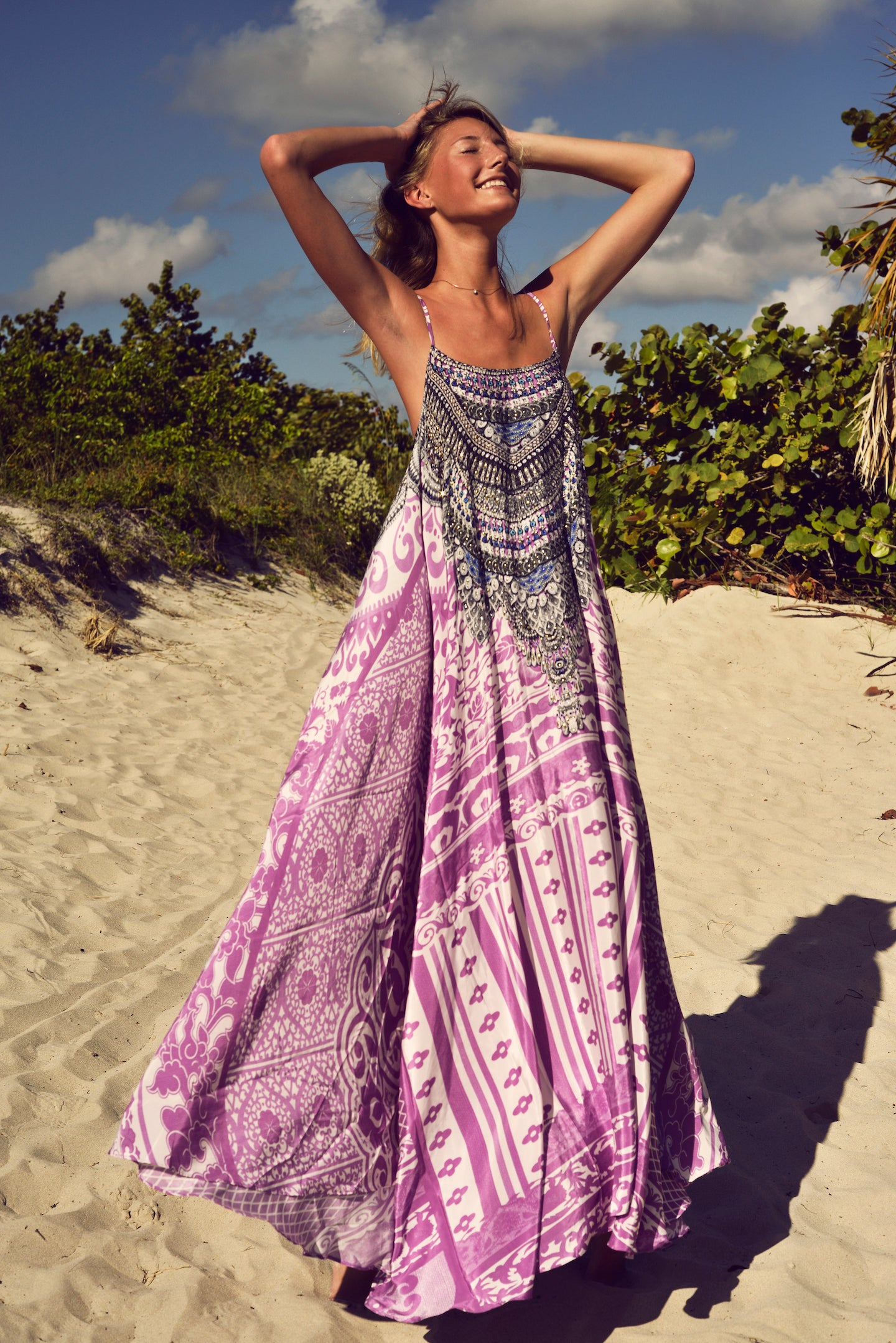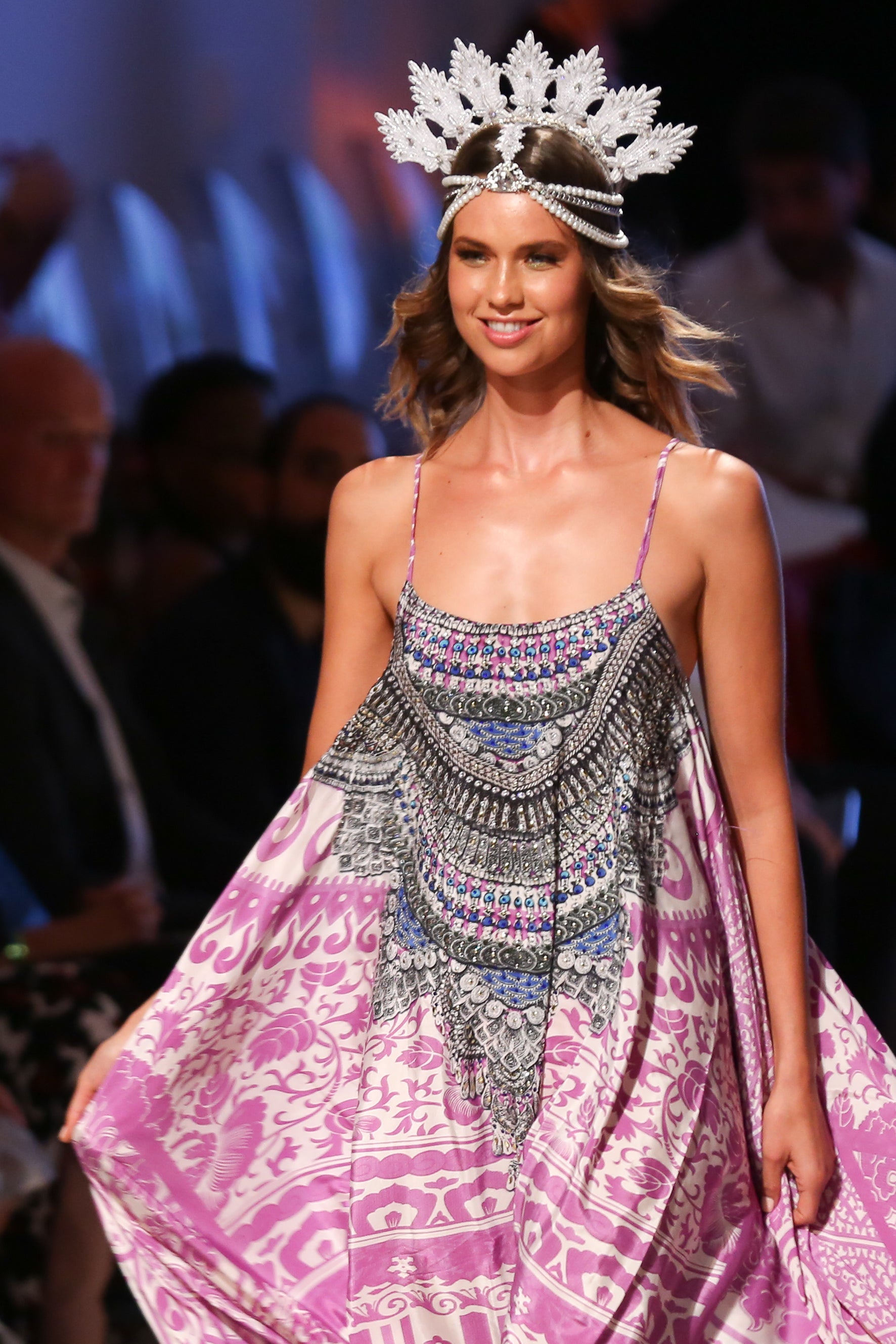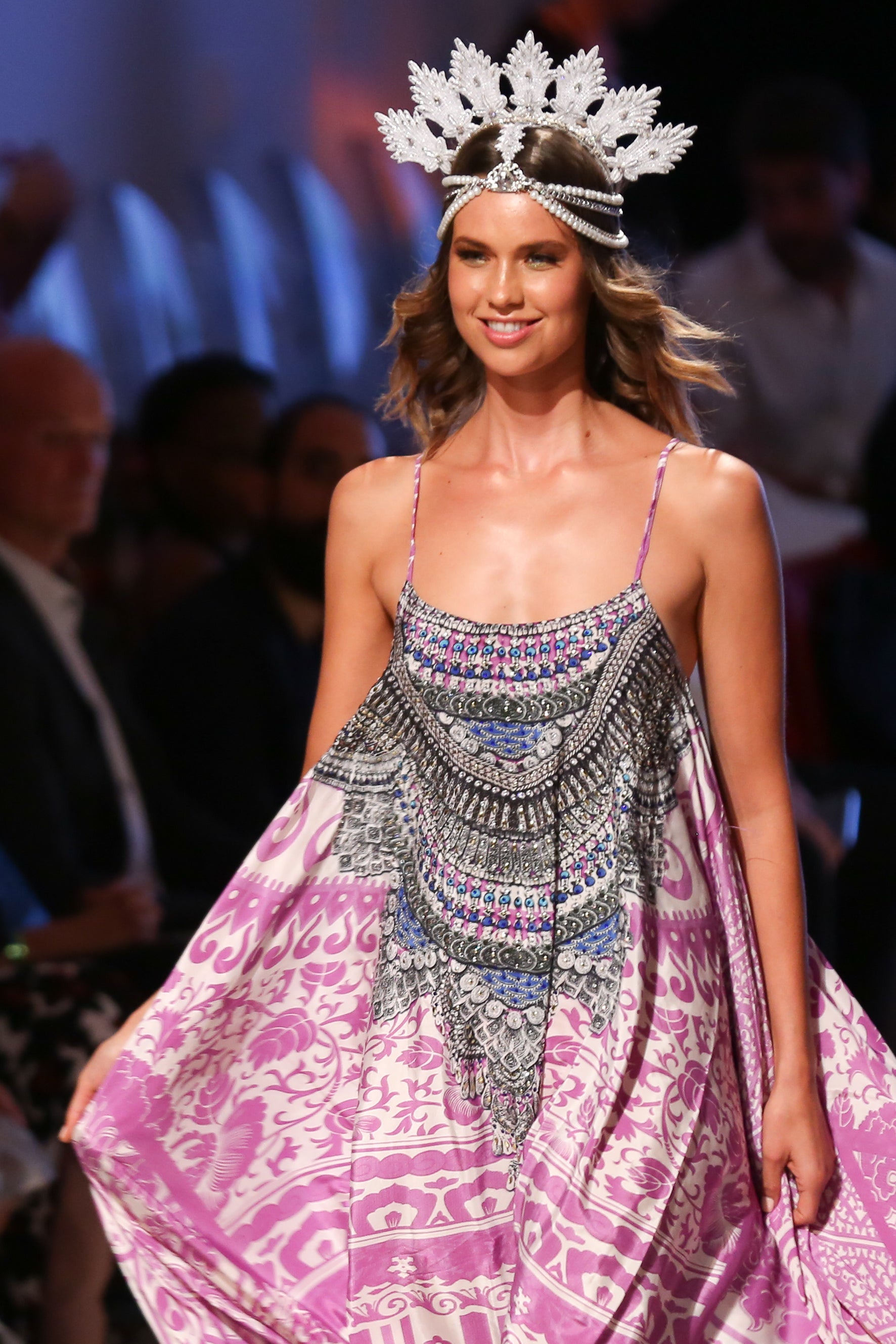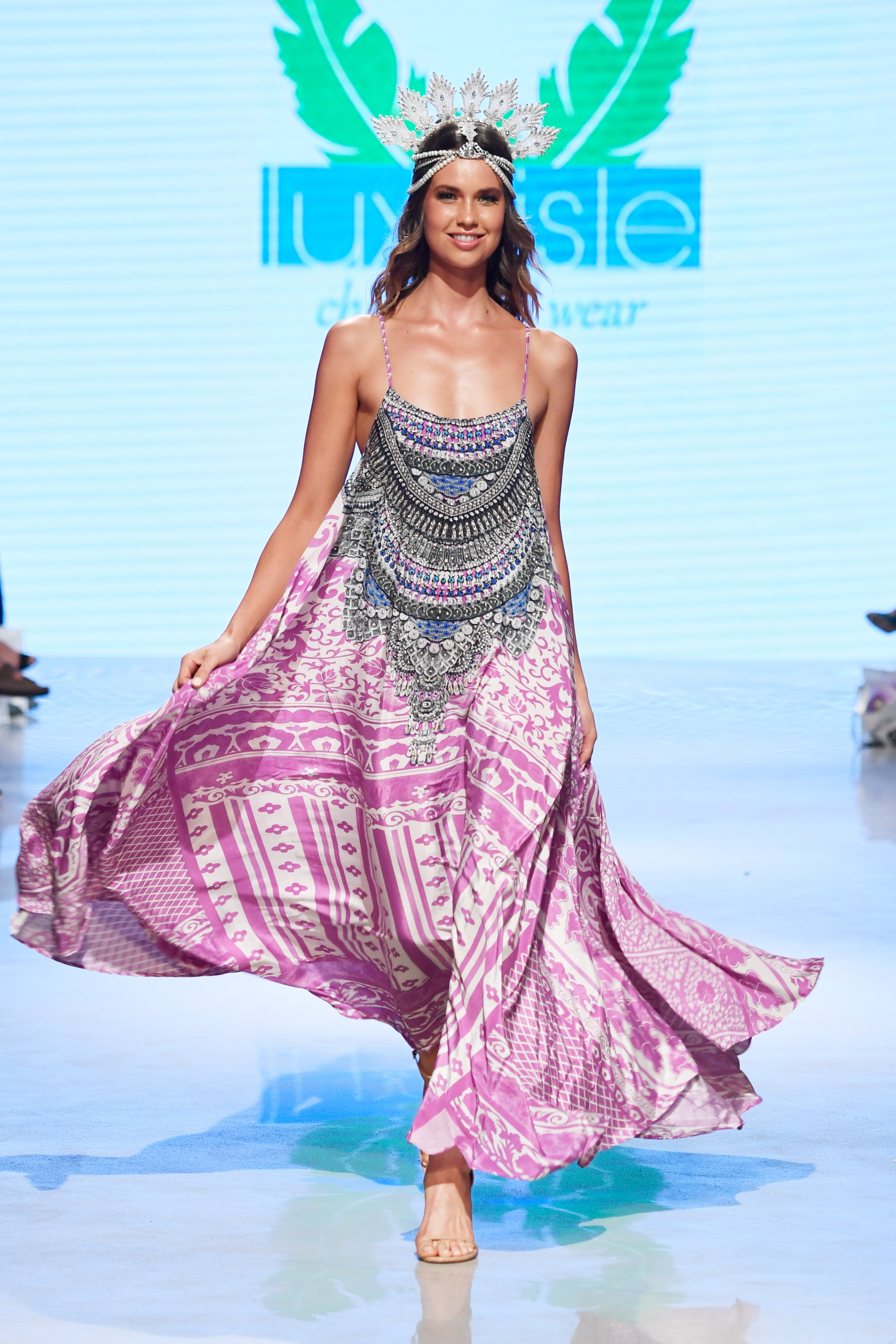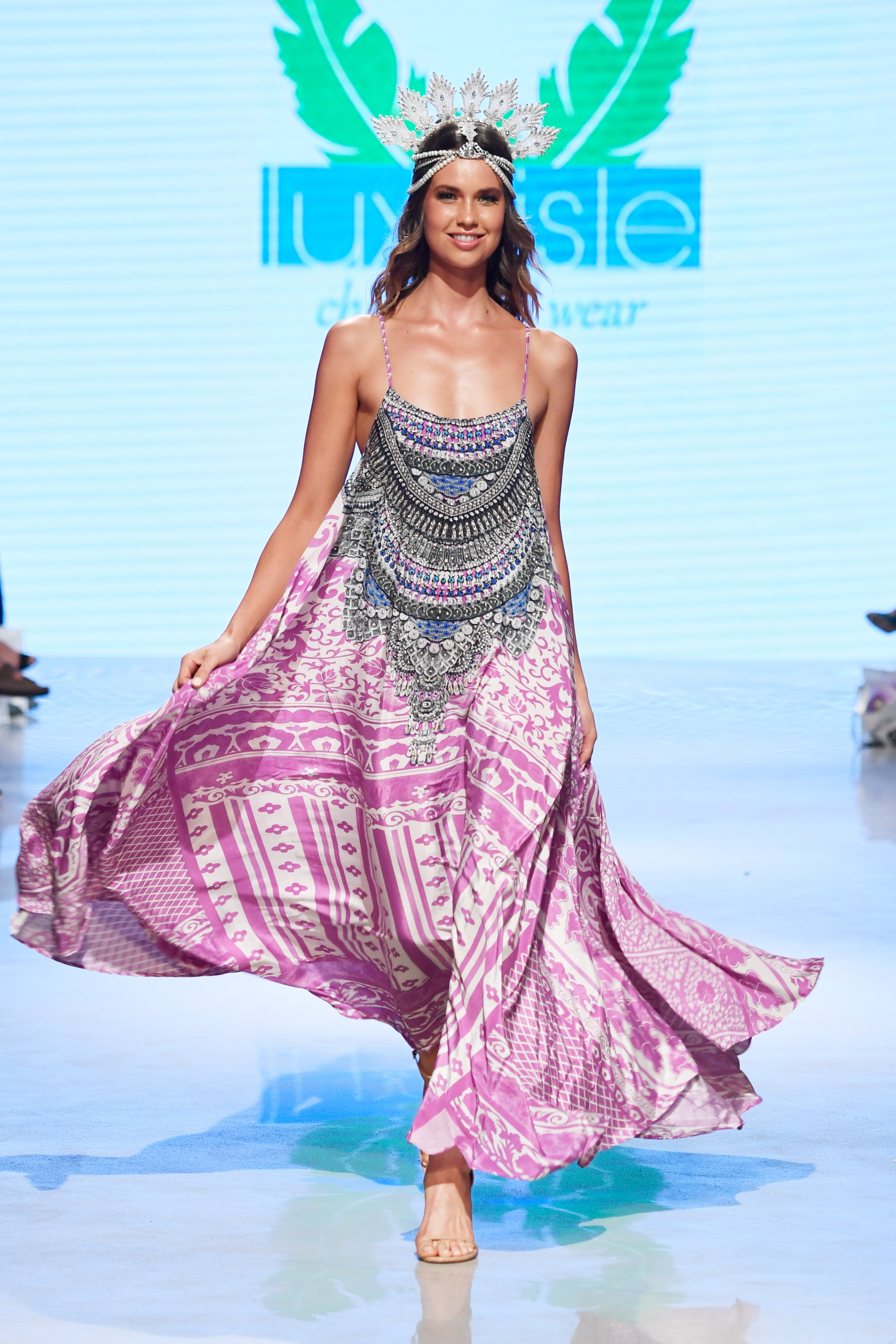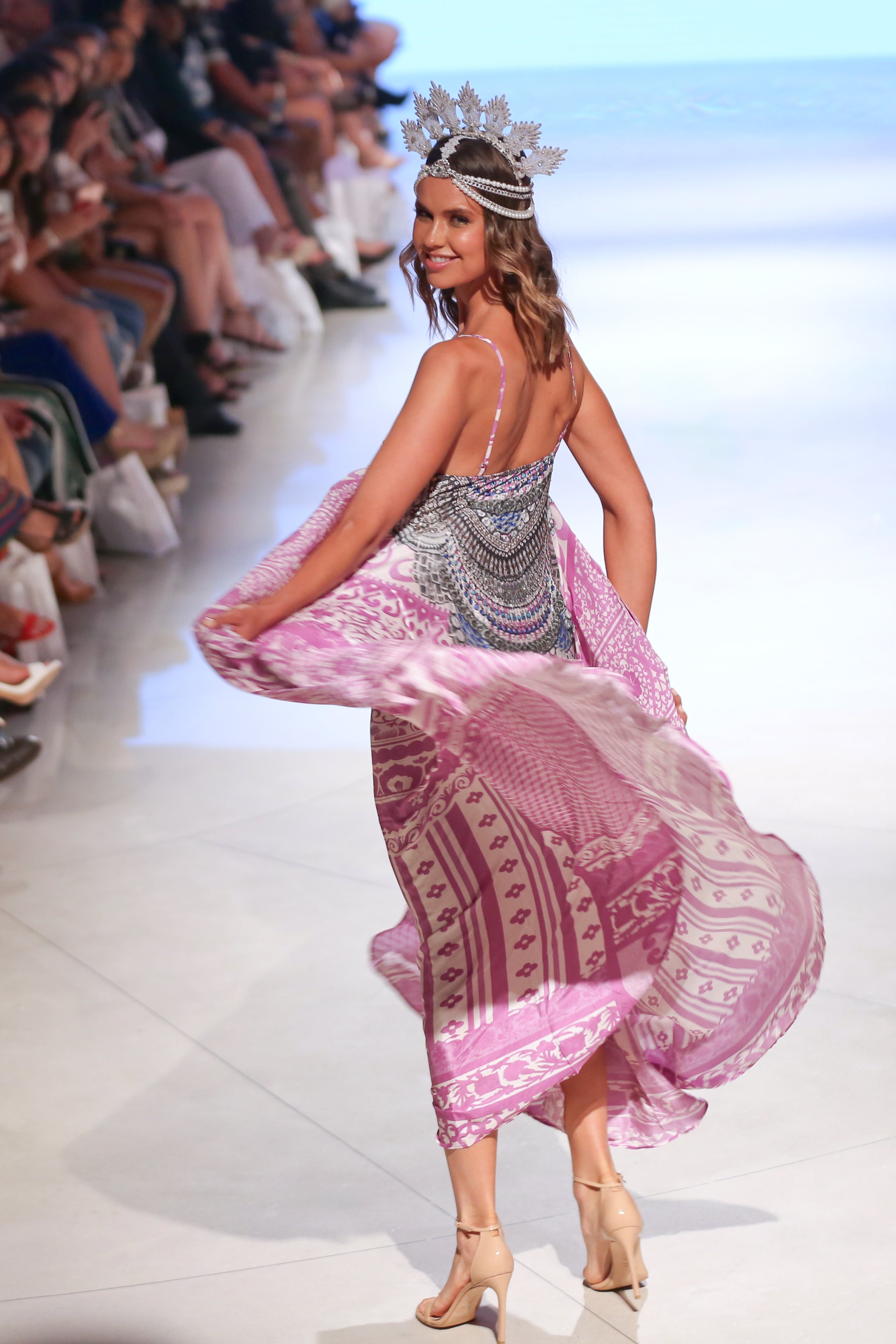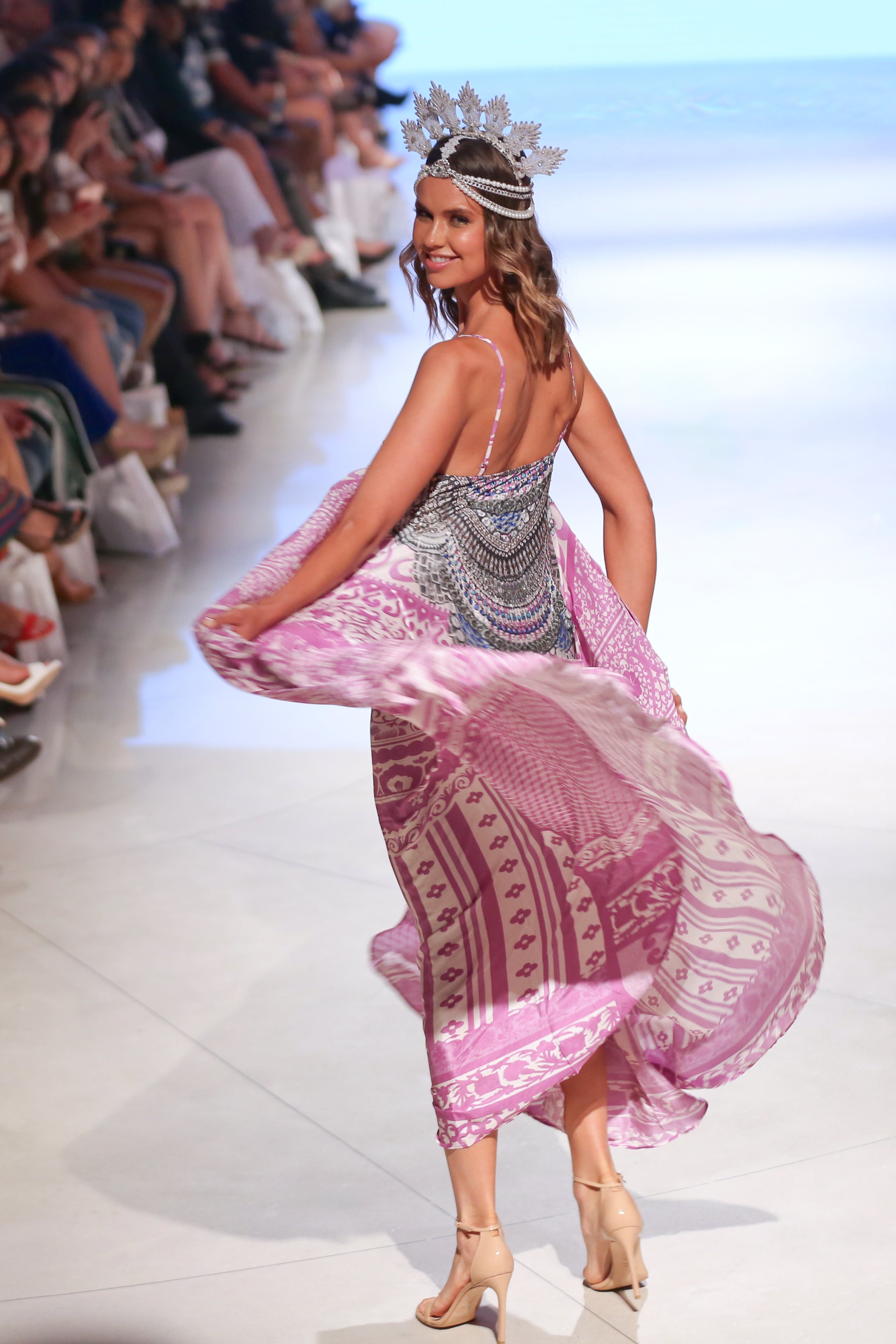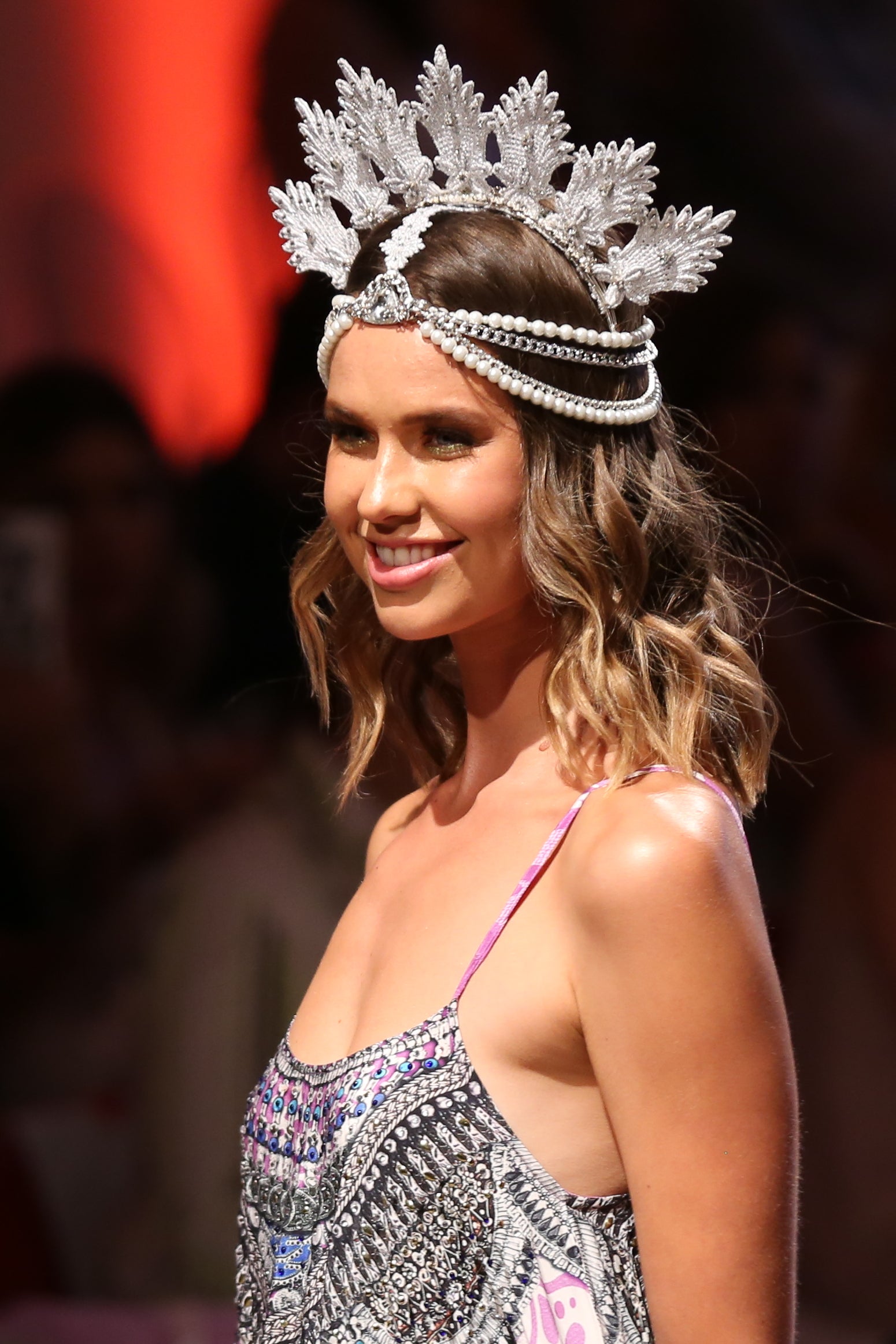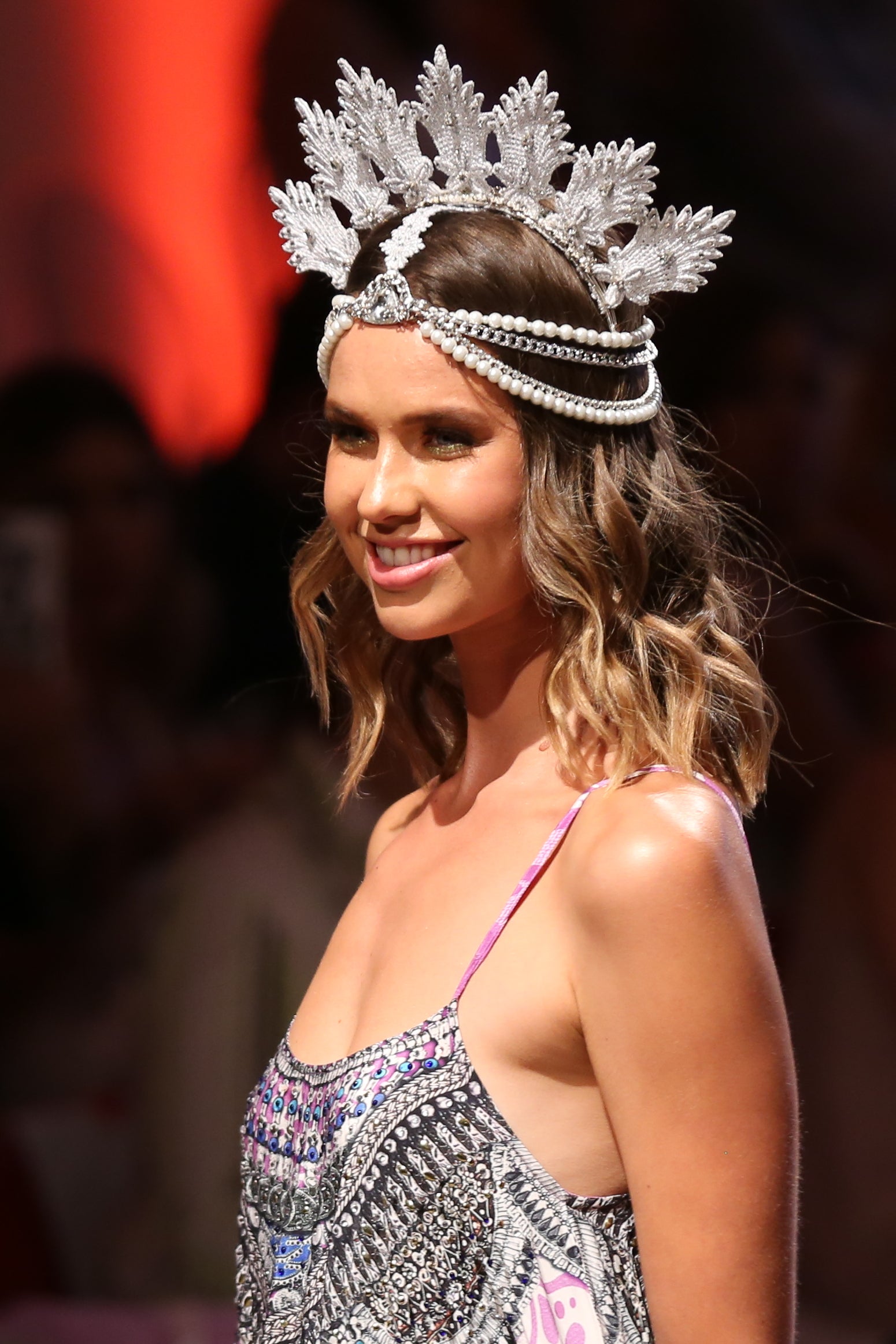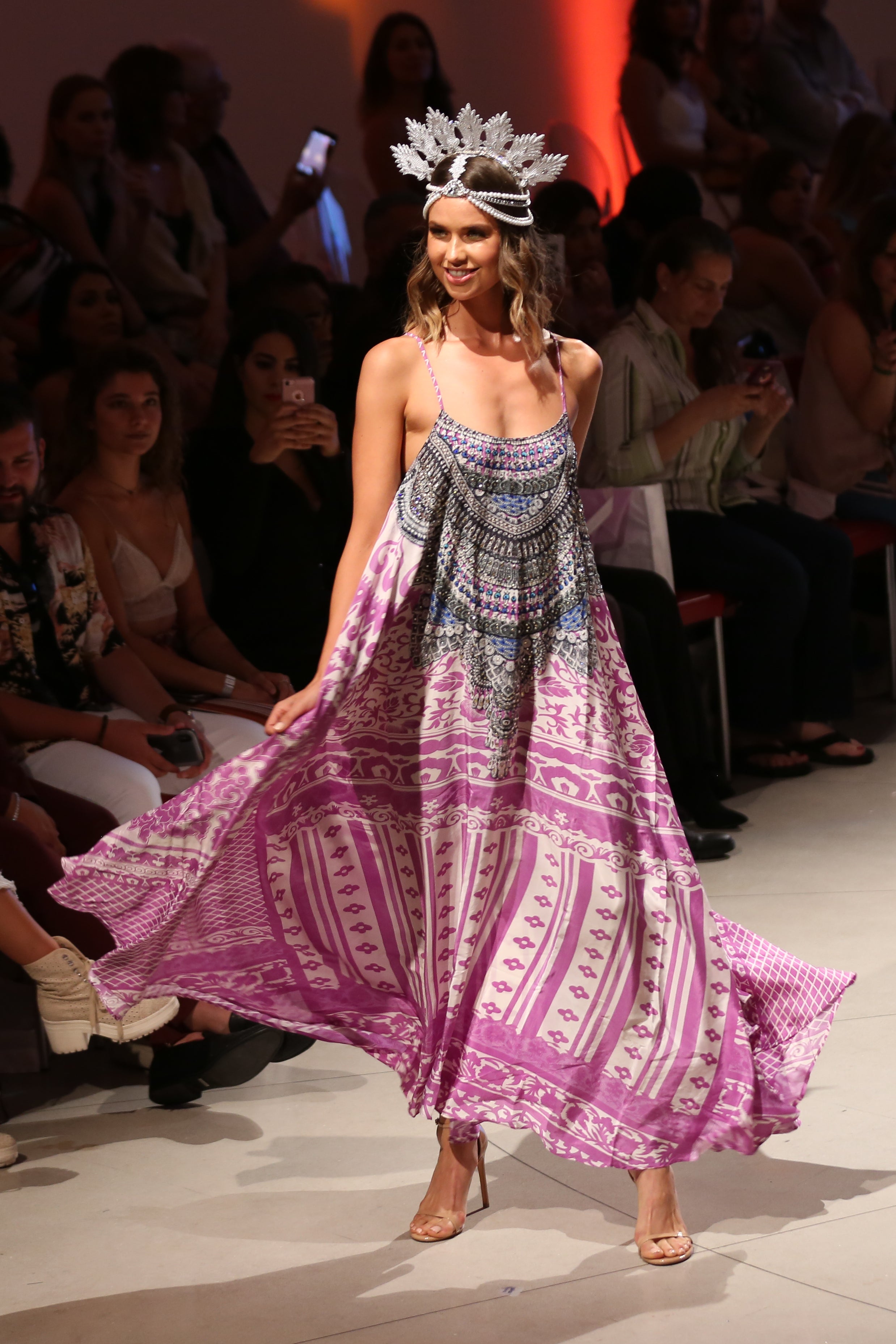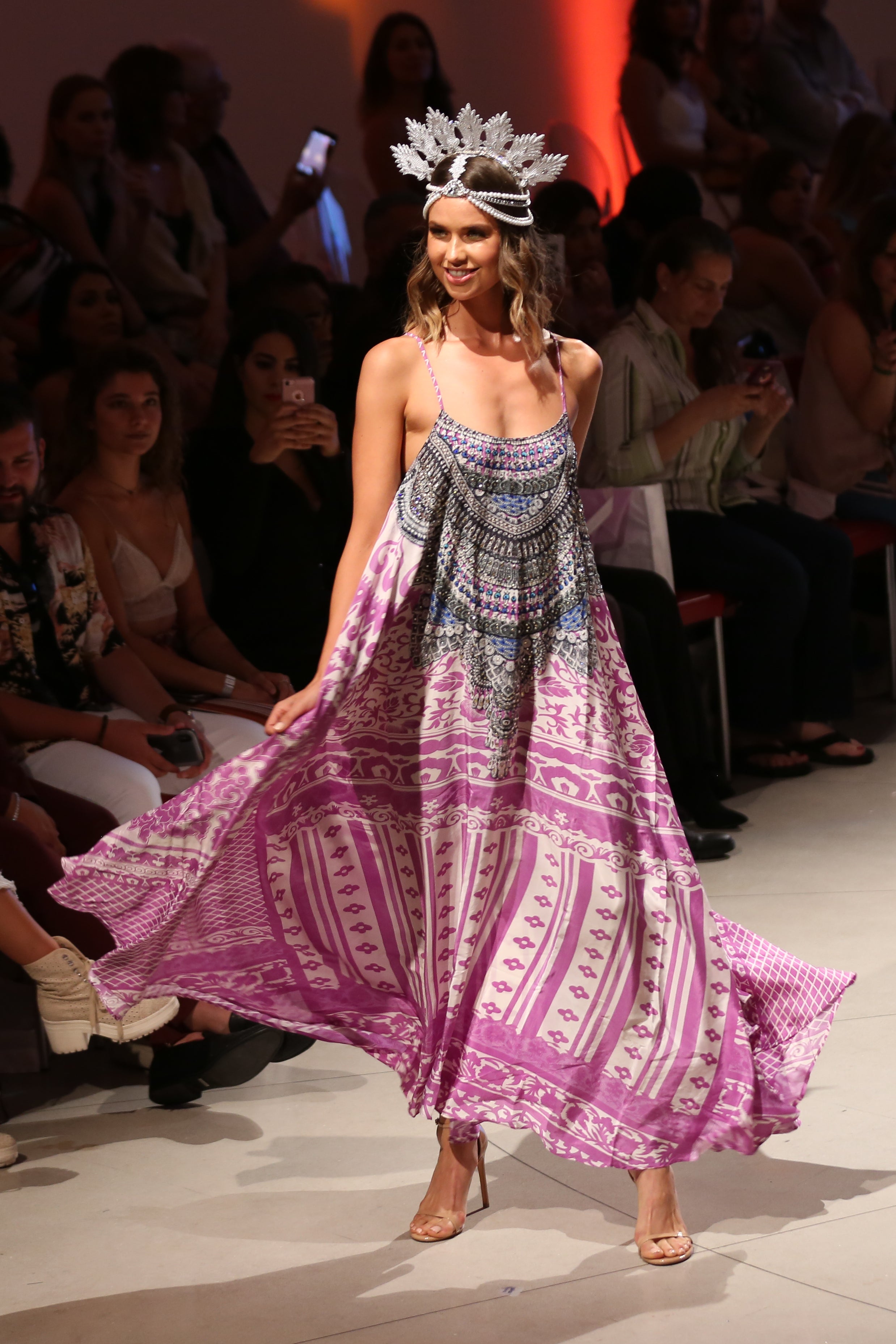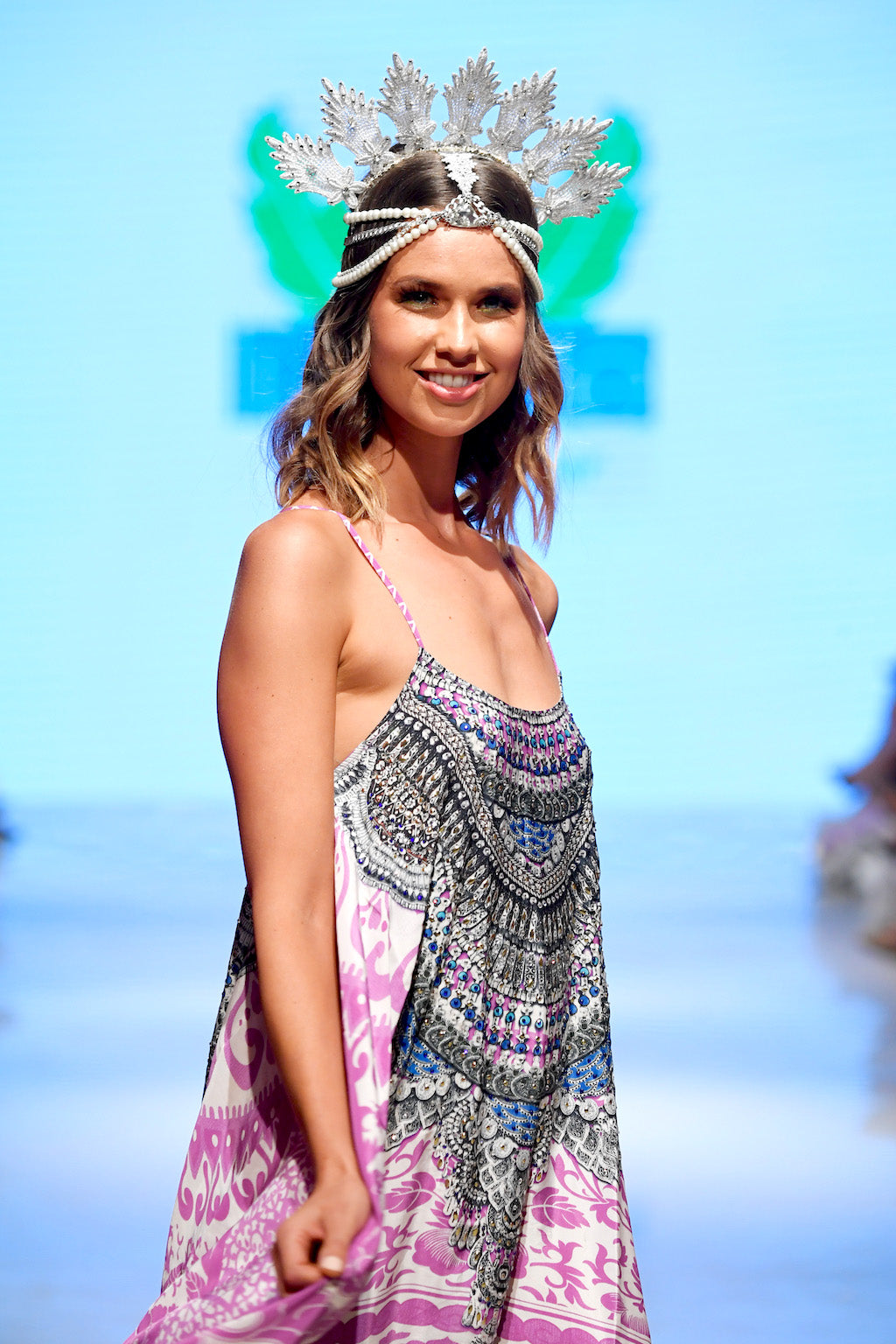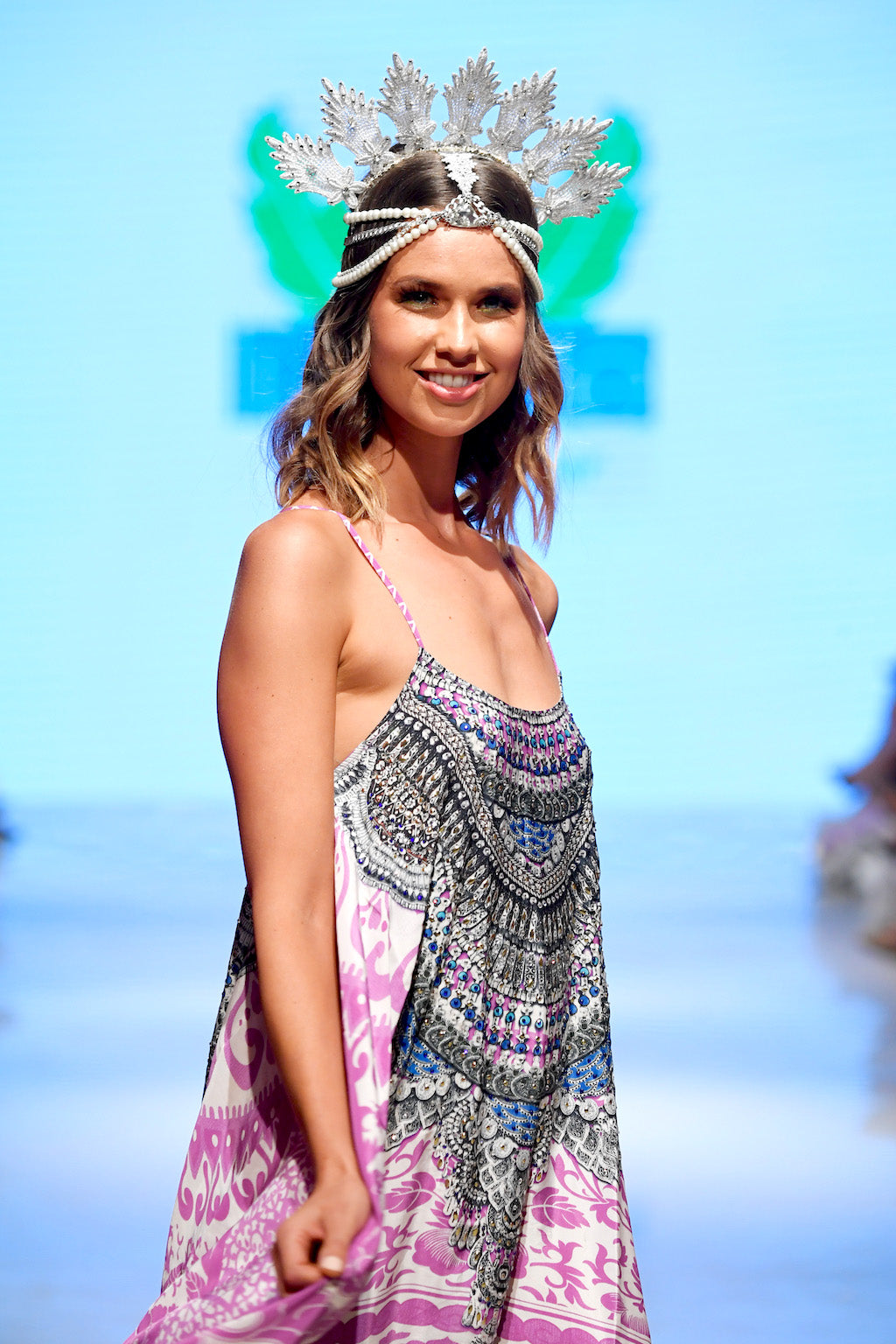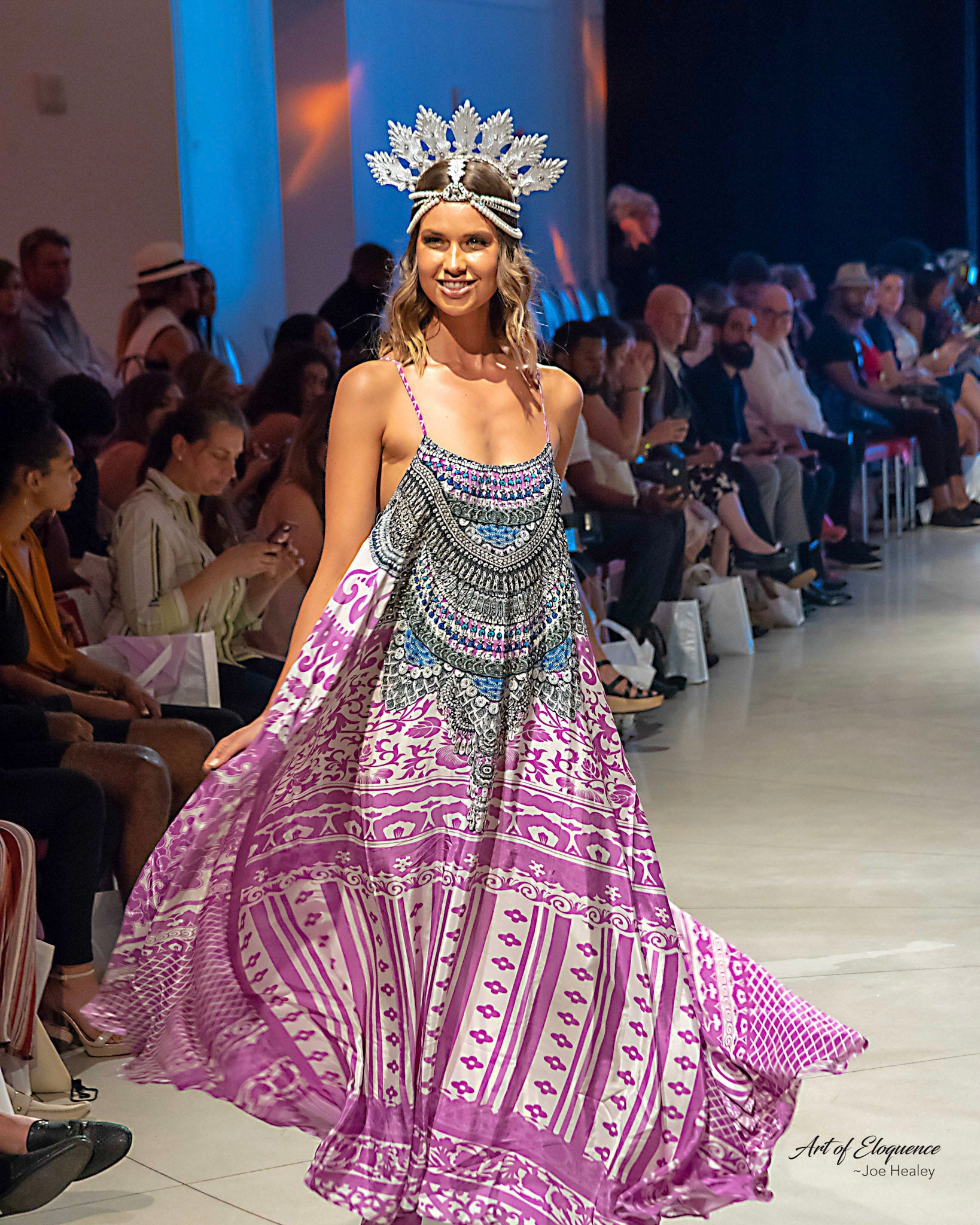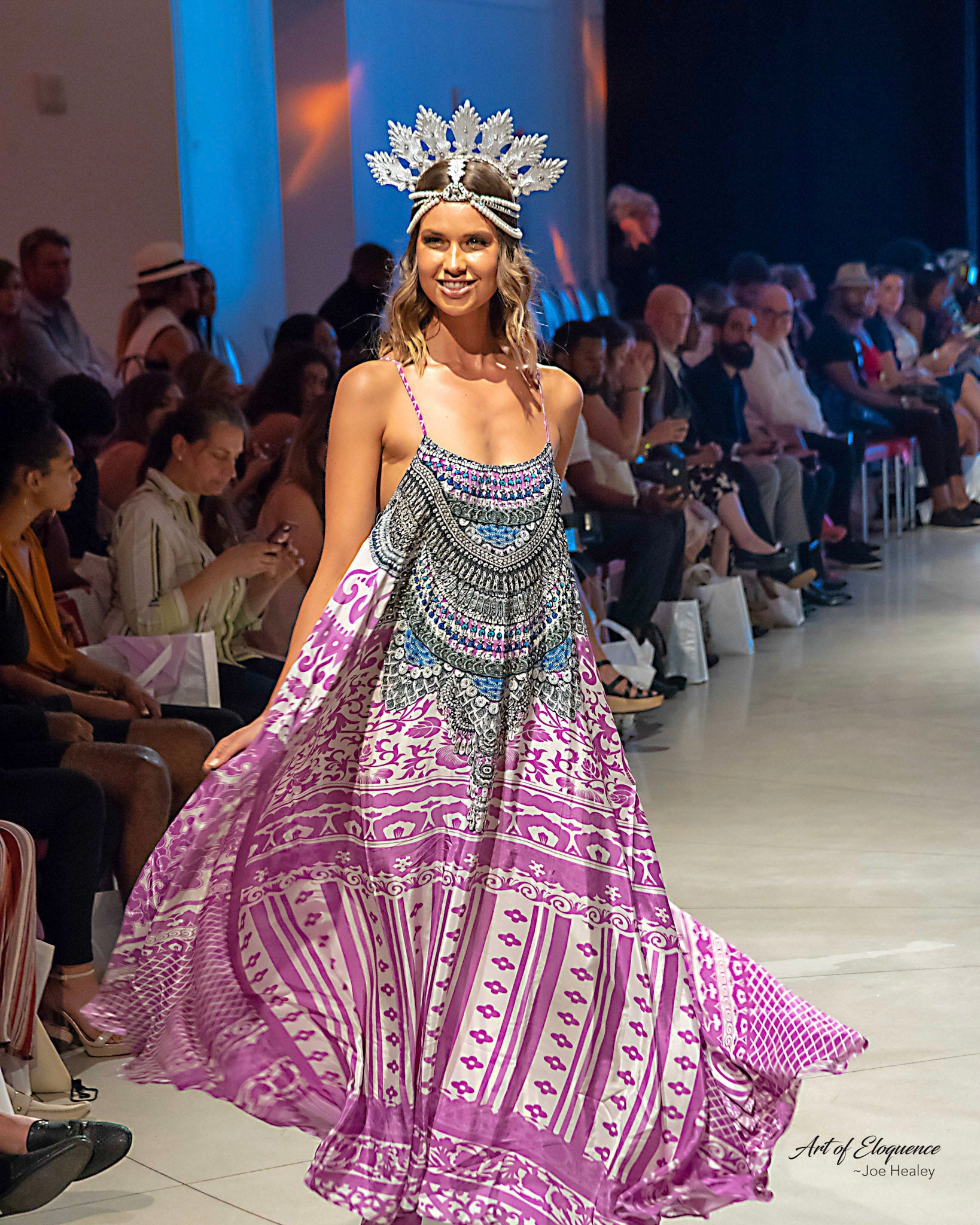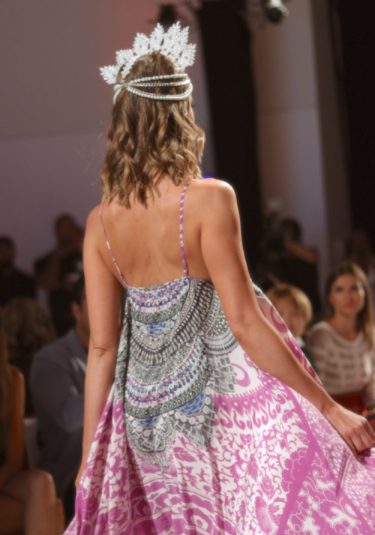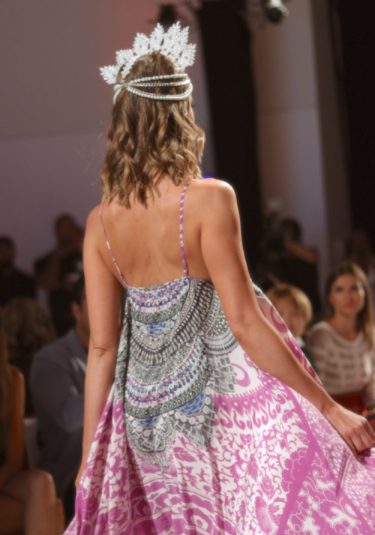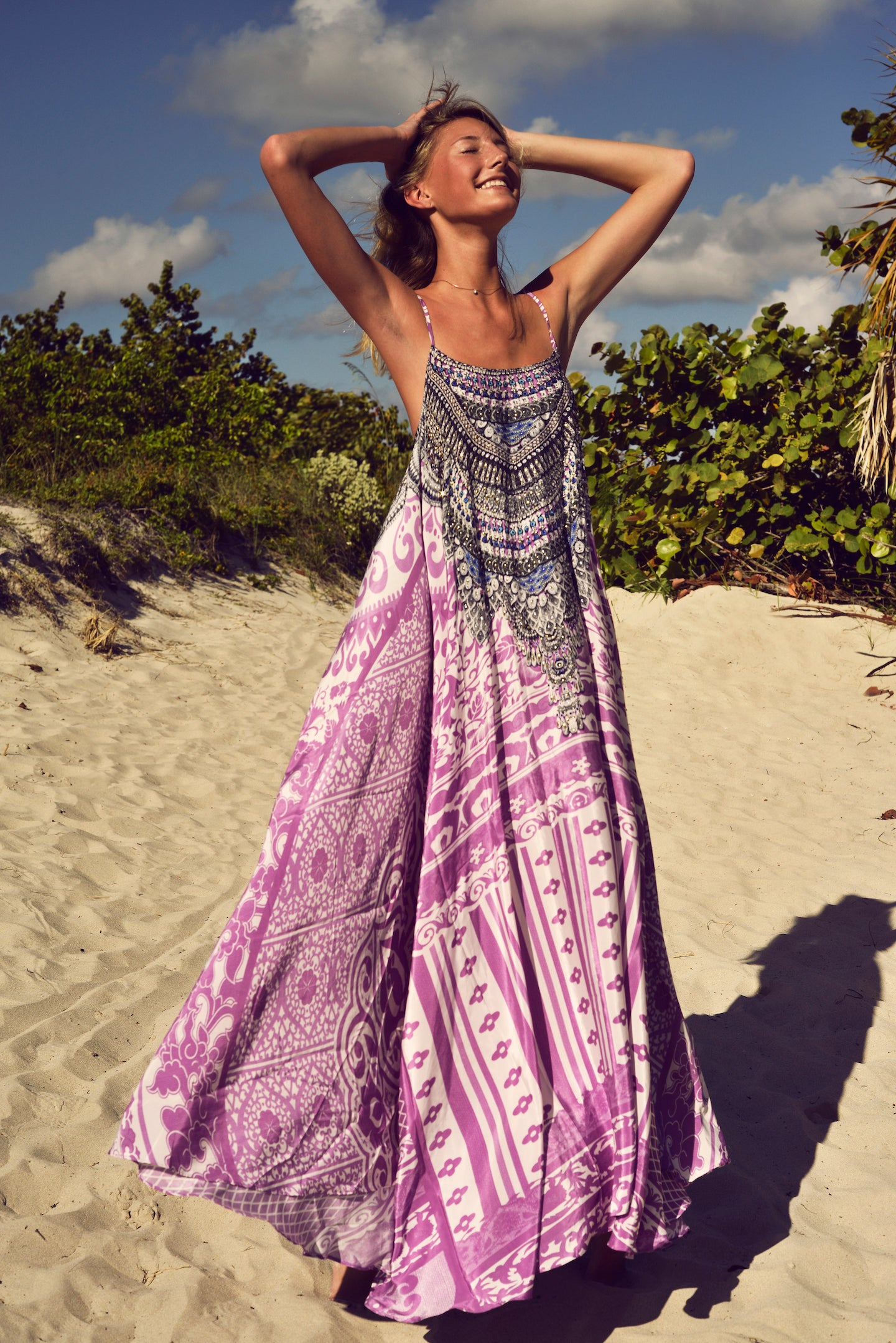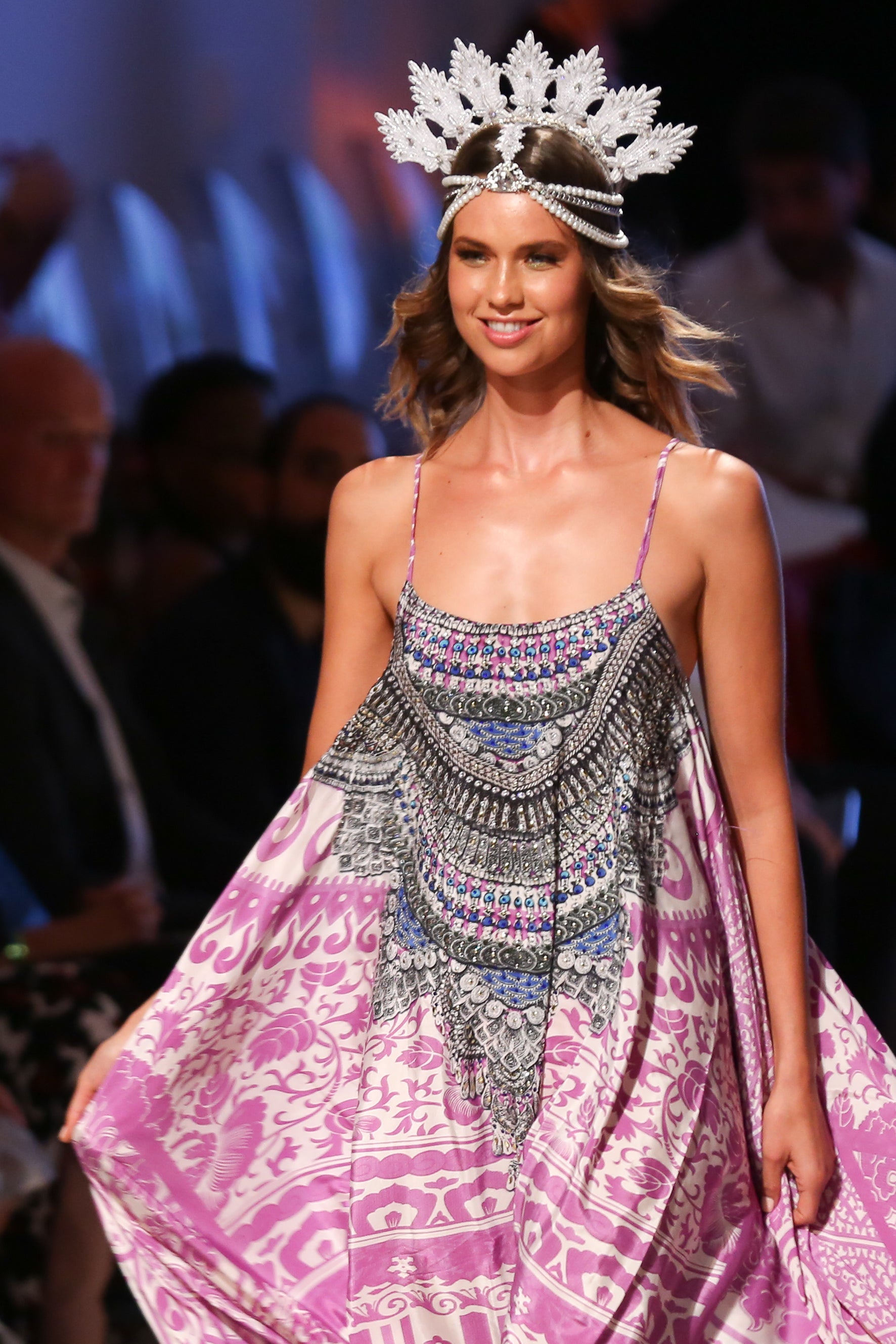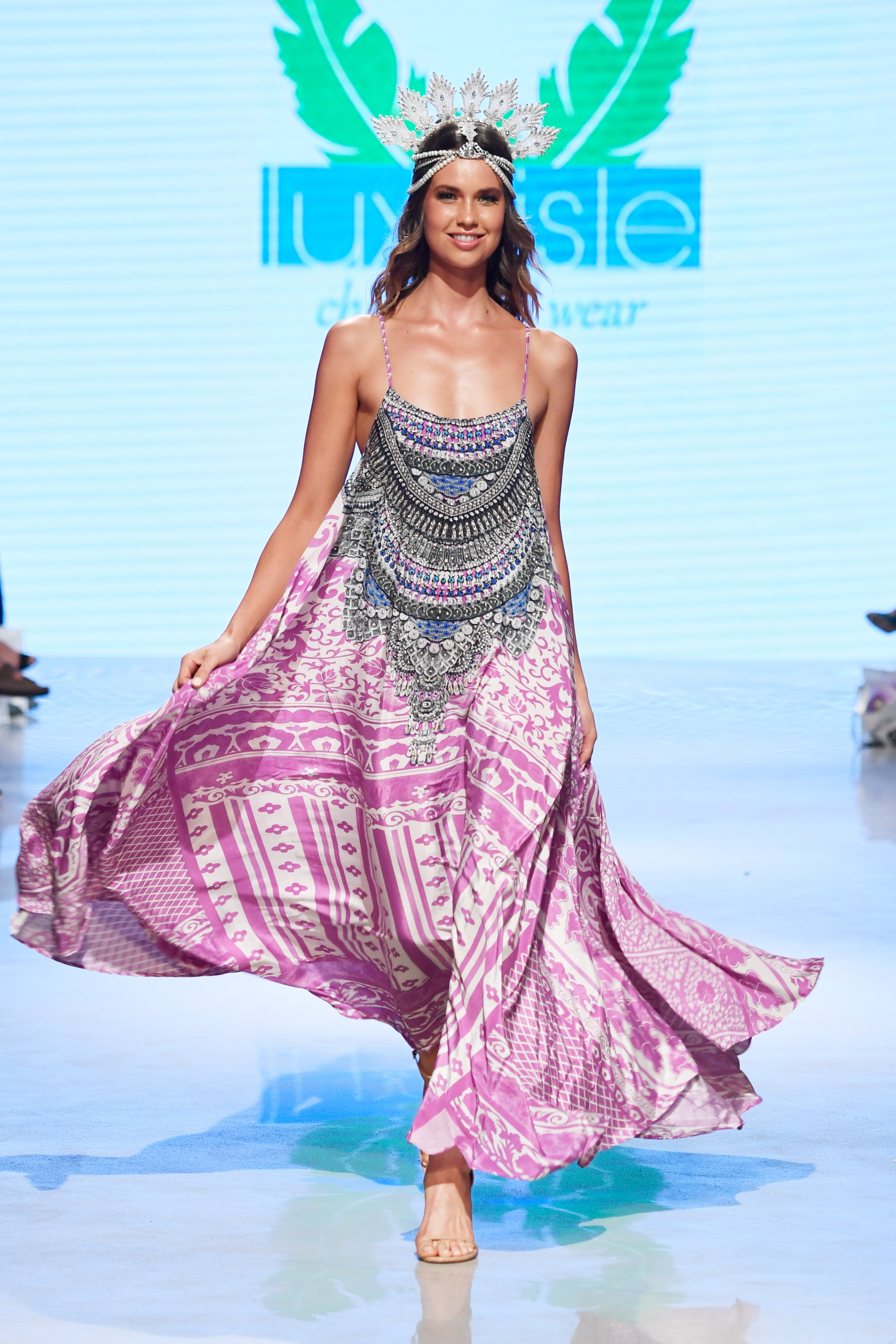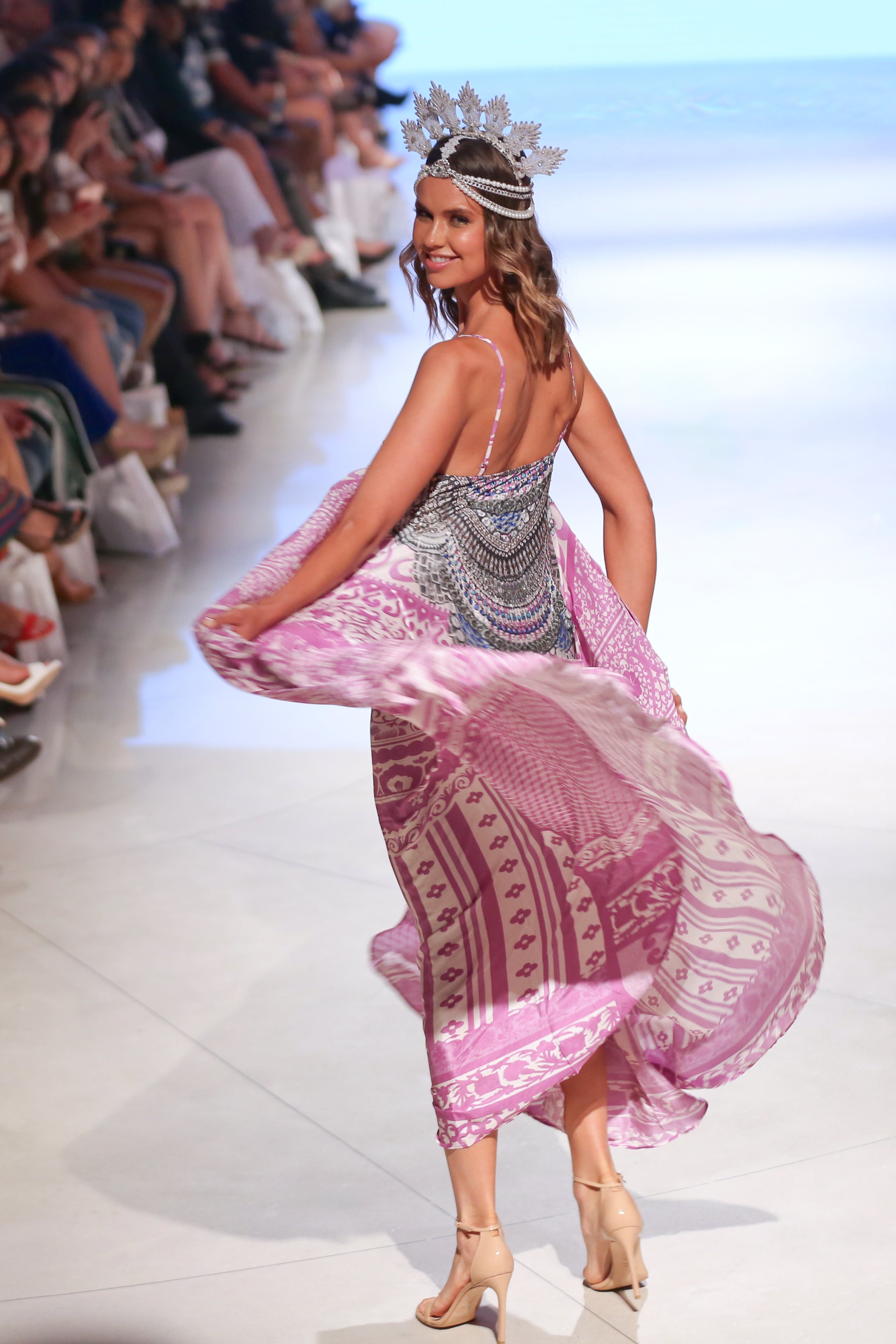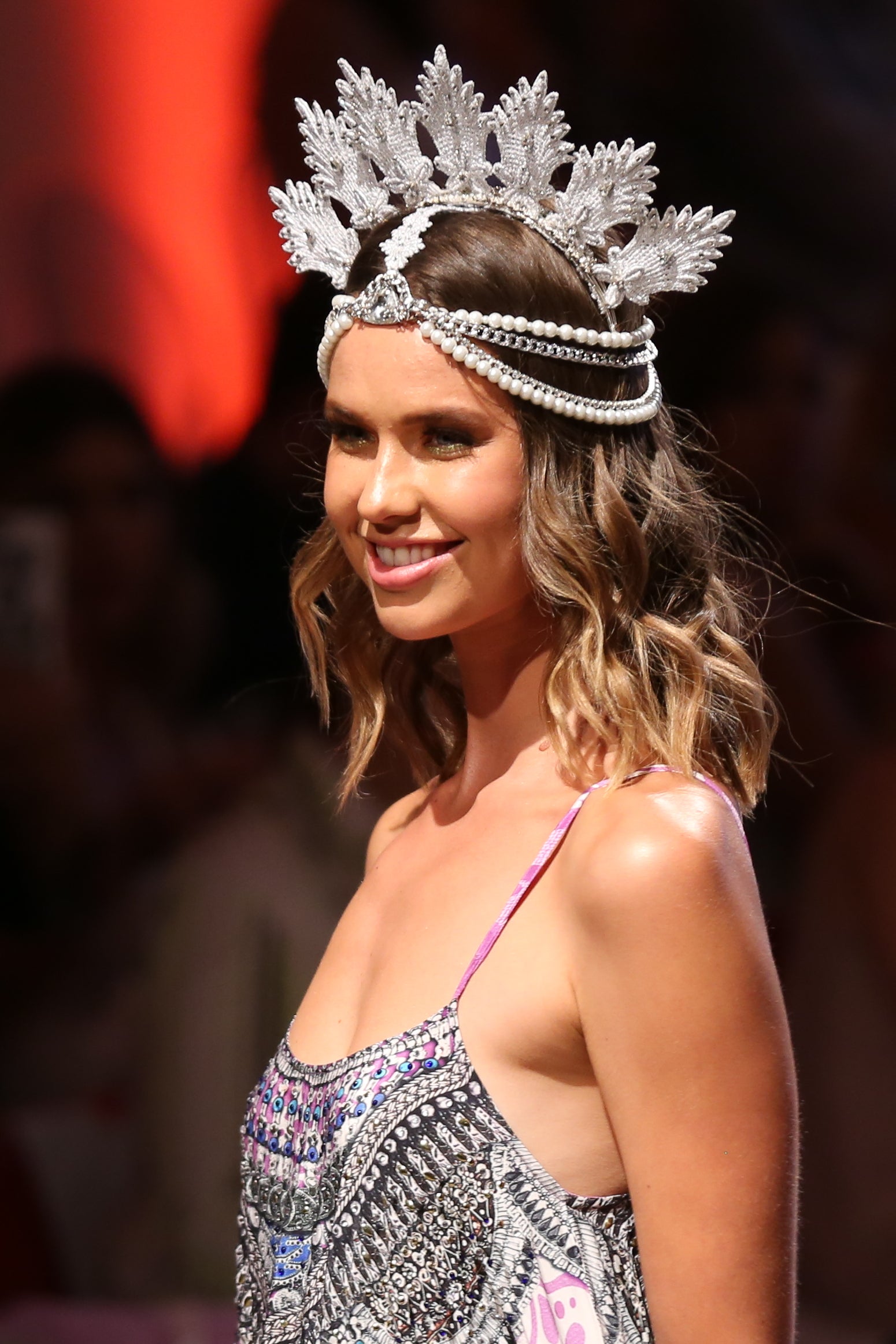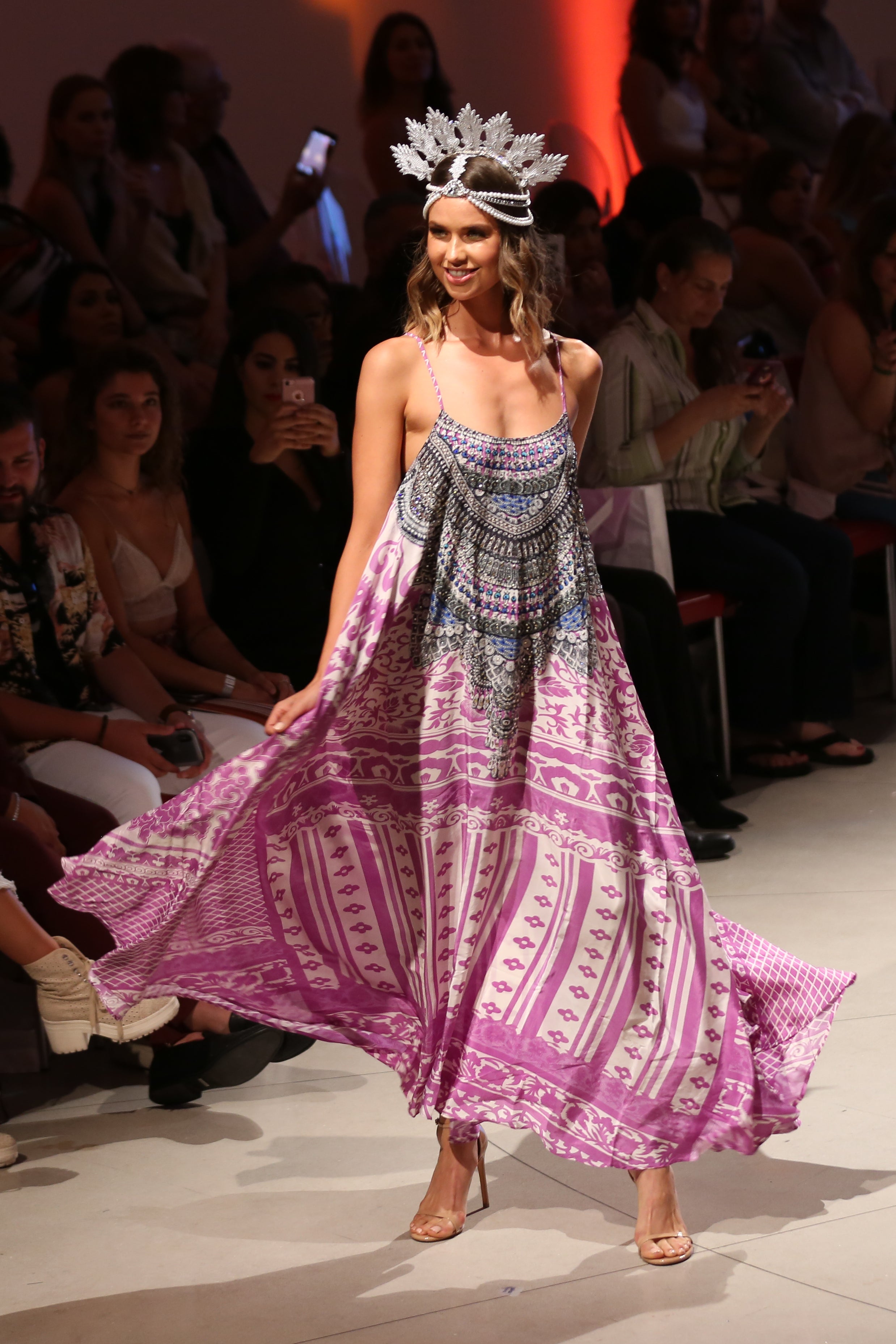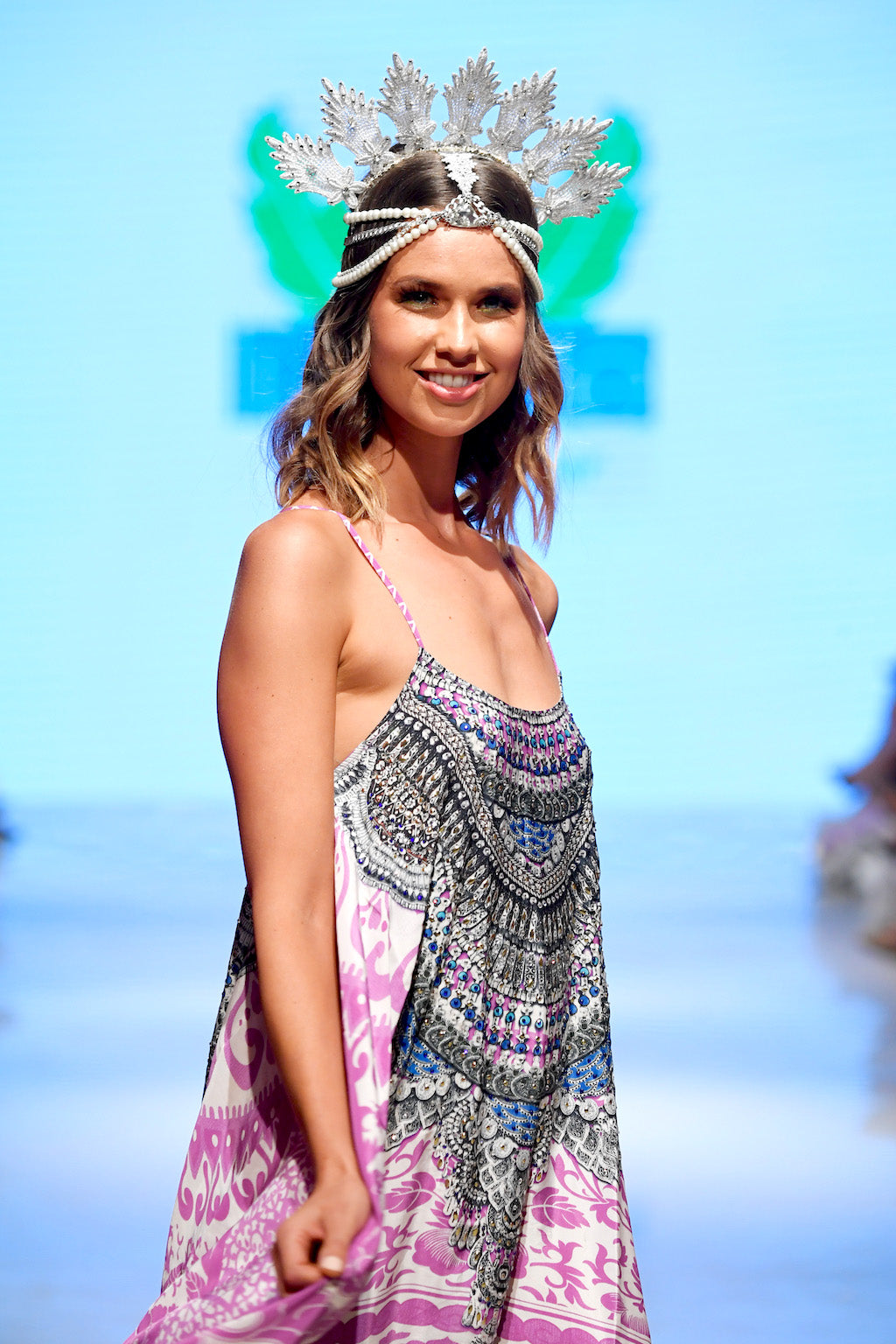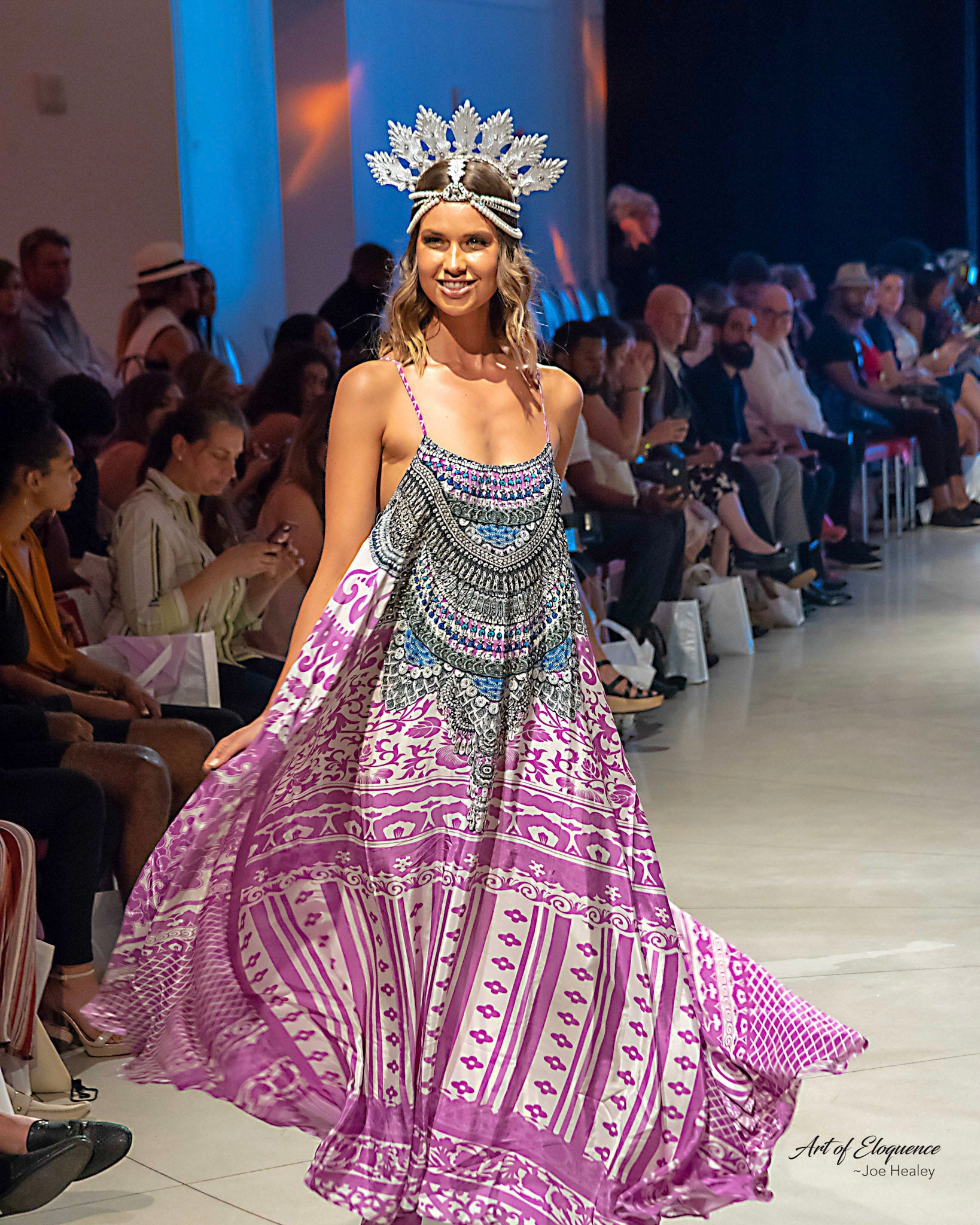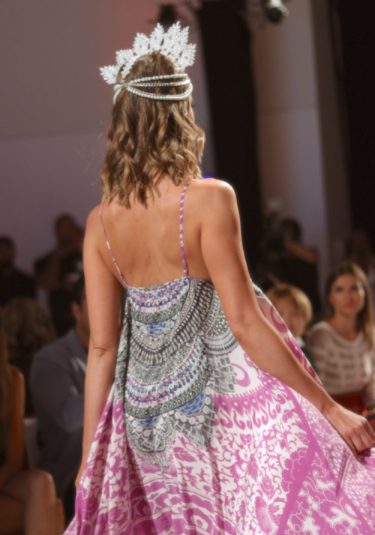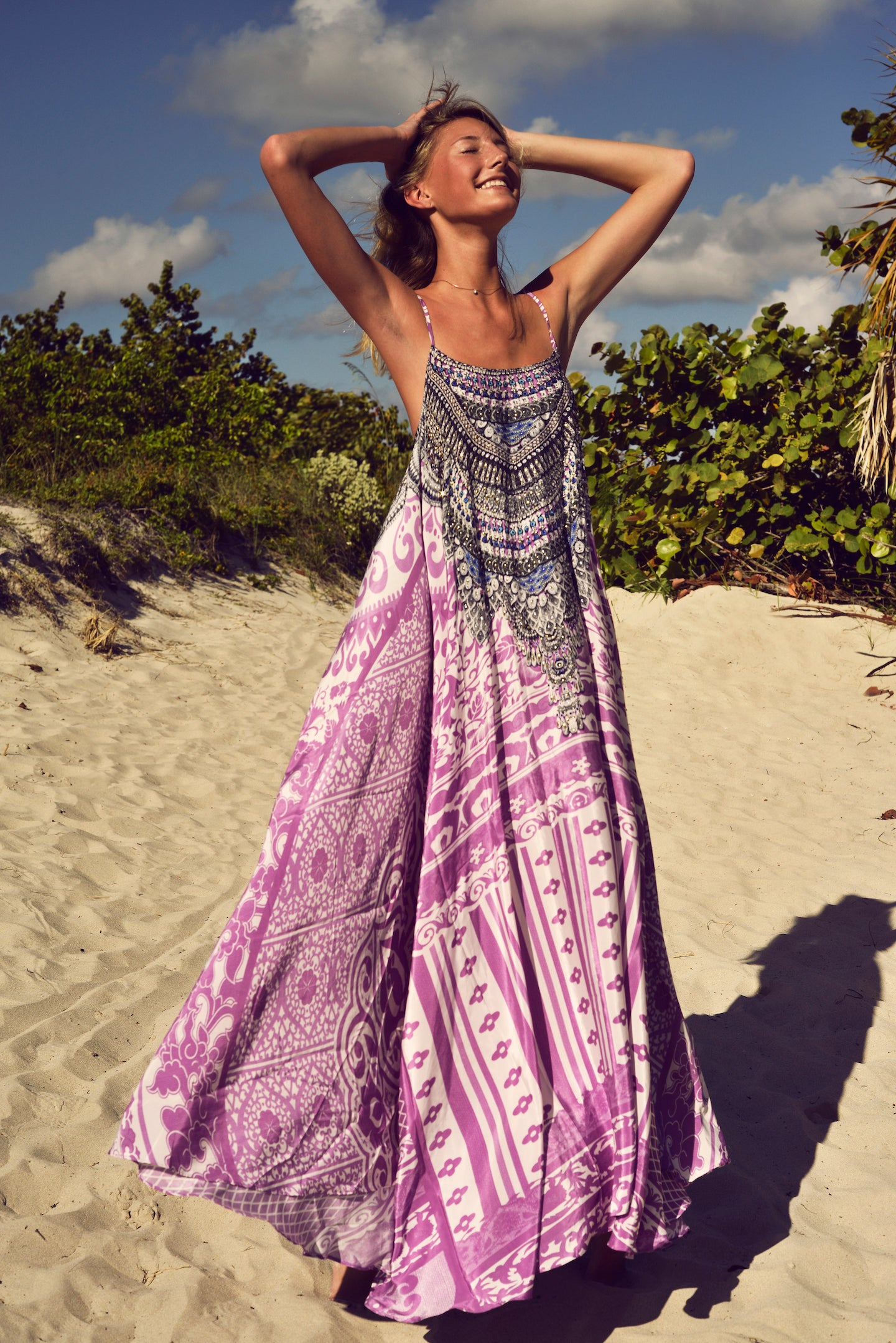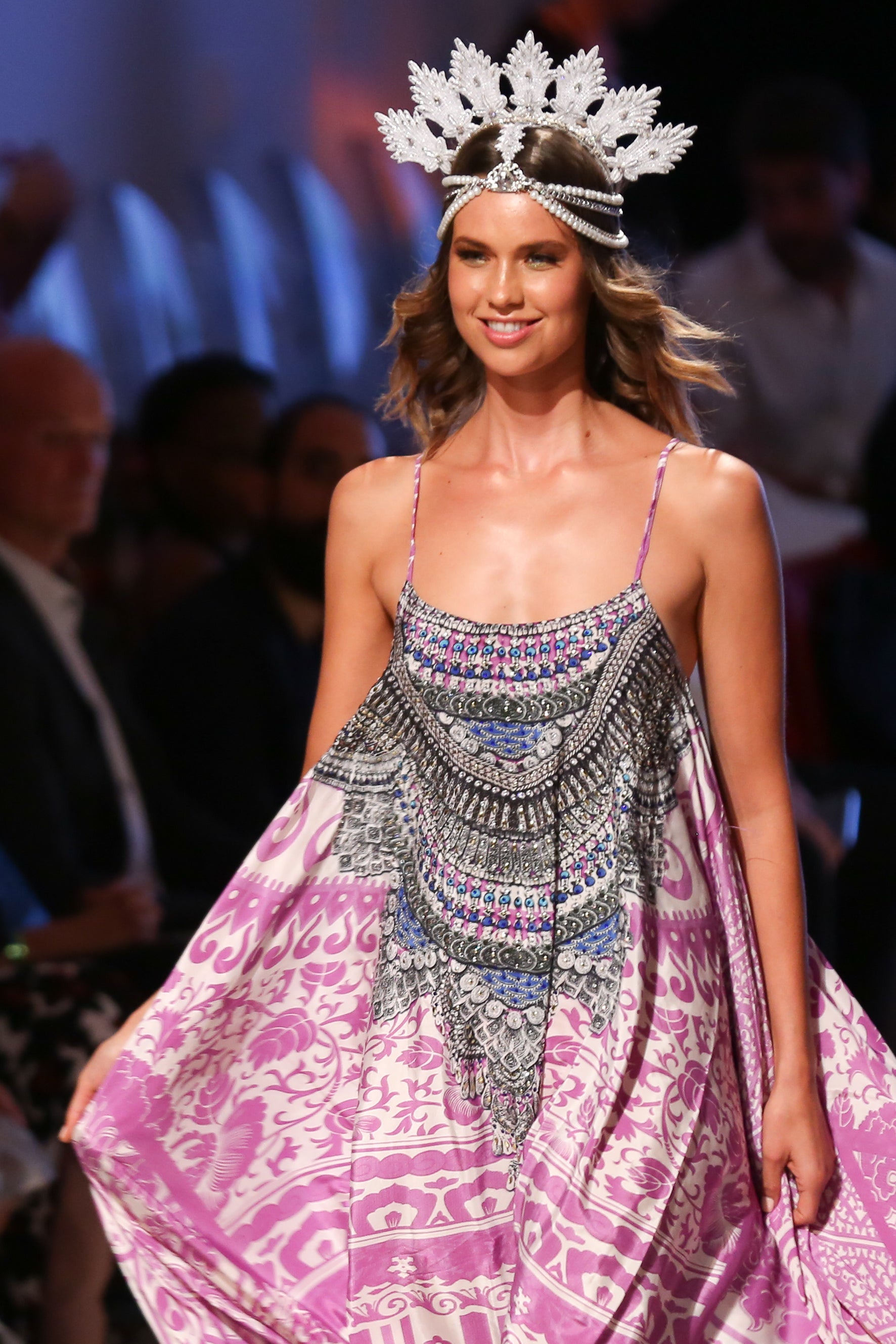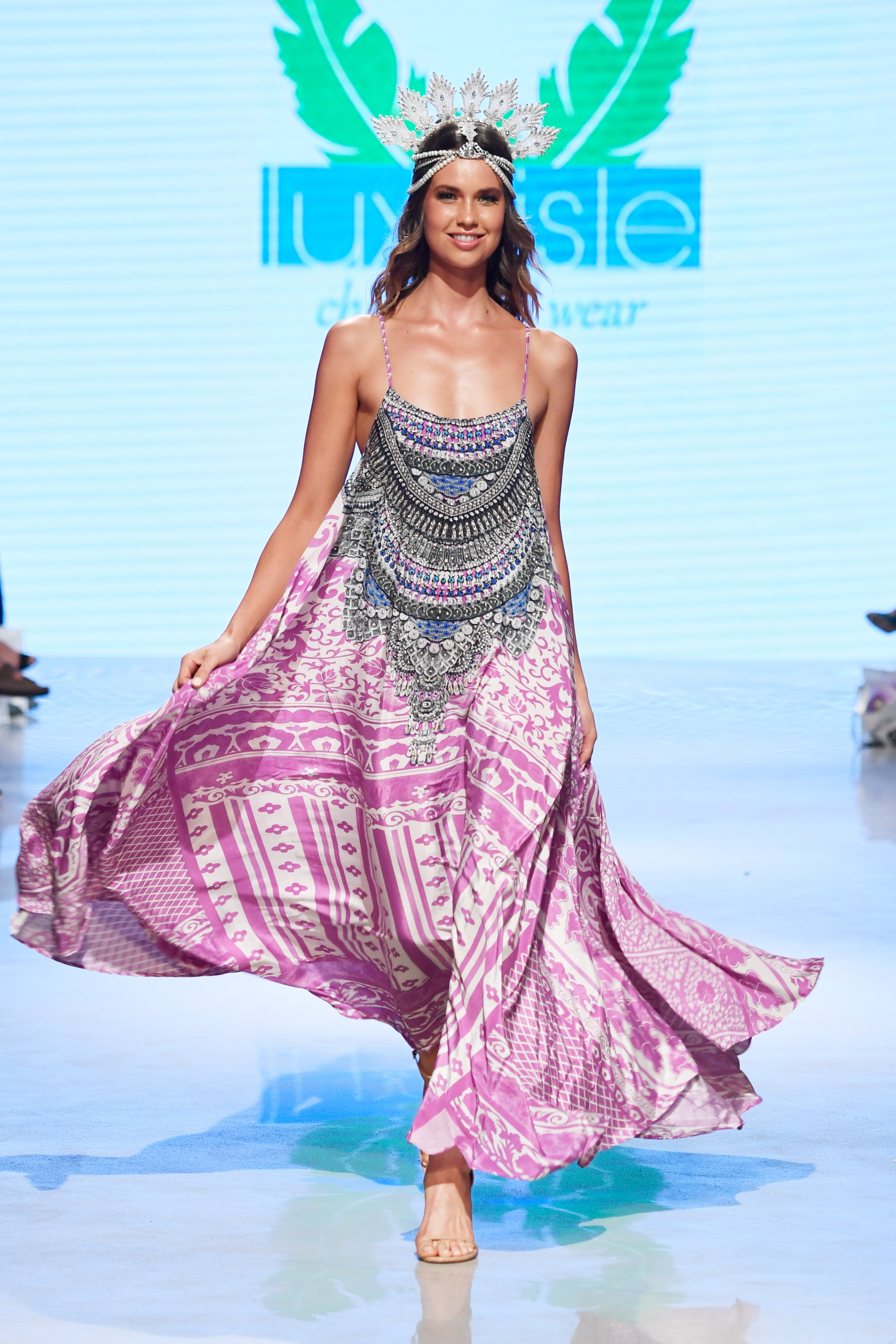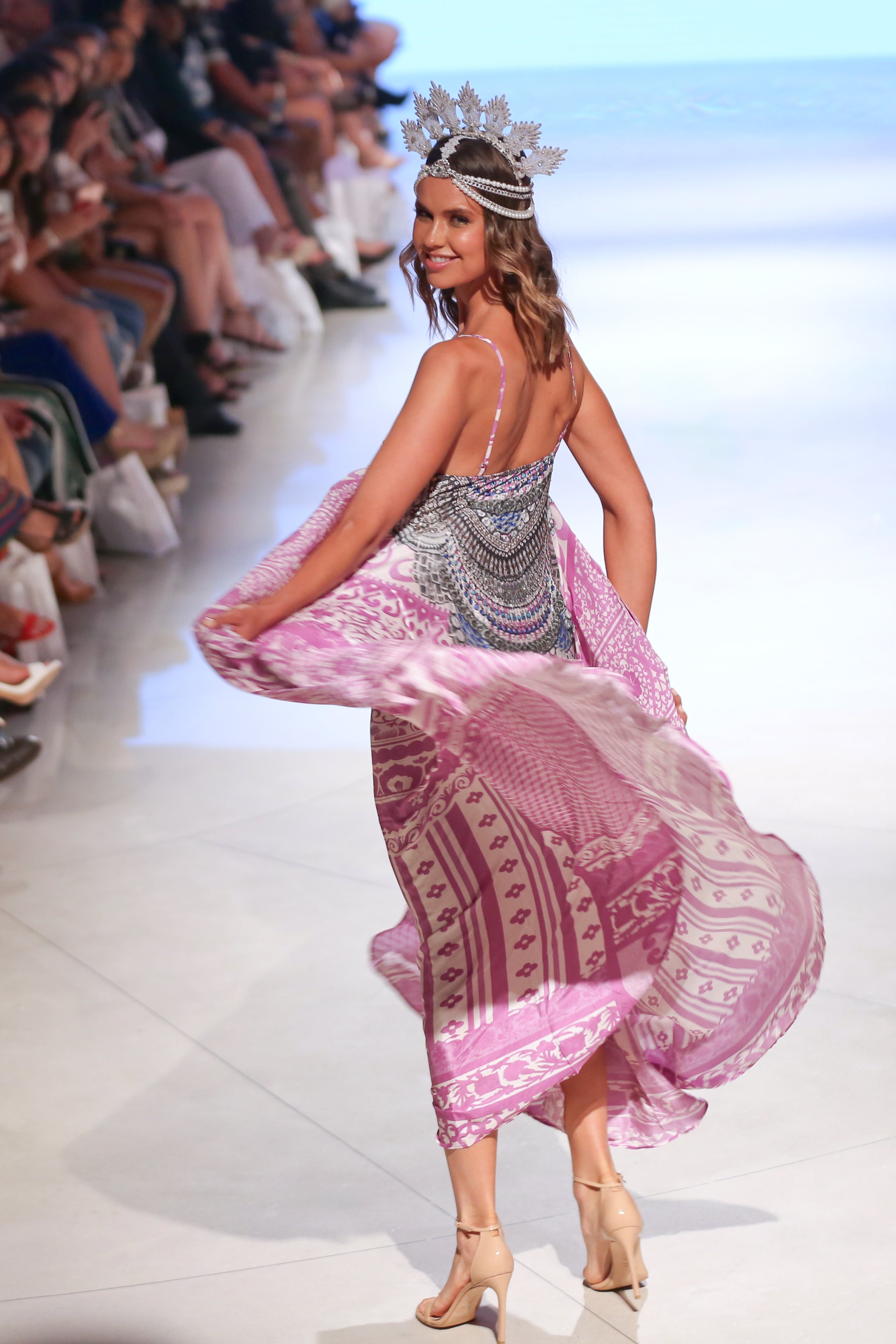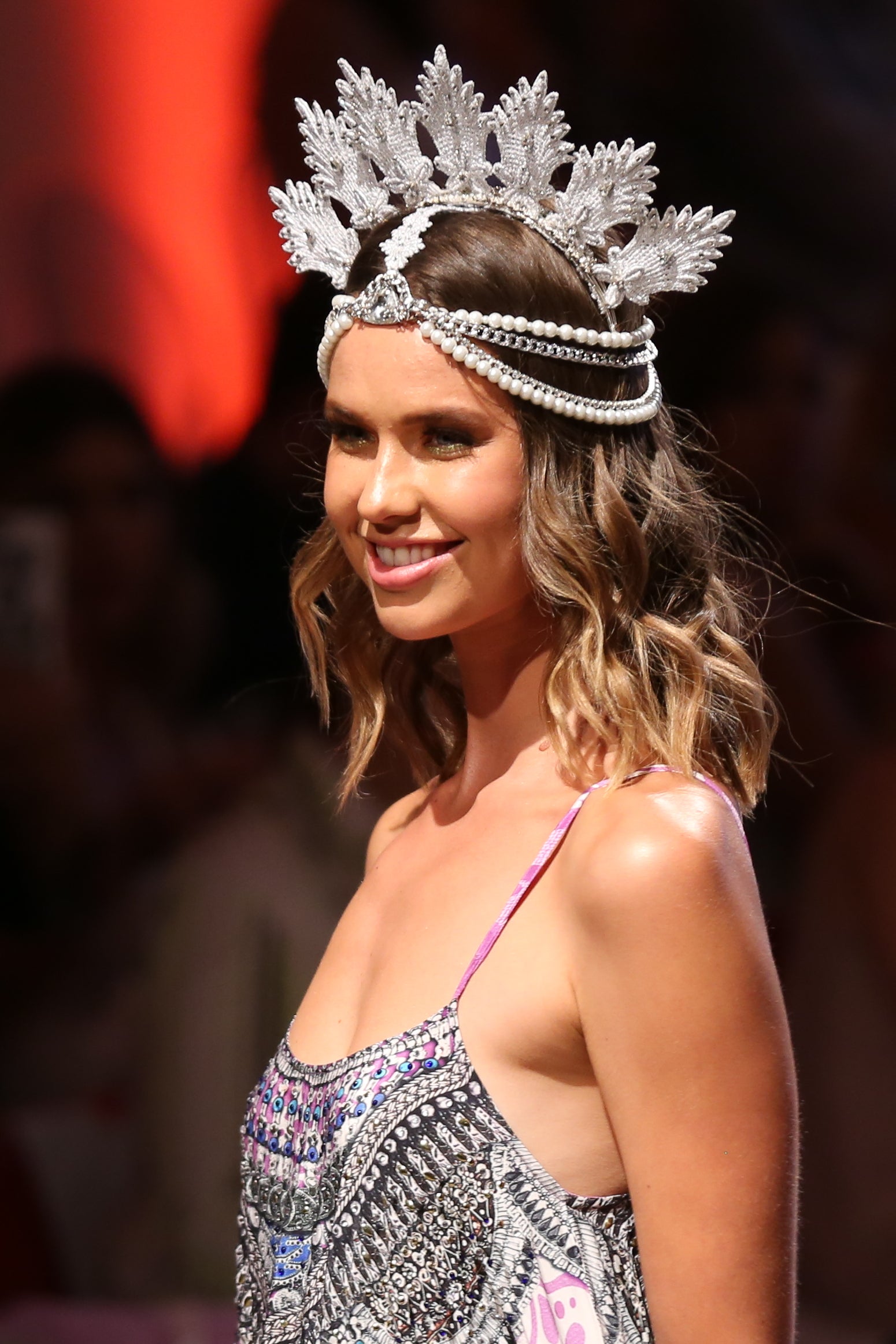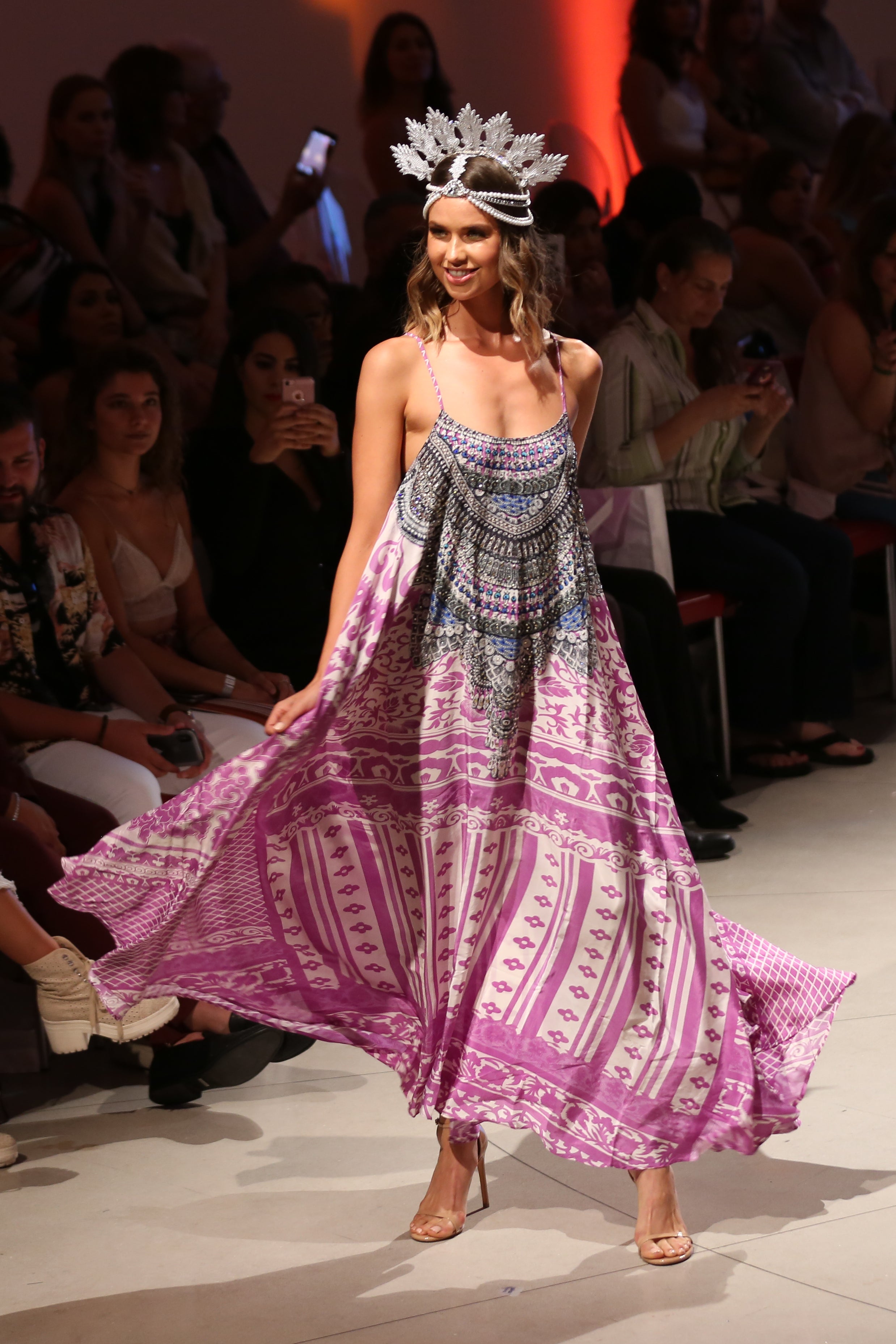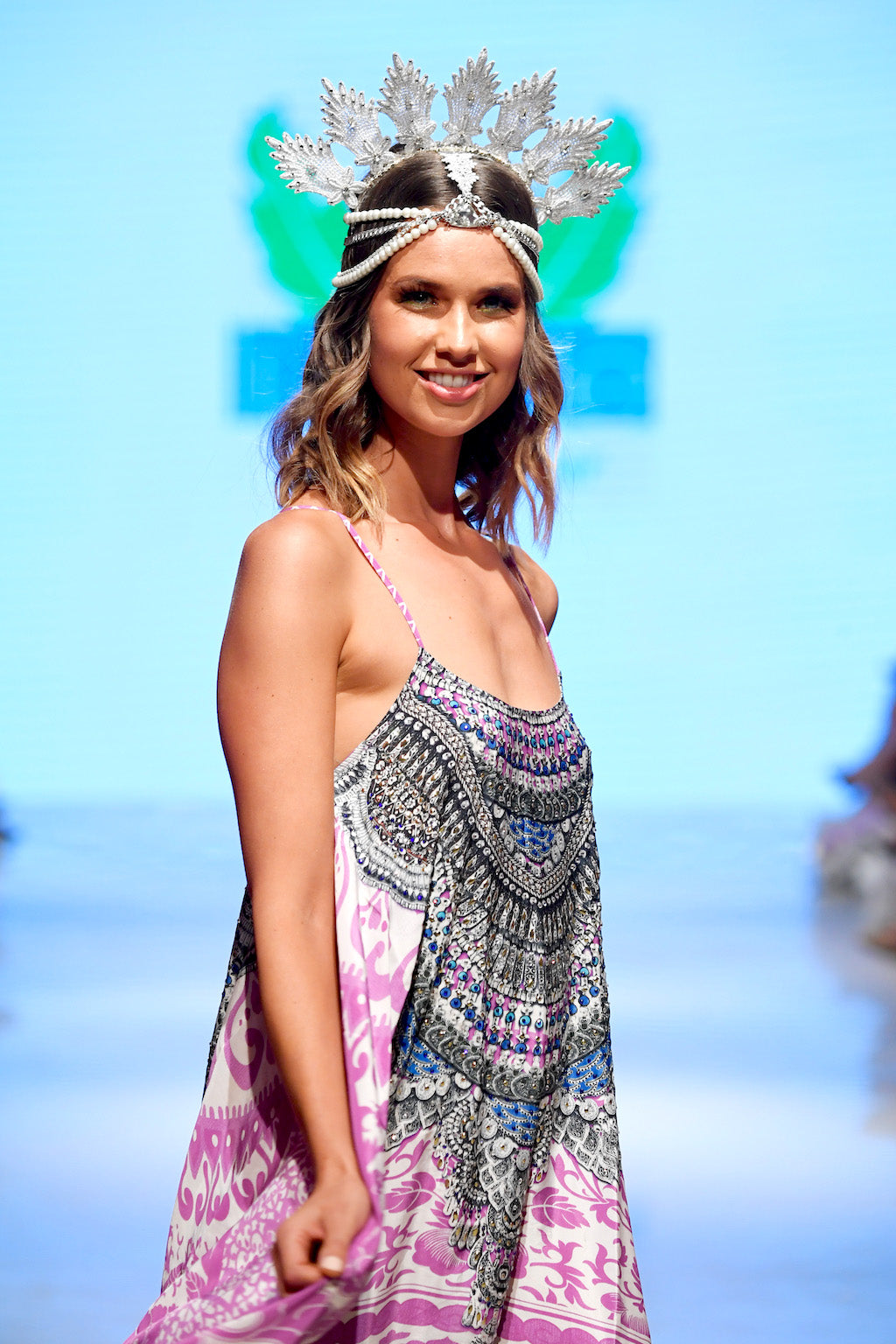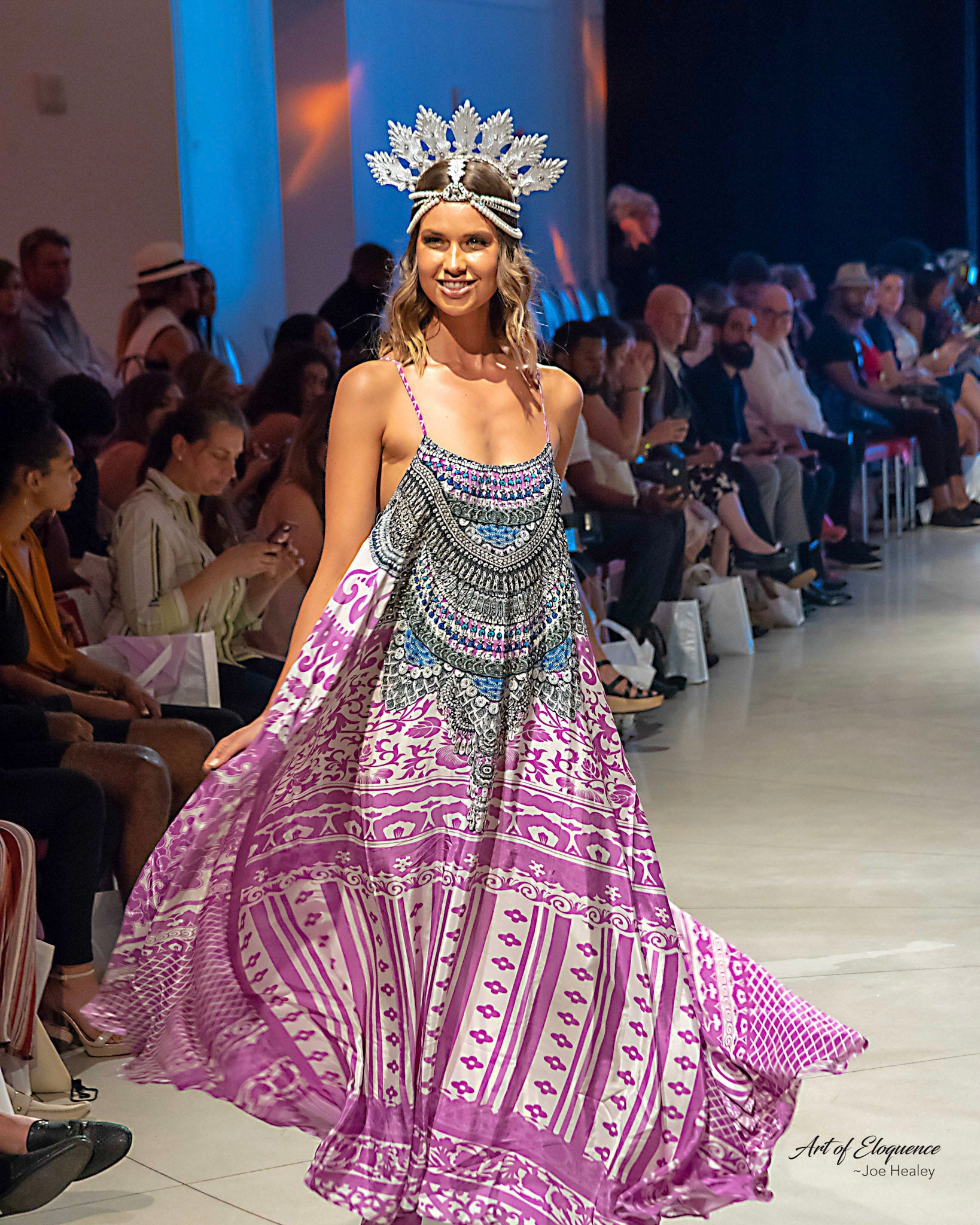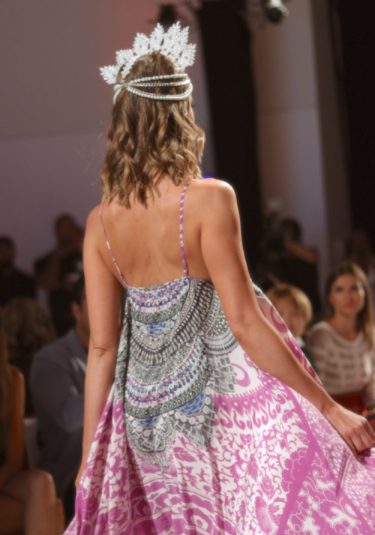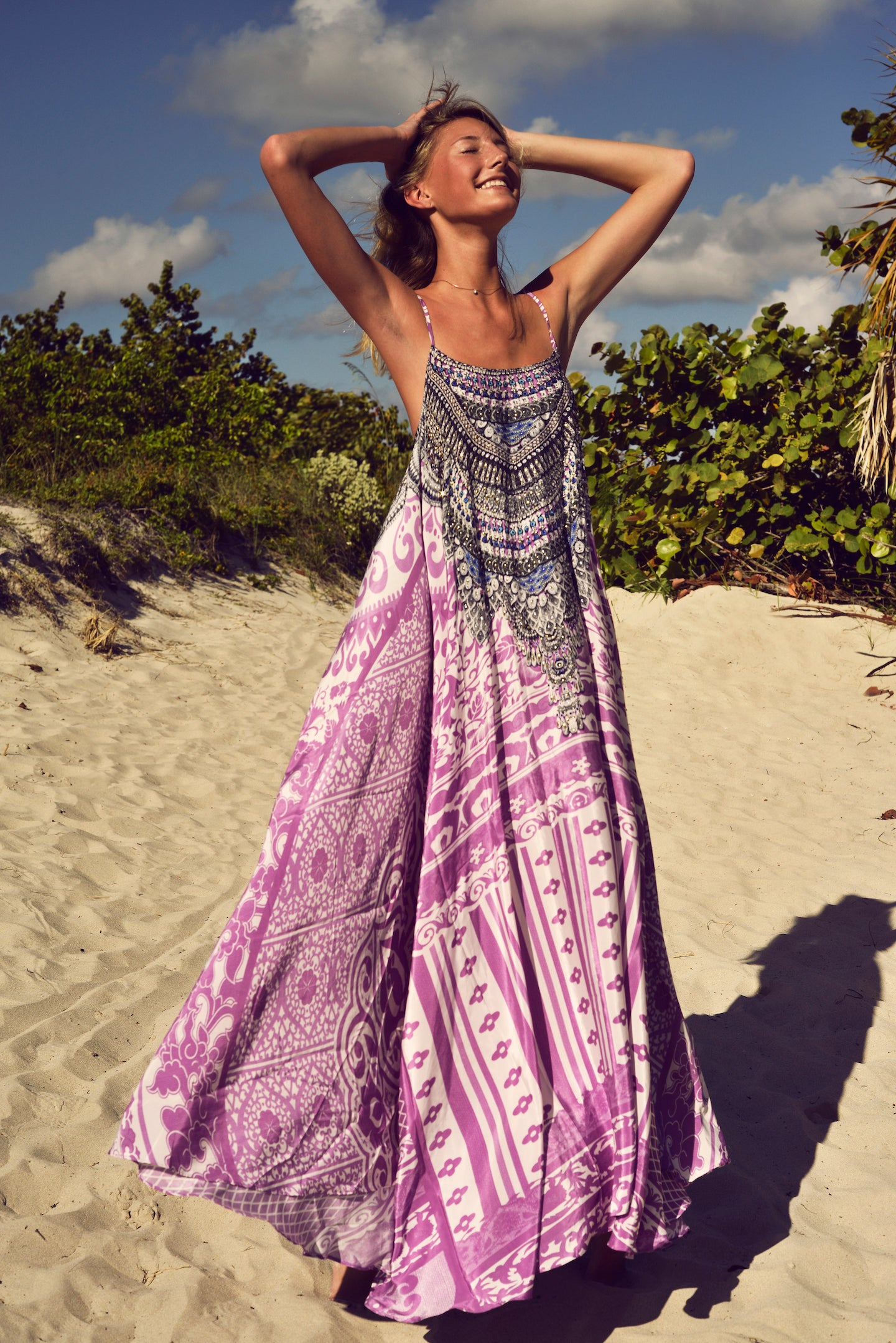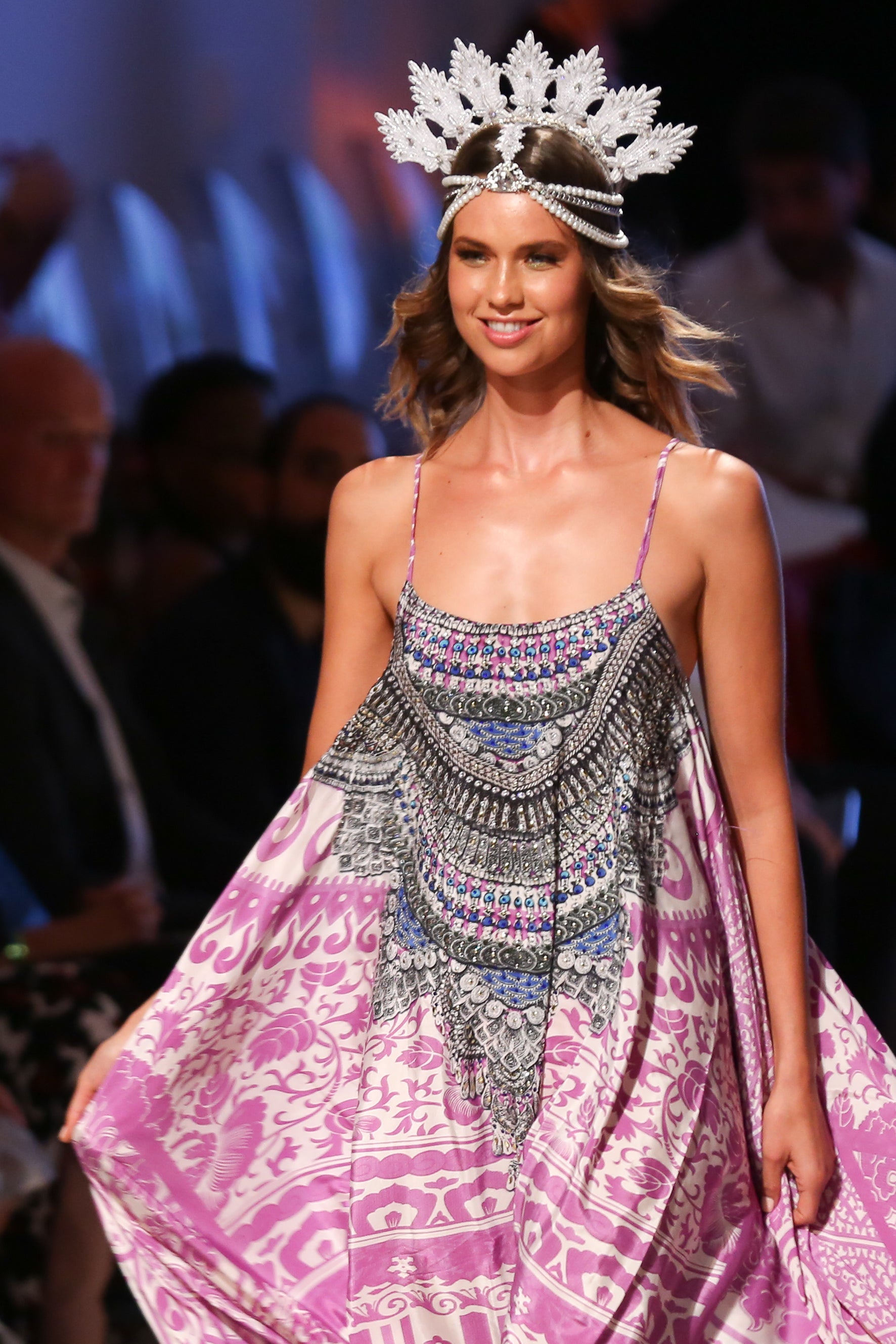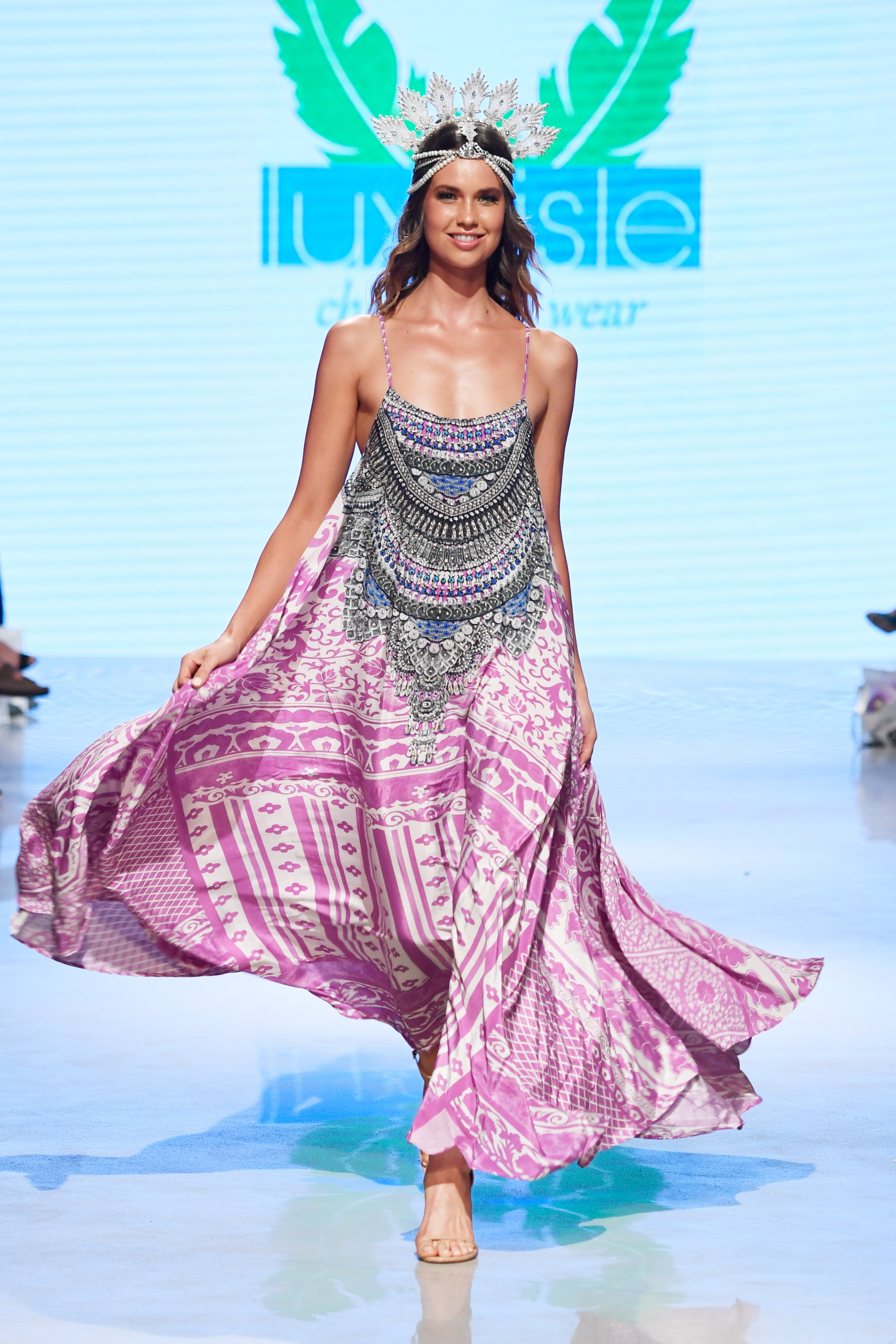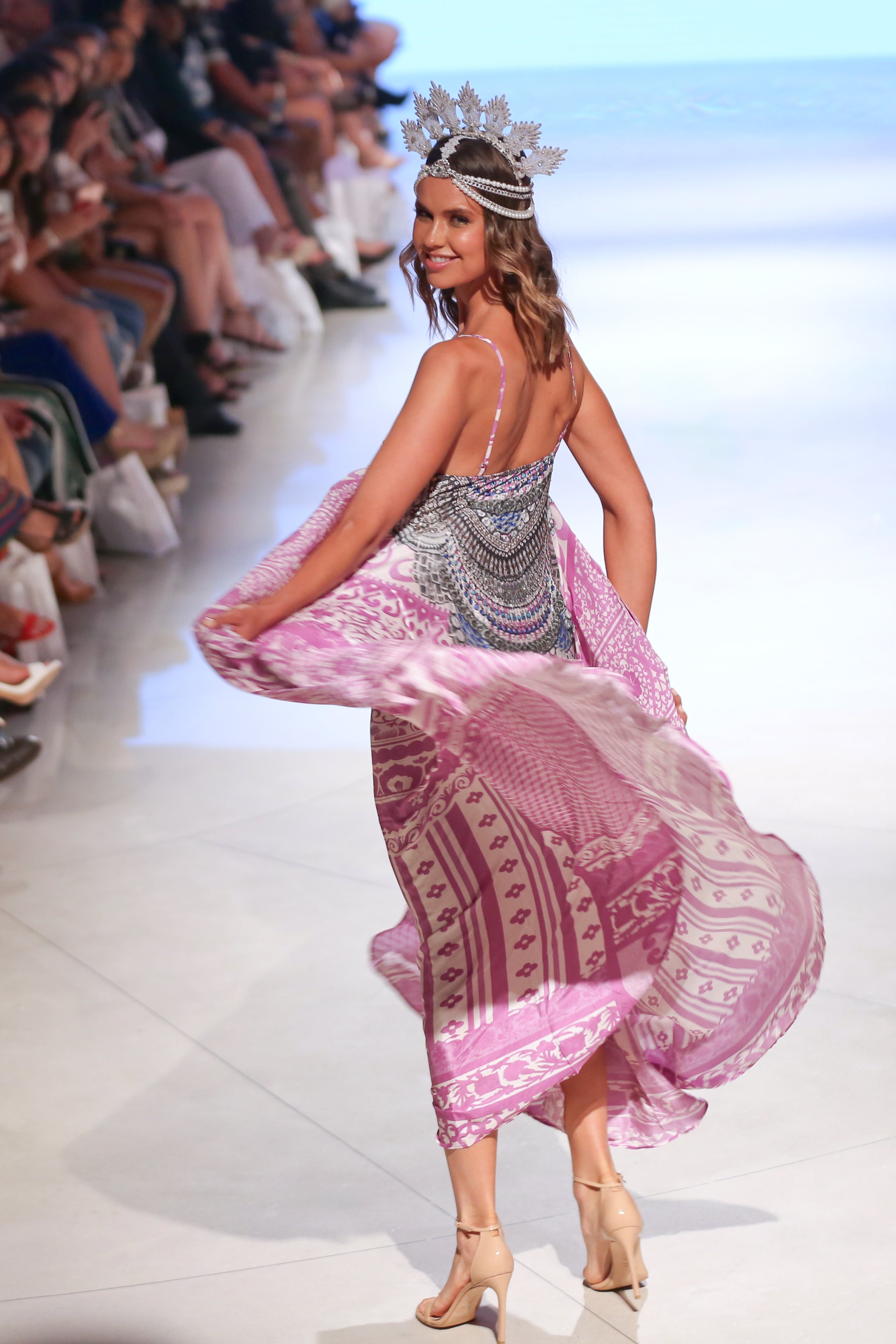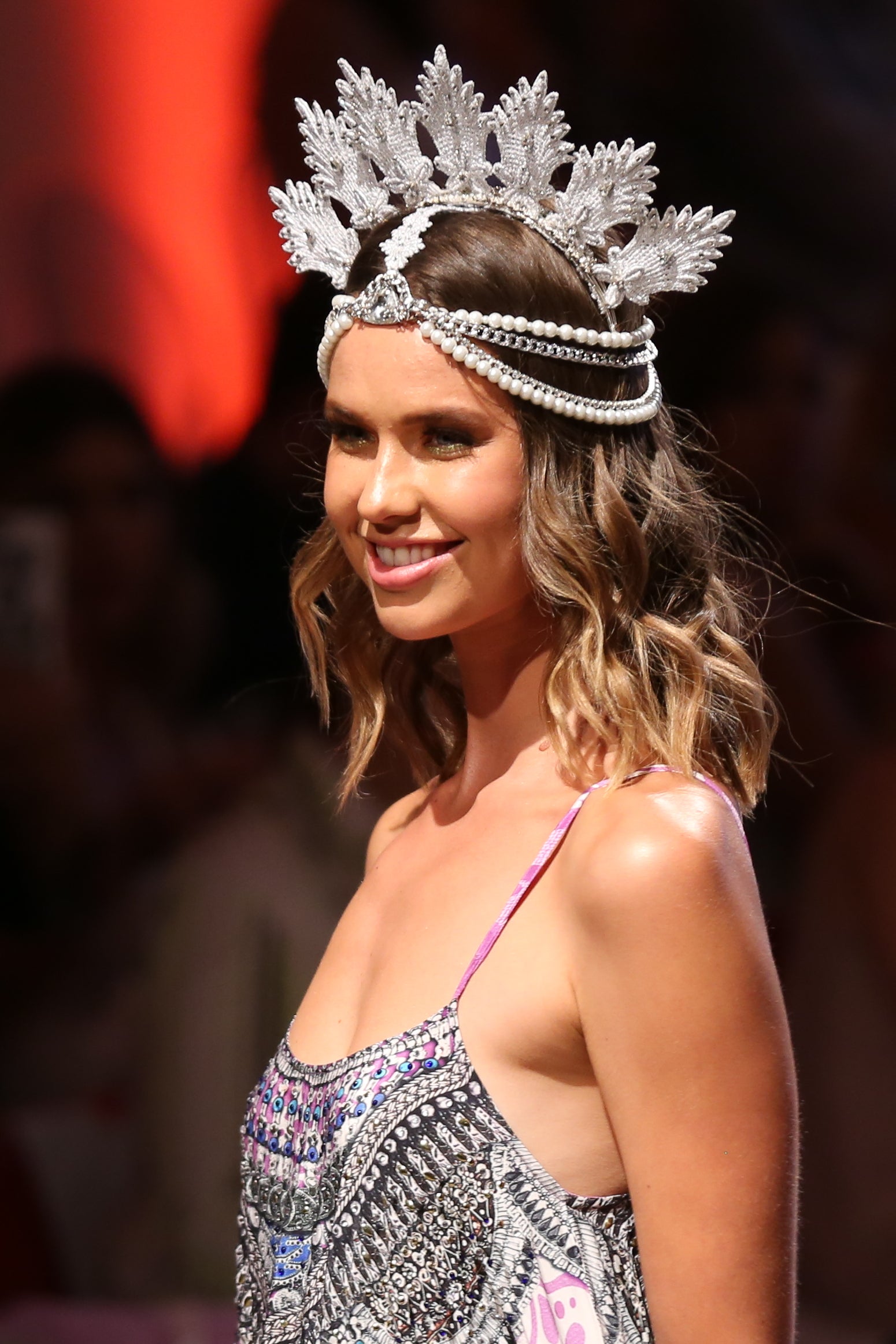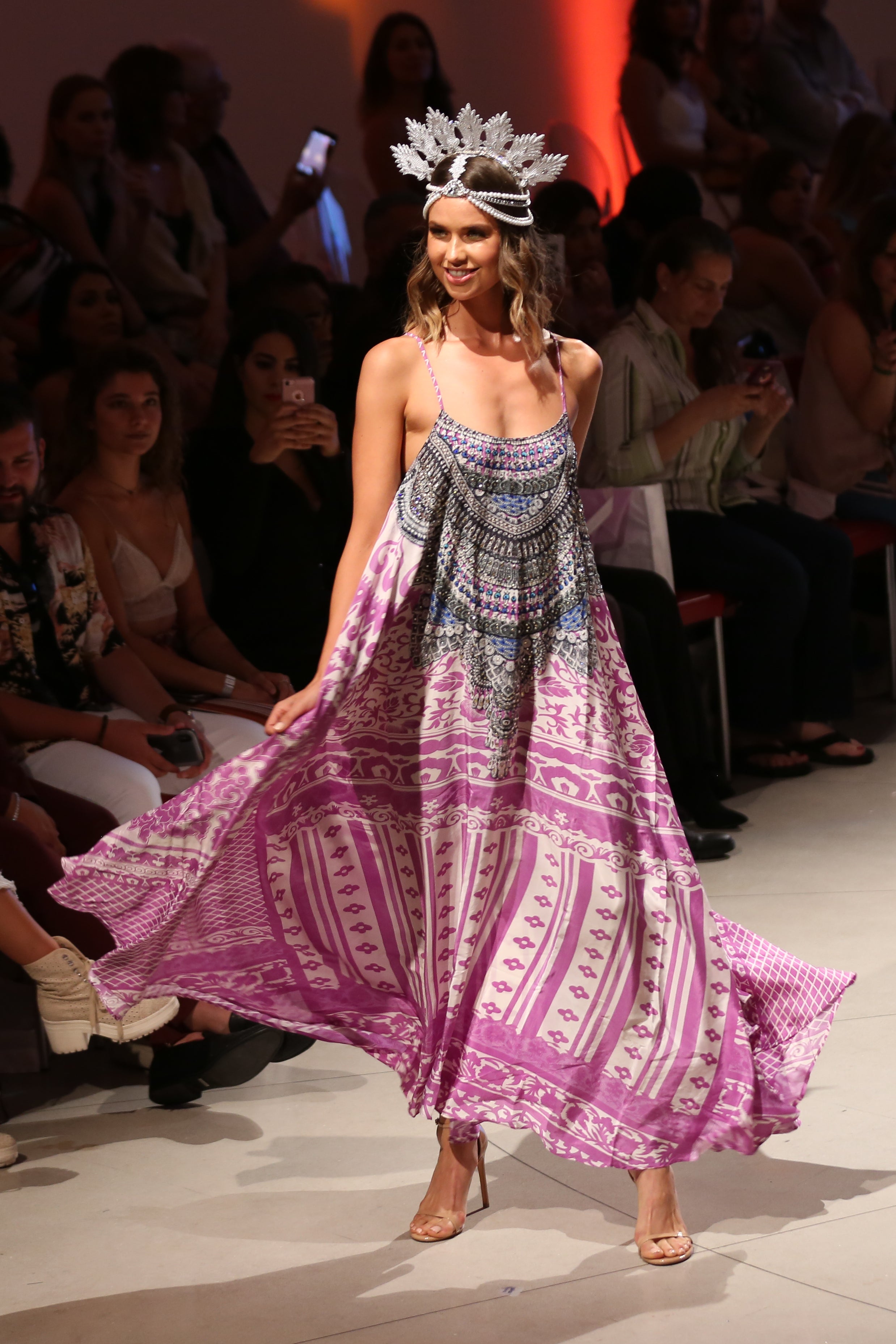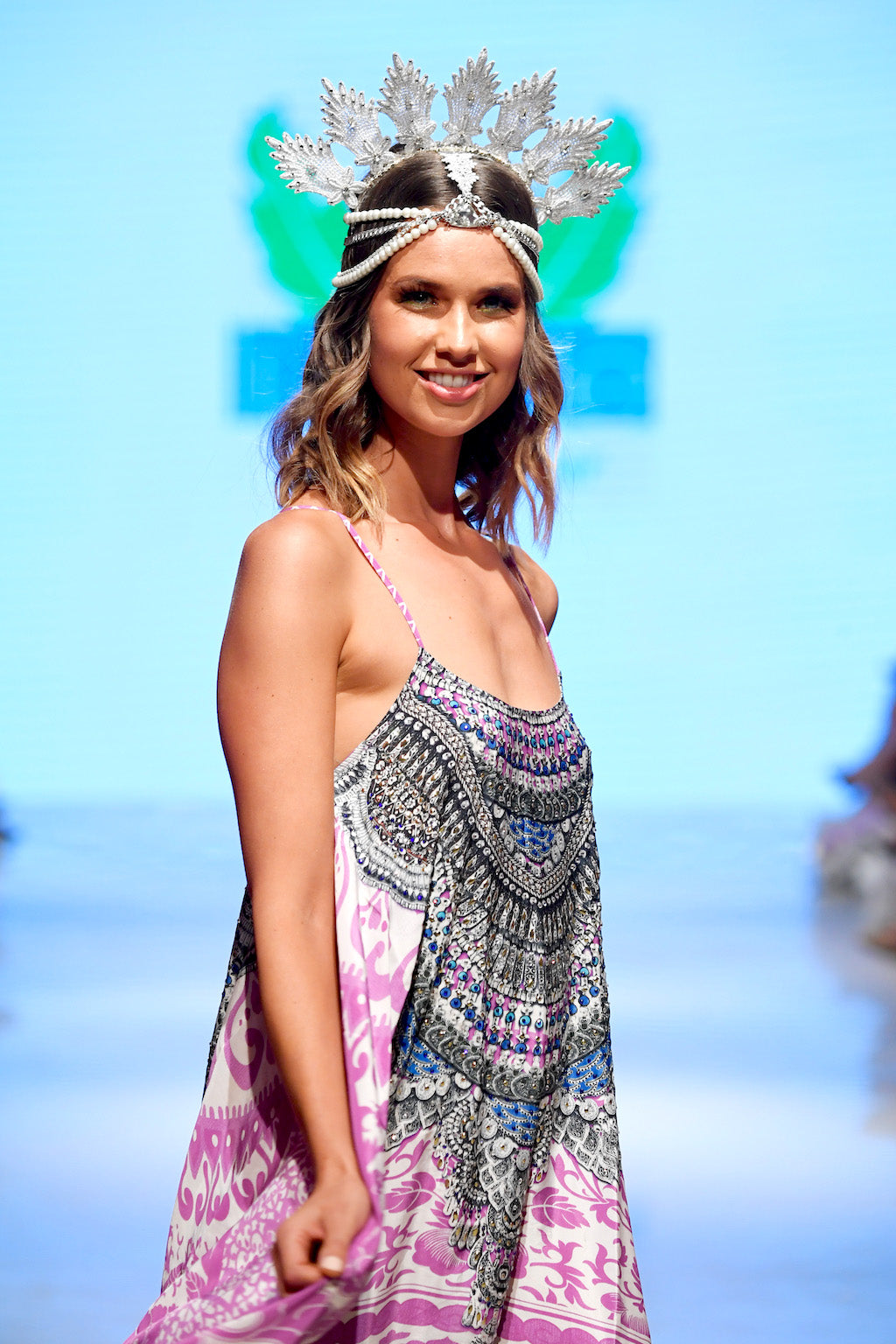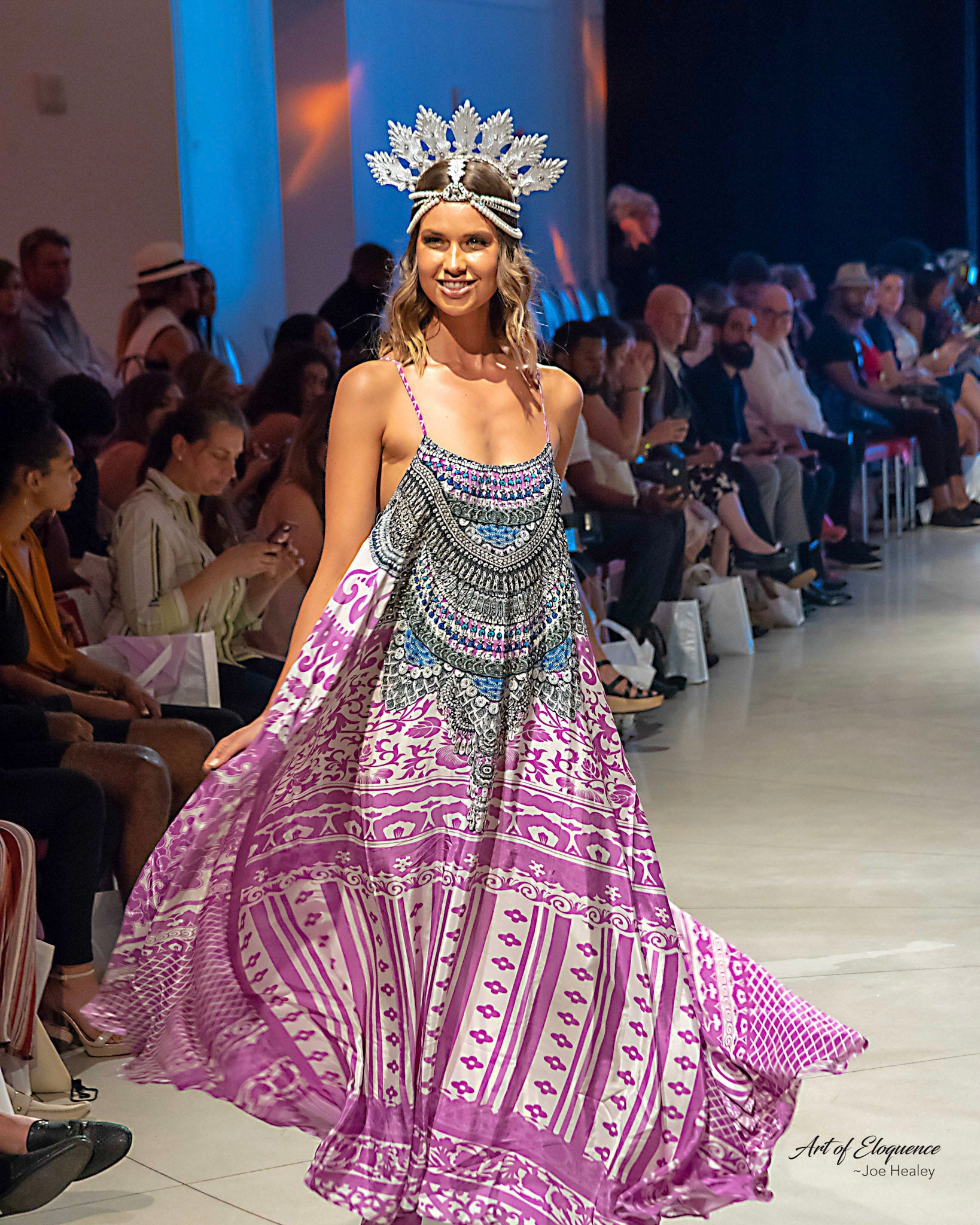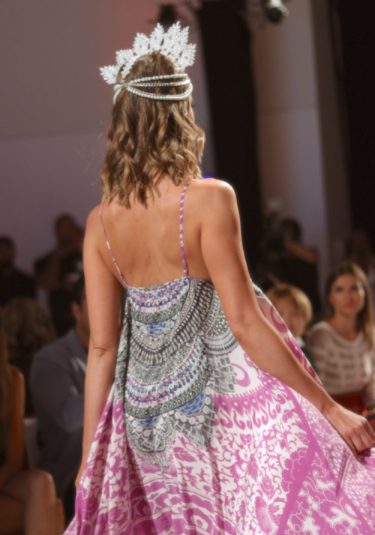 Lilac Lovers Goddess Gown
The dress you wear when you want to be queen for the day.  Silky, floaty maxi dress with pretty pinky purple and white print and mega crystal embellished front.  Sweeping A line shape makes quite the entrance (and exit). The absolute BEST feature has to be the POCKETS!  Fabric sash with embellishment detail included to use as a belt or hair/braid wrap.  Viscose Crepe One size fits up to 10/12.  Model is size 0" long, 40" around at bust. Dry Clean Only.  
Limited production - only a few pieces available so don't delay if you missed it before!
Arriving mid-September 21