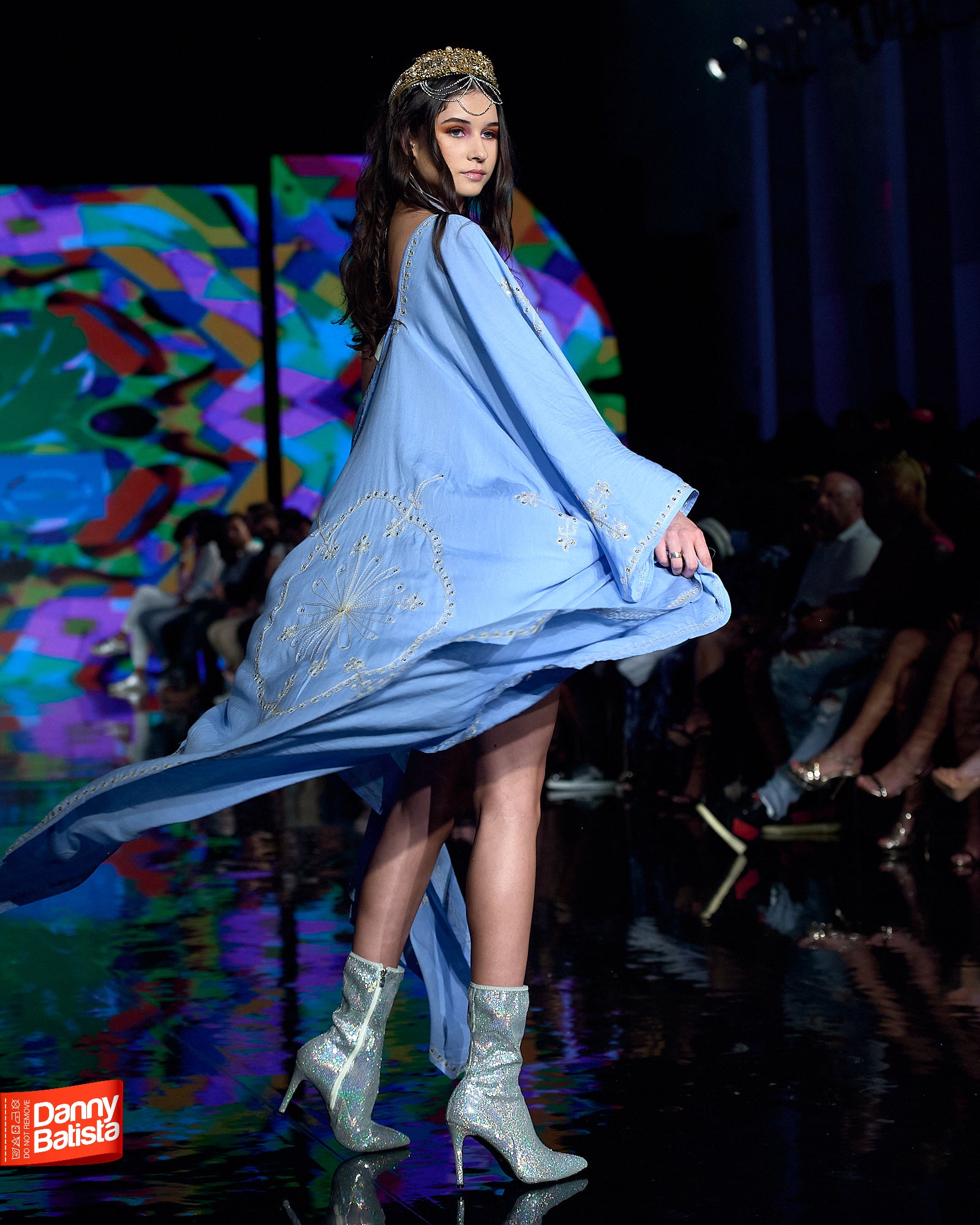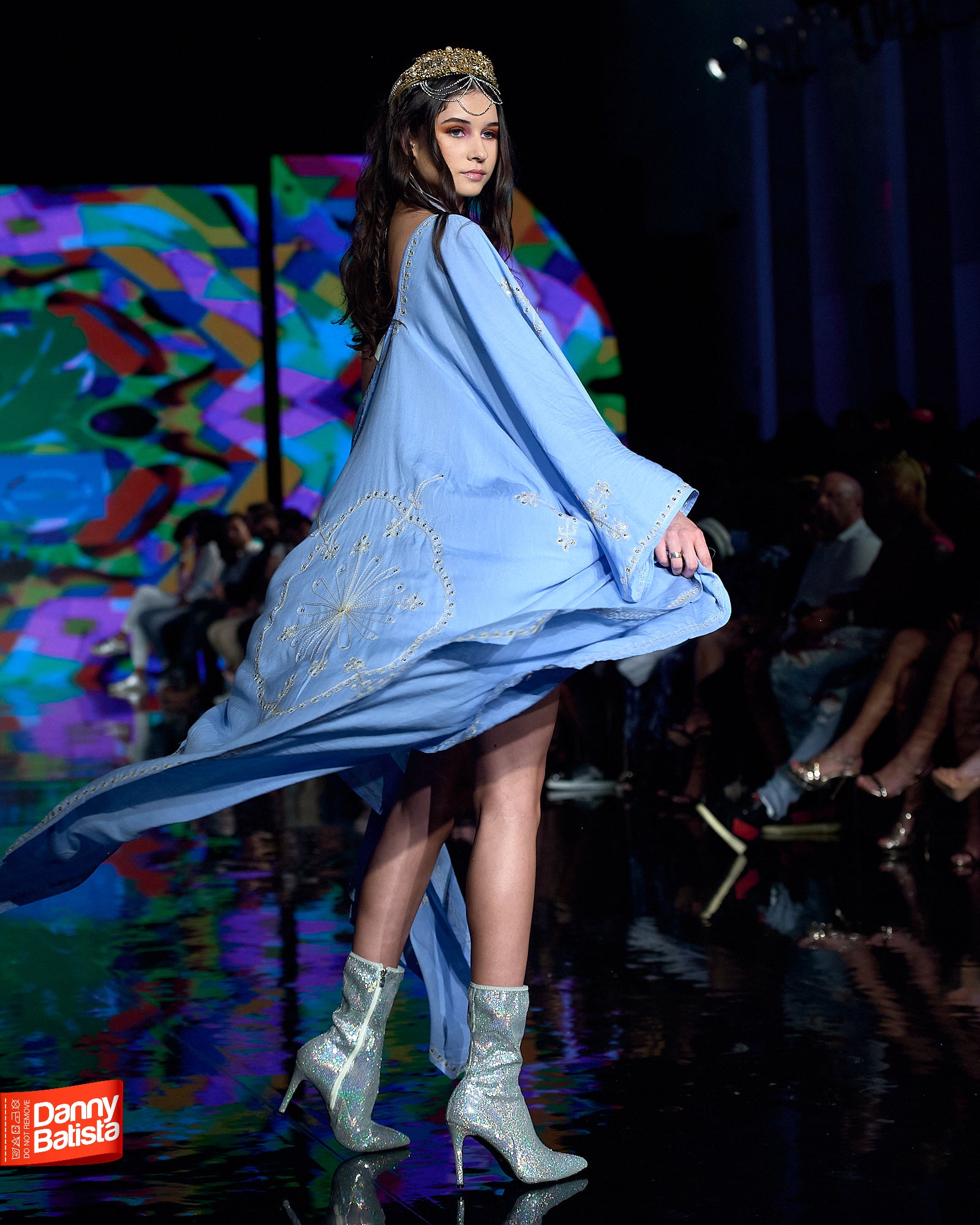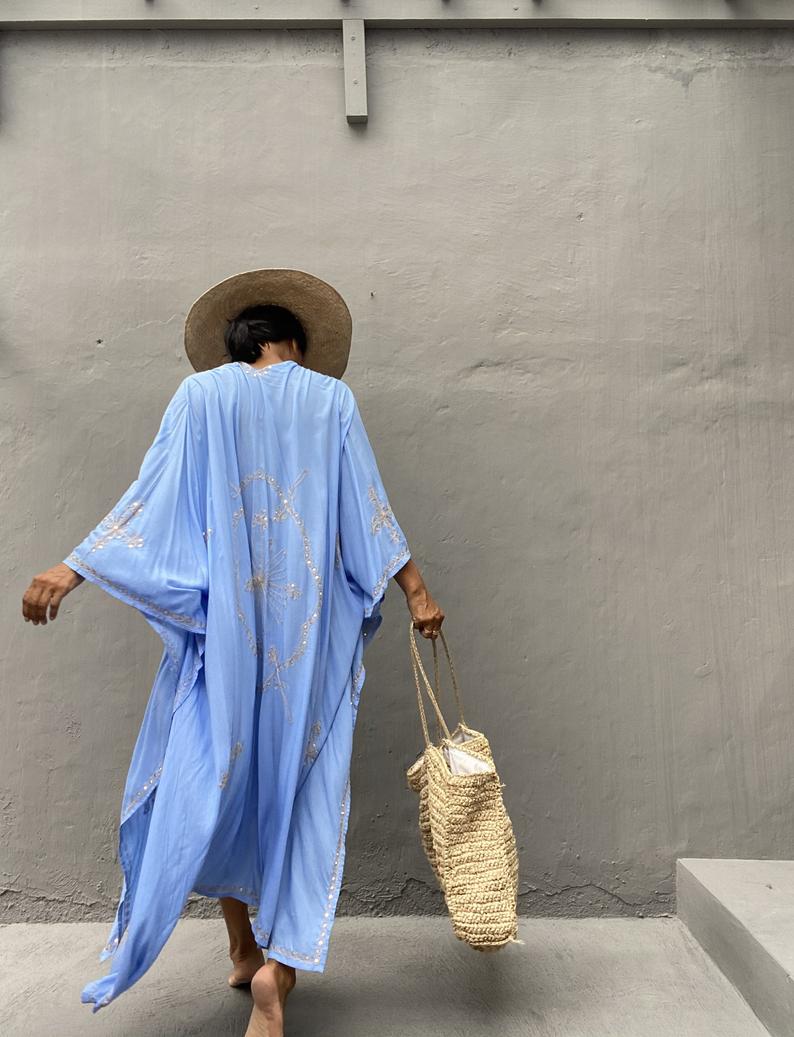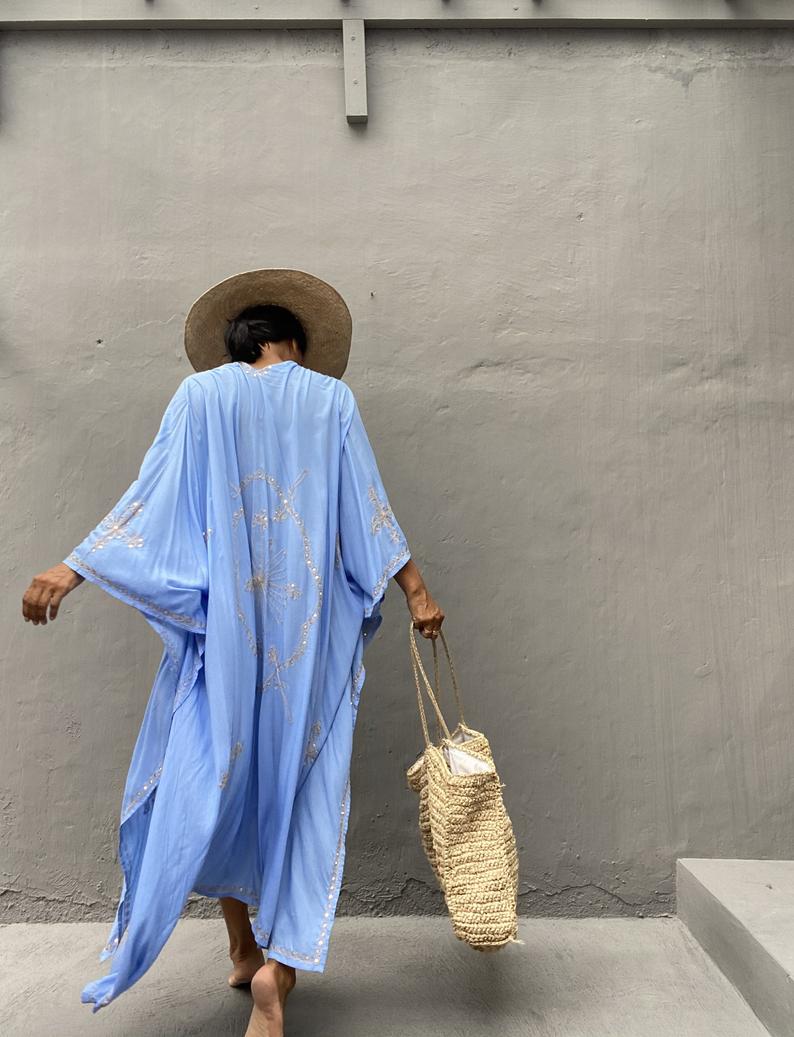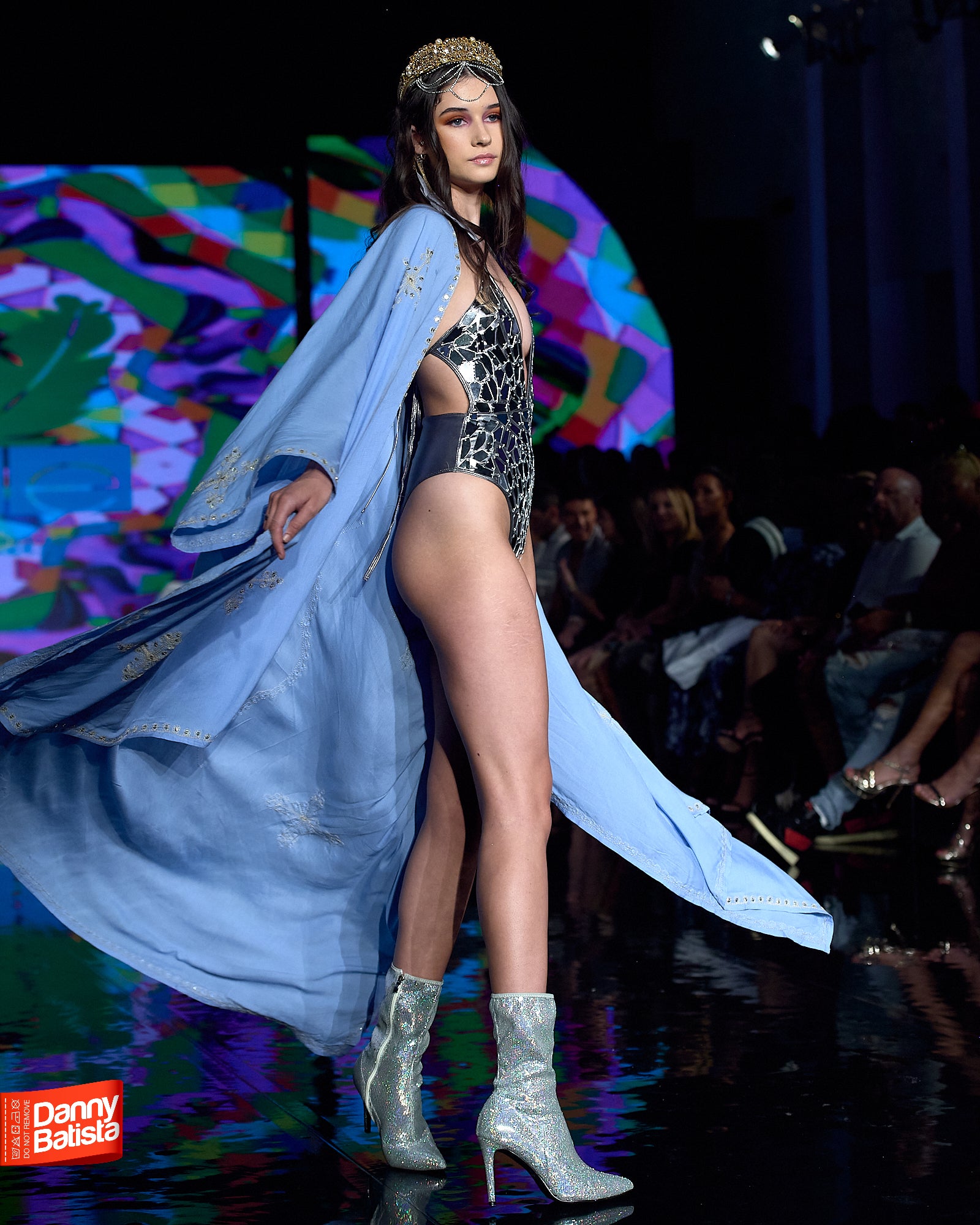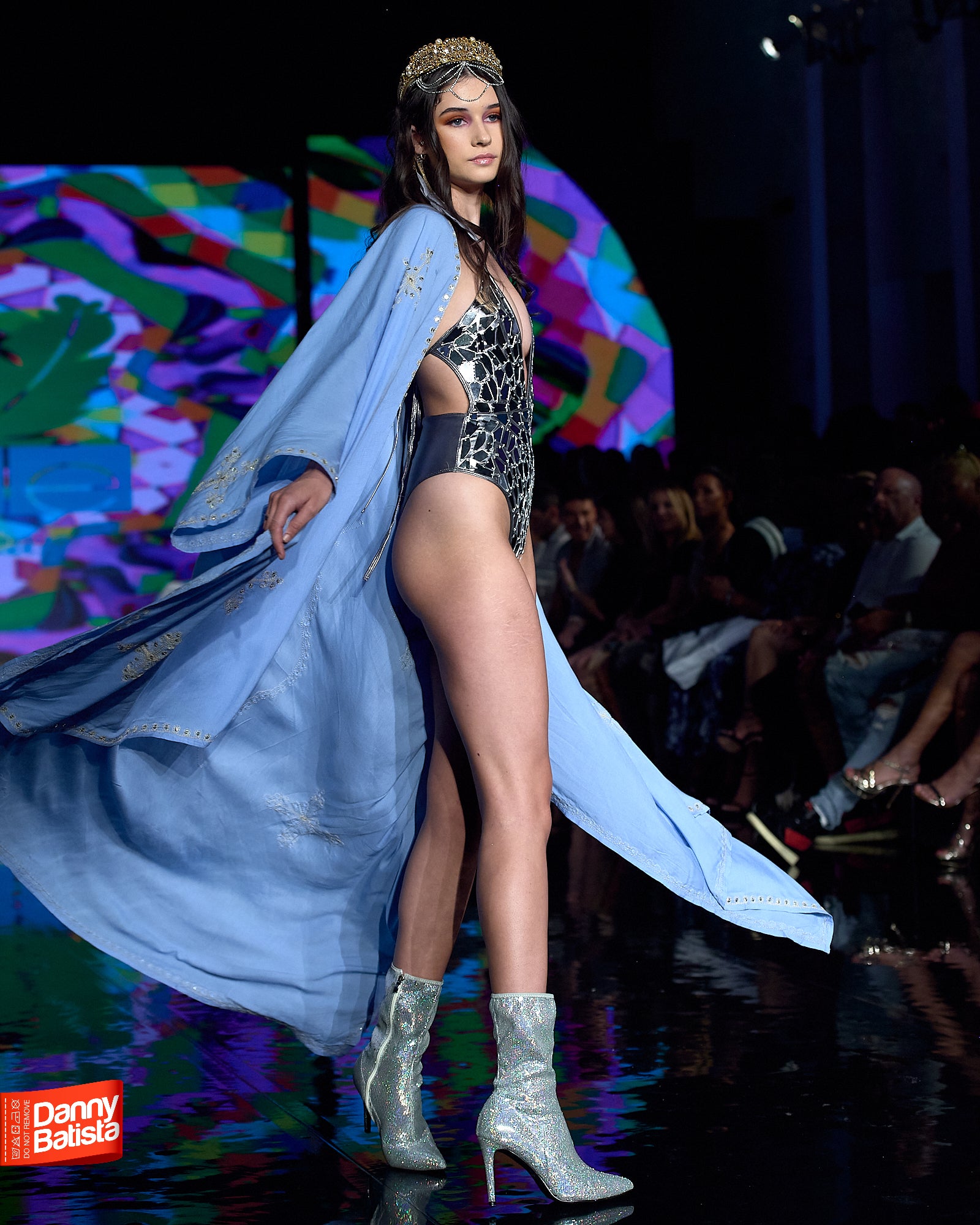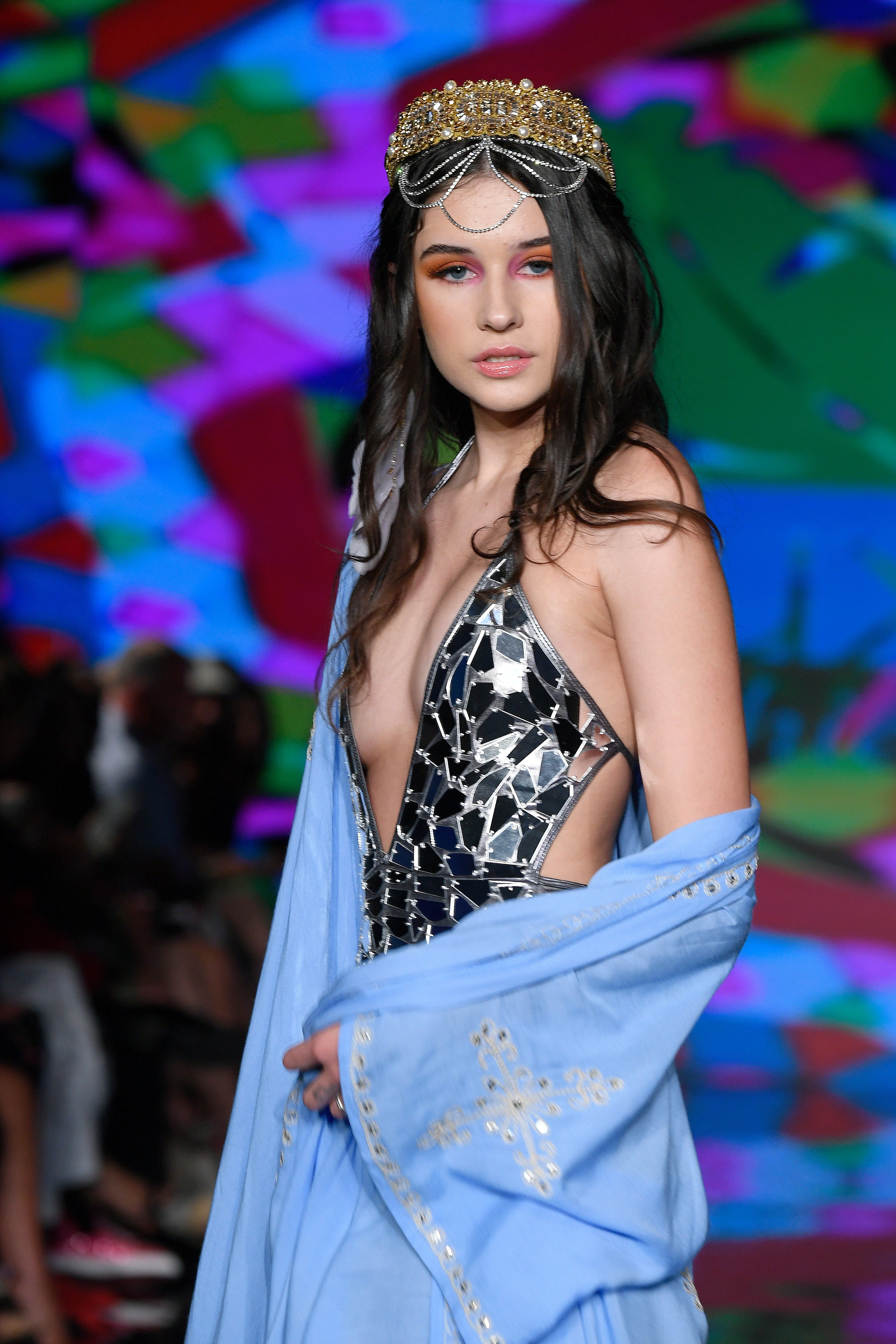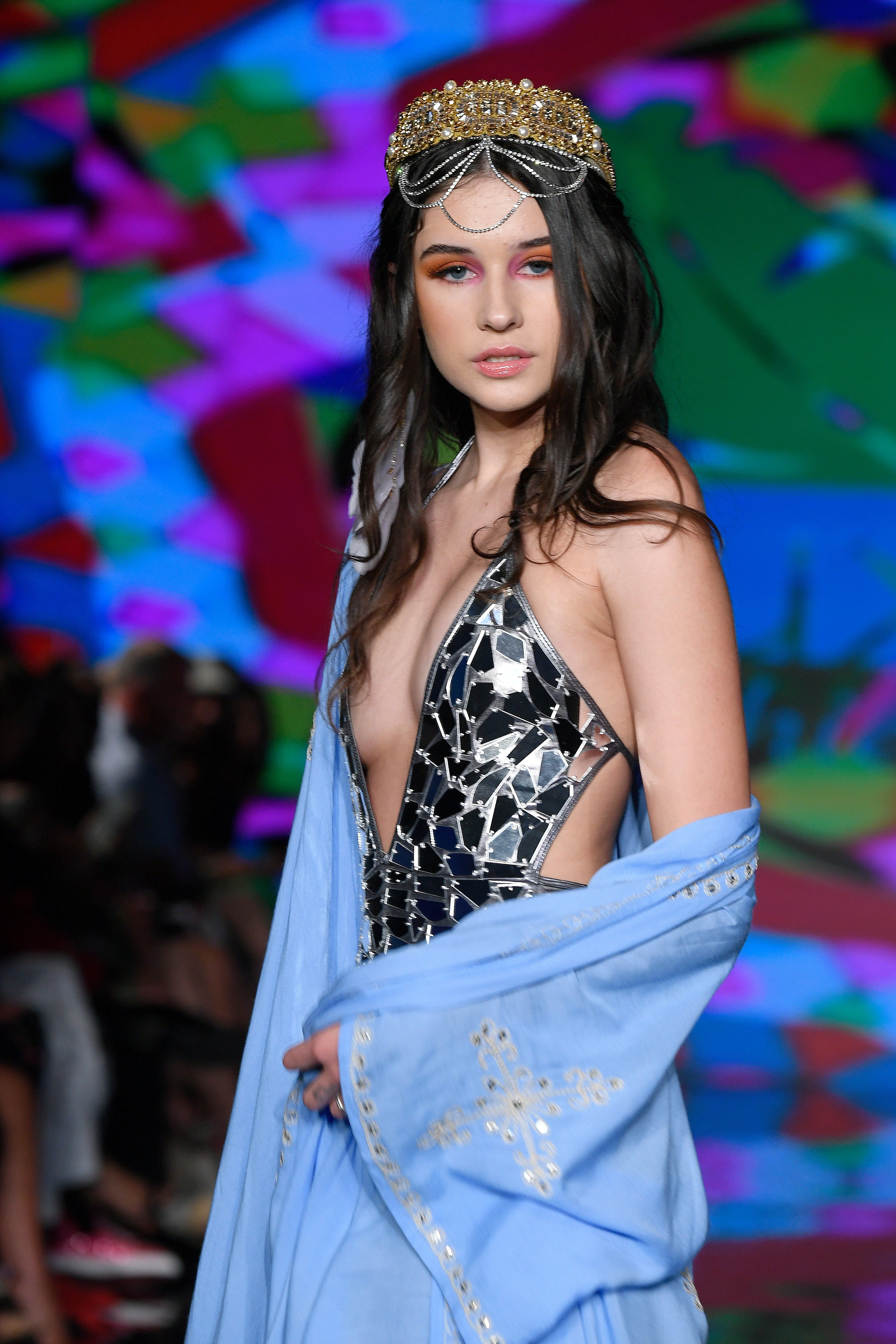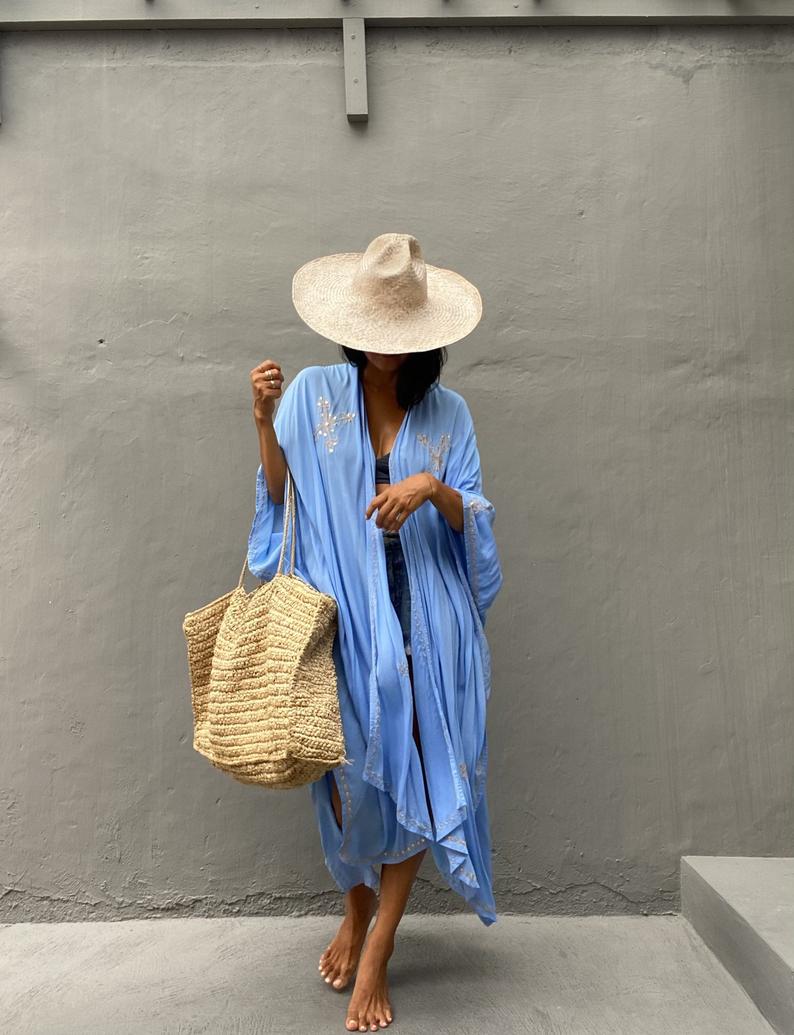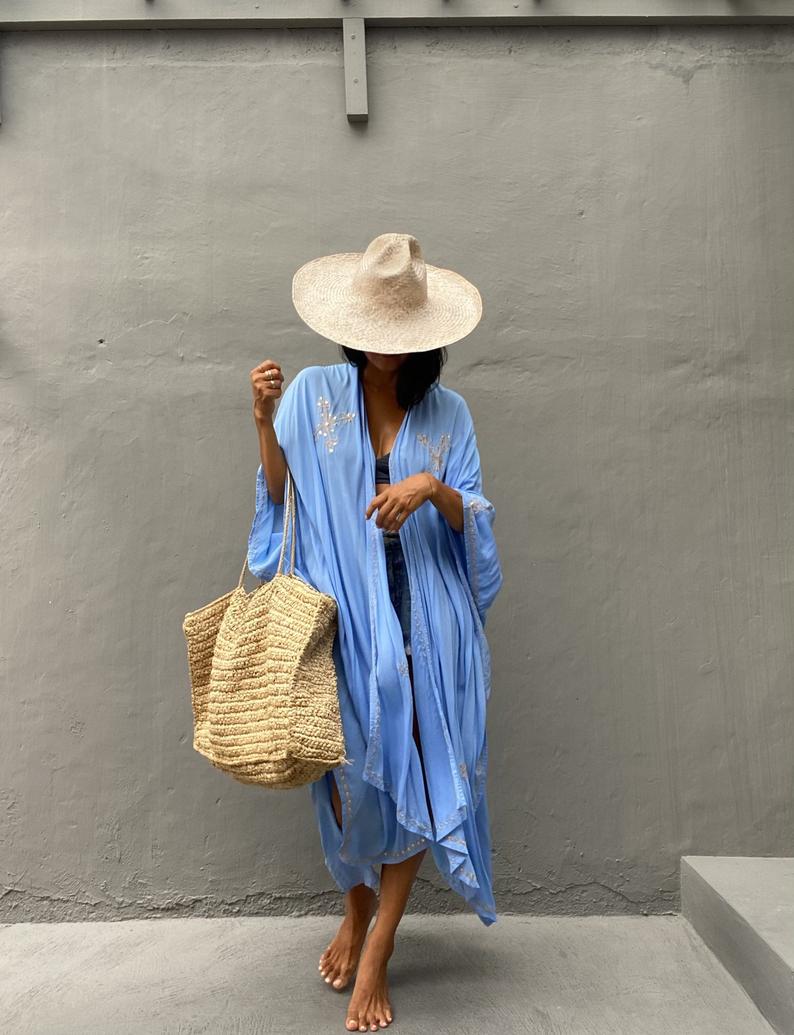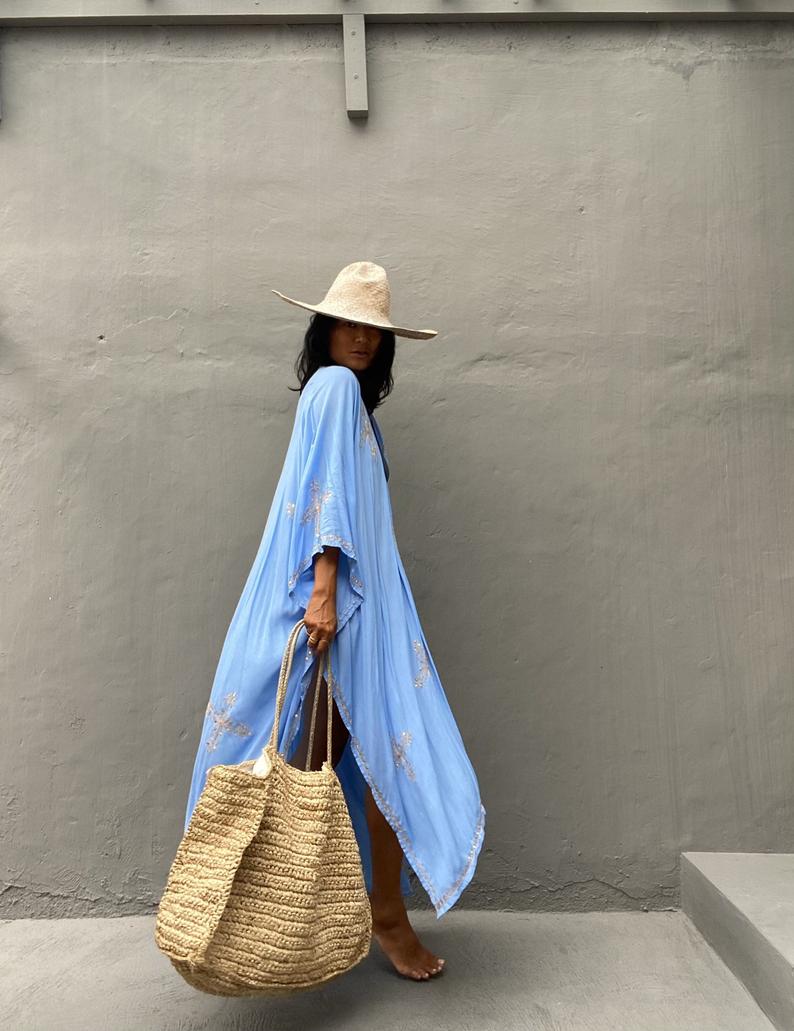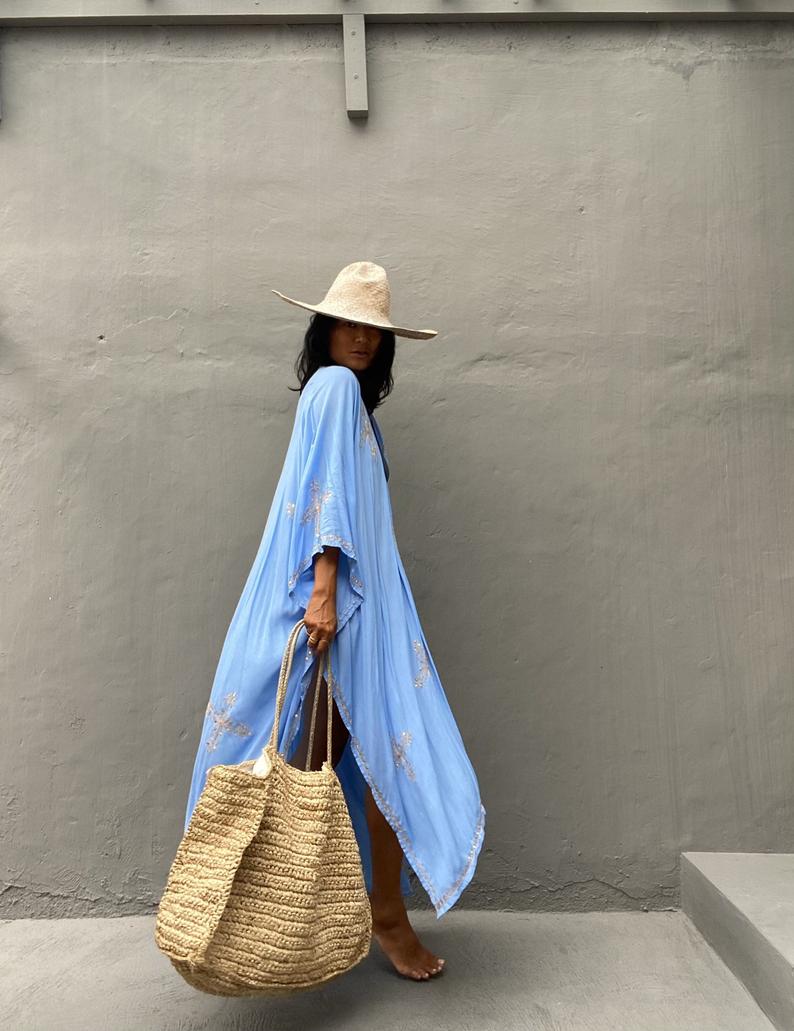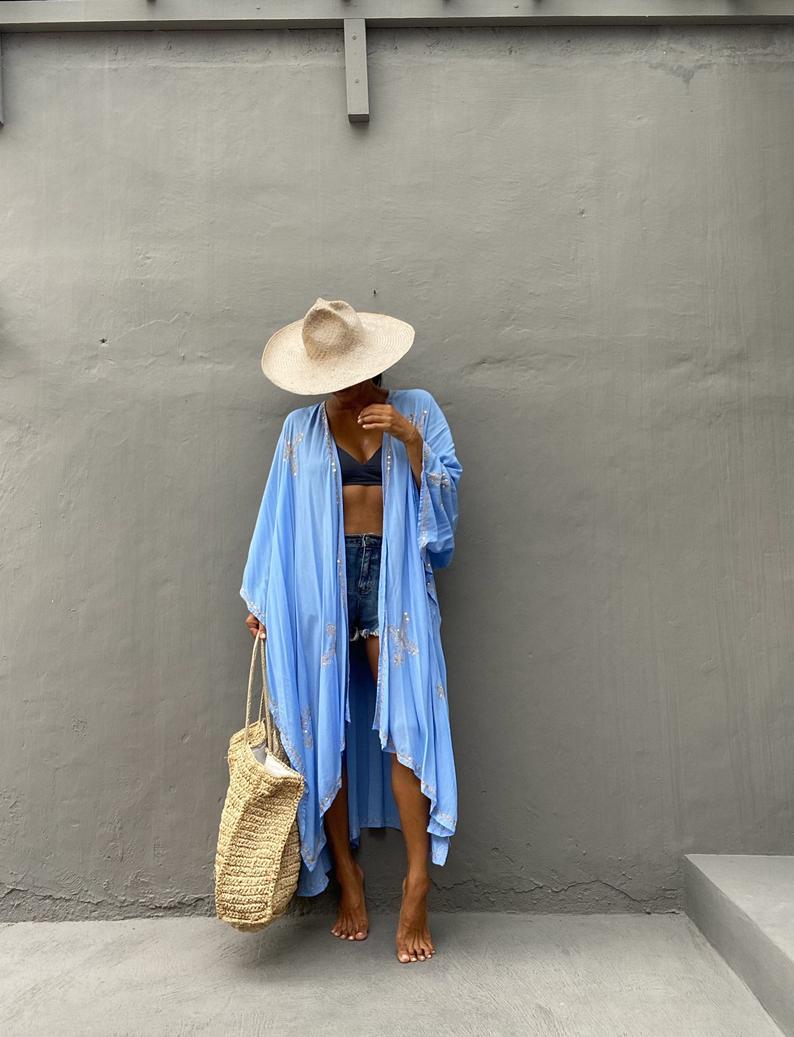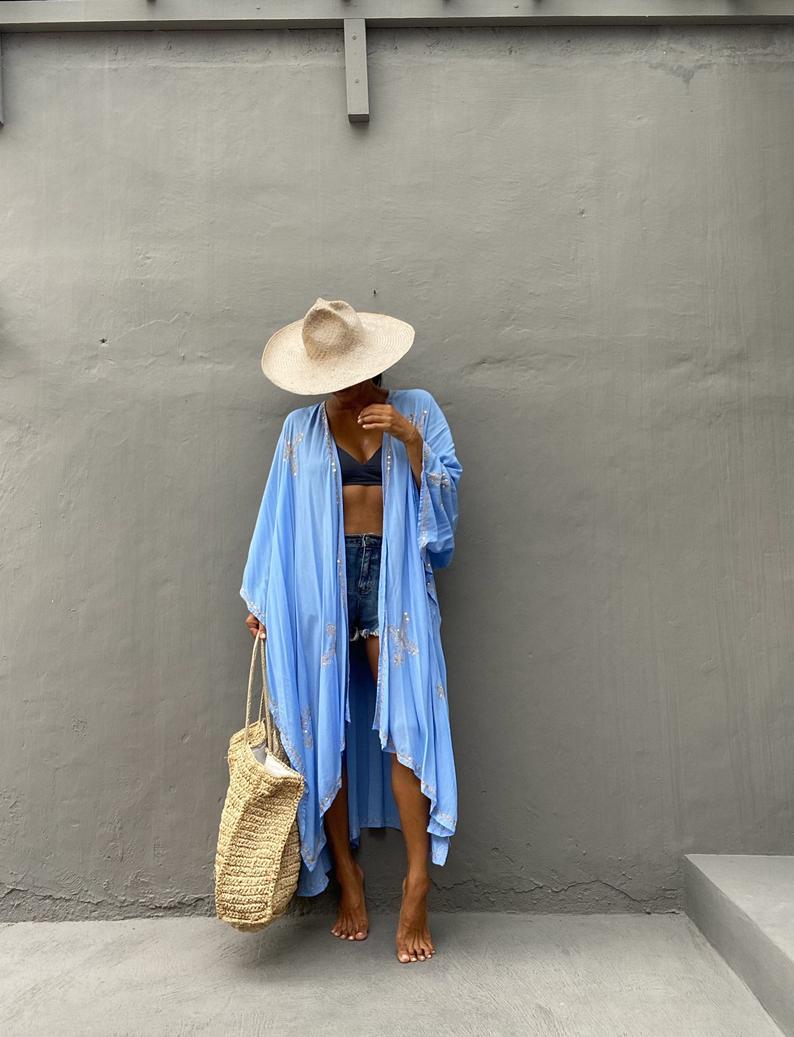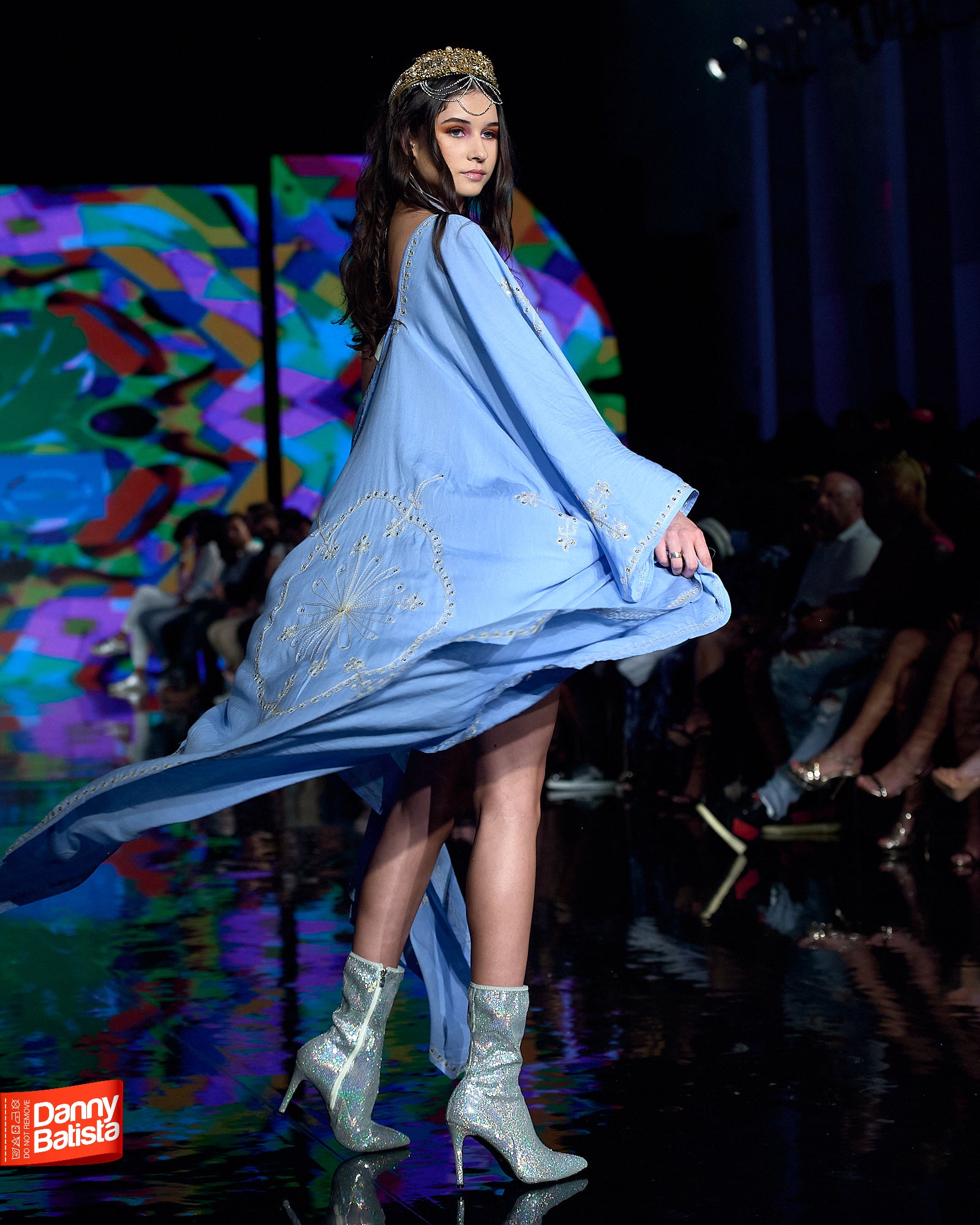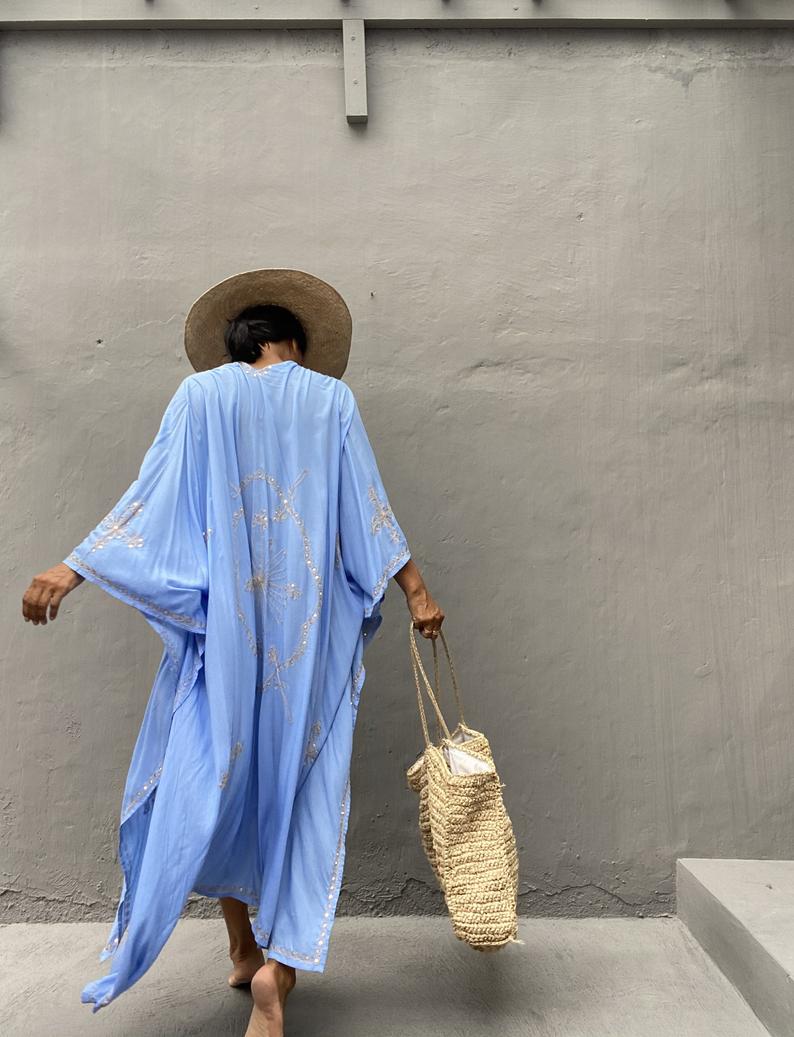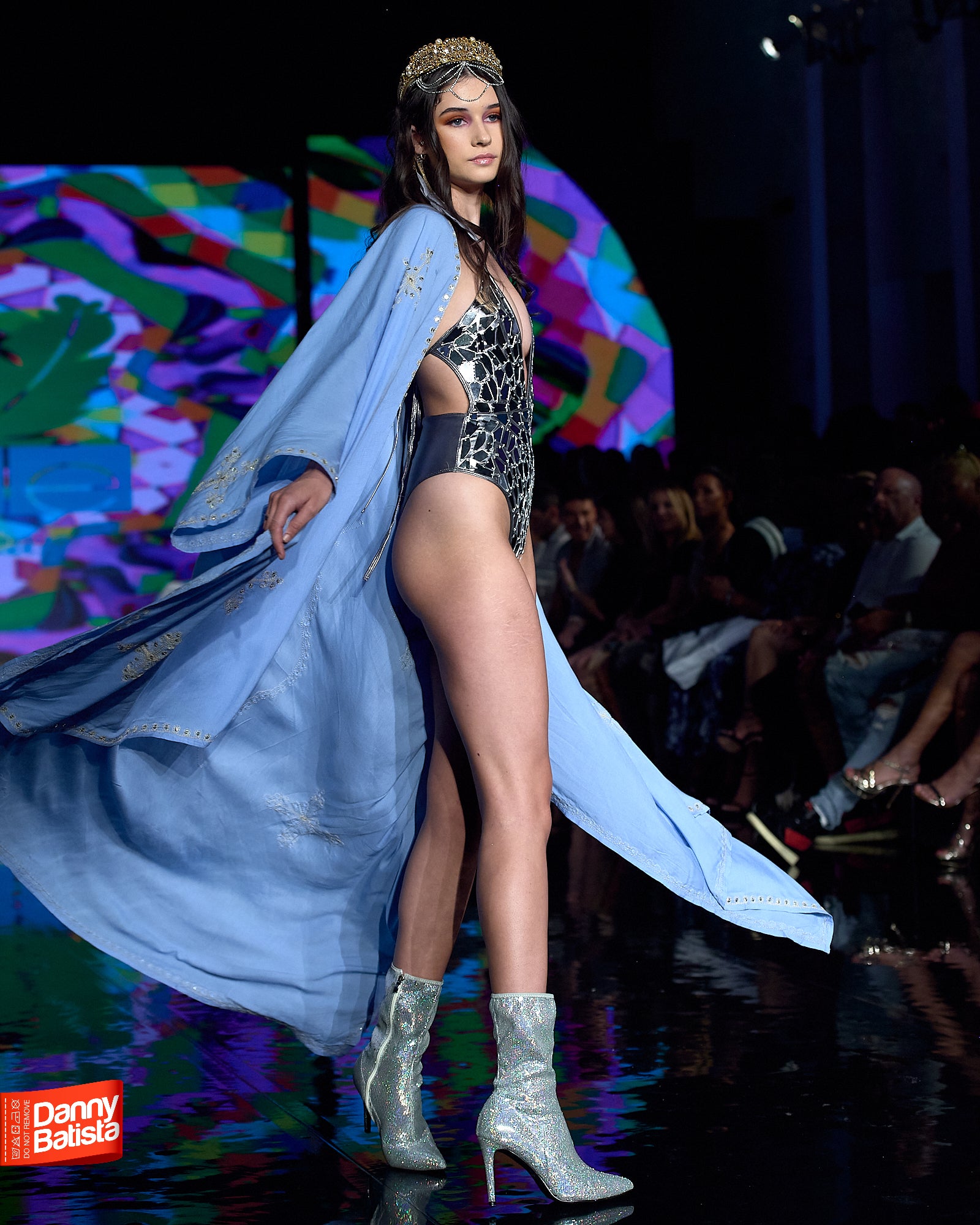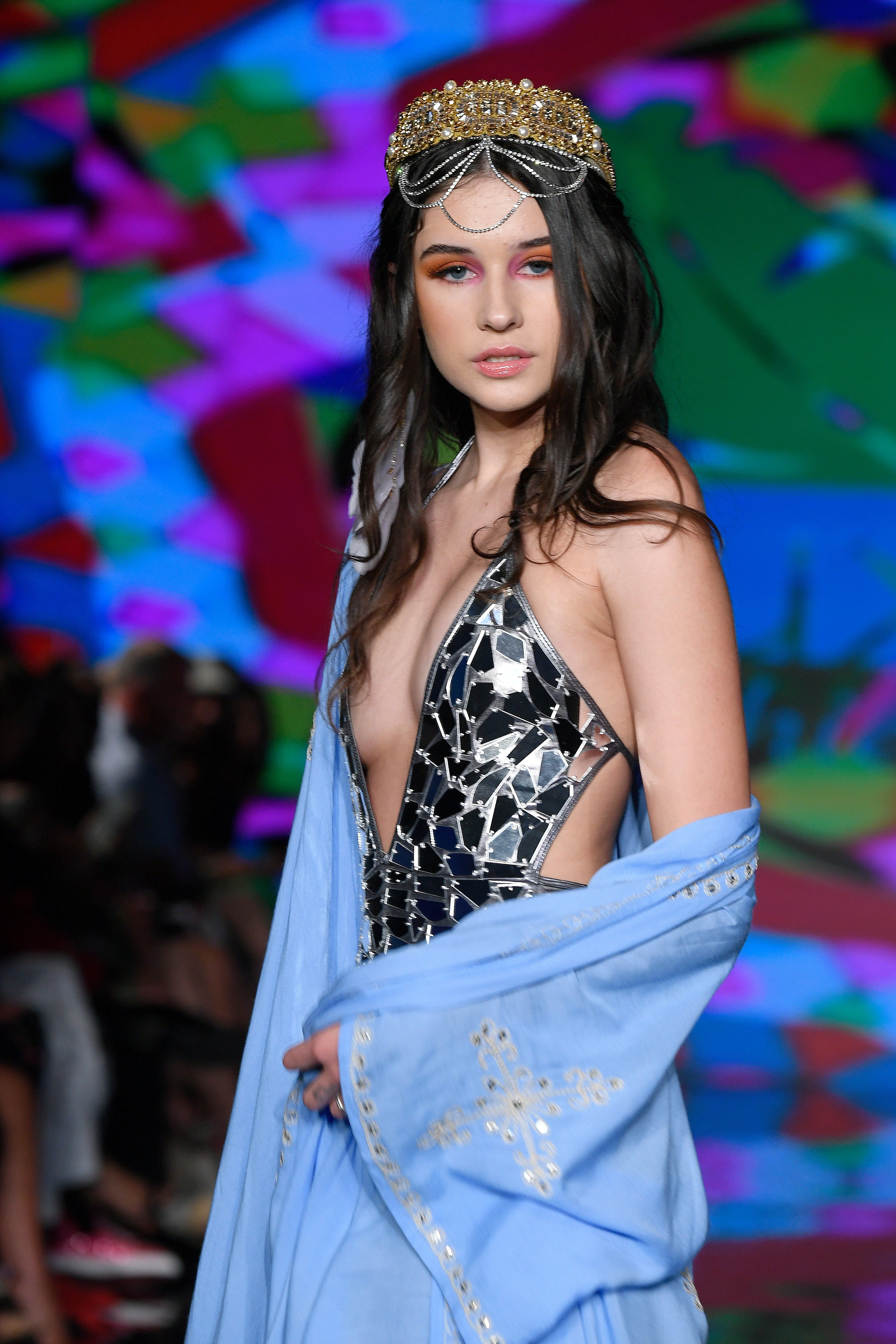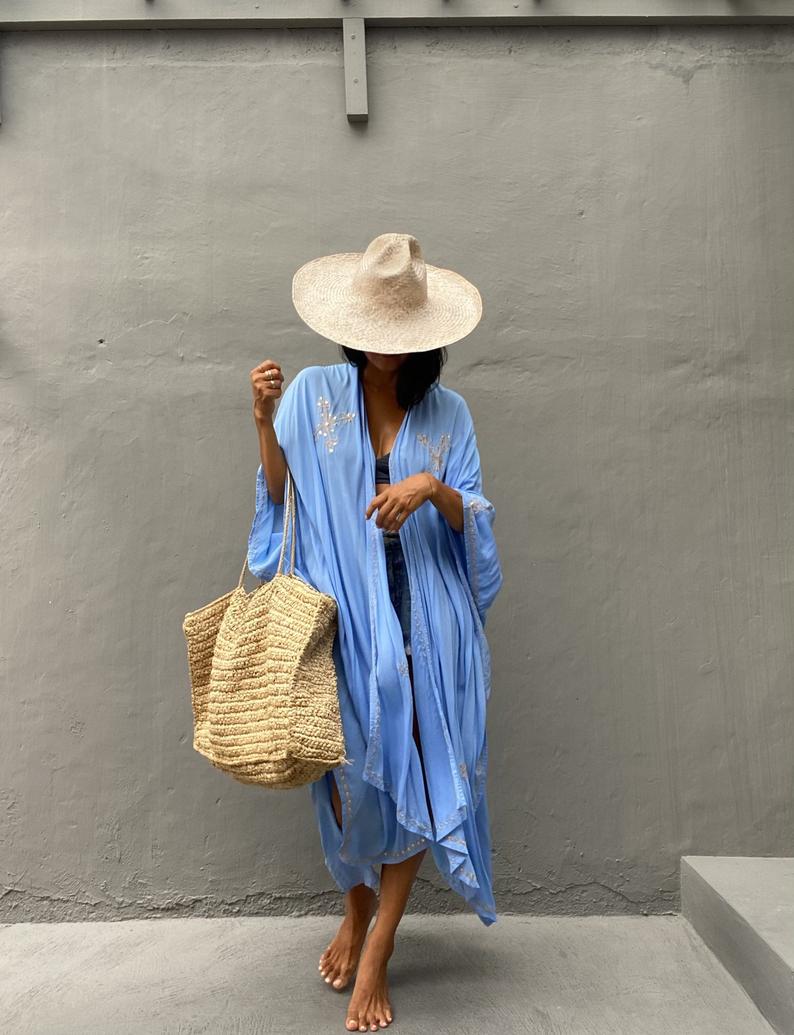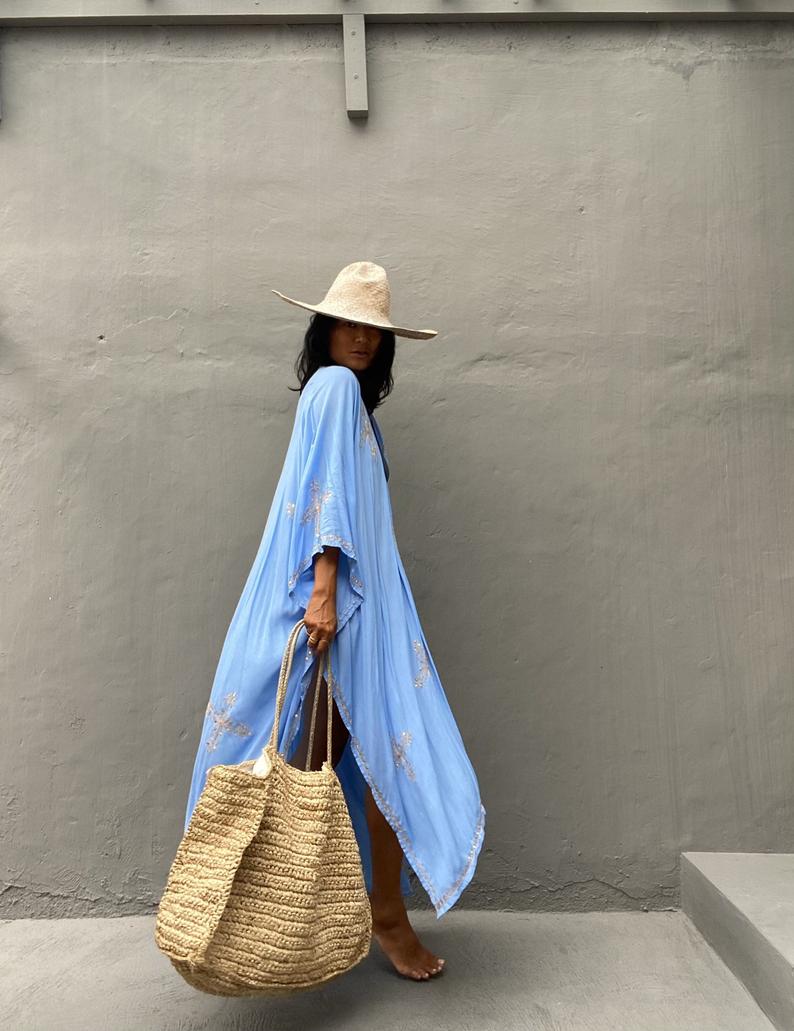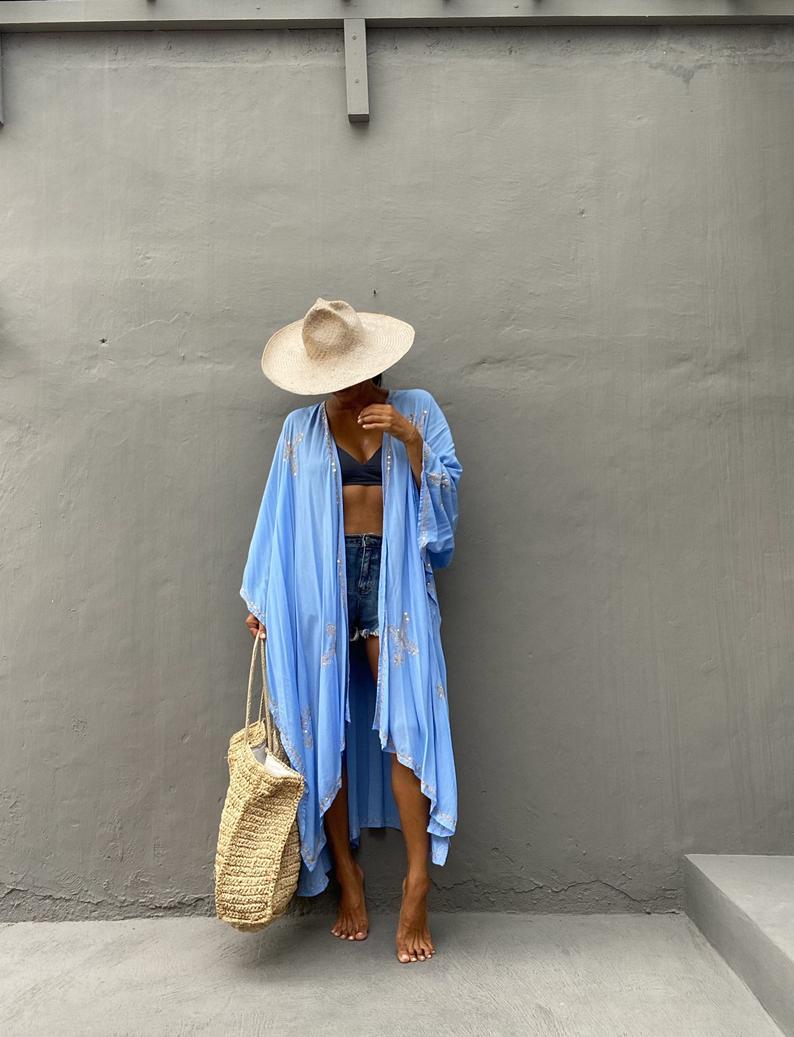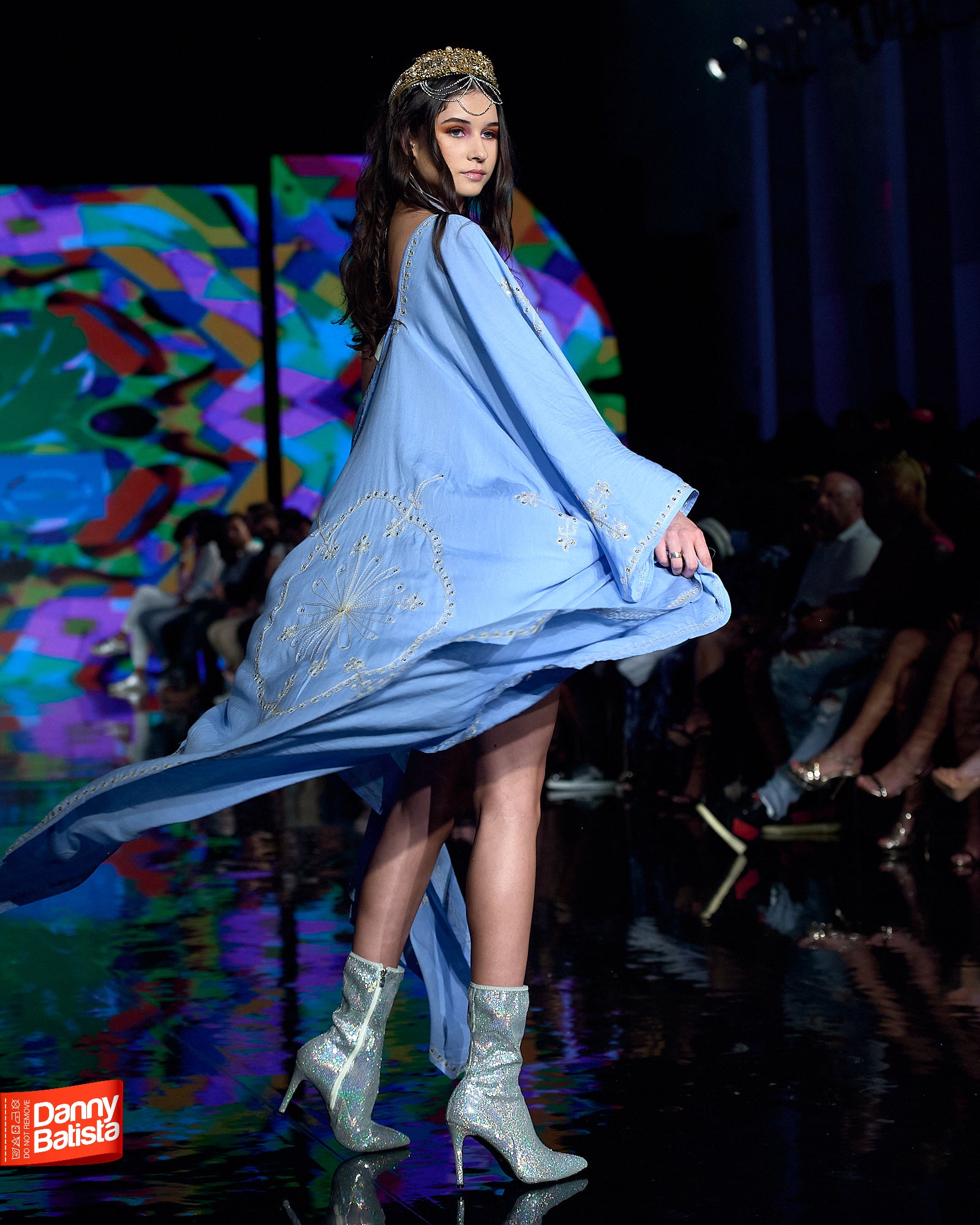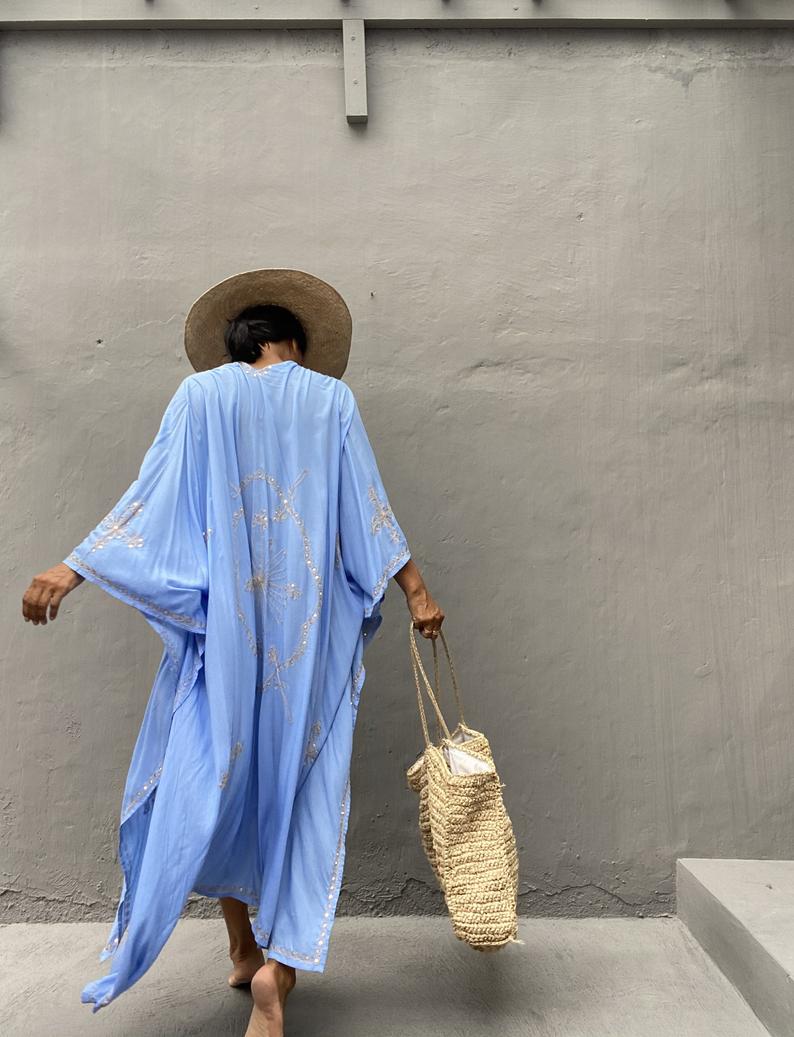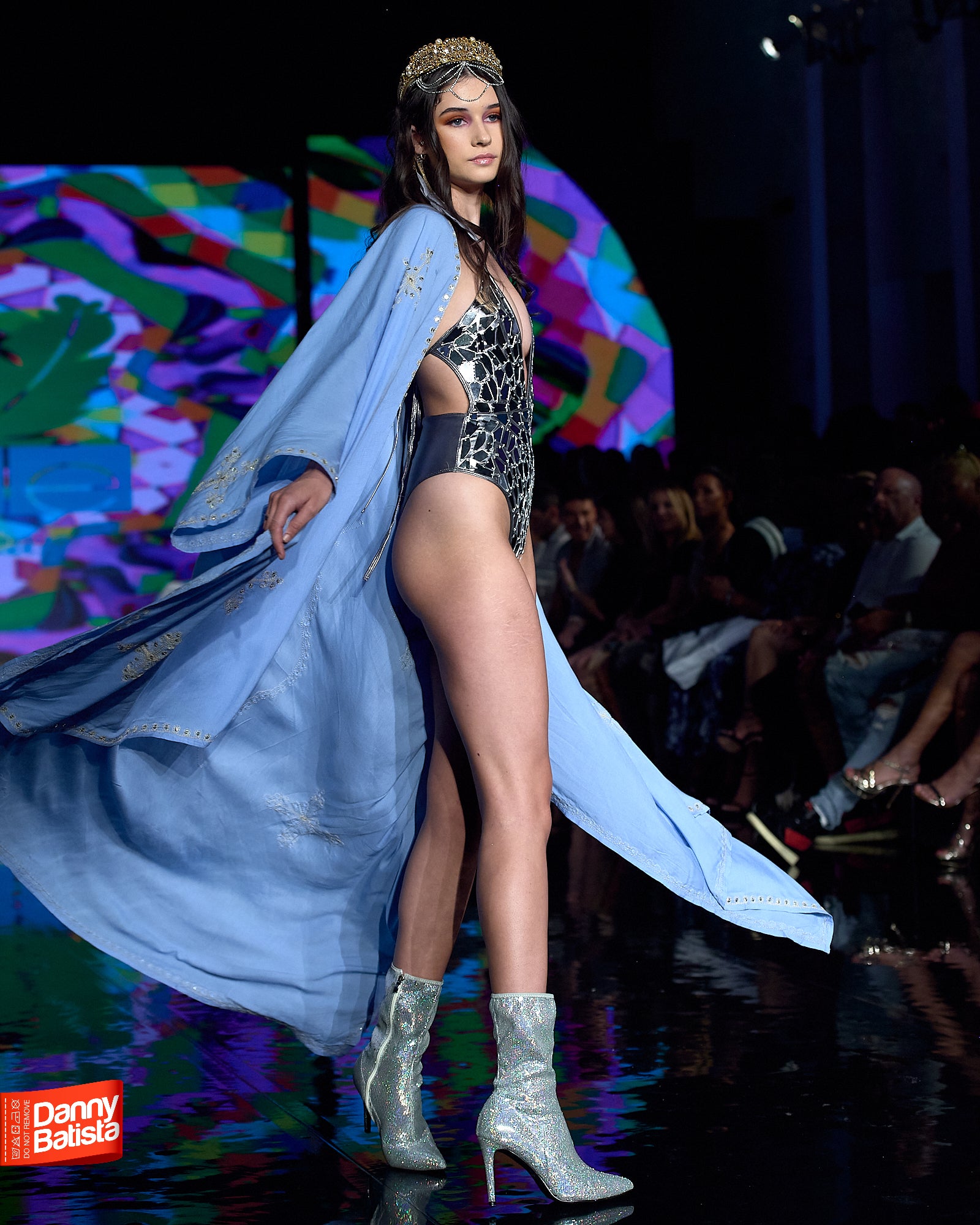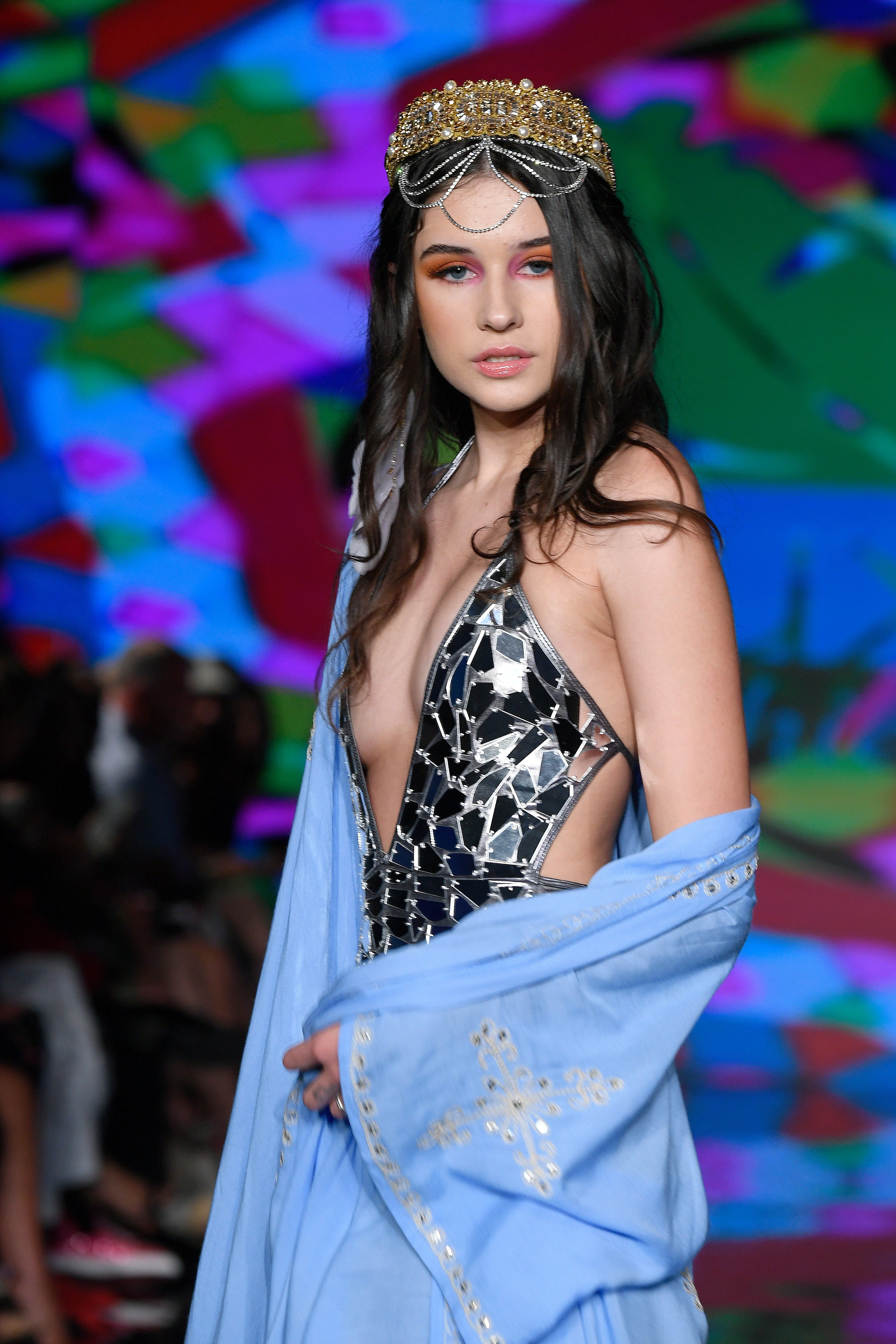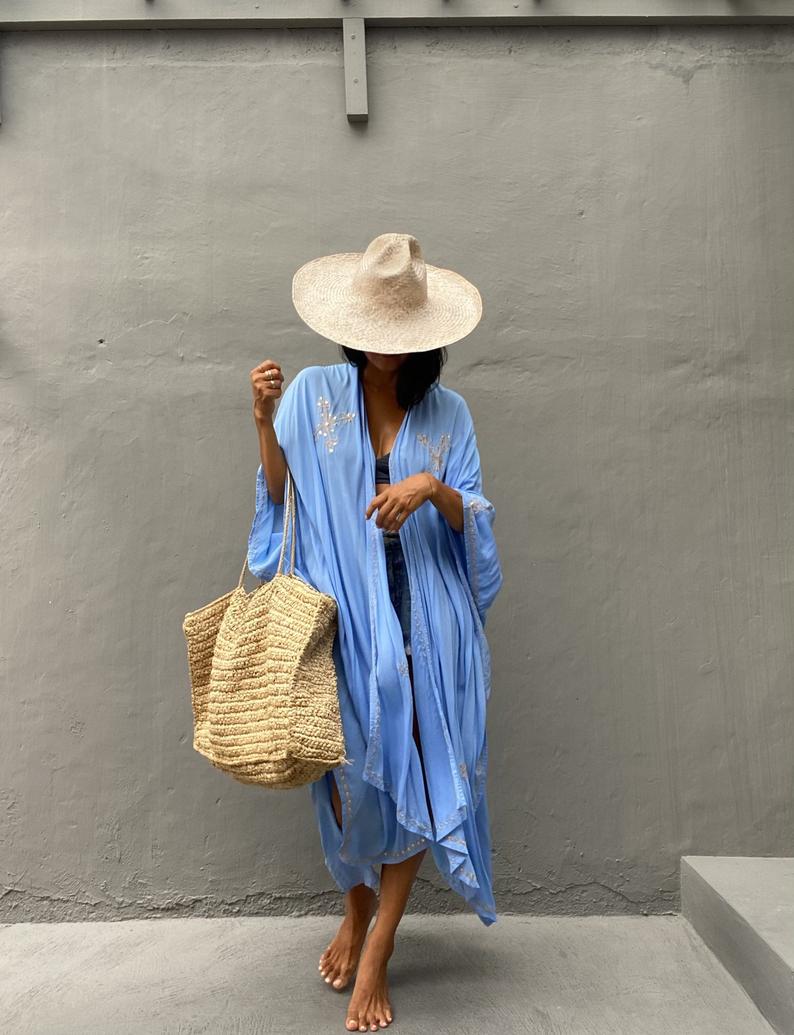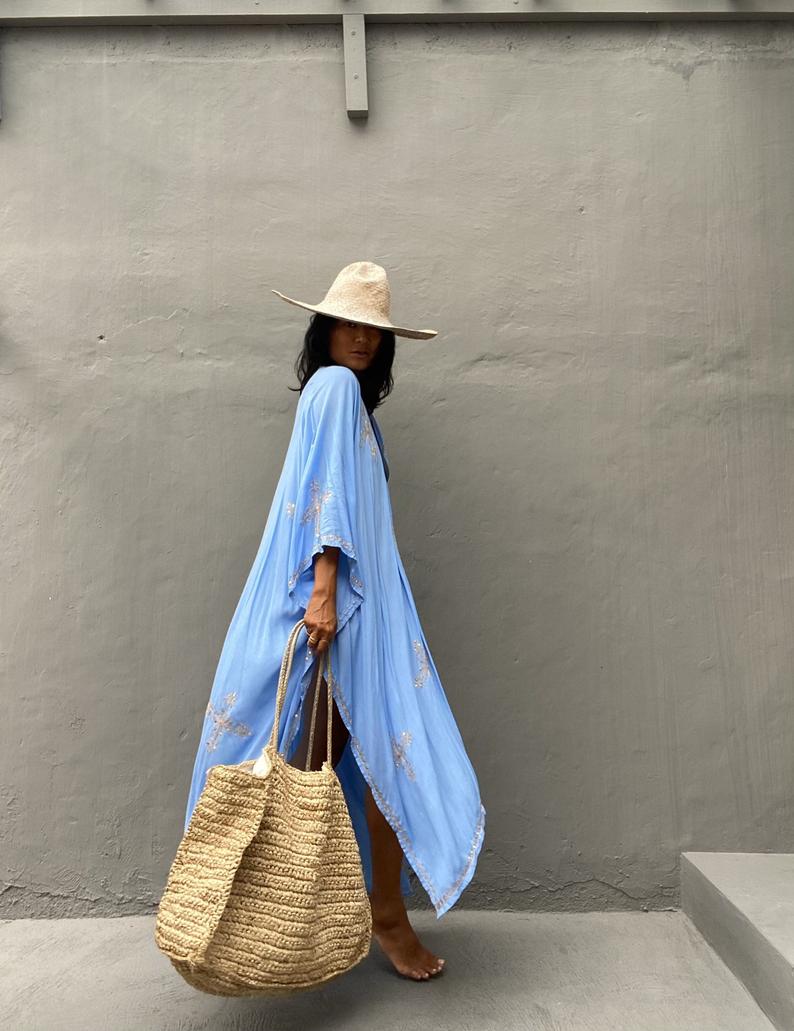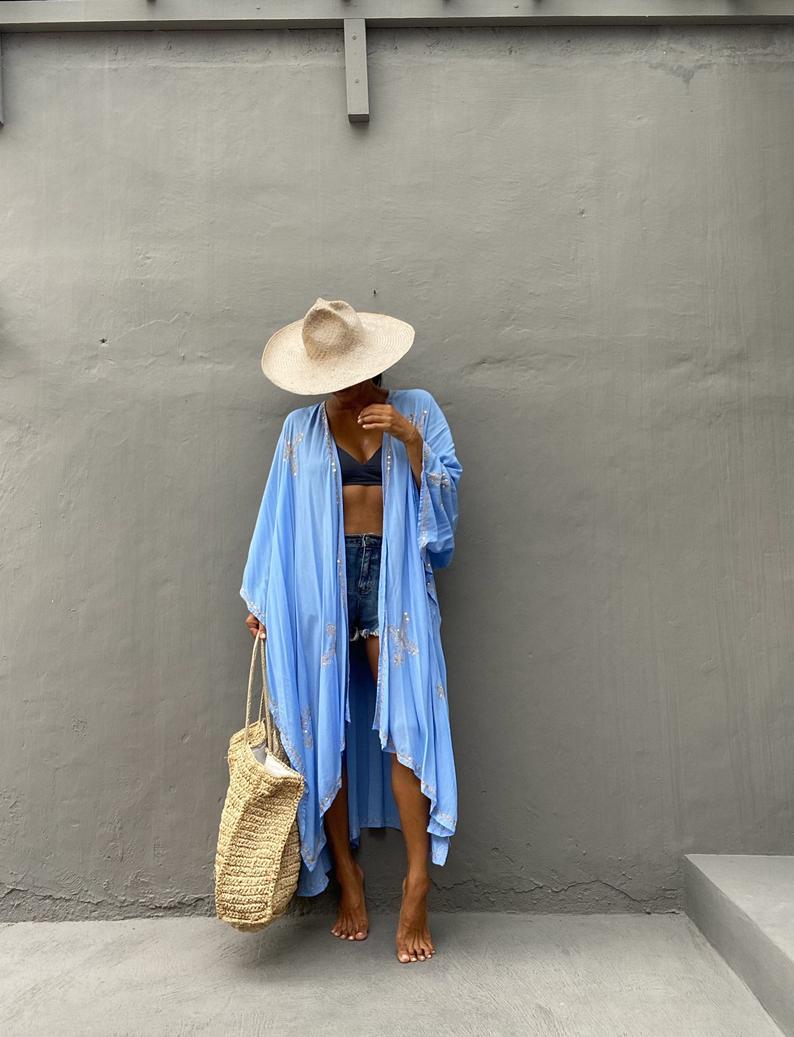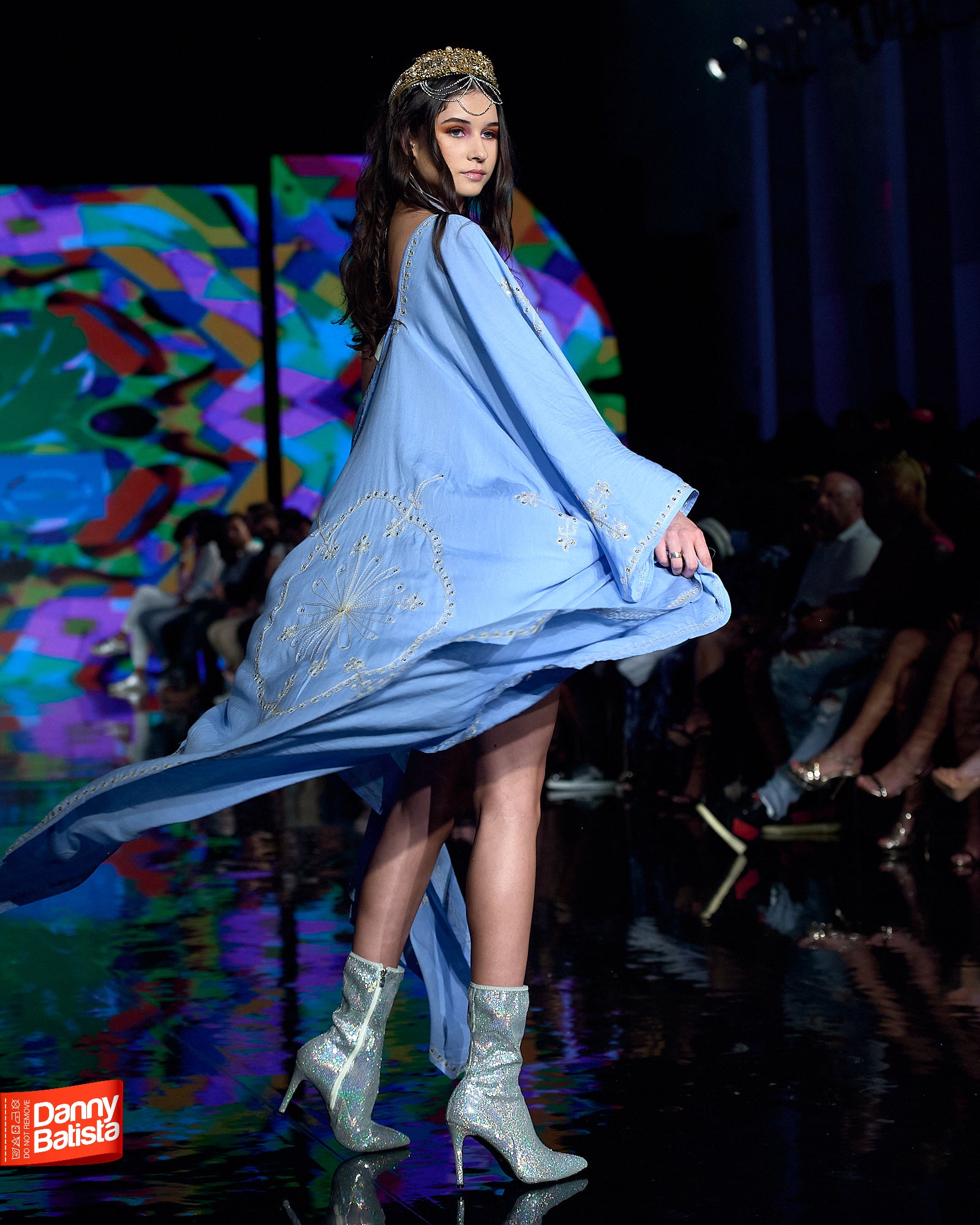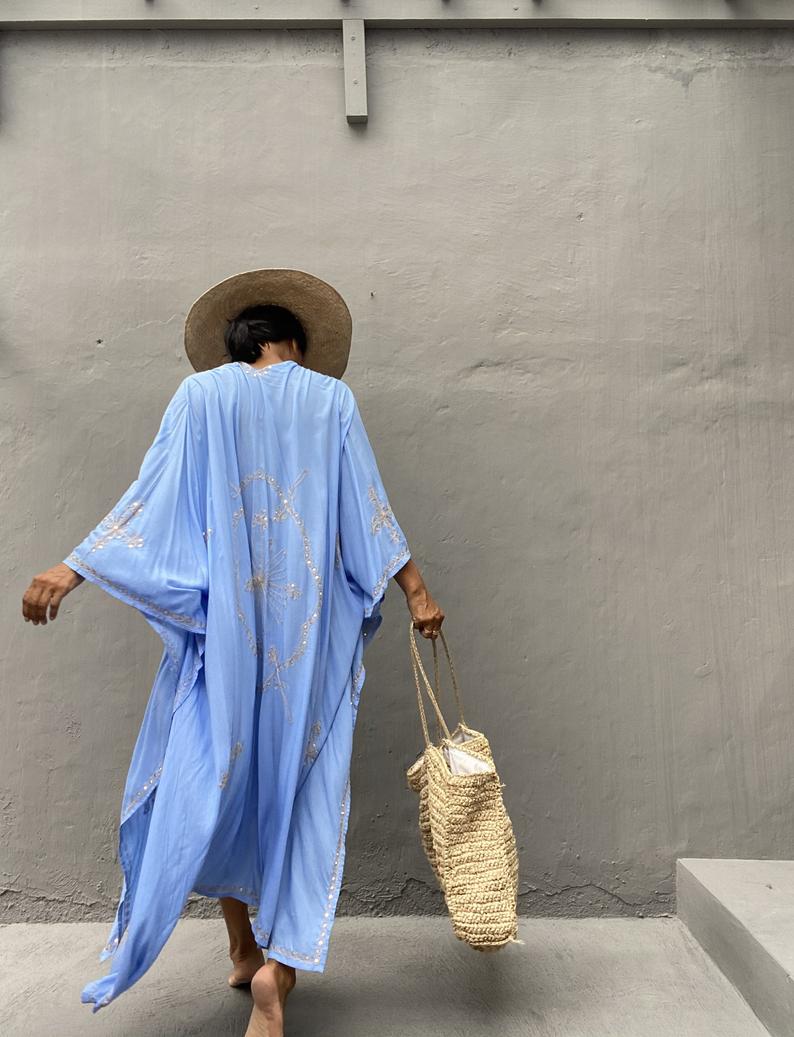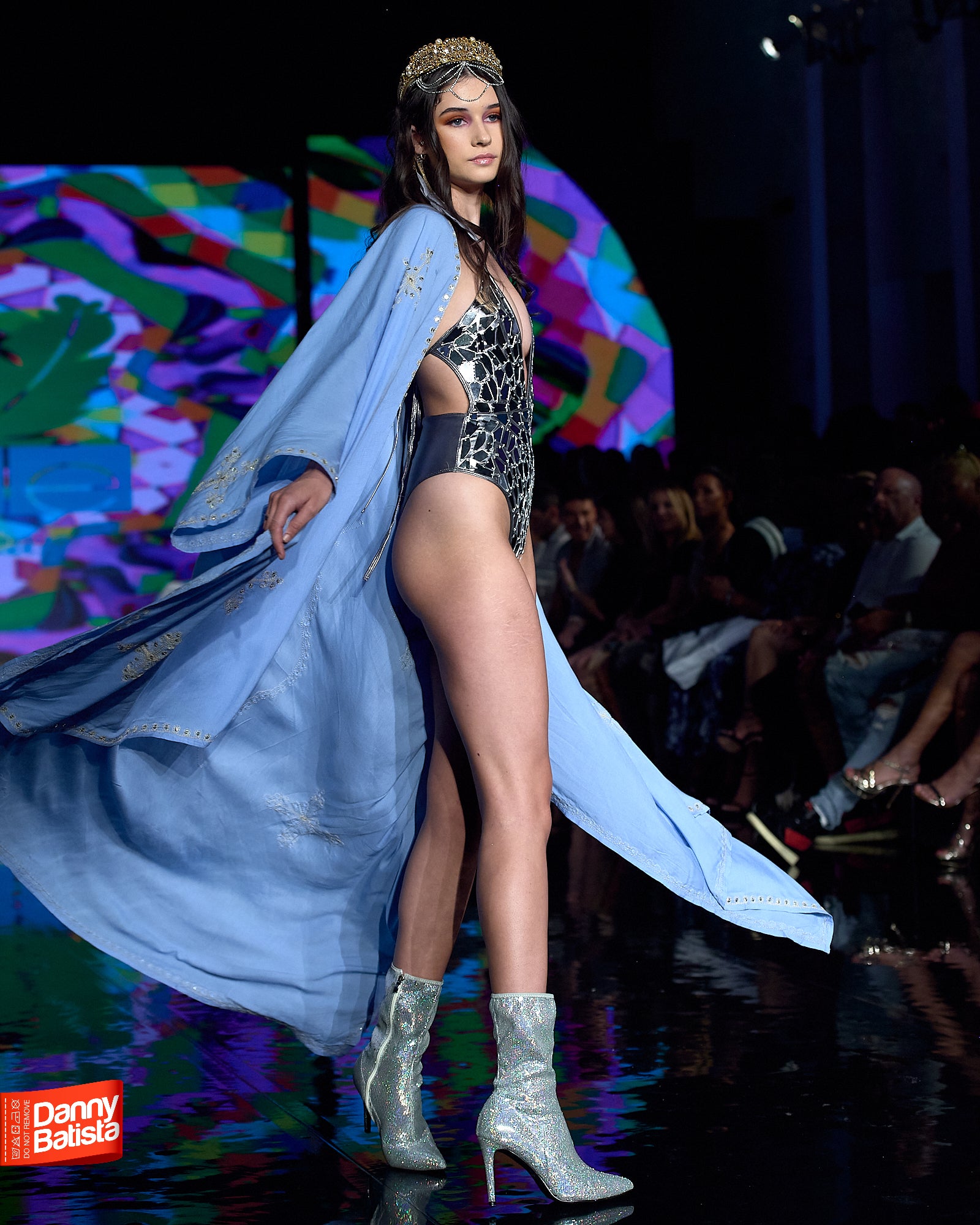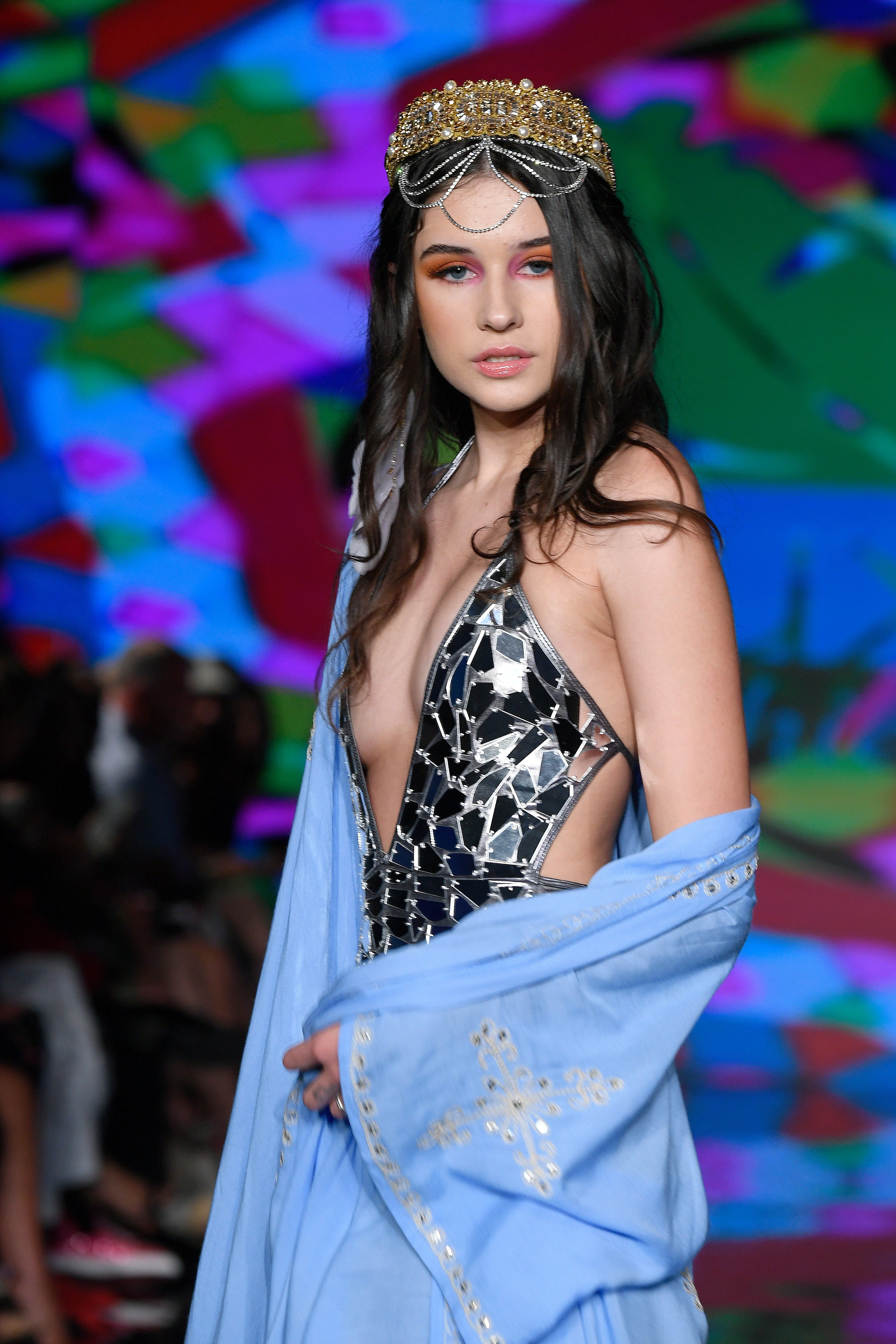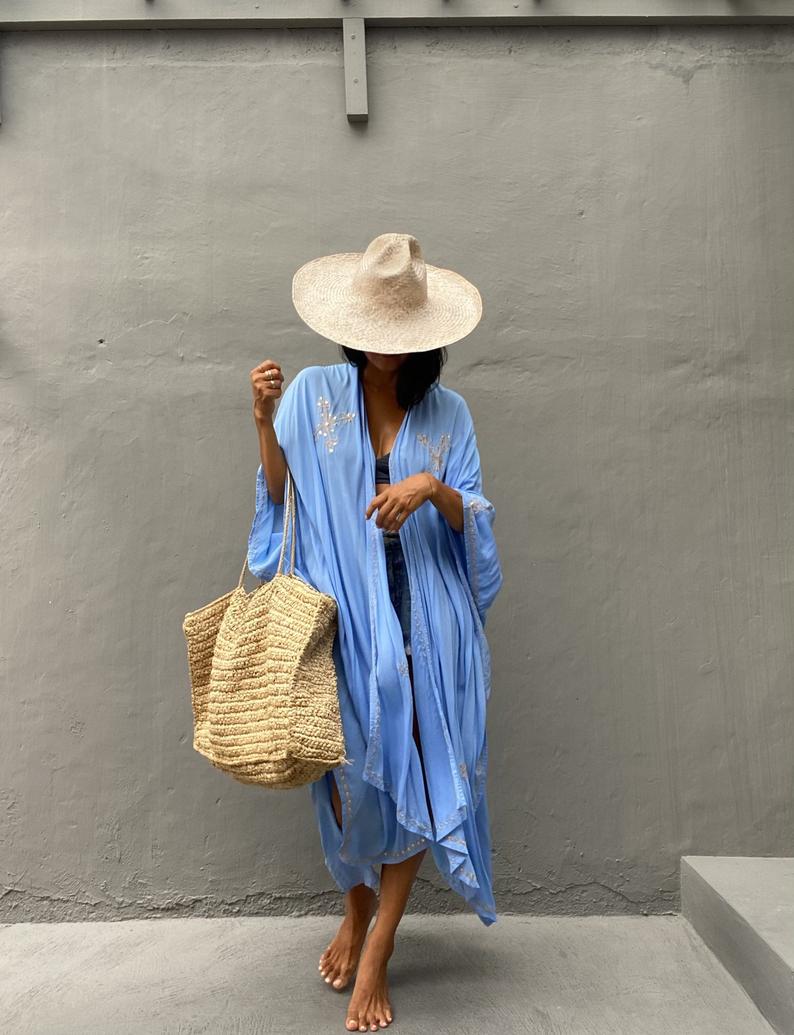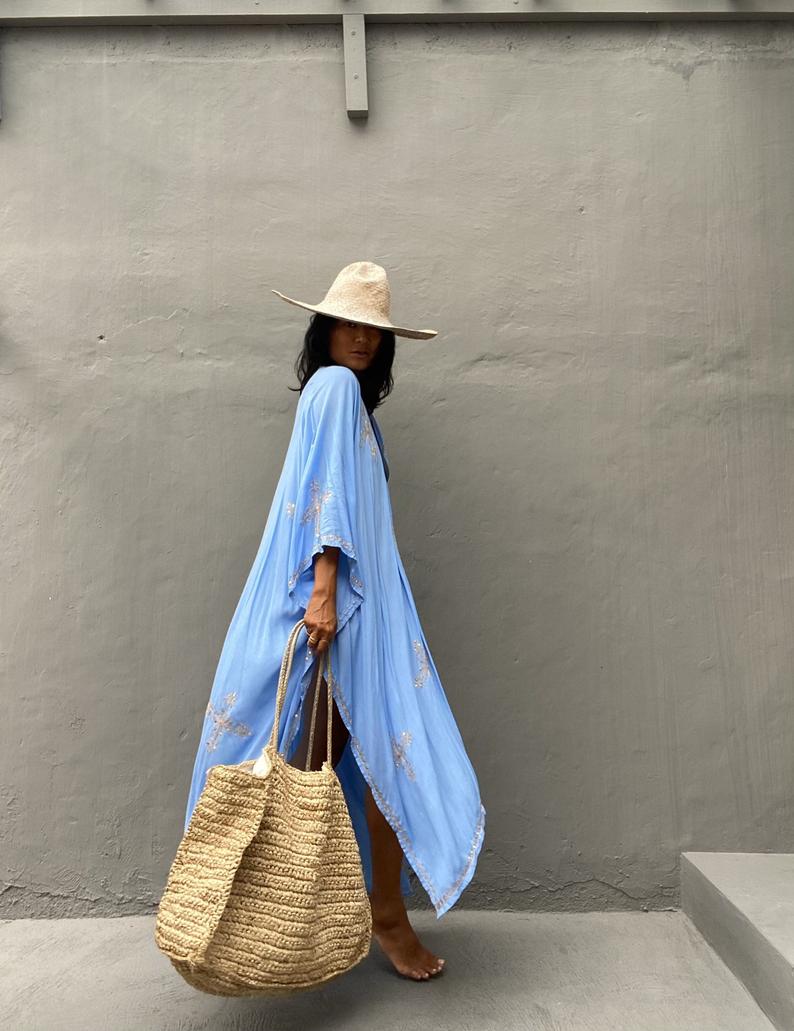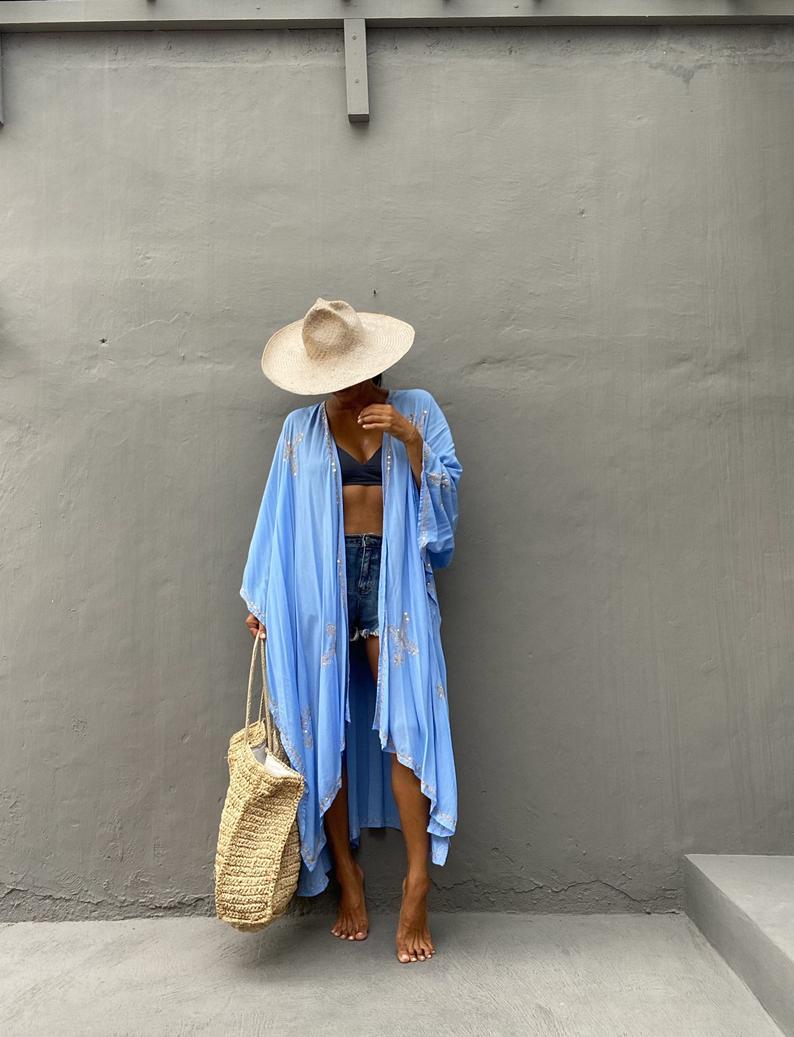 Celestial Robe
Make an impact at the pool in this LUXE sparkling sky blue a-line robe with silver sequin detail.  Beautiful rayon voile floats from your body in the summer breezes while the sequins catch the sunlight creating quite a celestial impression. Can also be belted and worn as a dress - just add some pretty silver heels and off you go for a night to remember!  One size fits up to XXX.
Interested in the set with the swimsuit in the photo?
There are two samples available for purchase size extra small and small send us a message for inquiries.
Handmade in Bali by artisans in the traditional logue way rather than by machines. Hand wash in cool temperature to remove any excess dye.  Hang to dry in the shade or lie flat.