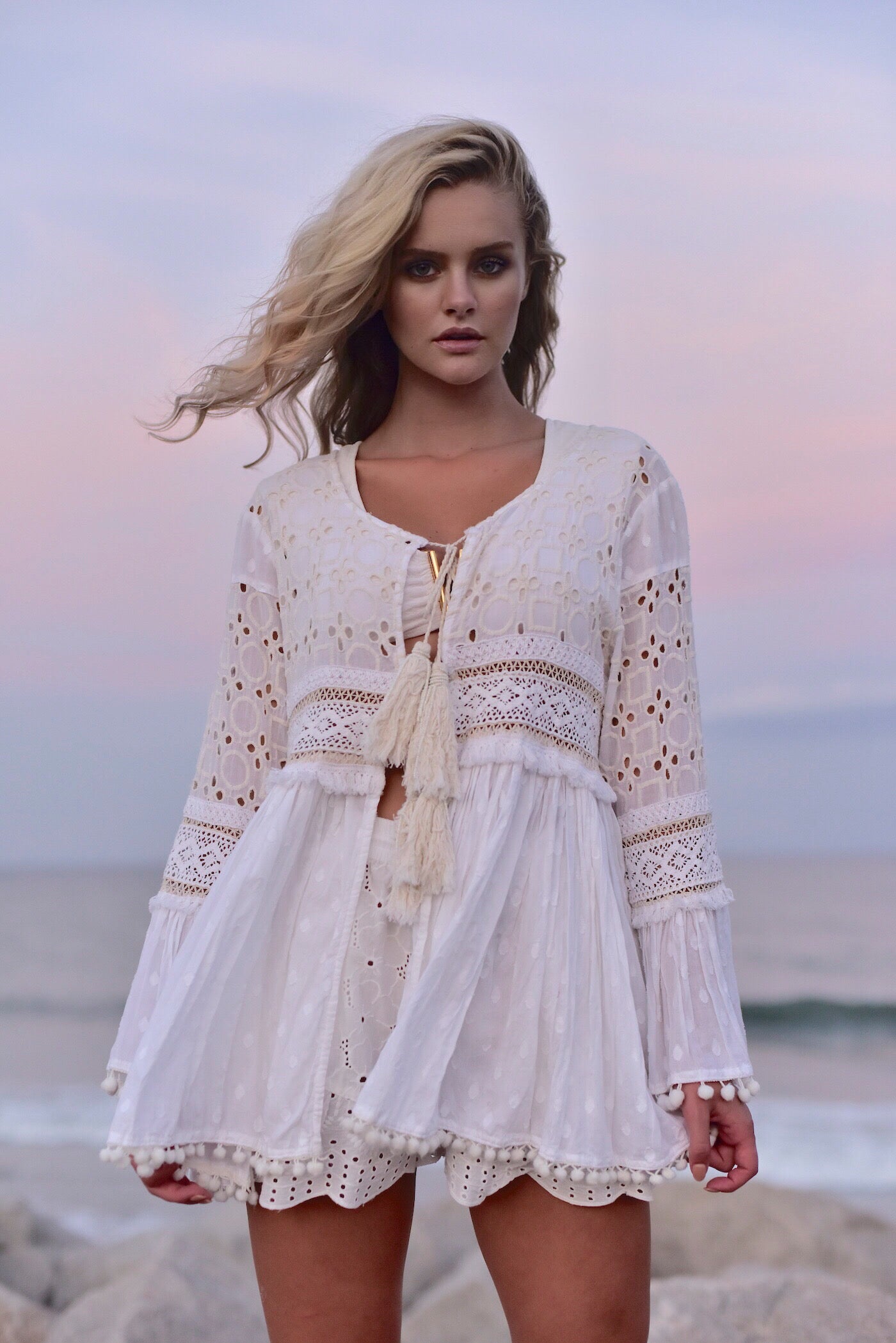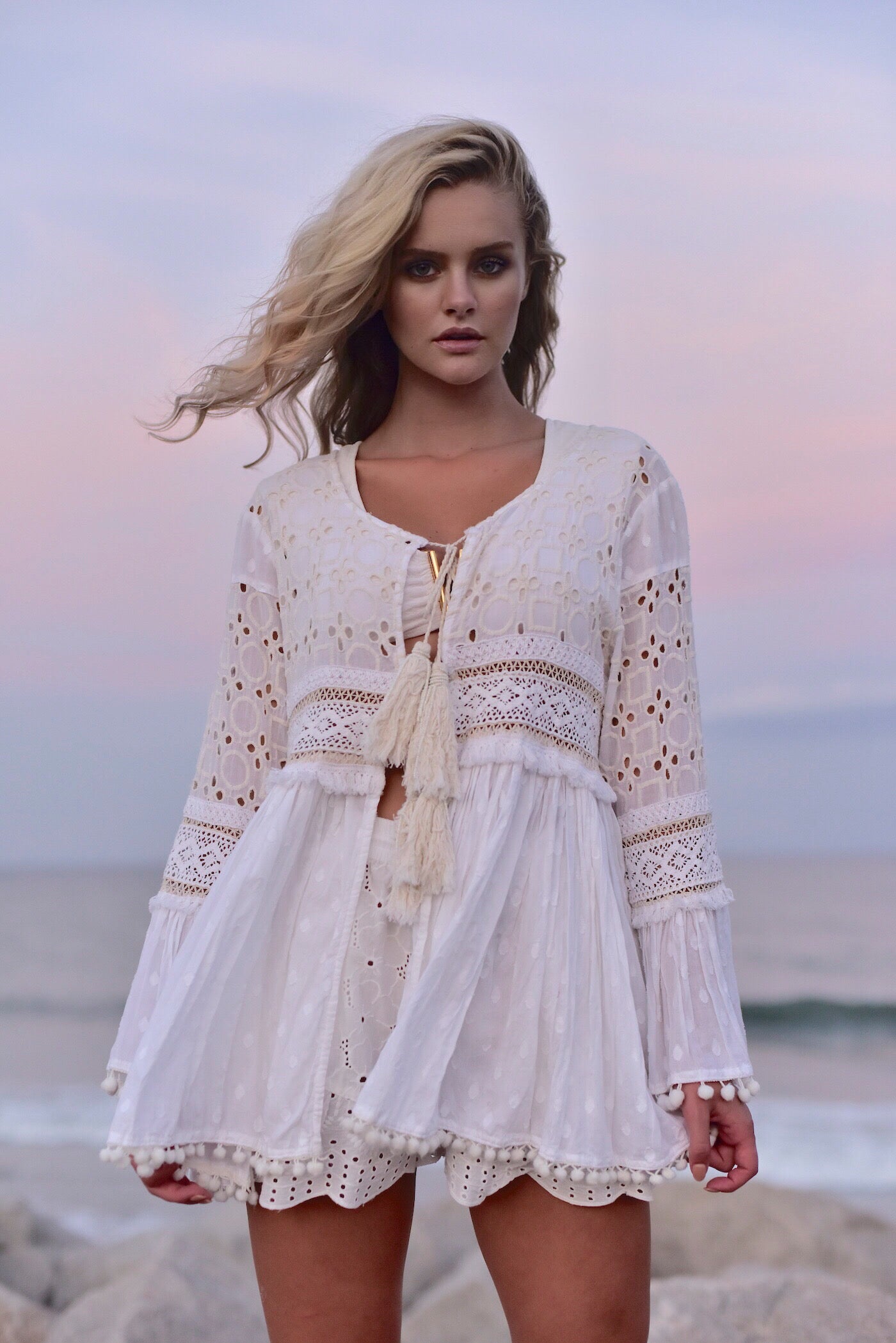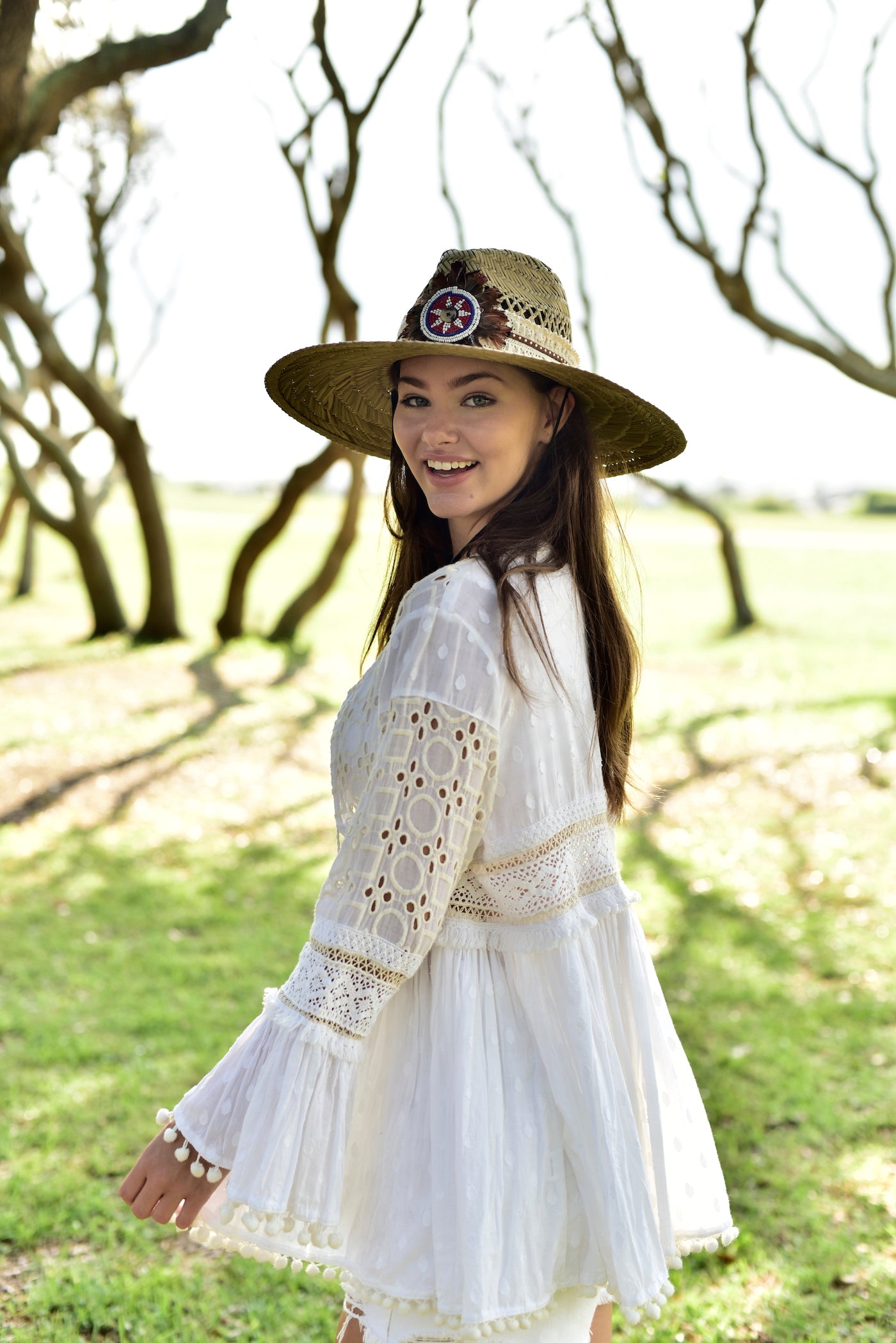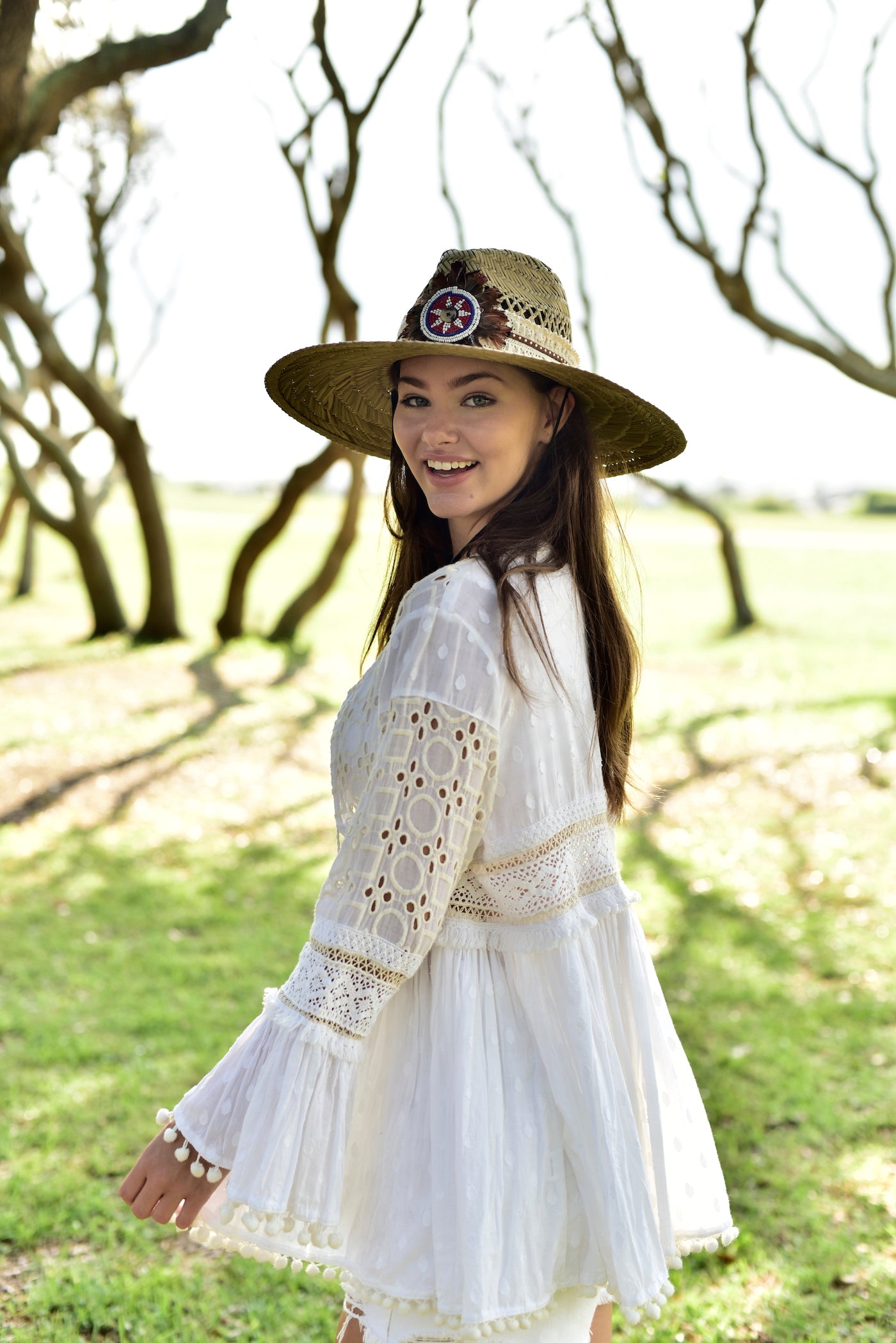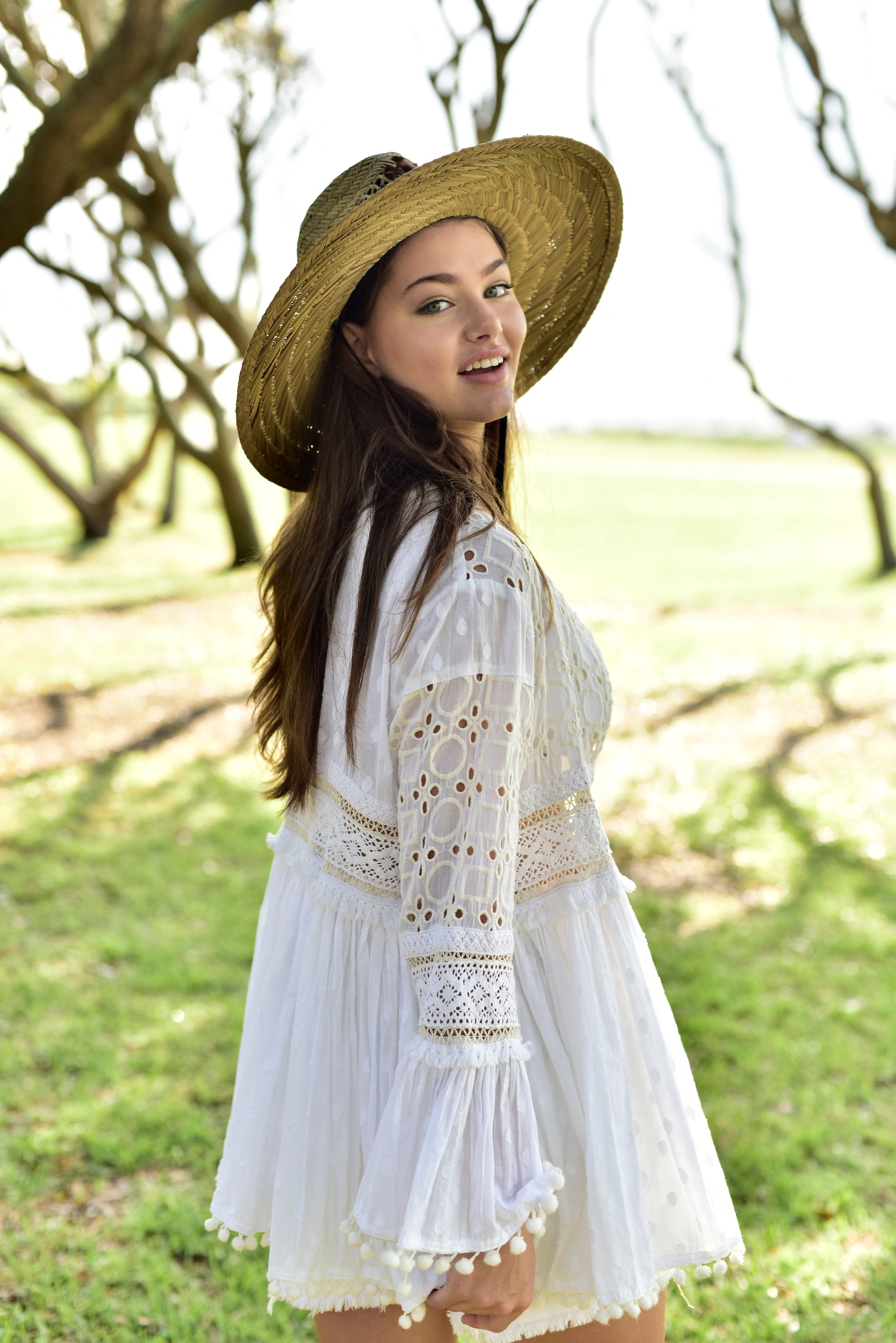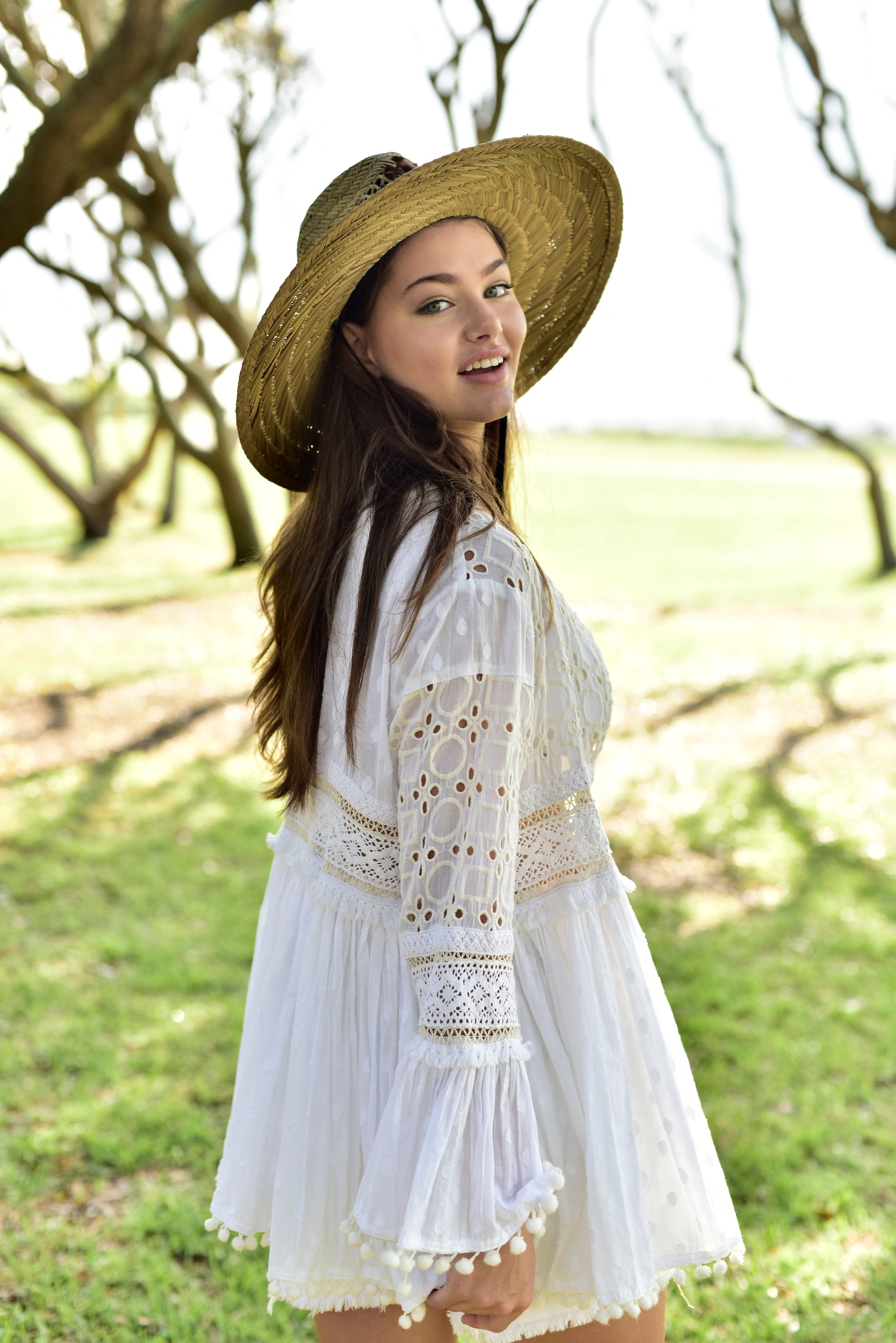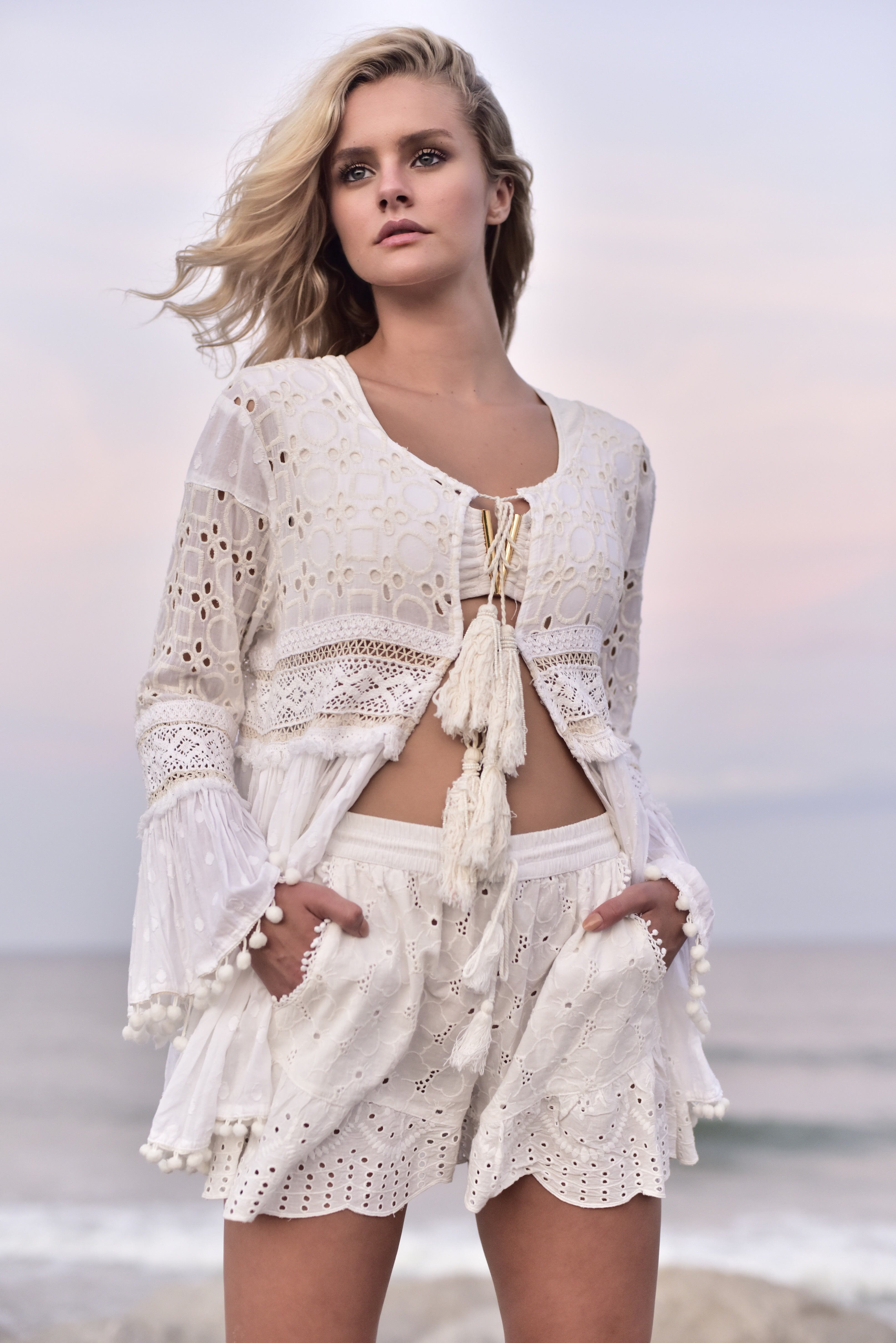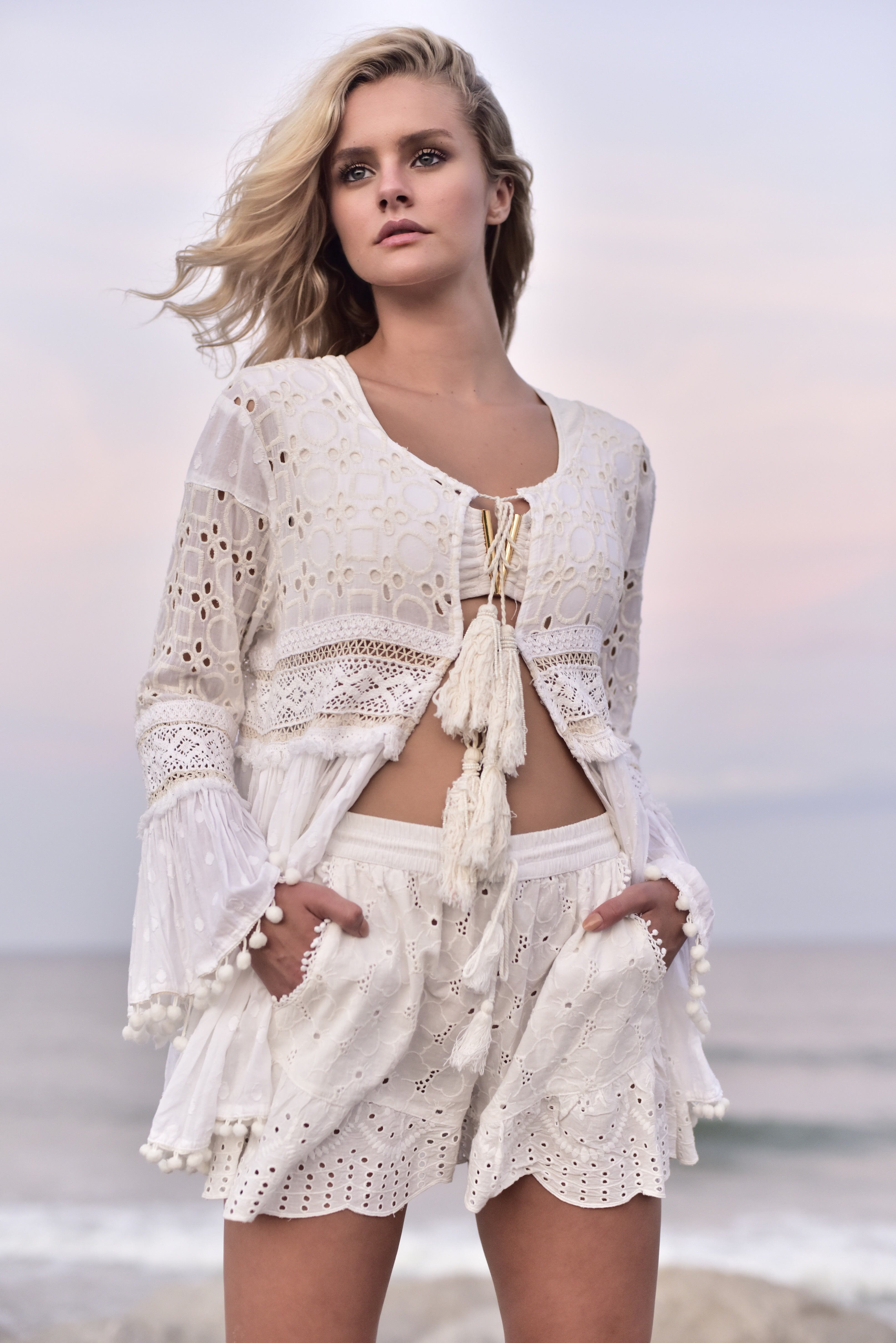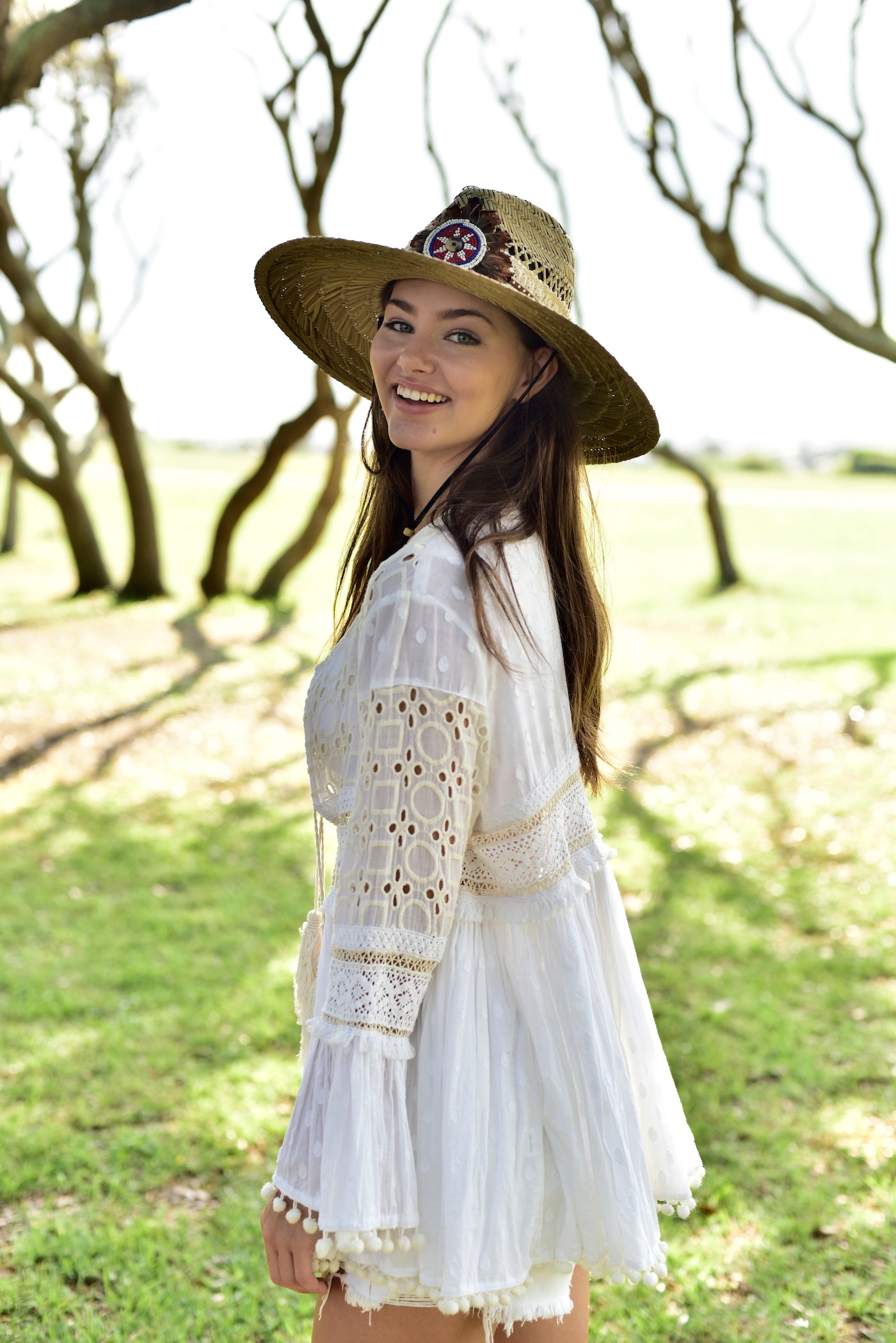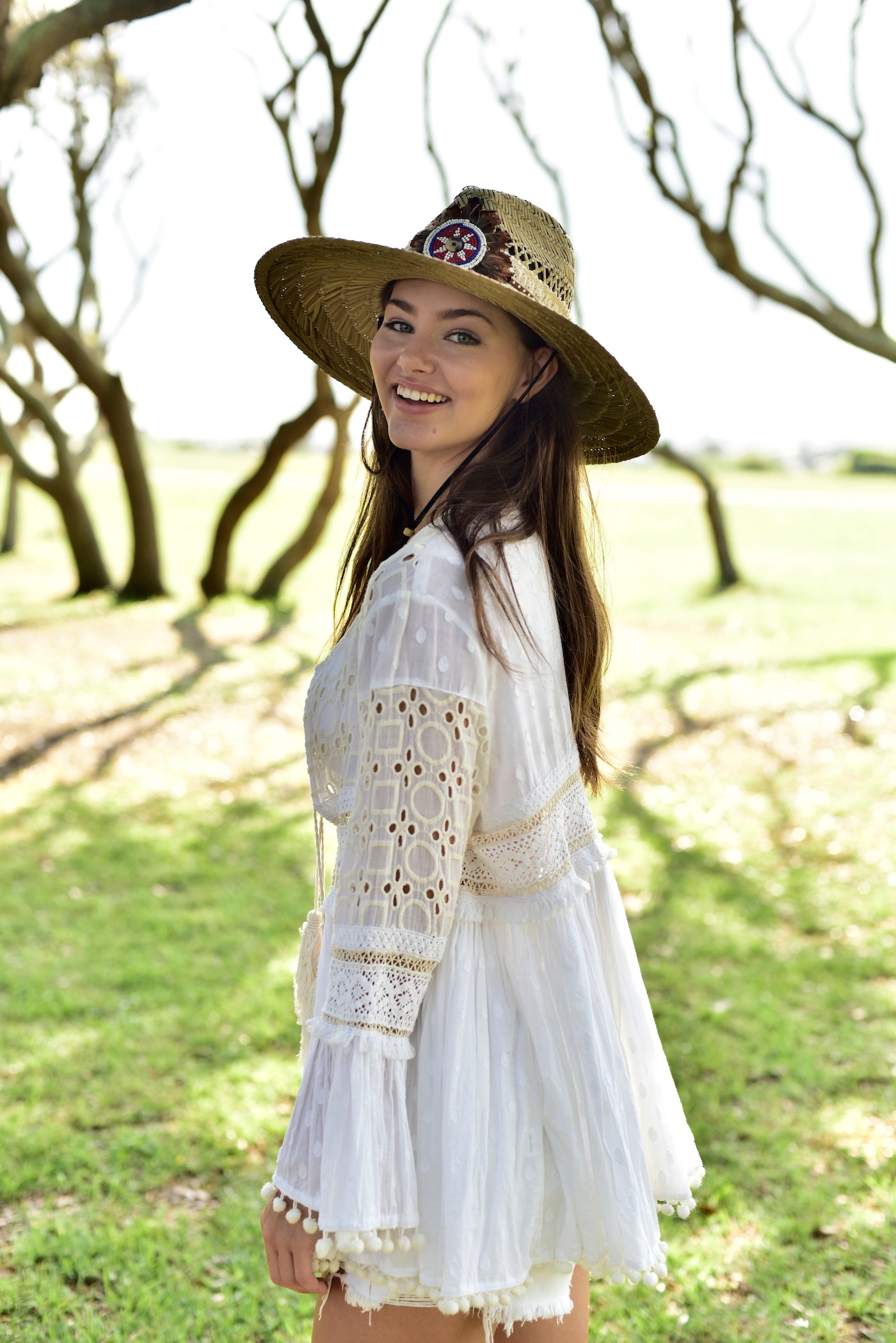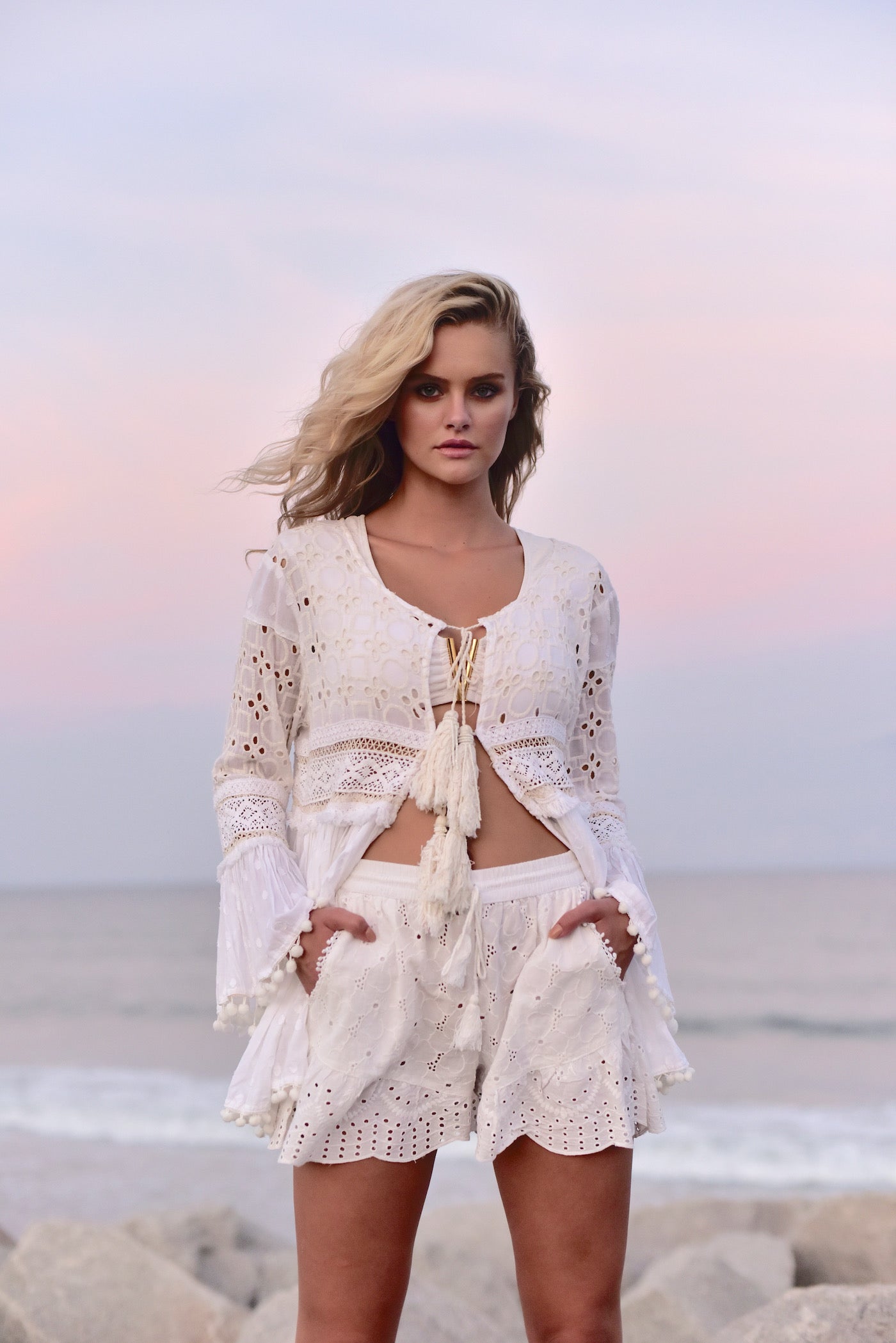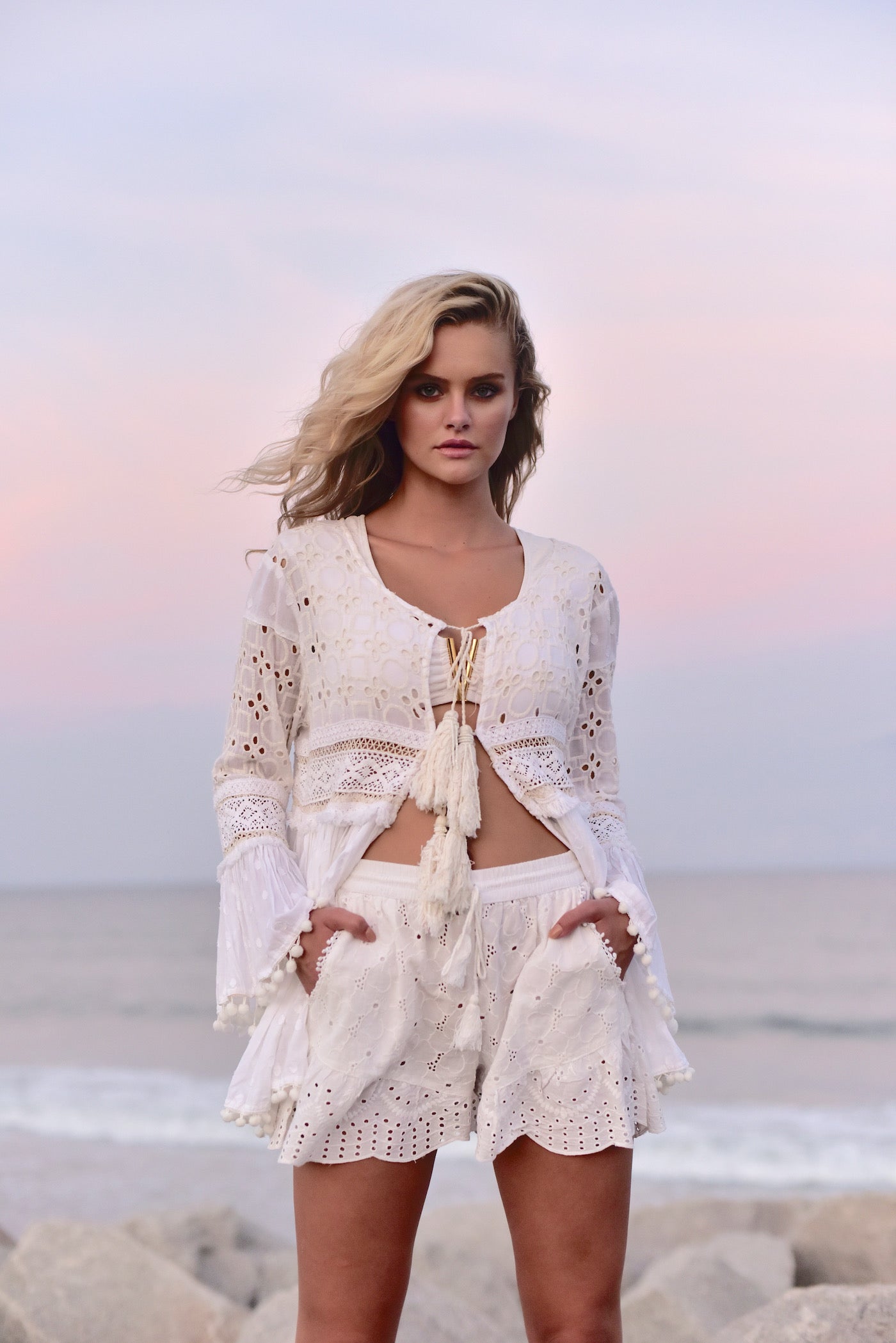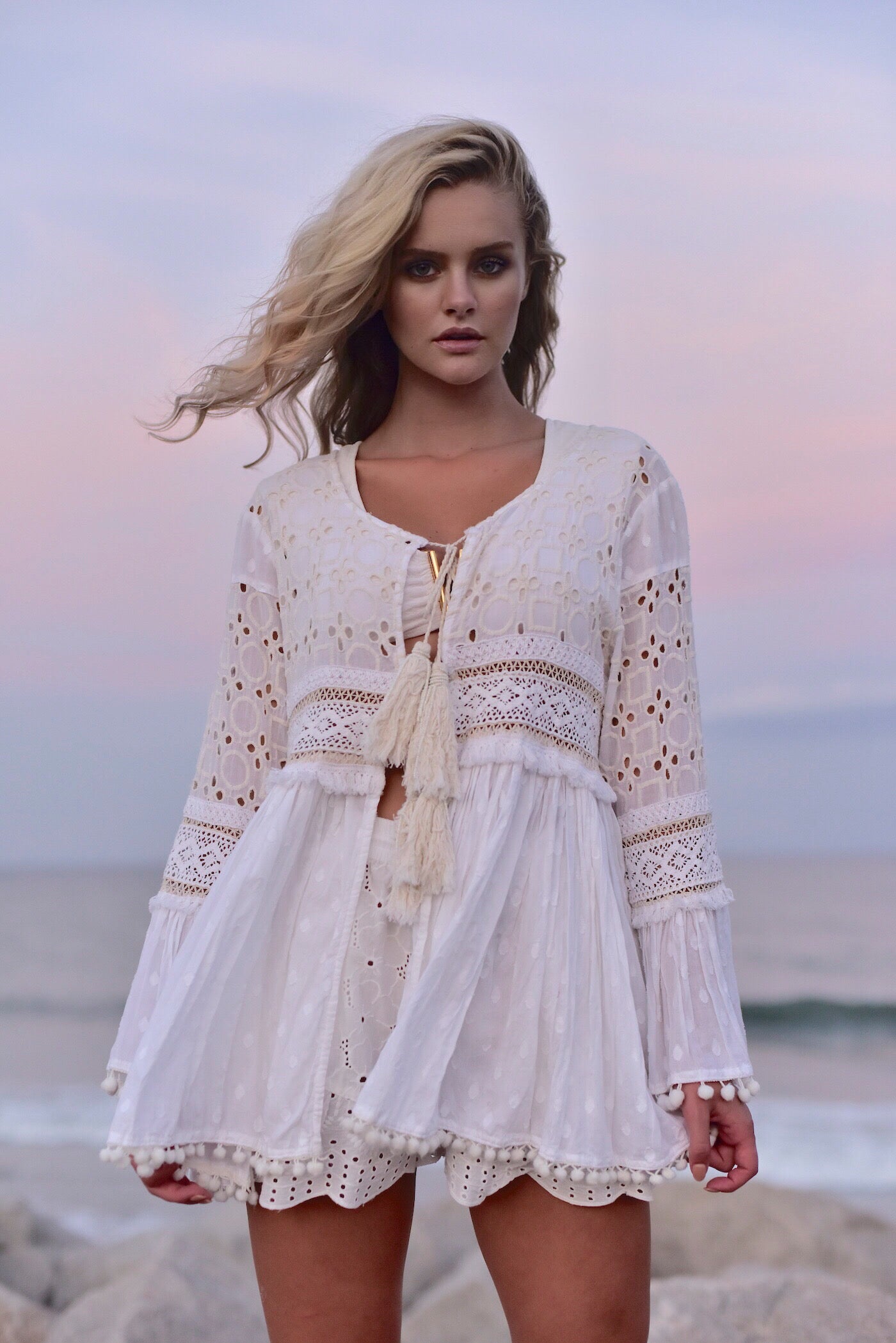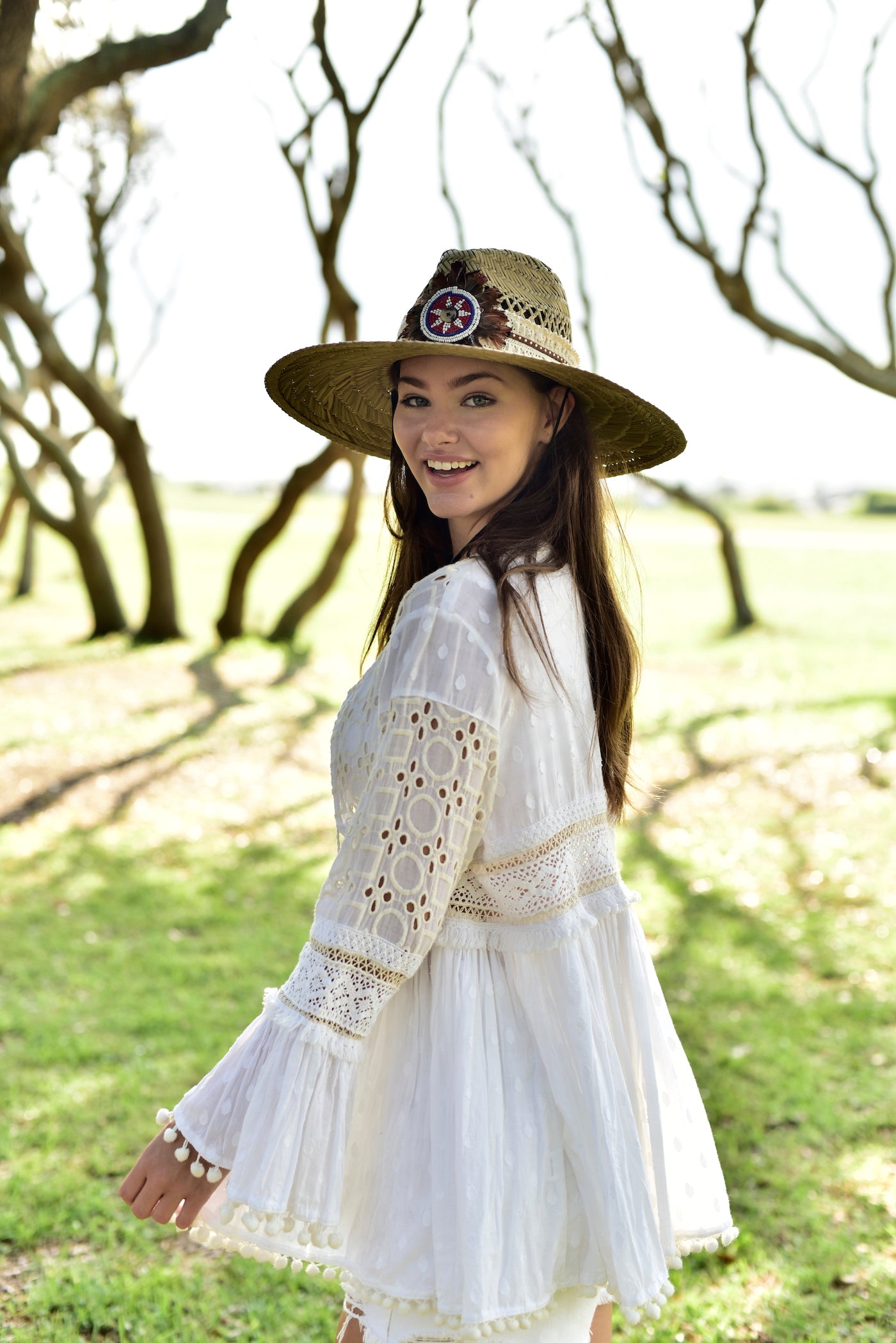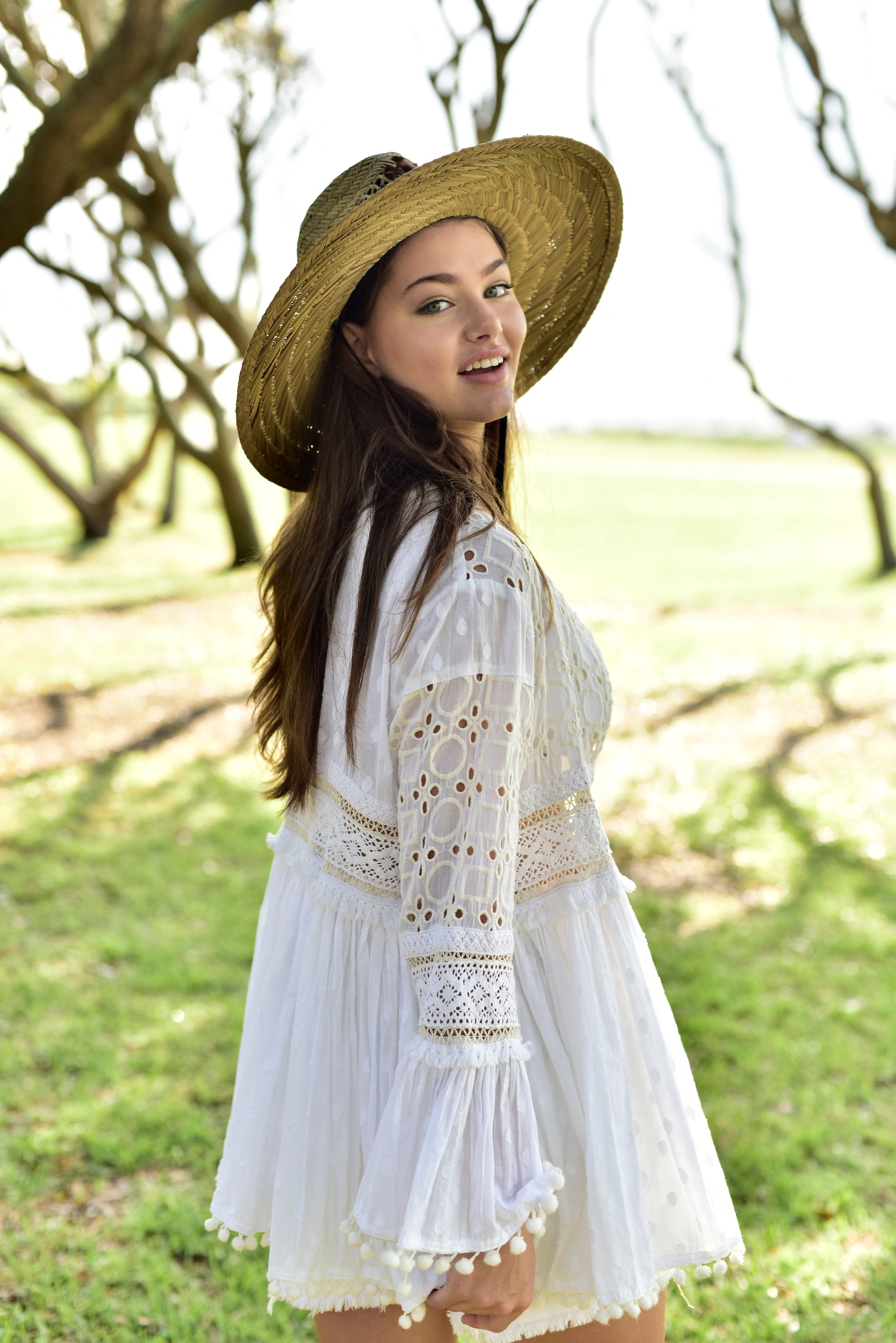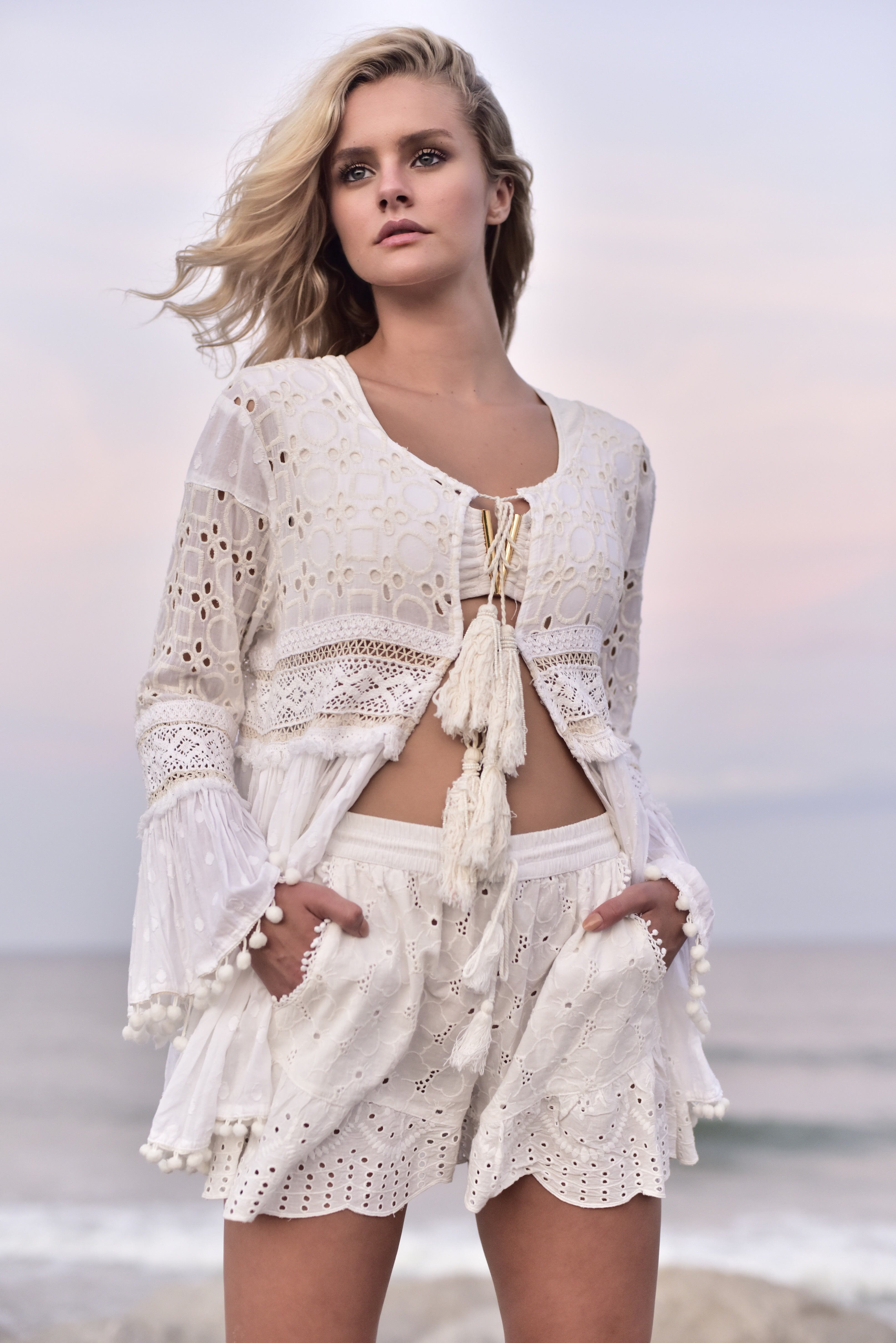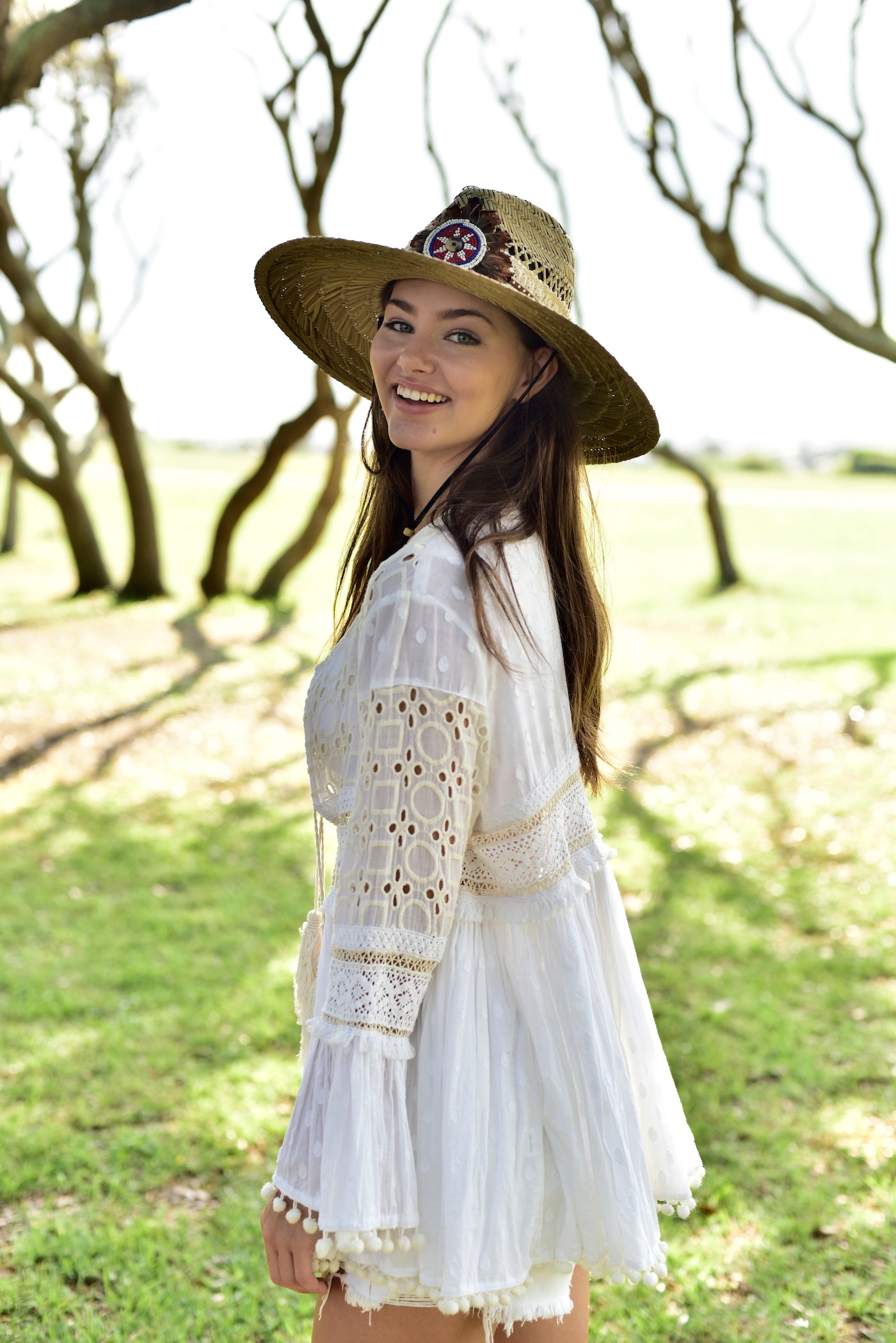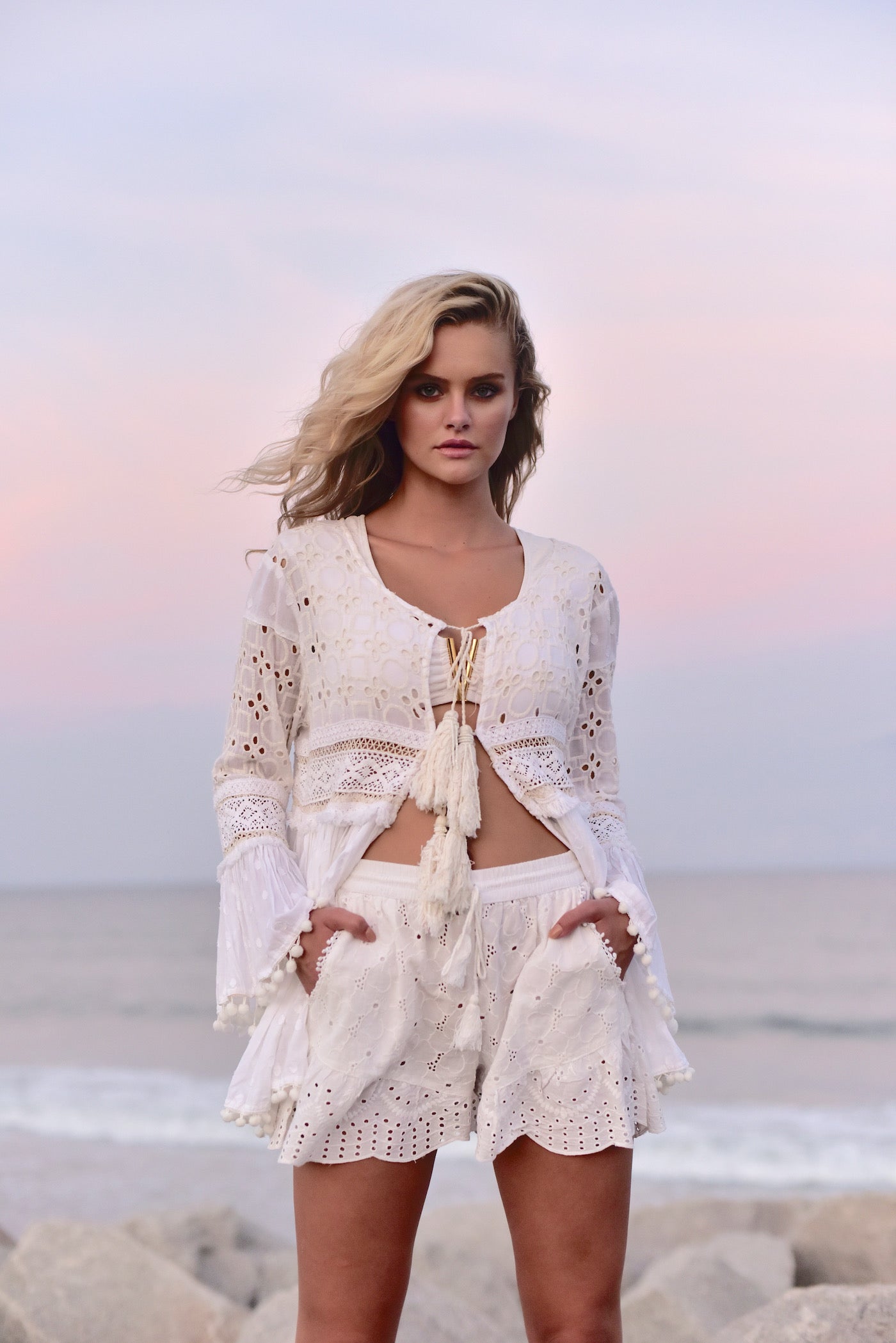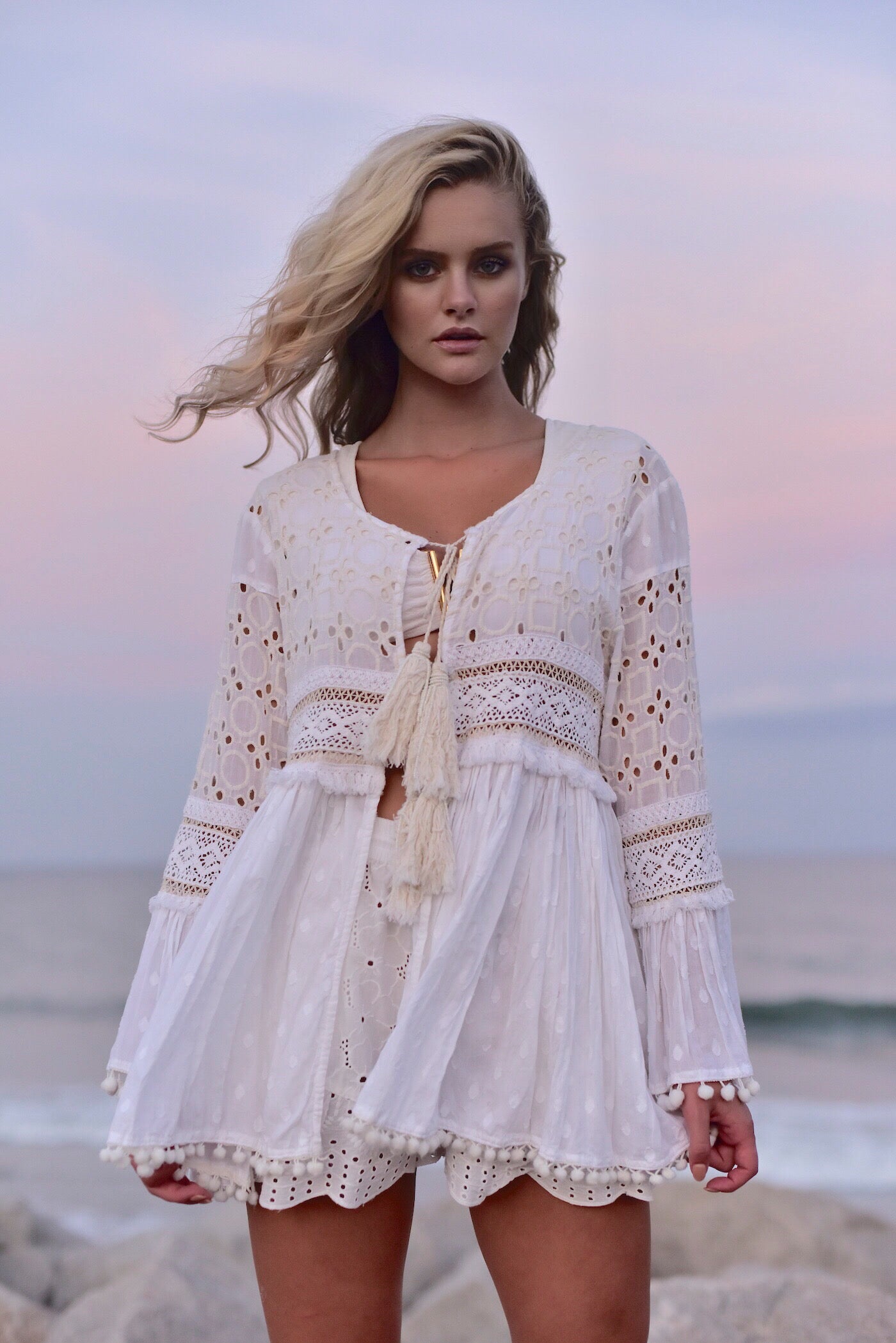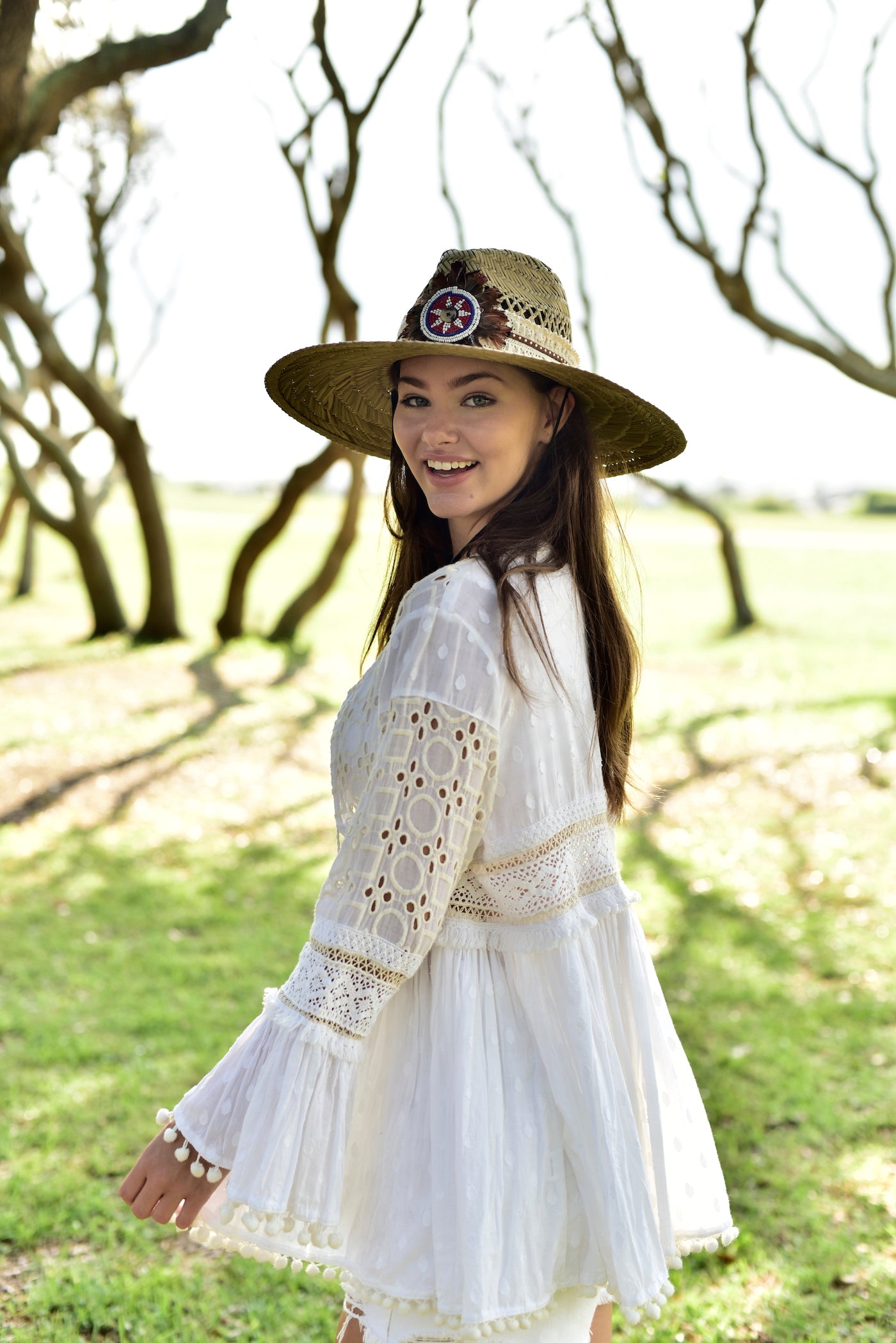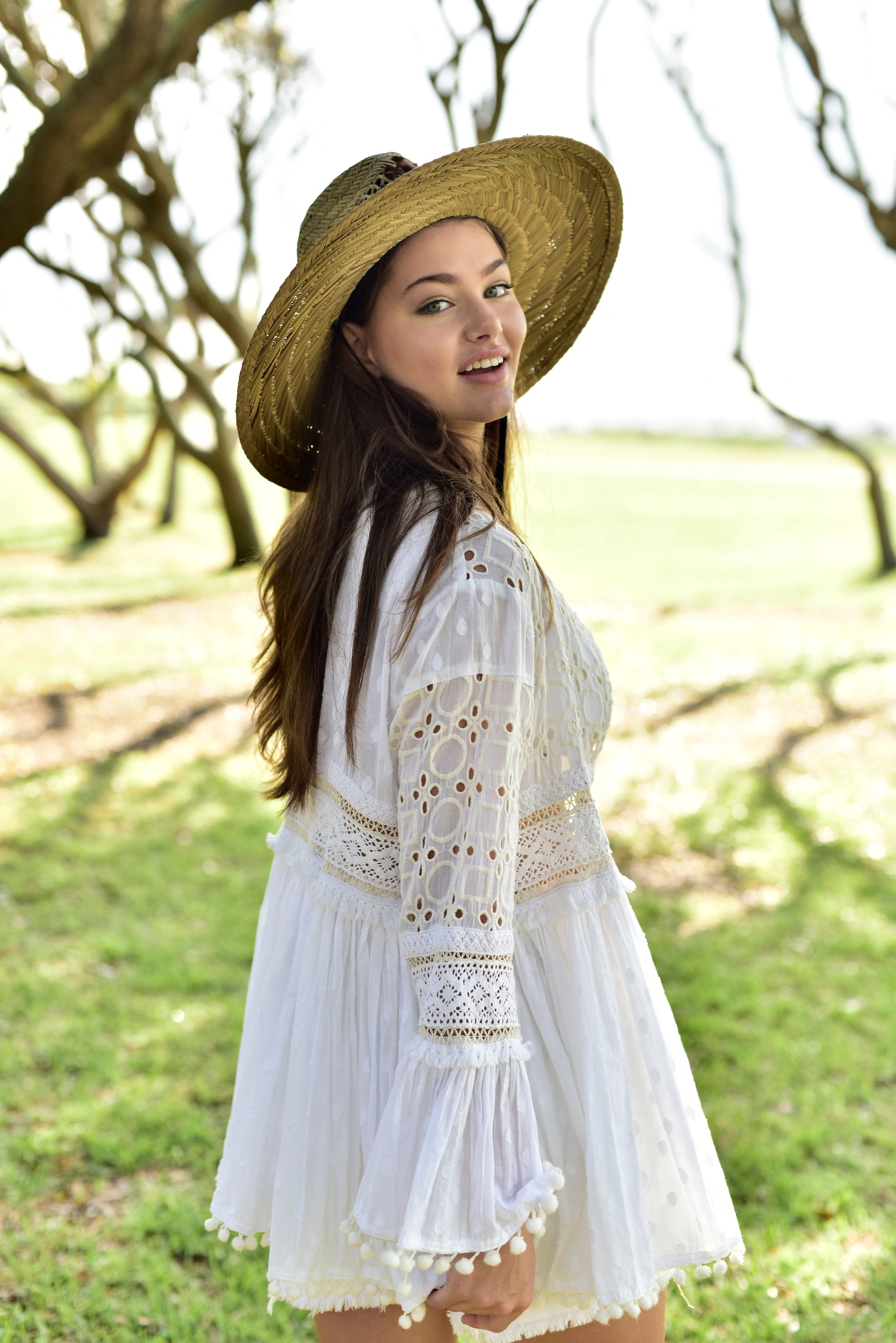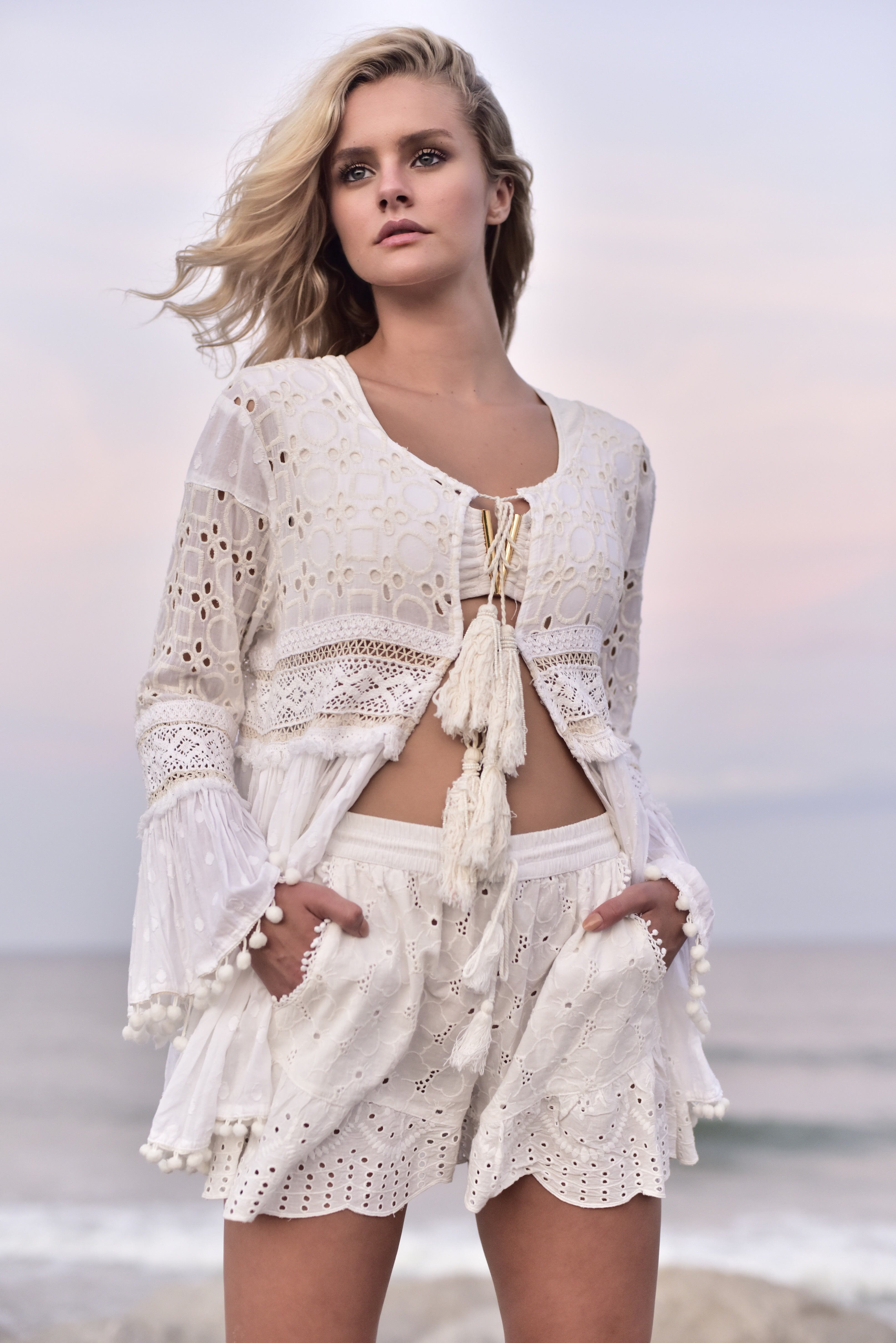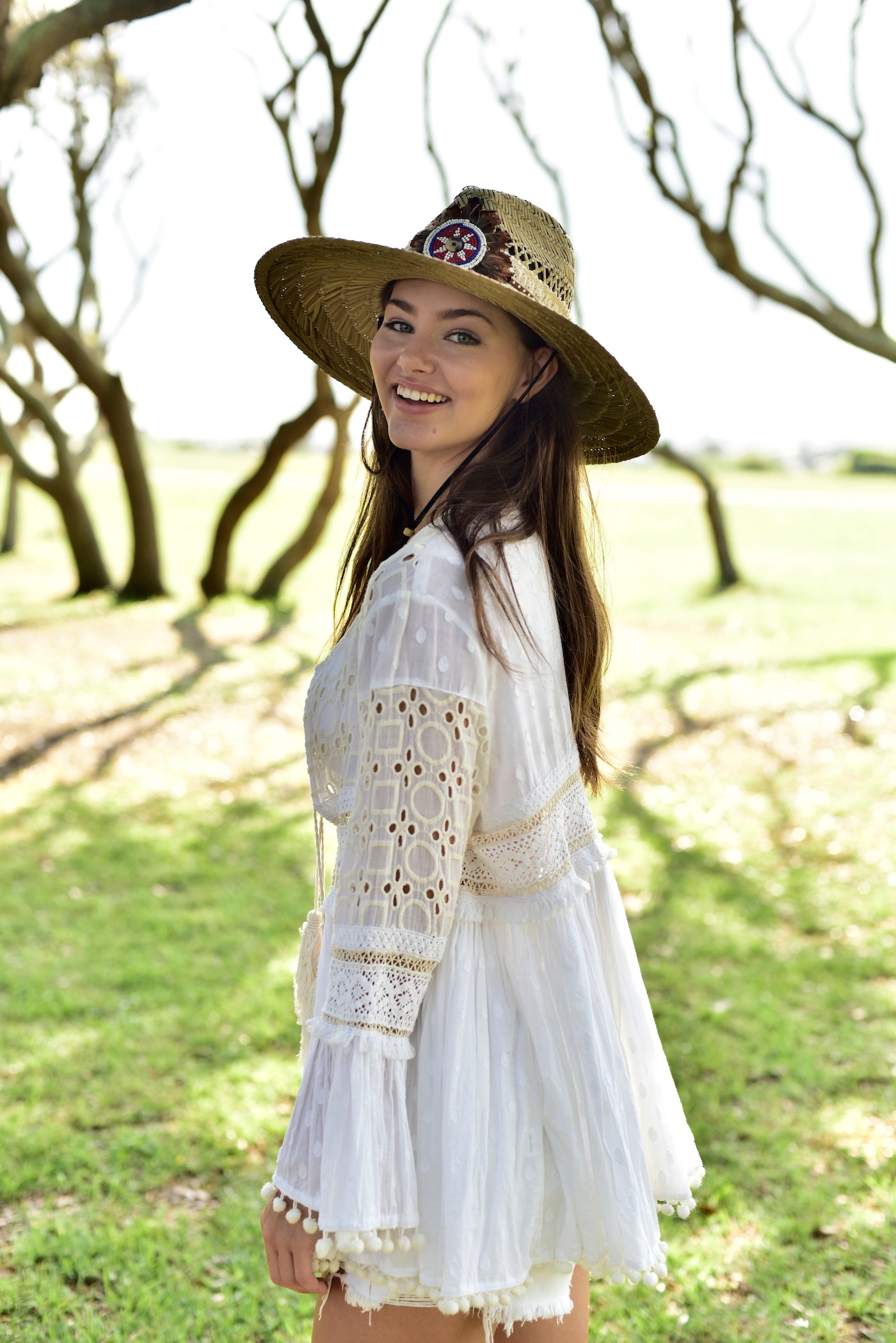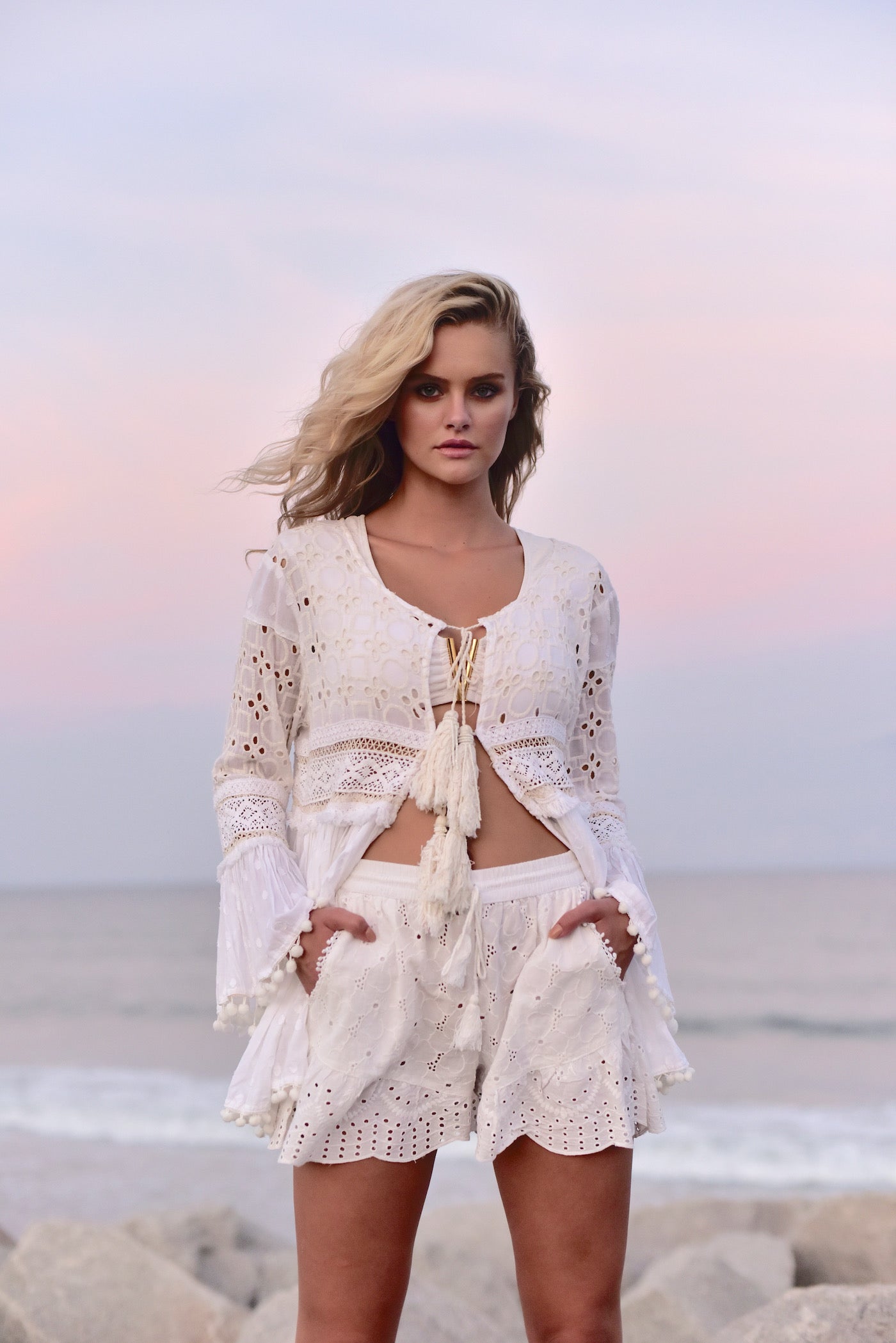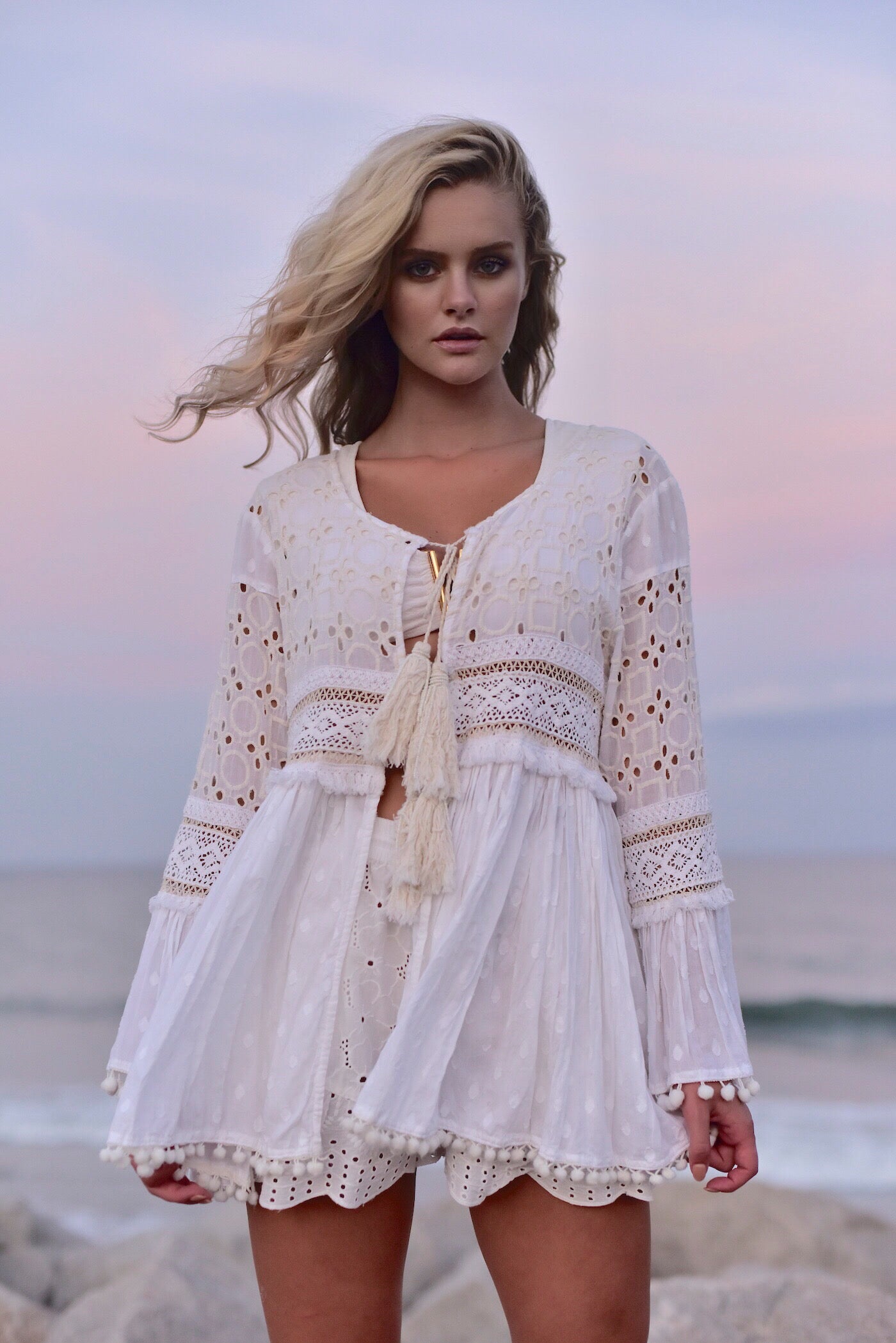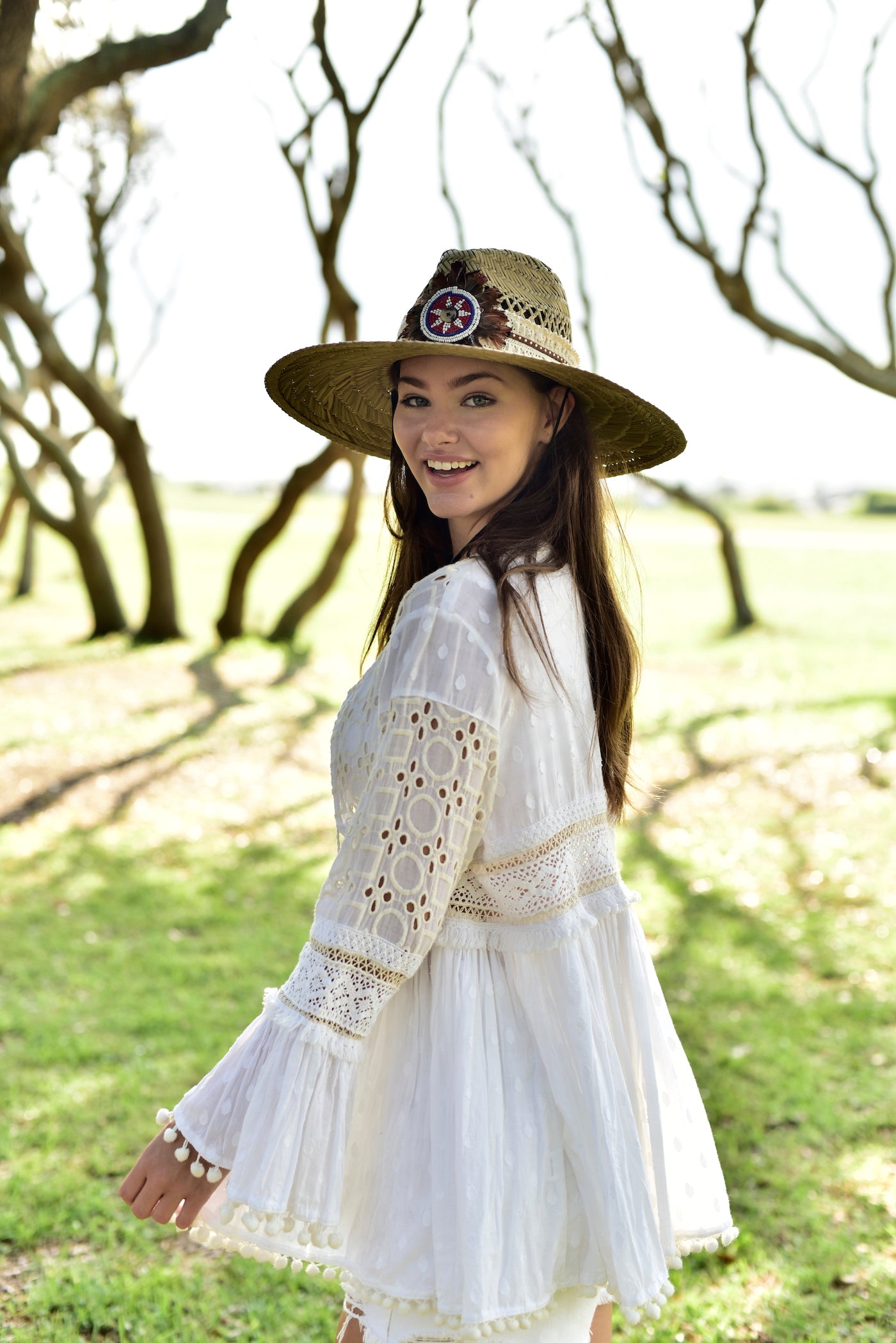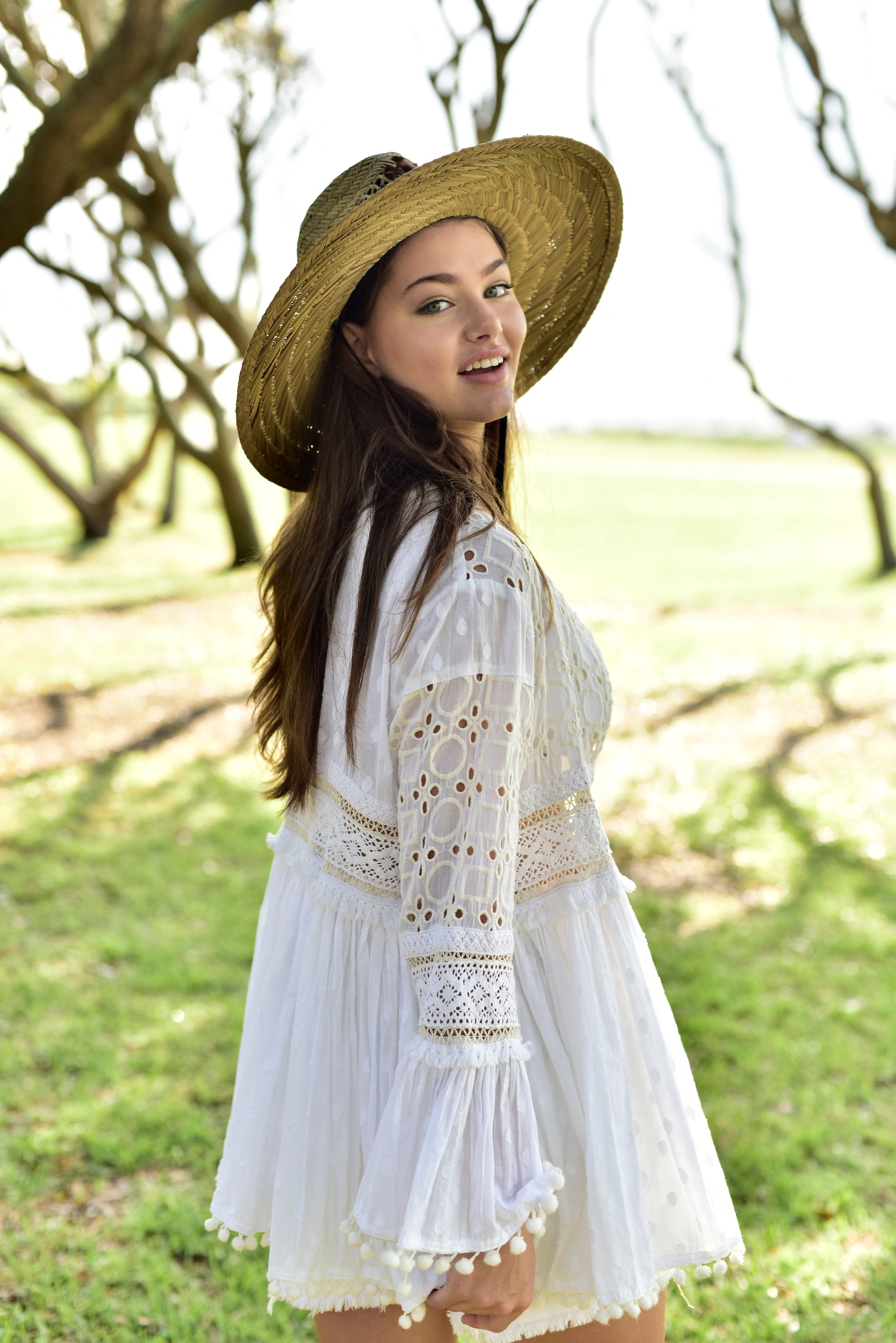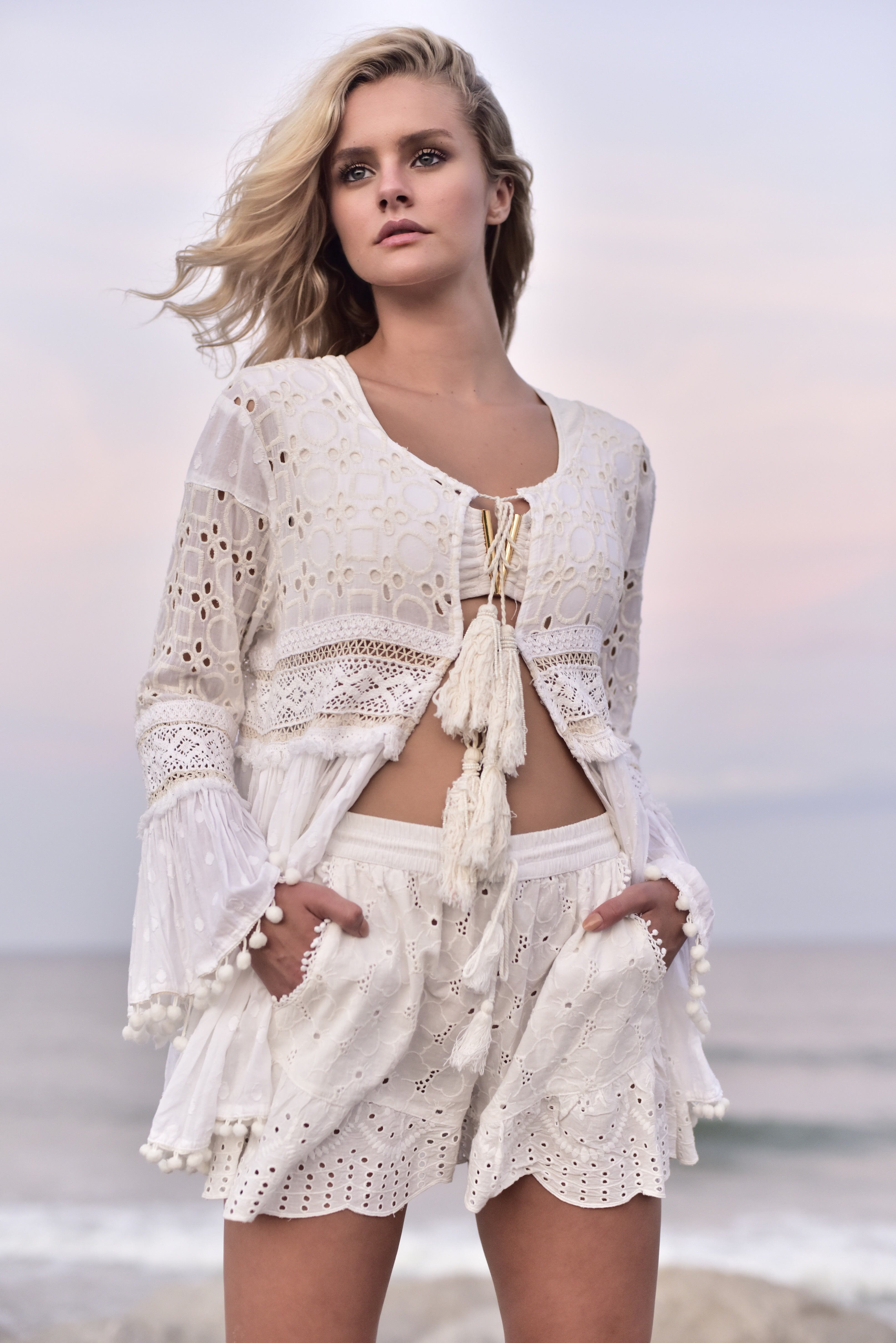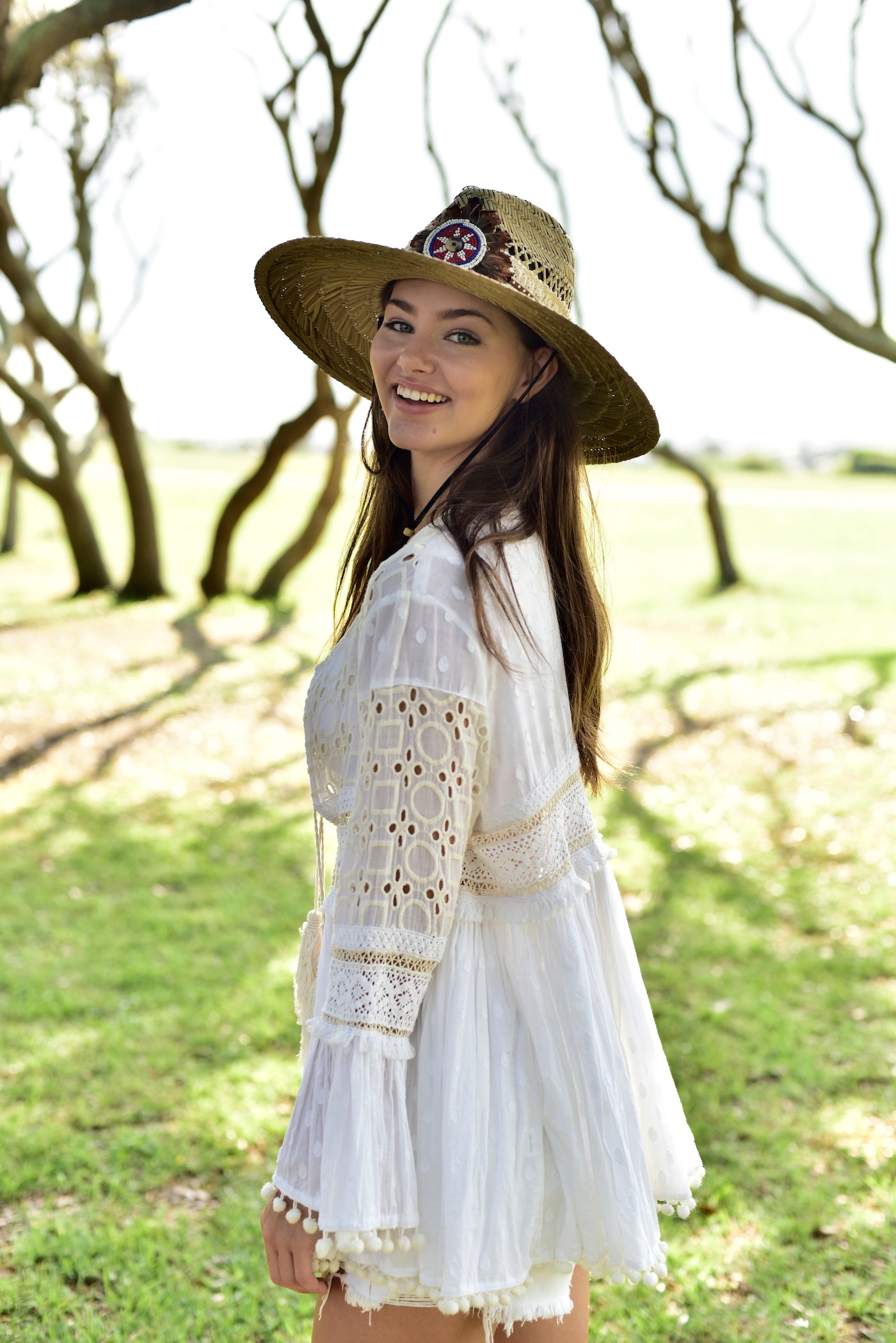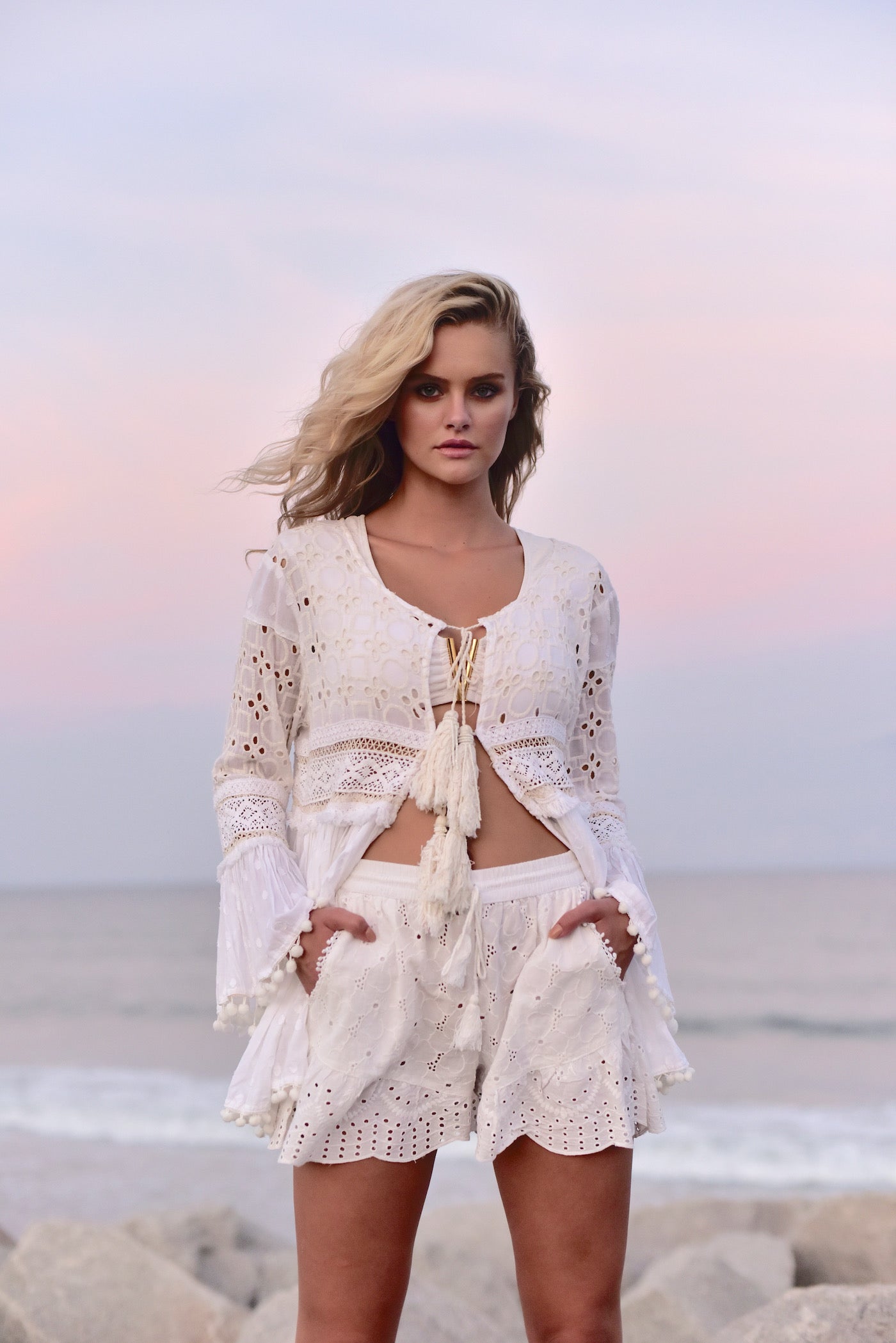 Boho Babe Jacket
A little bit Country...
A little bit Rock and Roll + goes with all your favs - jeans, cut offs, leggings, skirts, maxi dresses, shorts.
Cotton eyelet boho jacket with tassel ties, pom pom trim and eyelet panels. One size fits up to 14.
Shown with Eyelet Shorts https://www.luxeisle.com/products/eyelet-shorts
Models are 5'8 and 5'9.