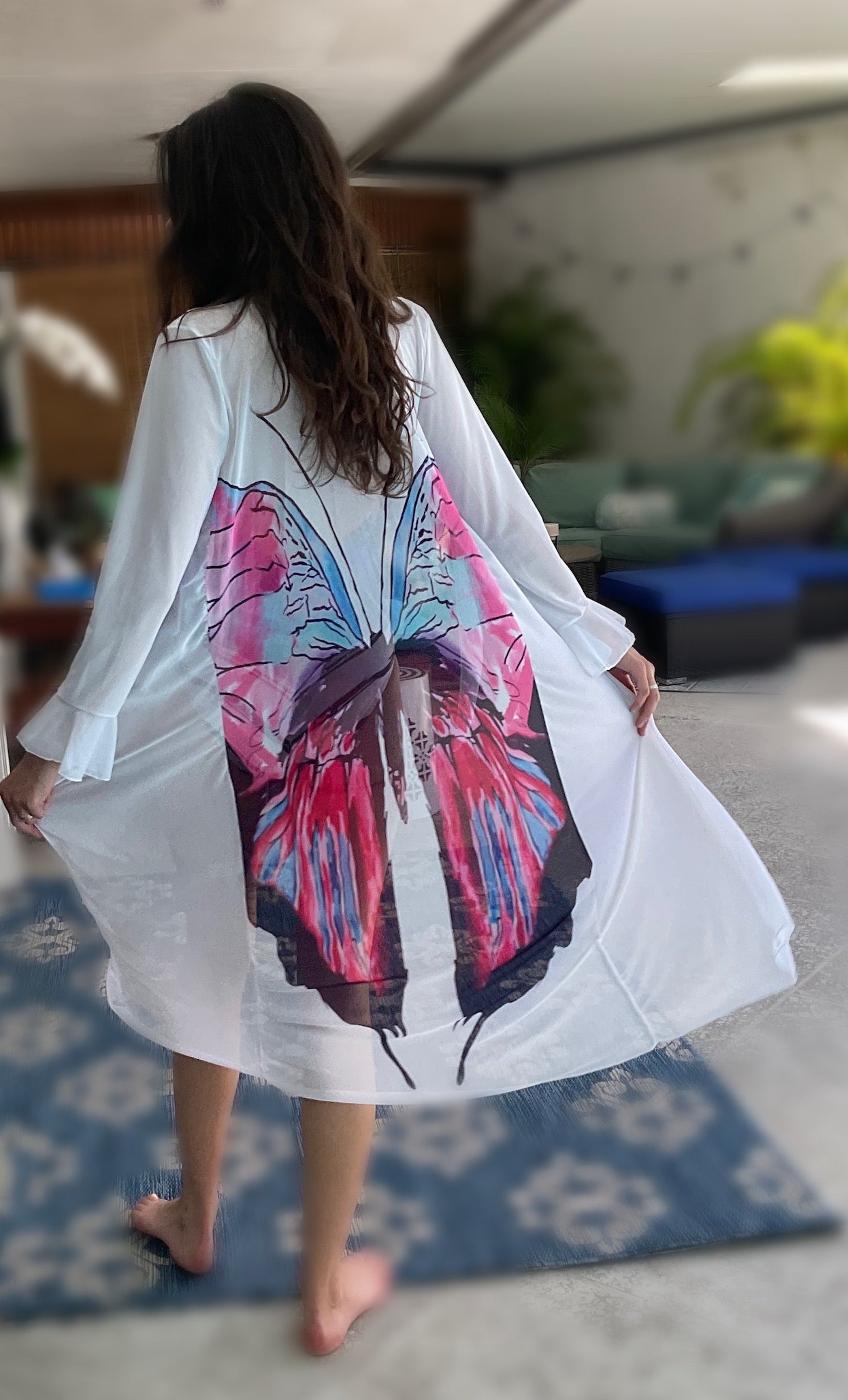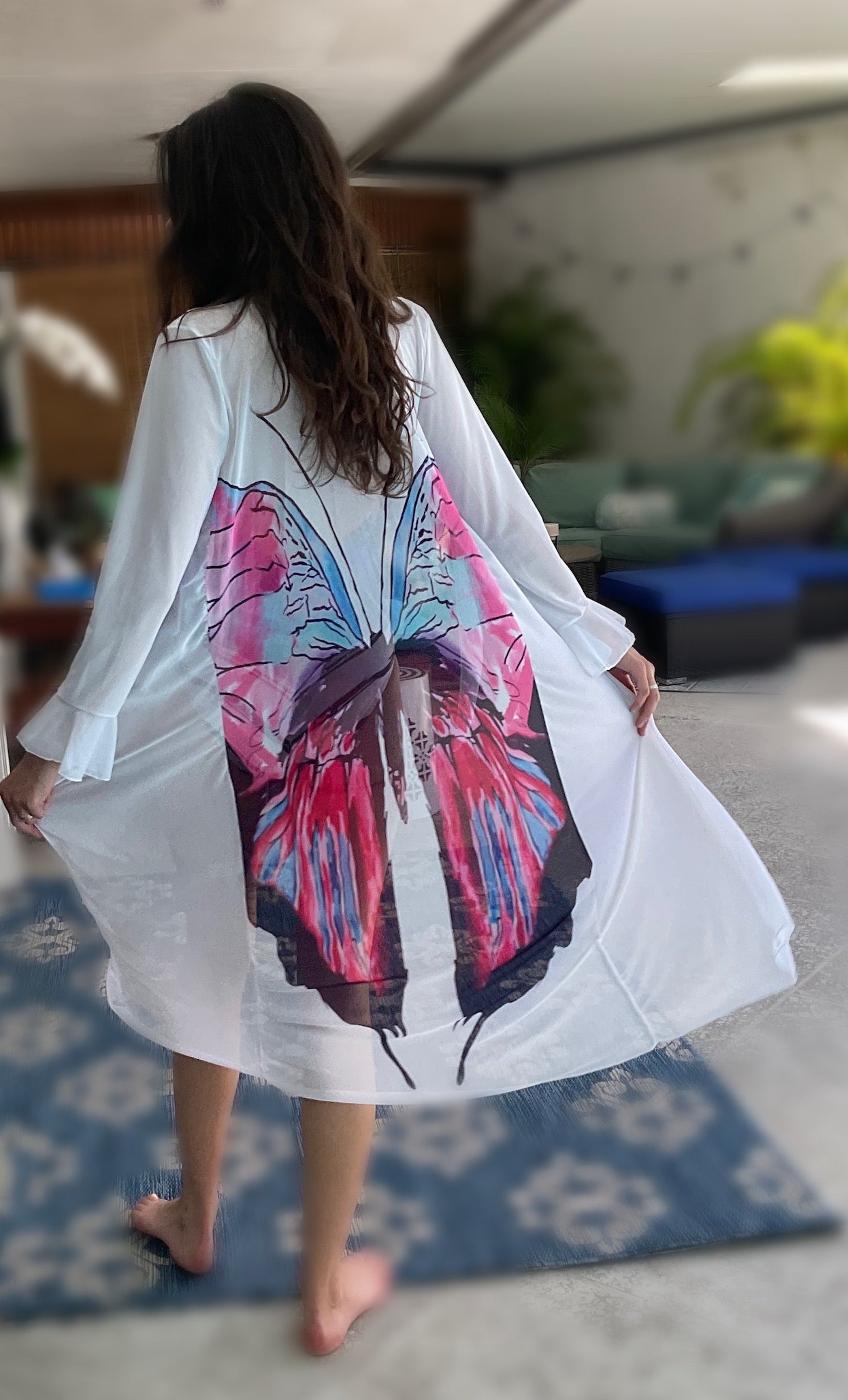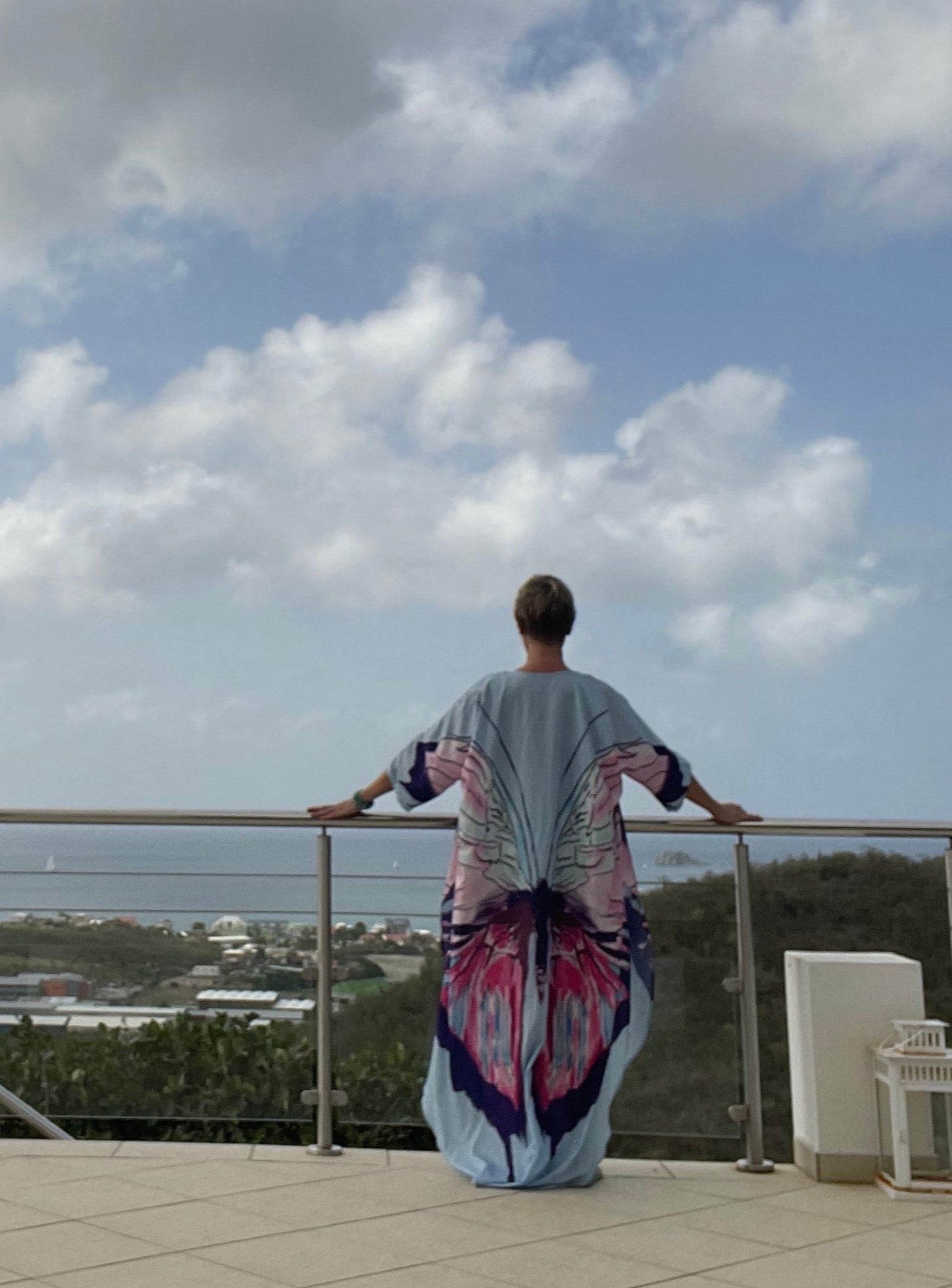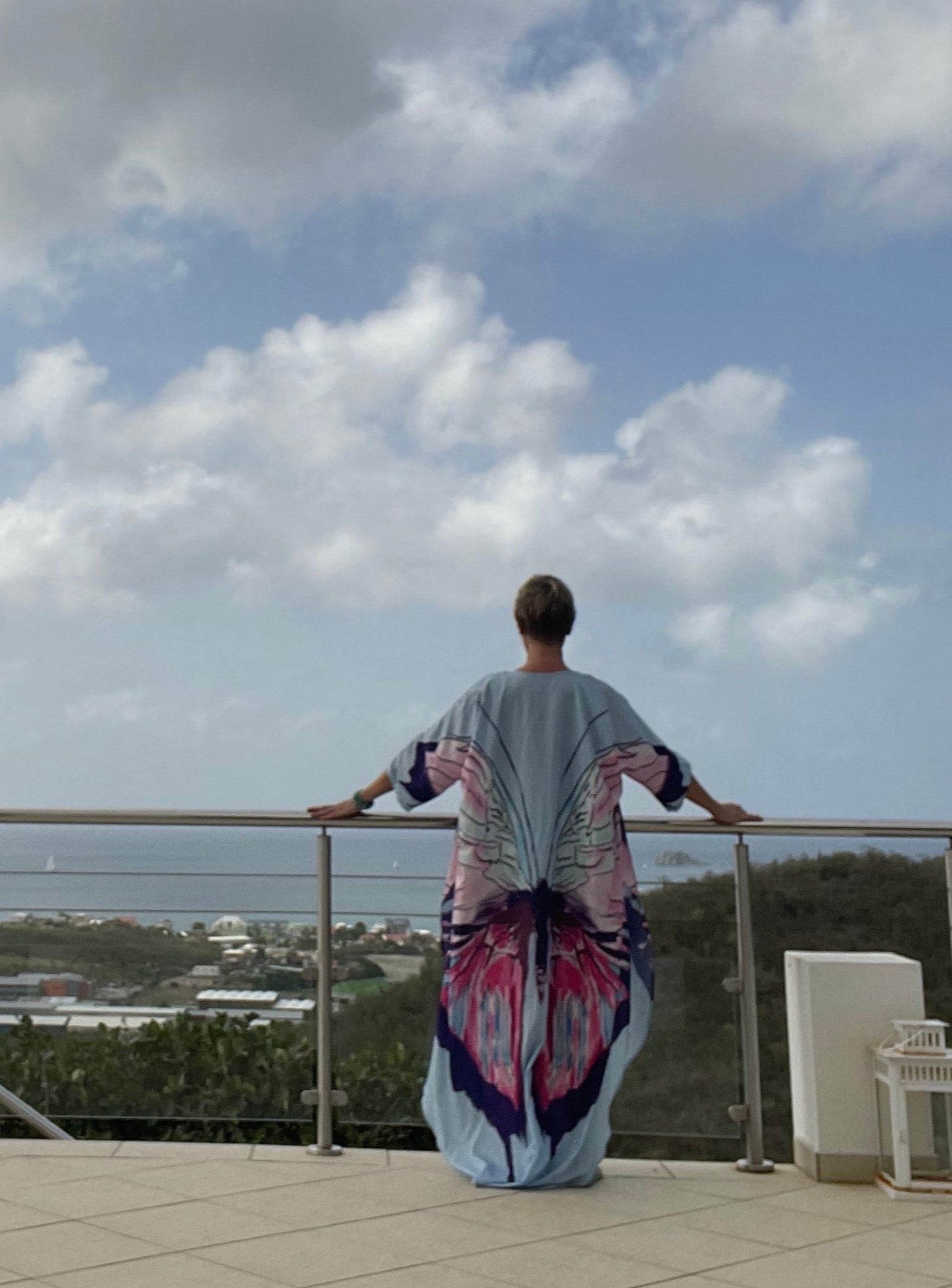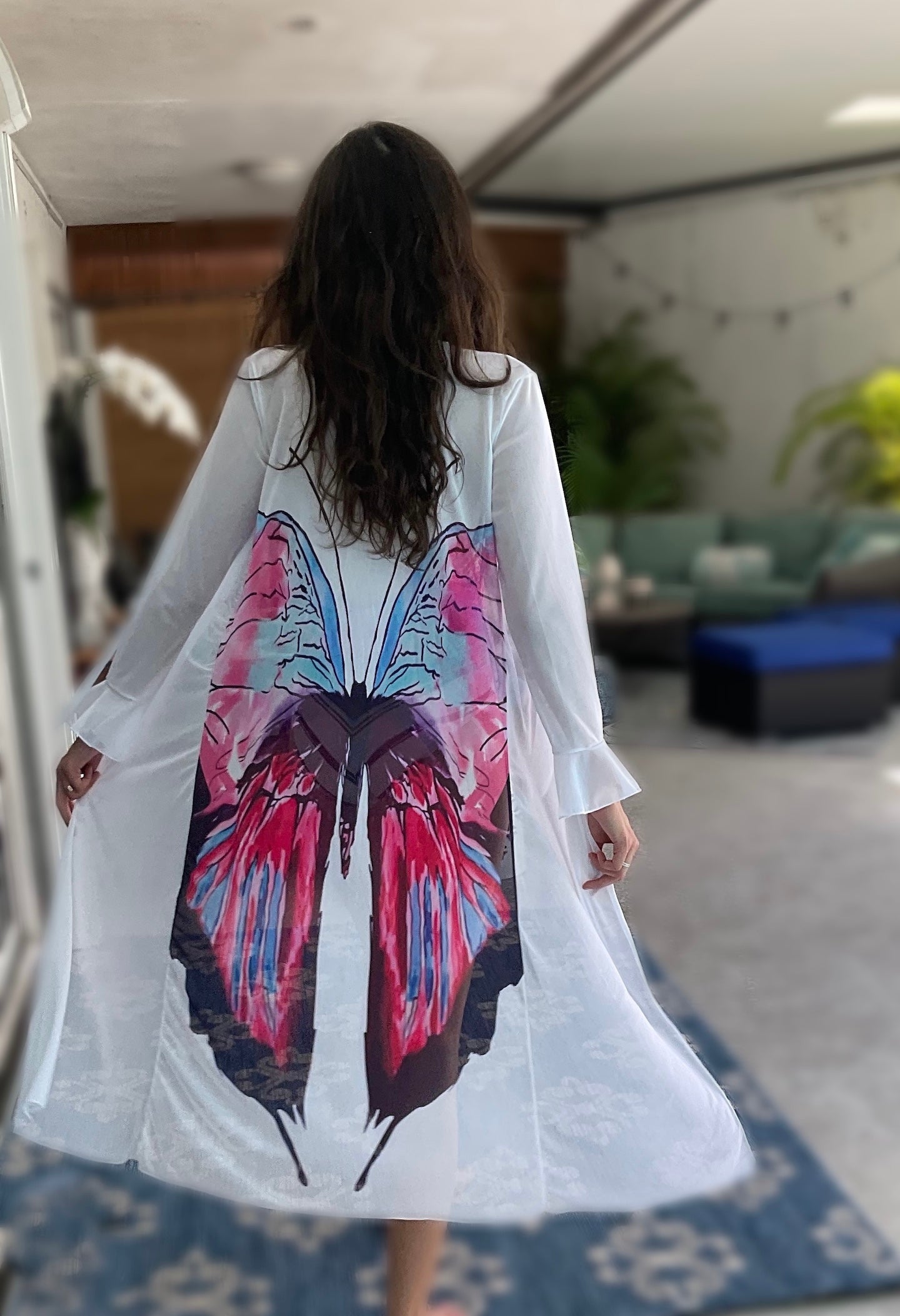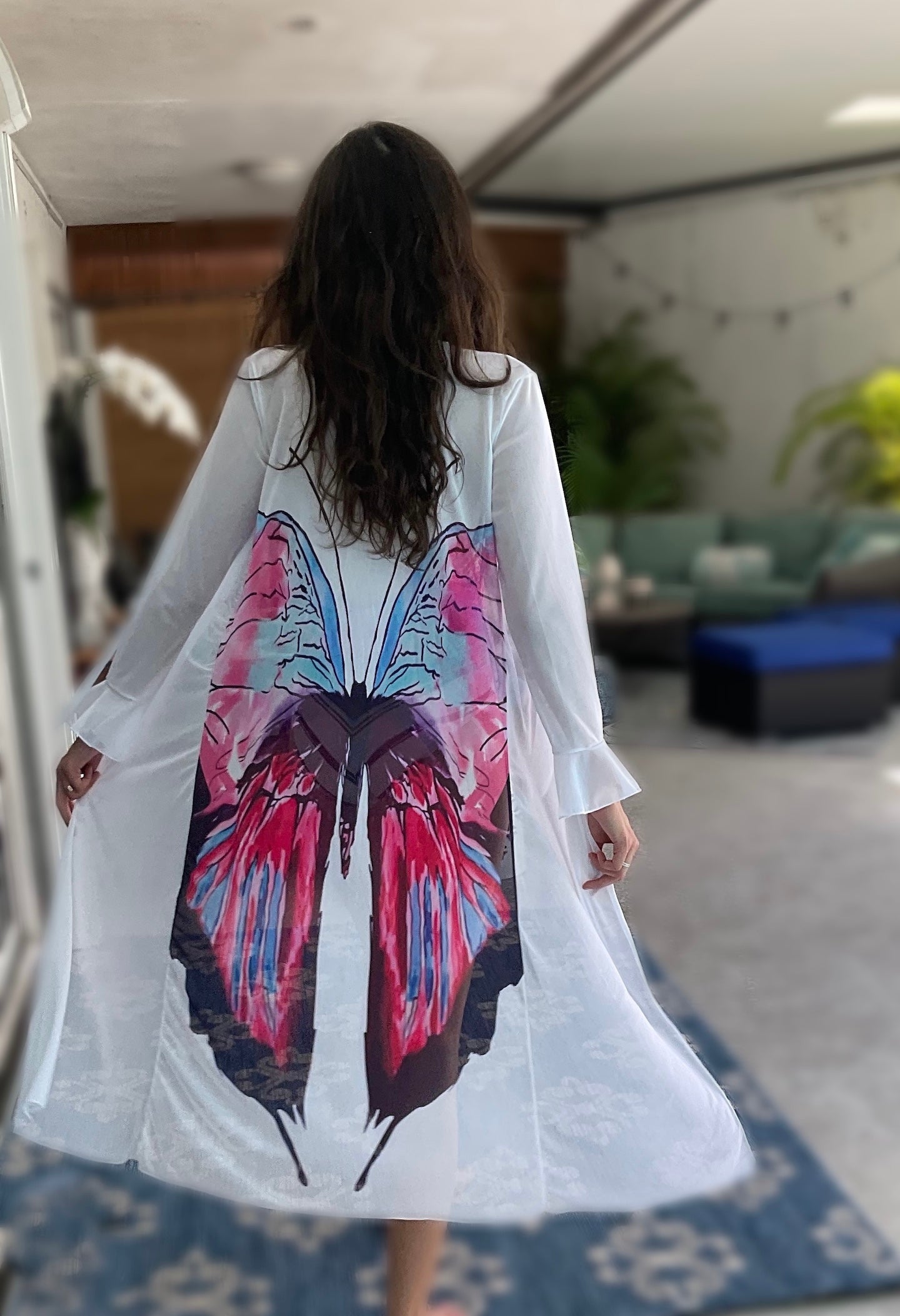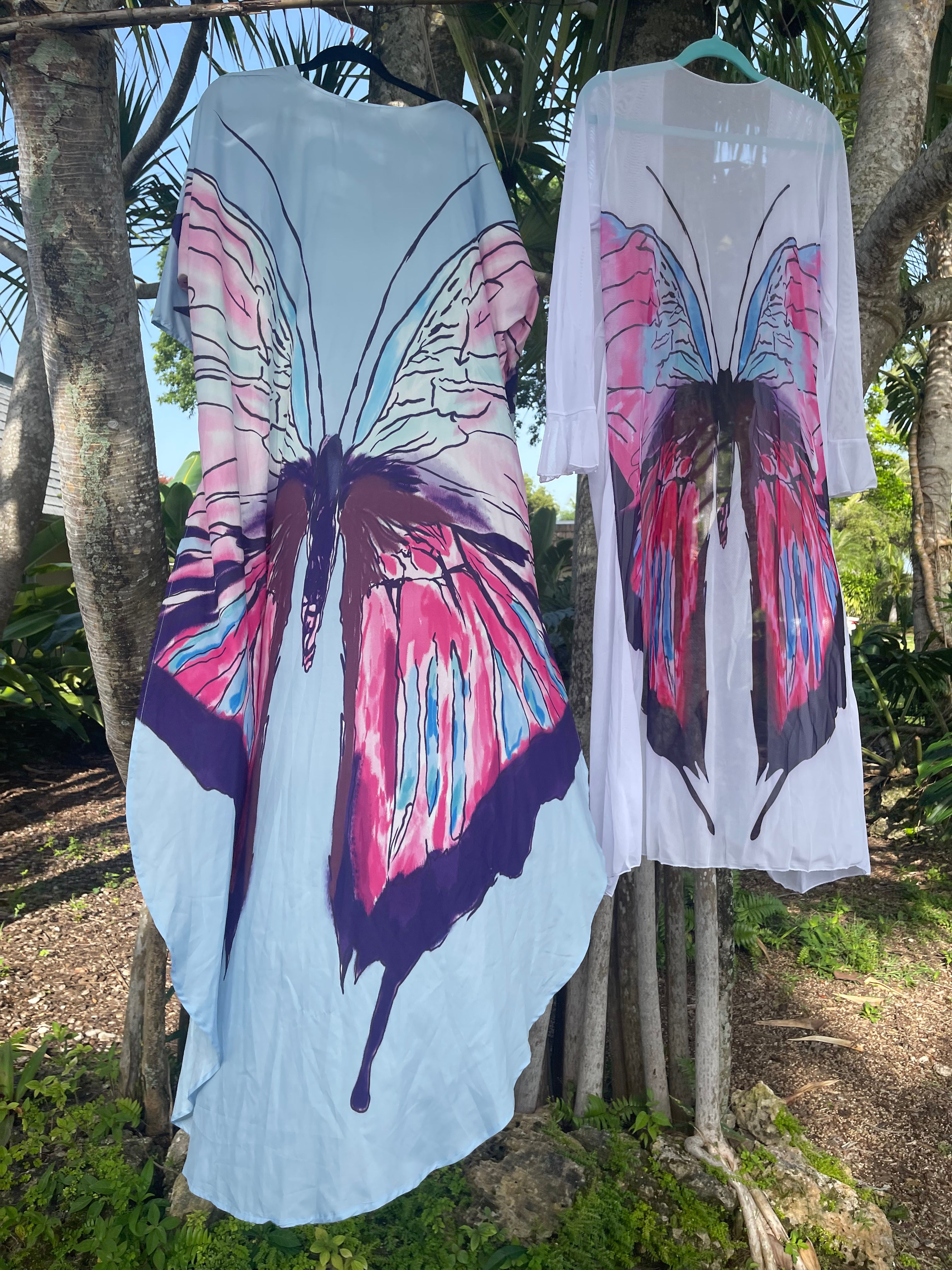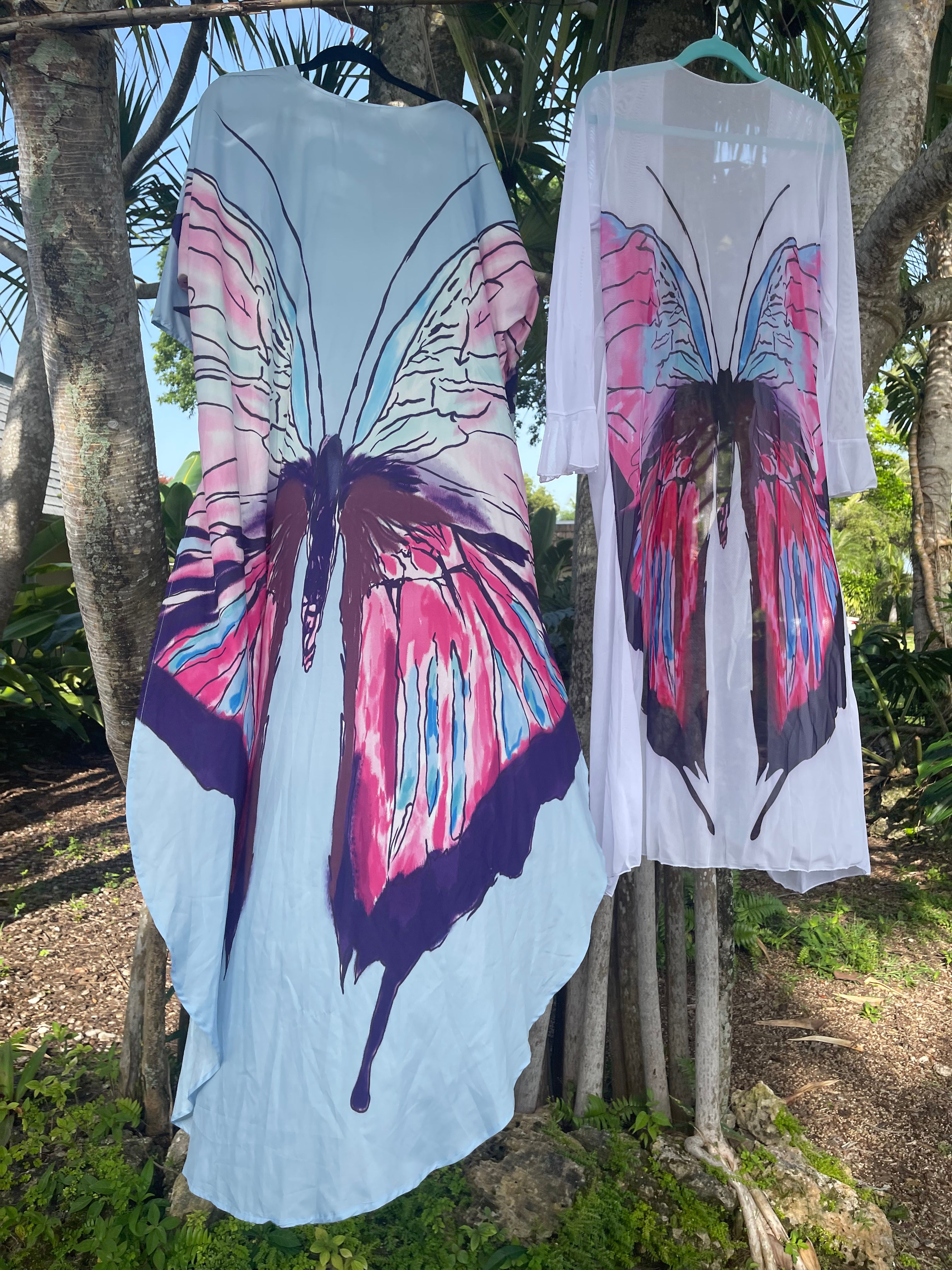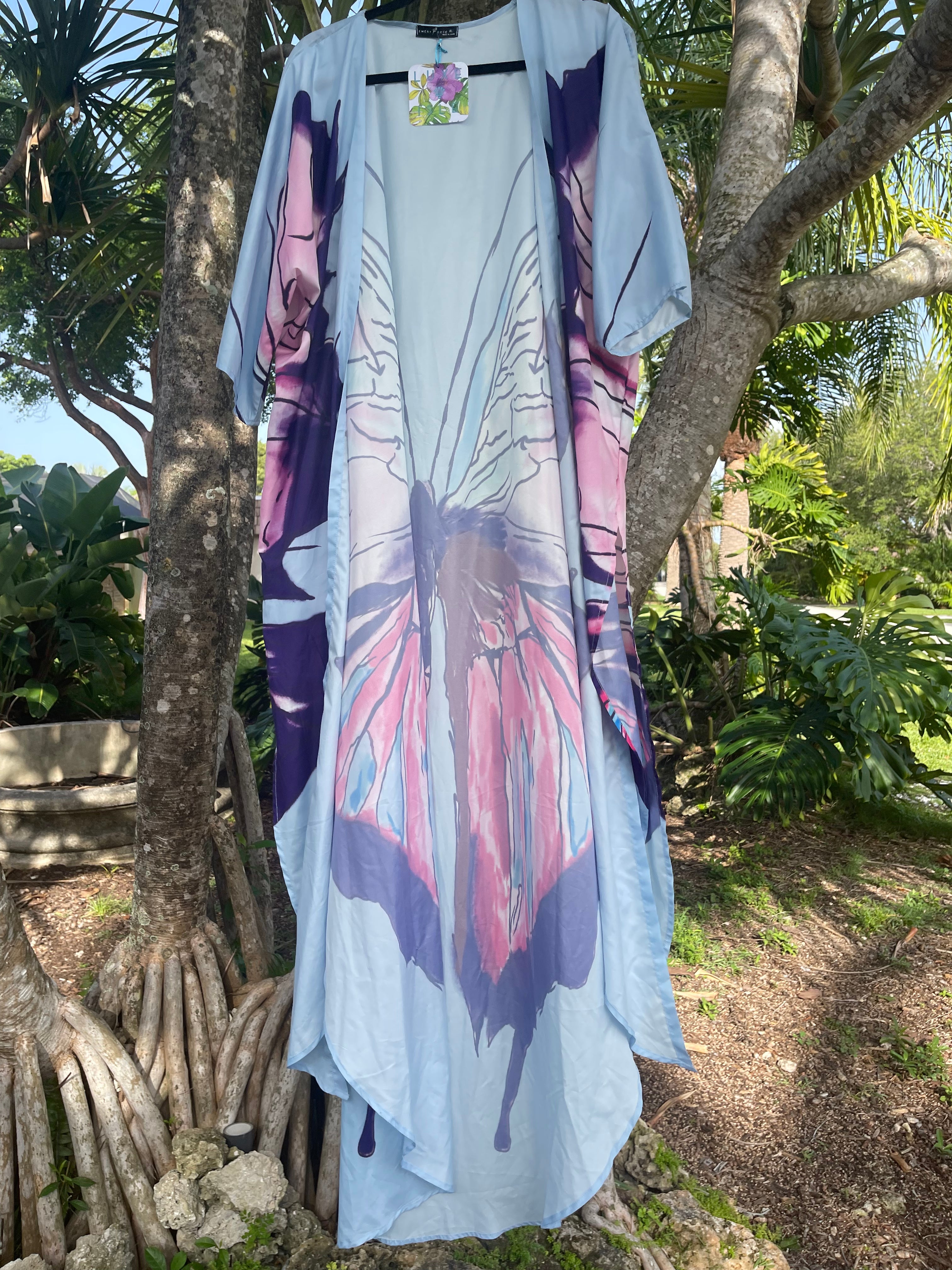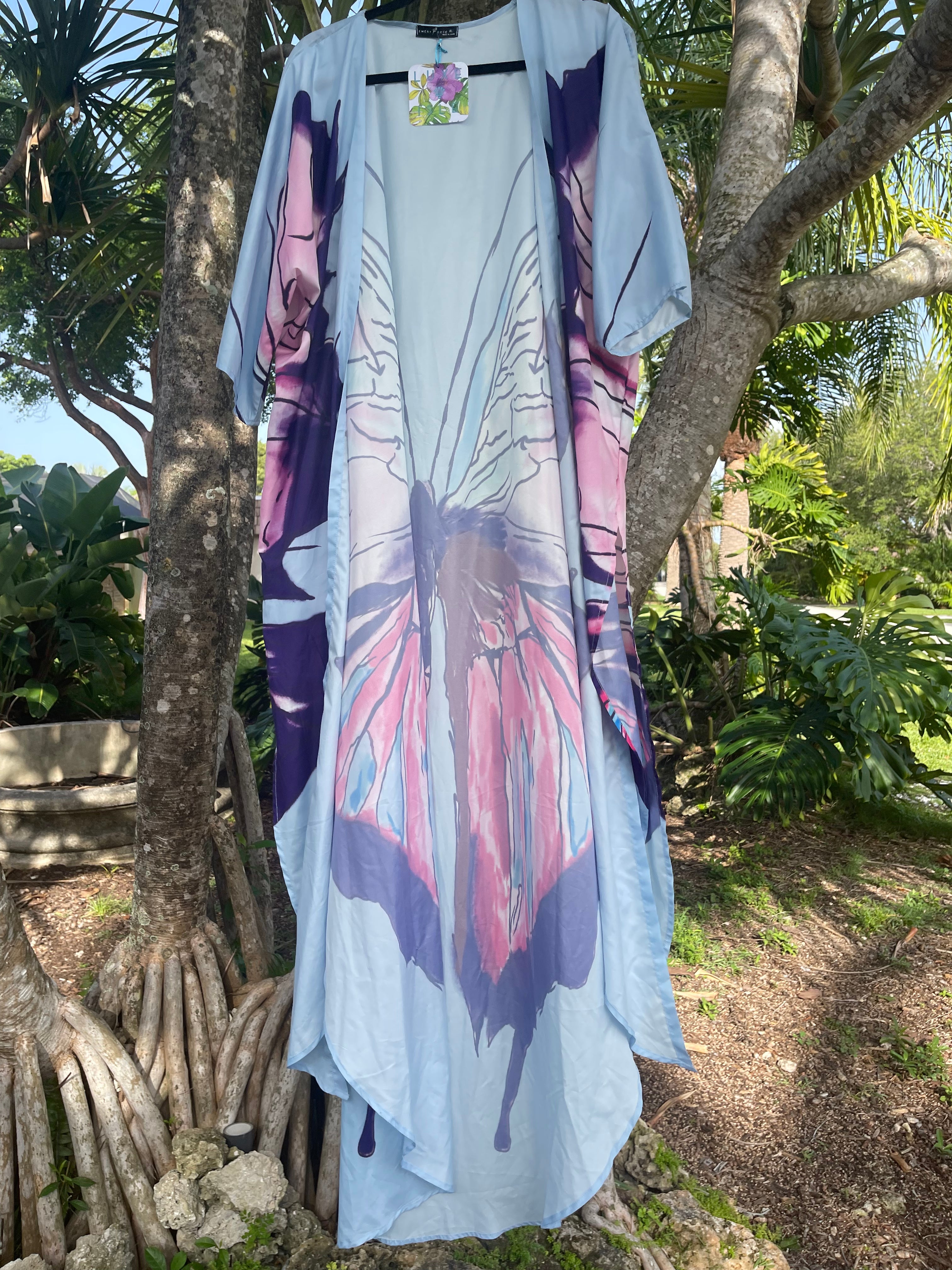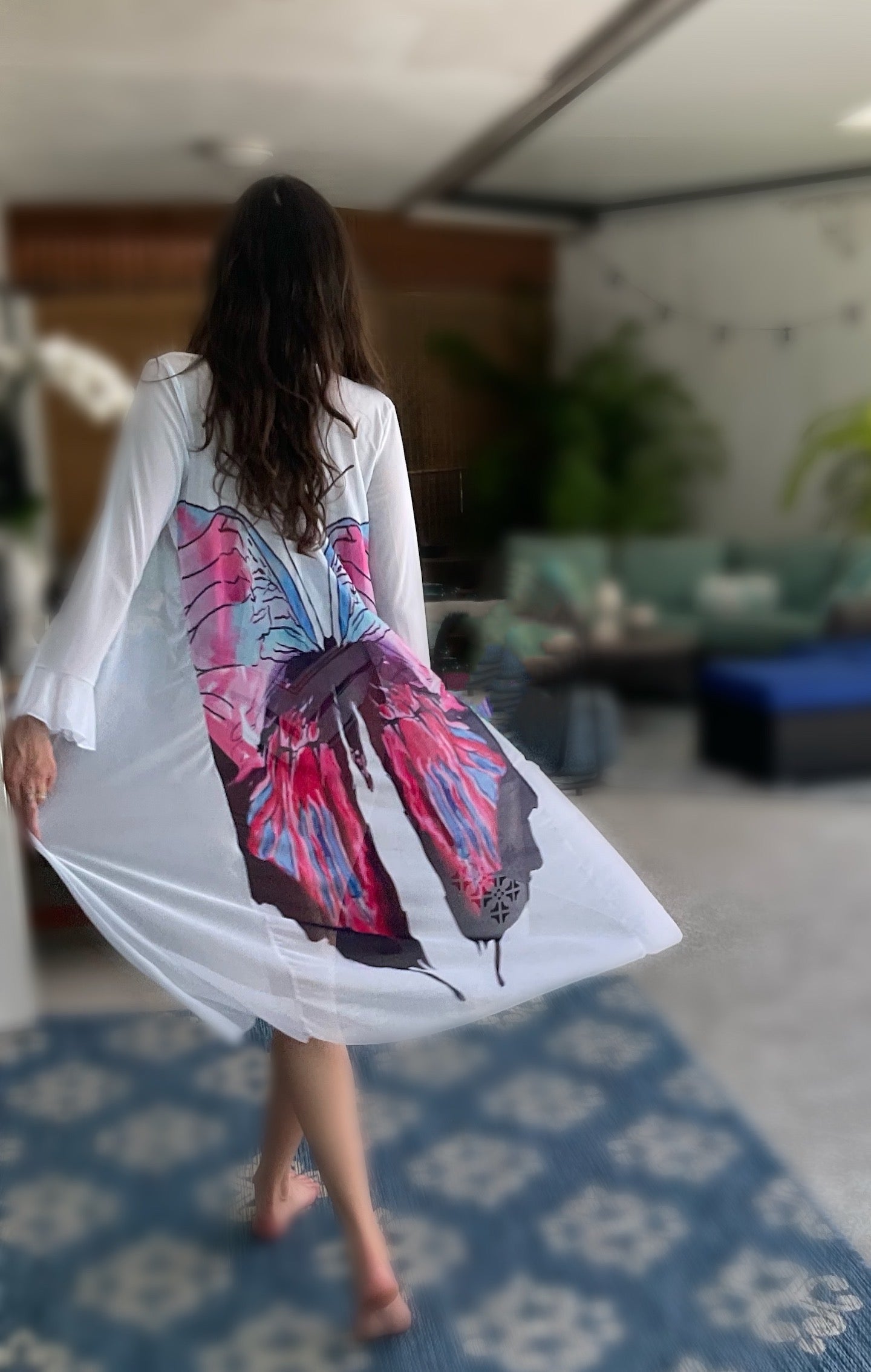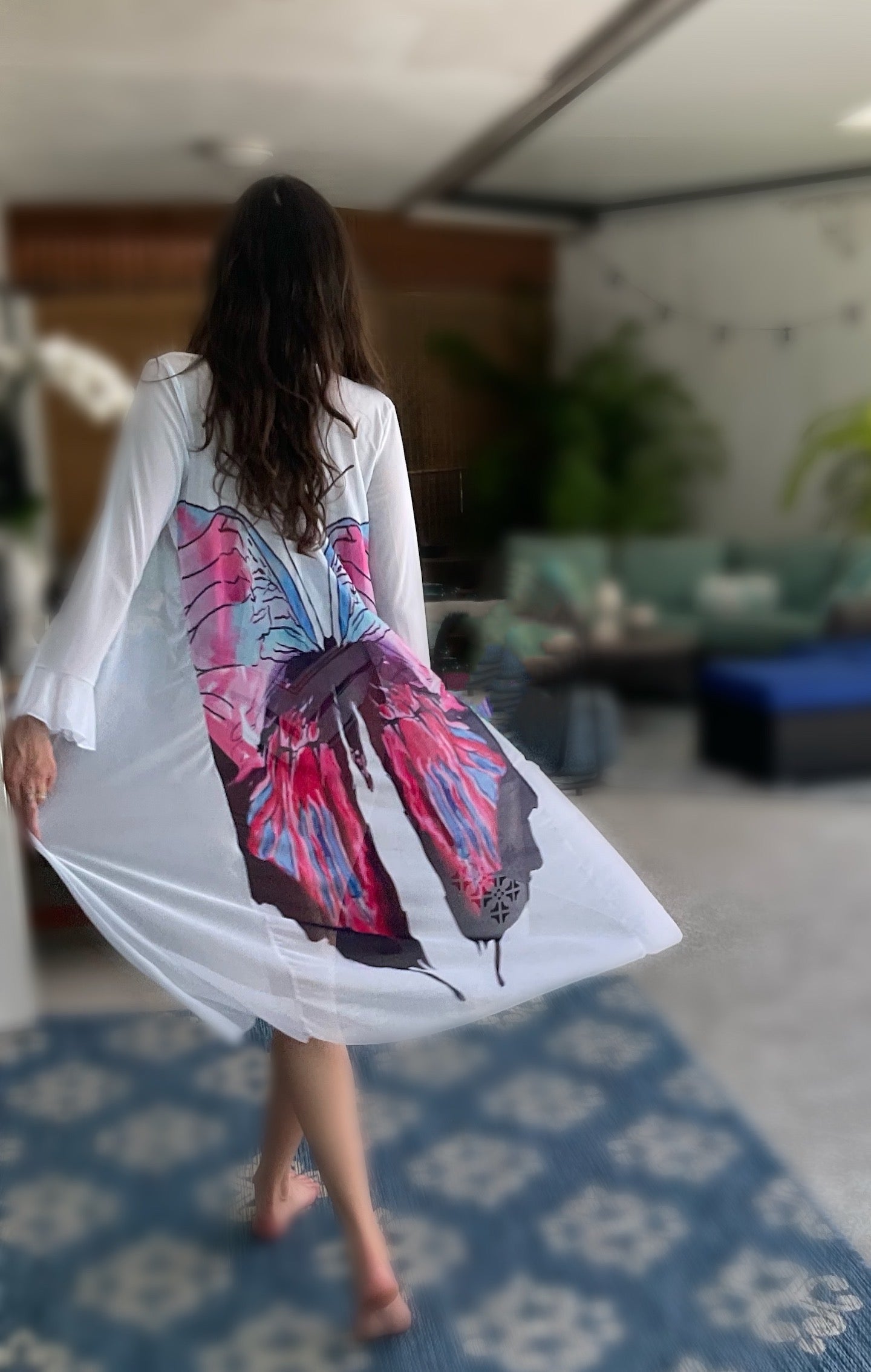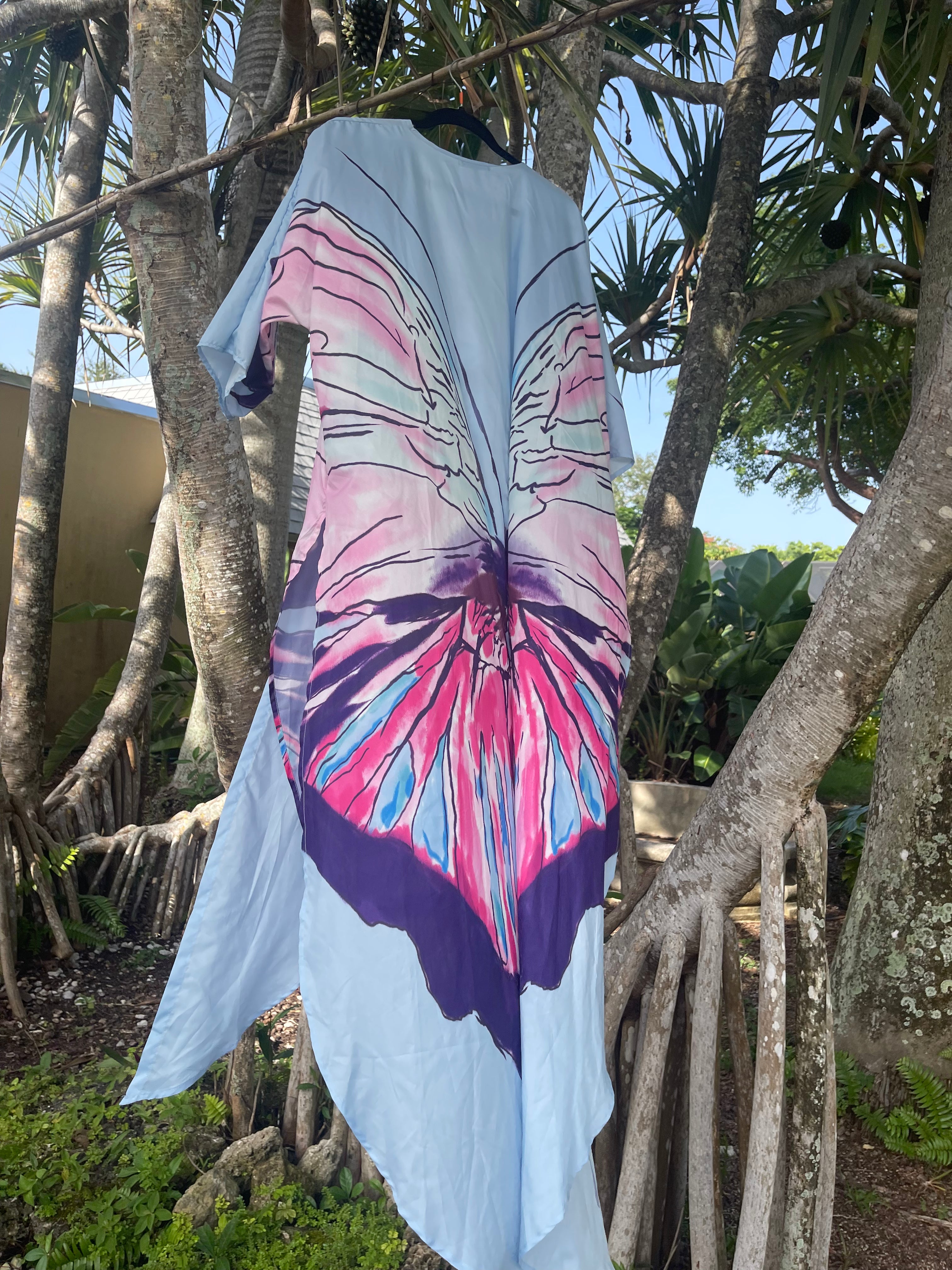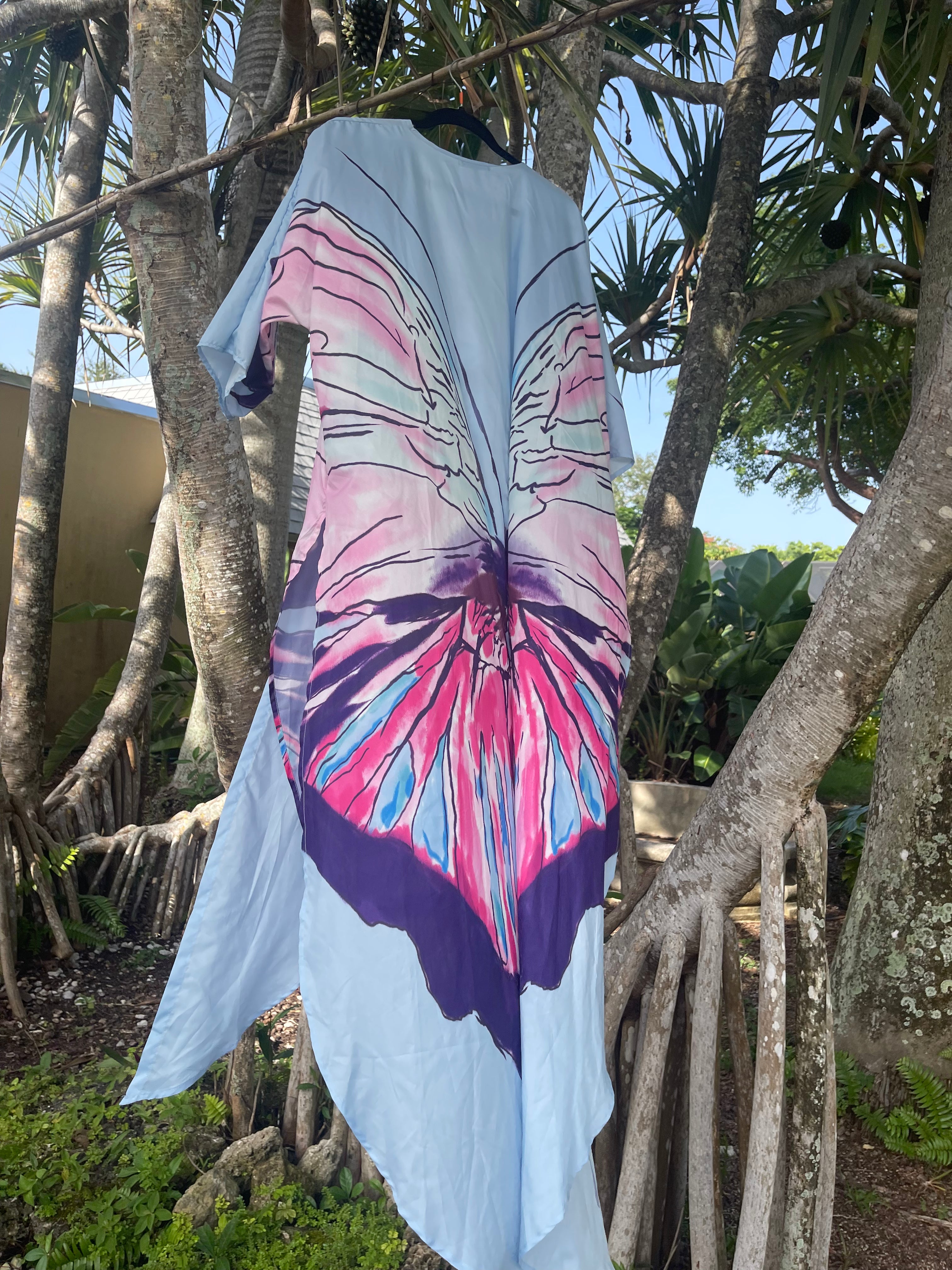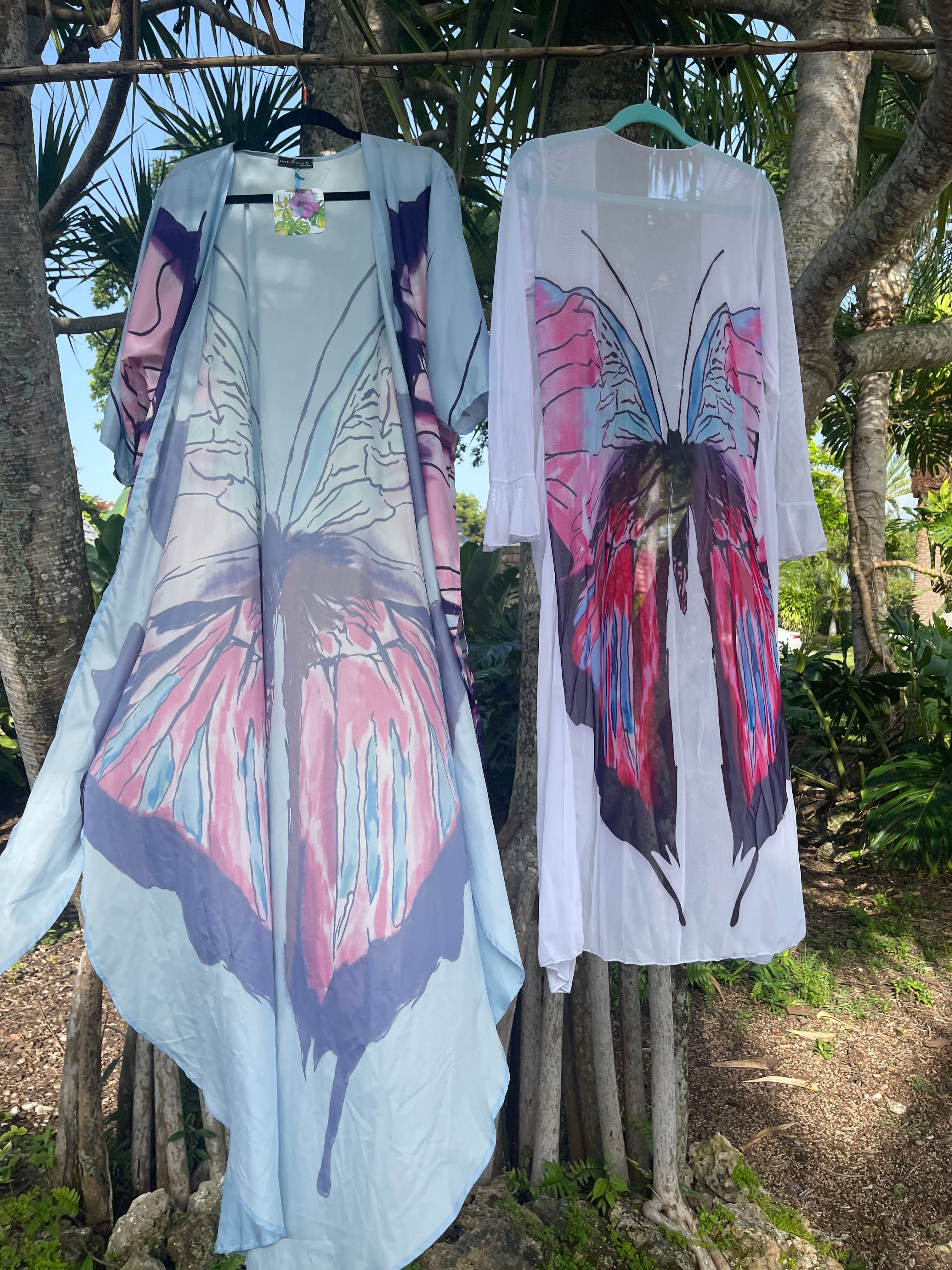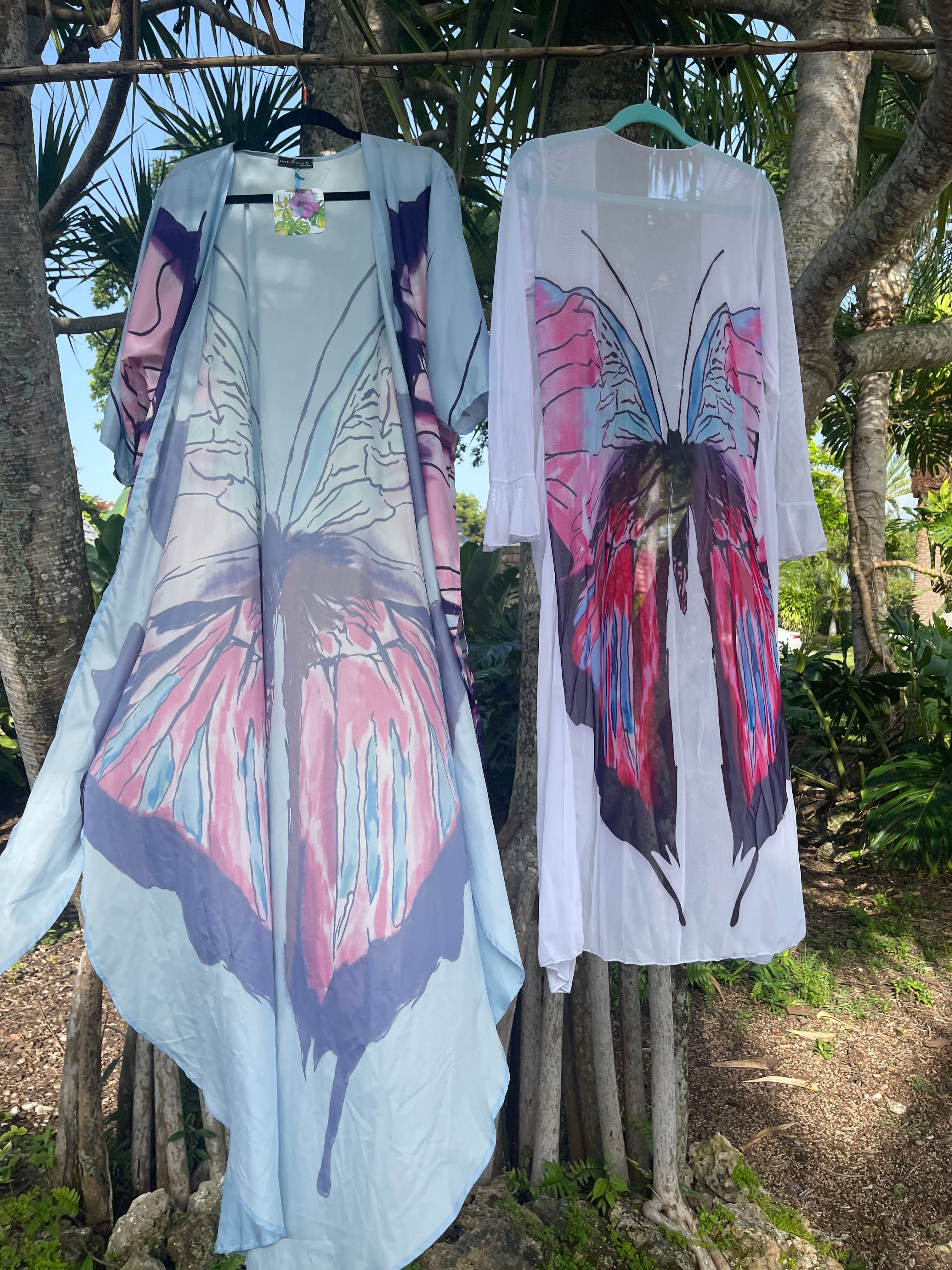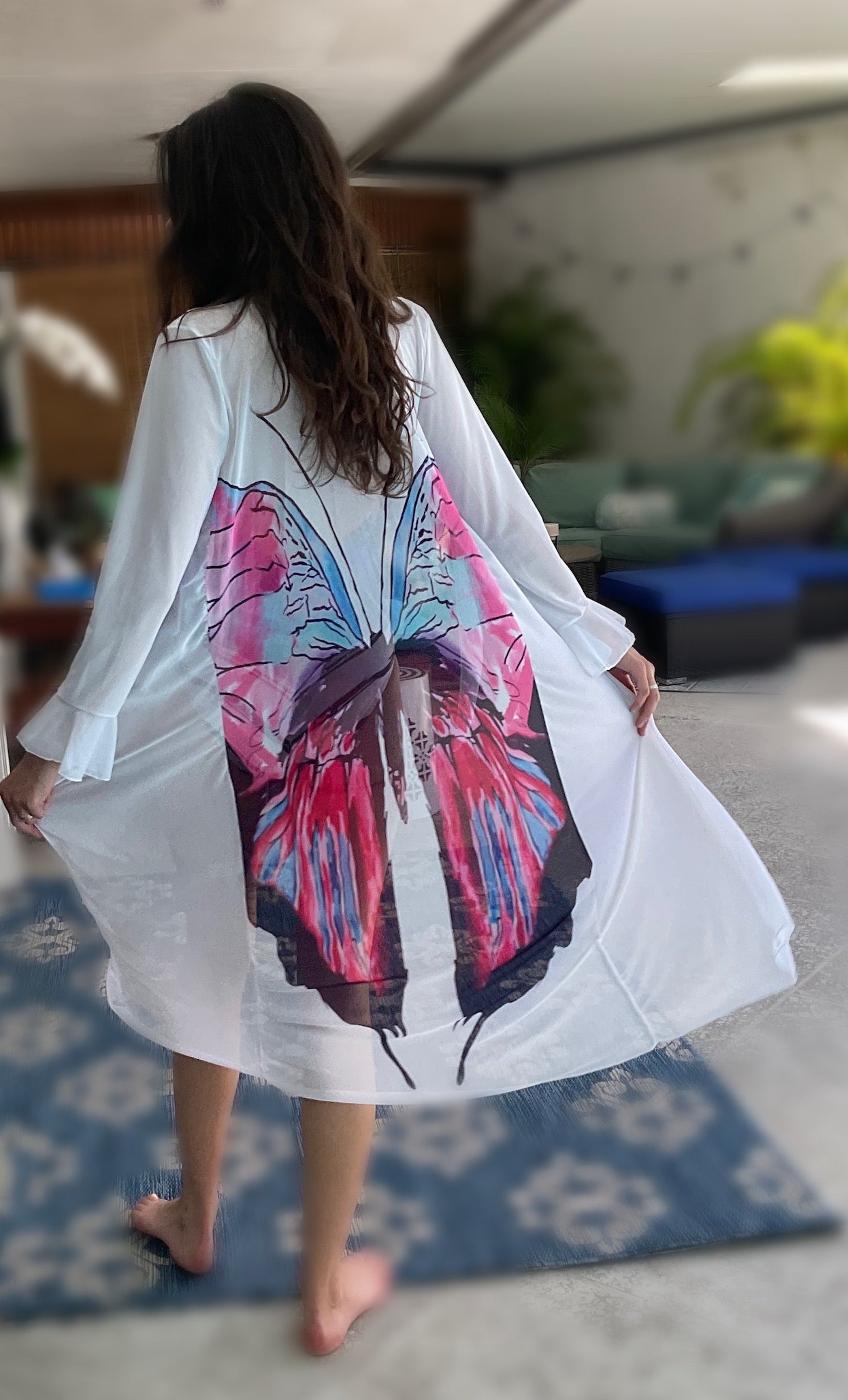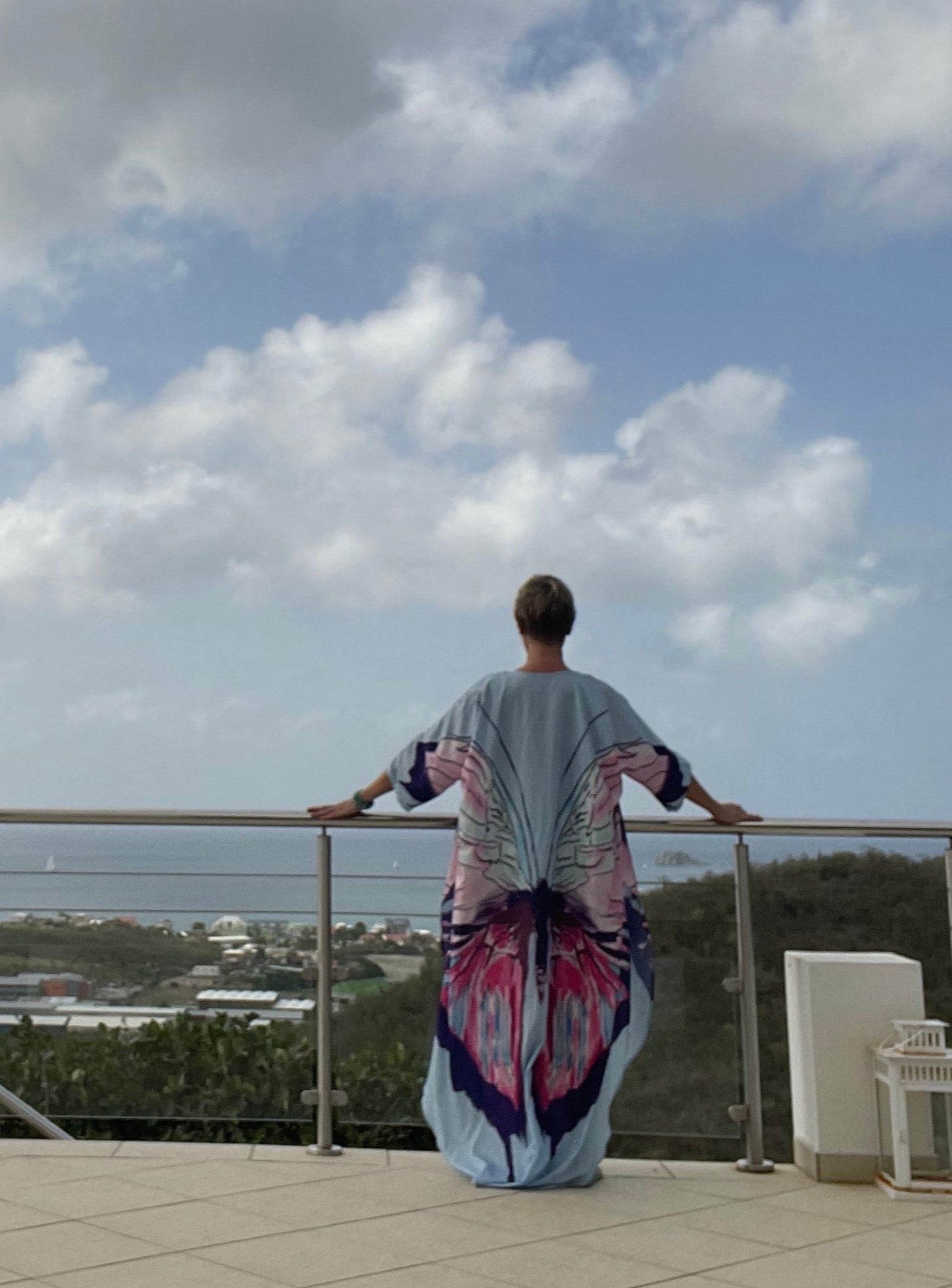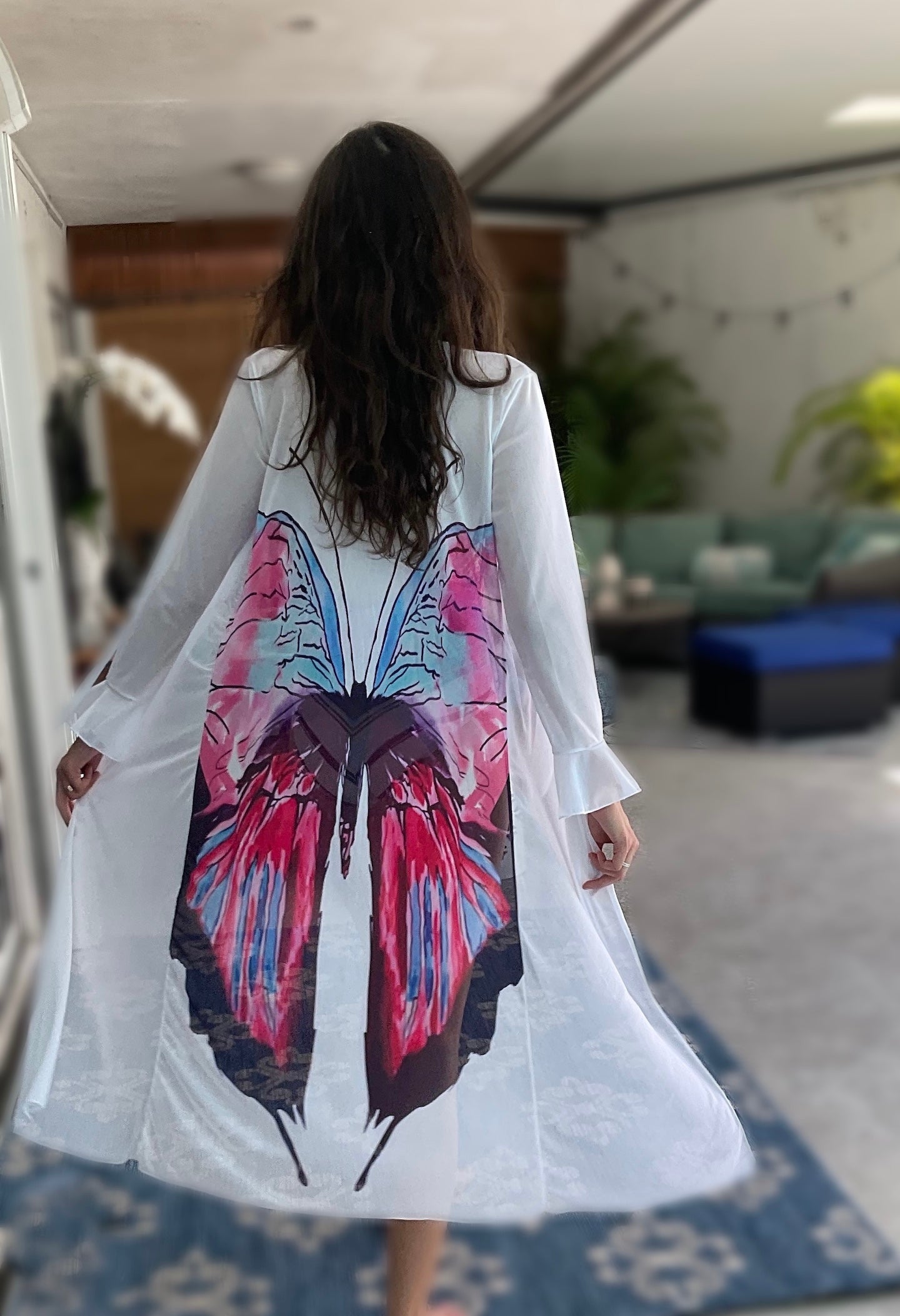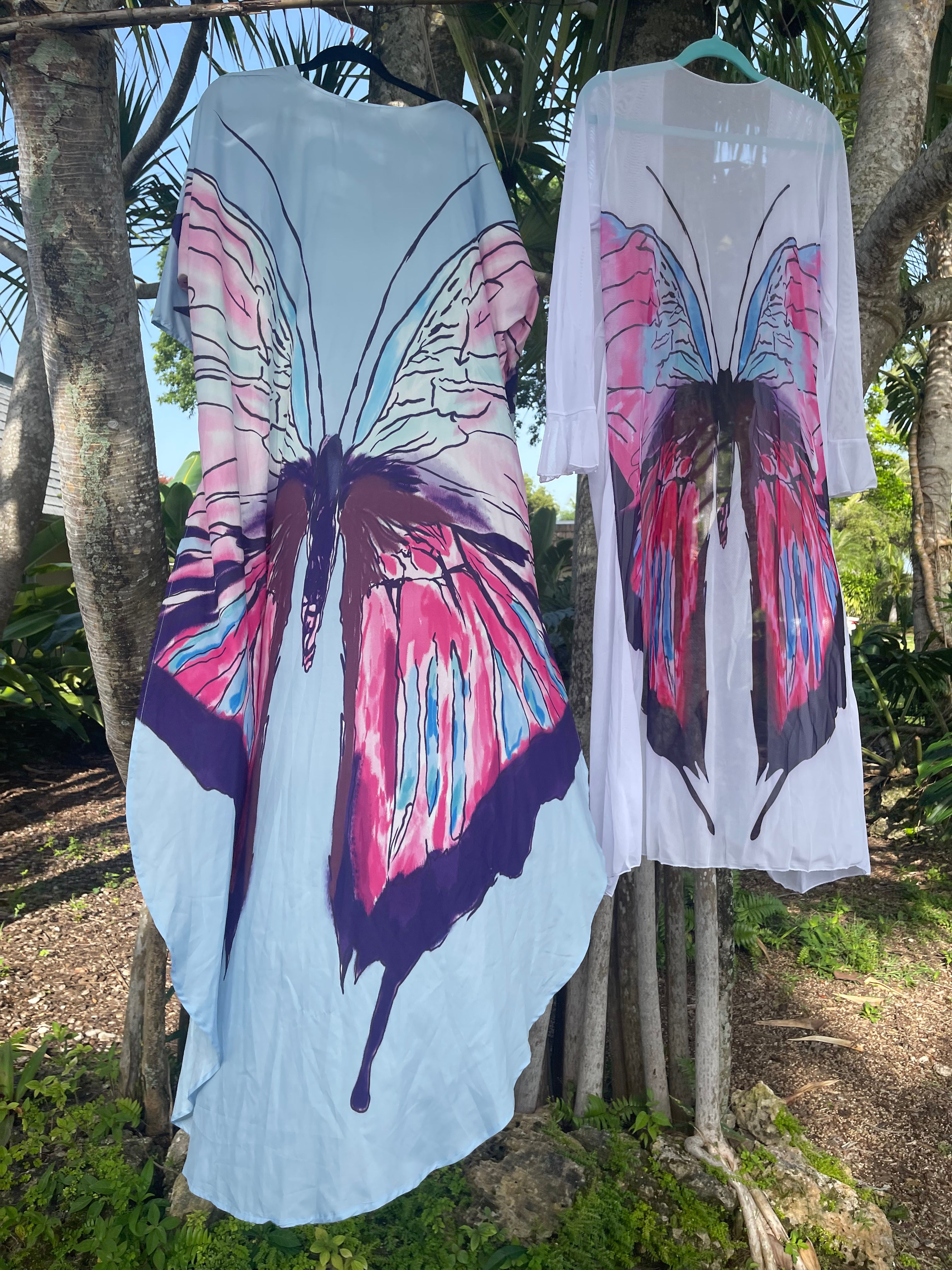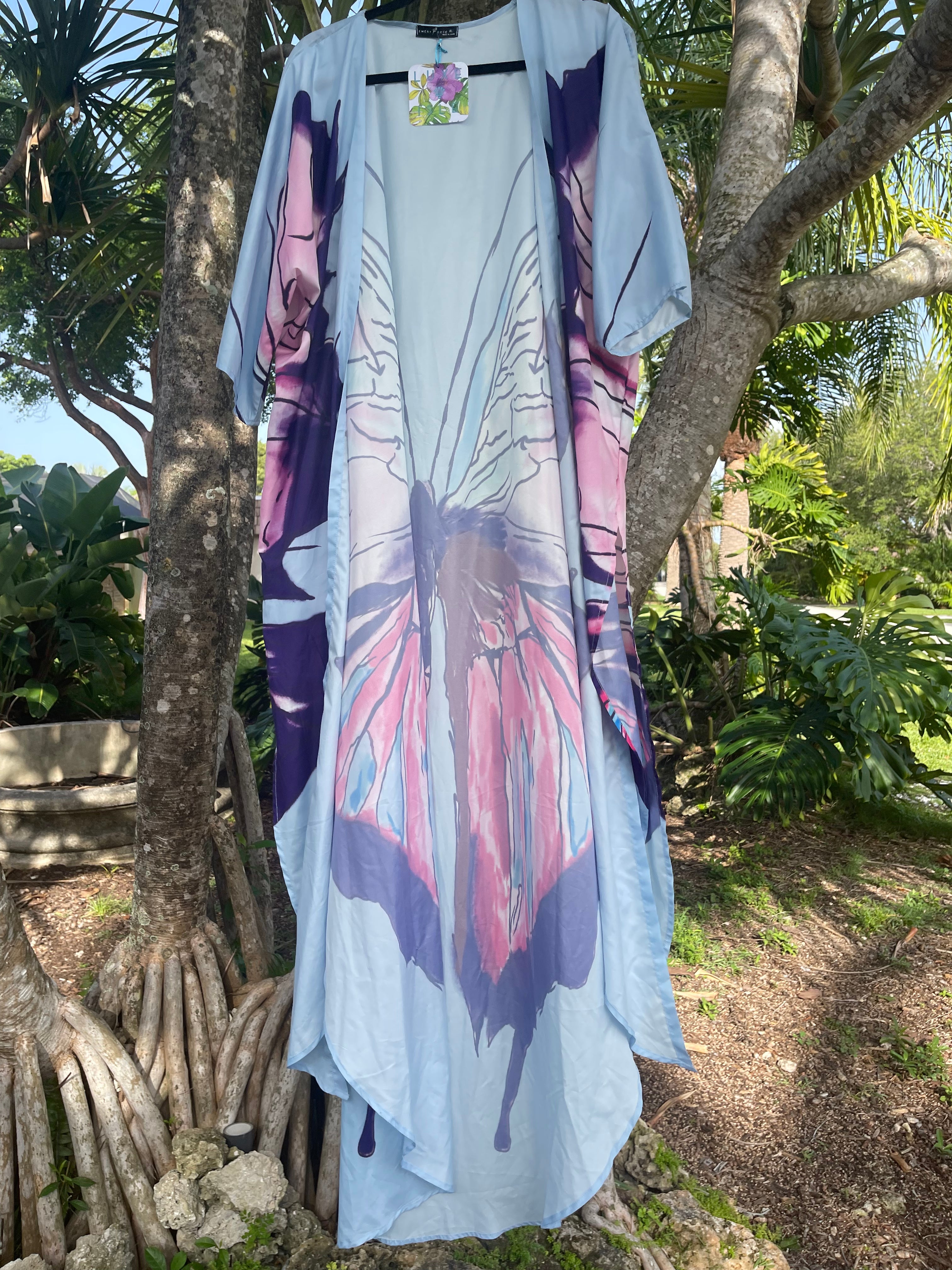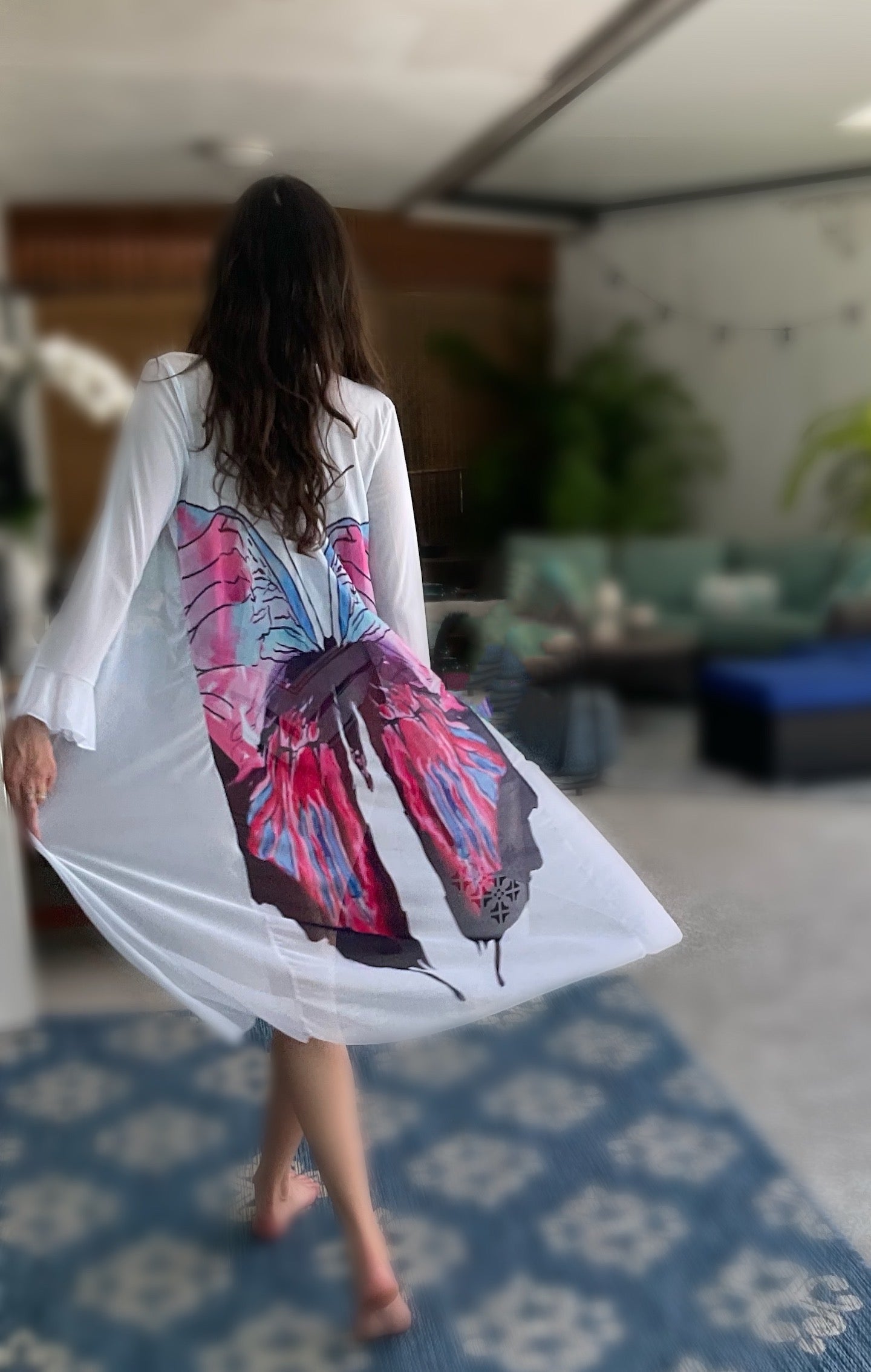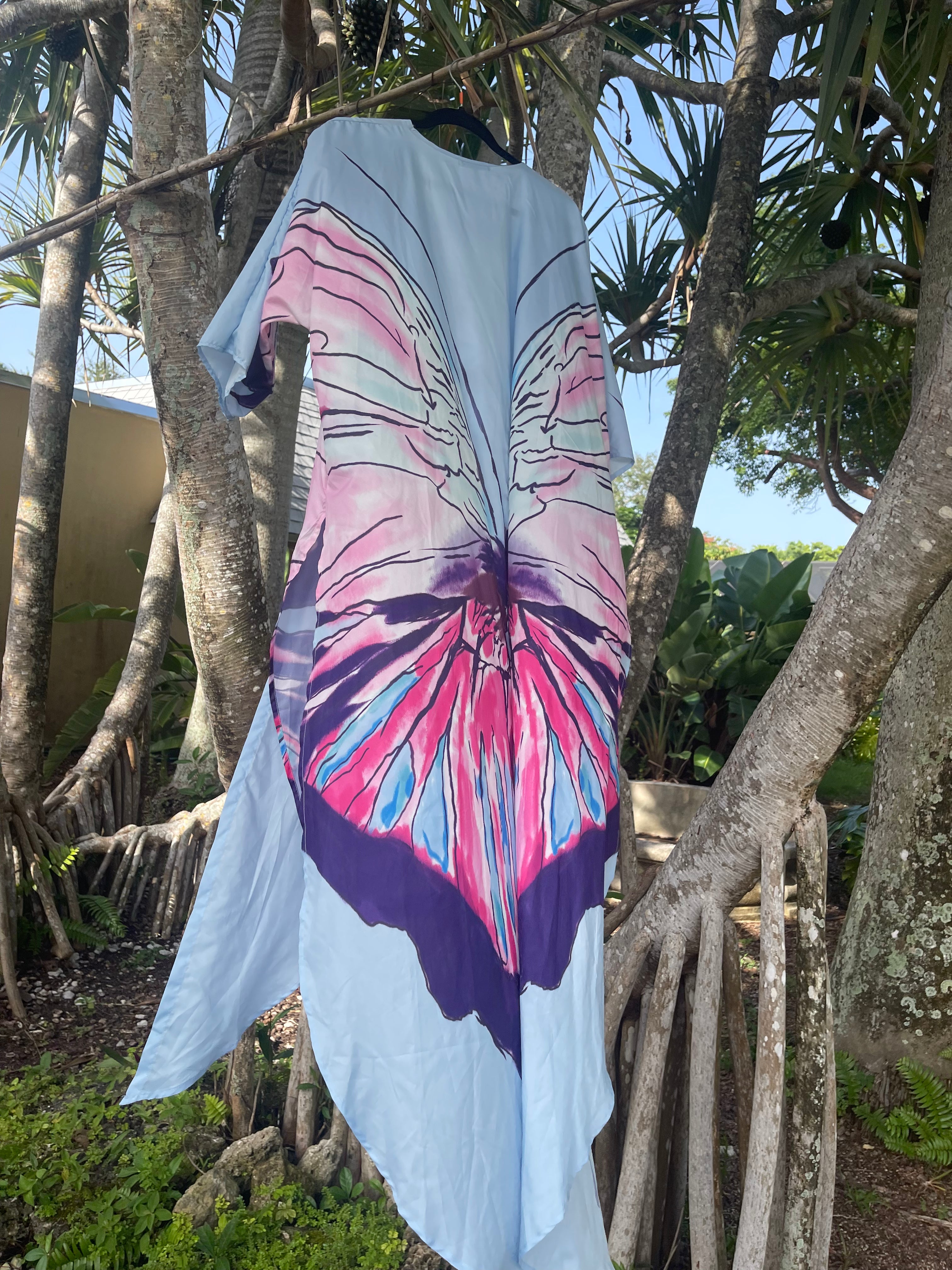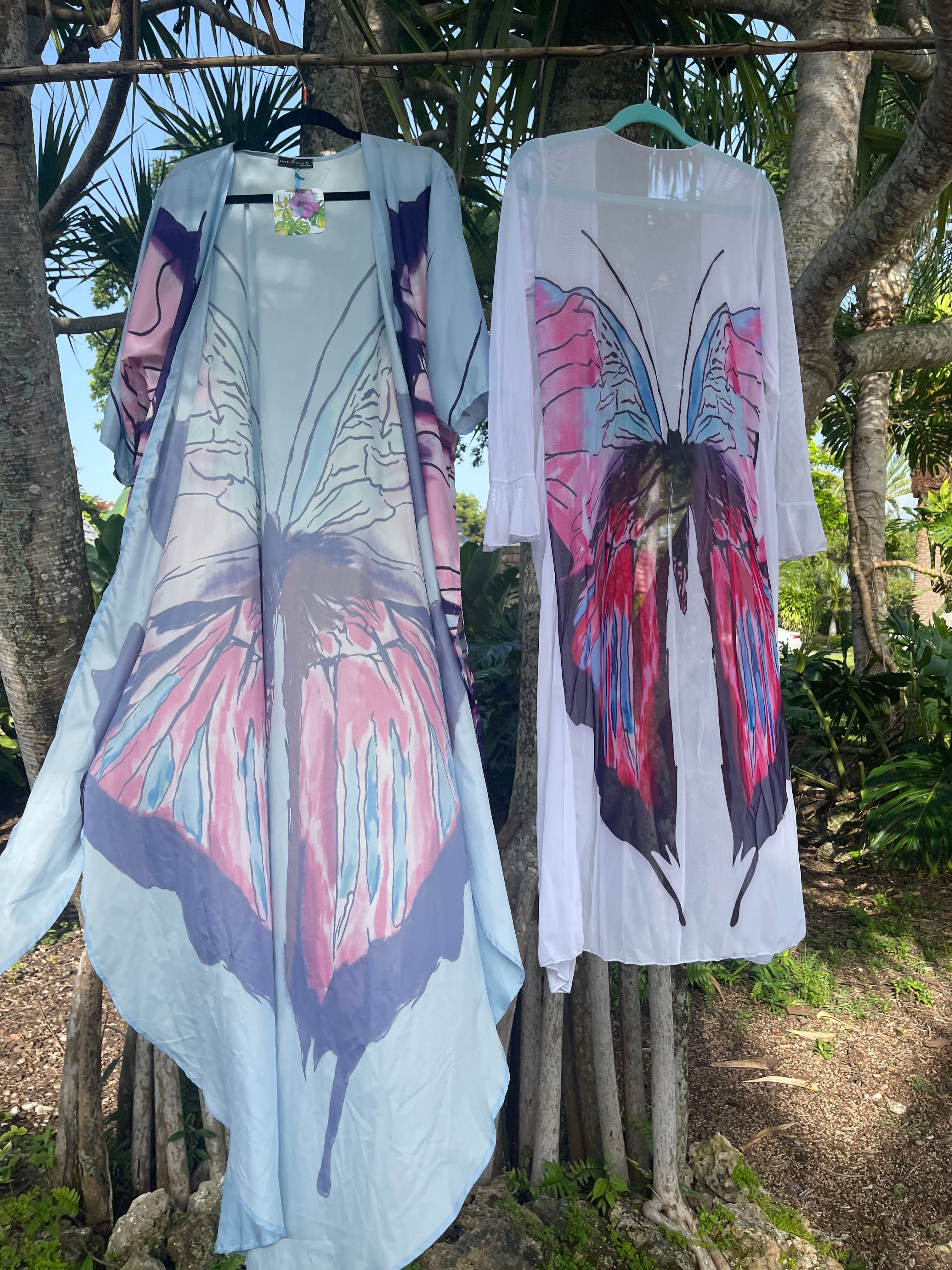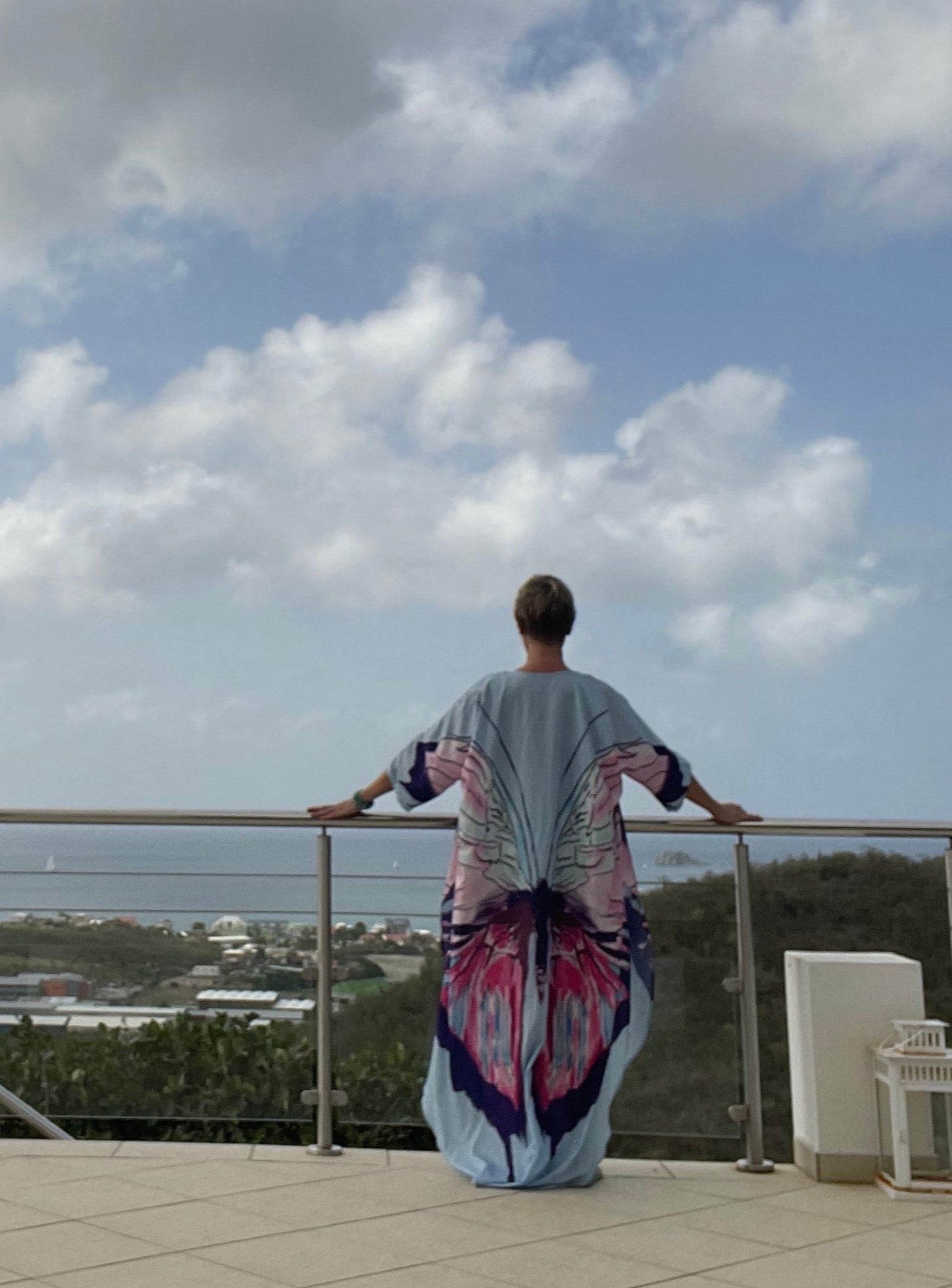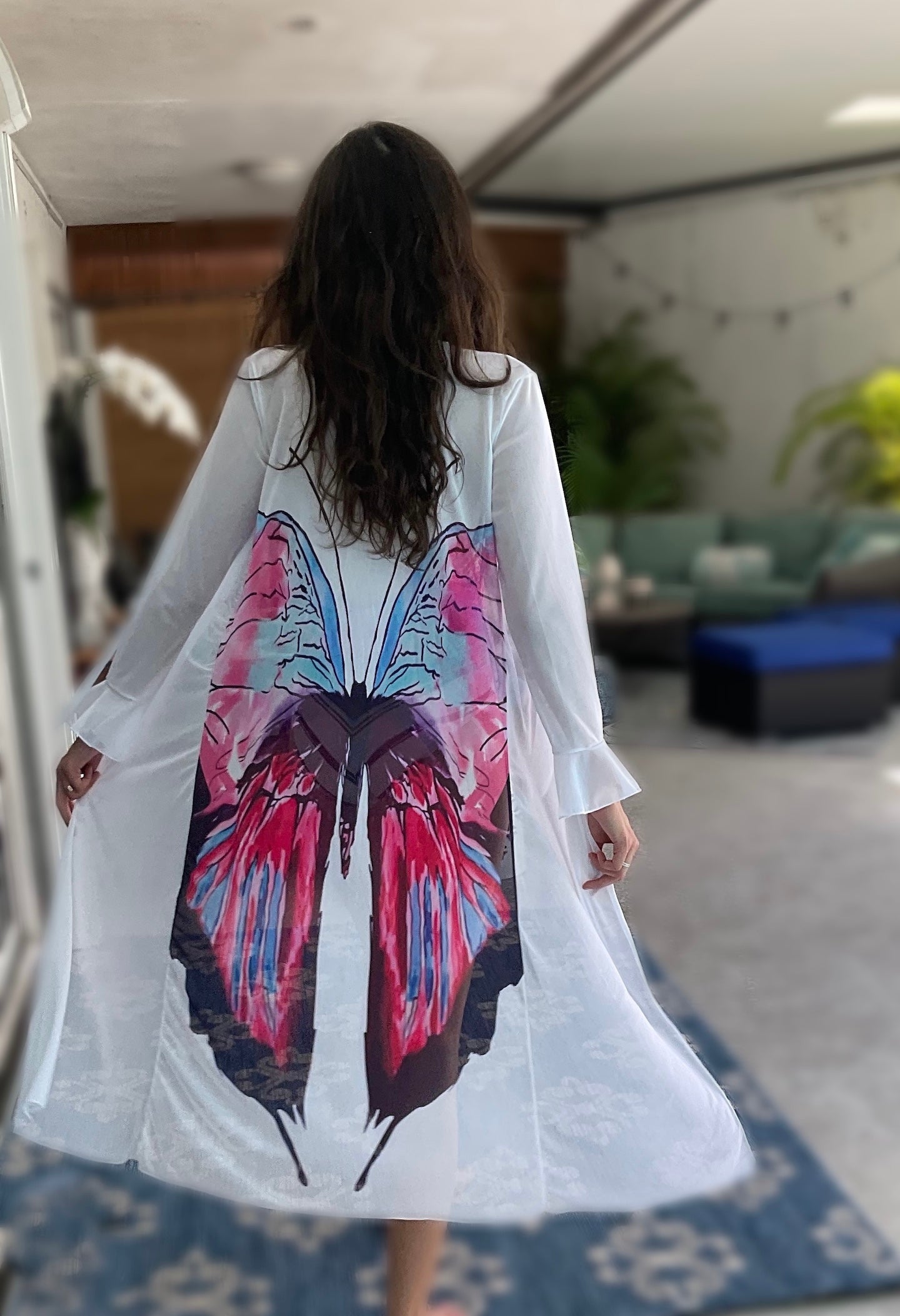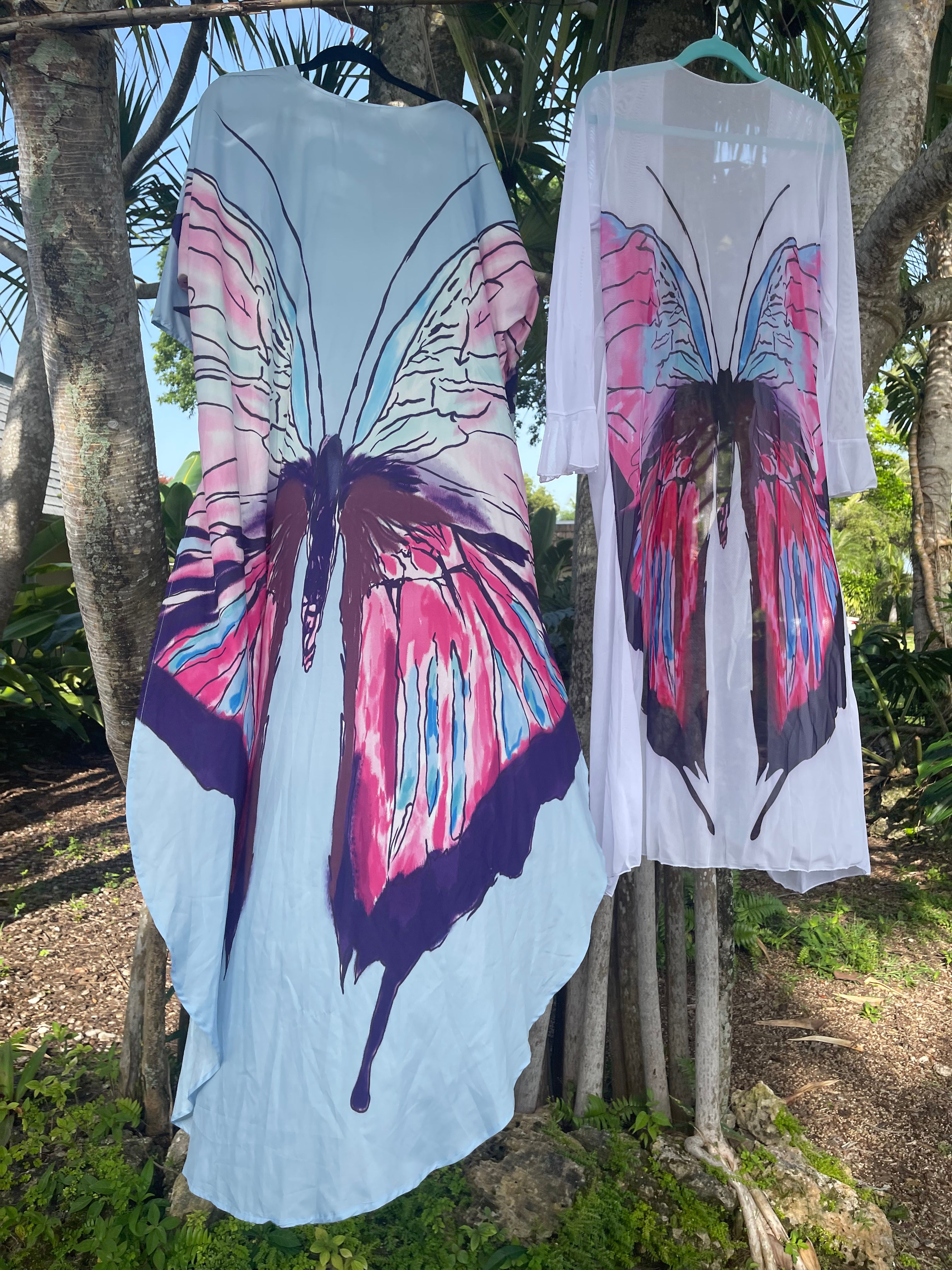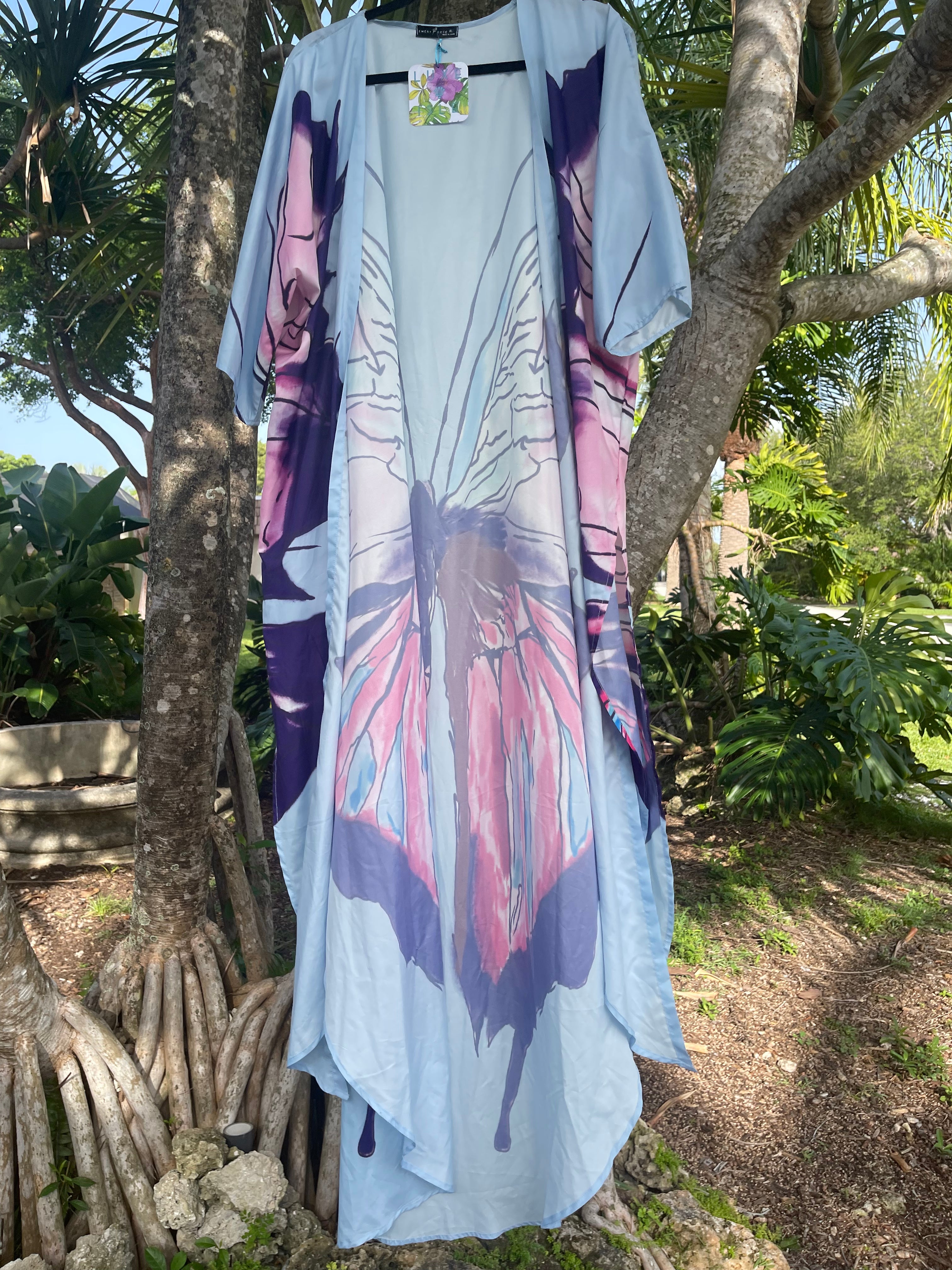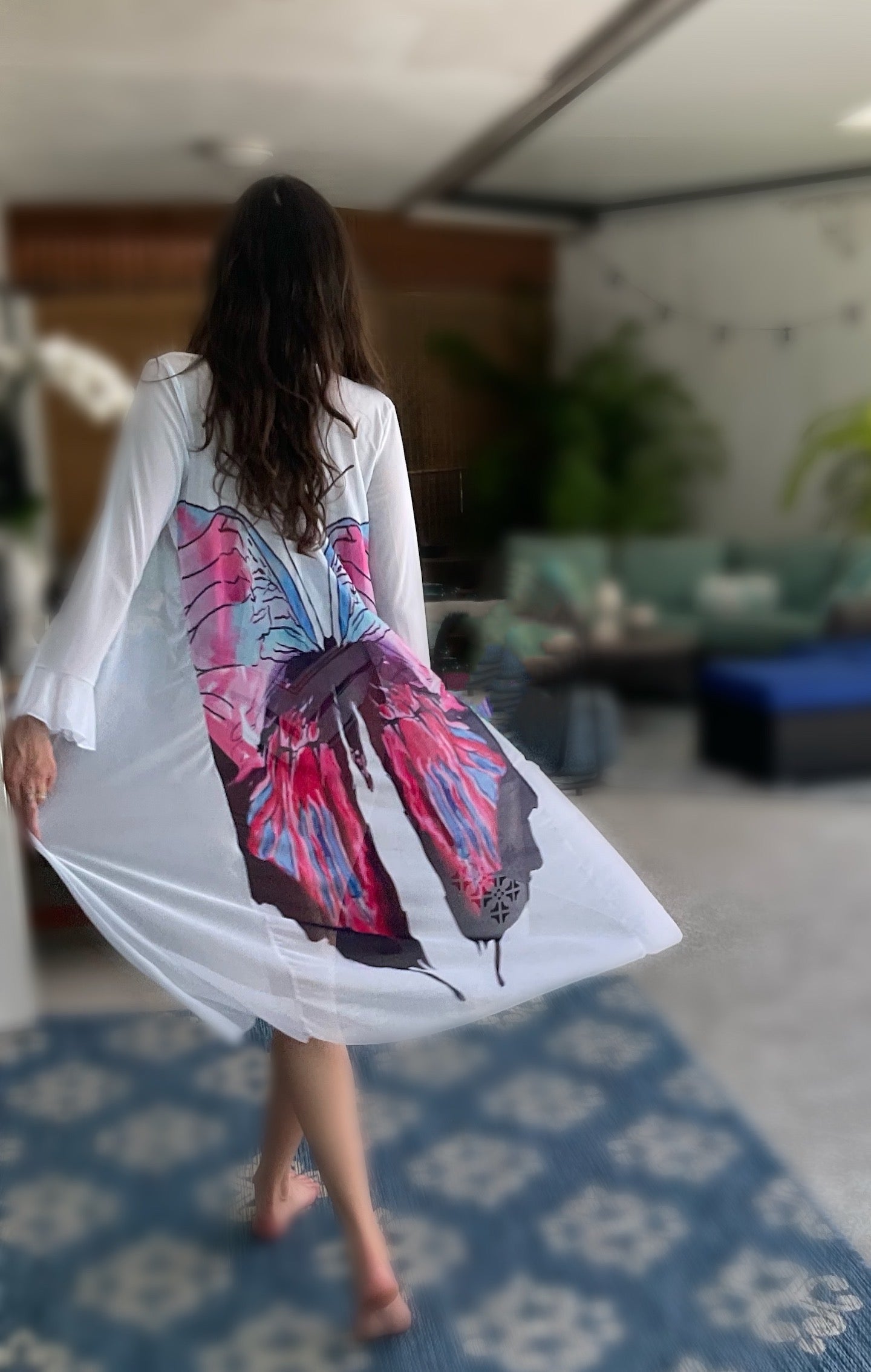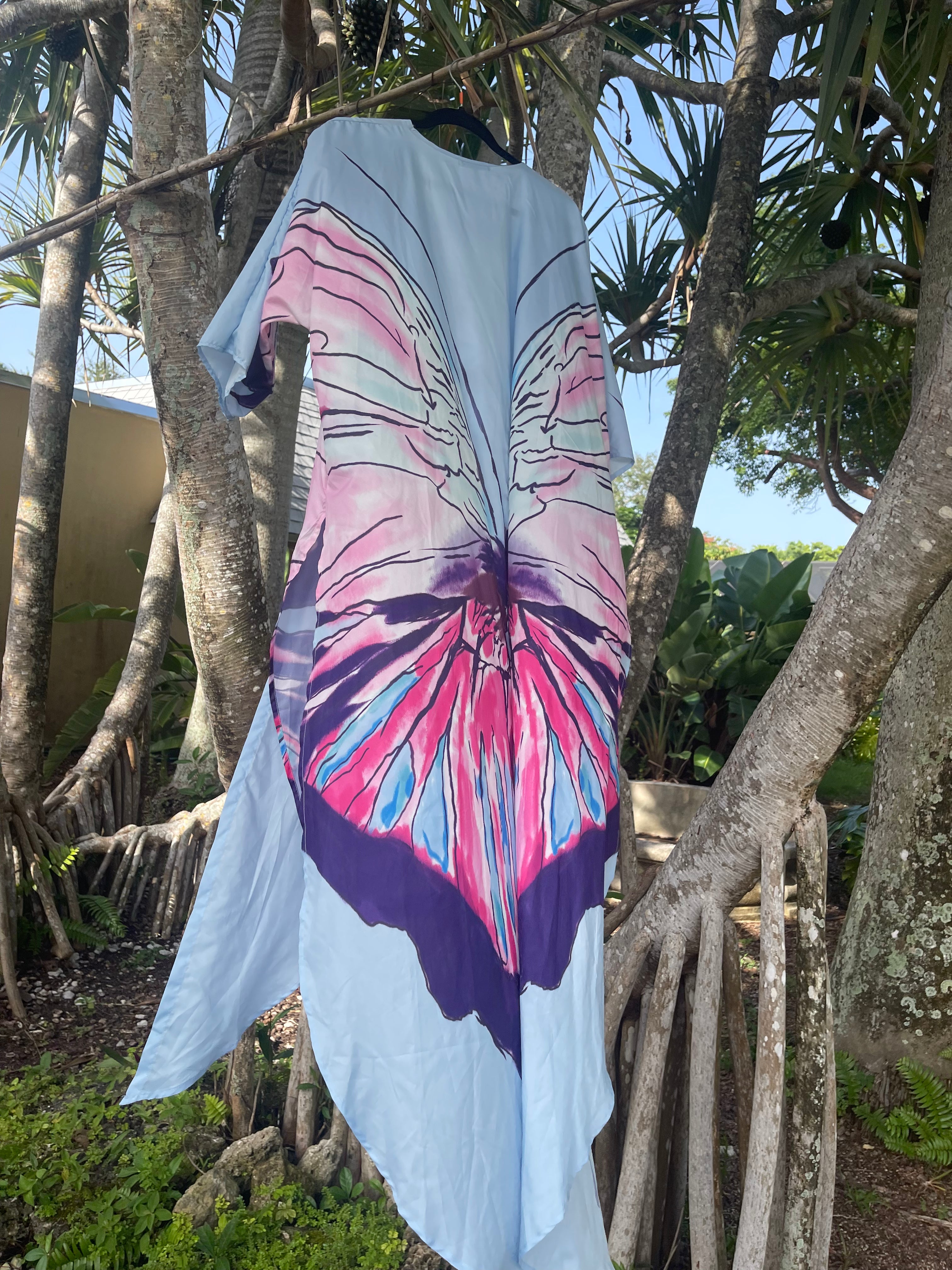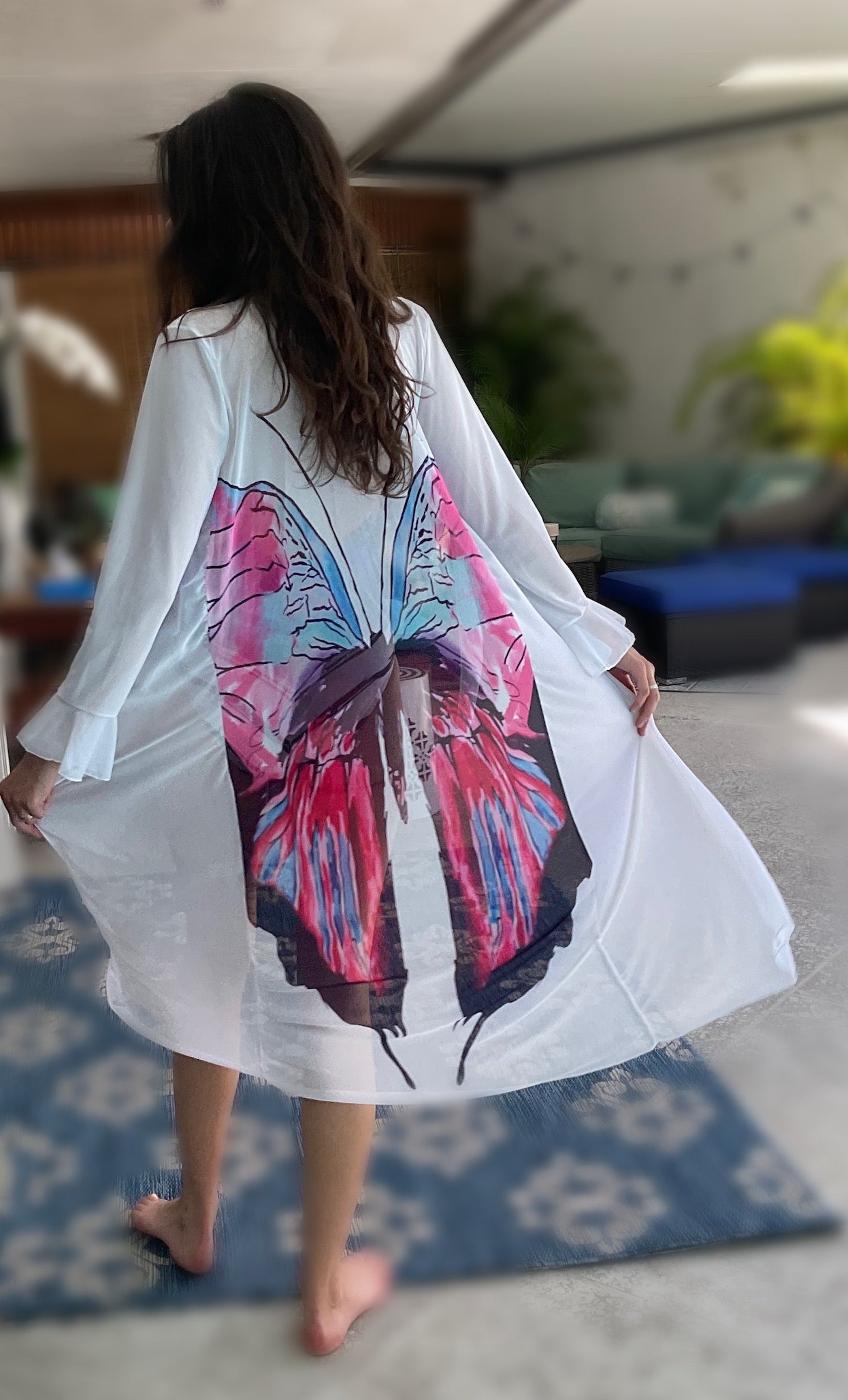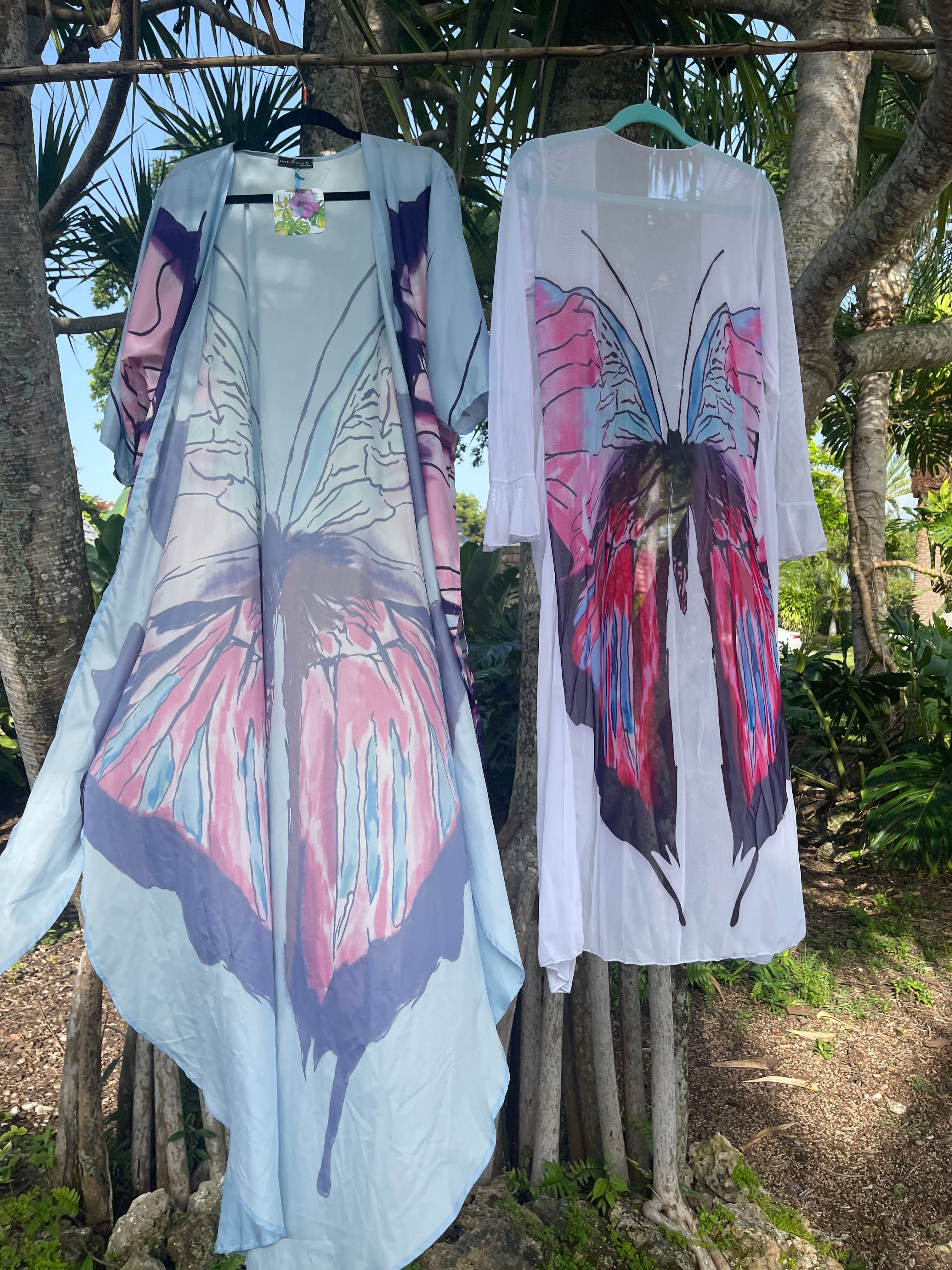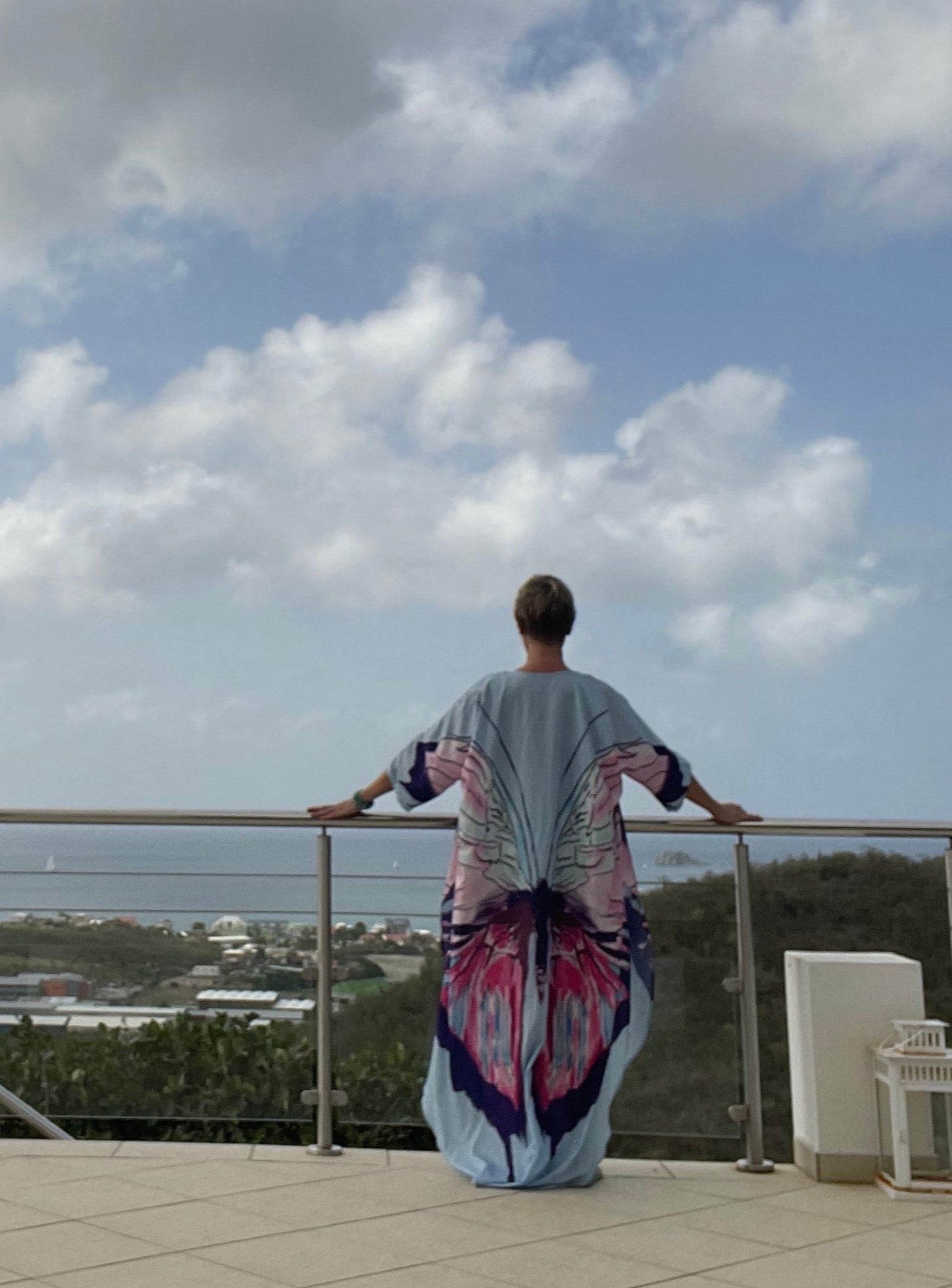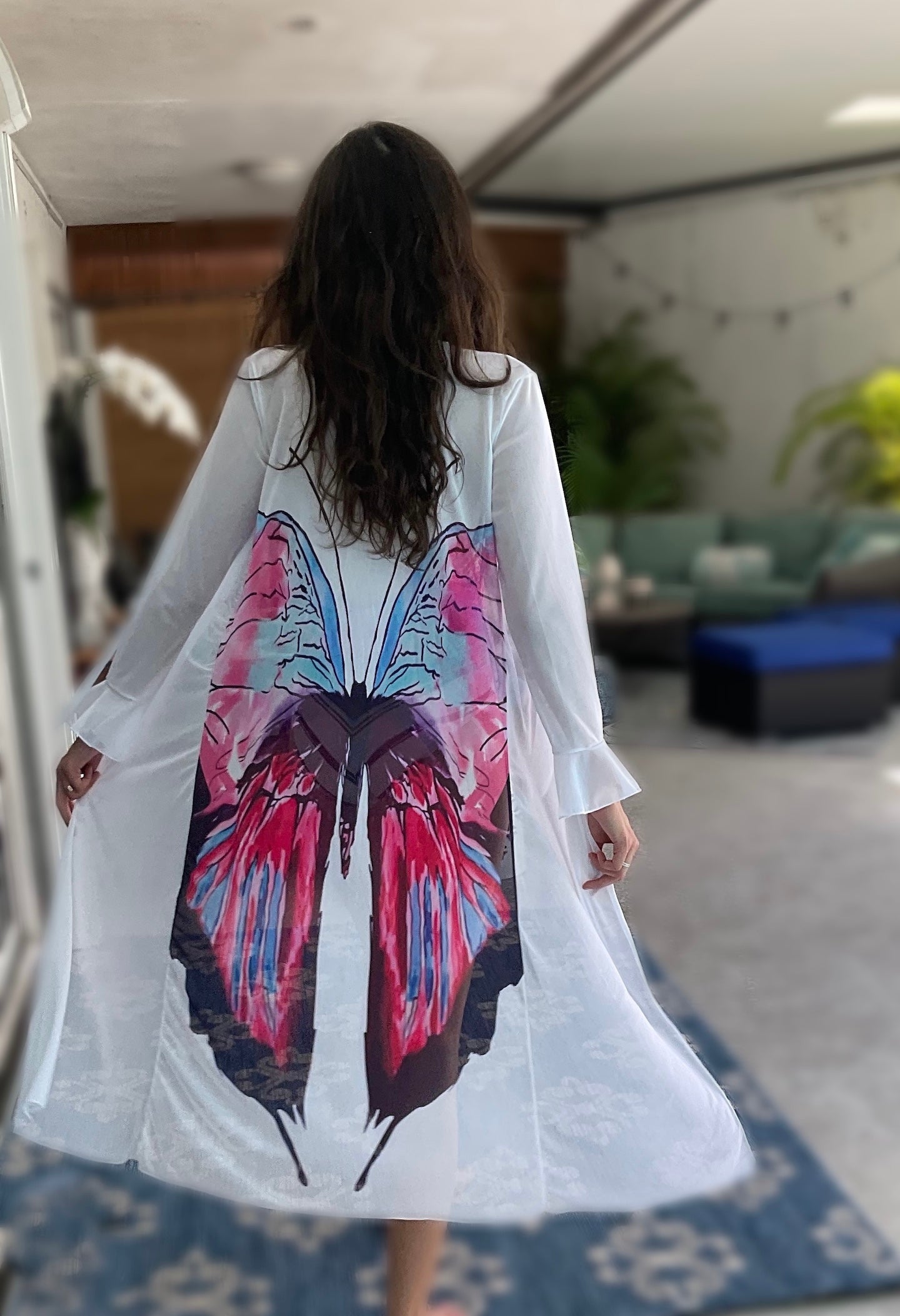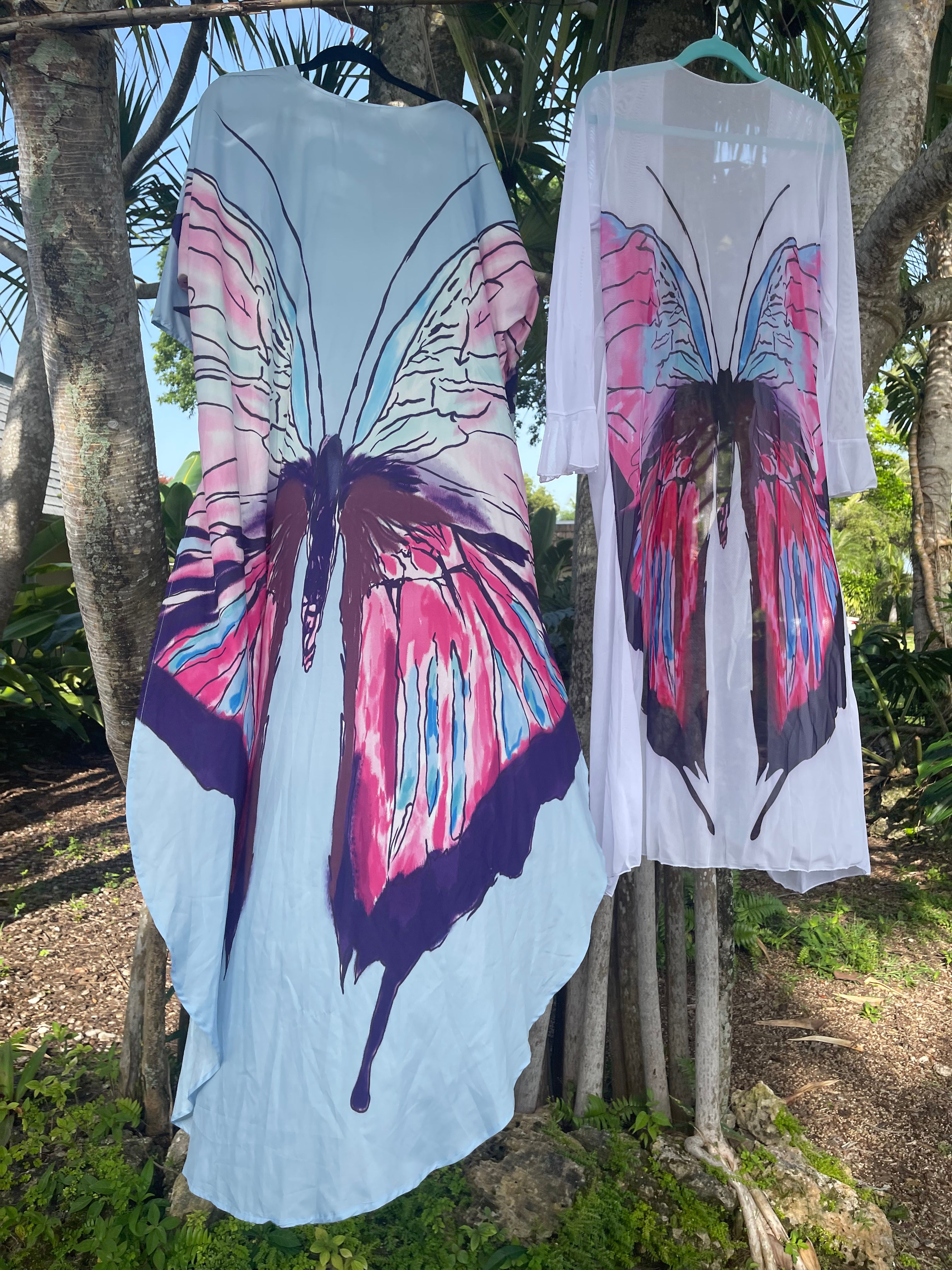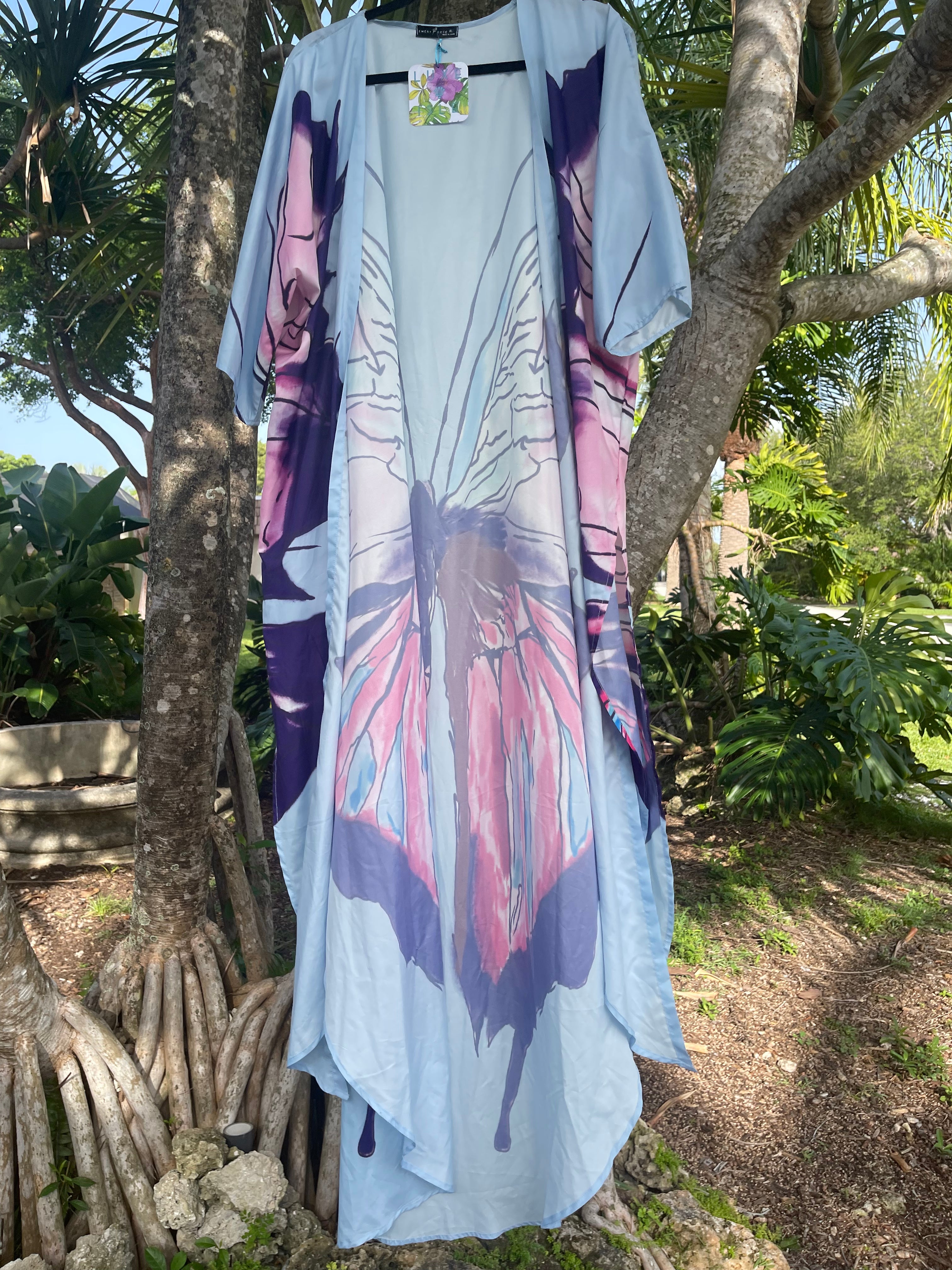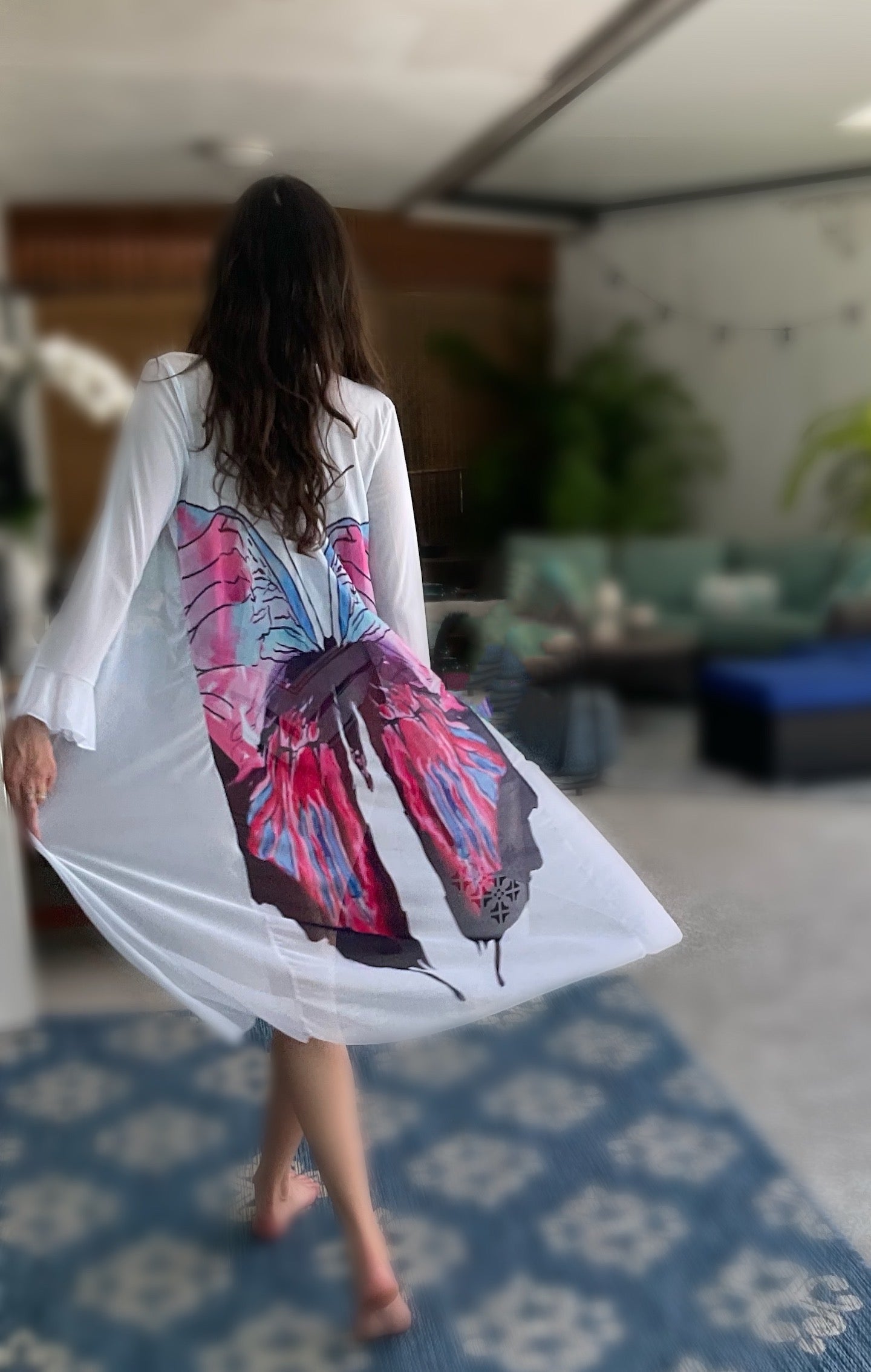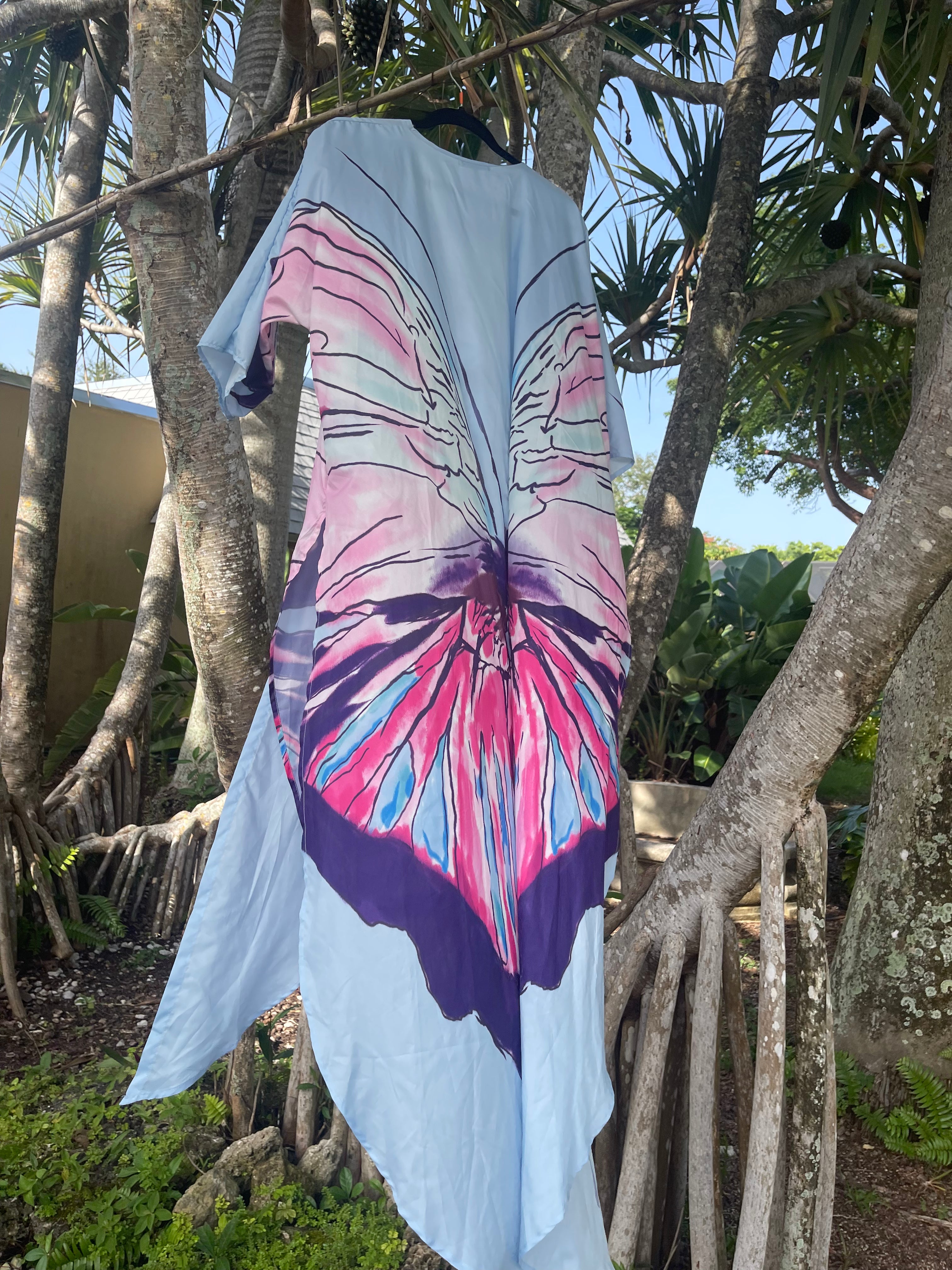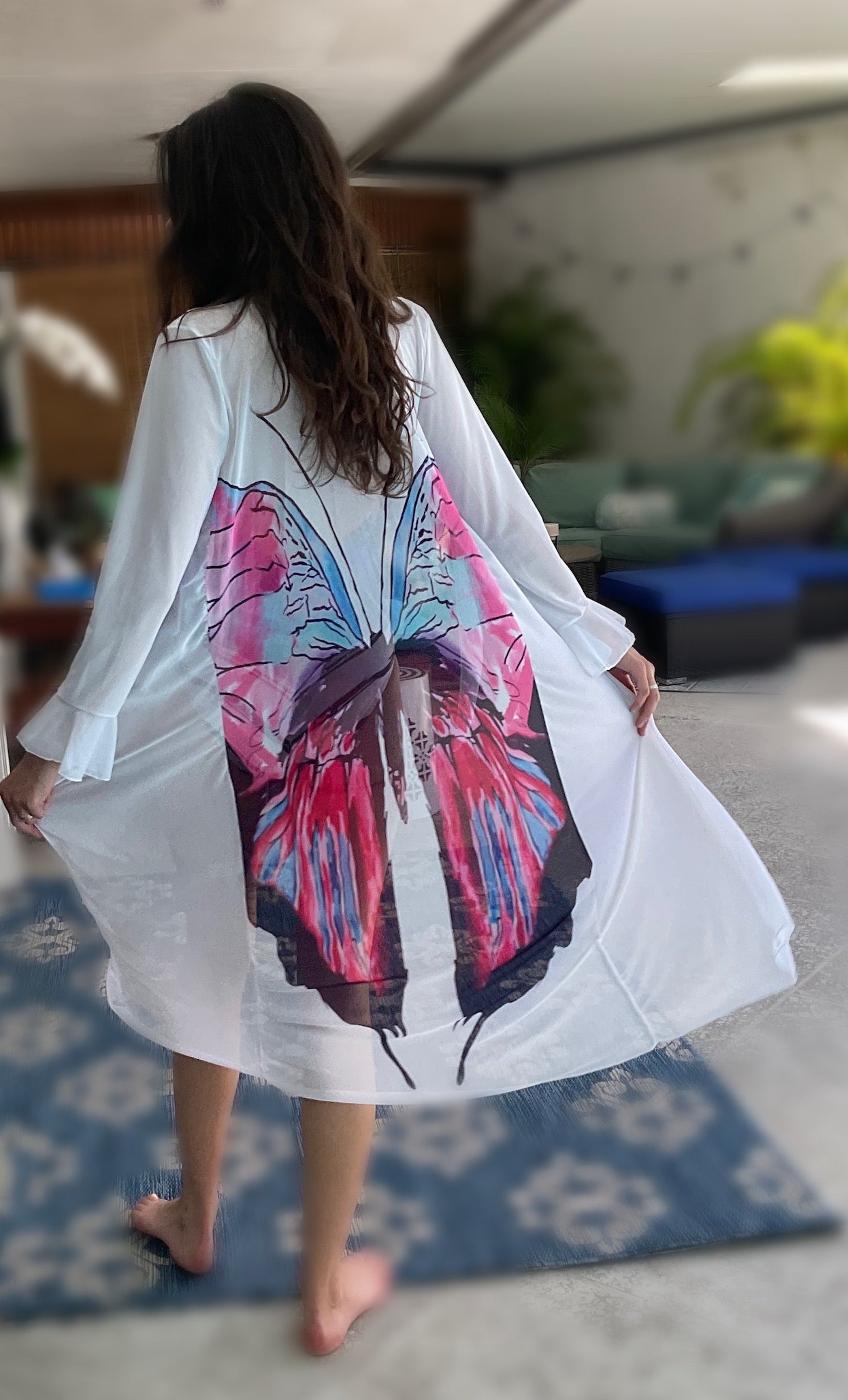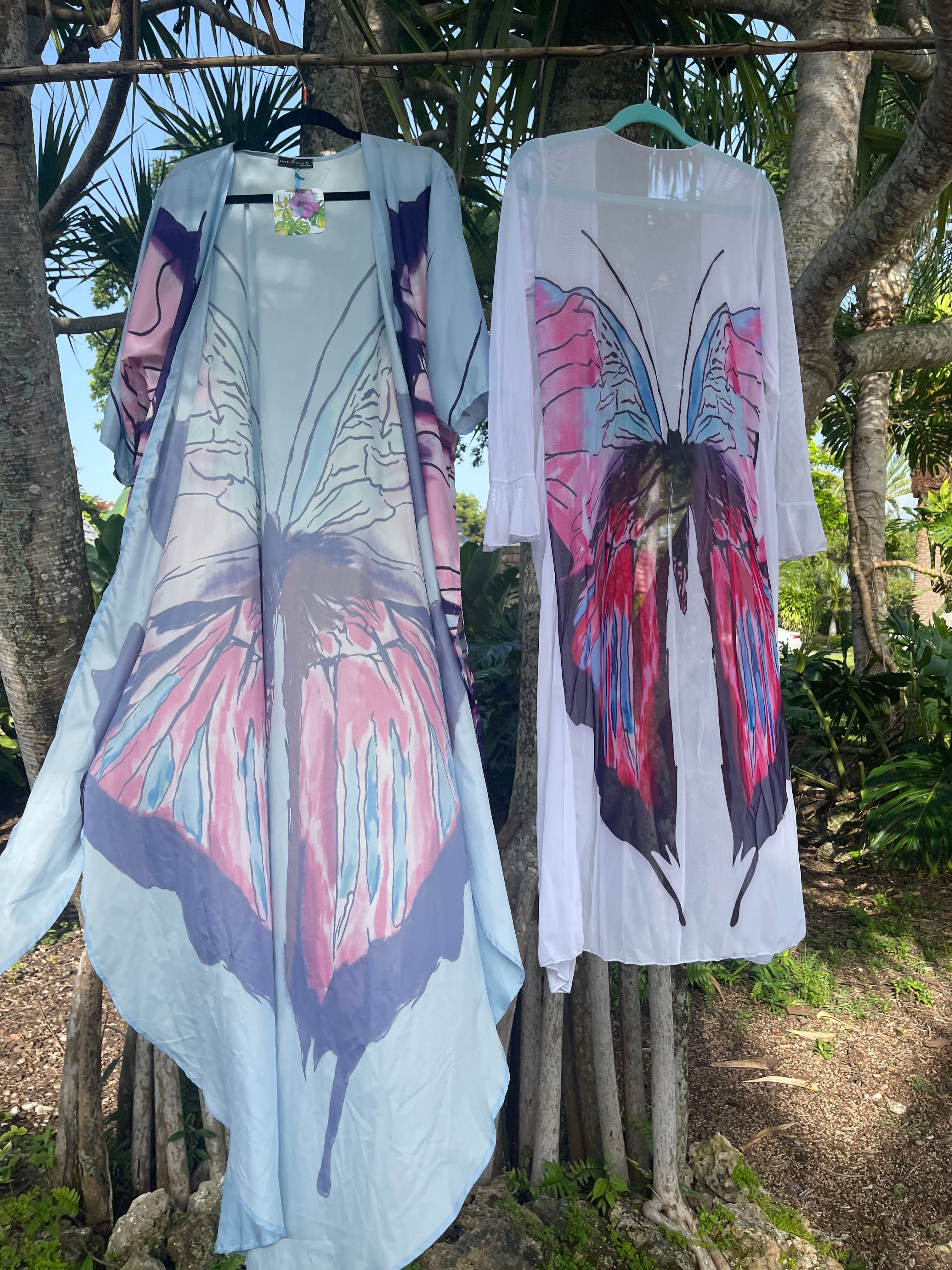 Butterfly Robe
Spread your wings and explore new adventures in these floaty butterfly cover ups in lightweight, easy-care fabrics that dry quickly.  These pretty painted designs are fun to wear and take up about the same amount of space as a swimsuit in your suitcase. 
White has sheer mesh fabric with long fluttered sleeves and tie front.  82% Poly 18% Spandex Runs smaller around/shorter length, best on petite frames.
Blue has opaque shimmery material with short sleeves and fluttering opening. Runs generous around /longer length, best on larger/taller frames. 51" L at front and 61" at back with high slit sides and hi-low design for max glamourous-ness.