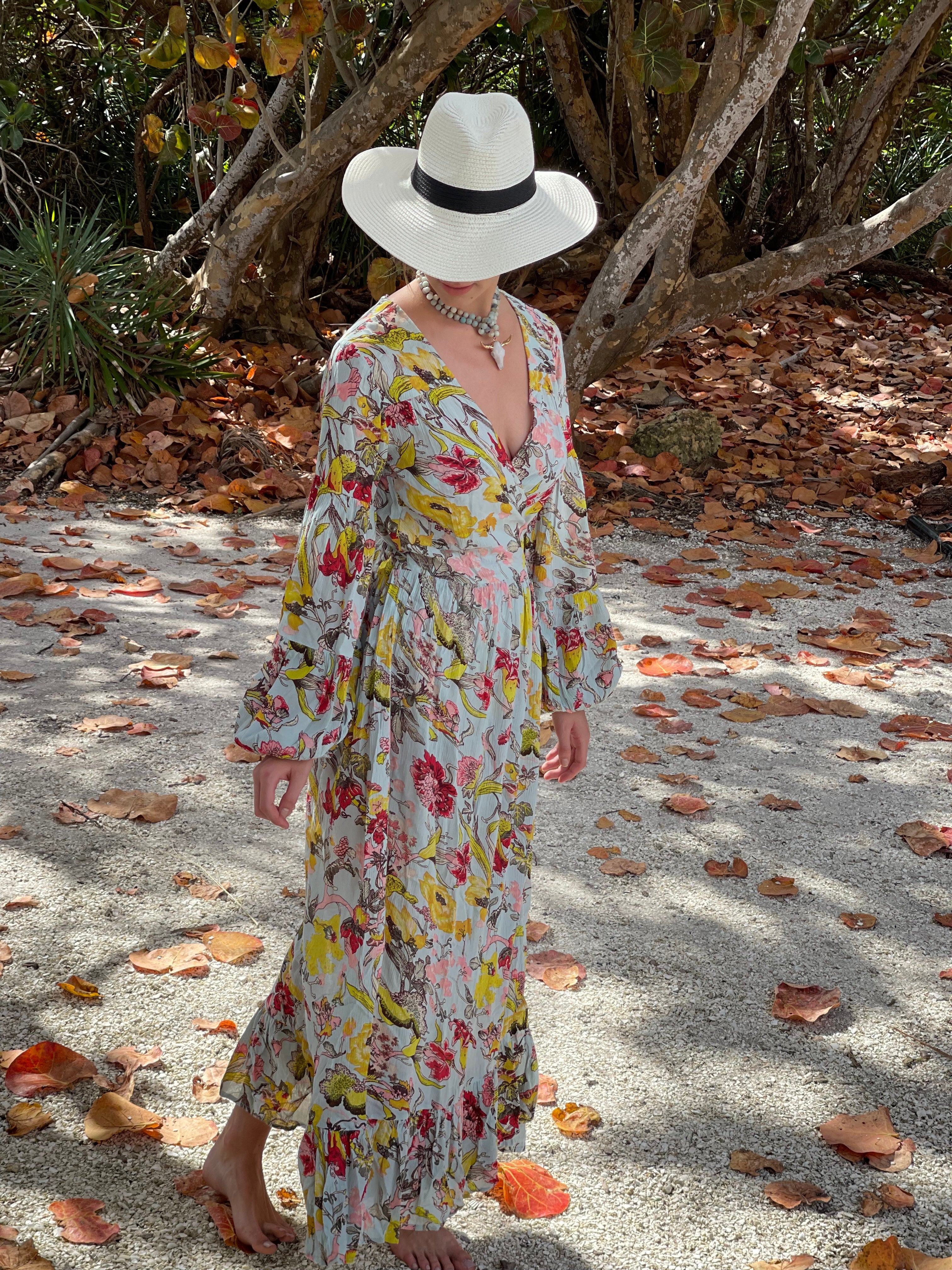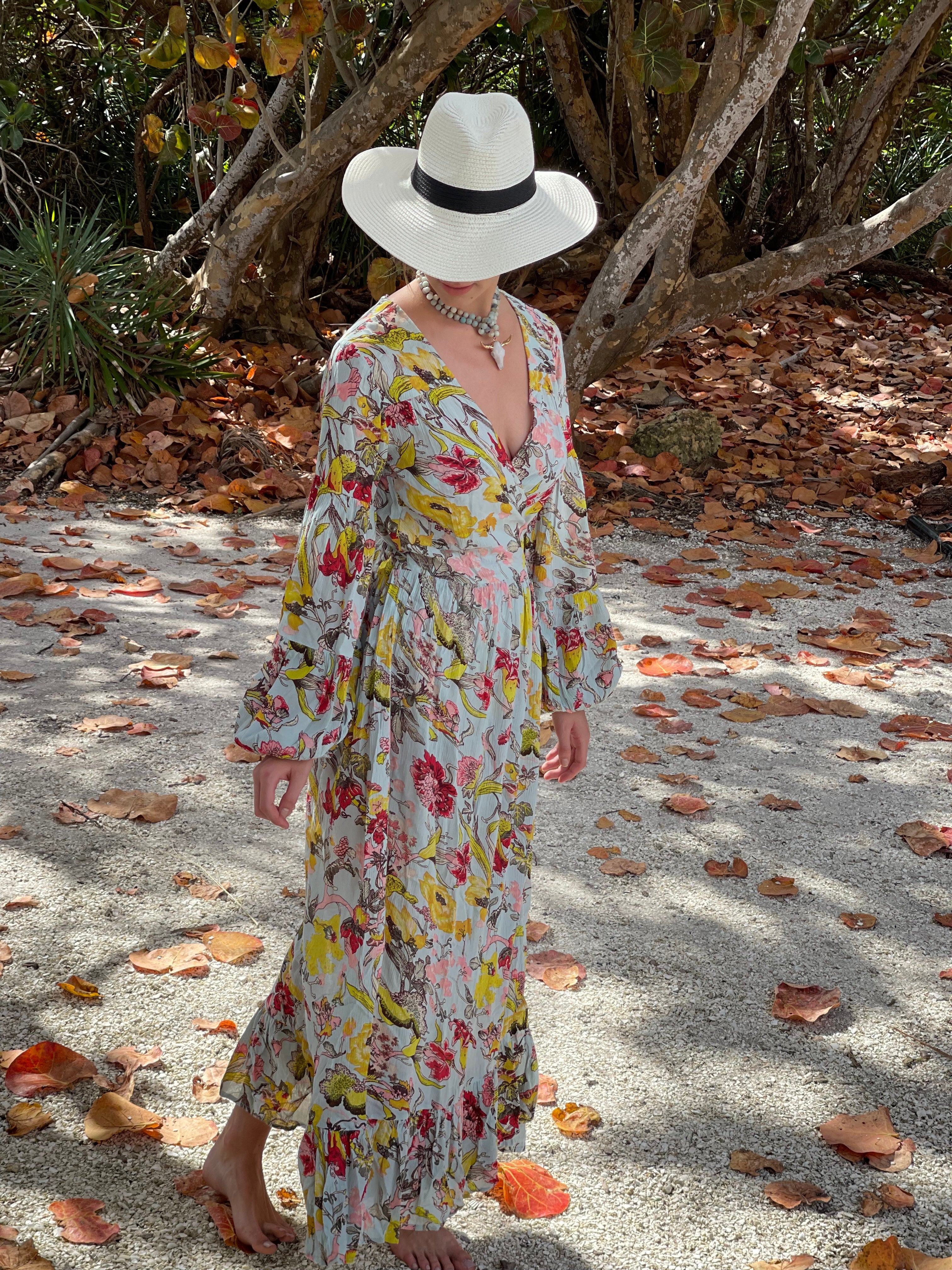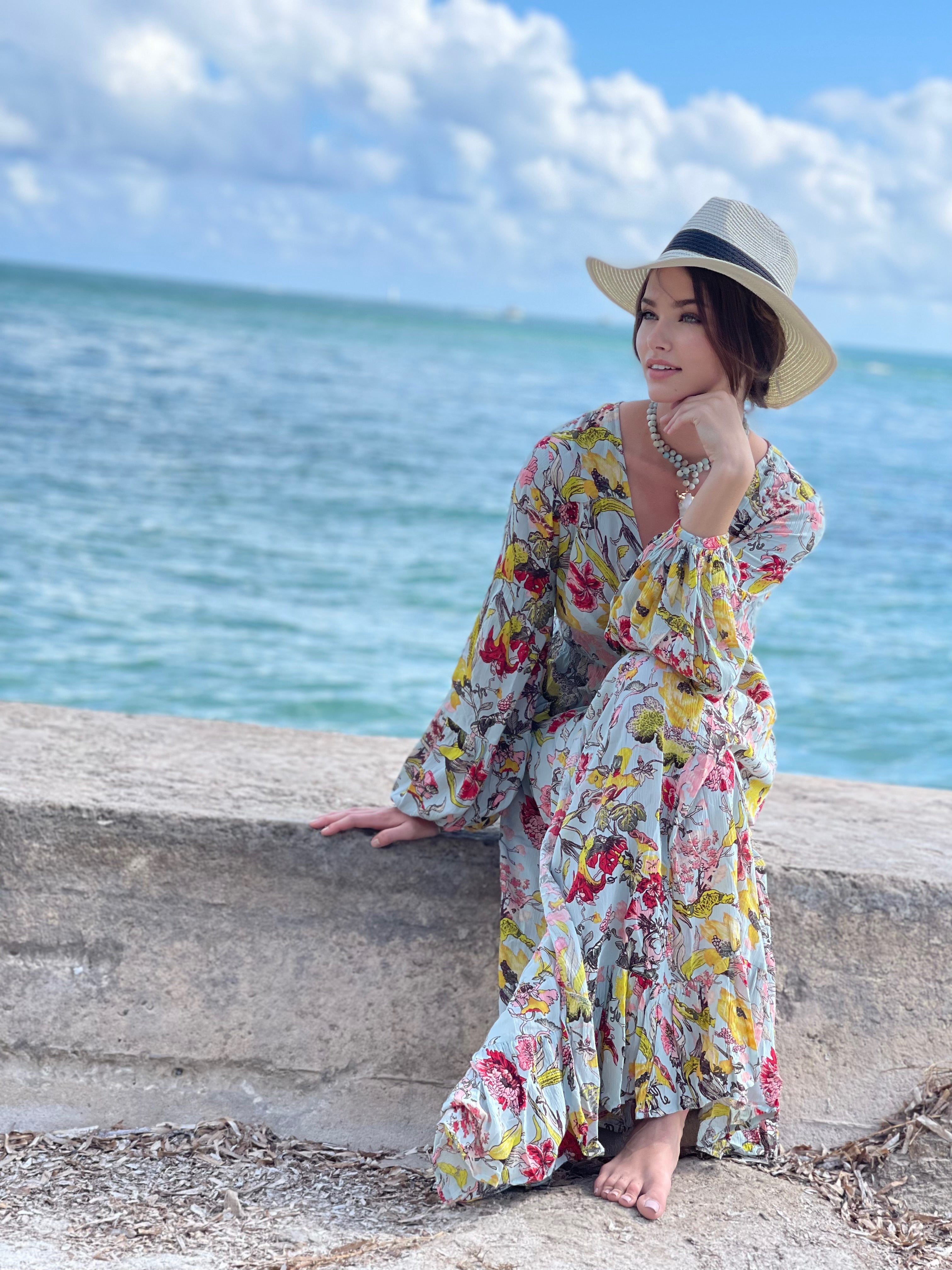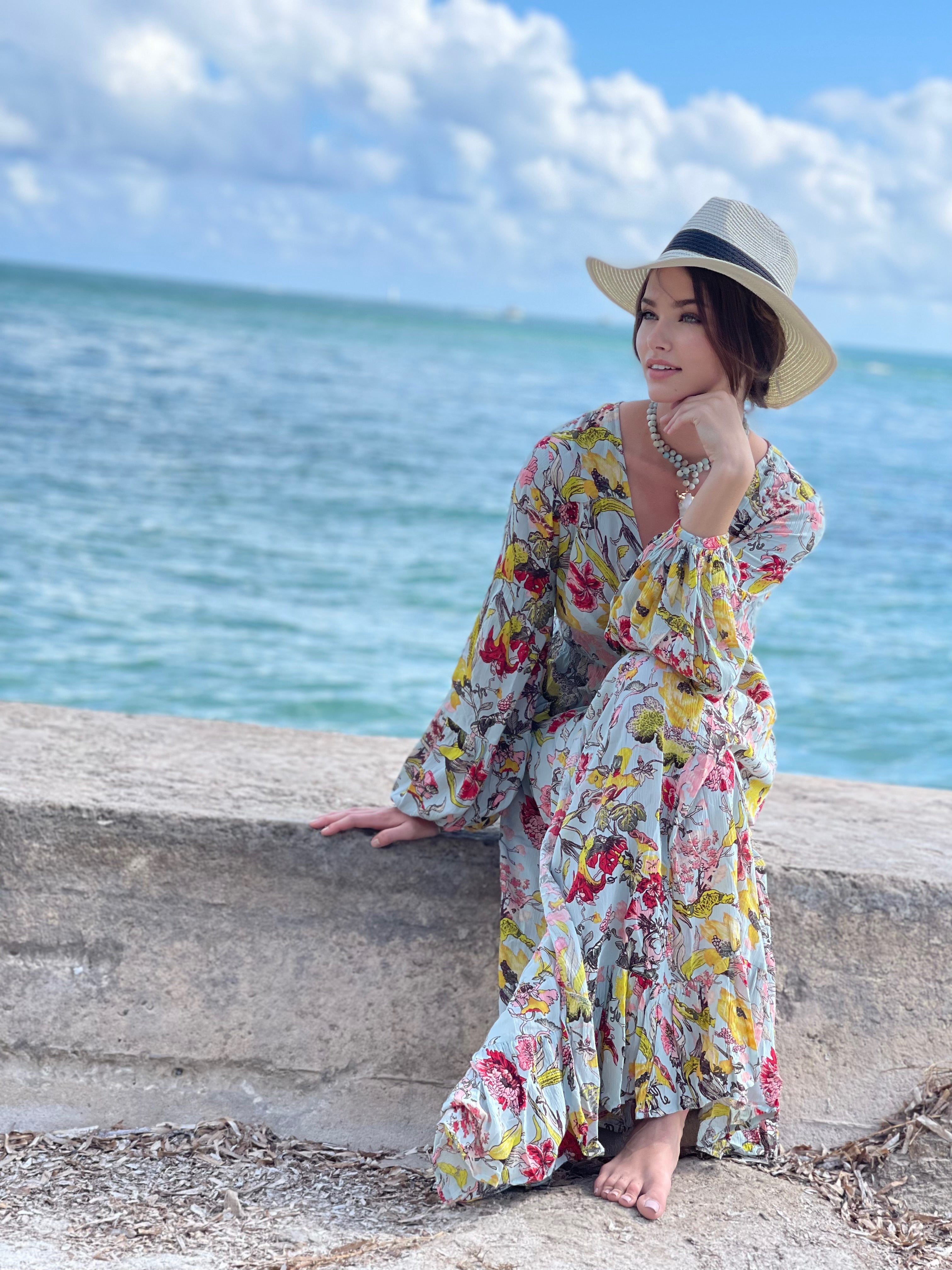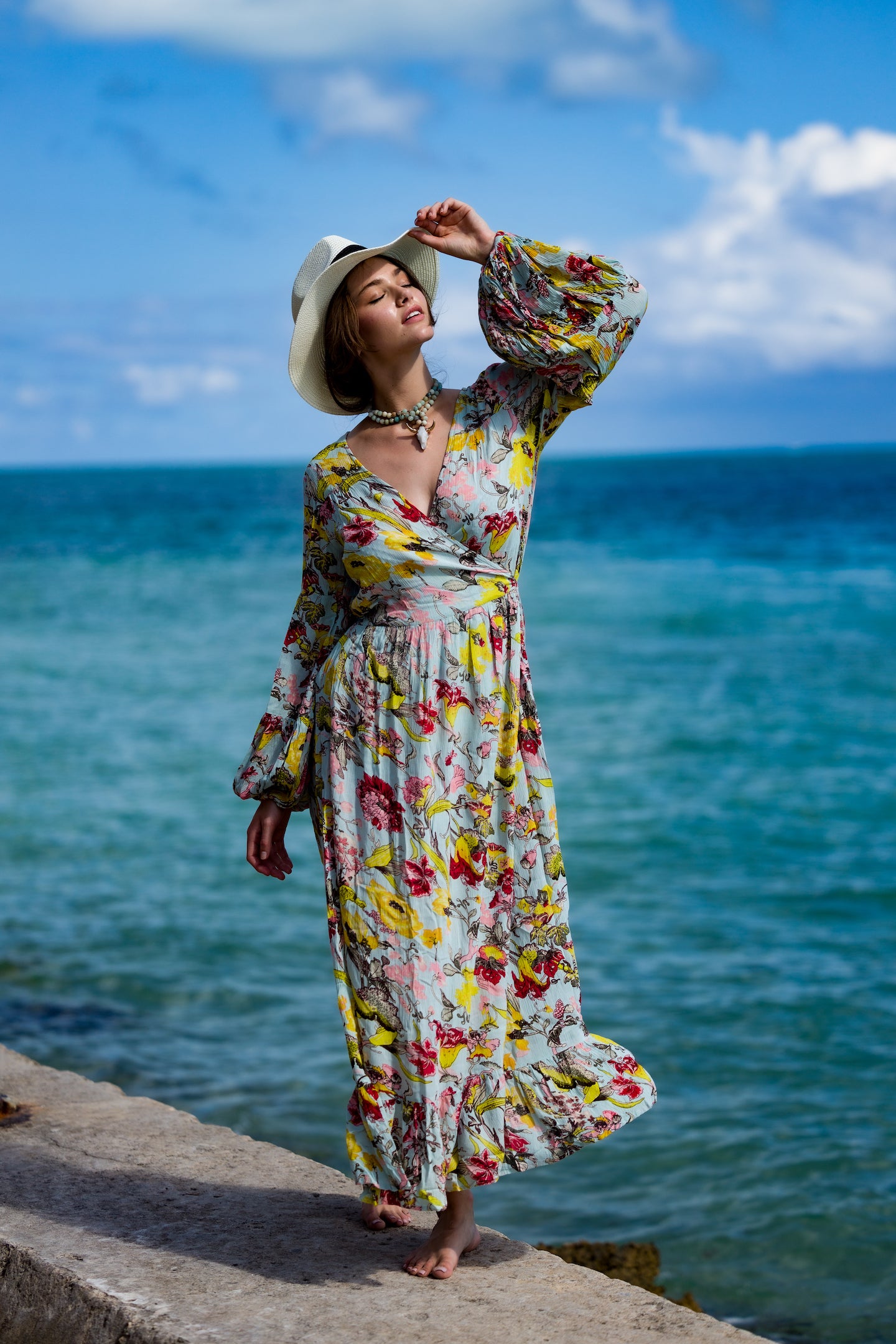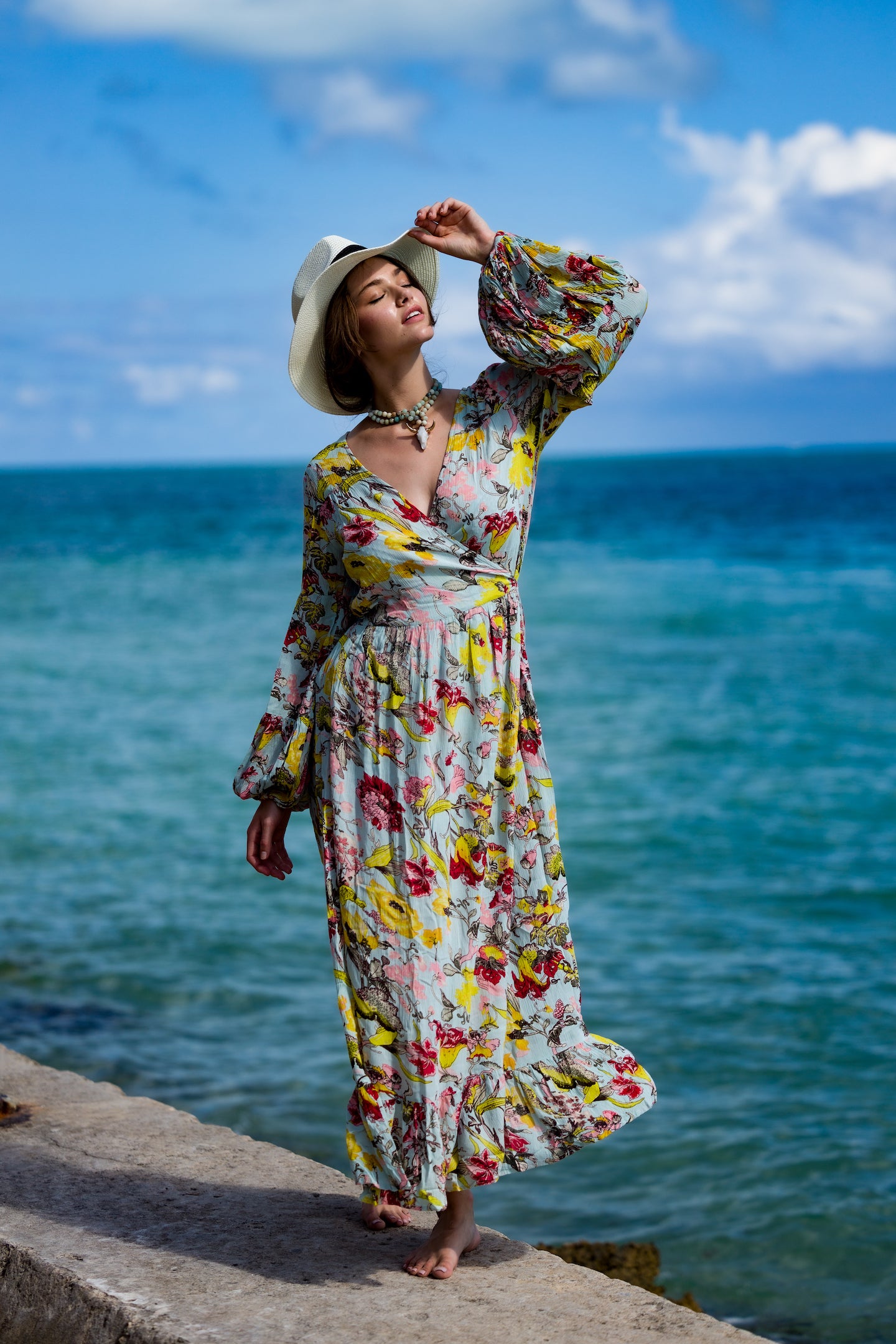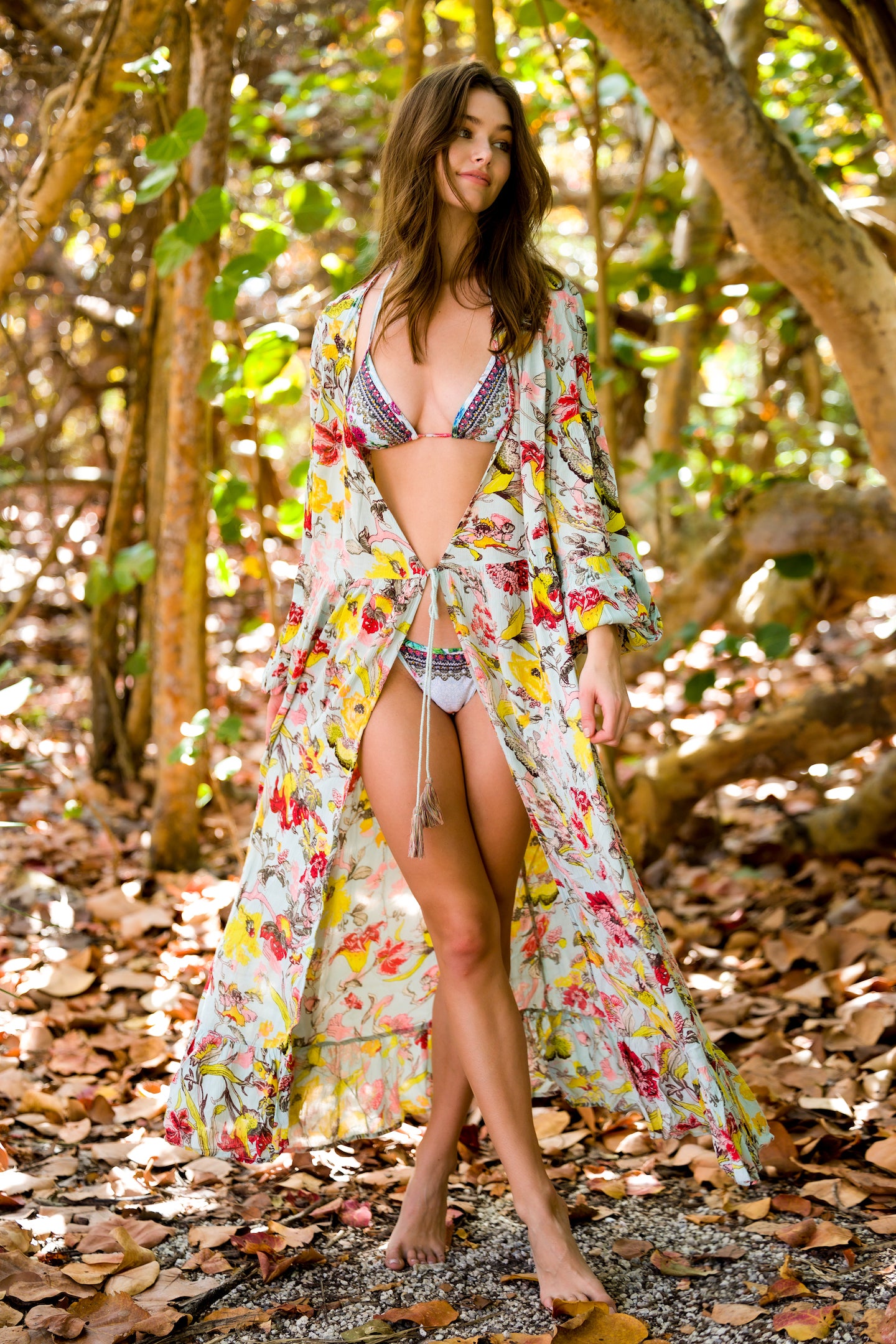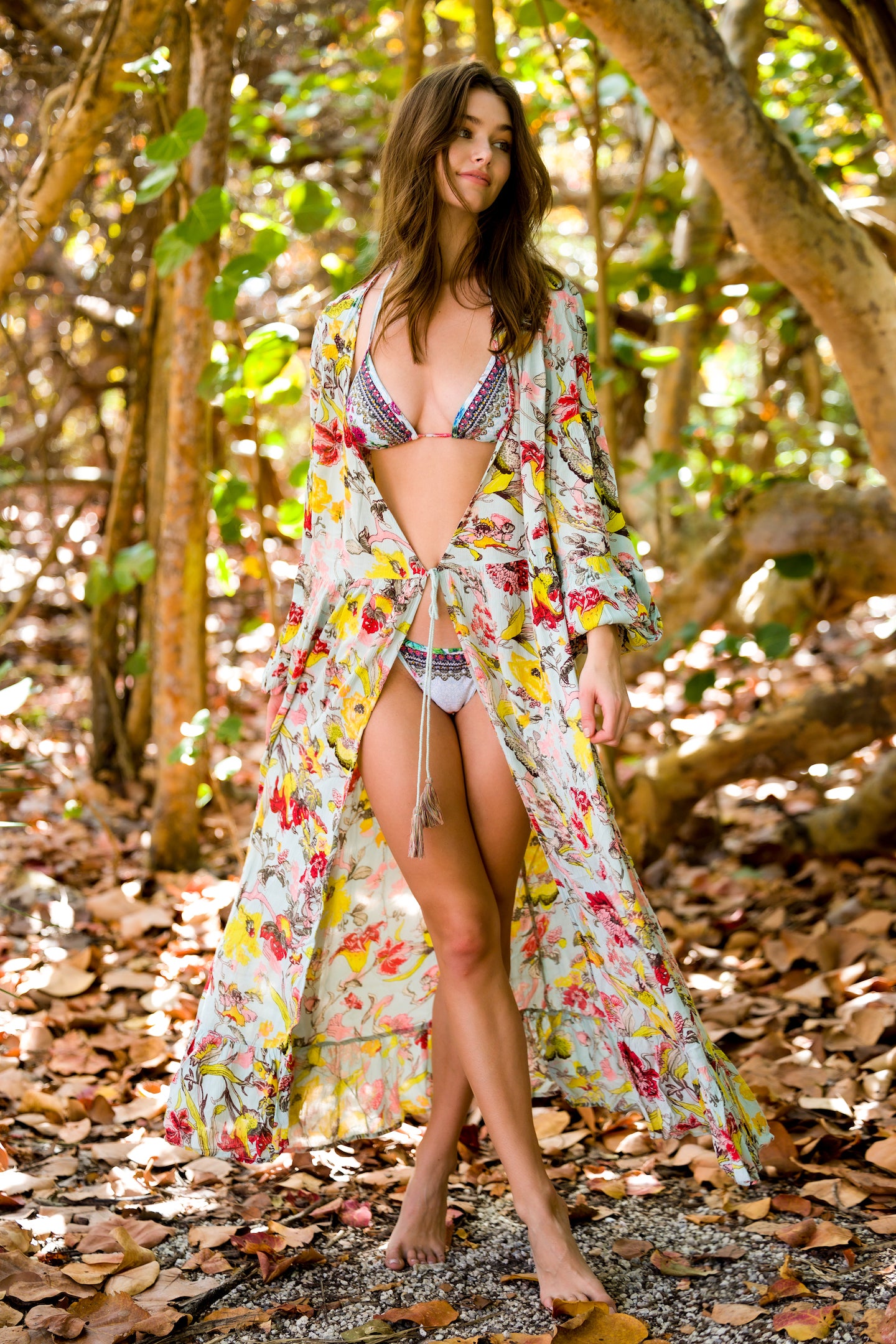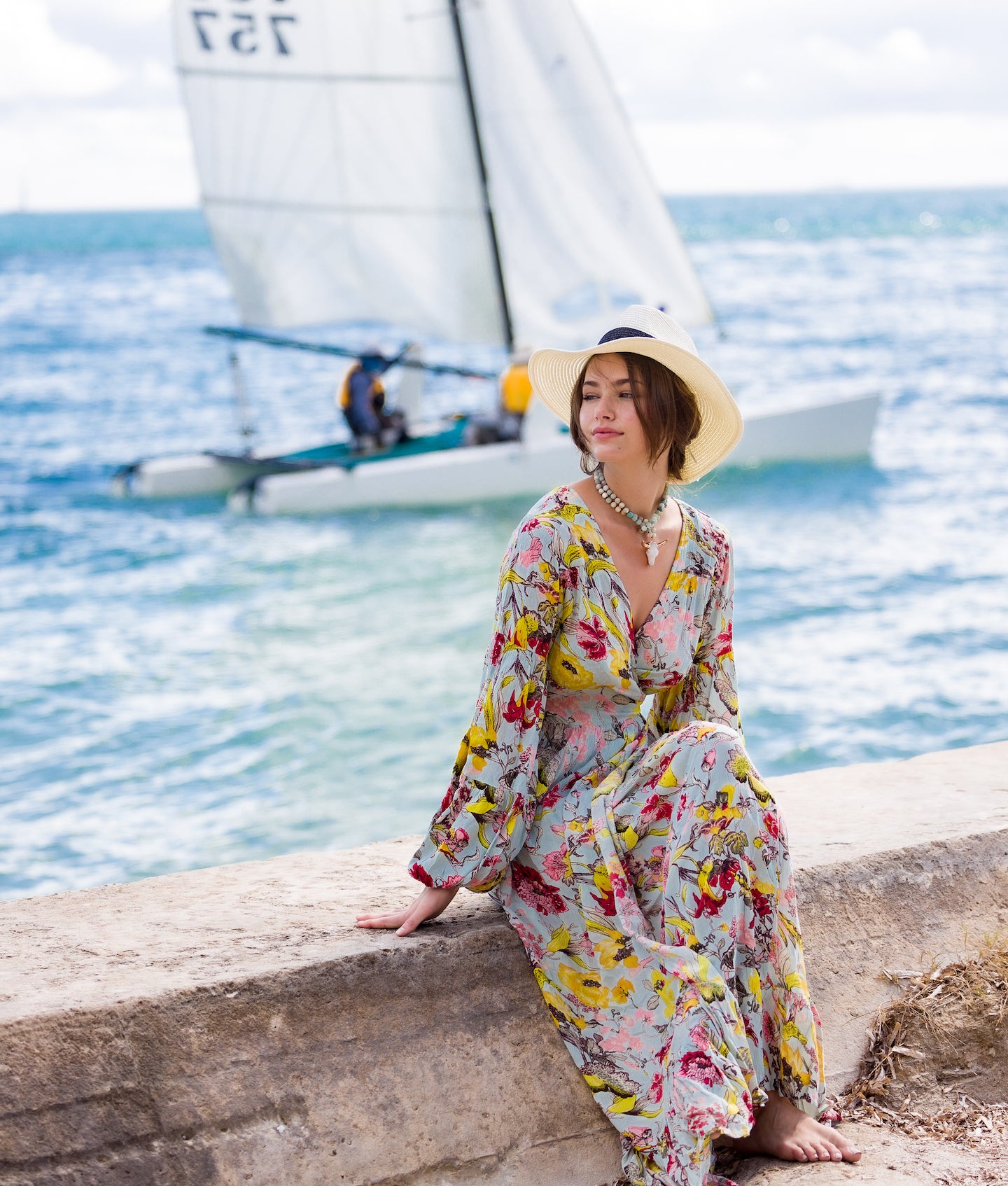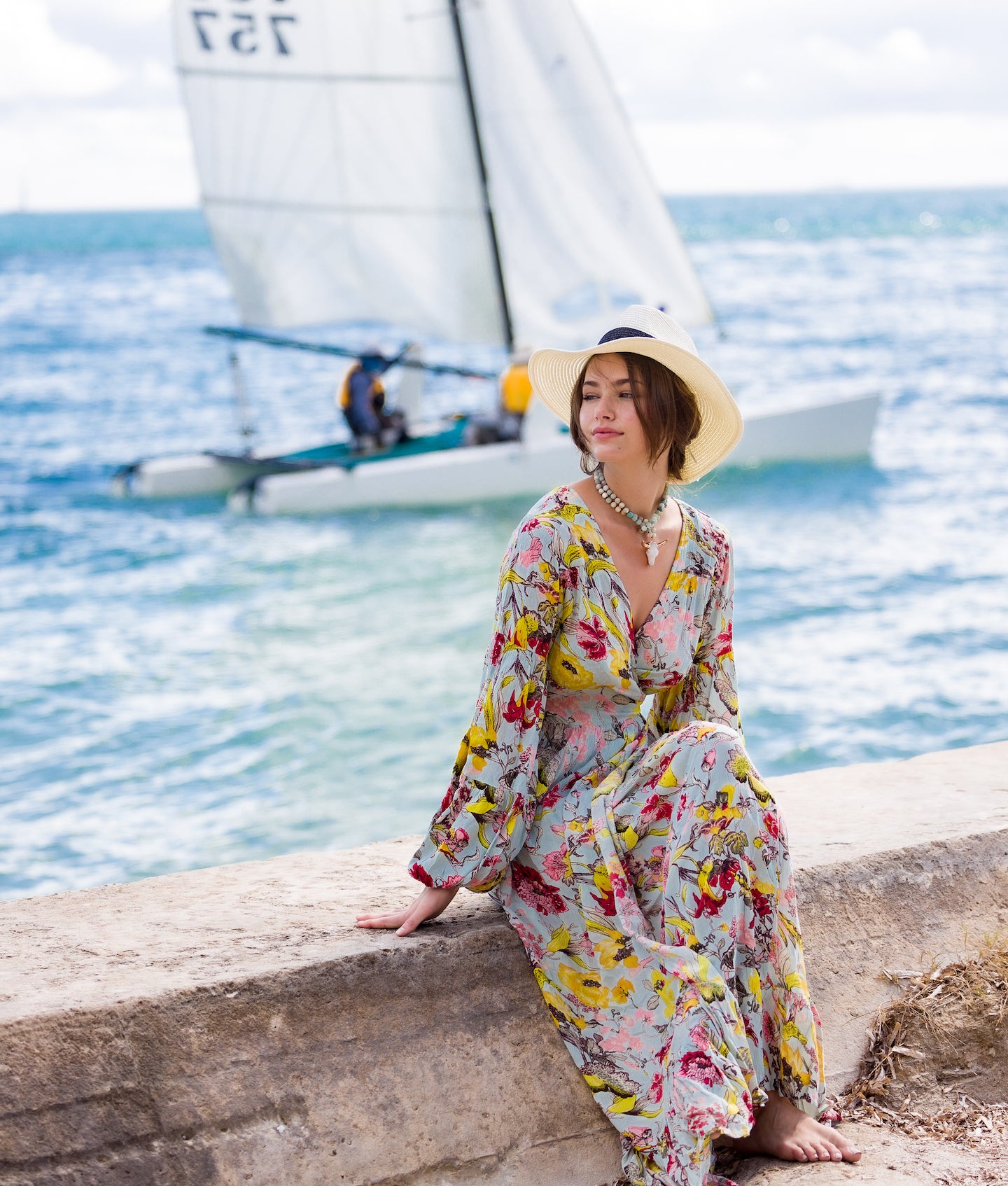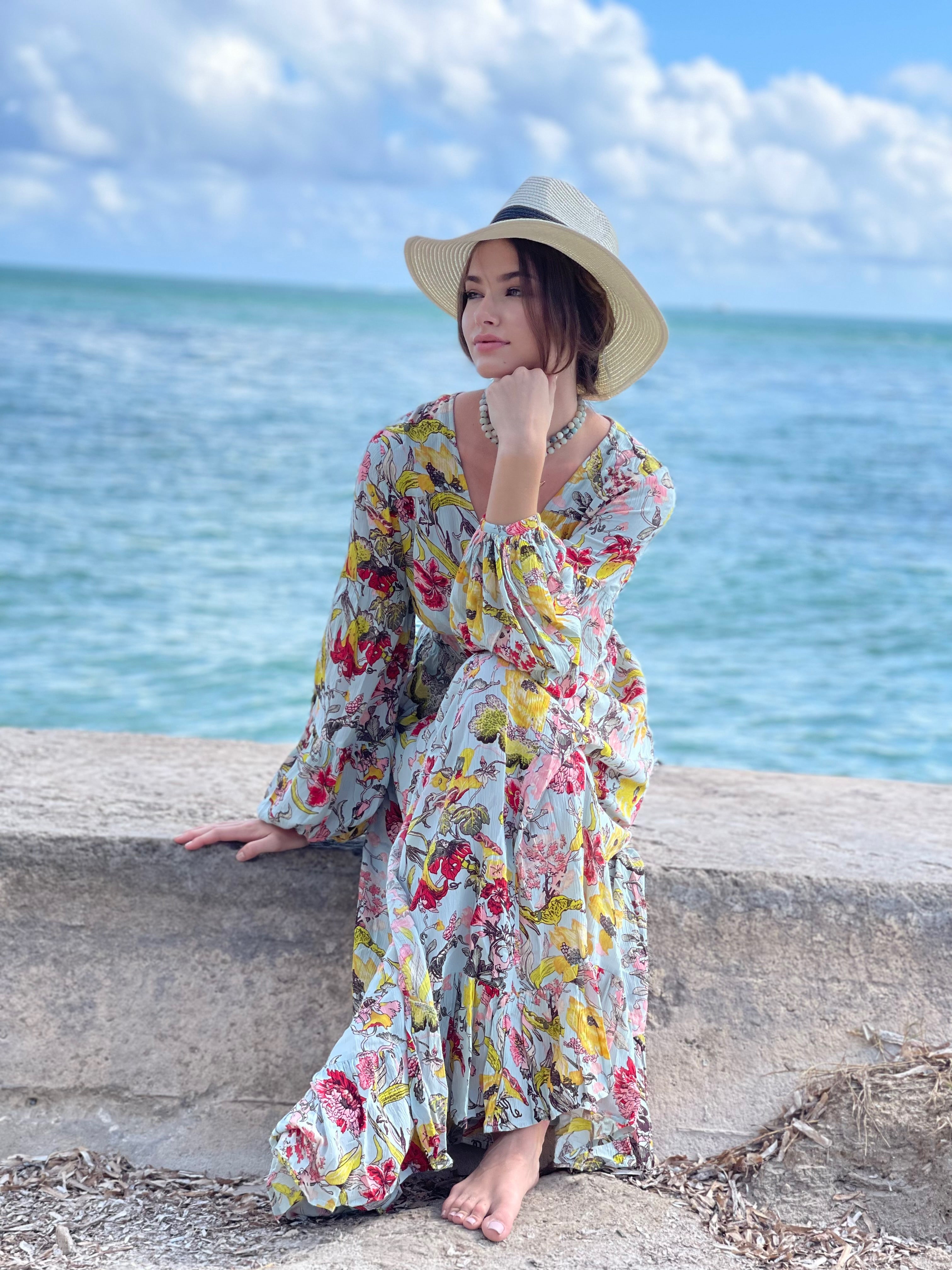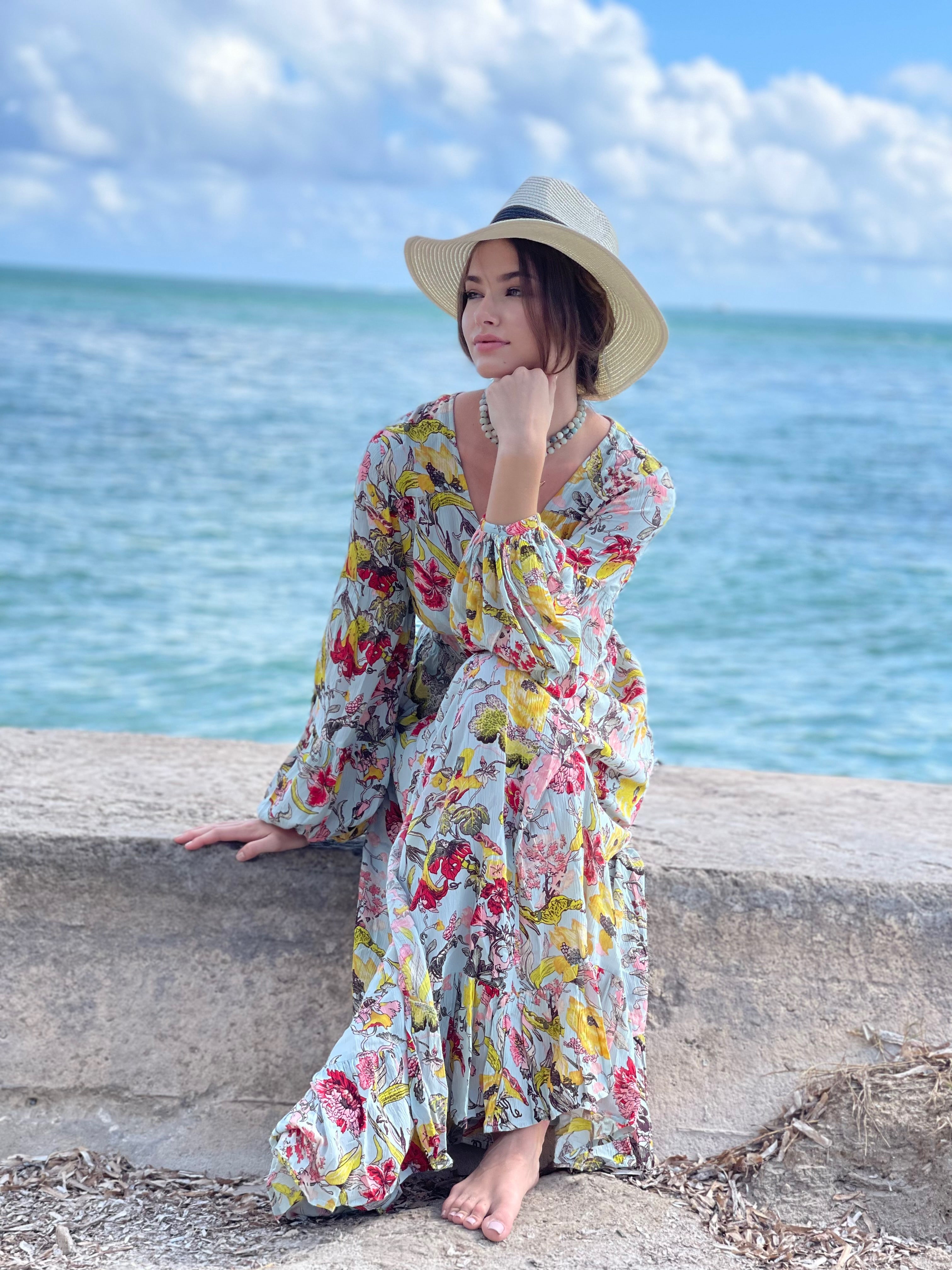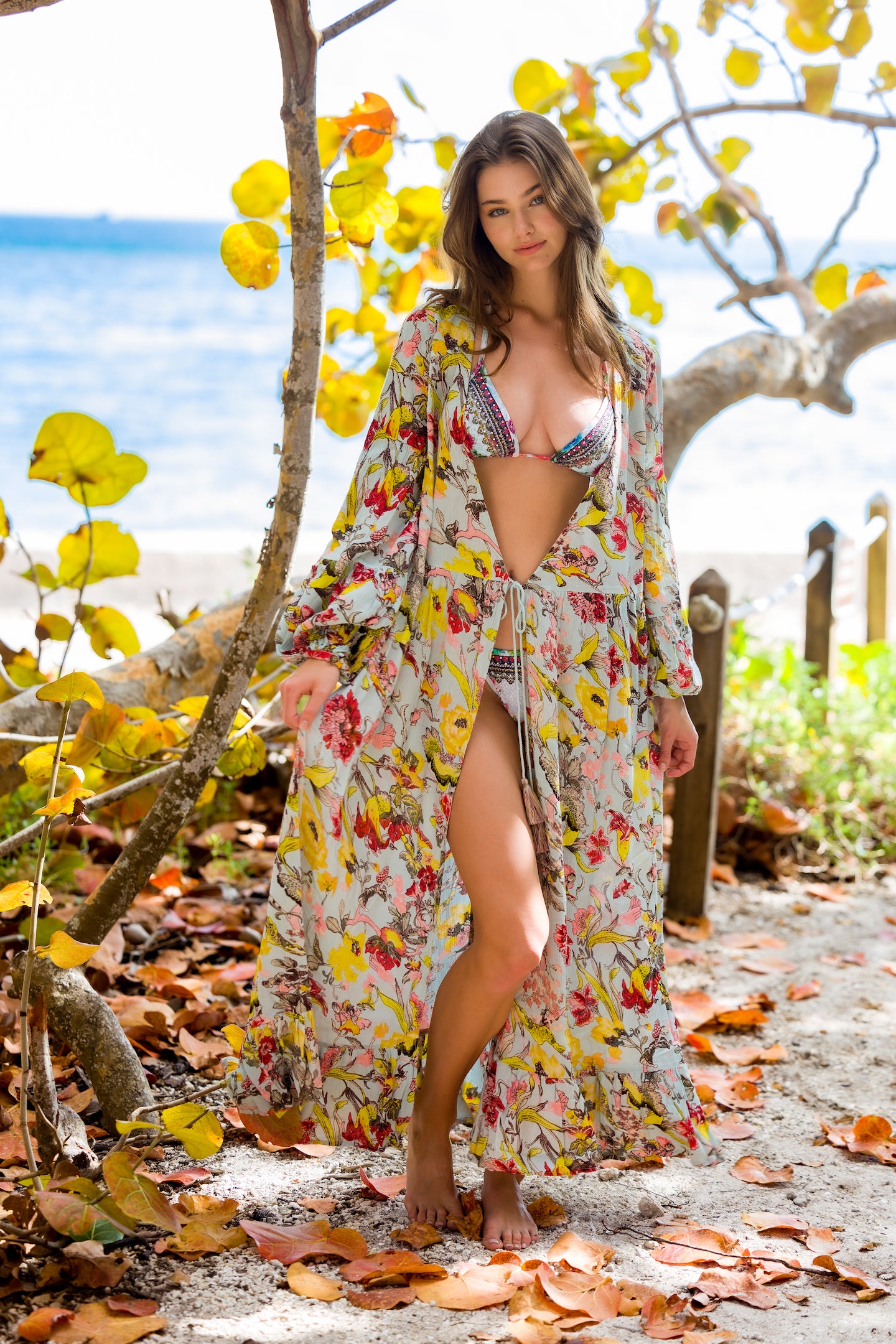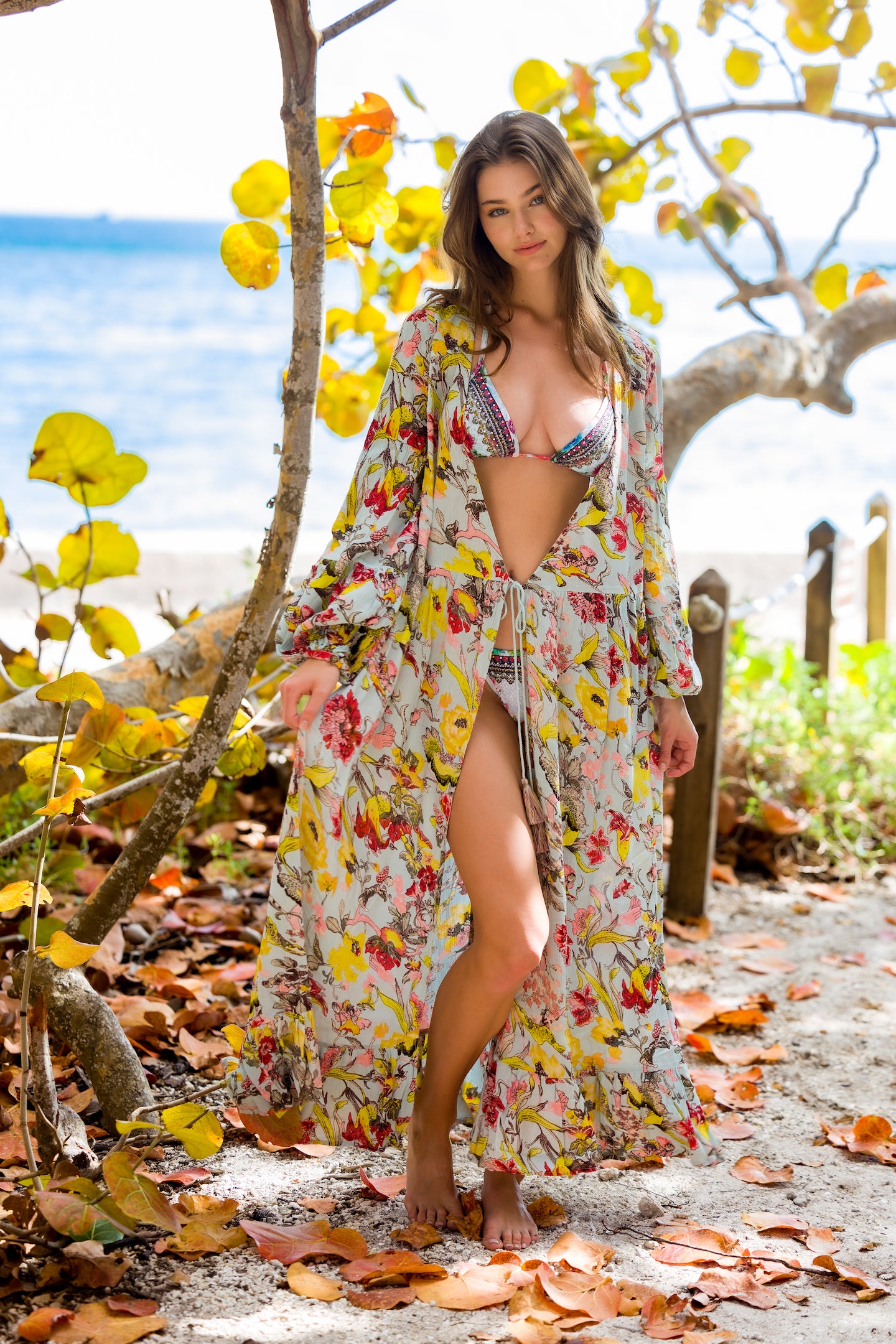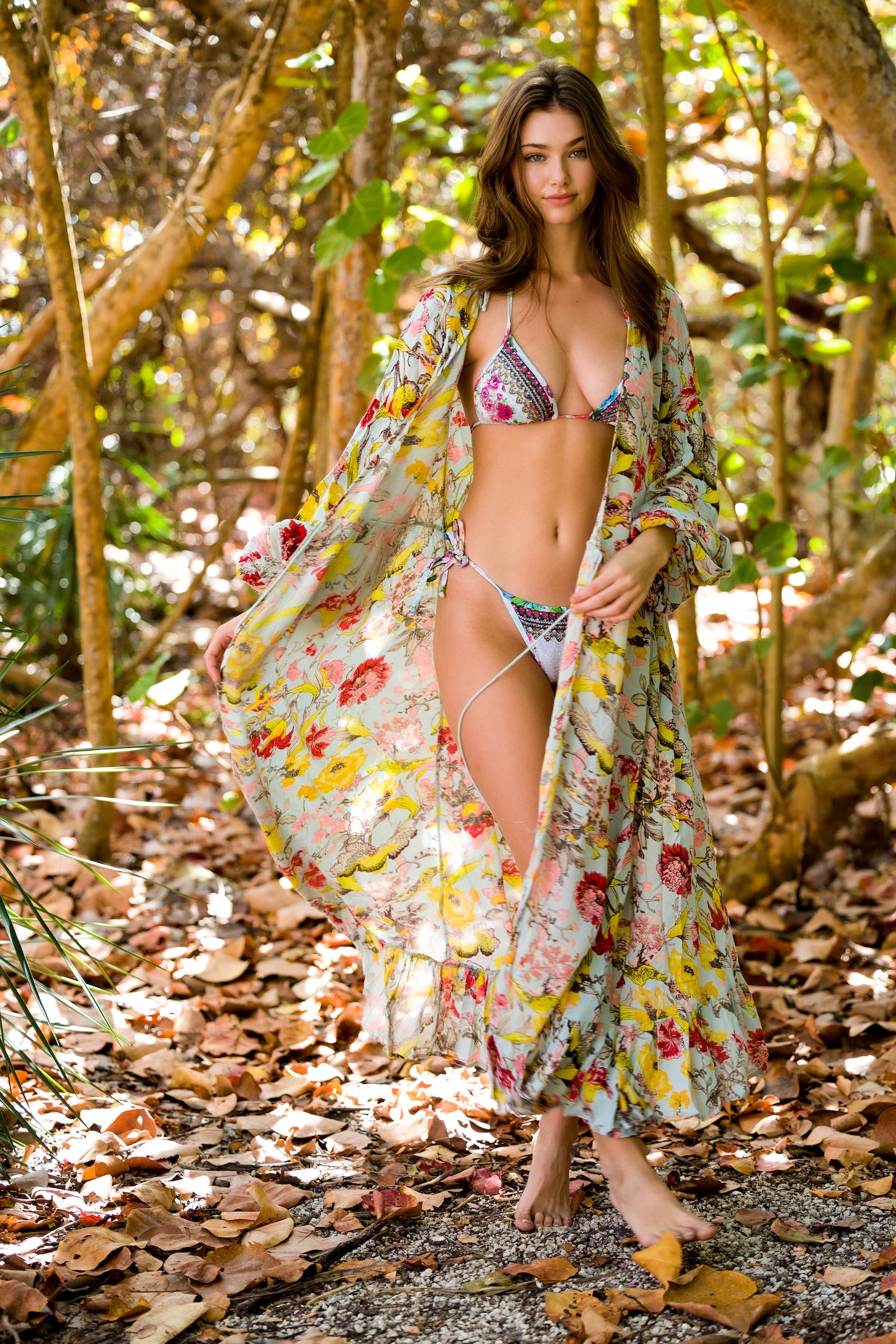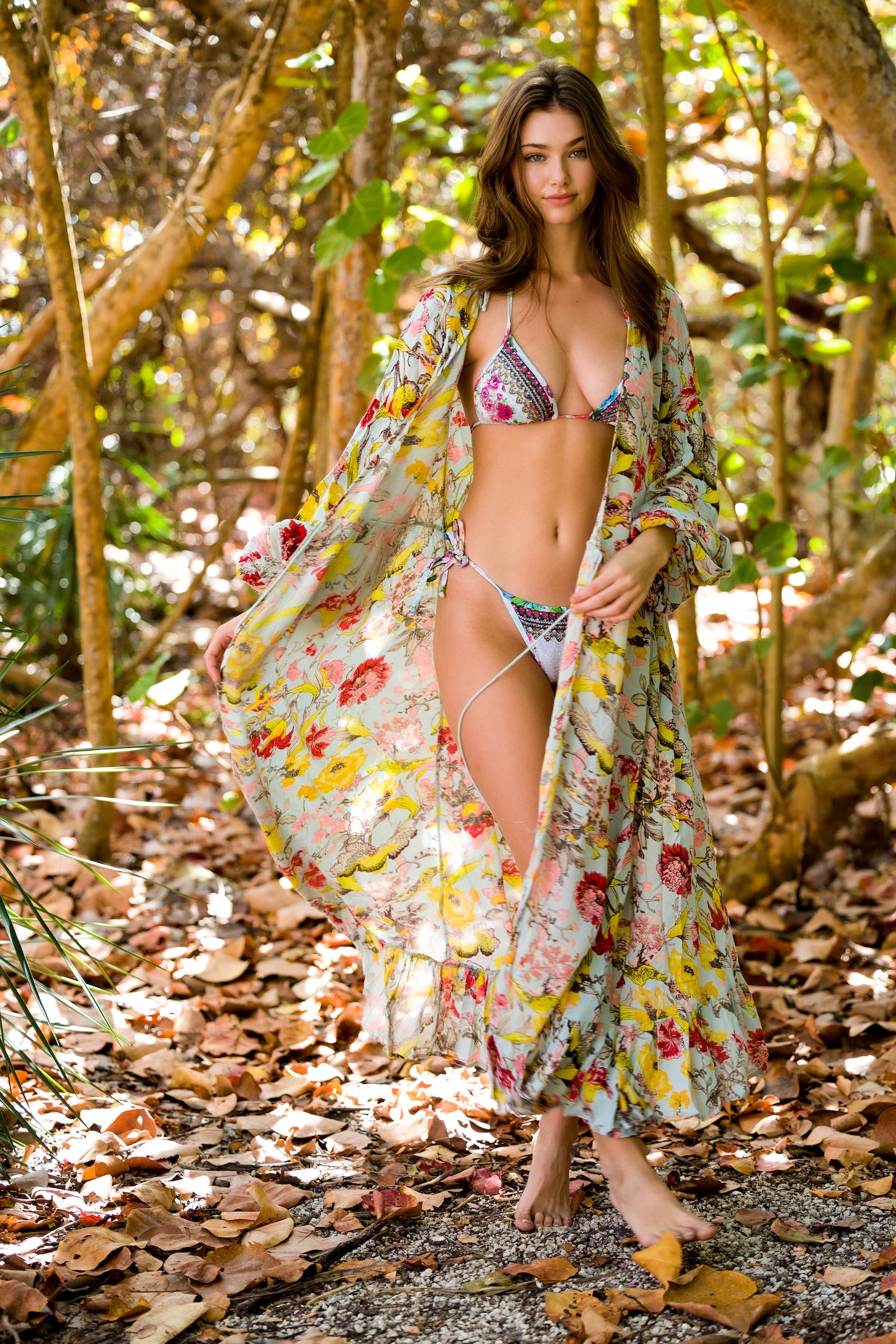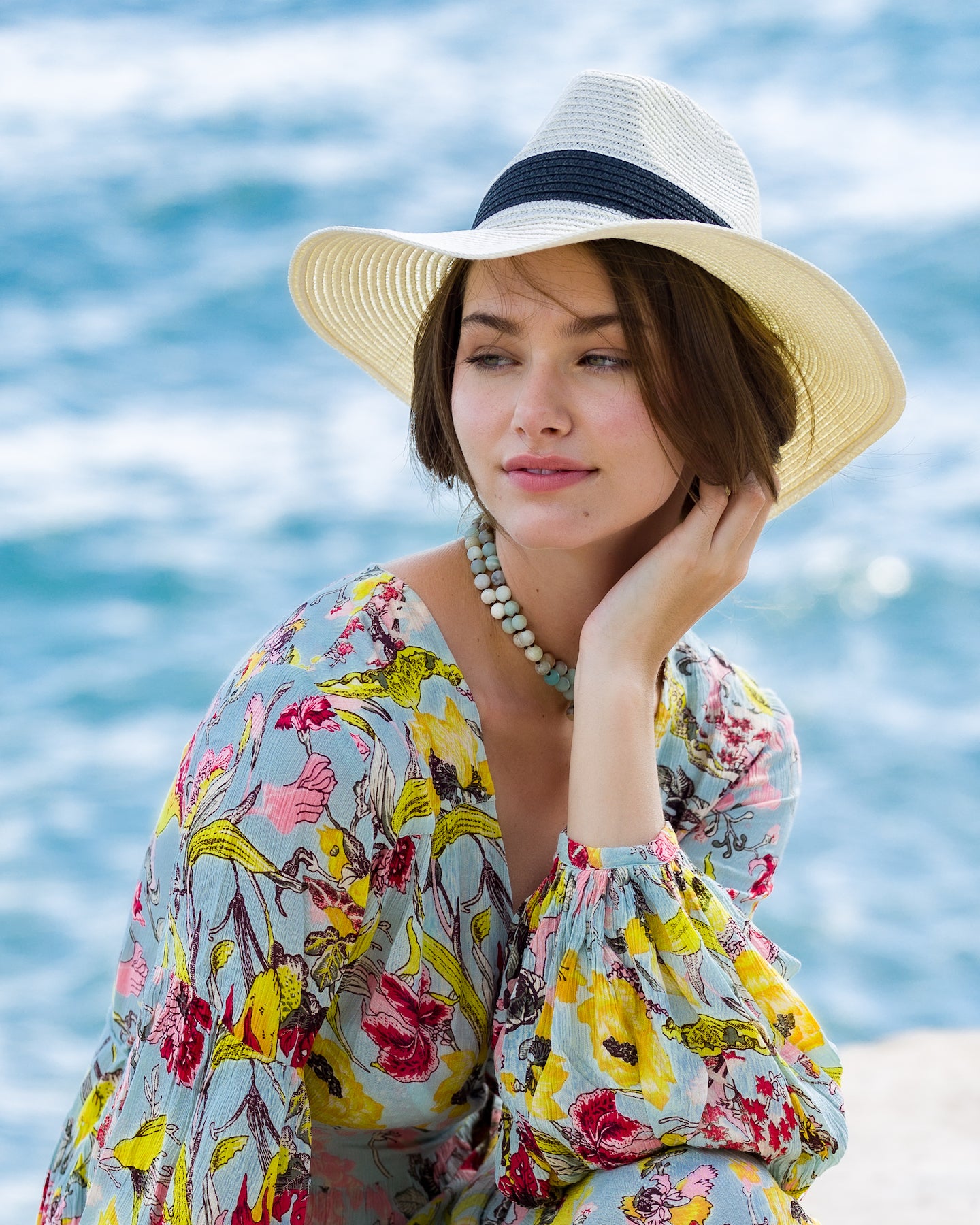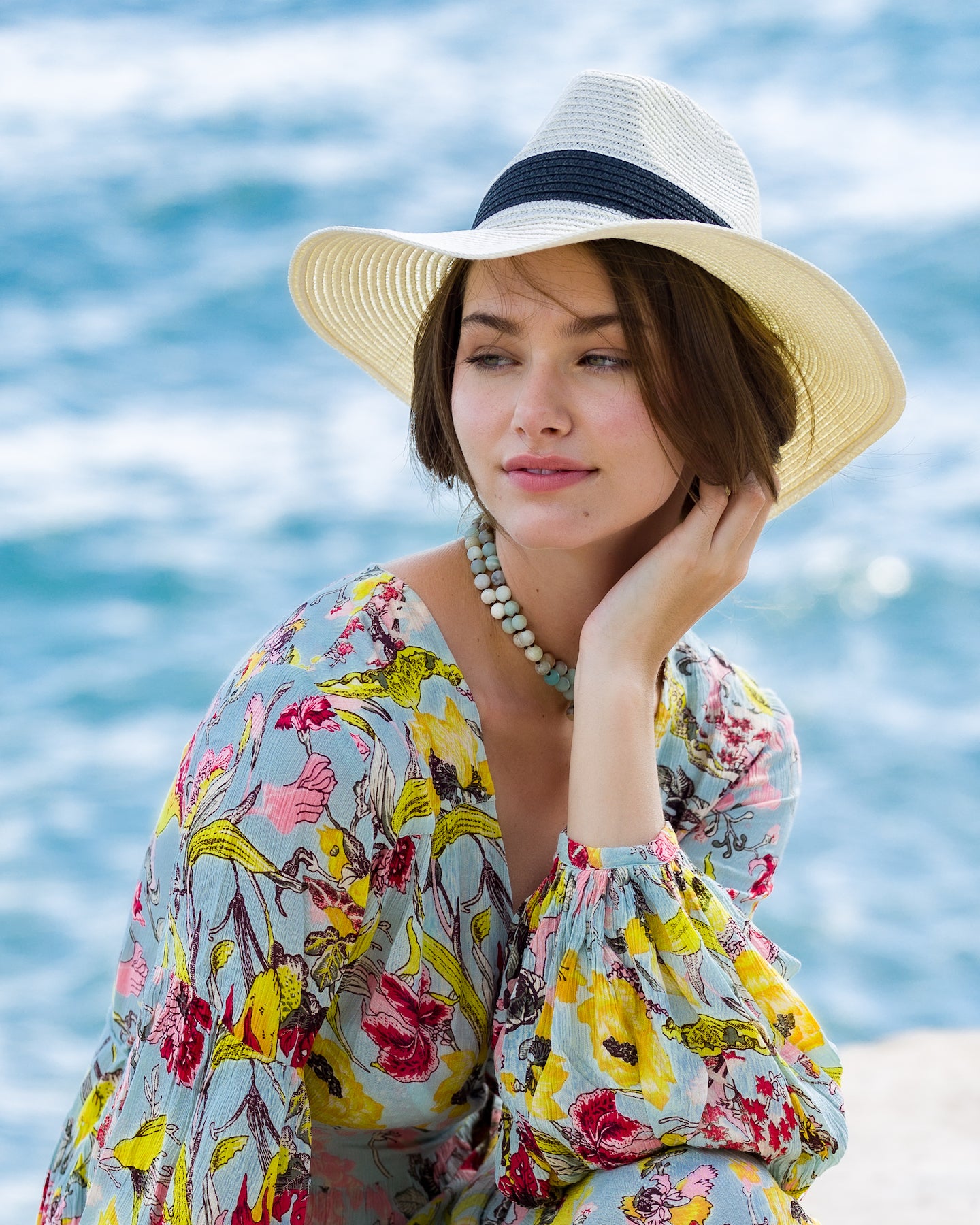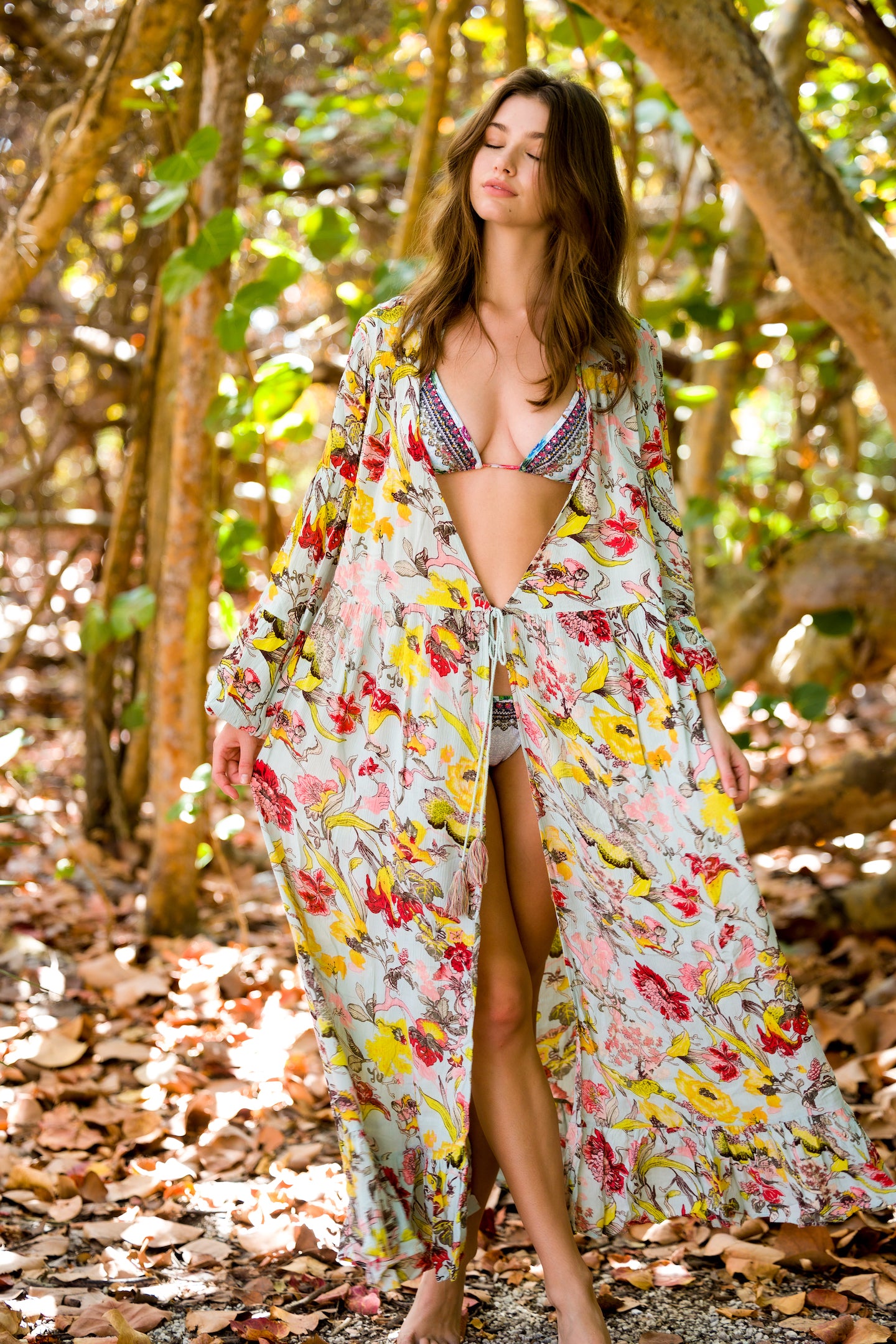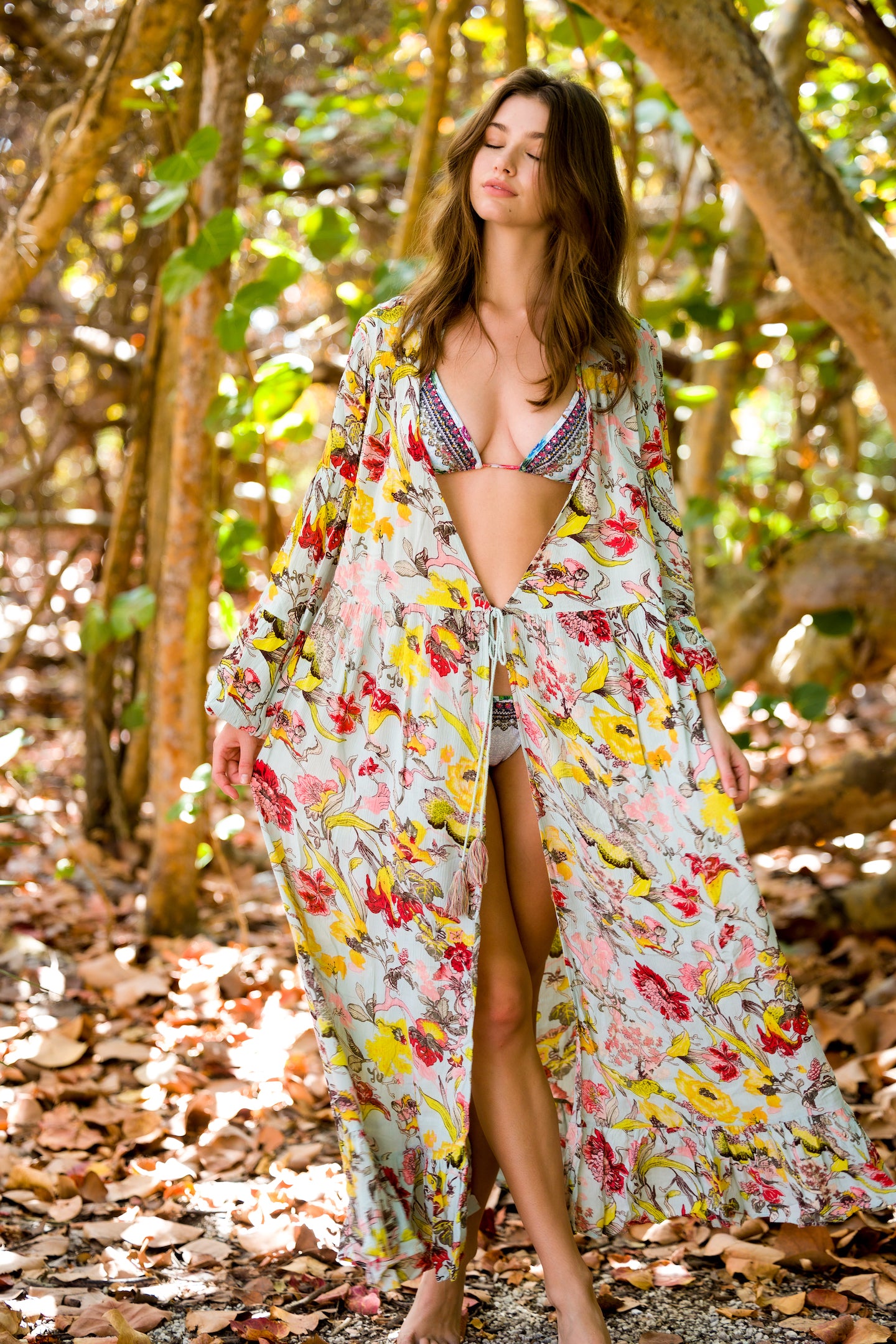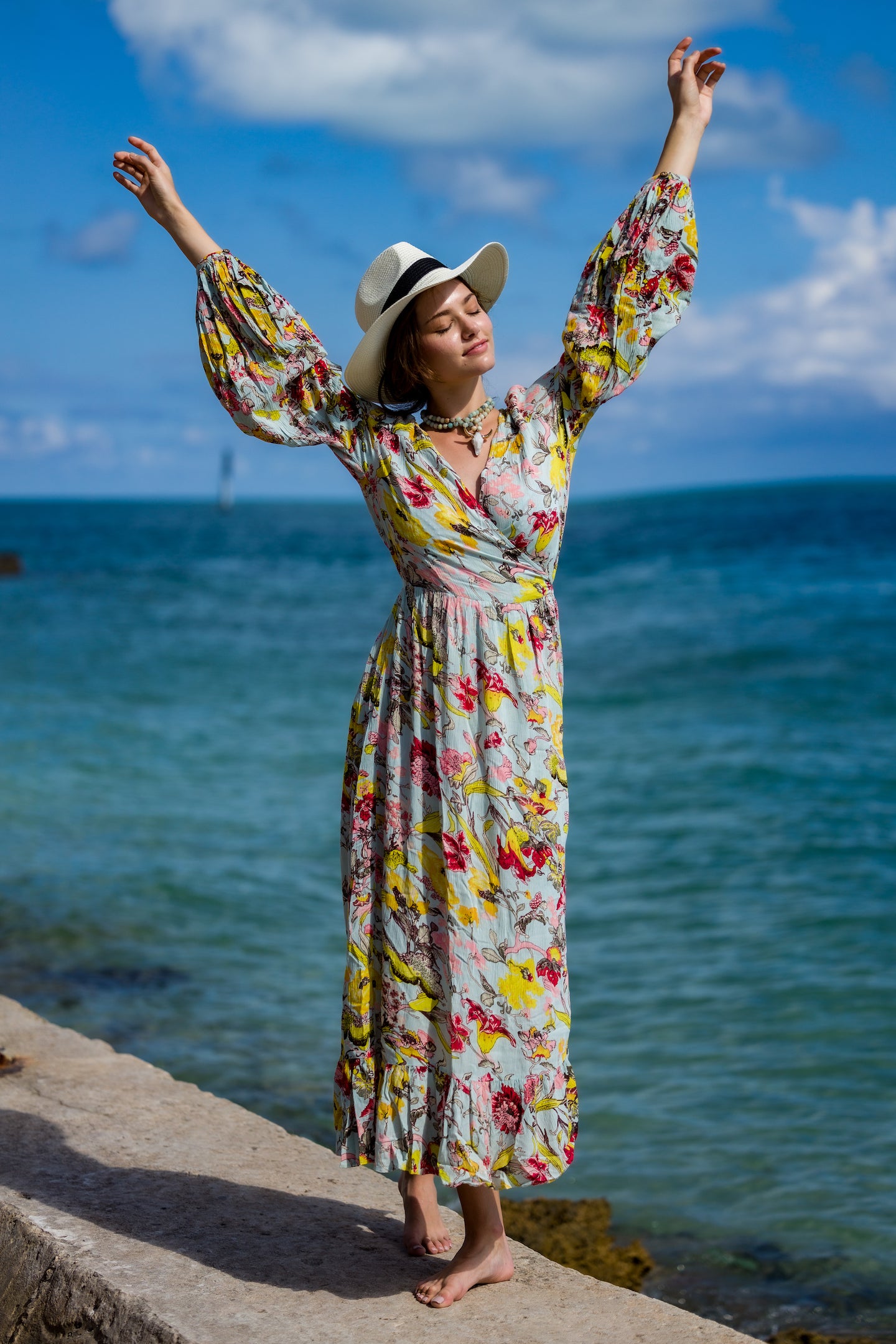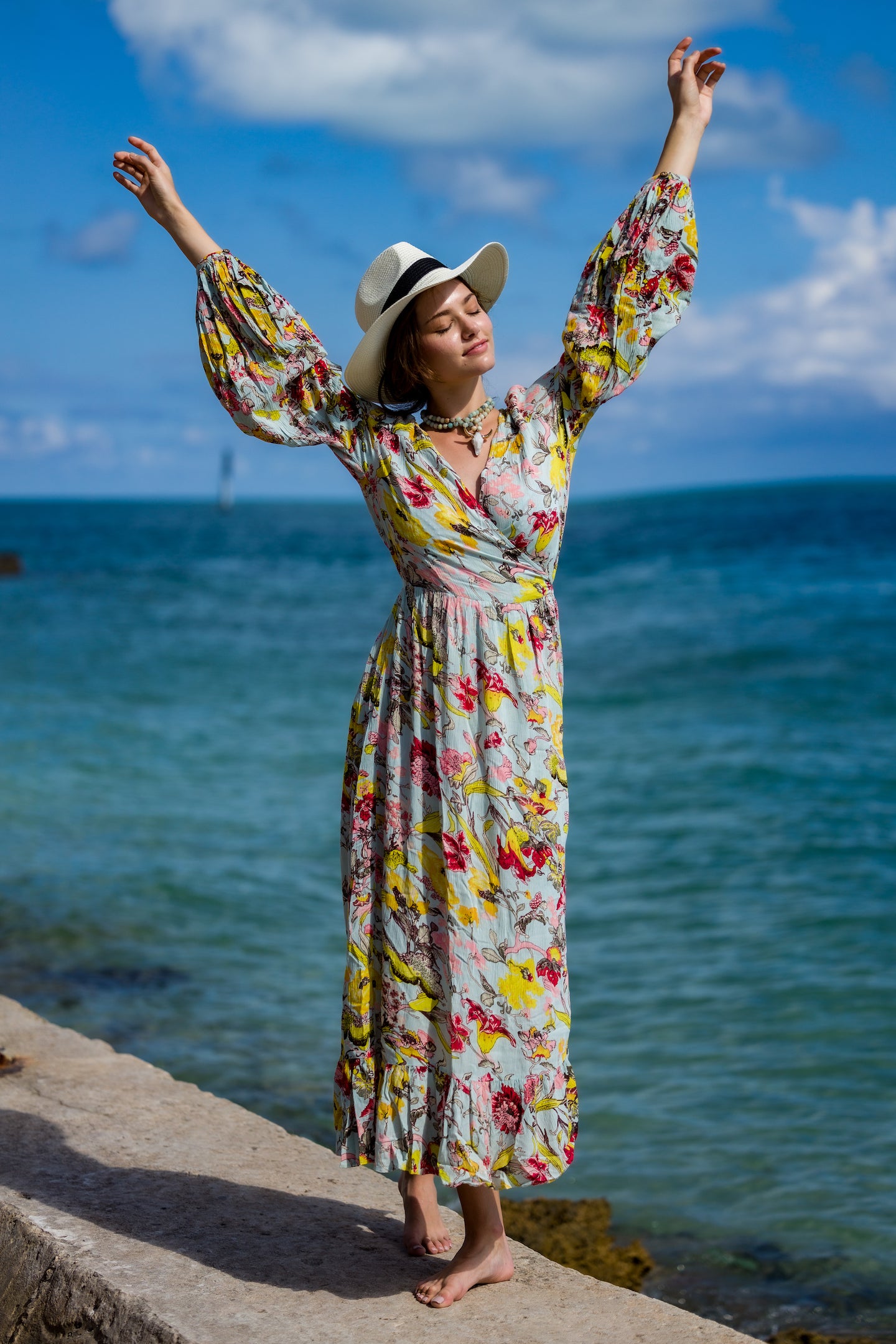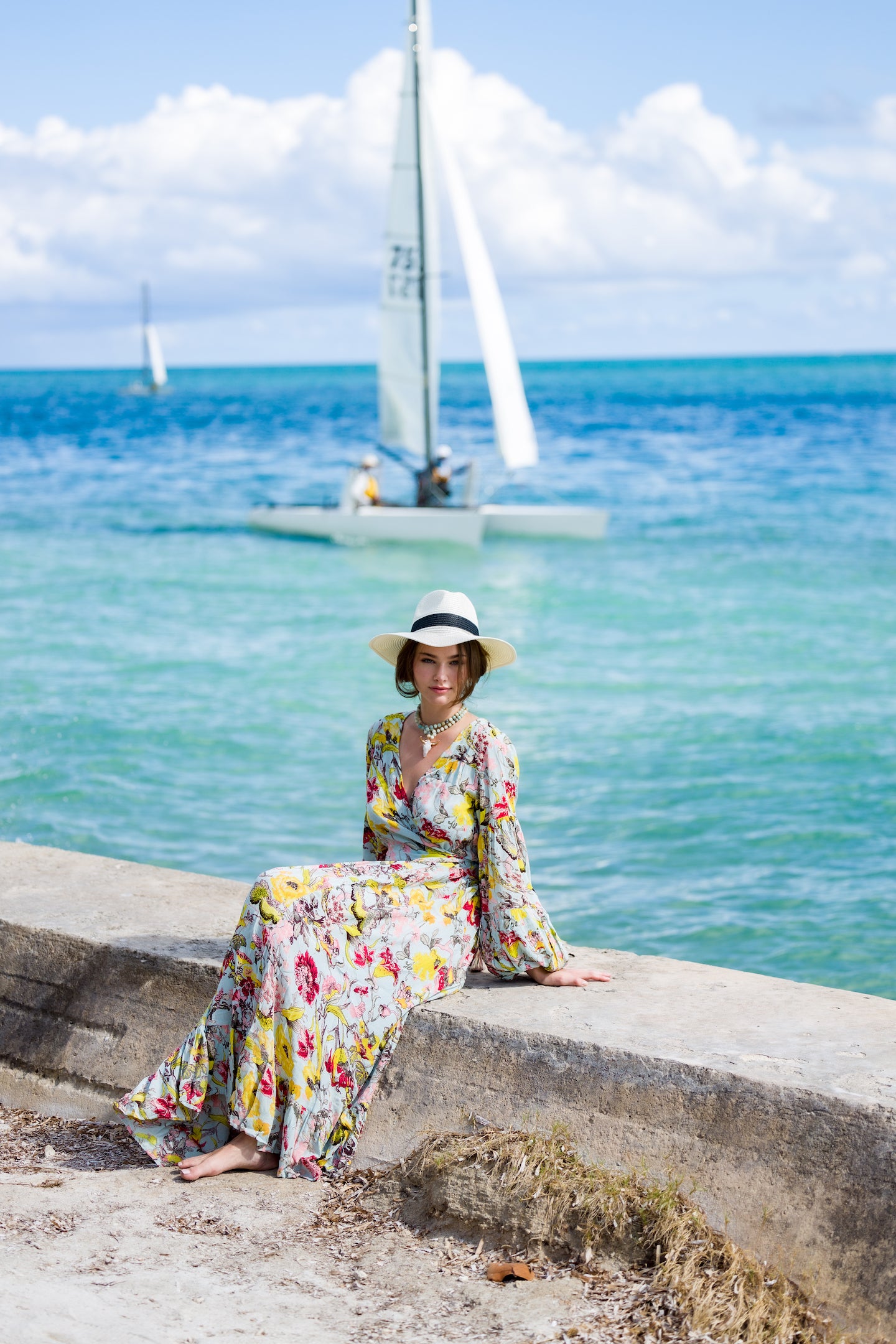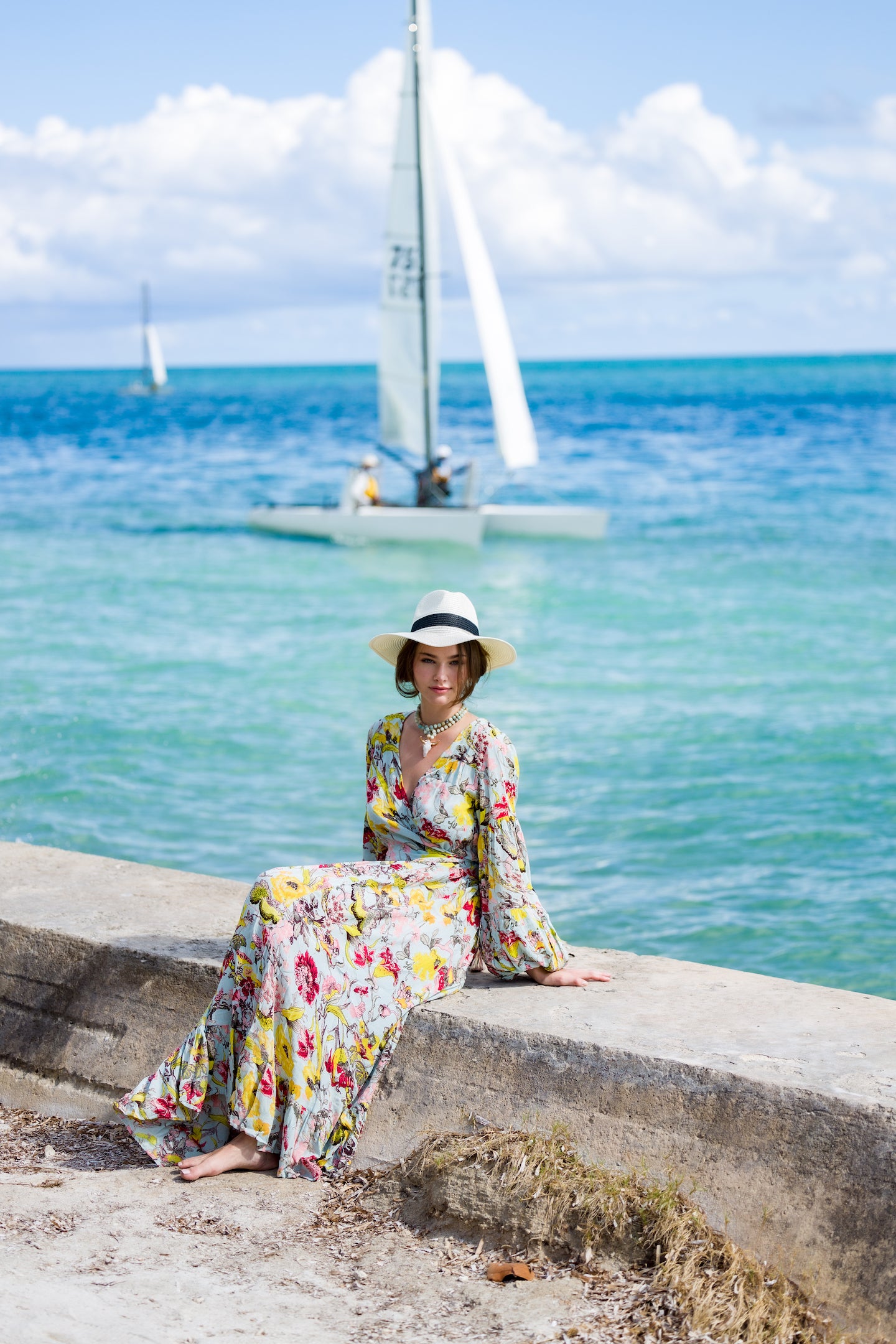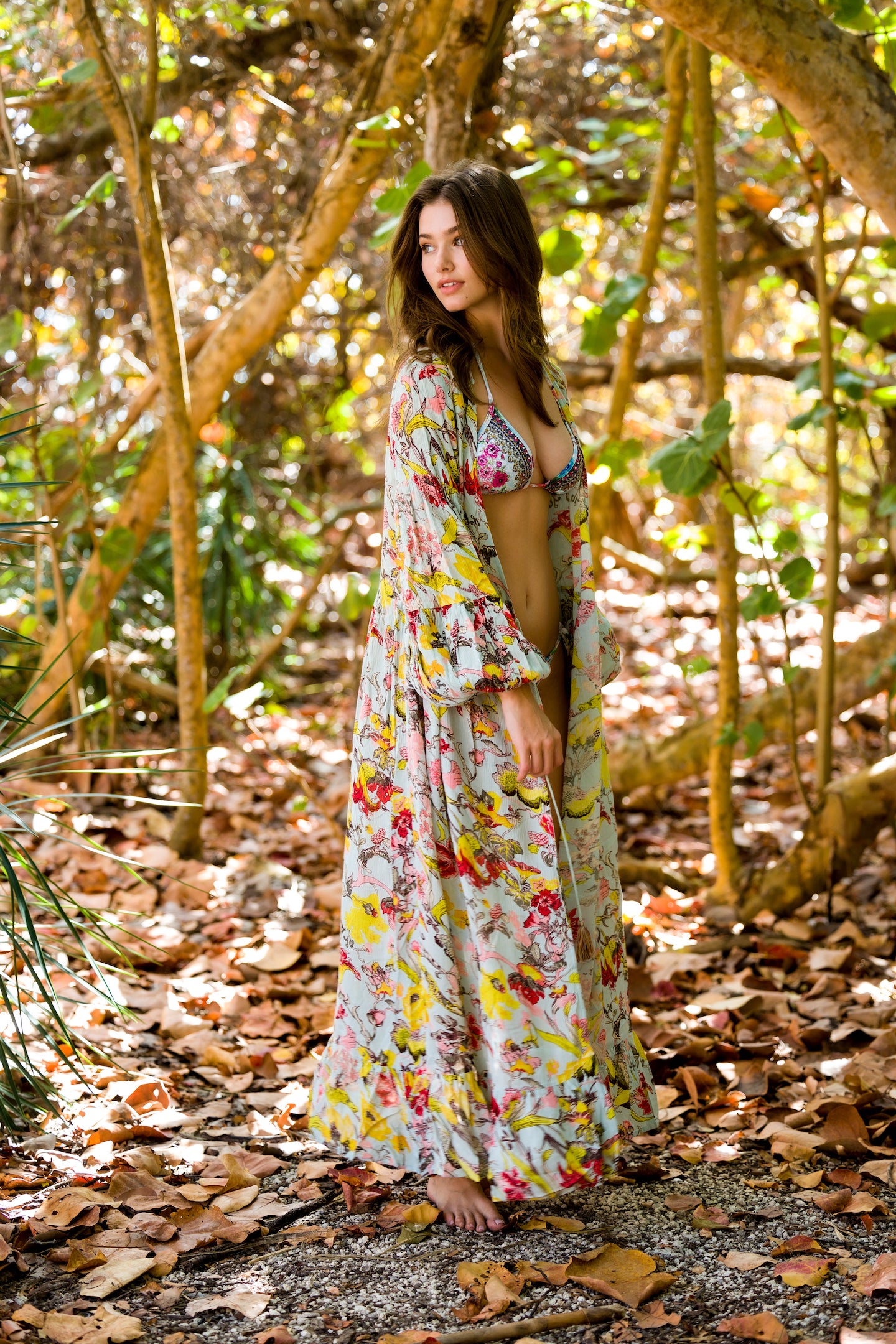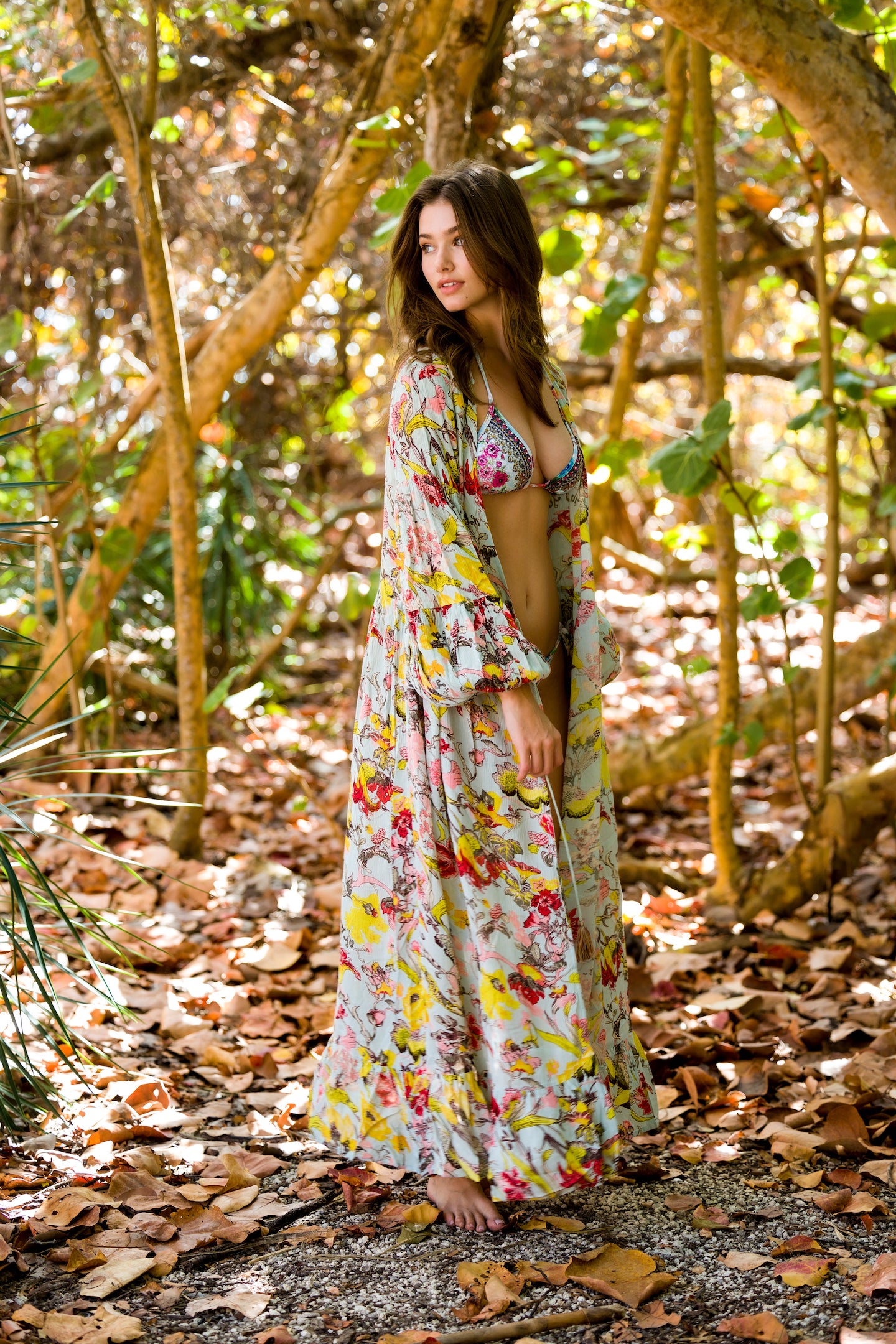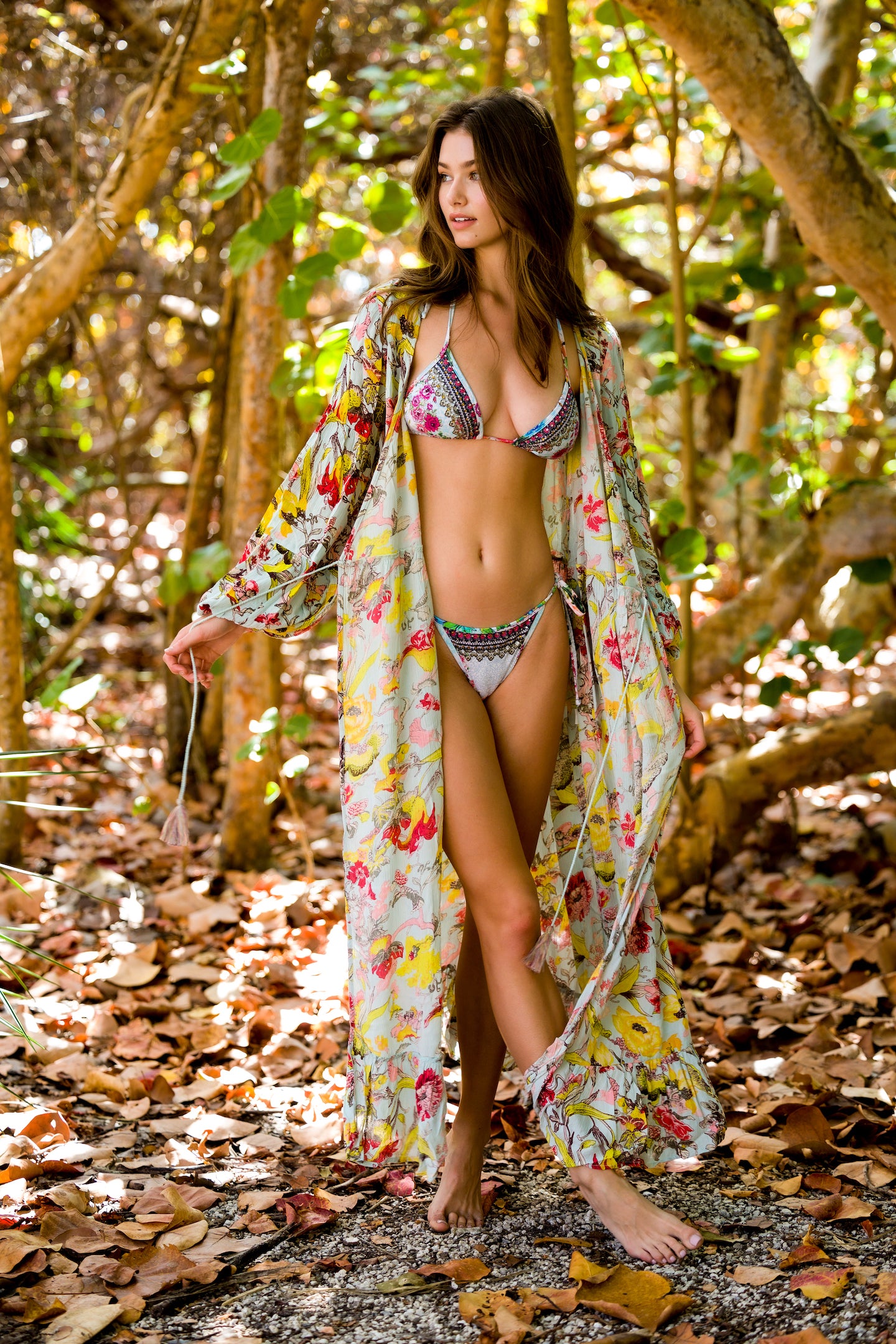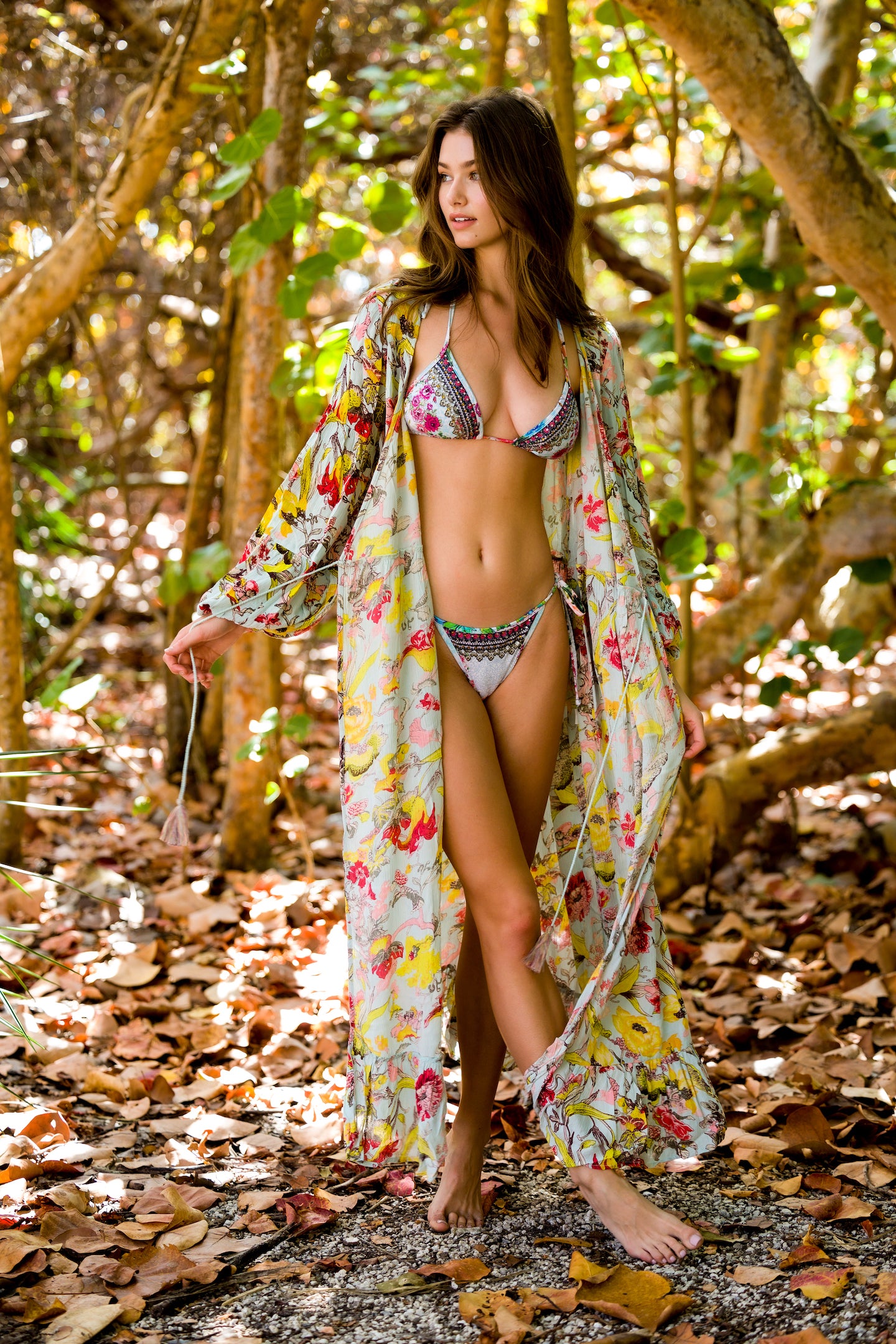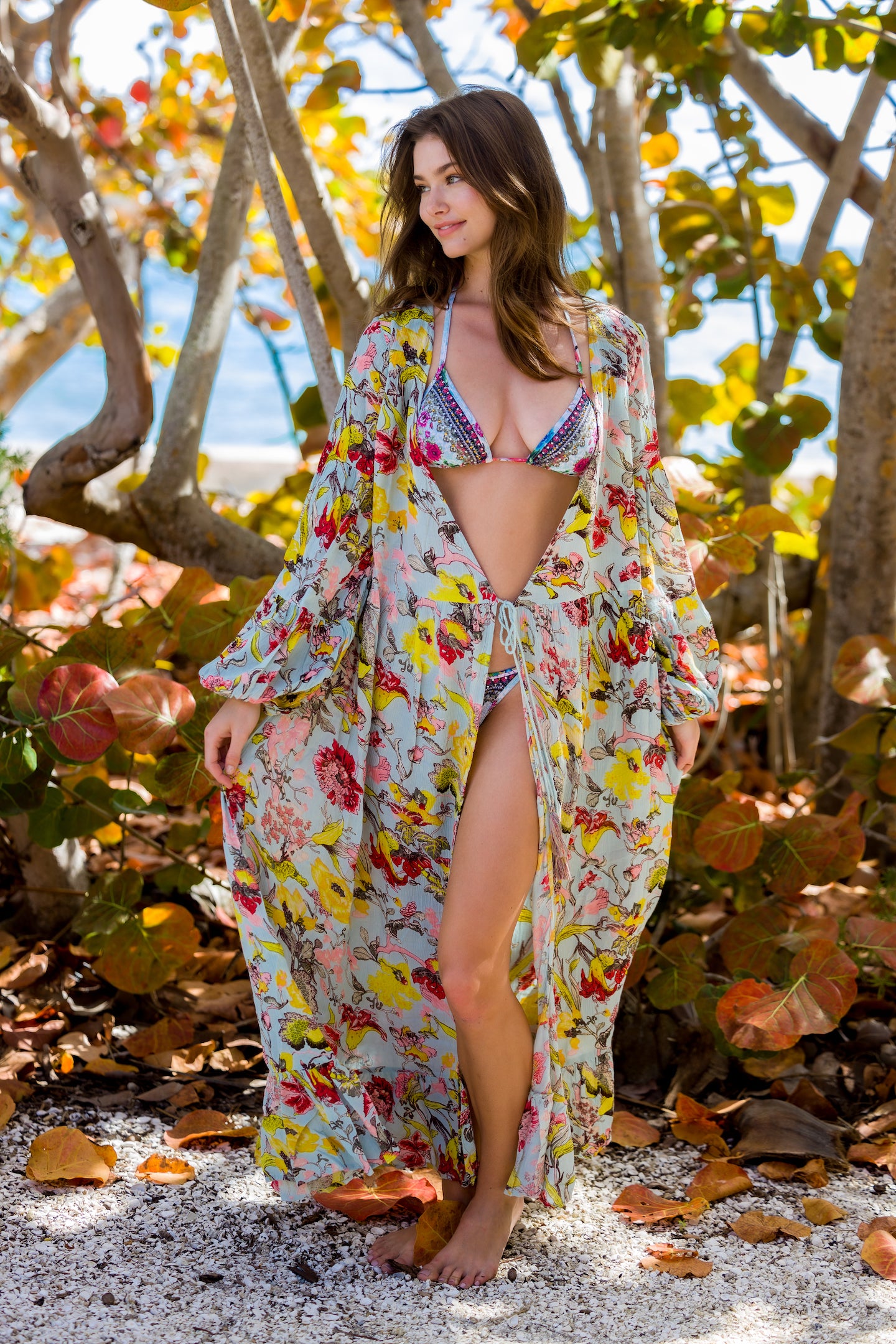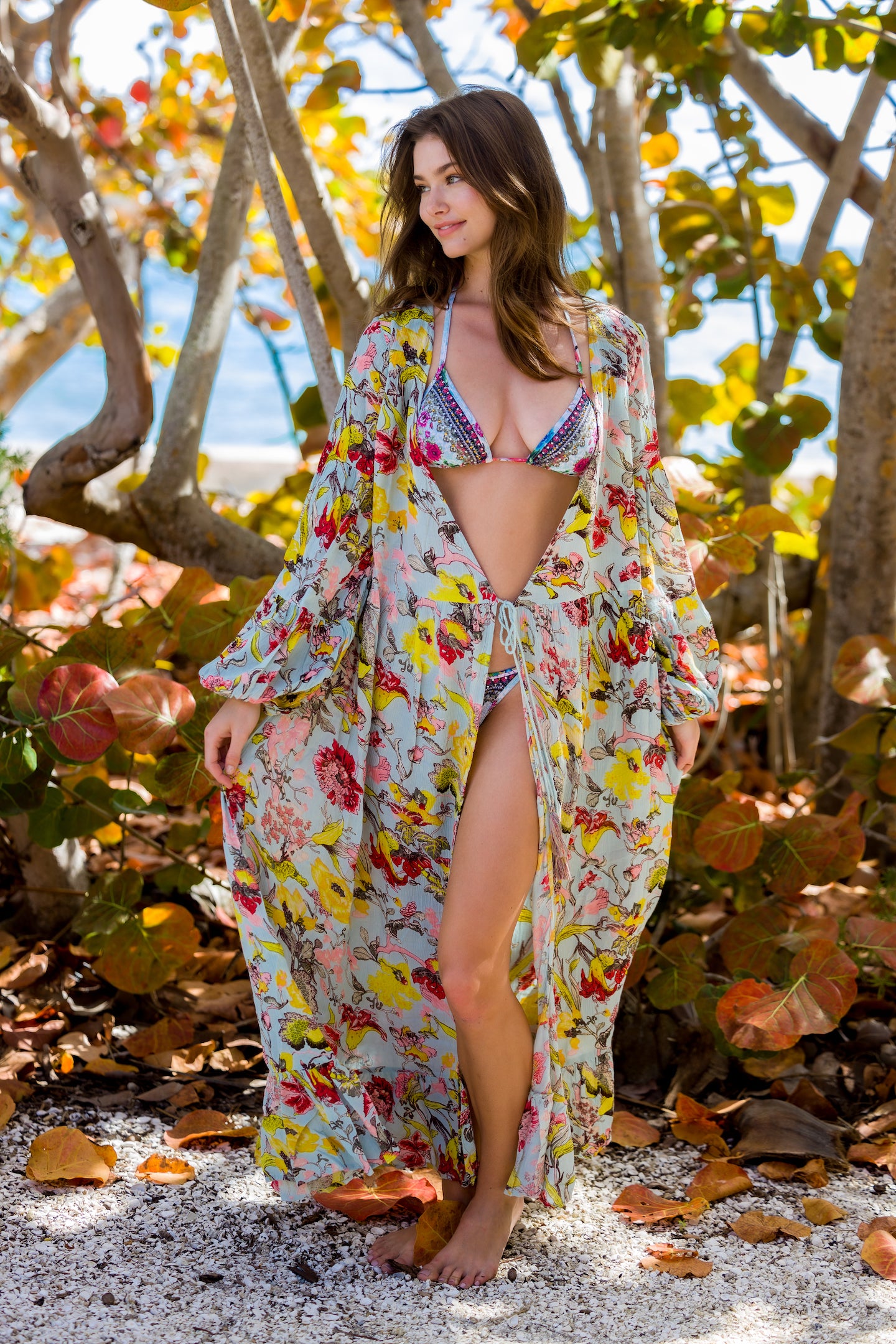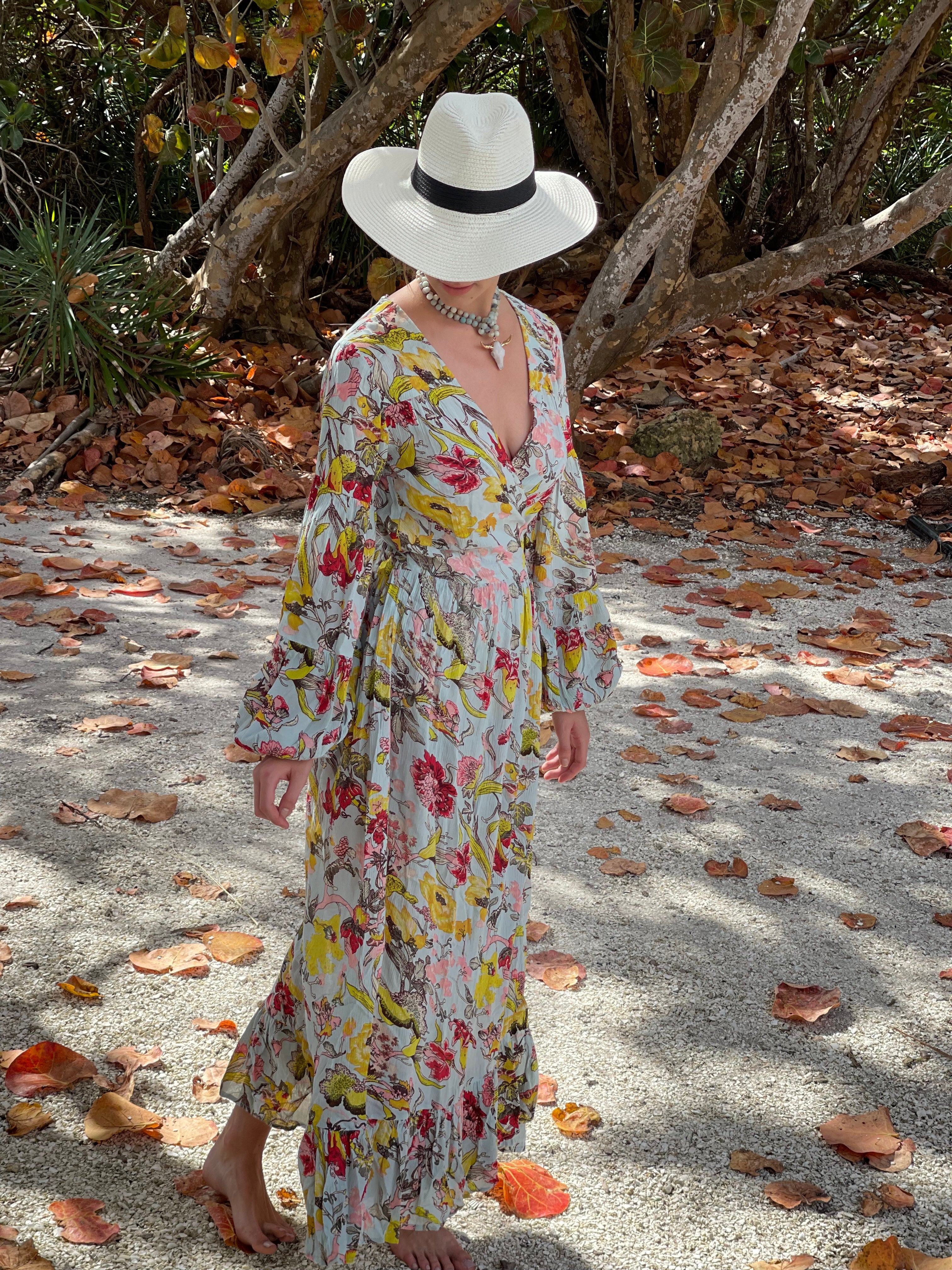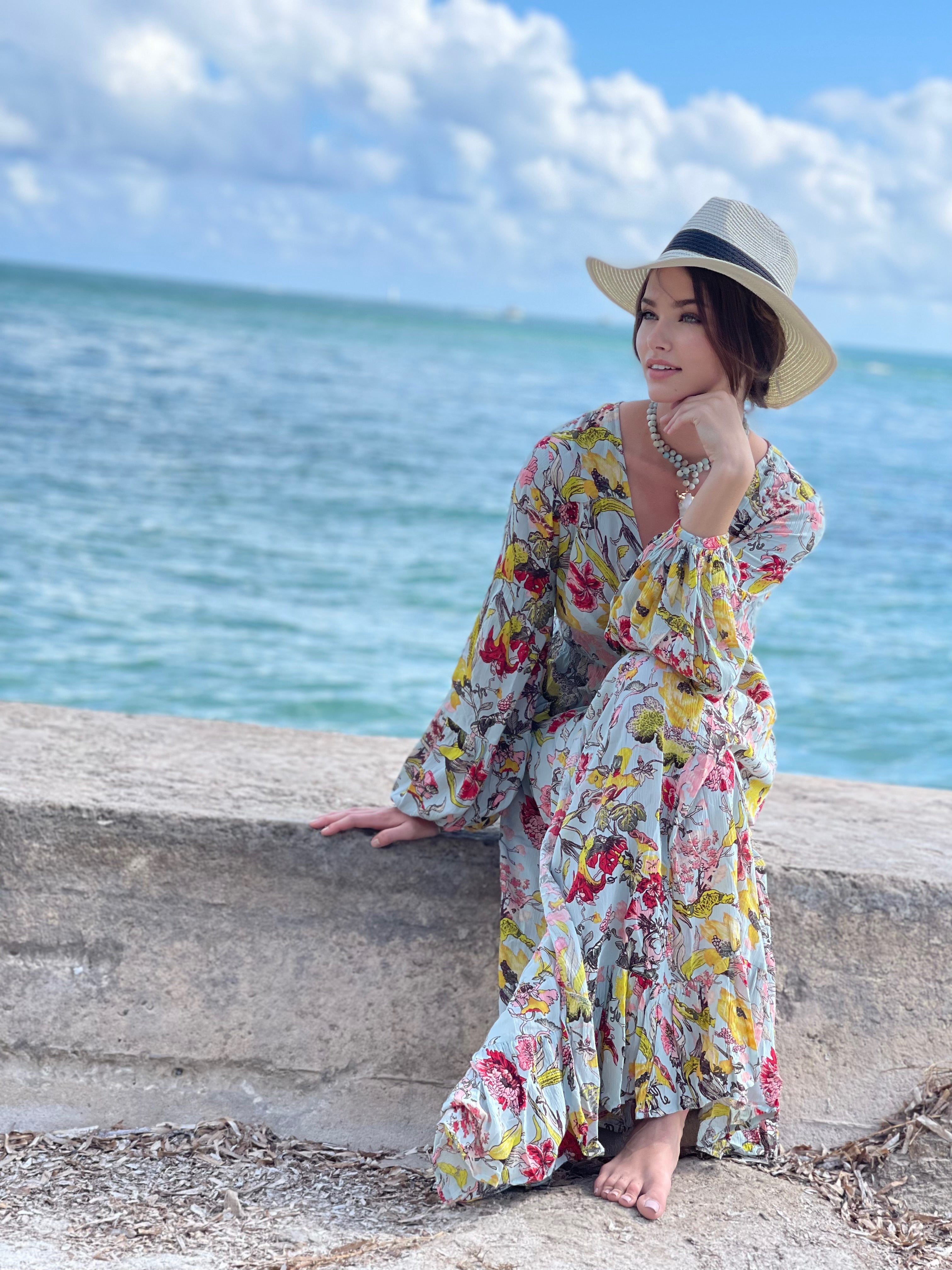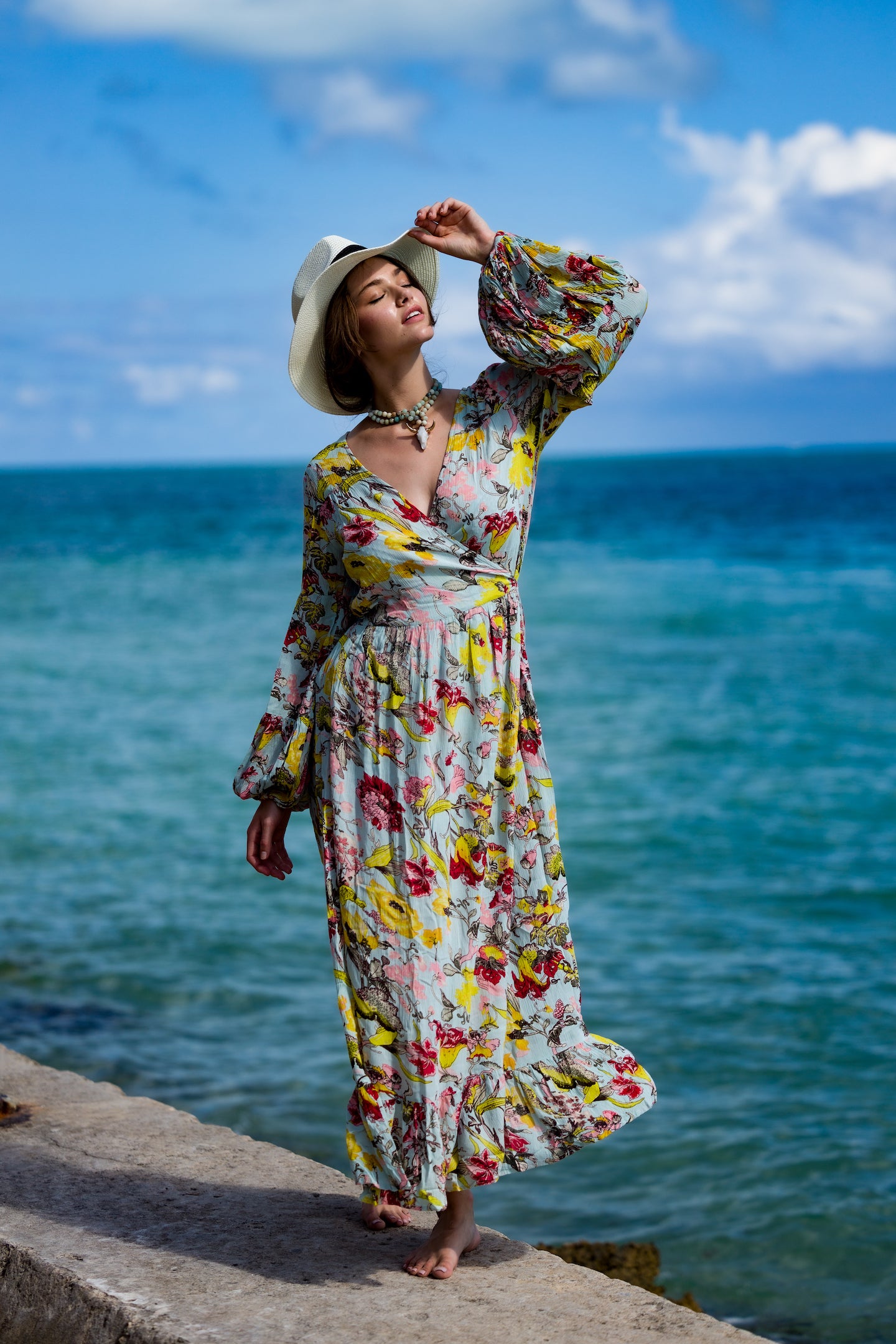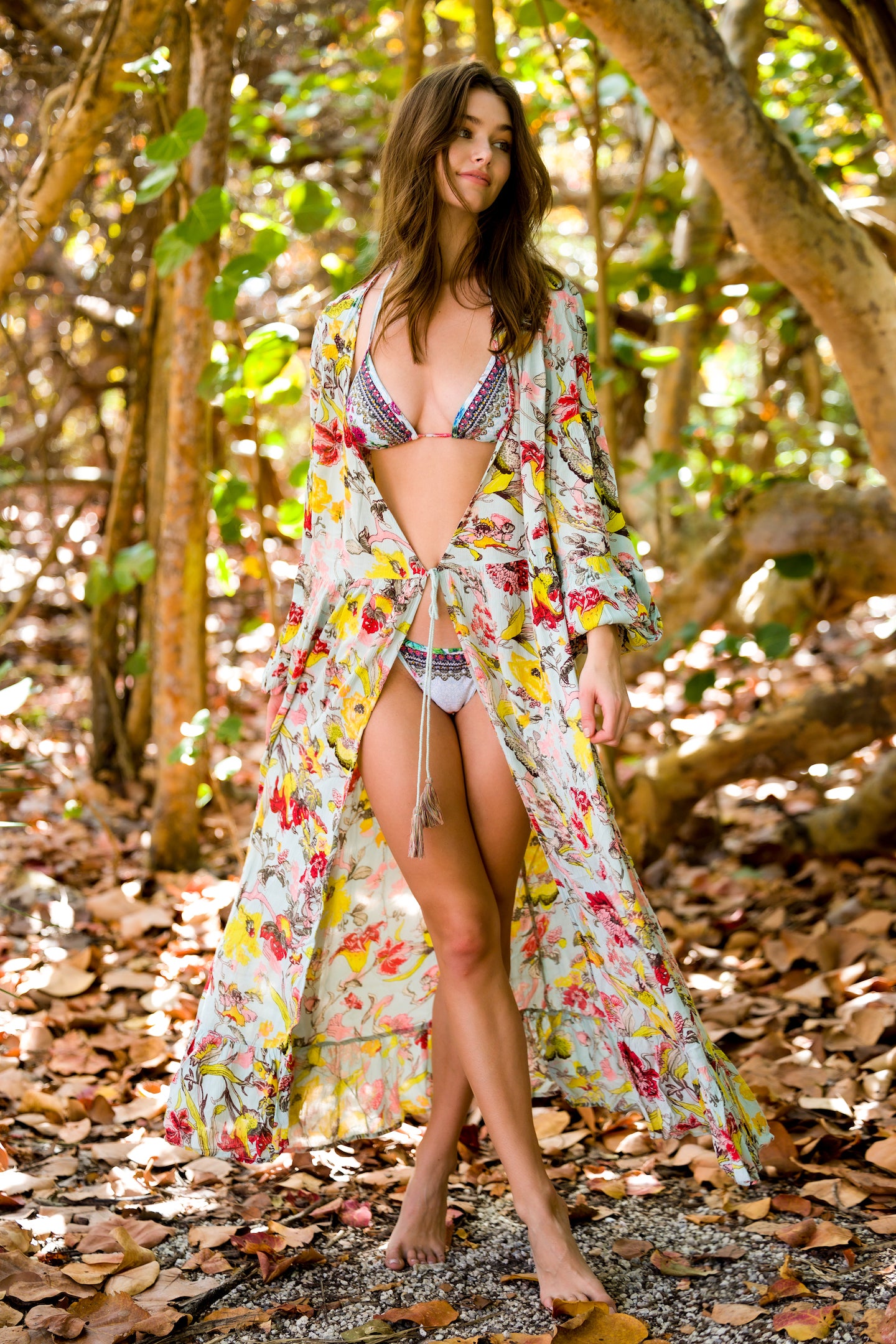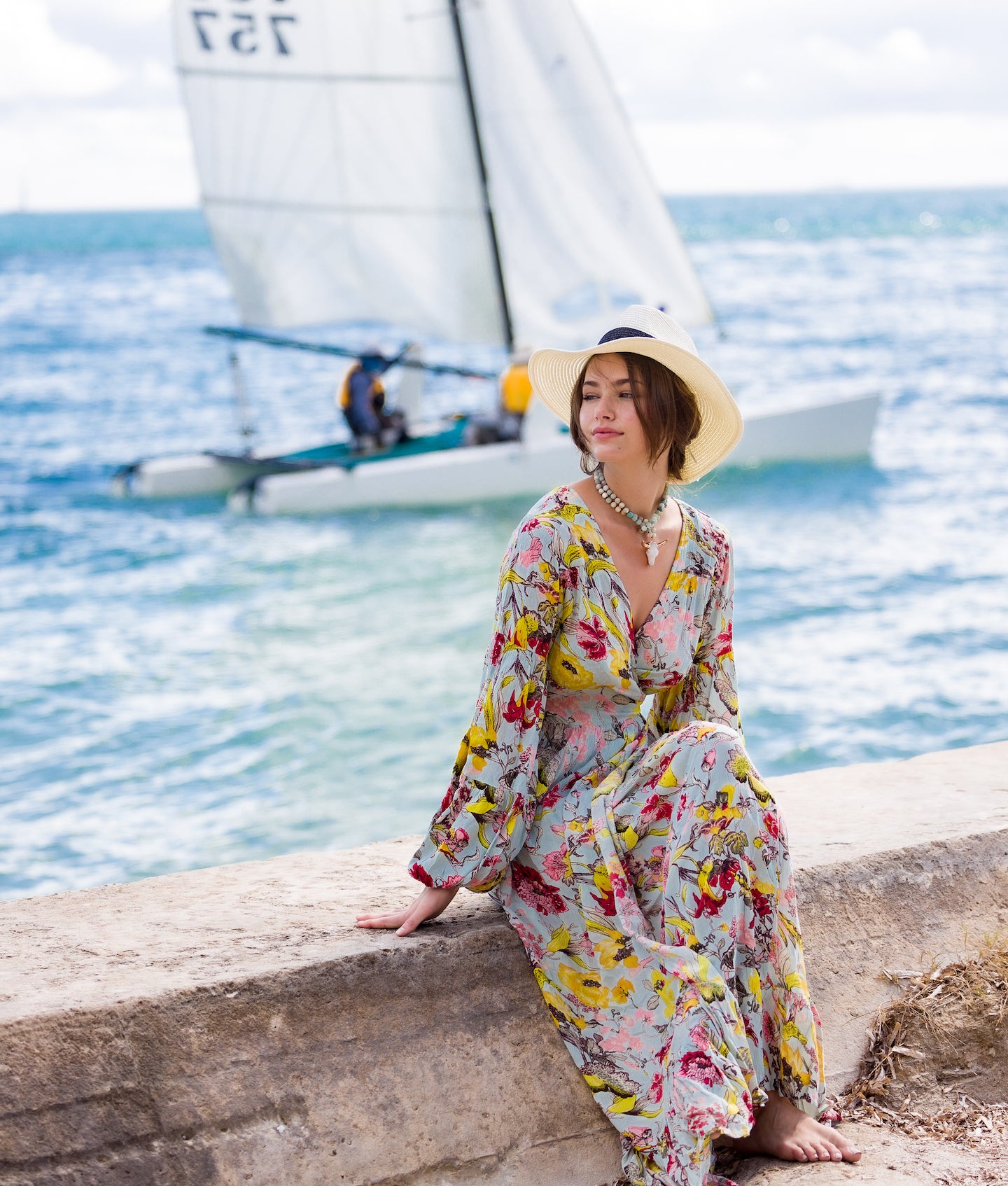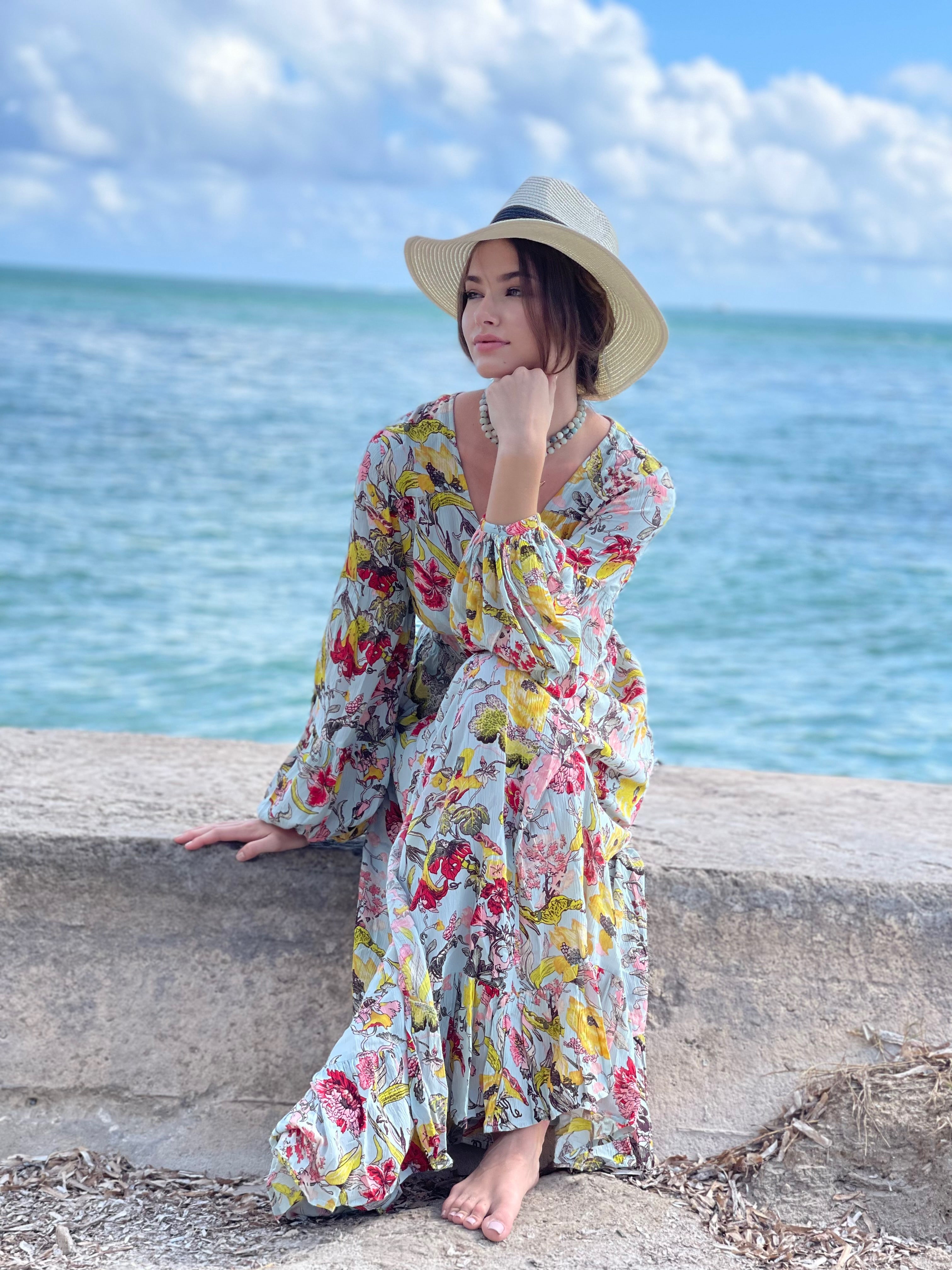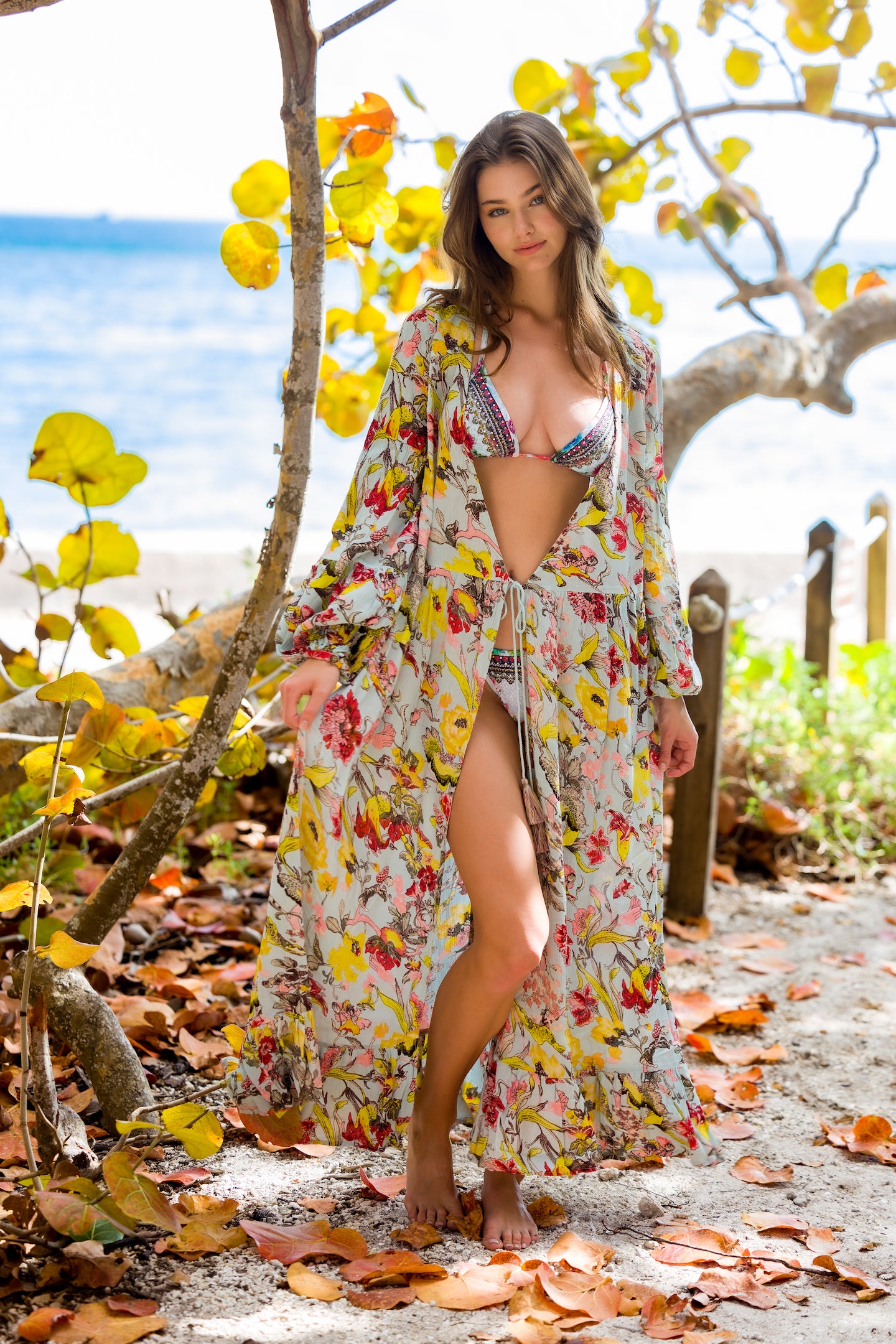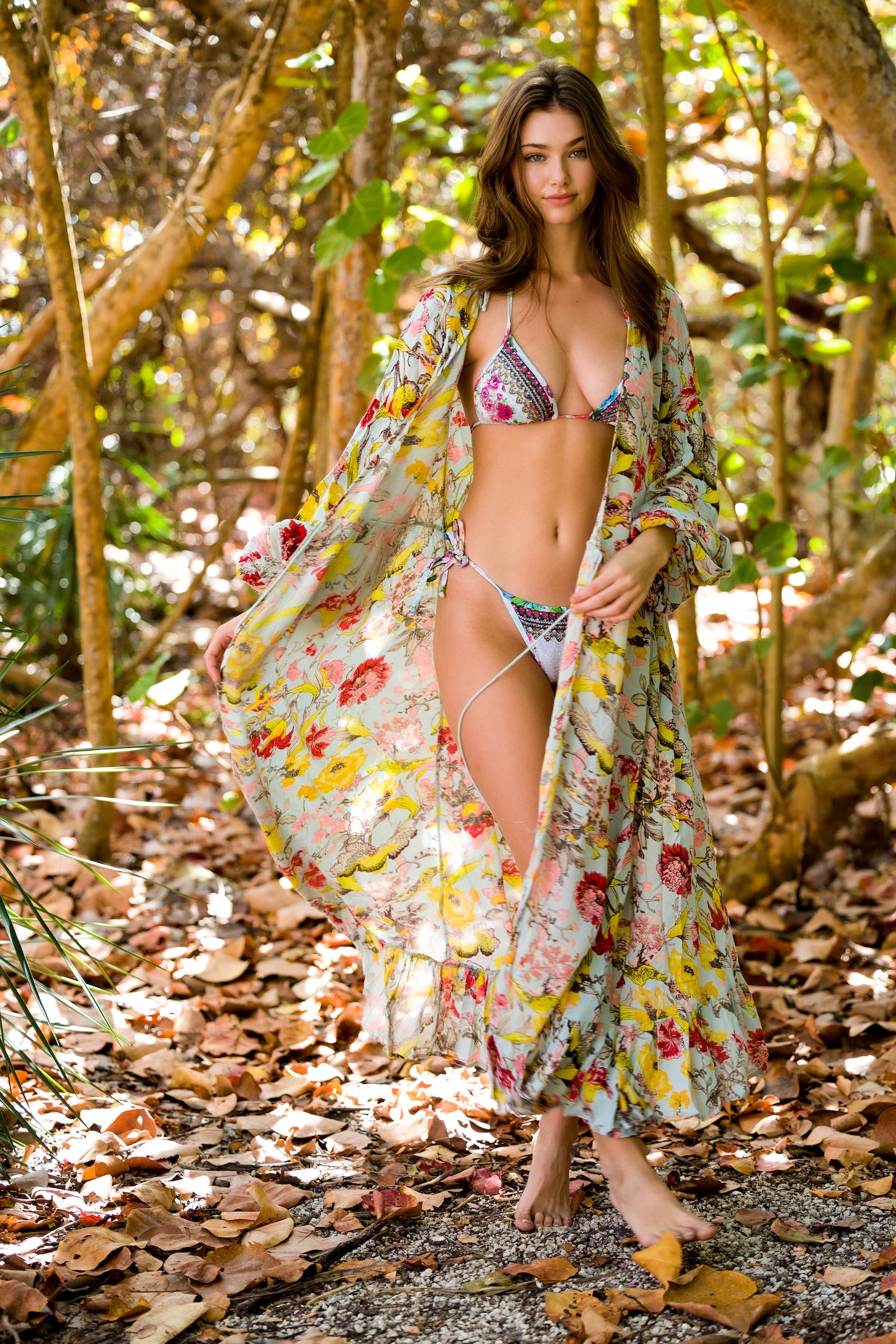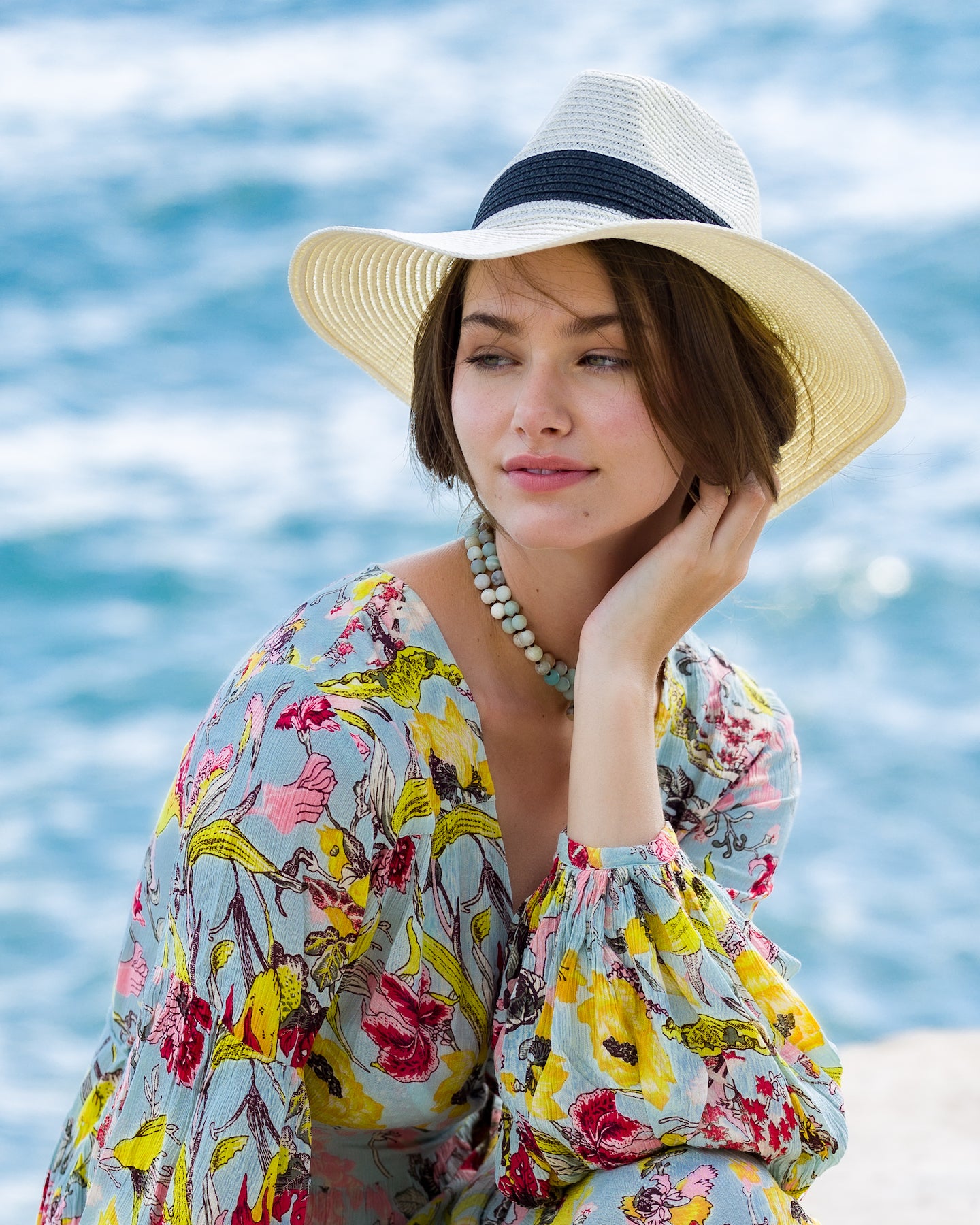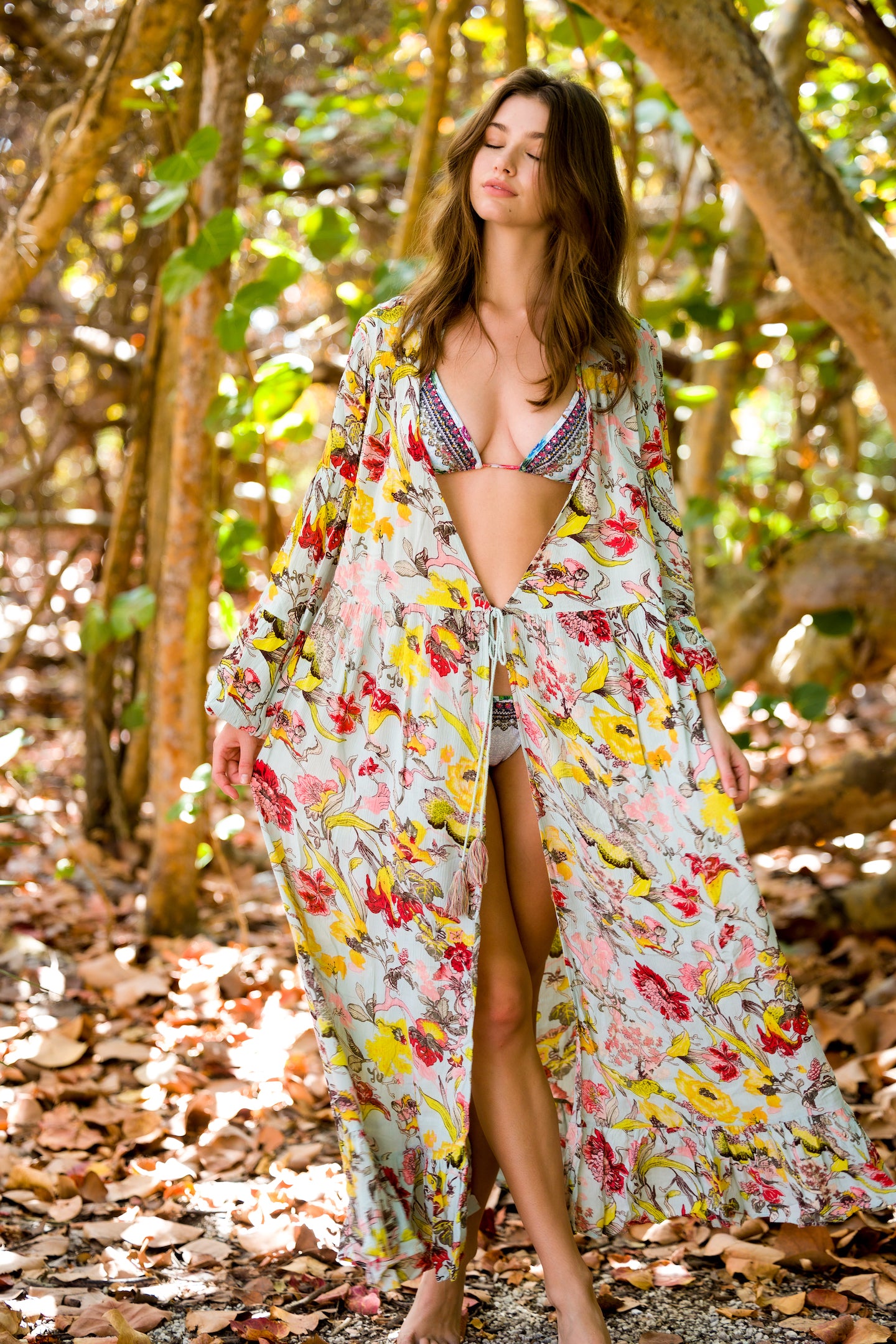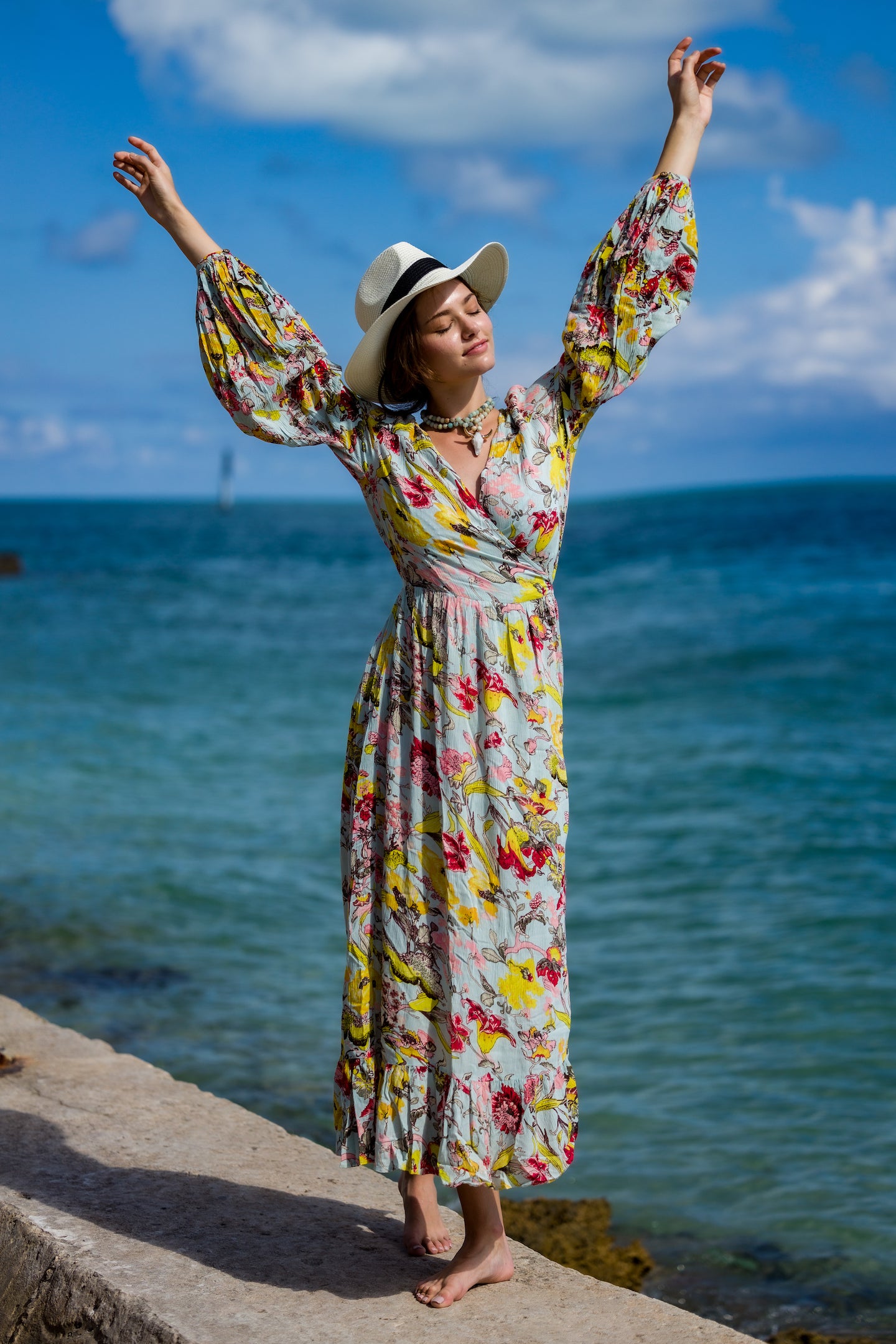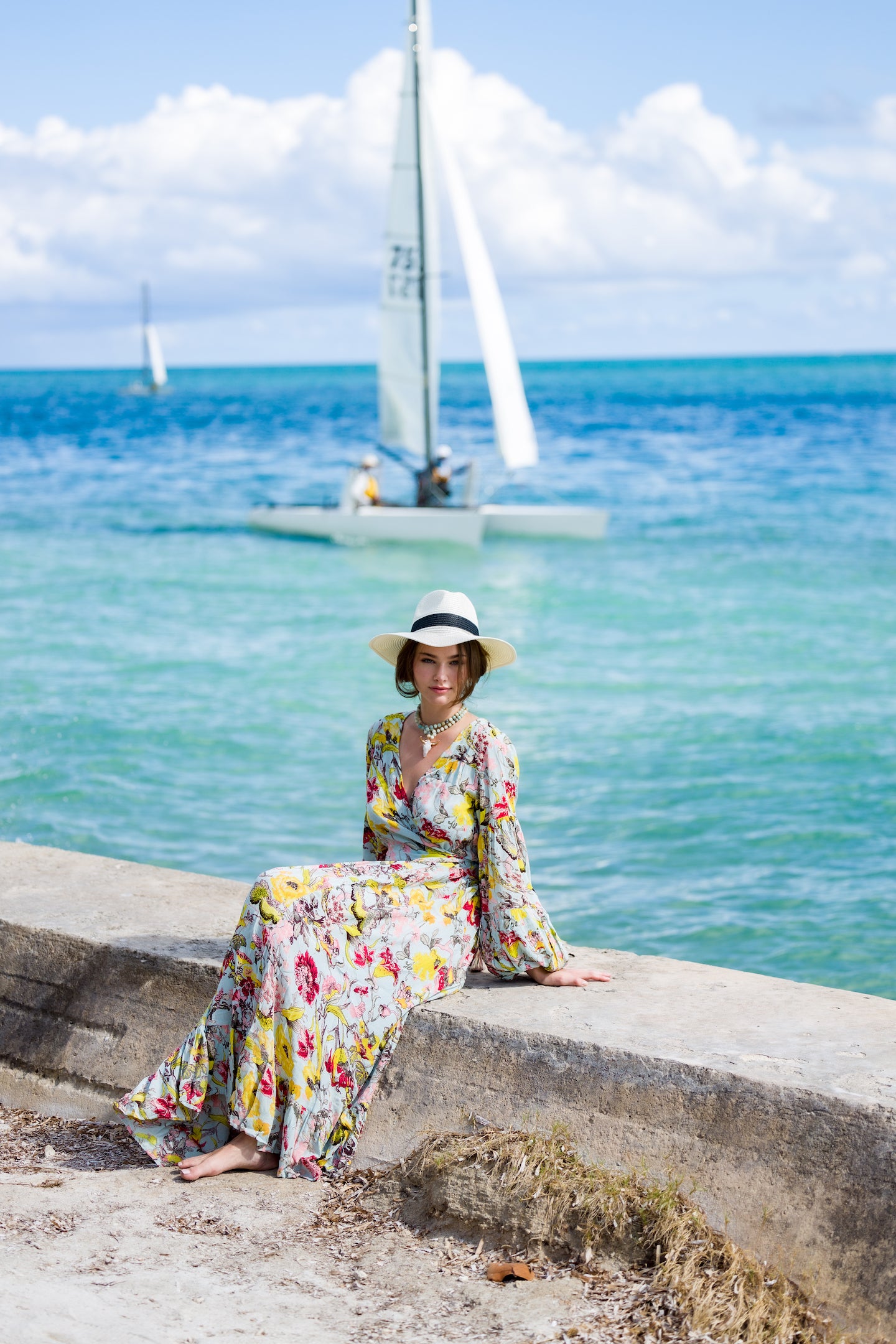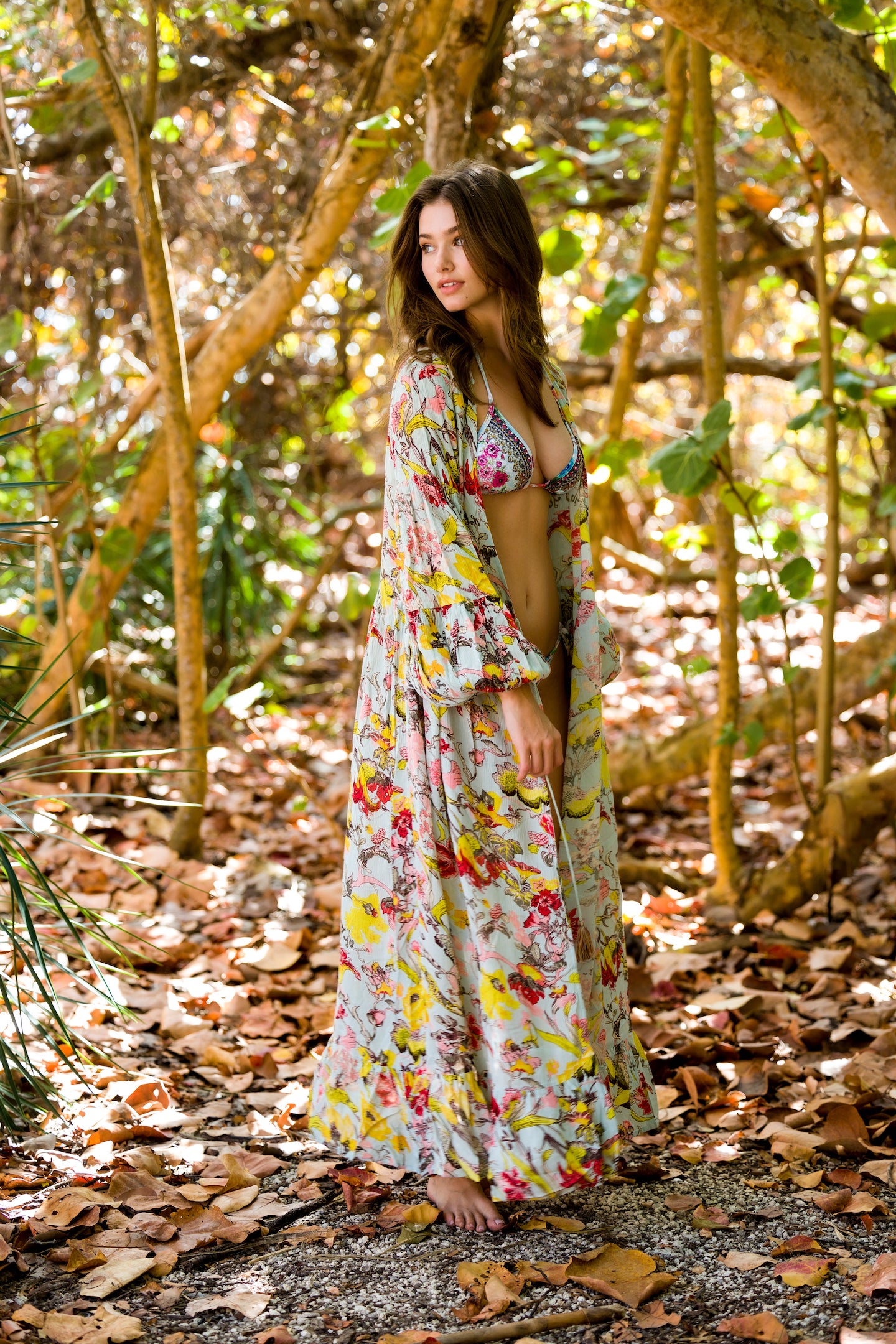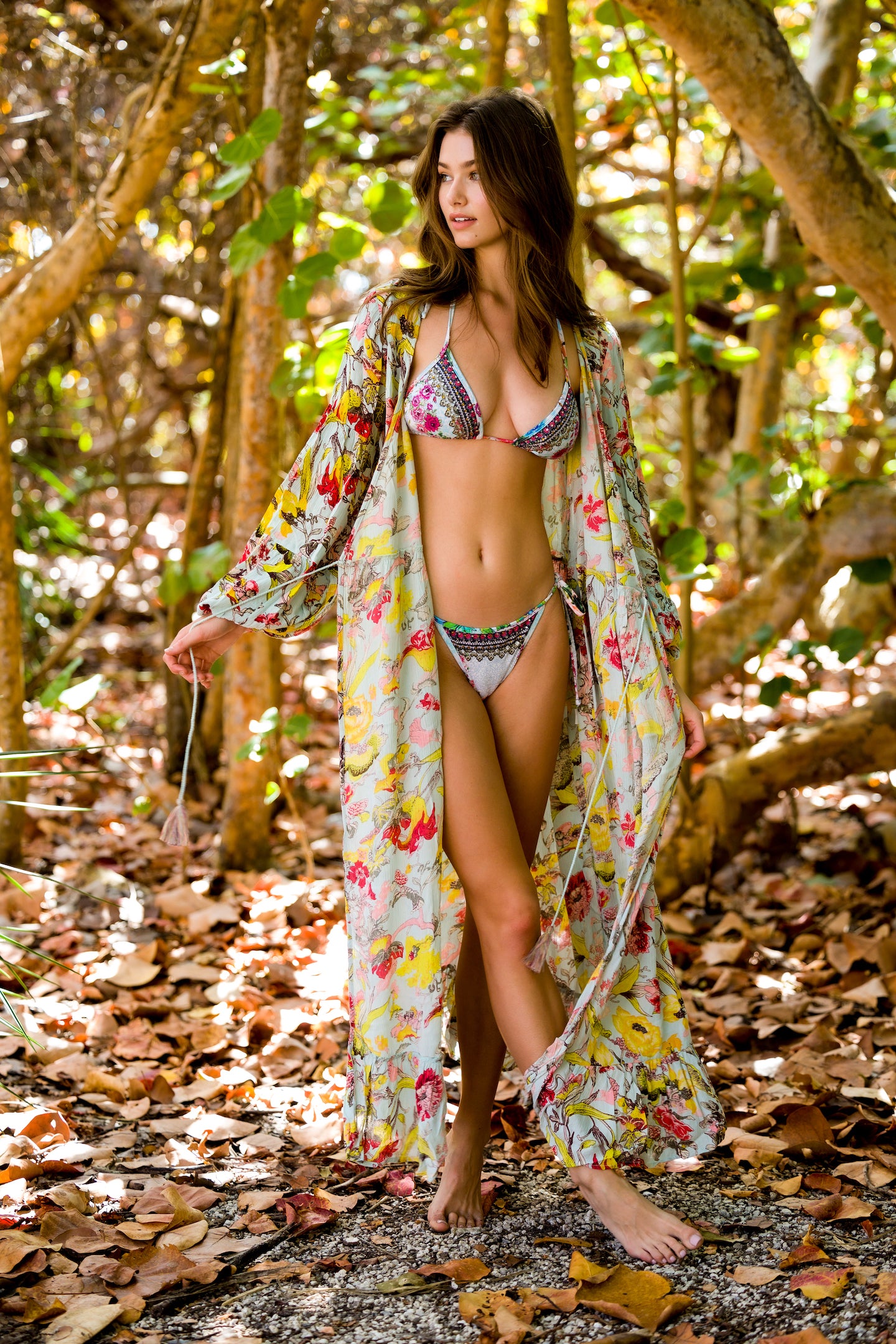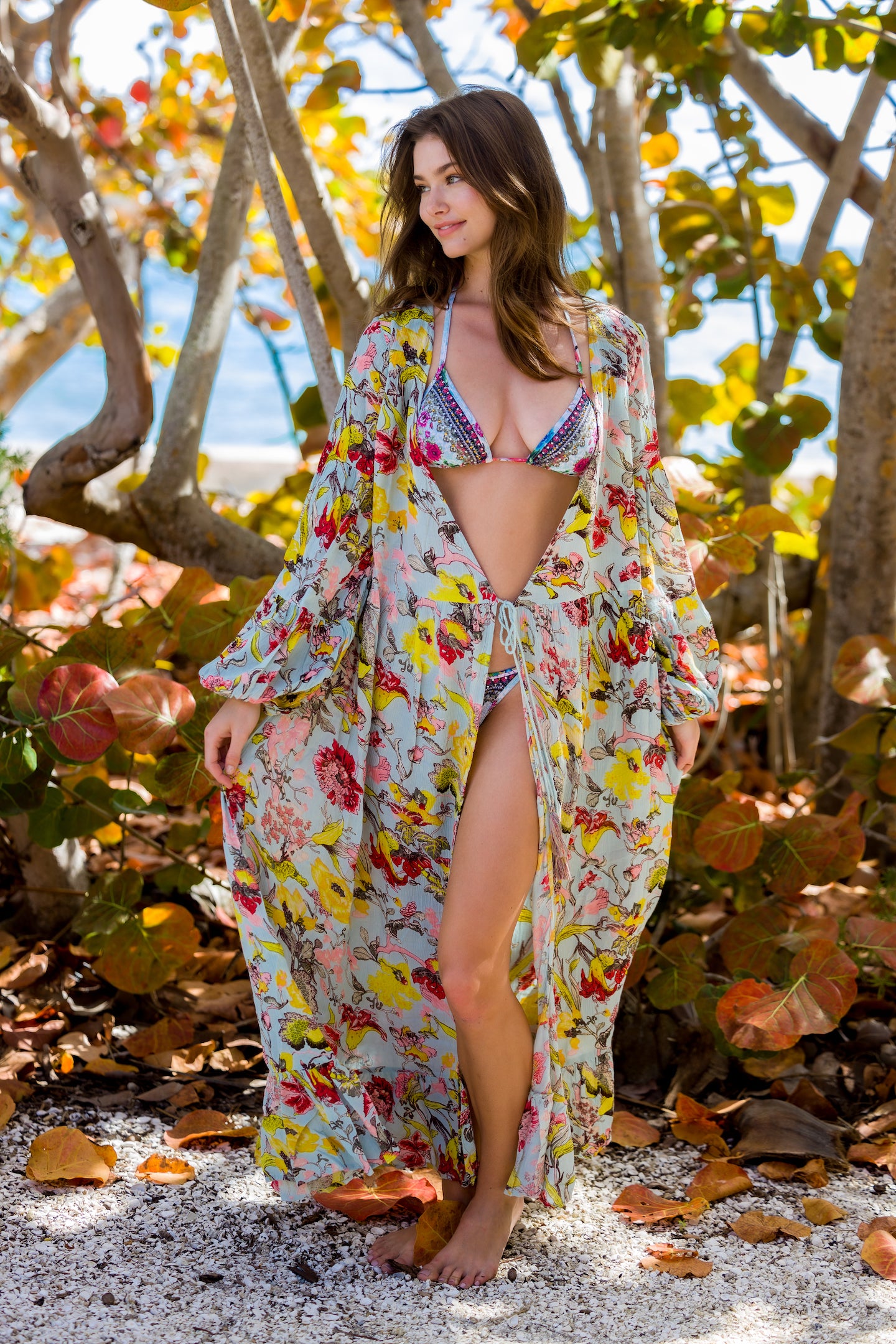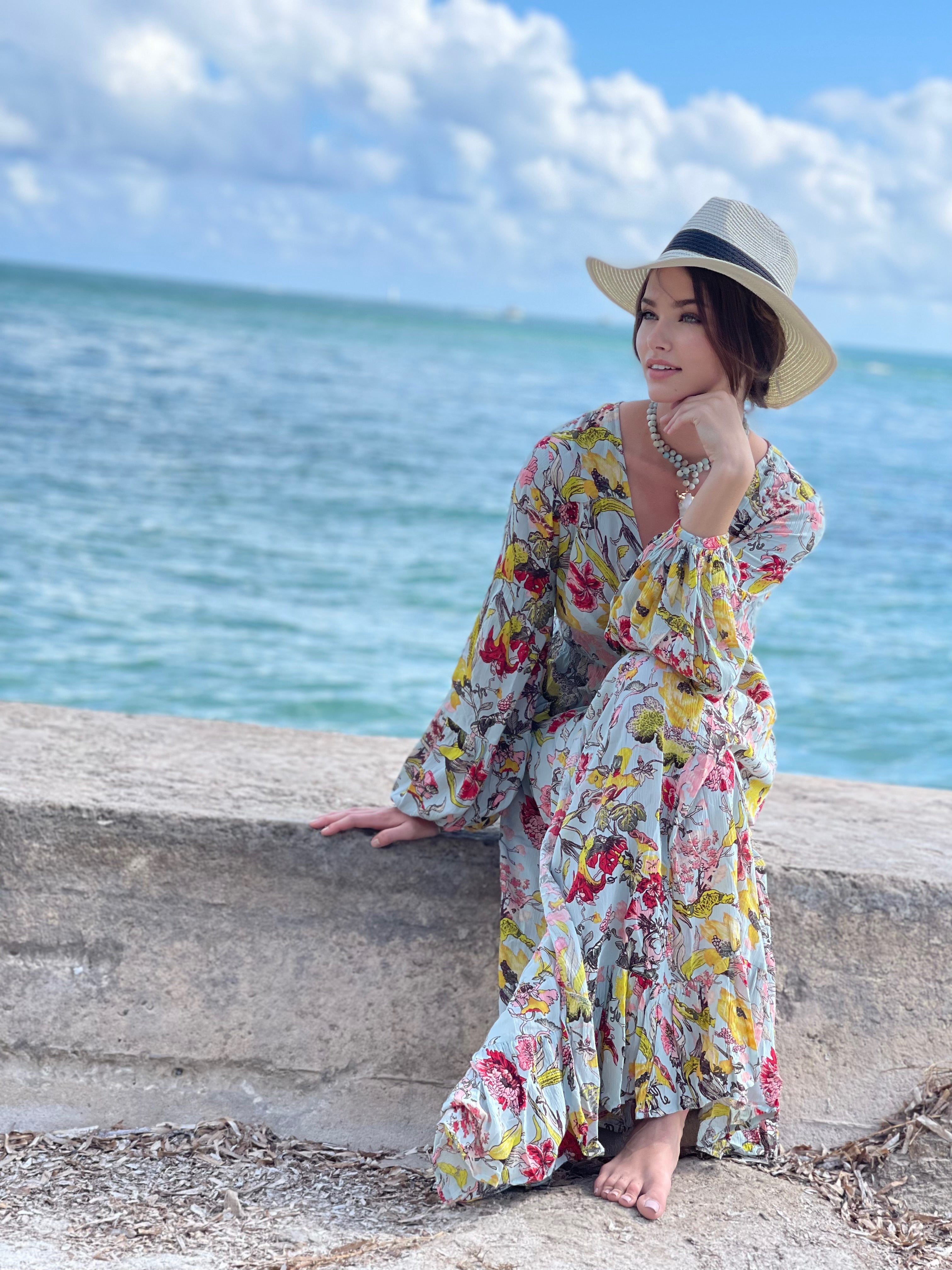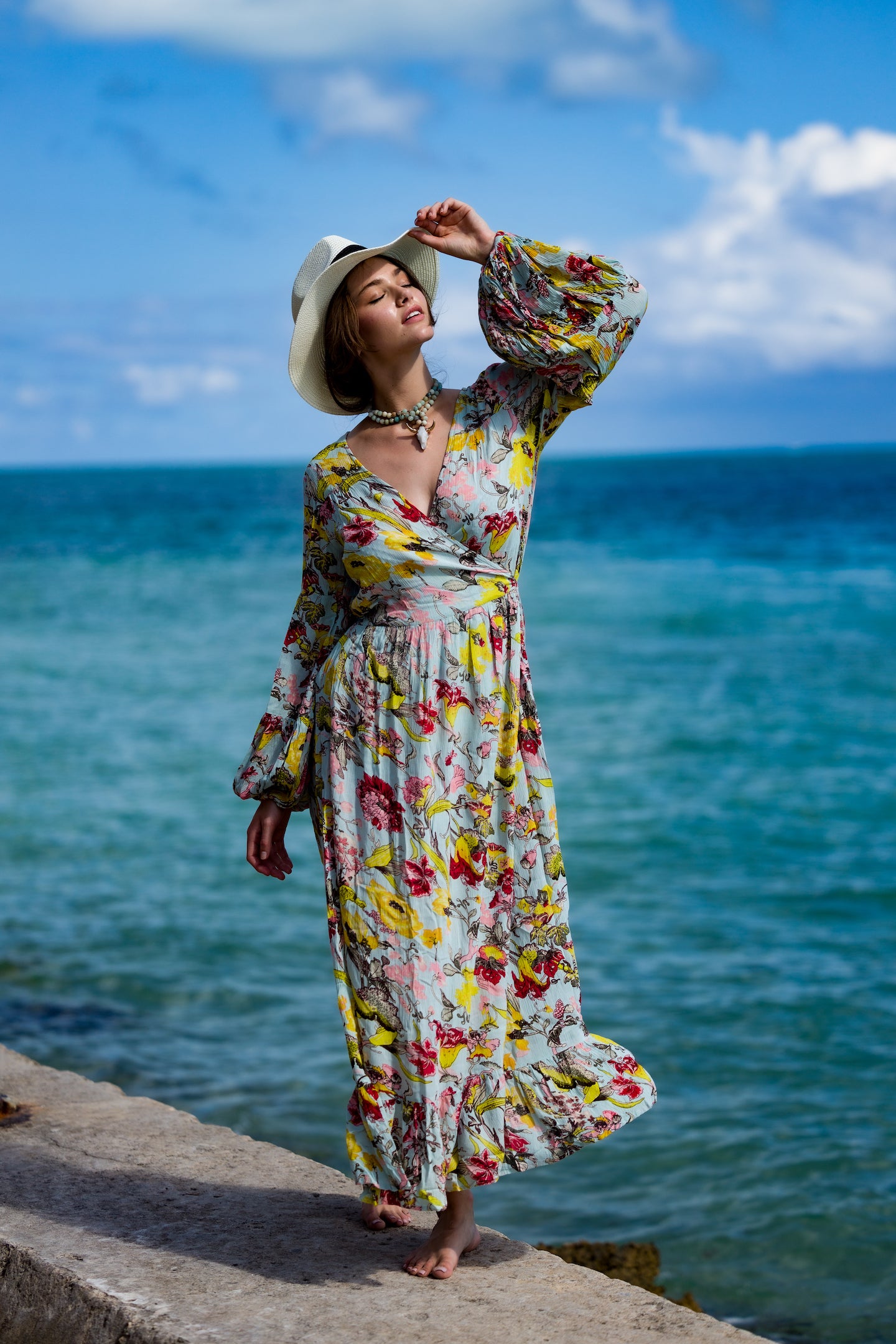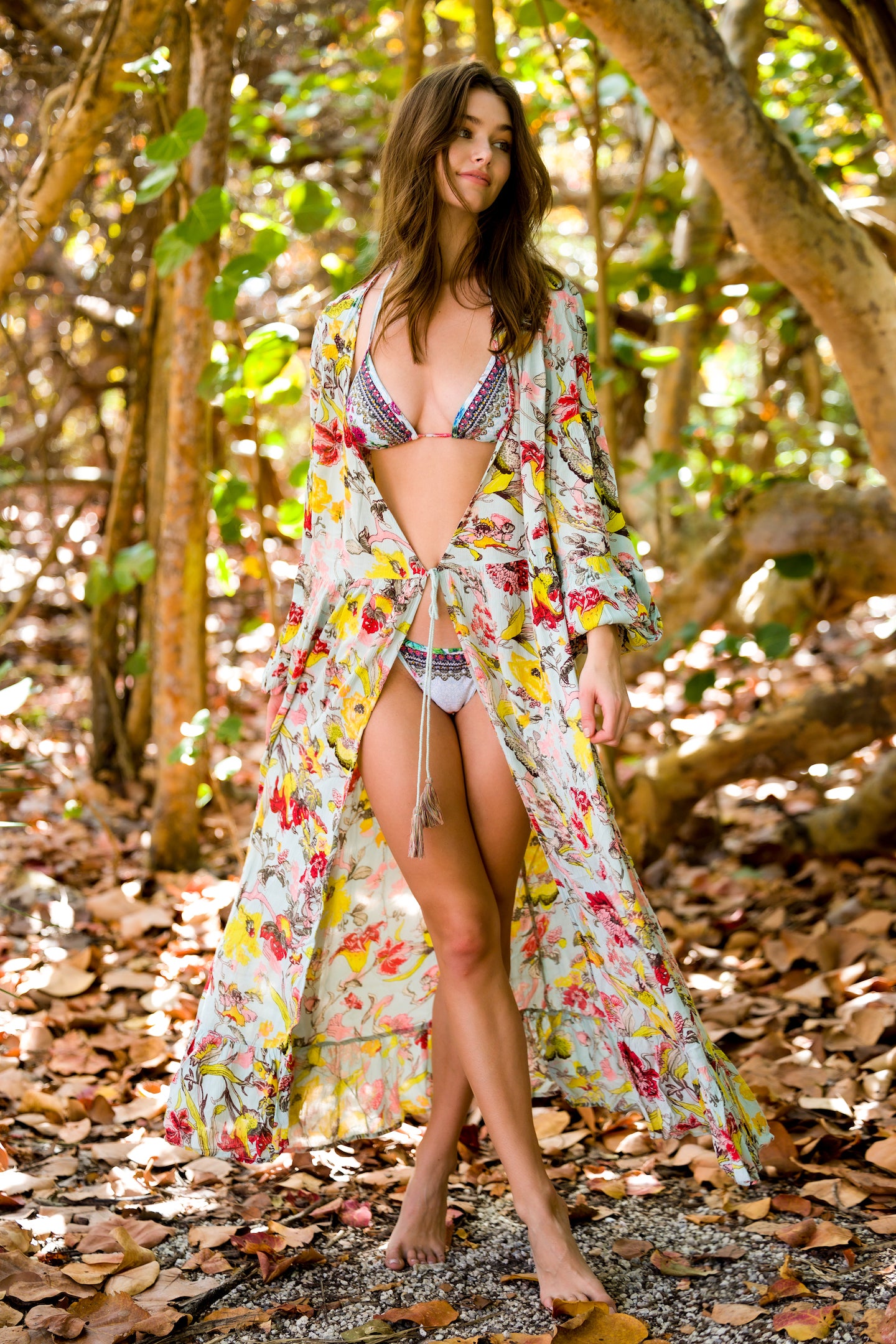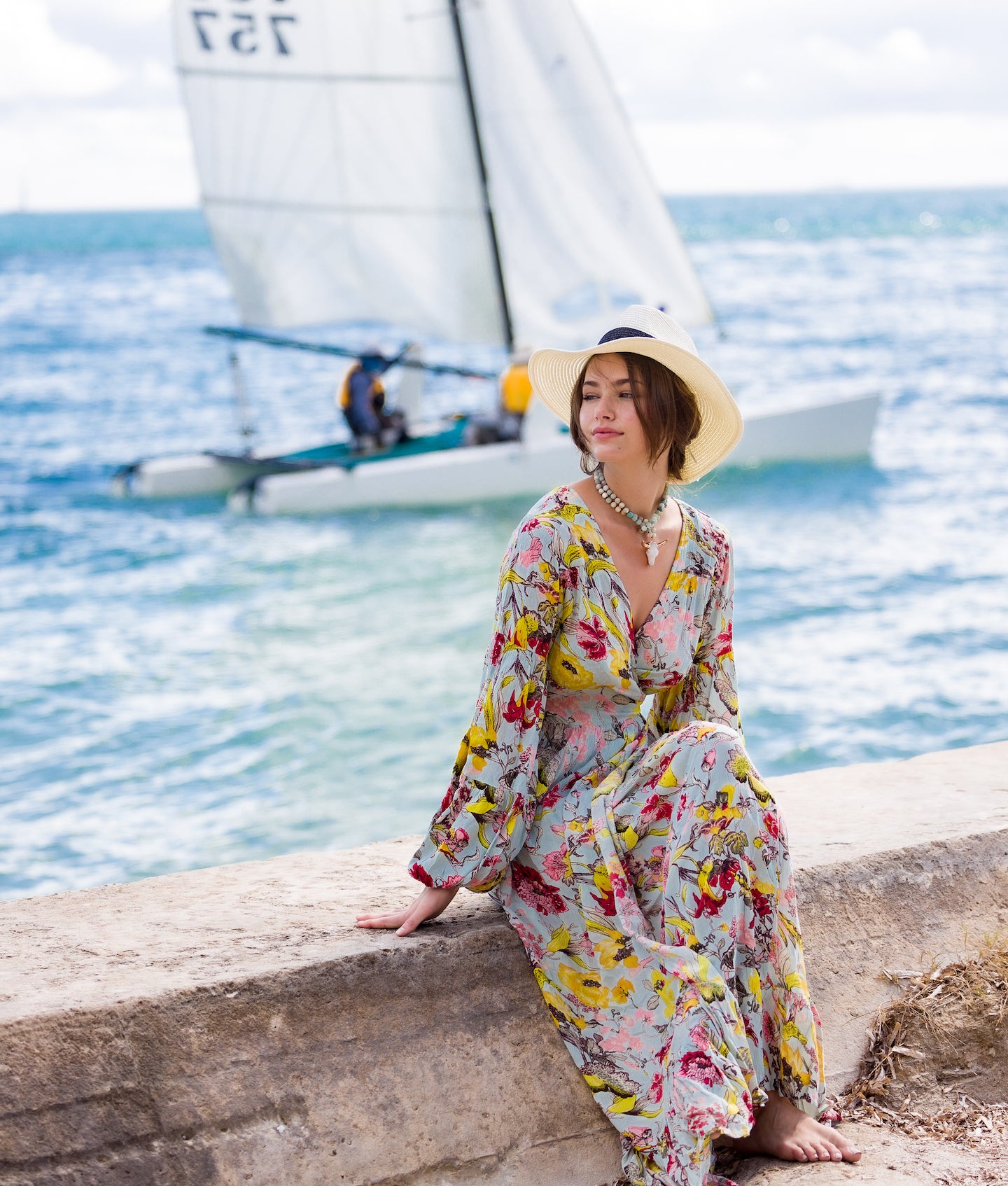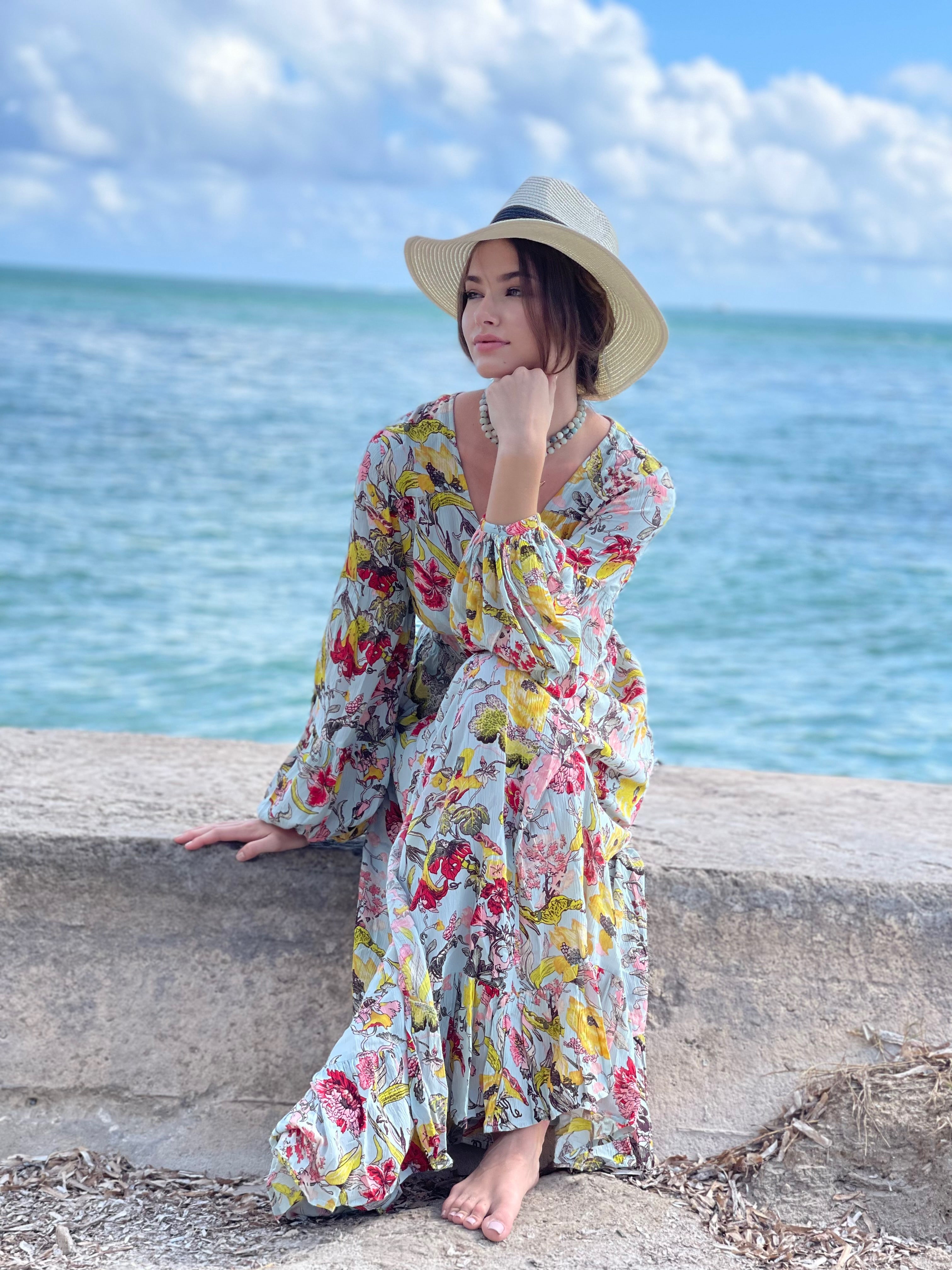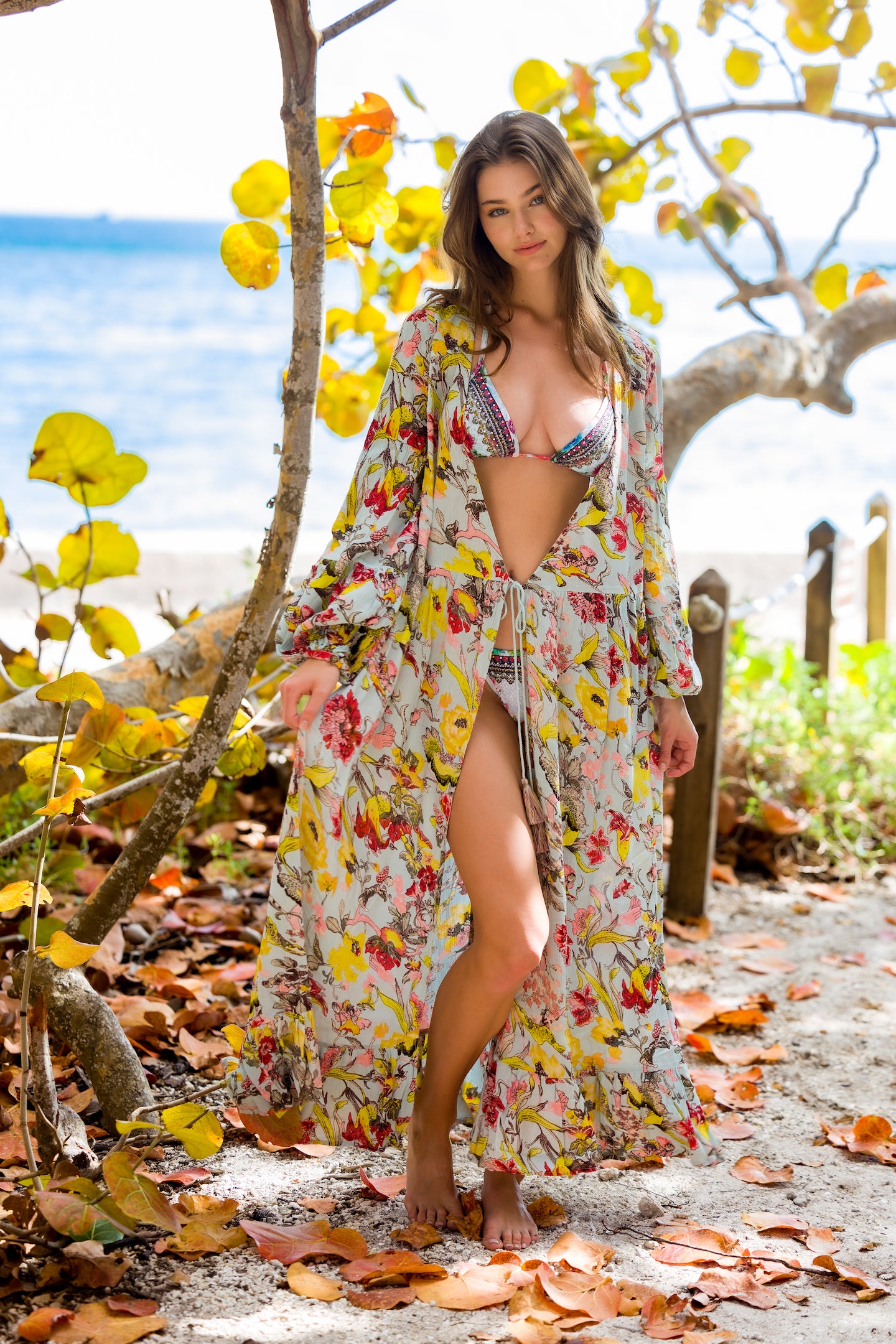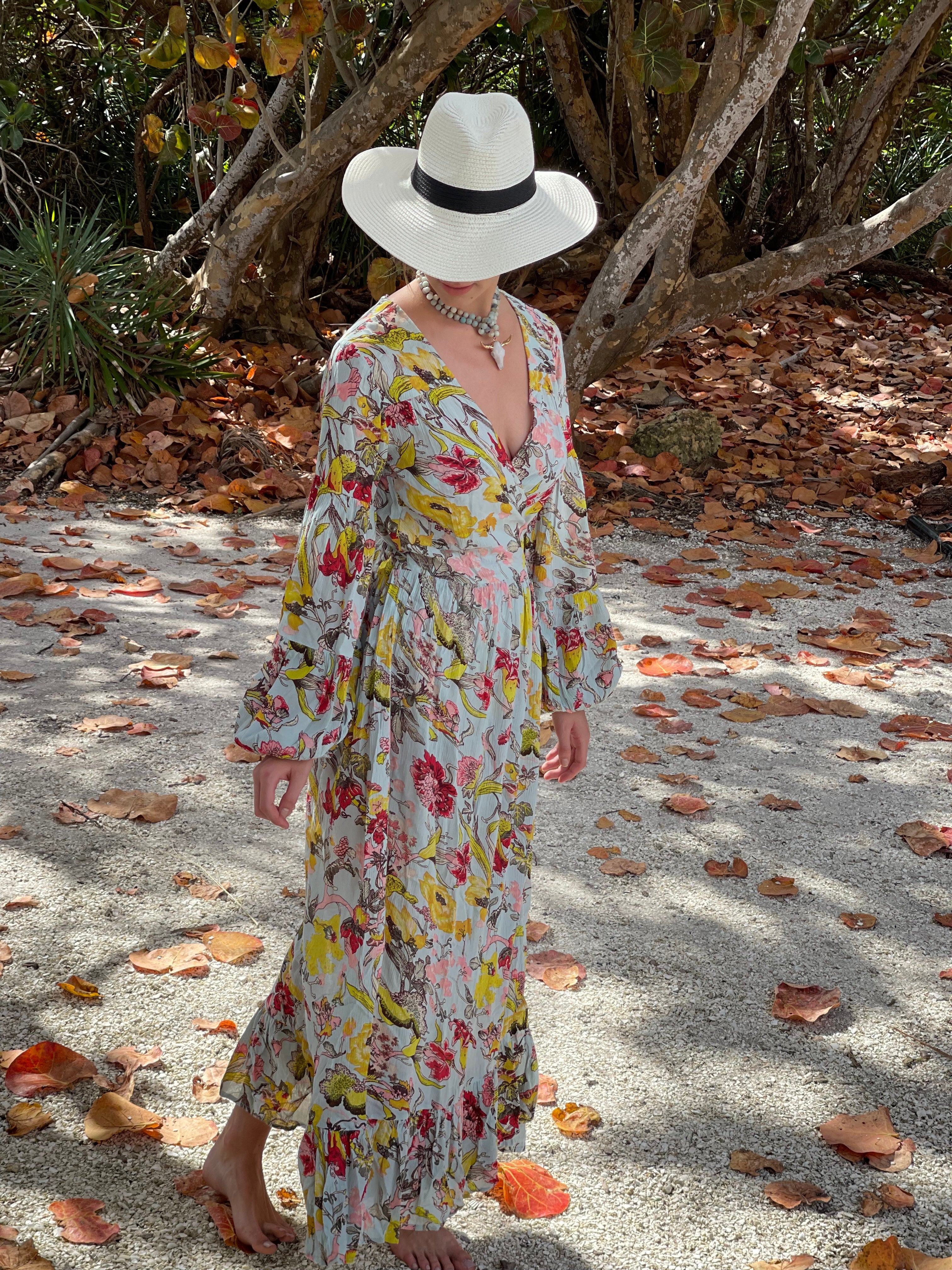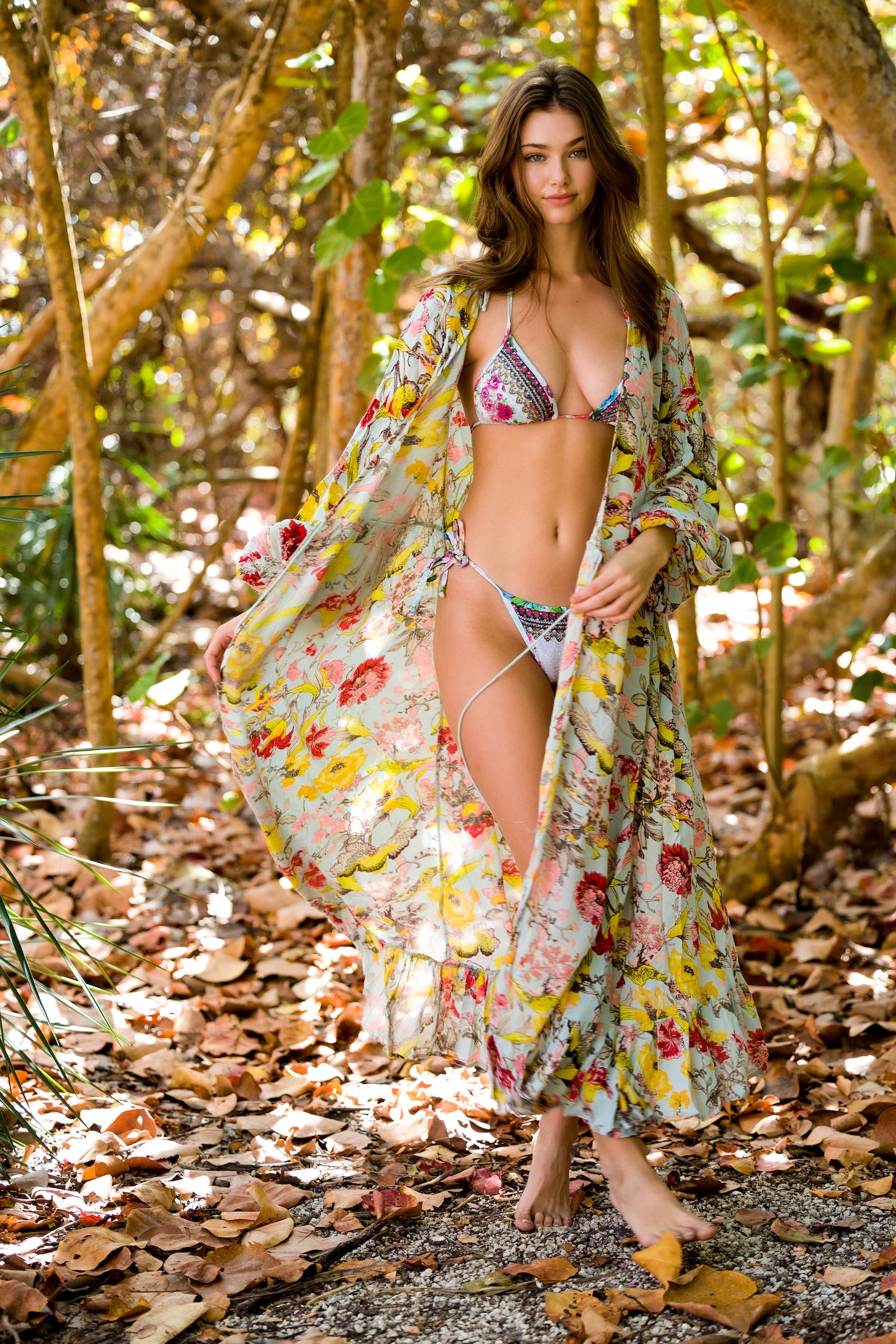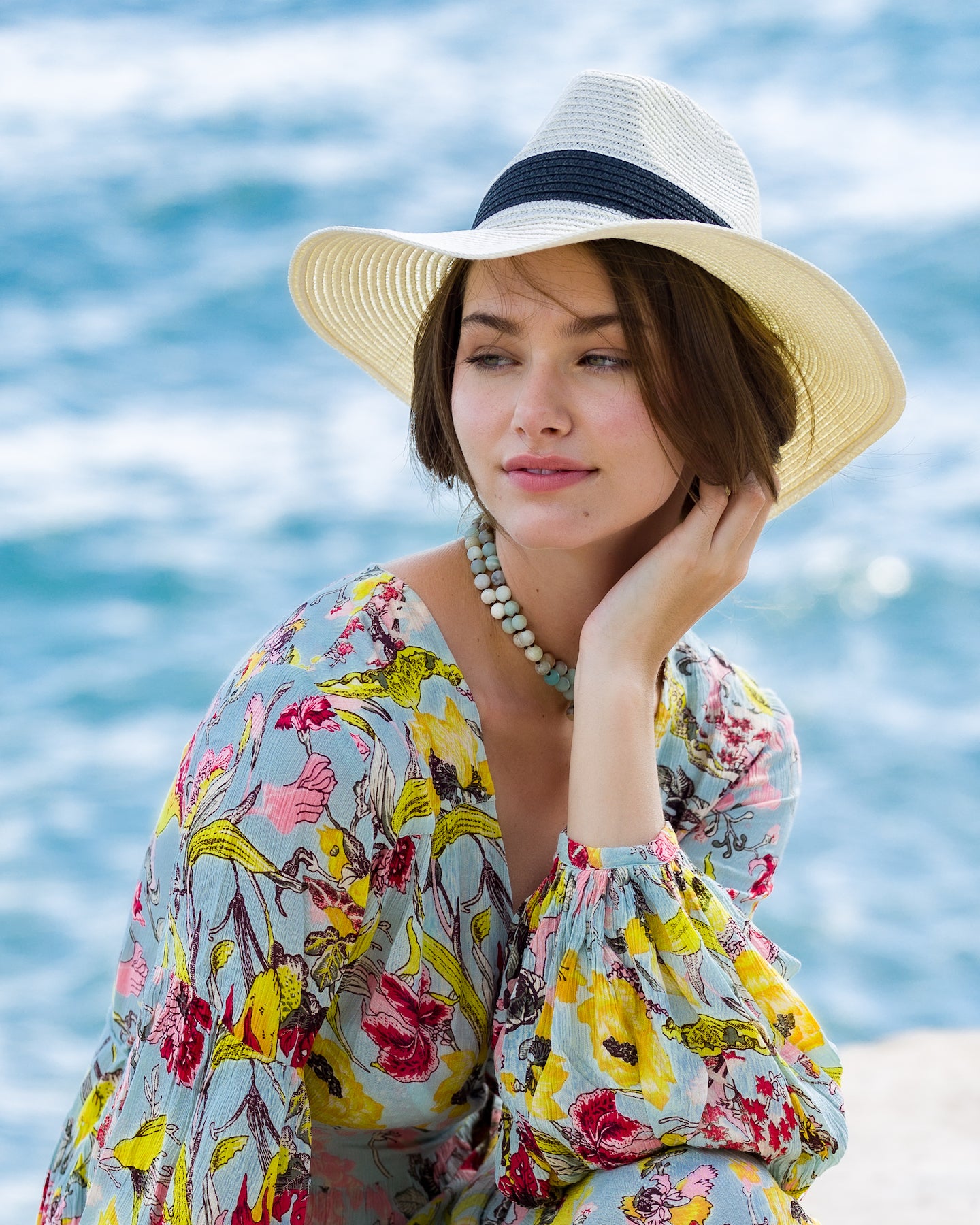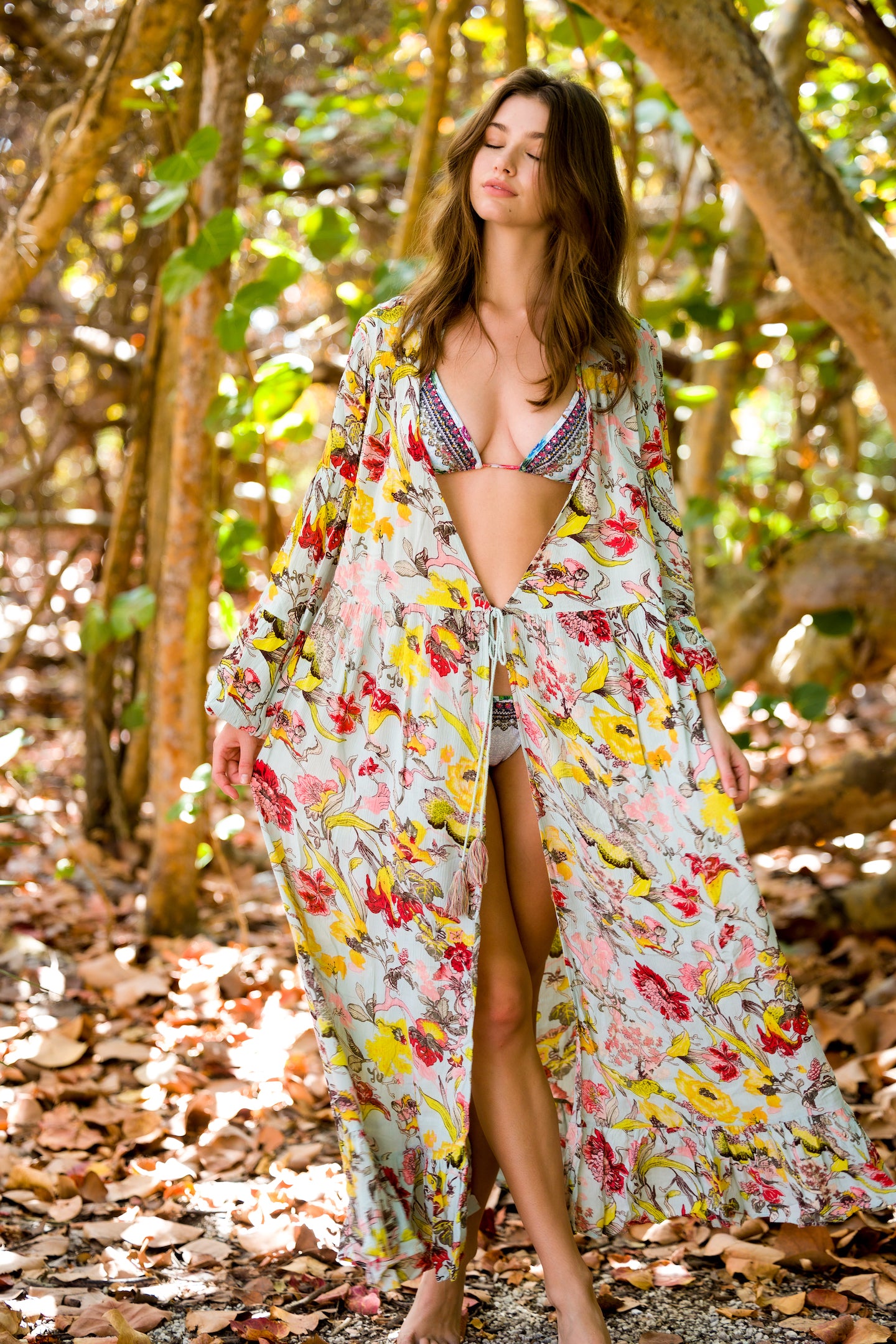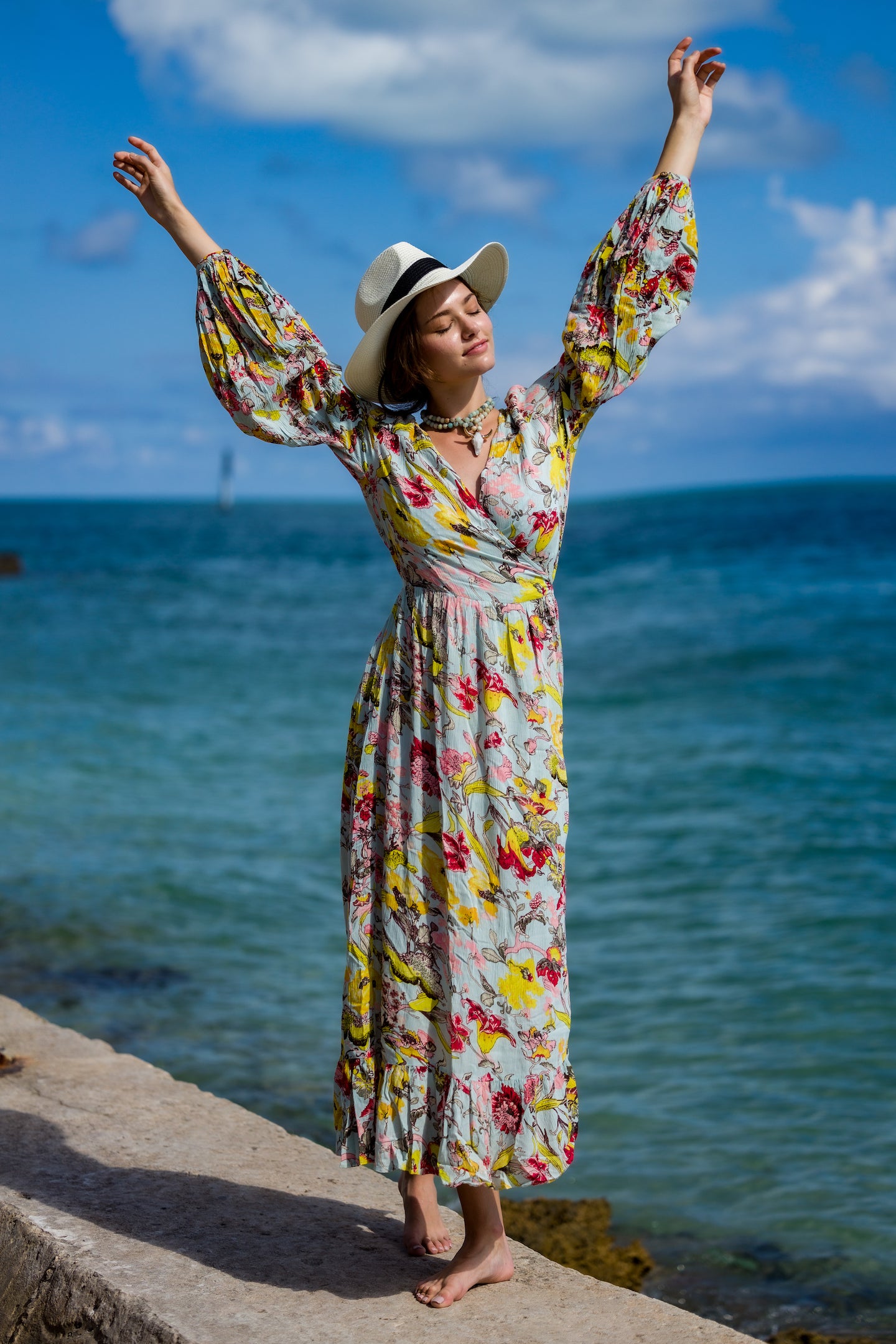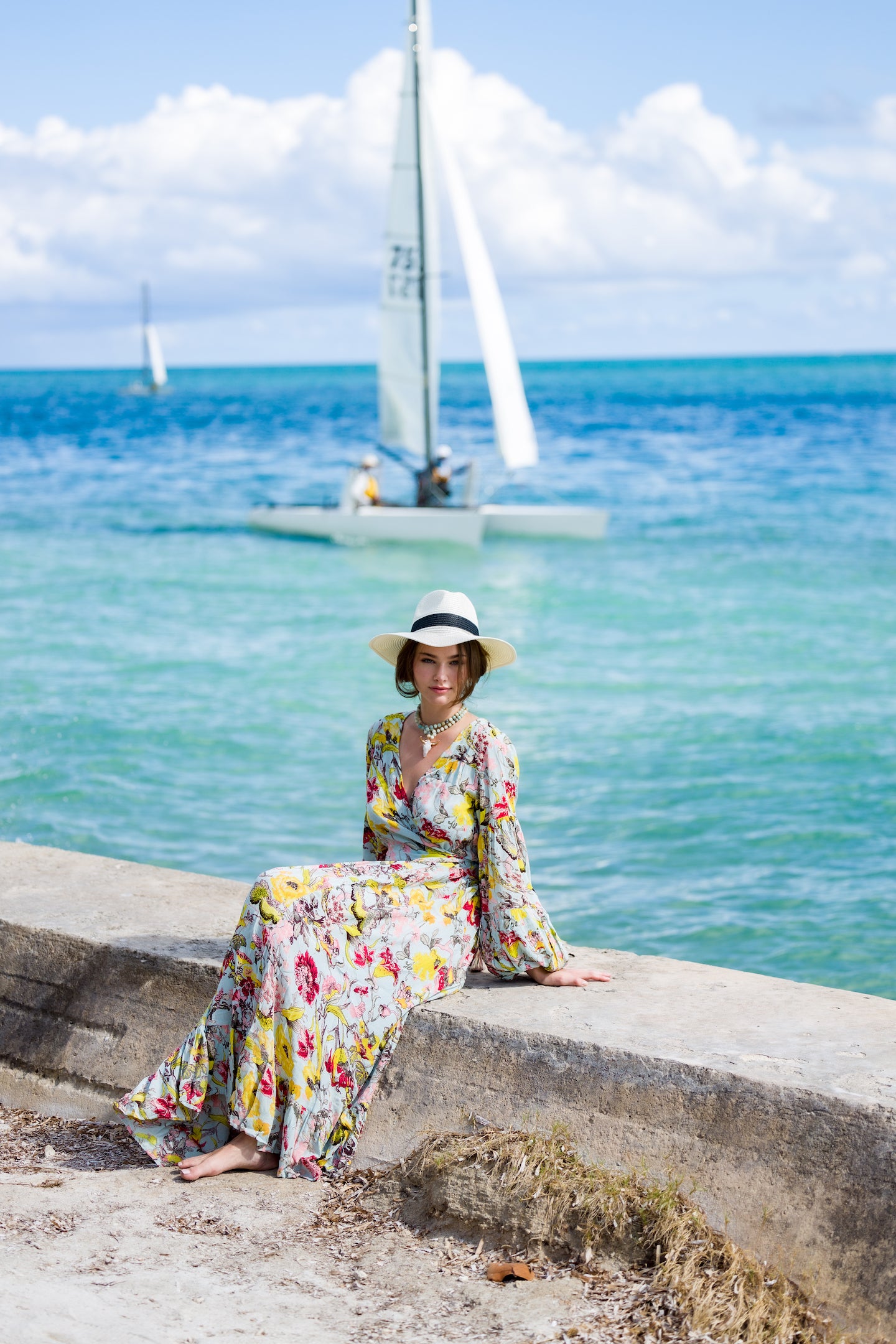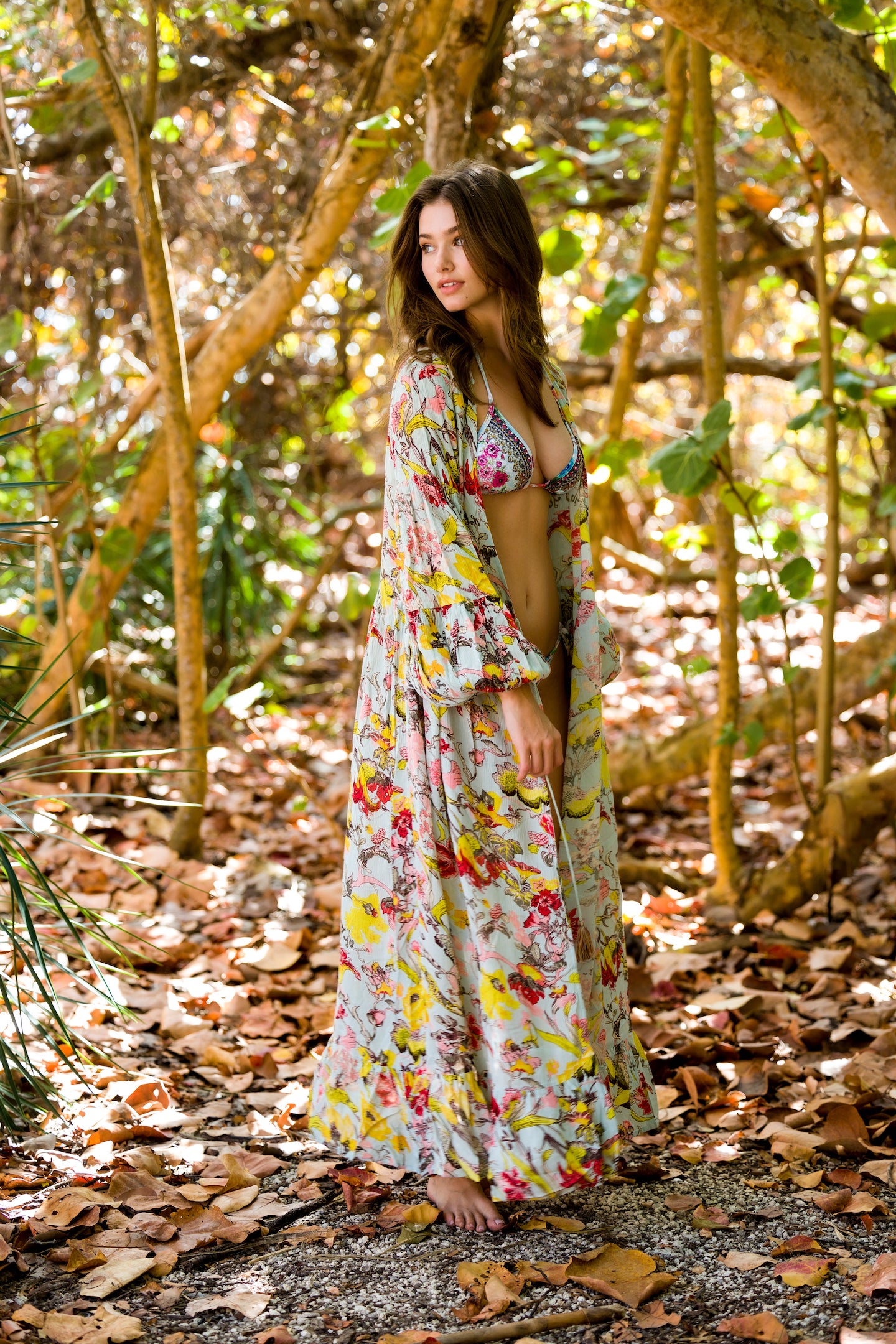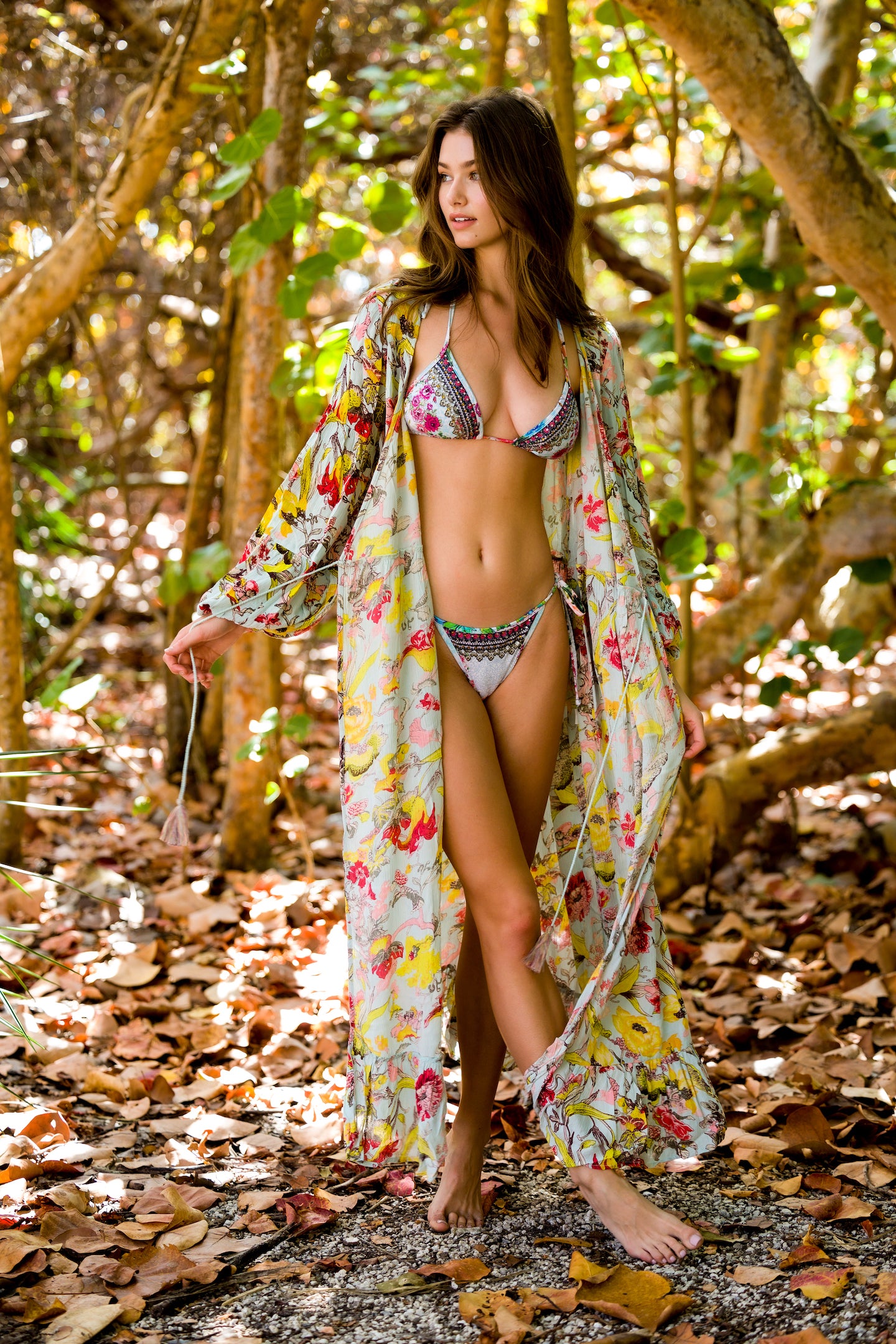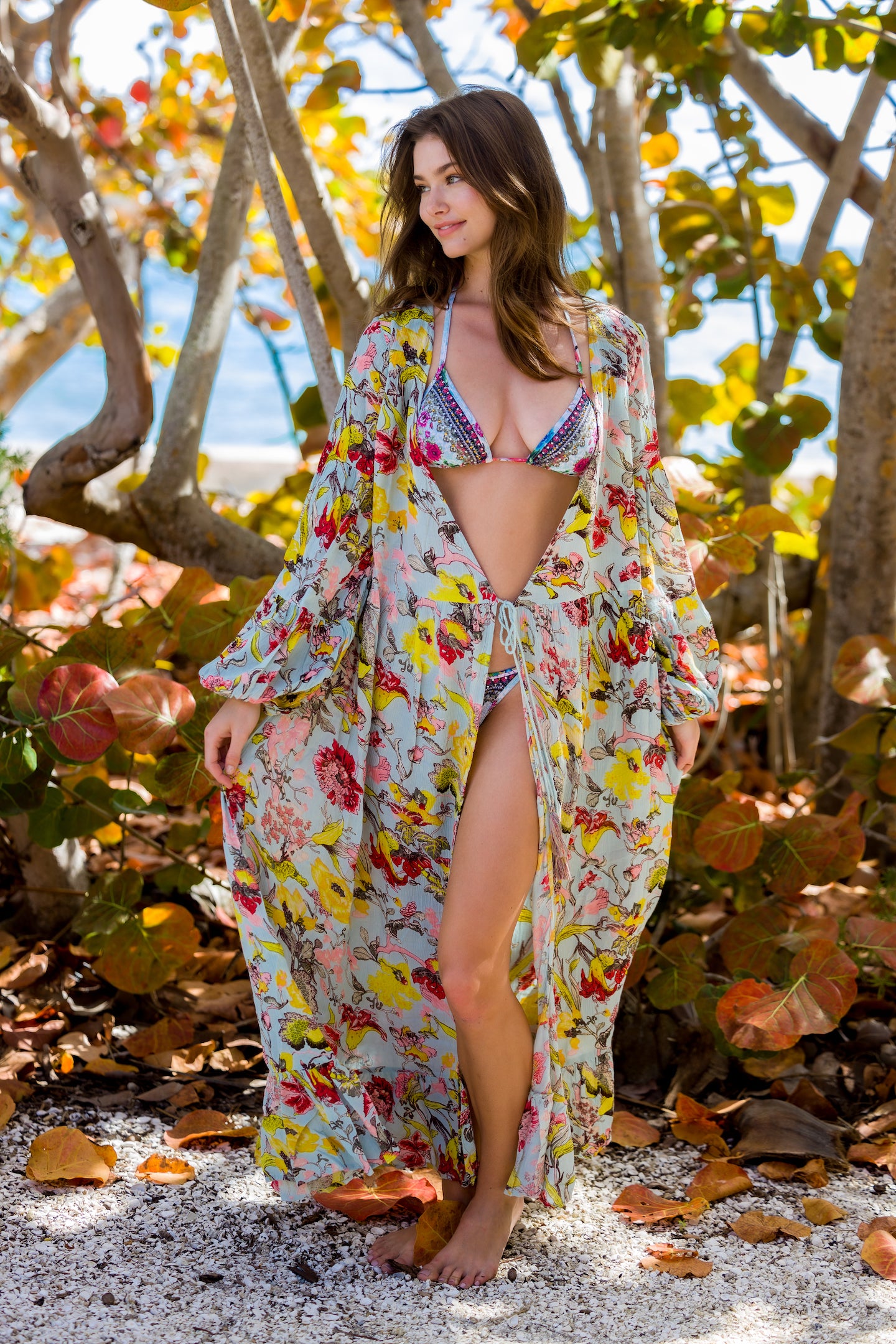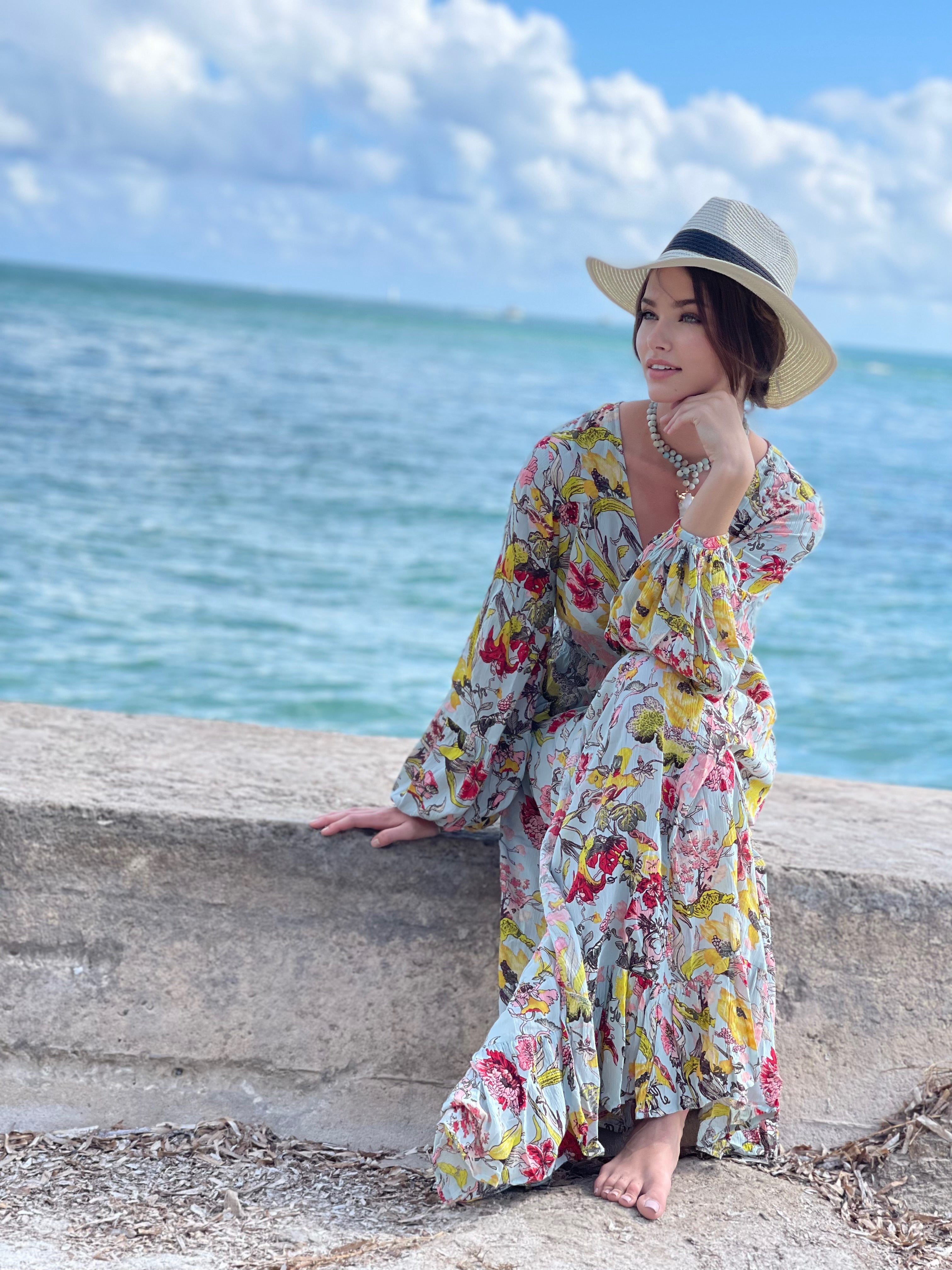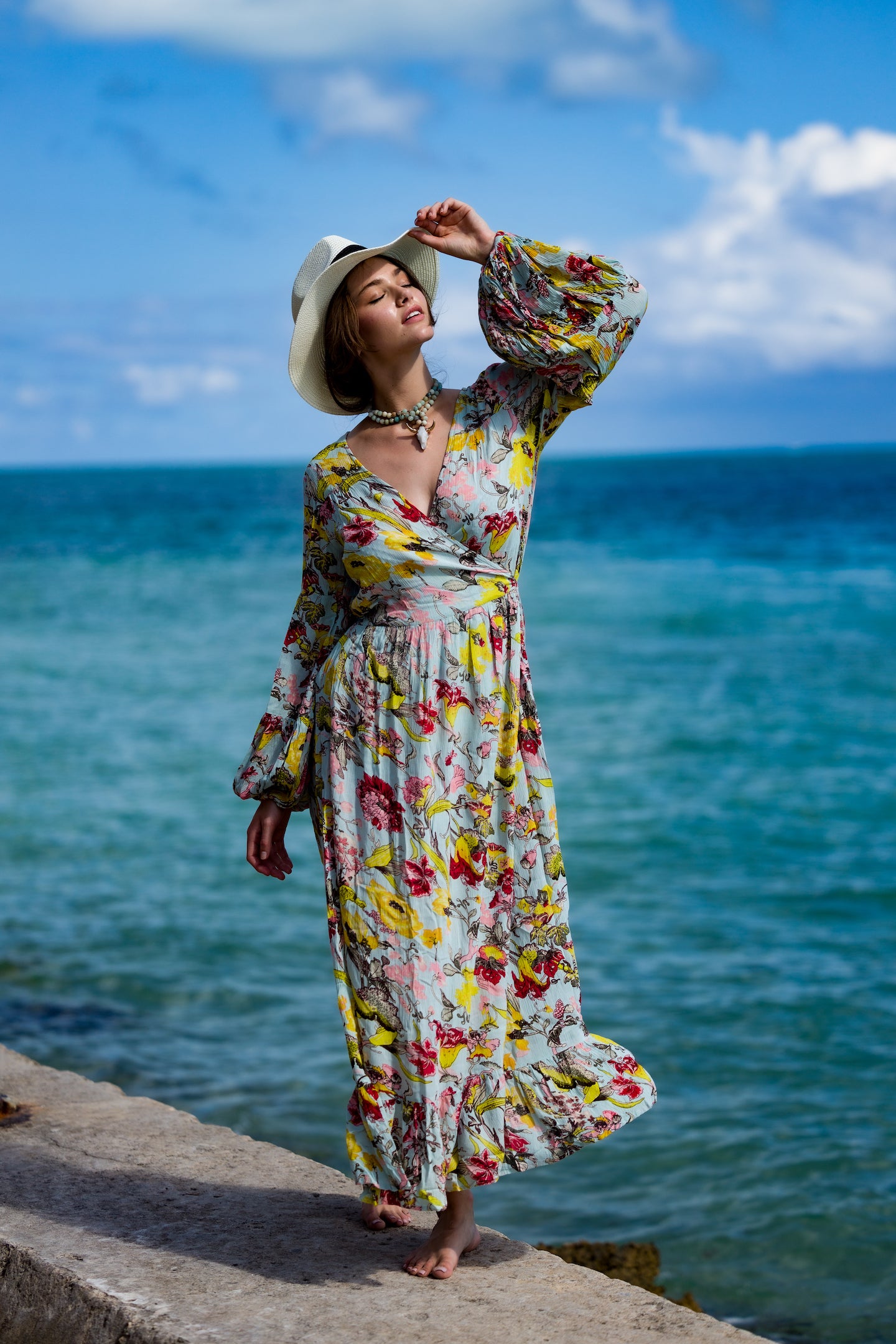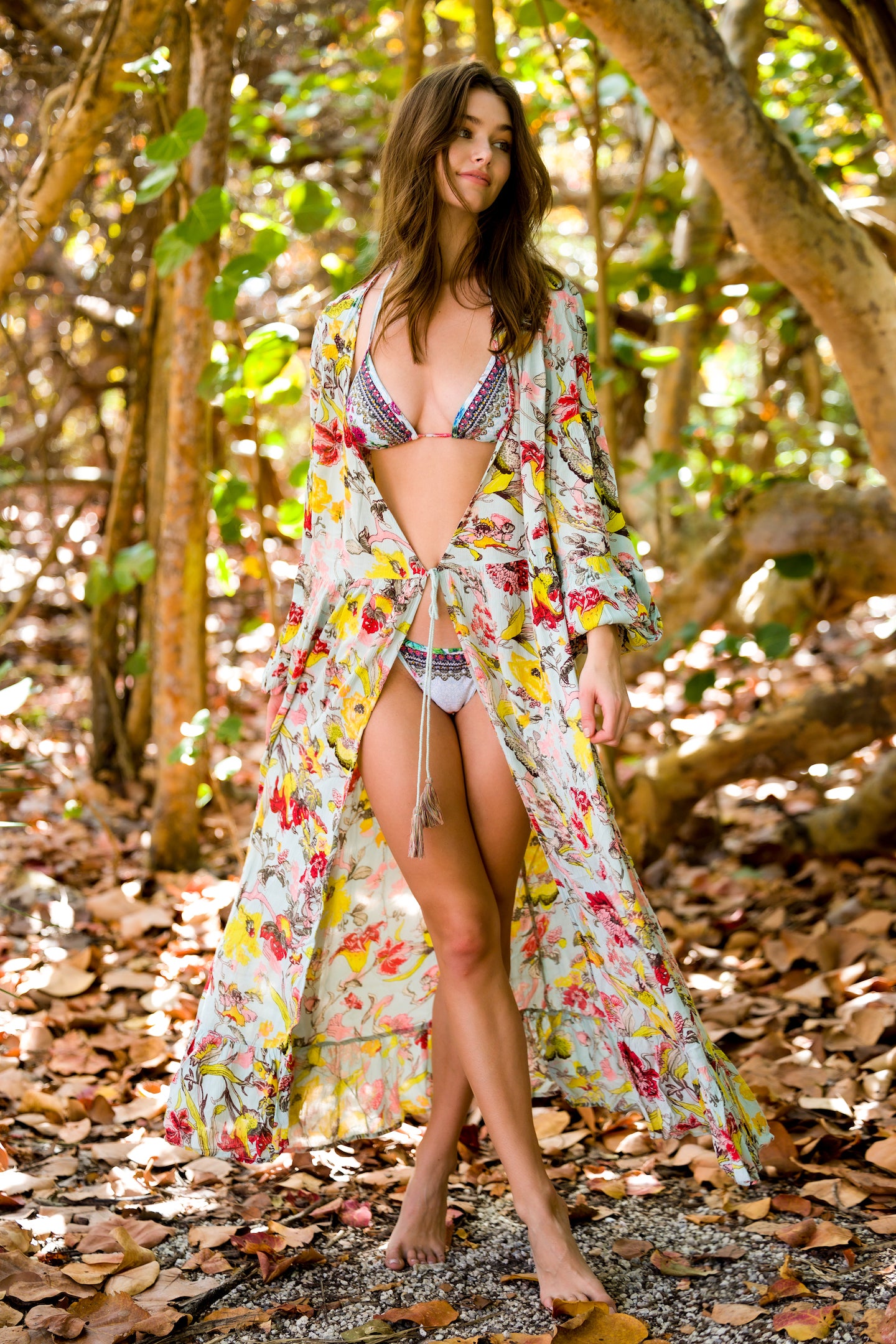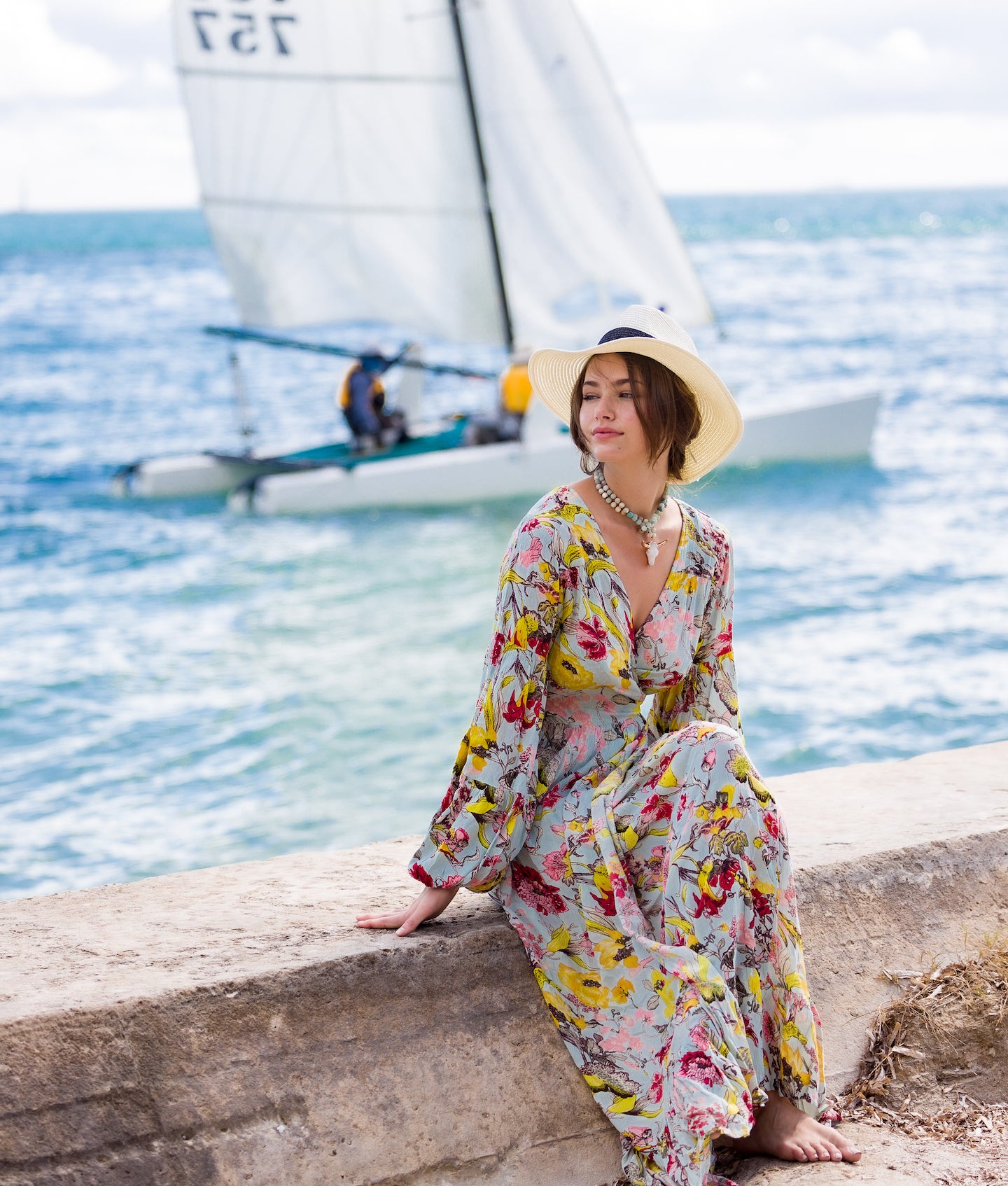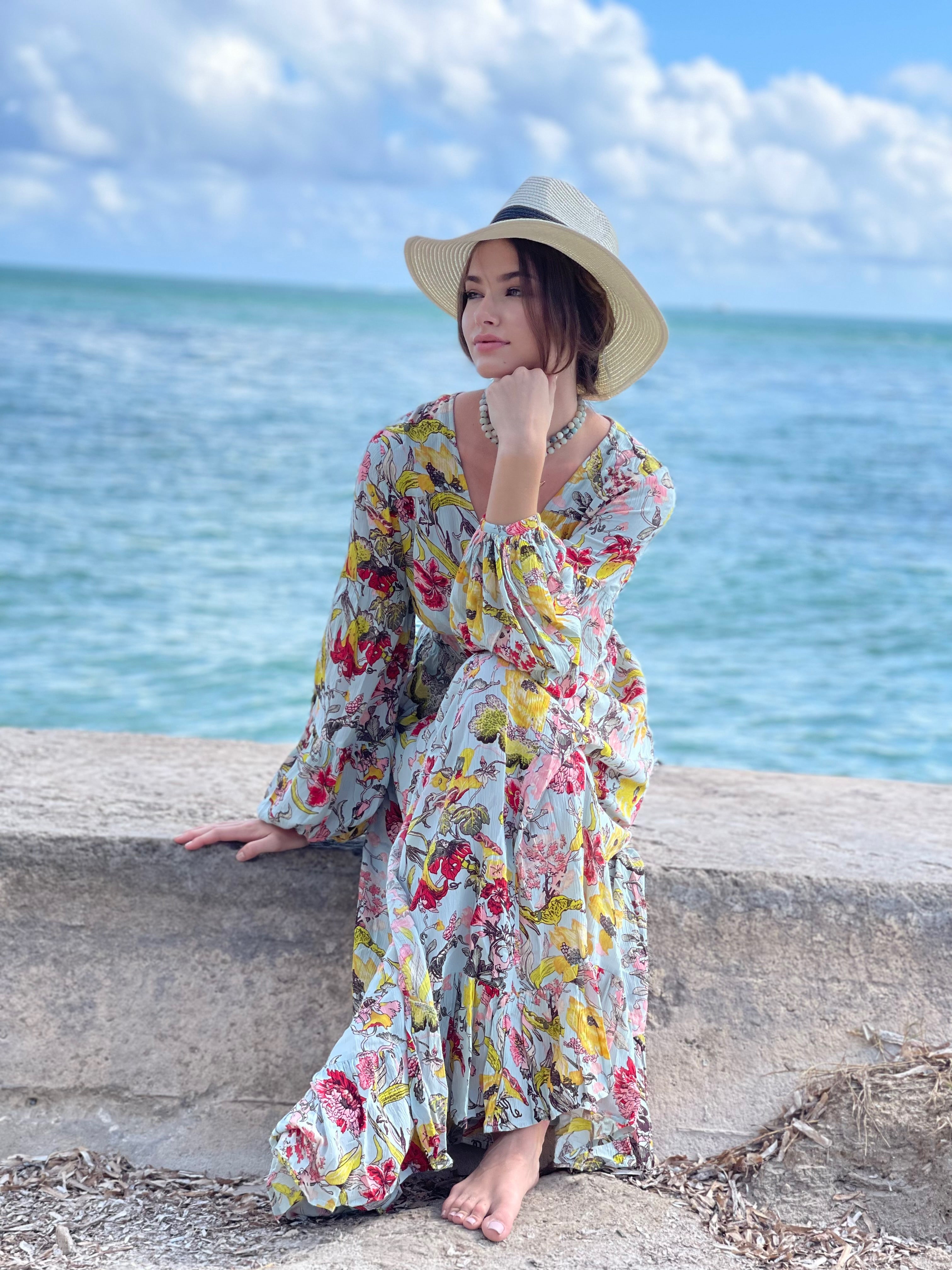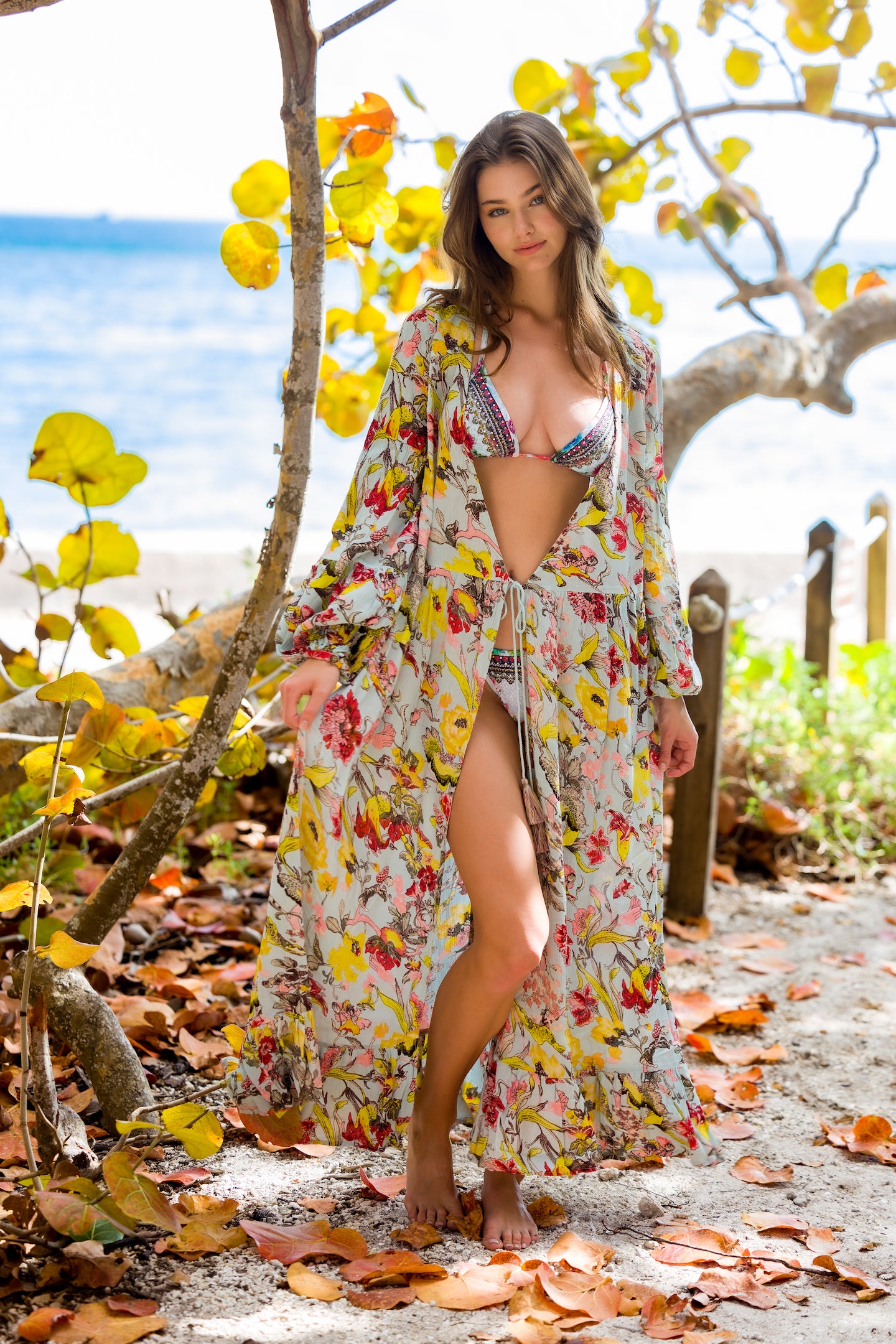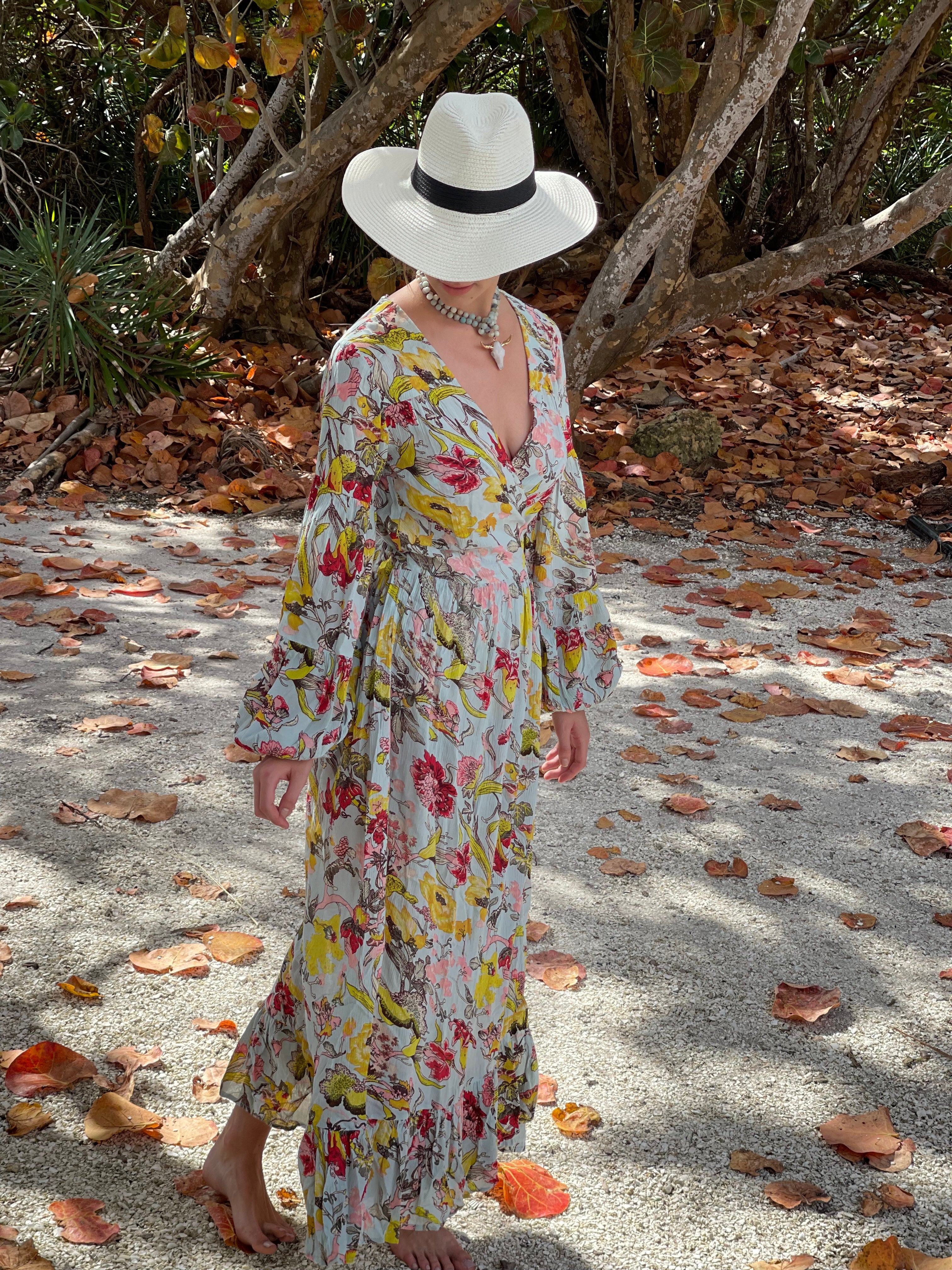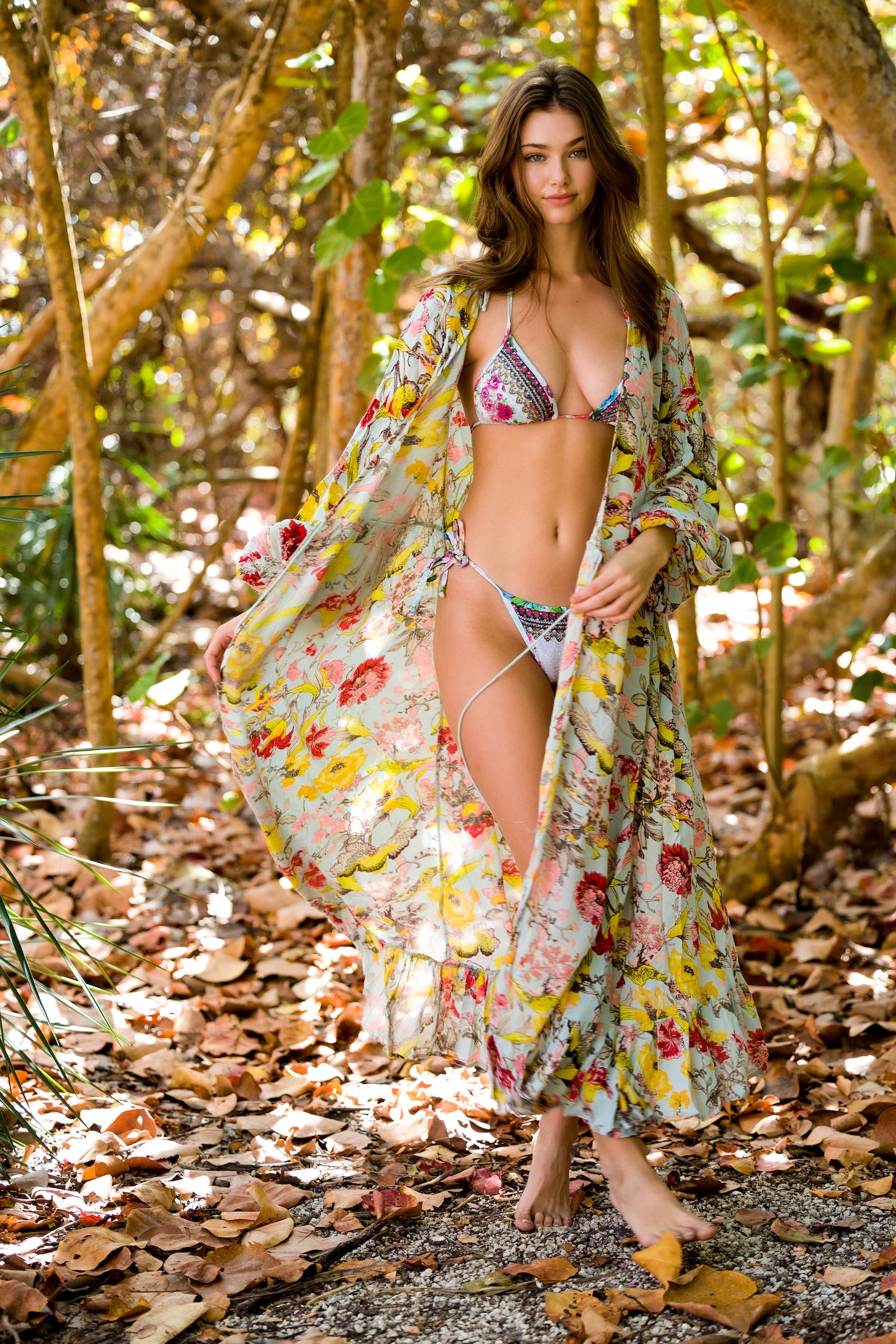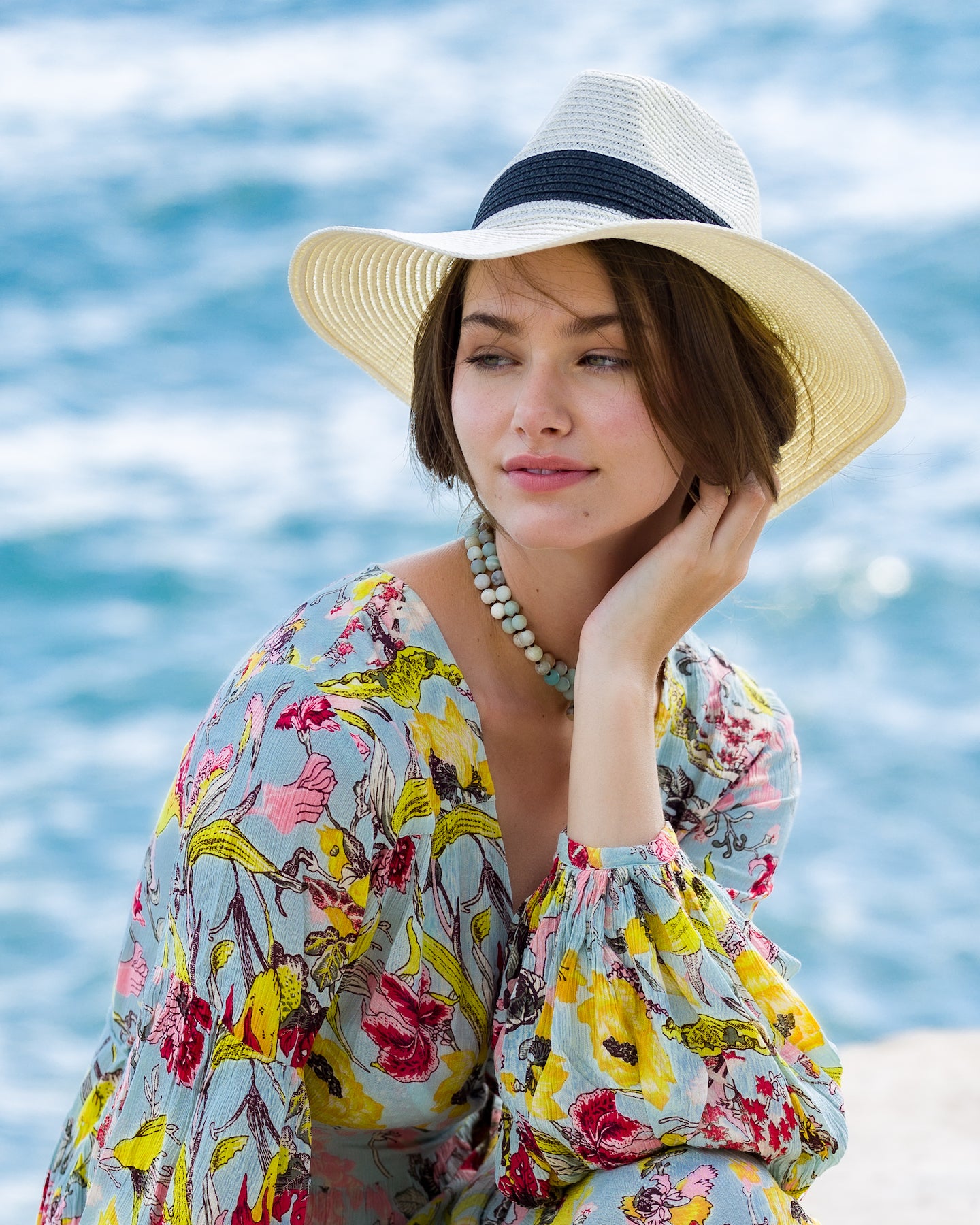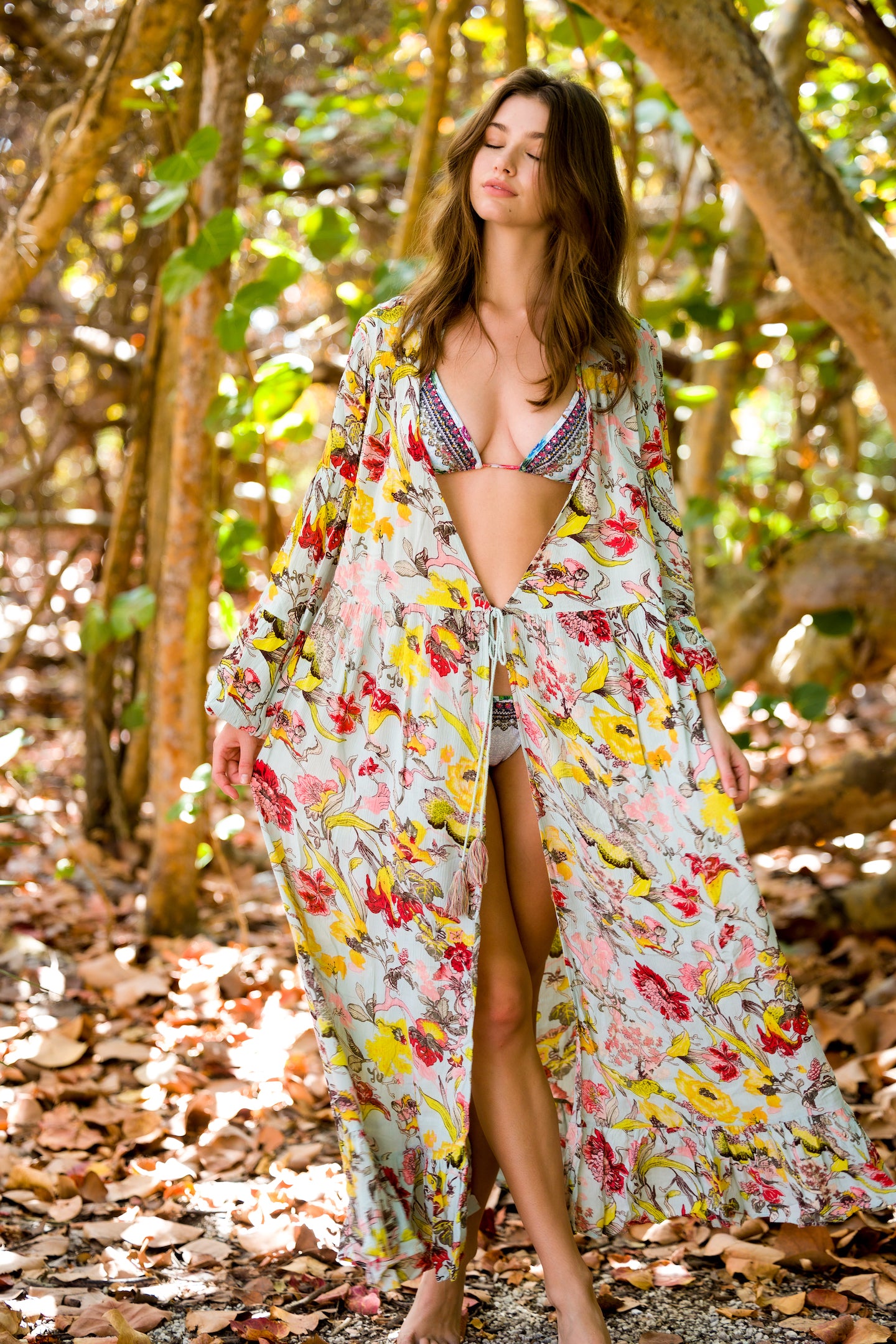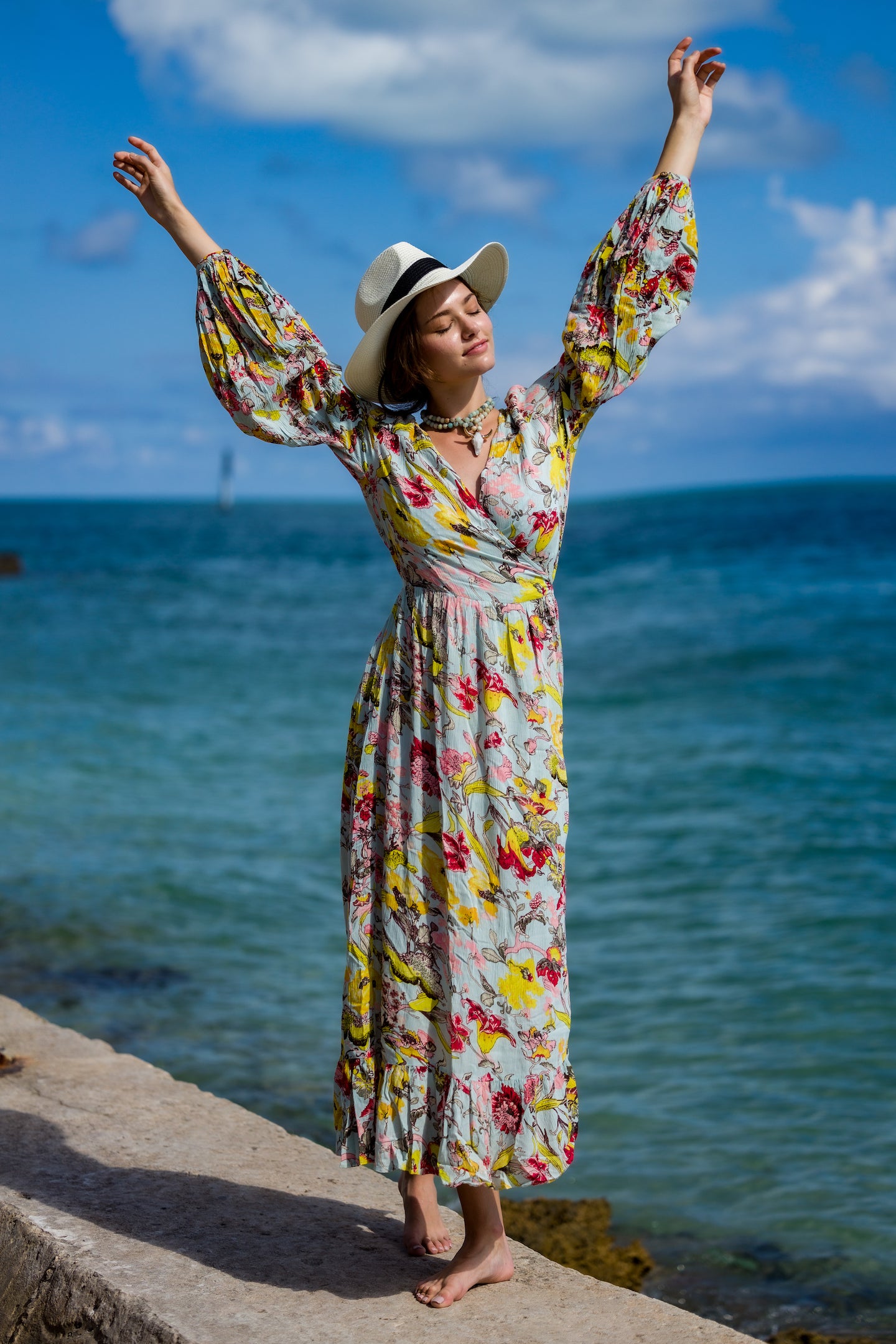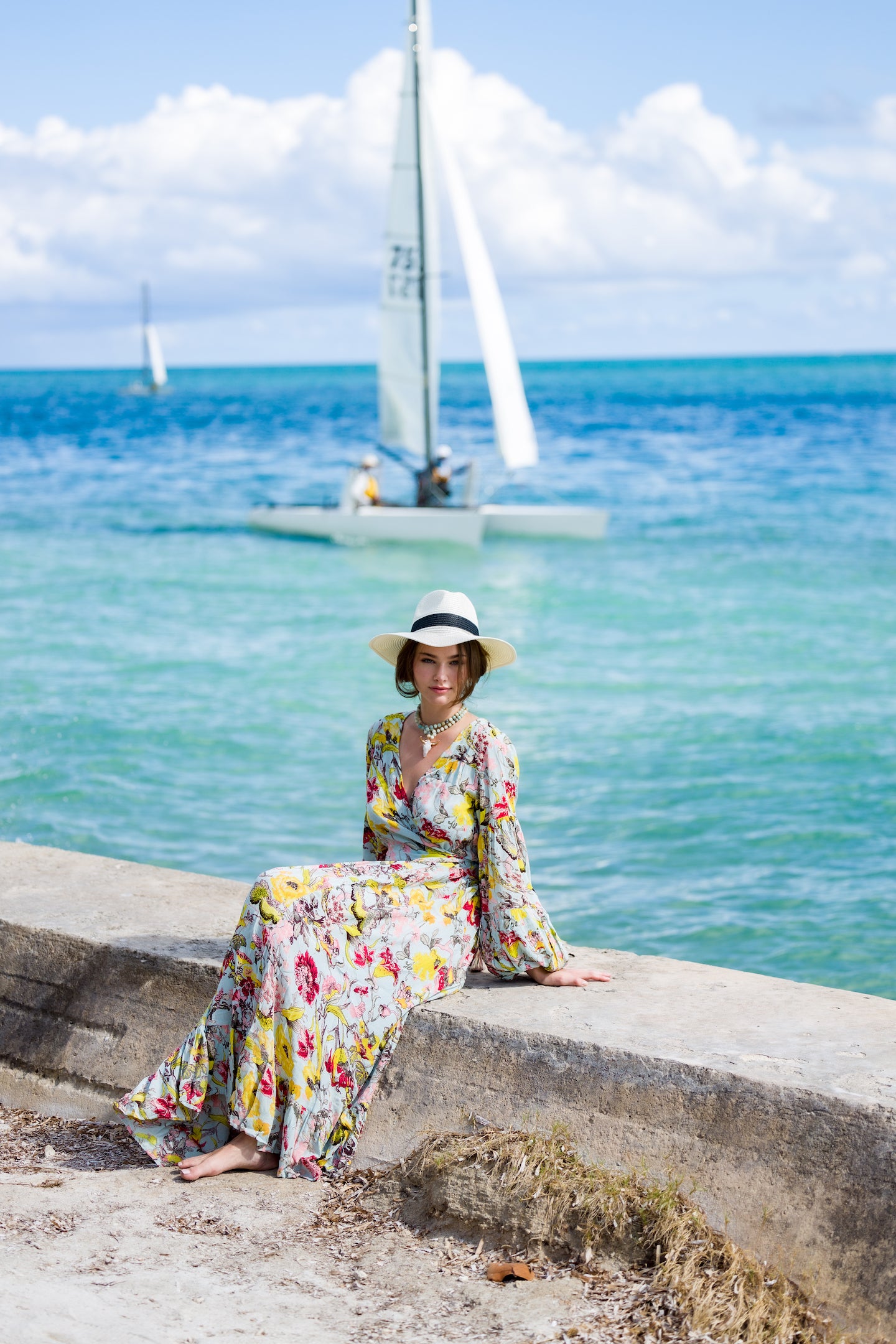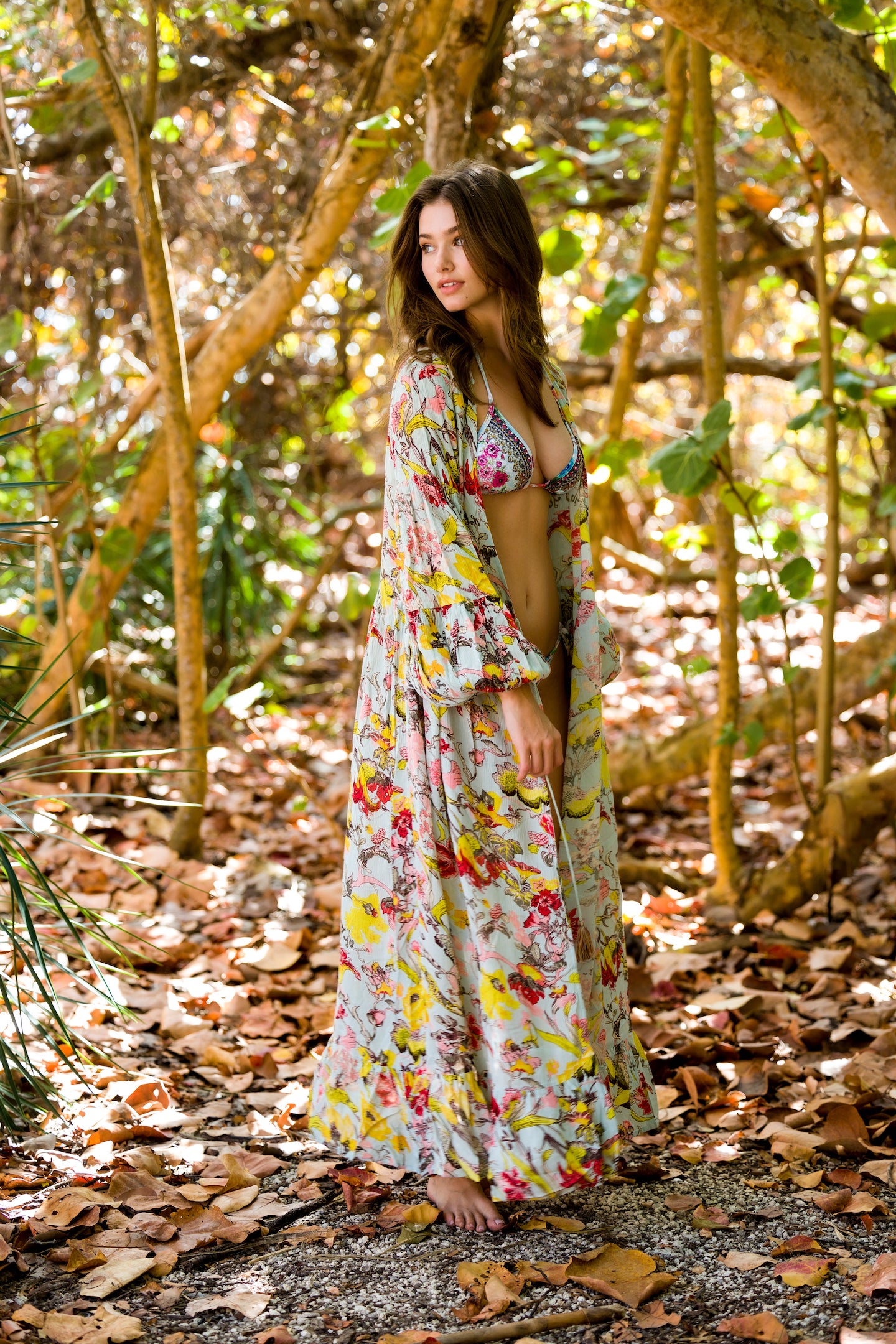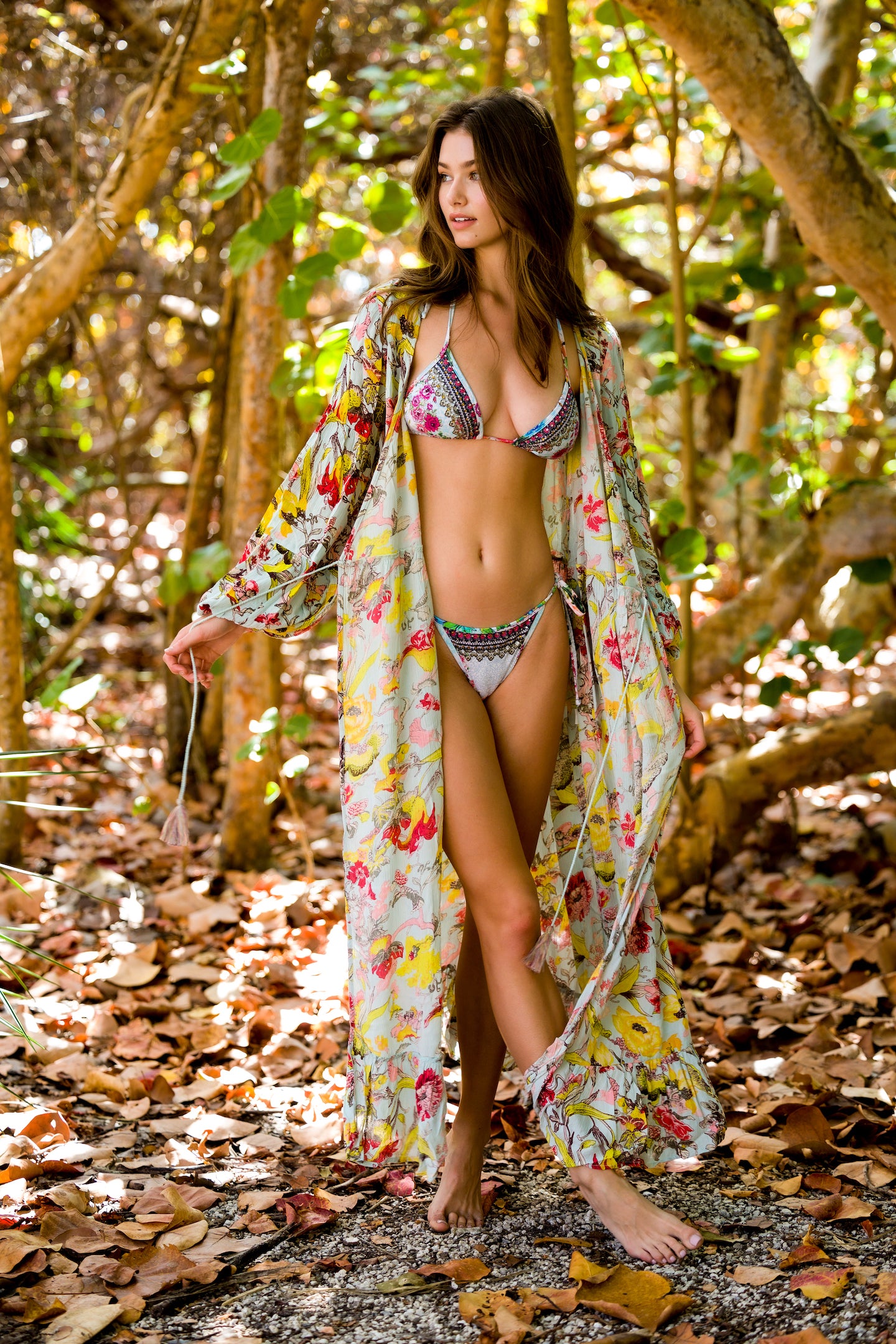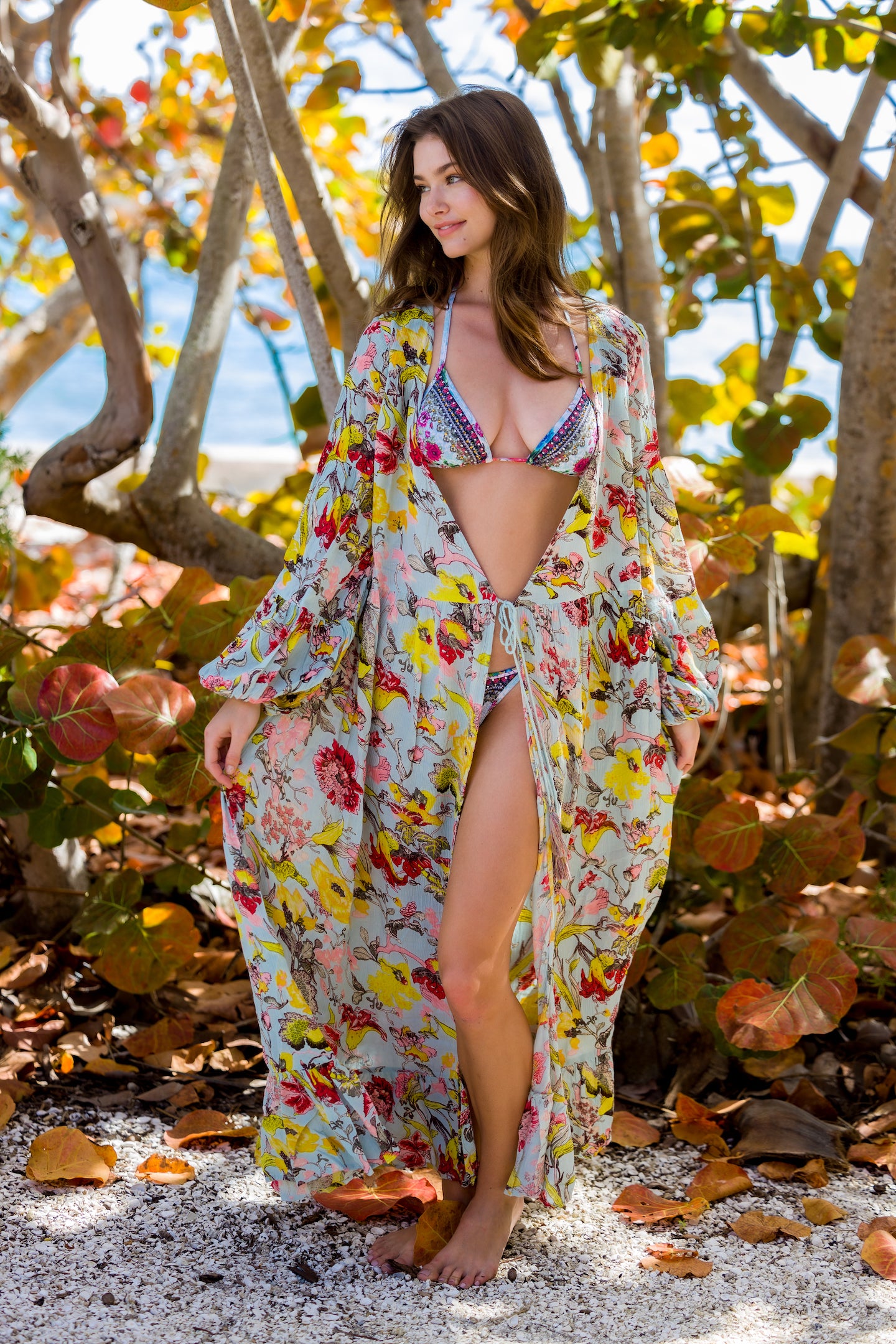 BLOOMS Maxi
The one you pack when your bag has to be light and your outfits have to be versatile and fabulous.  Blooms Maxi is your pool cover for the day and WOW dress for dinner and drinks at night.  Wrap Maxi dress in pale blue with pretty bouquet of red, yellow and pink flowers throughout. Long dramatic sleeves that pucker and puff at the gathered ends beautifully and ruffled, tiered bottom for just the right amount of swing when you walk.  Tasseled tie closure laces though the back at waist.
53" L
Shown with Desert Rose Bikini as a robe.
Model is 5'10 and wears S/M.
100% Viscose - soft and flowy
Made in India