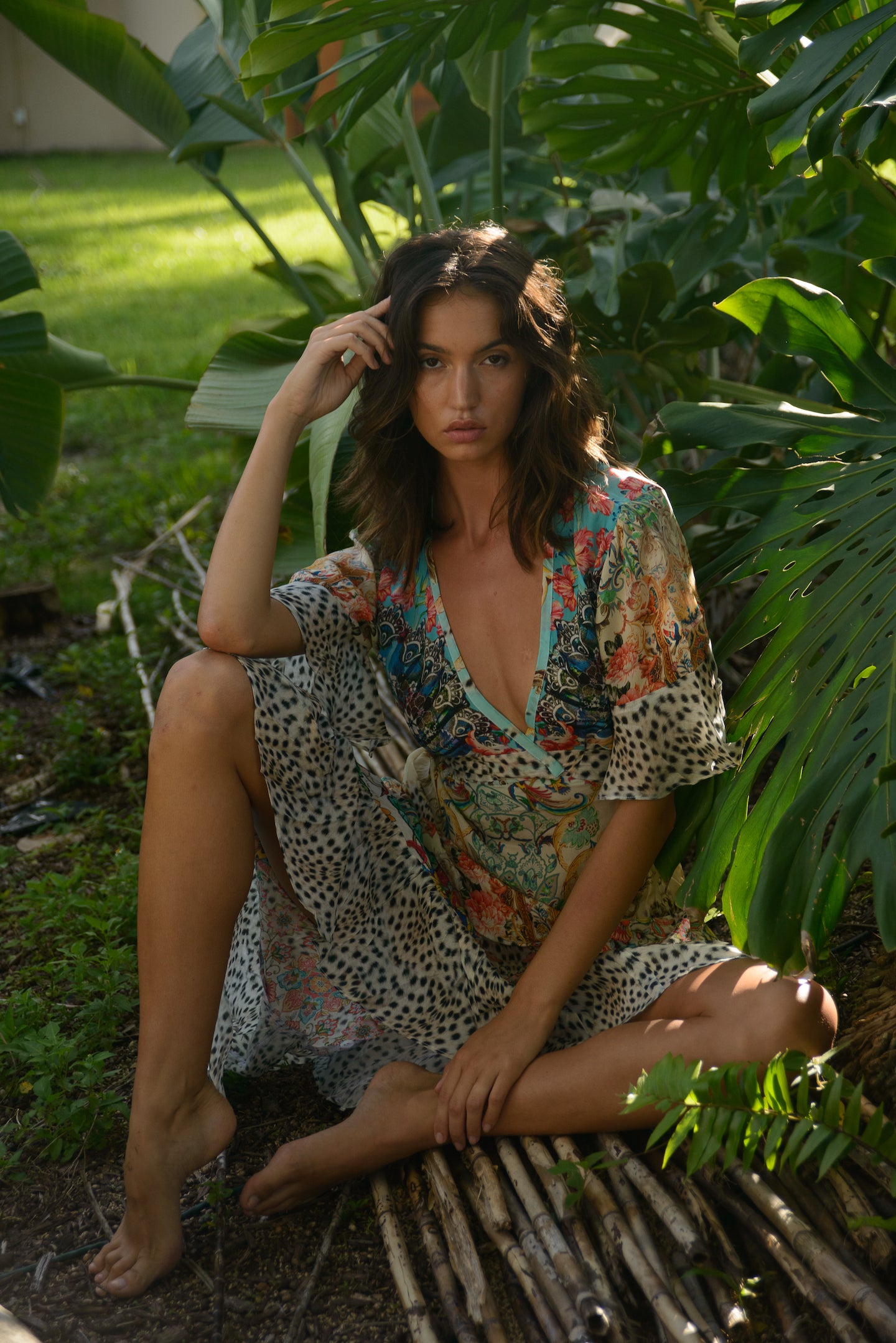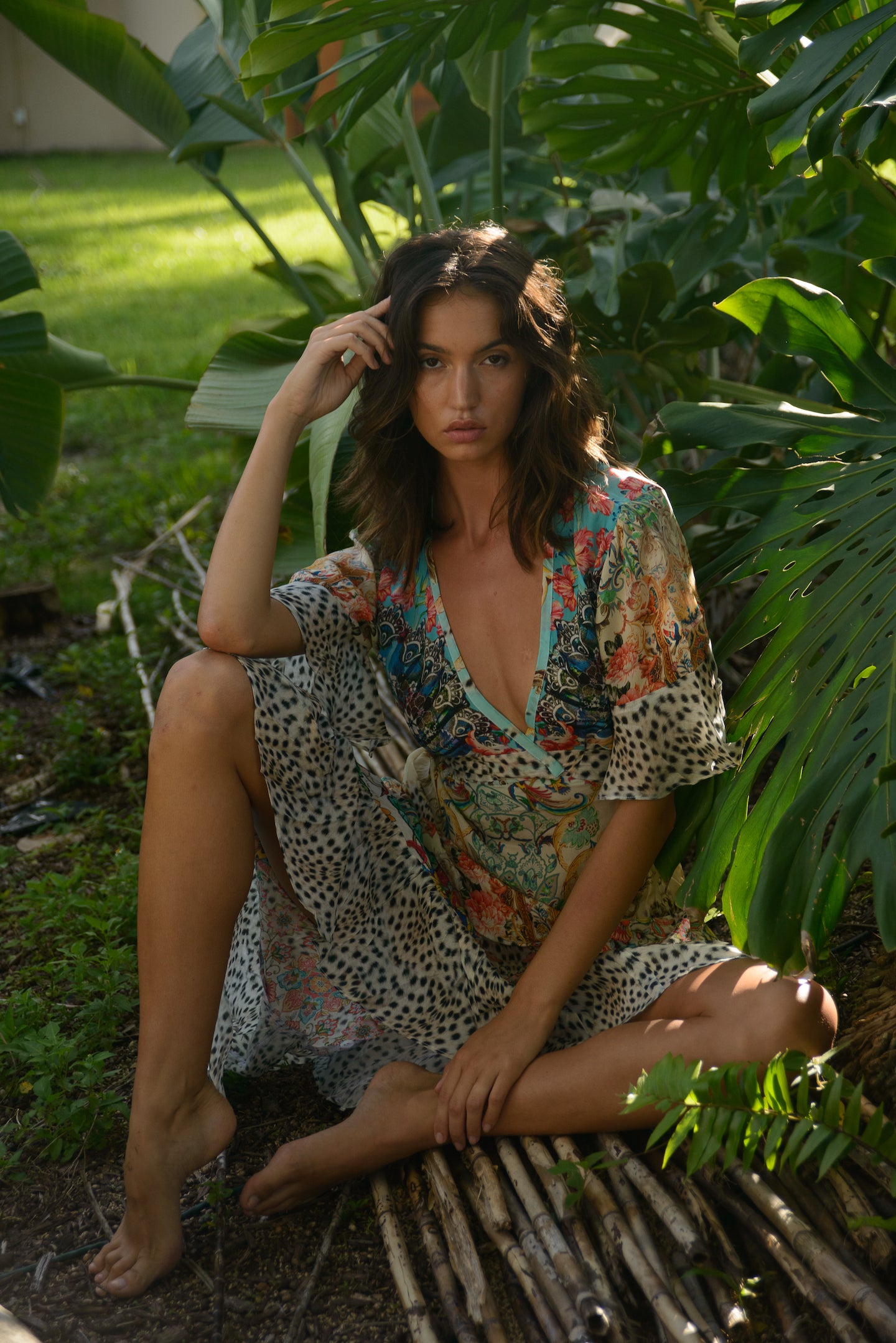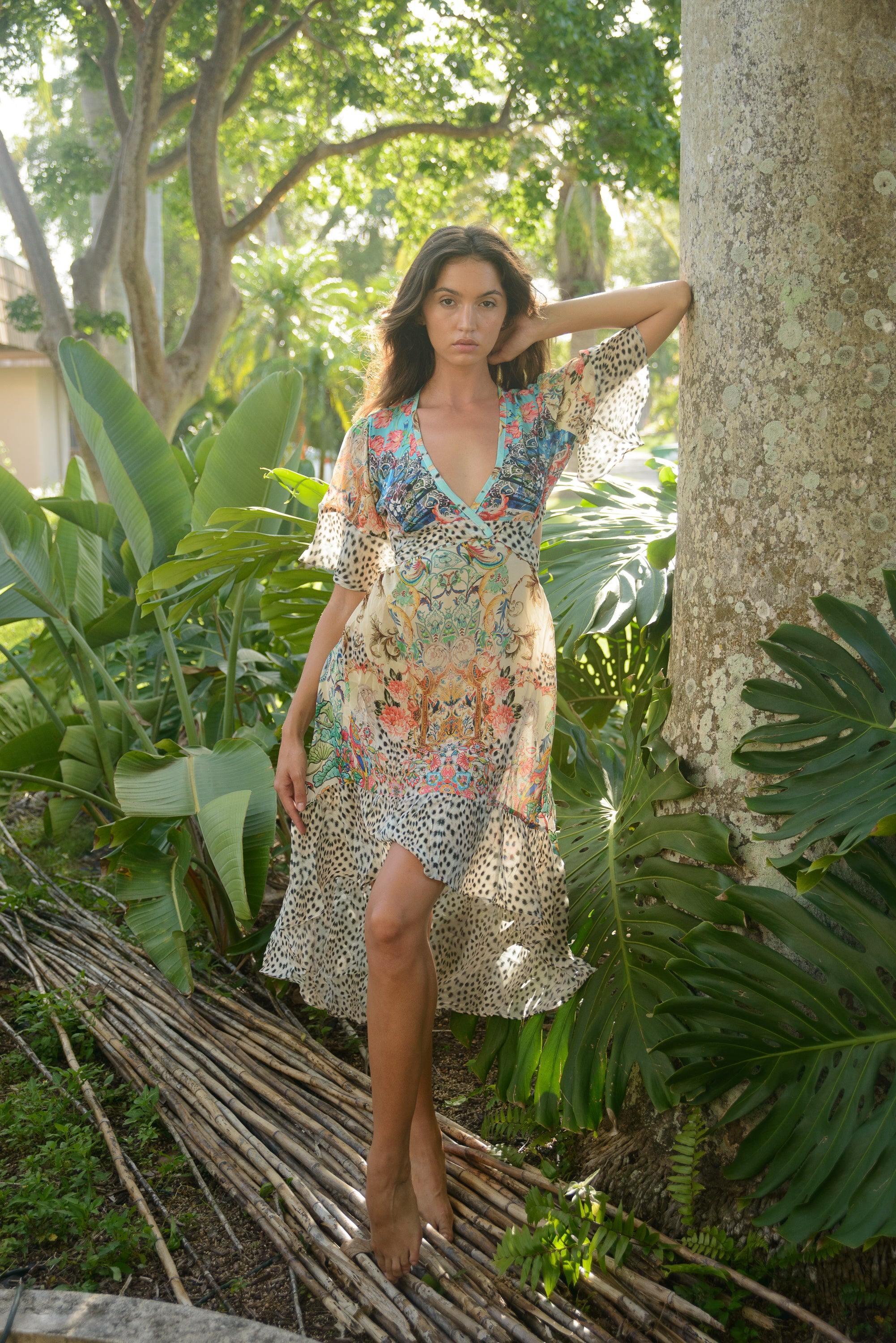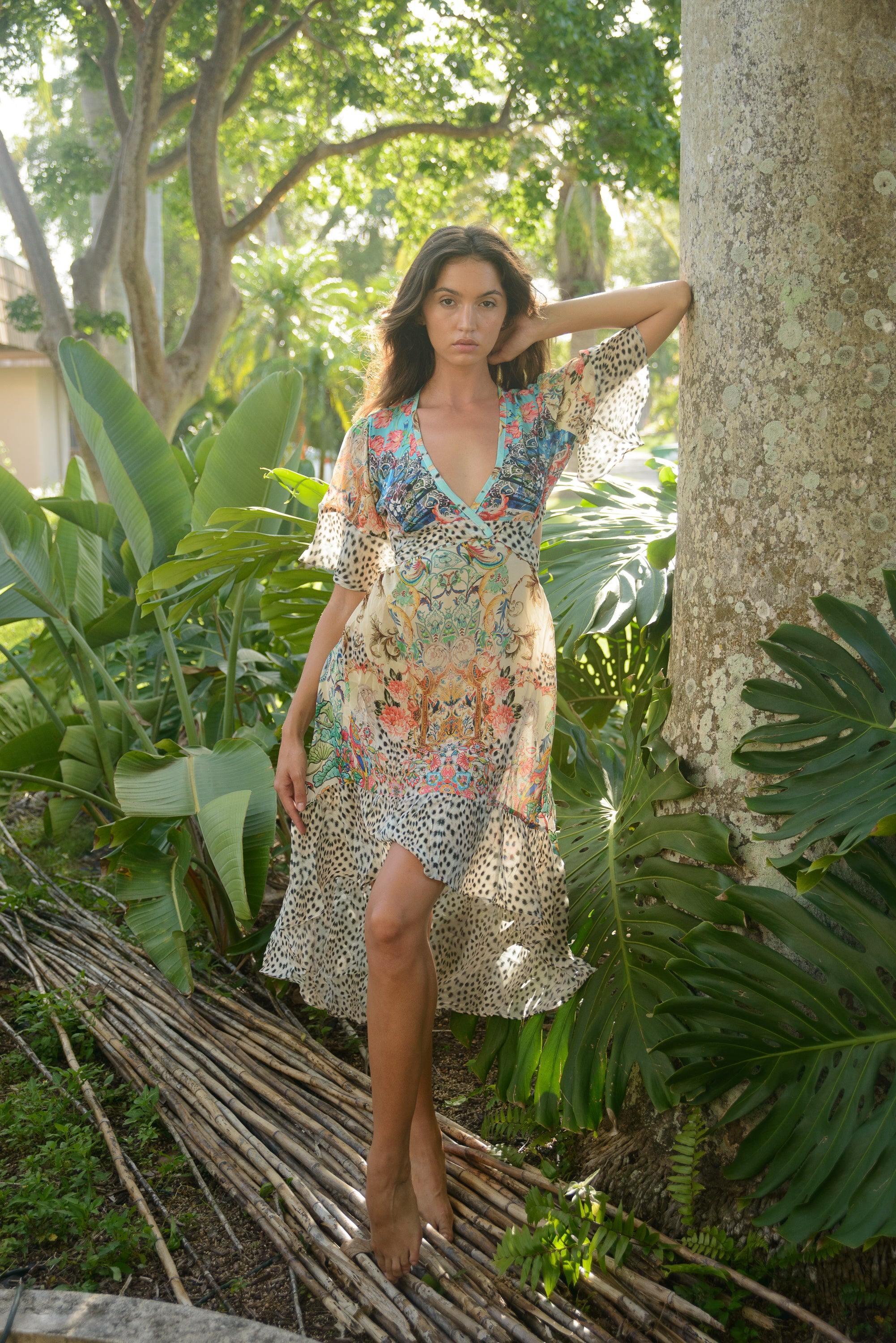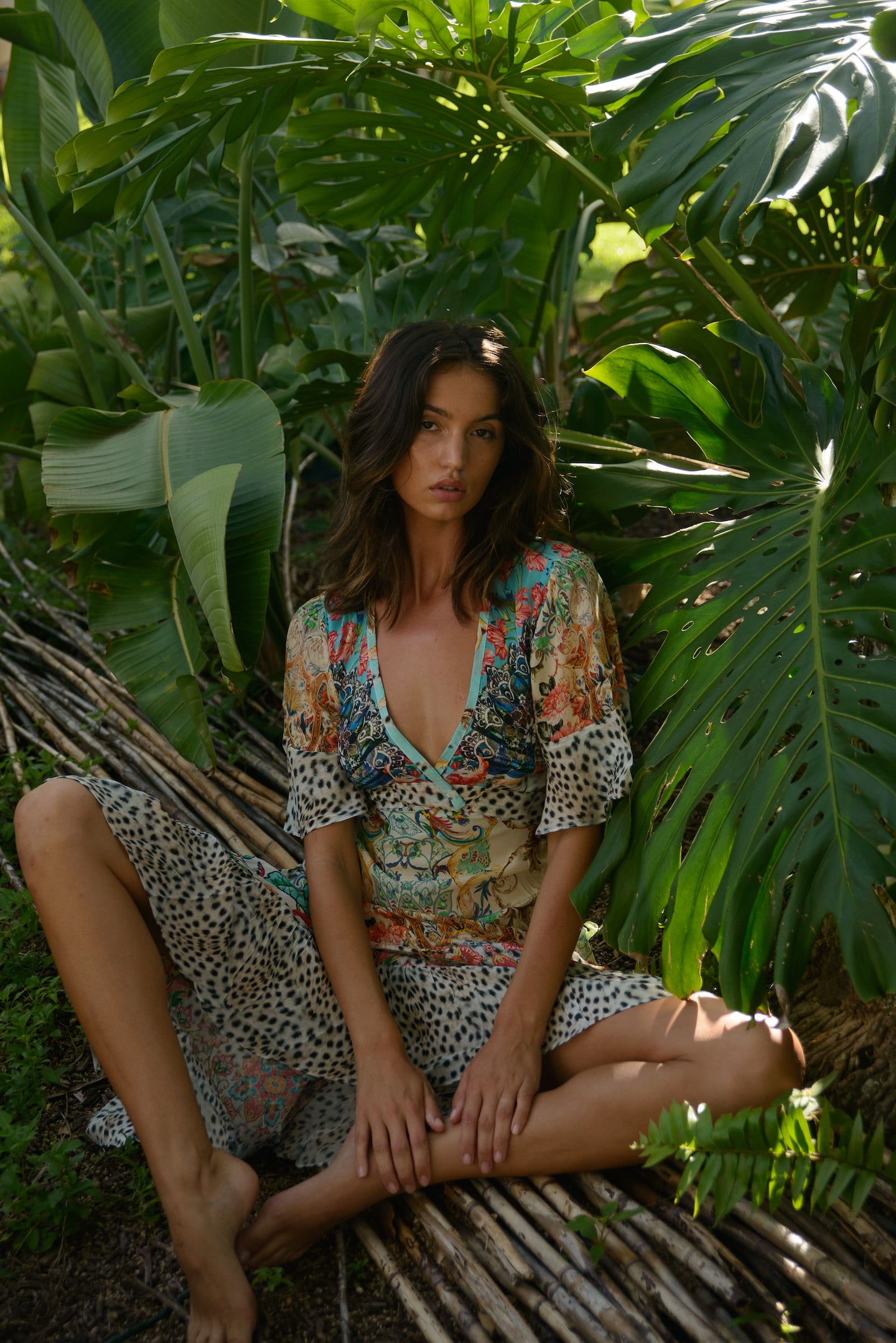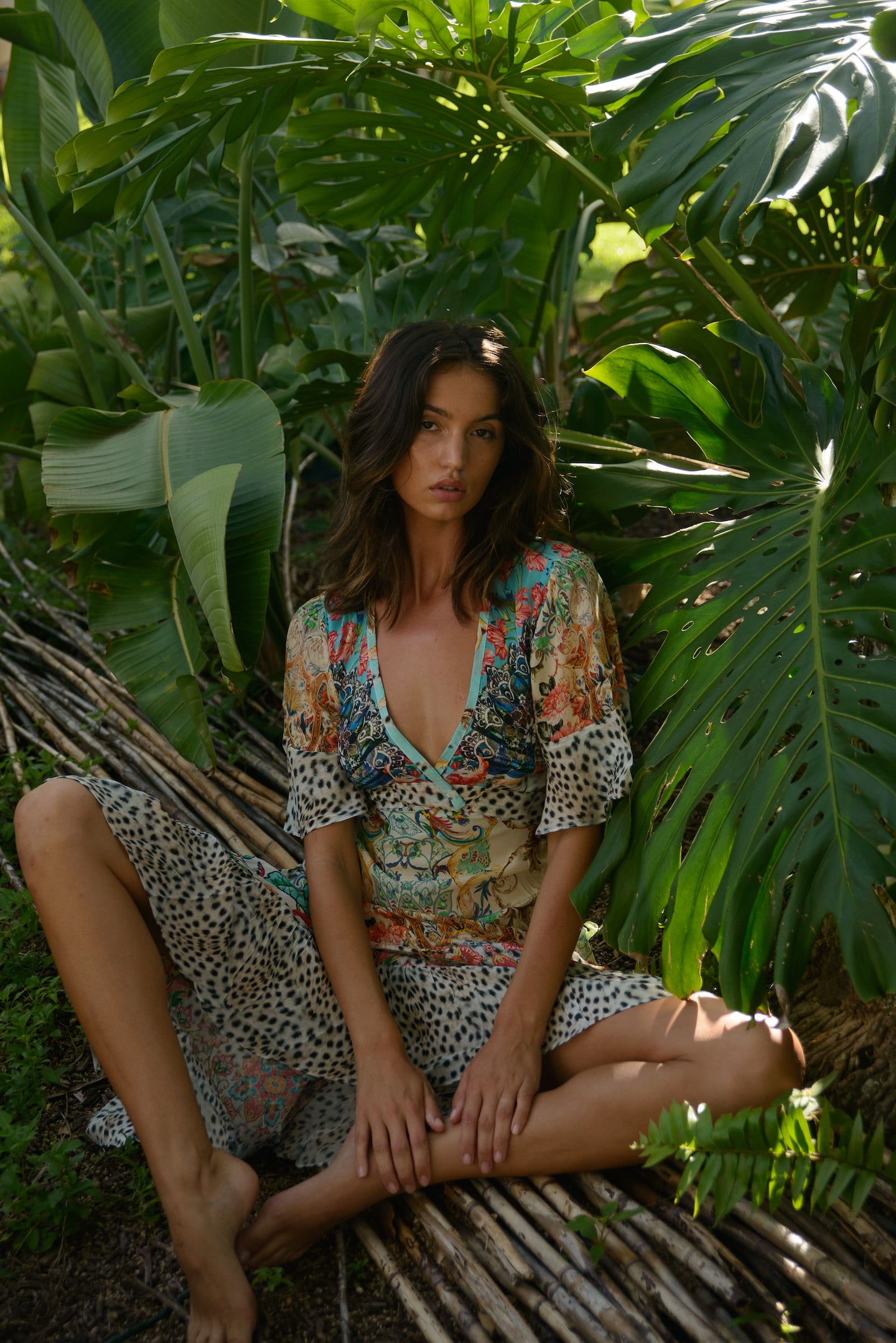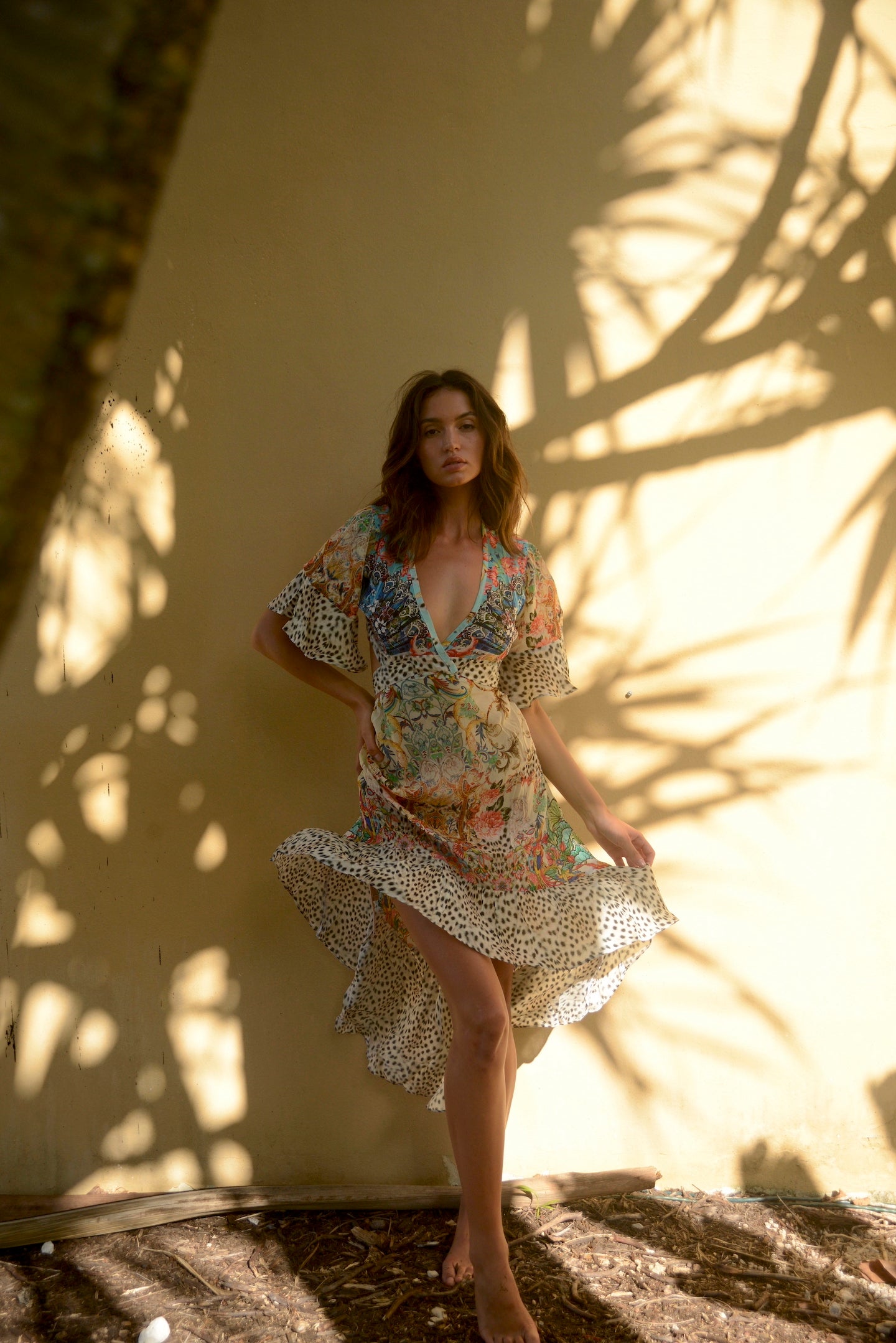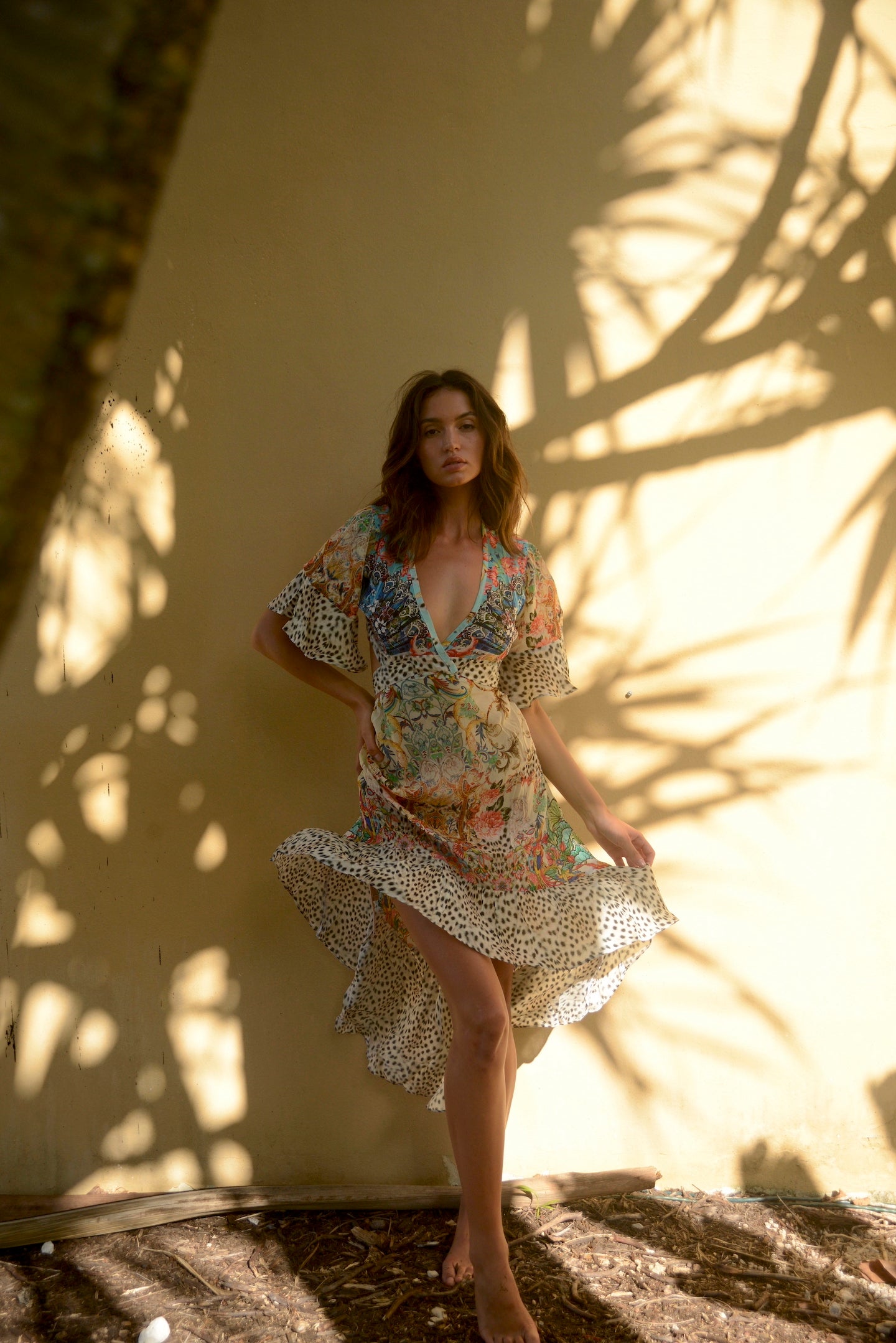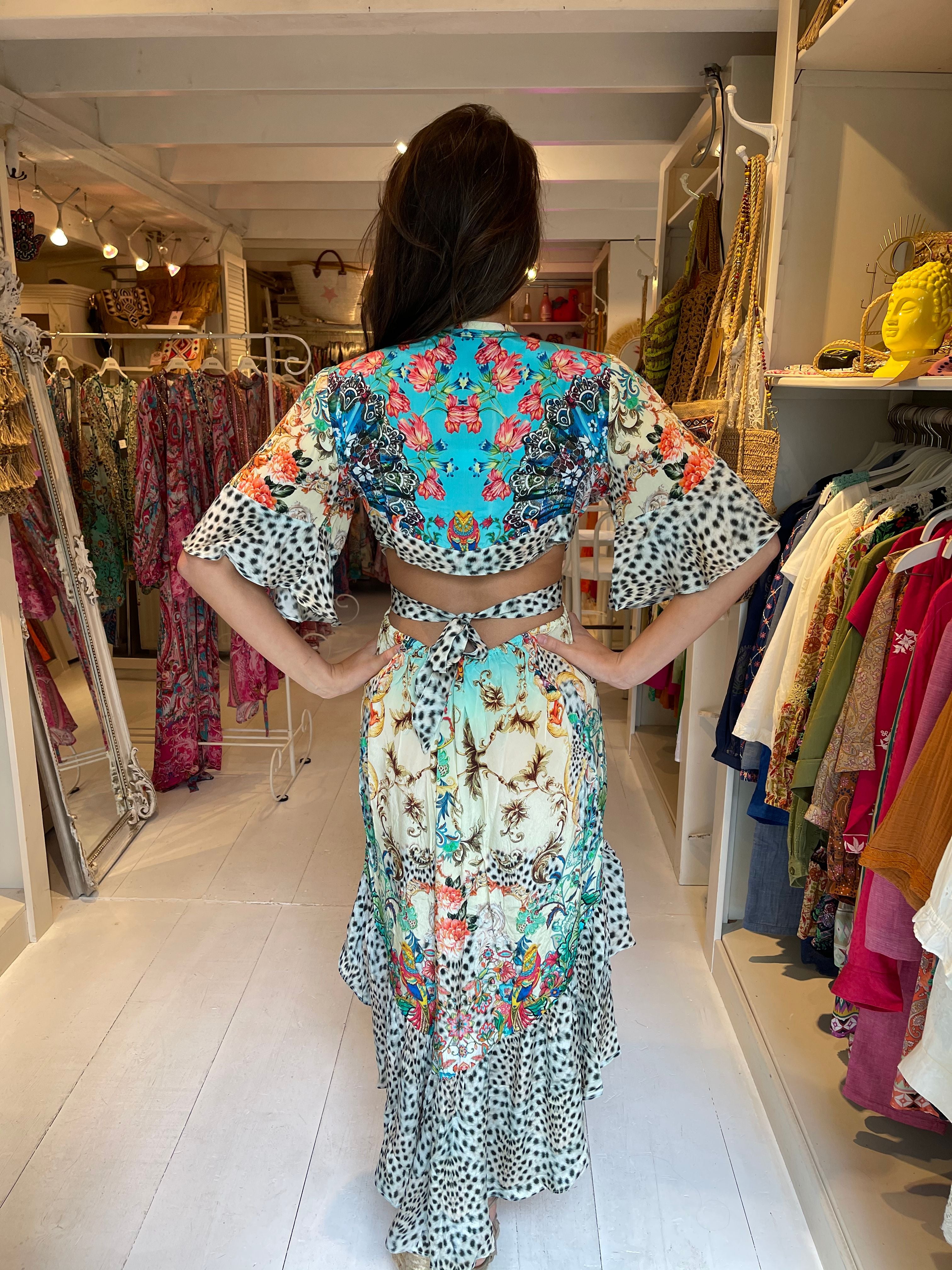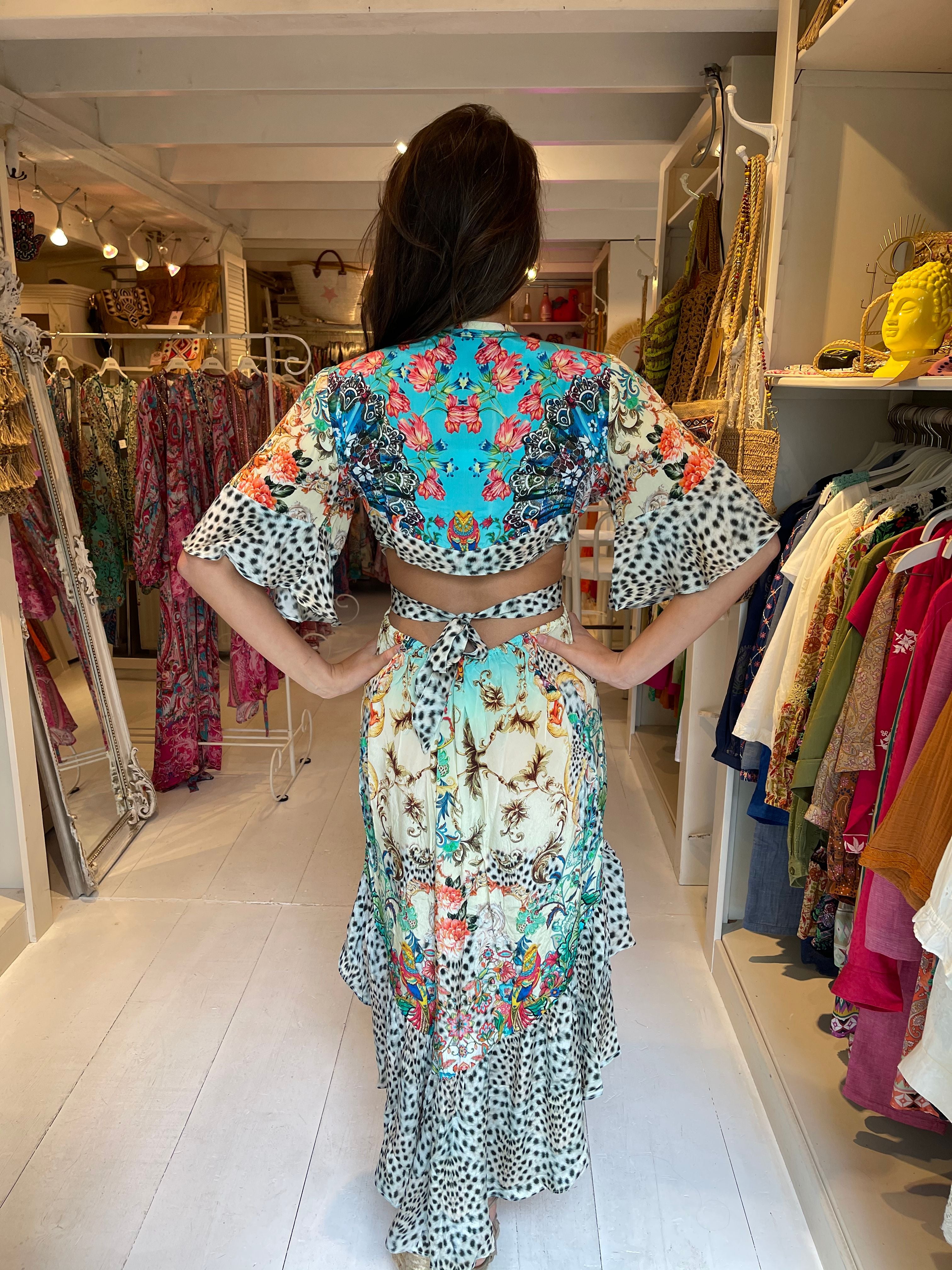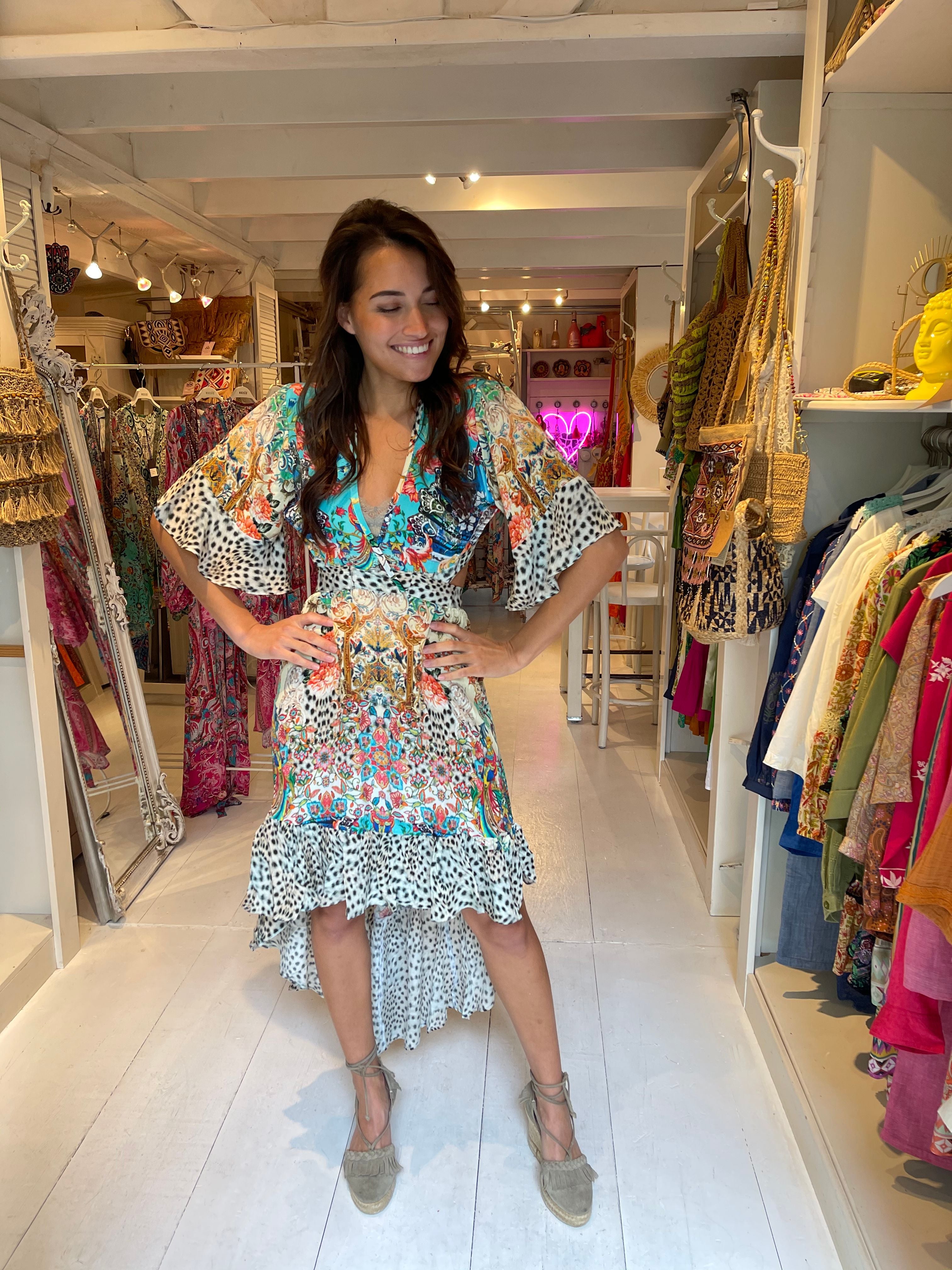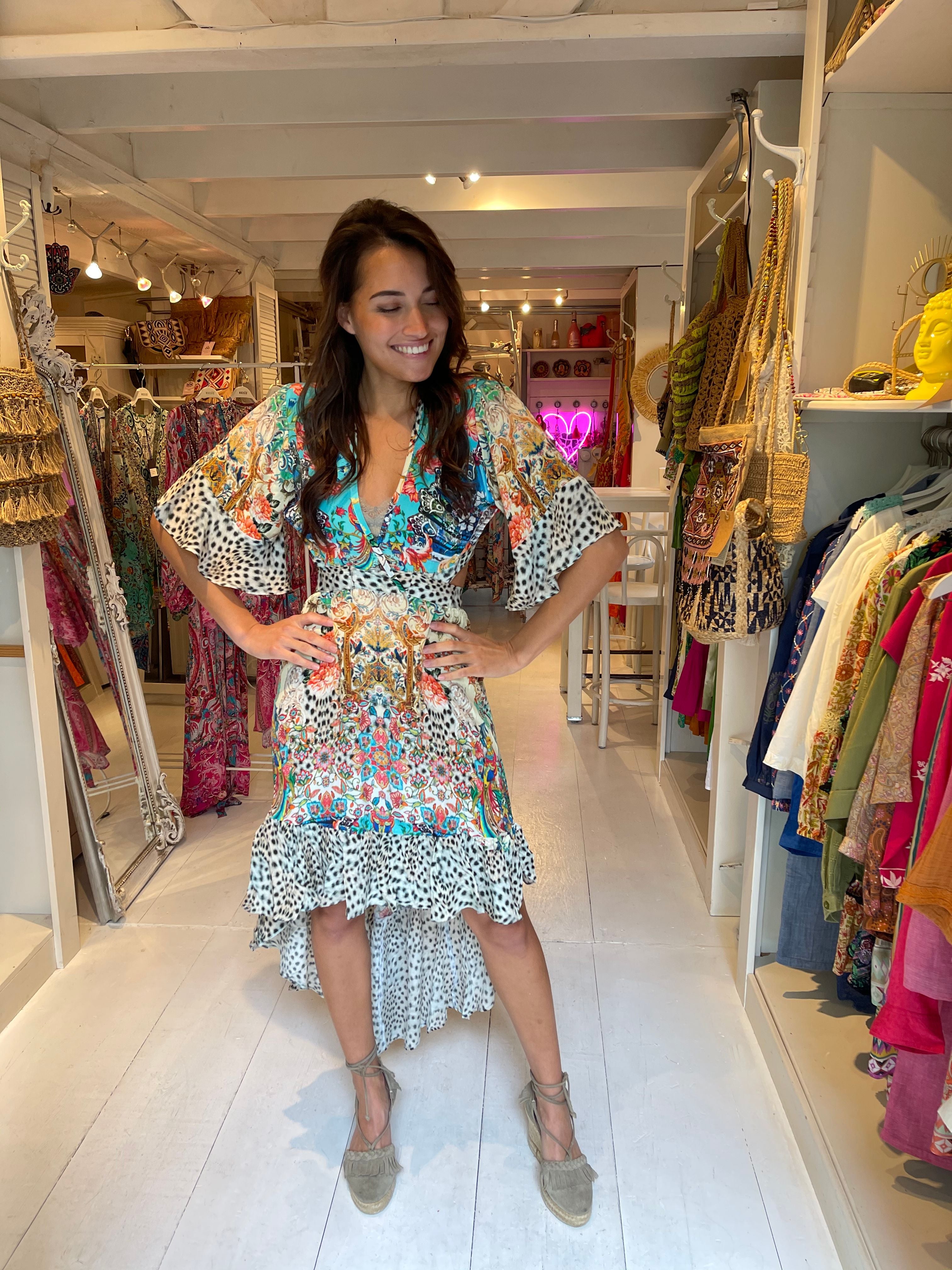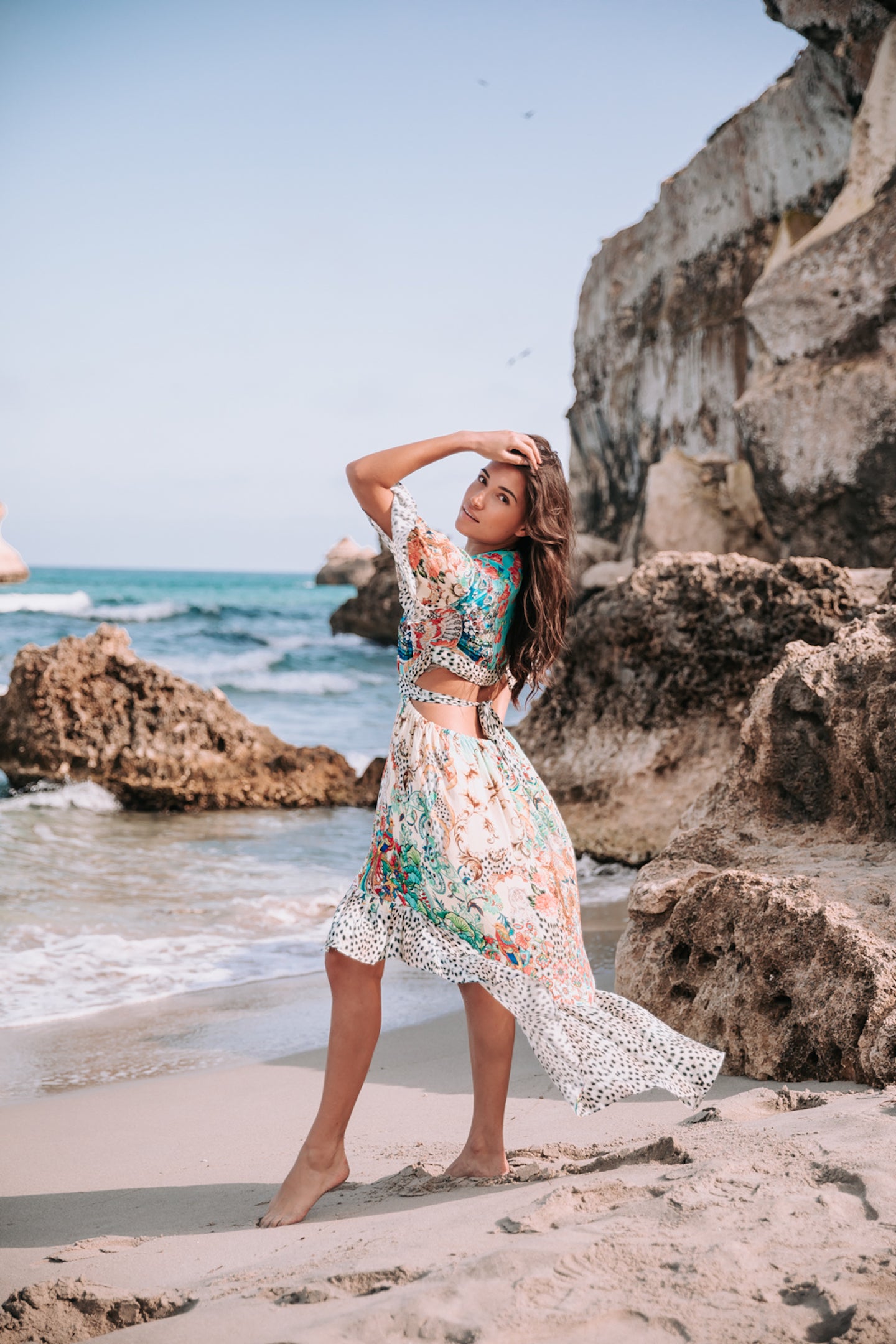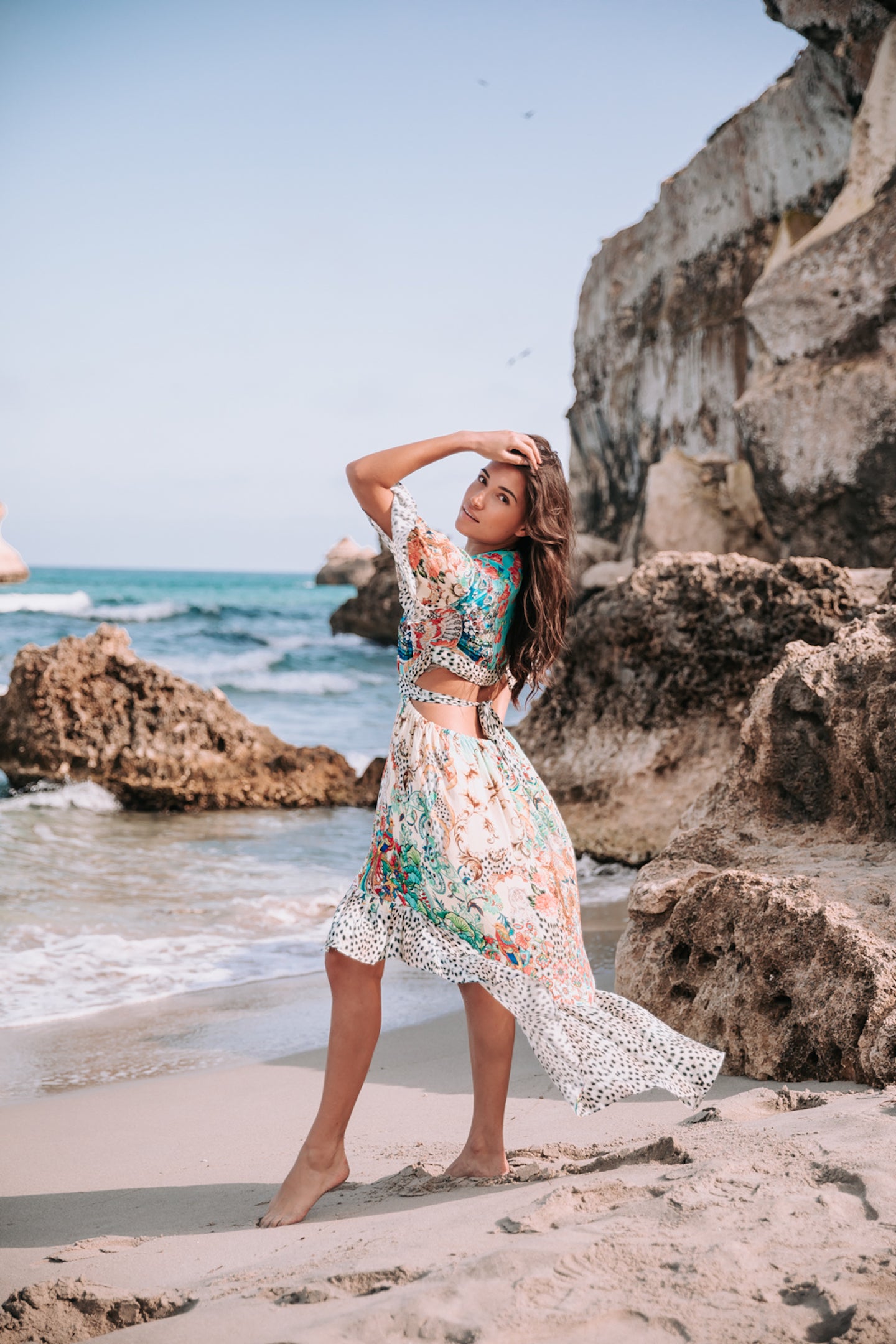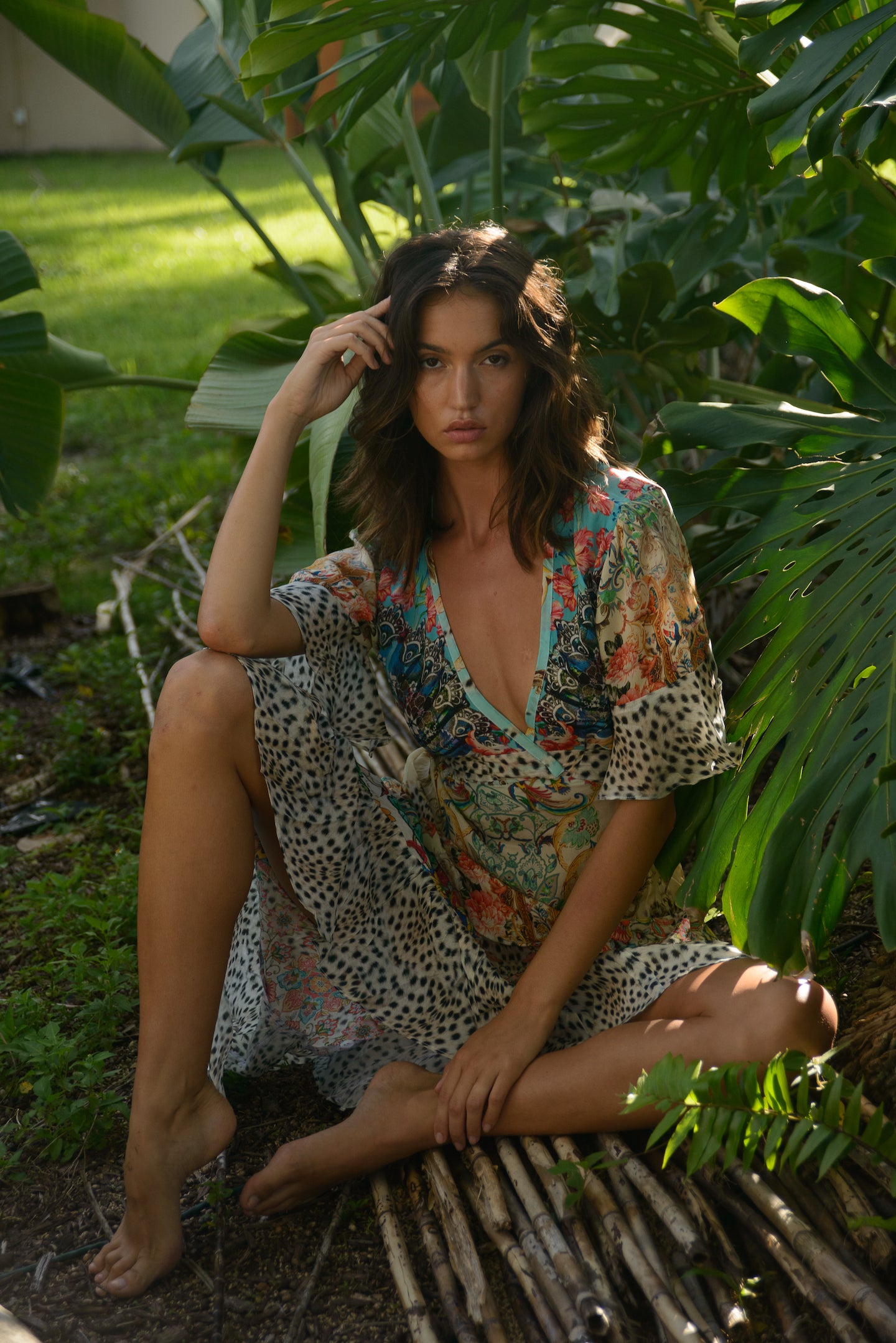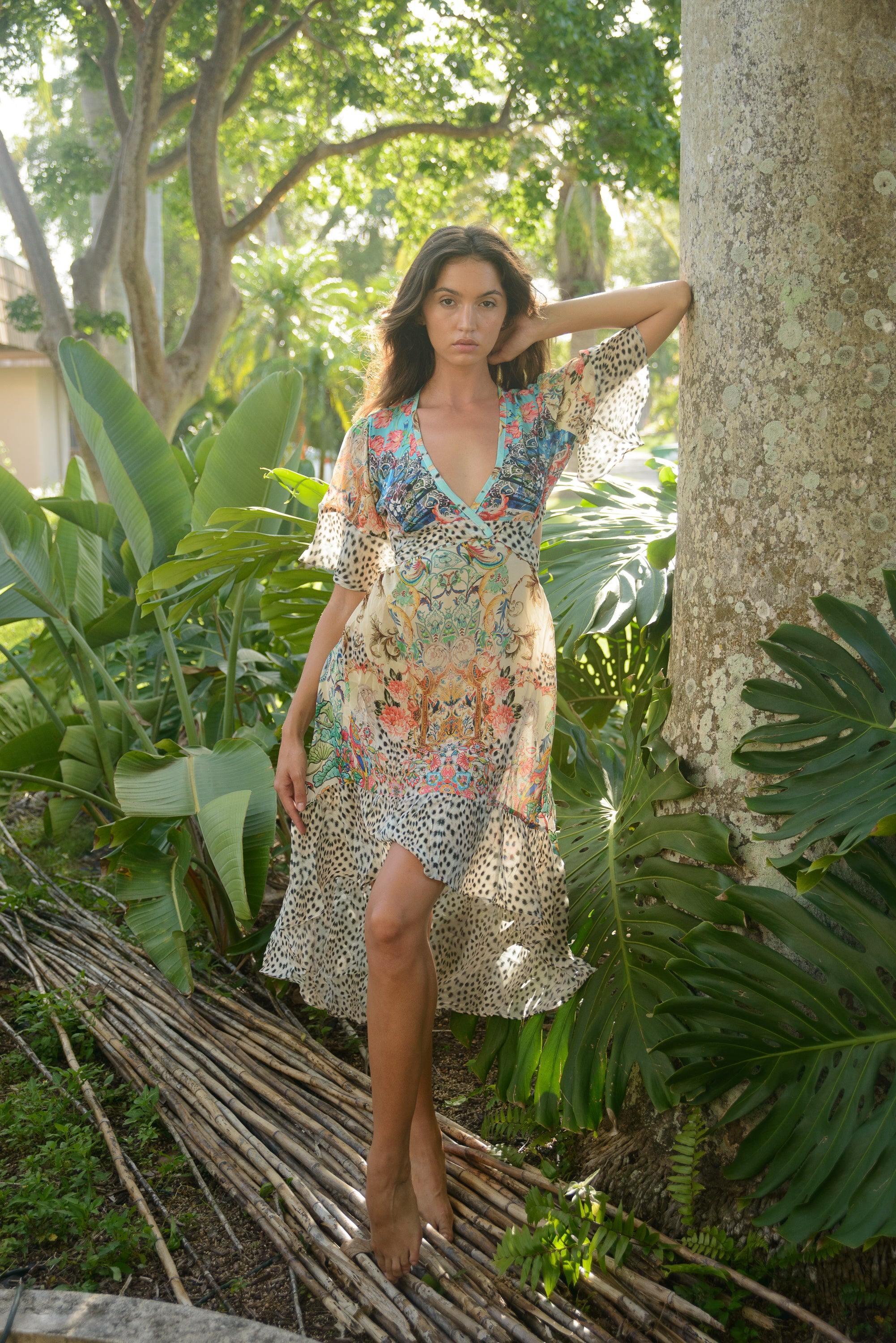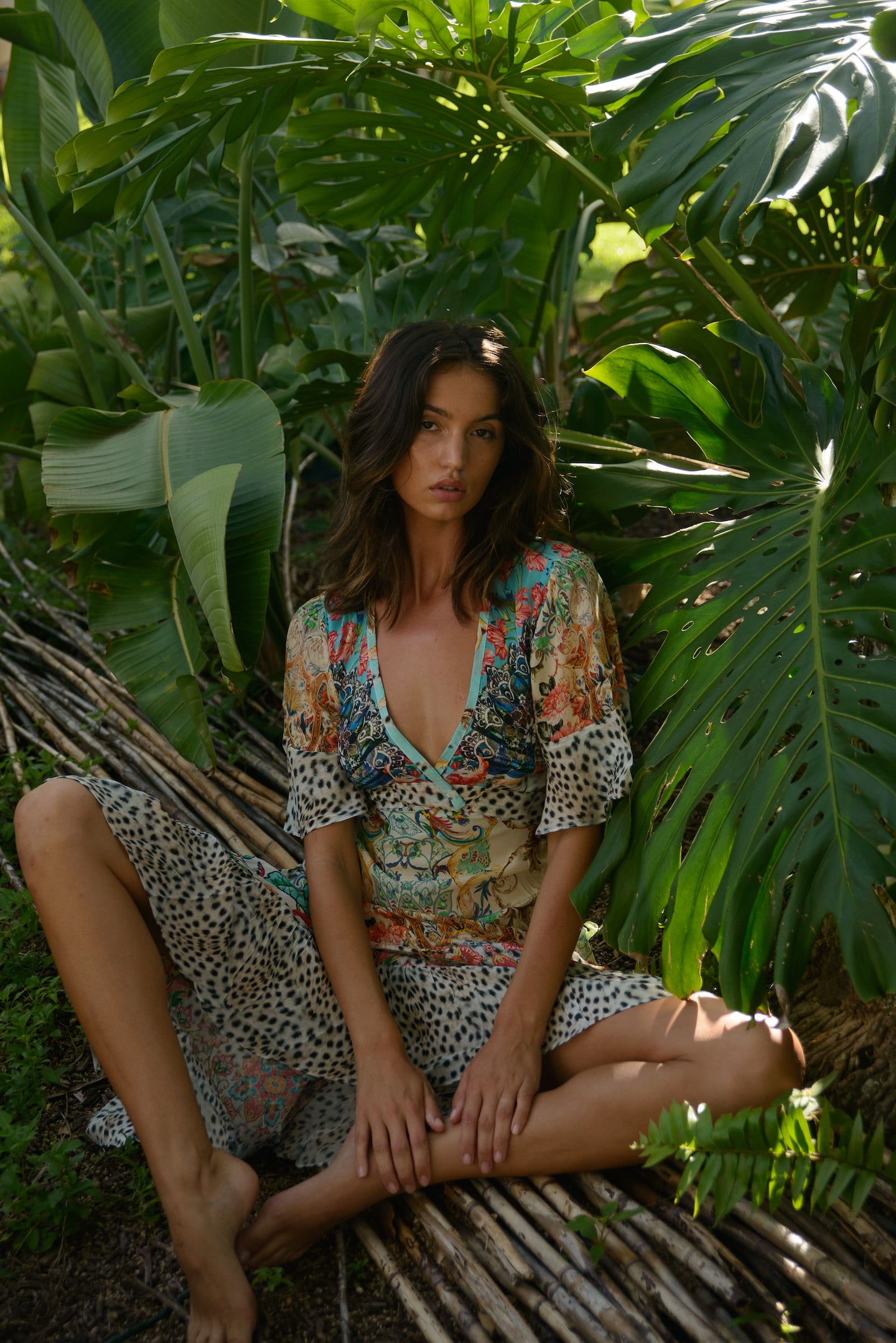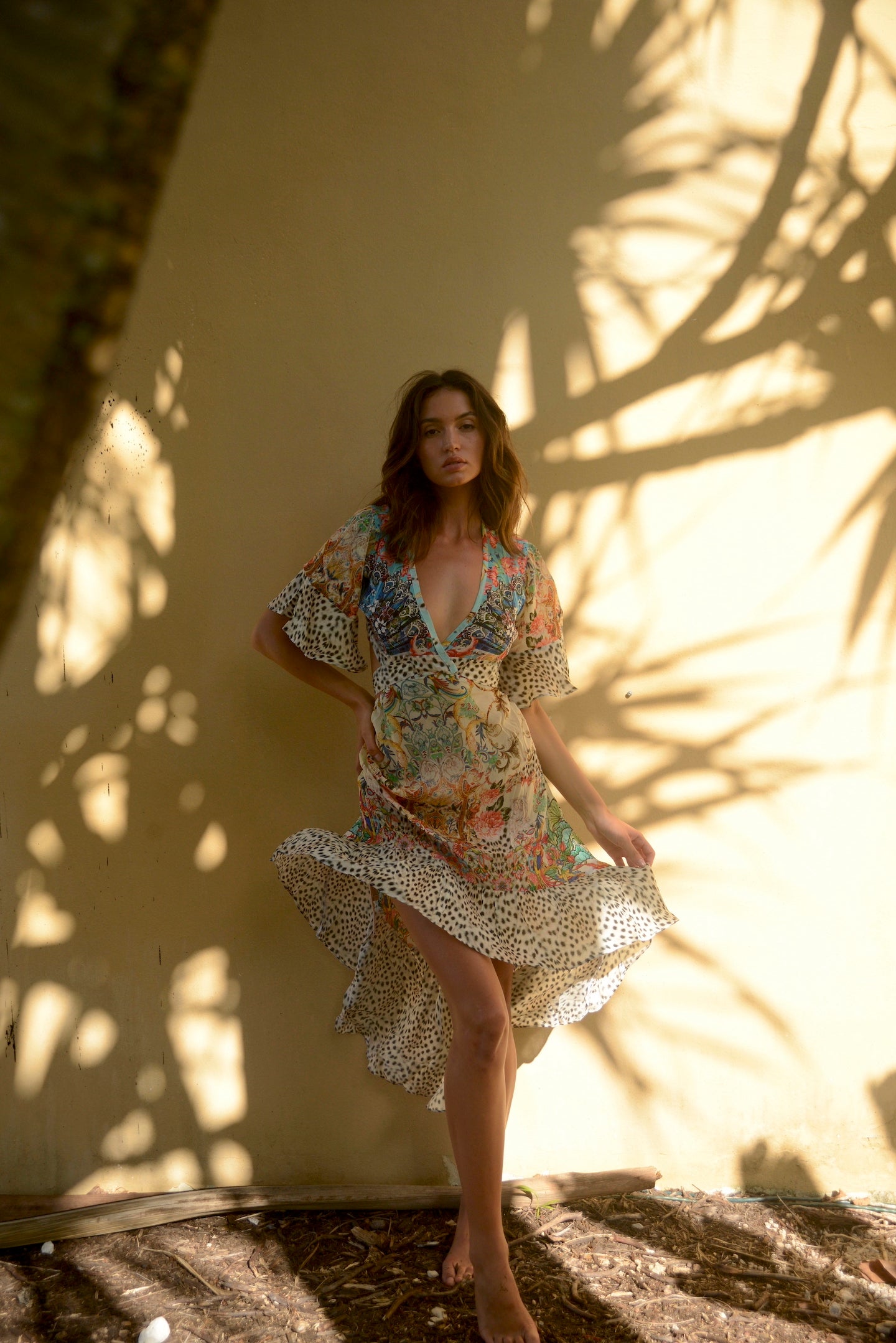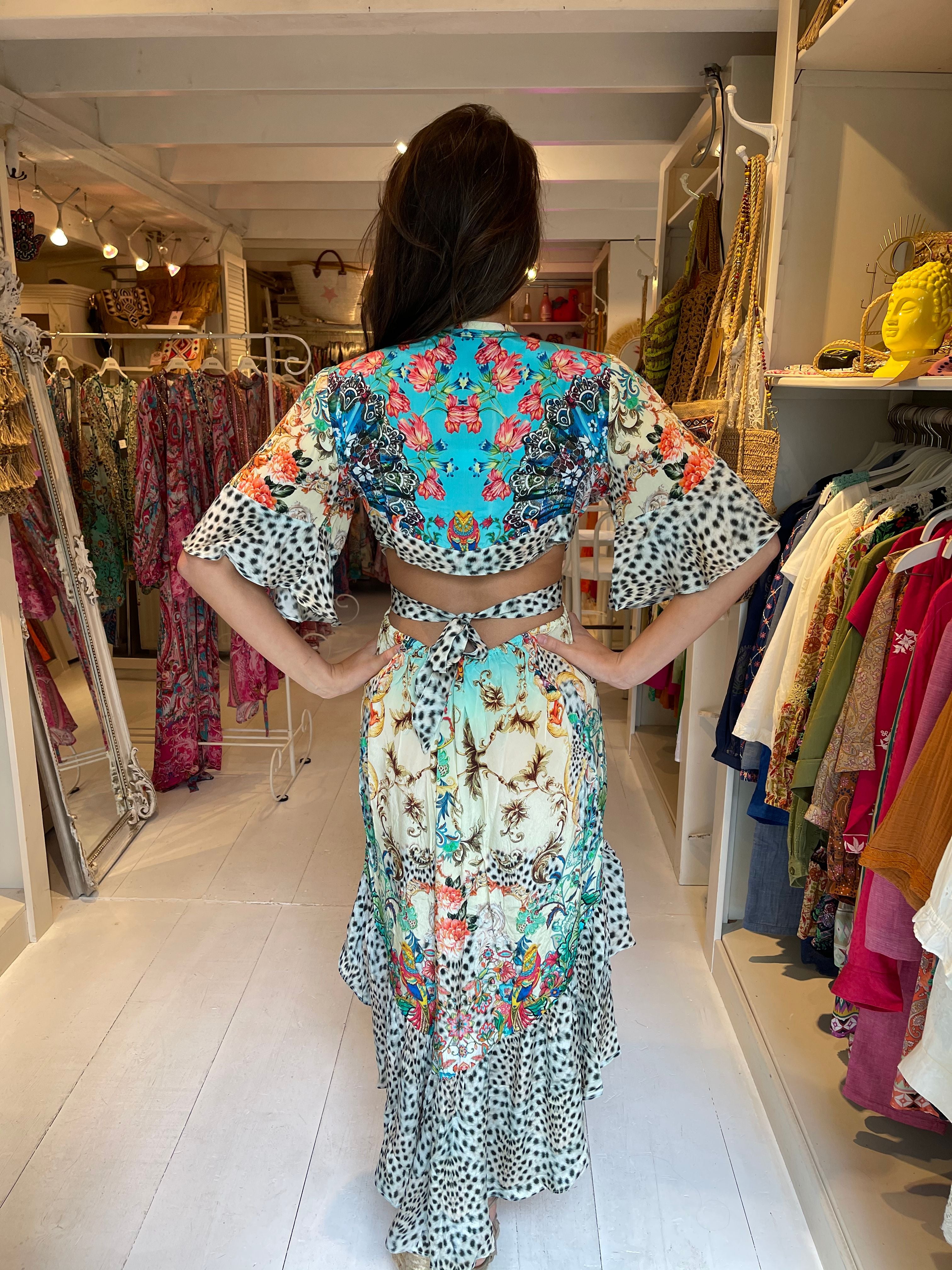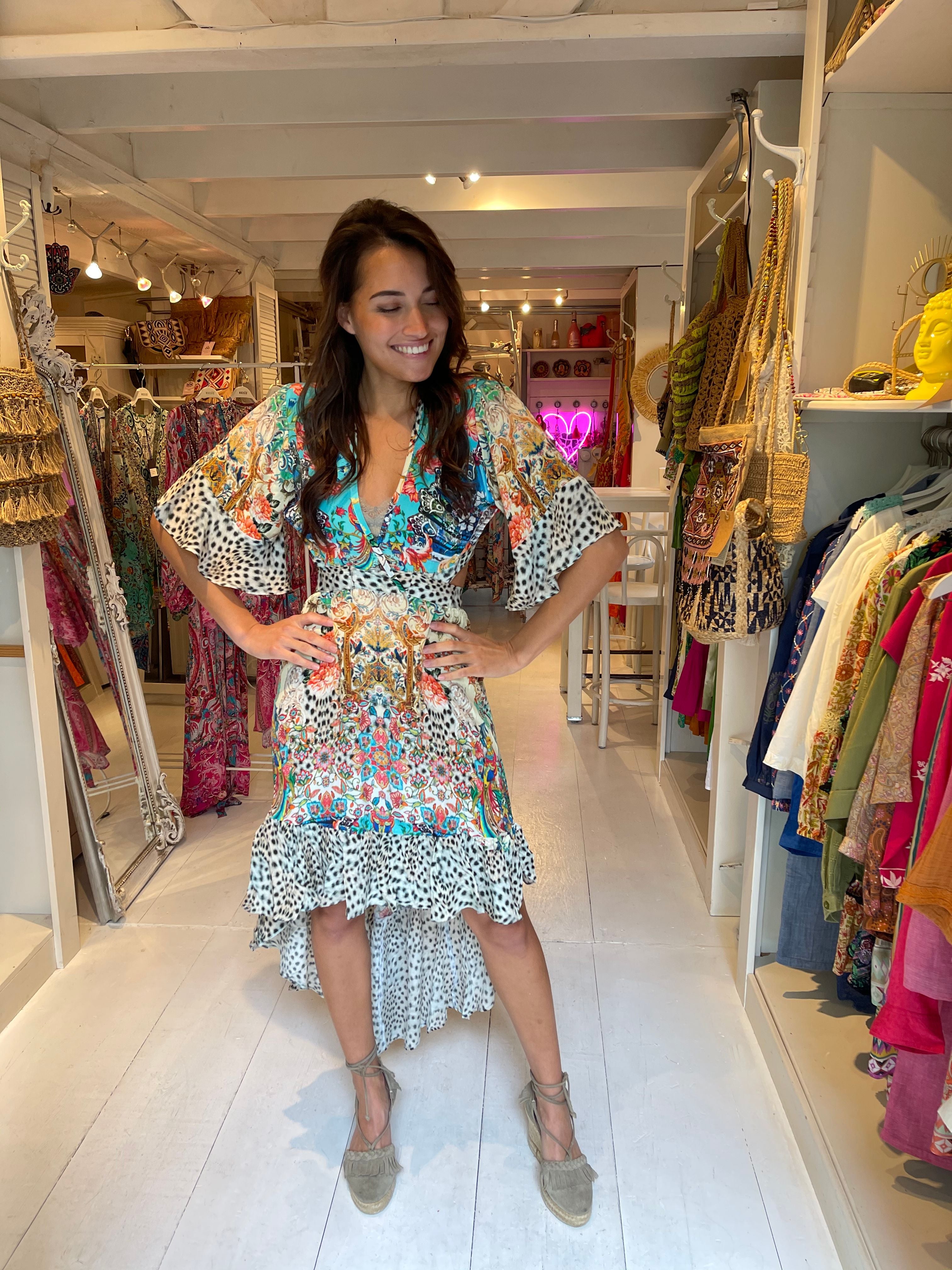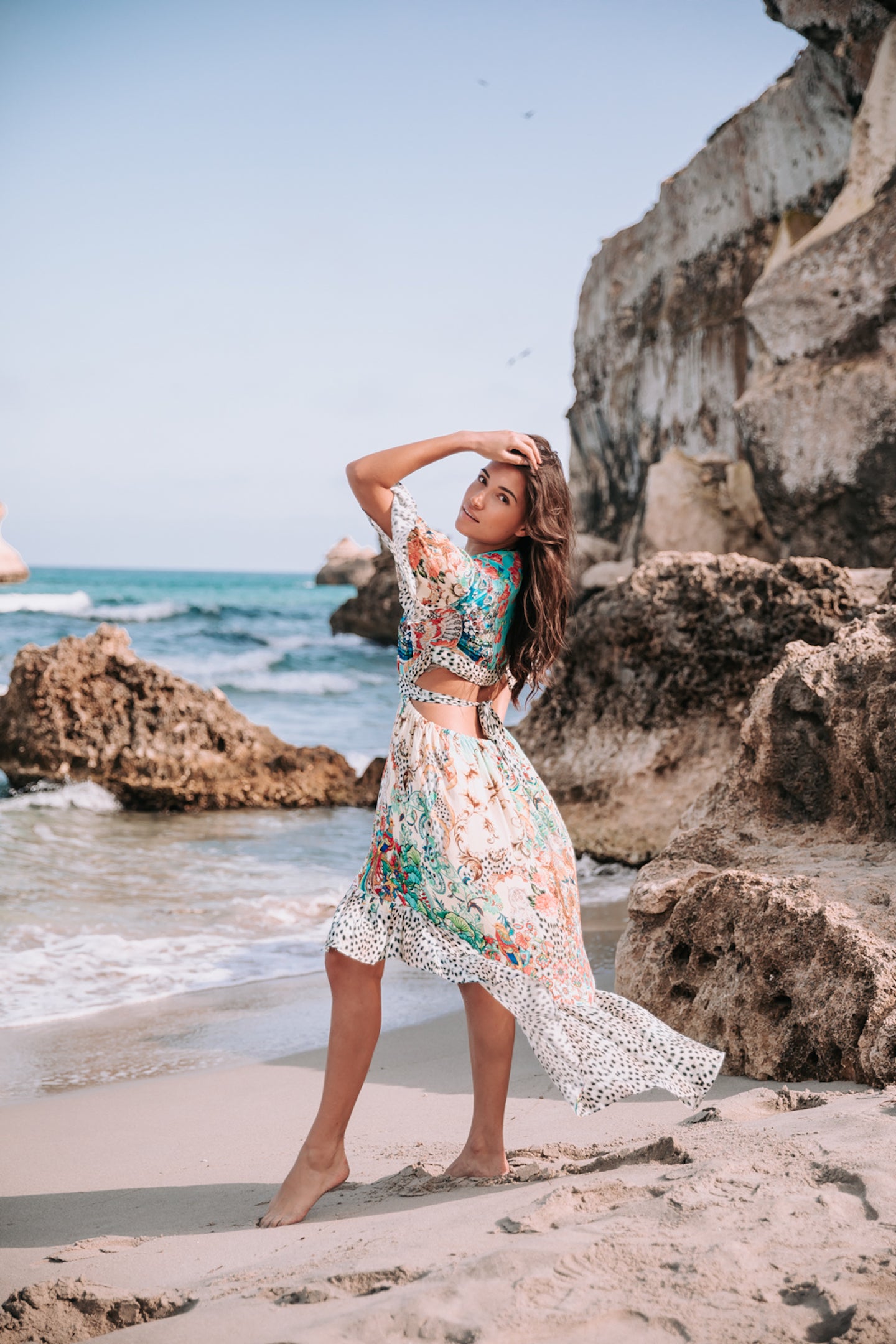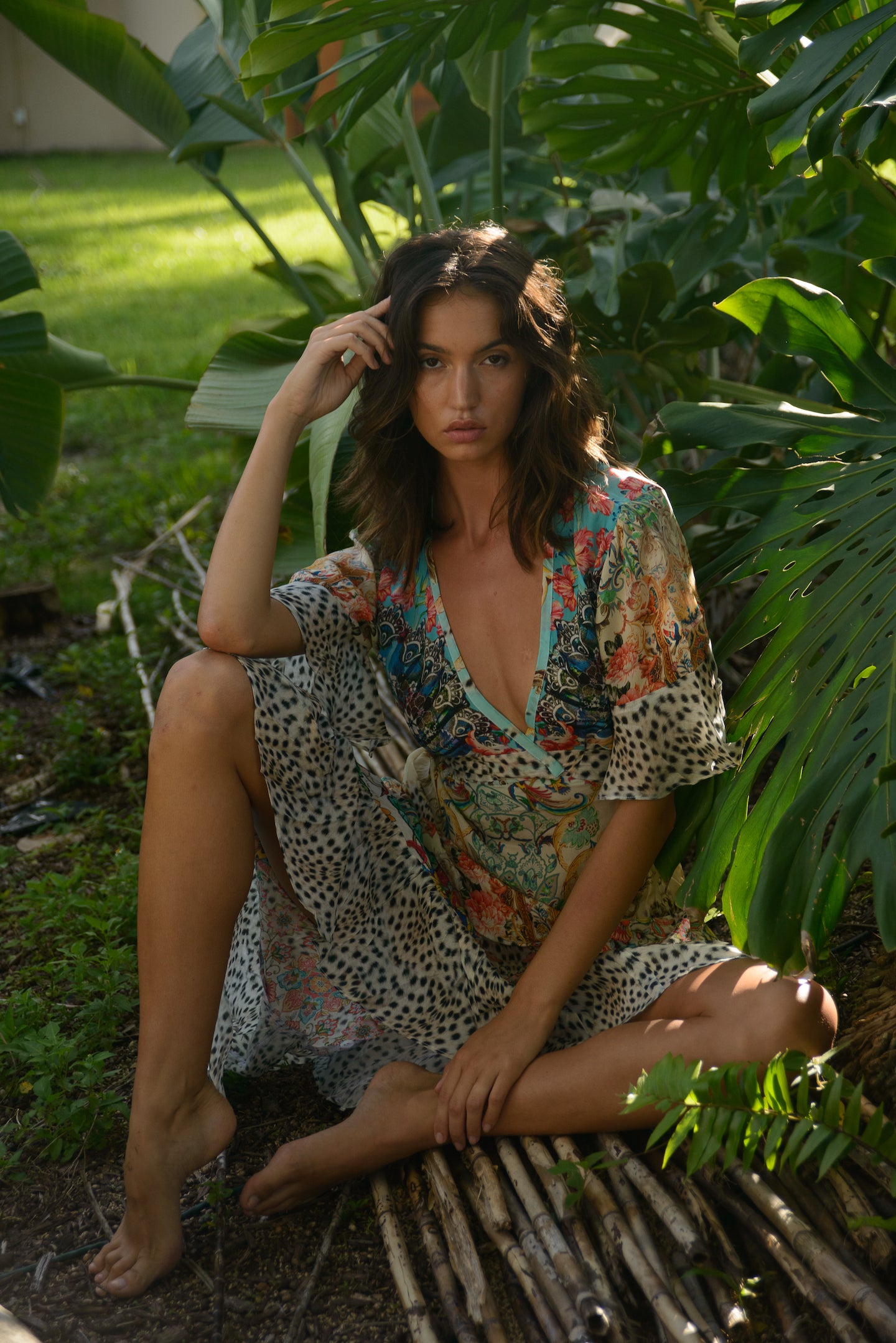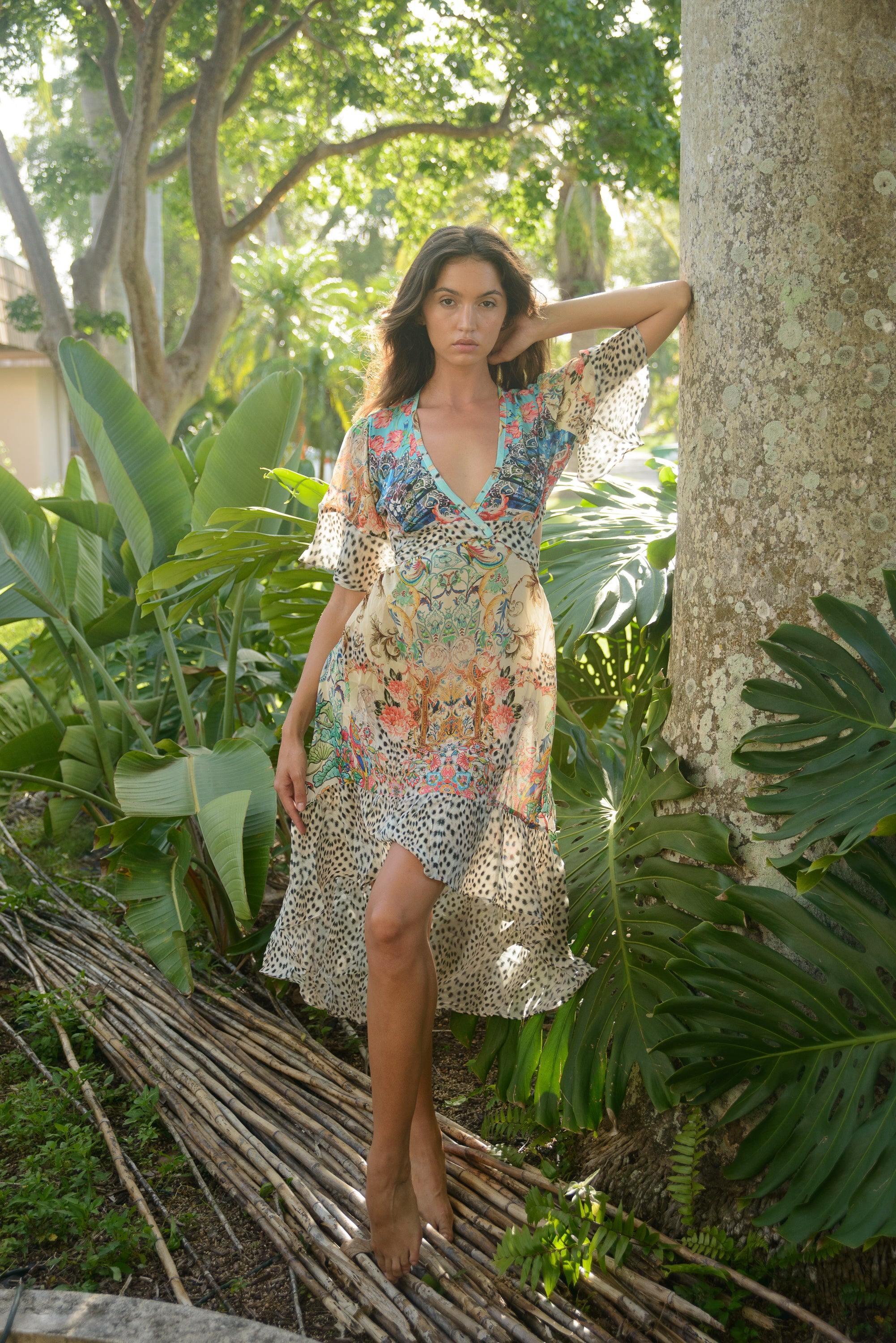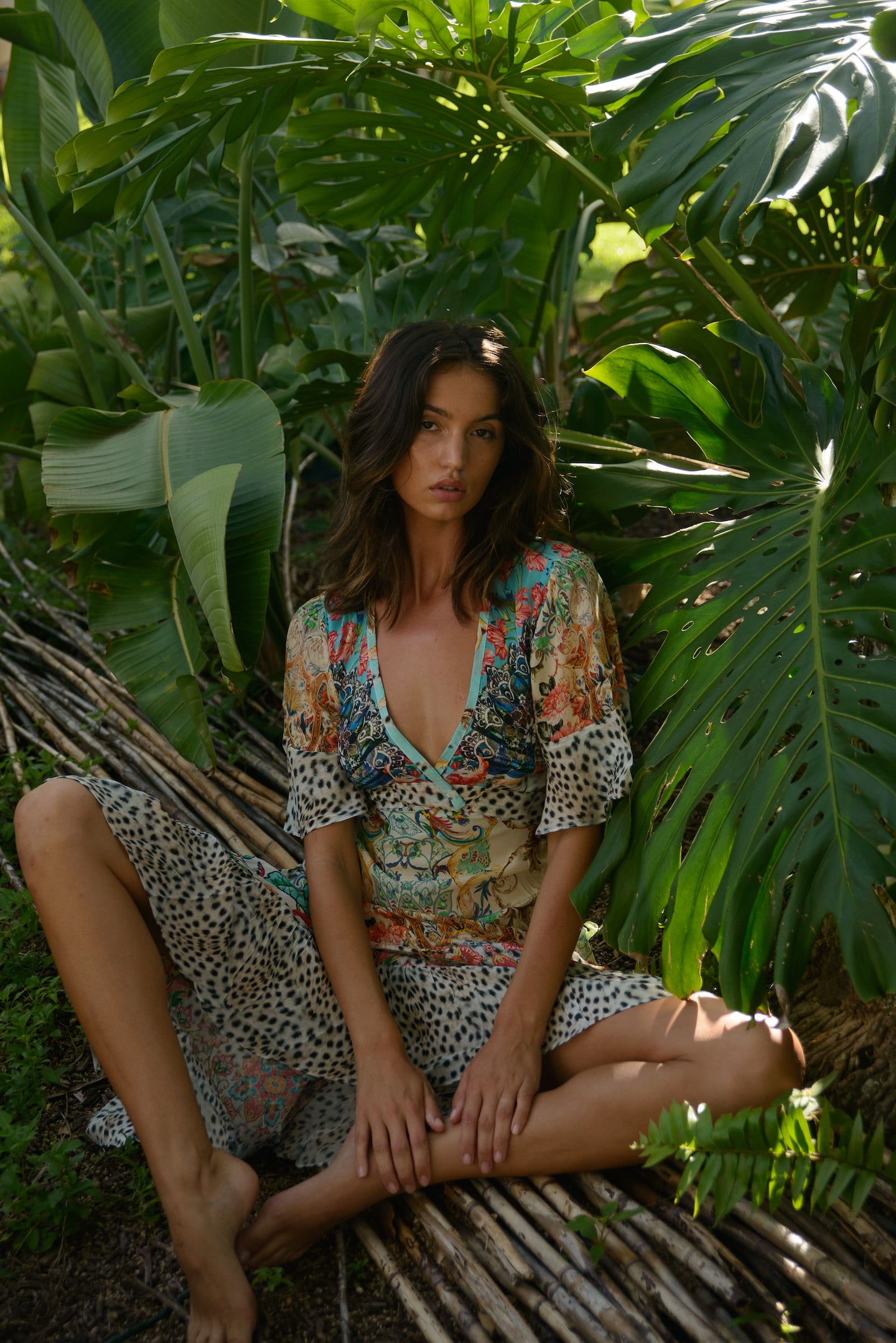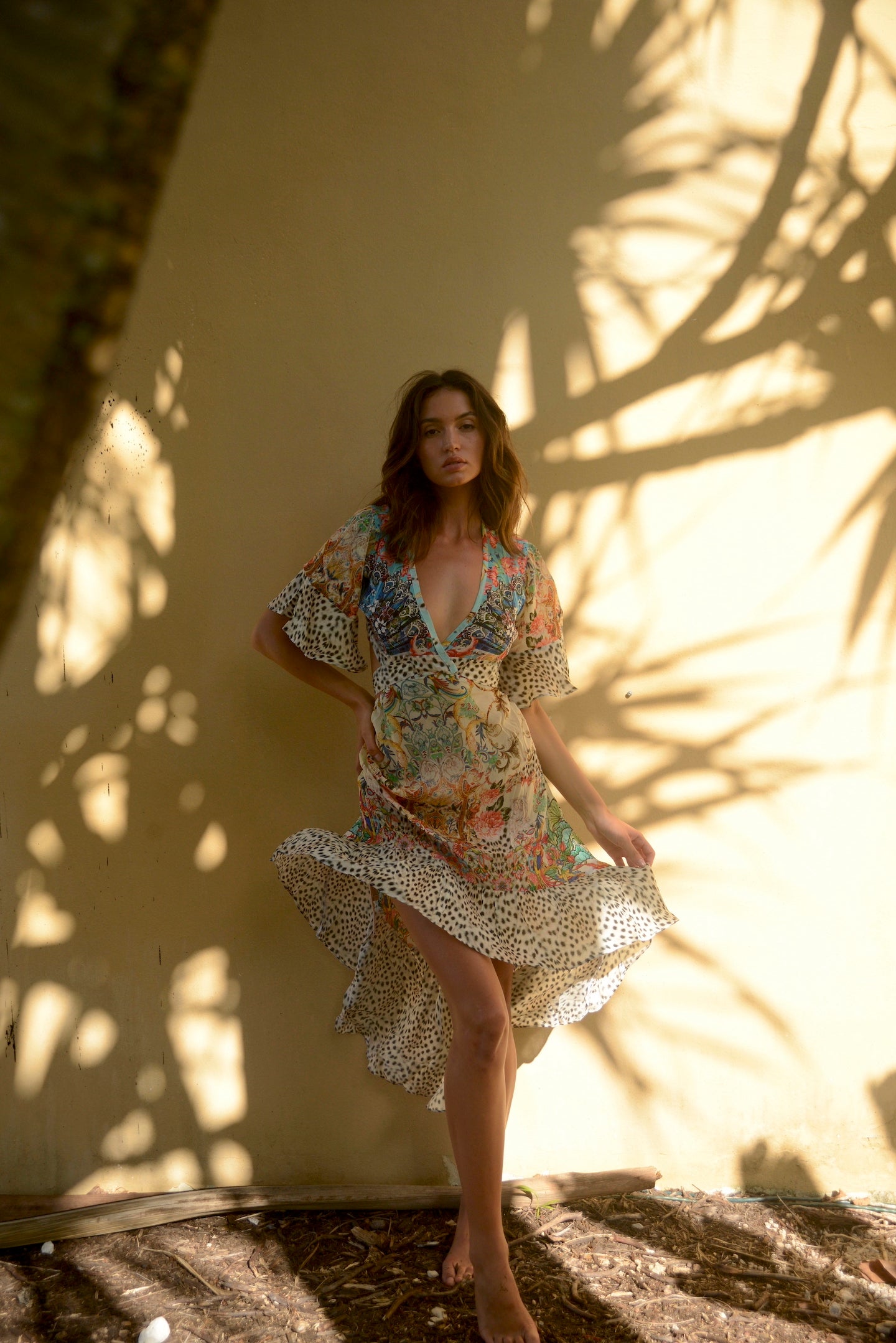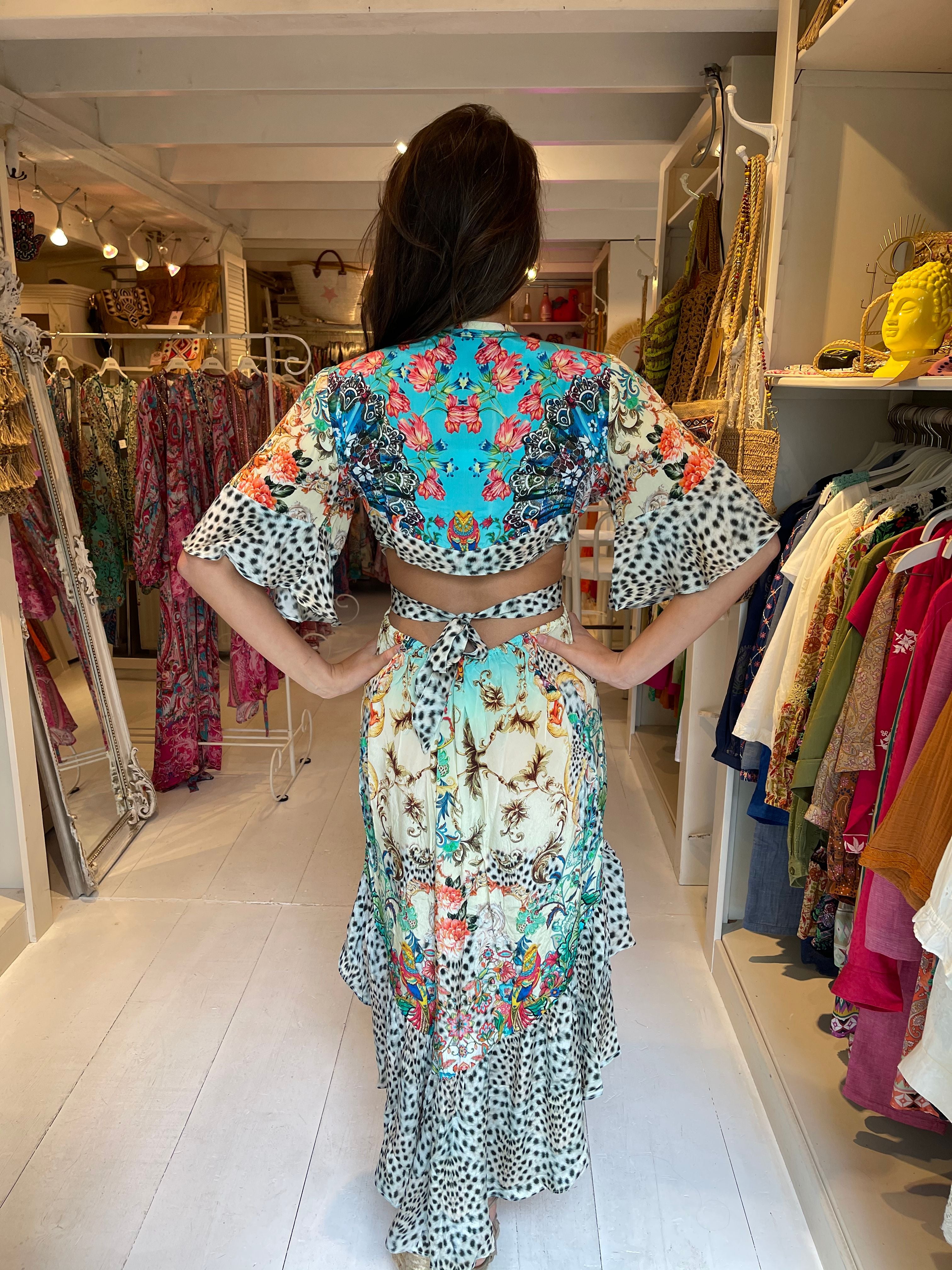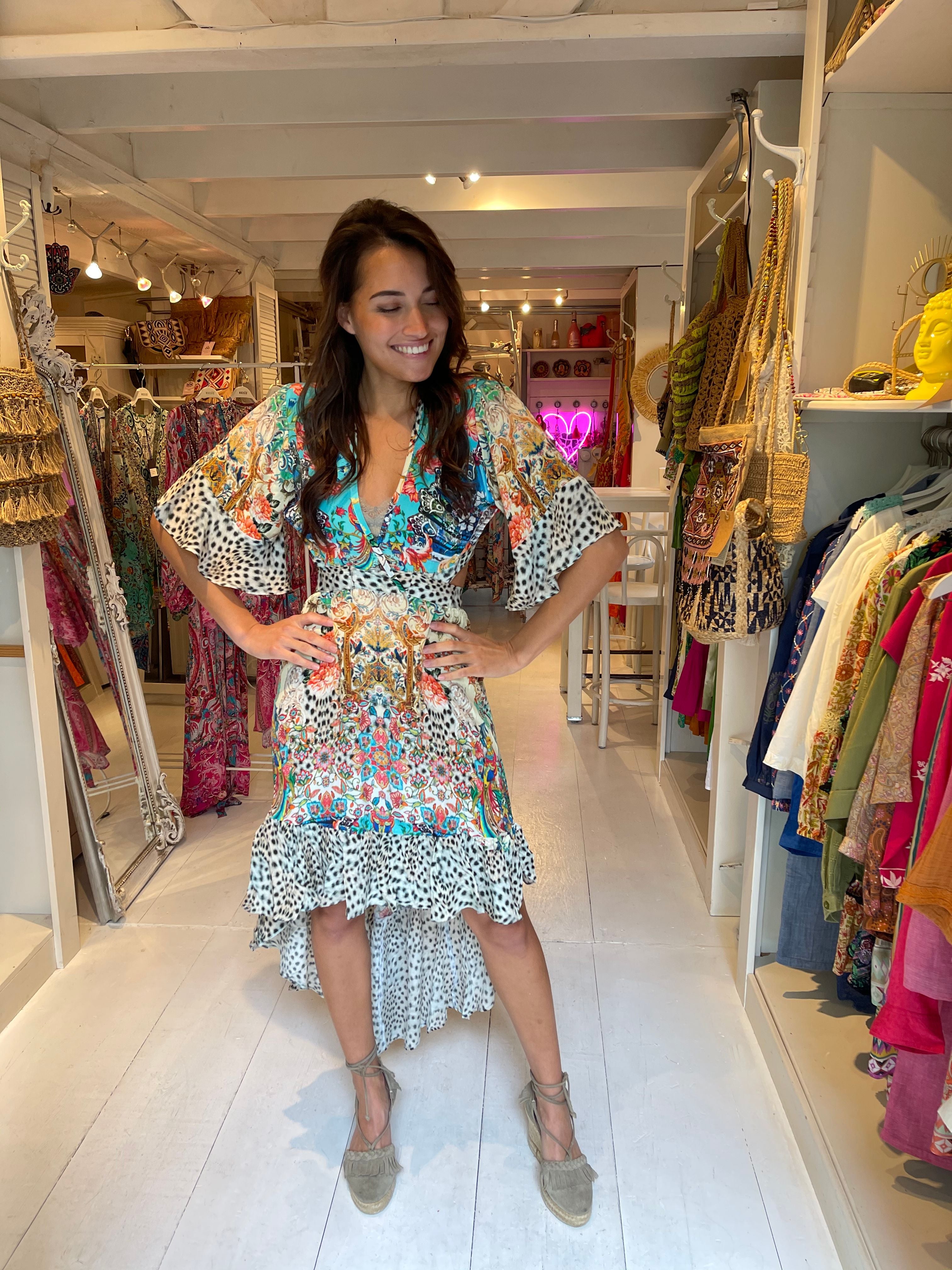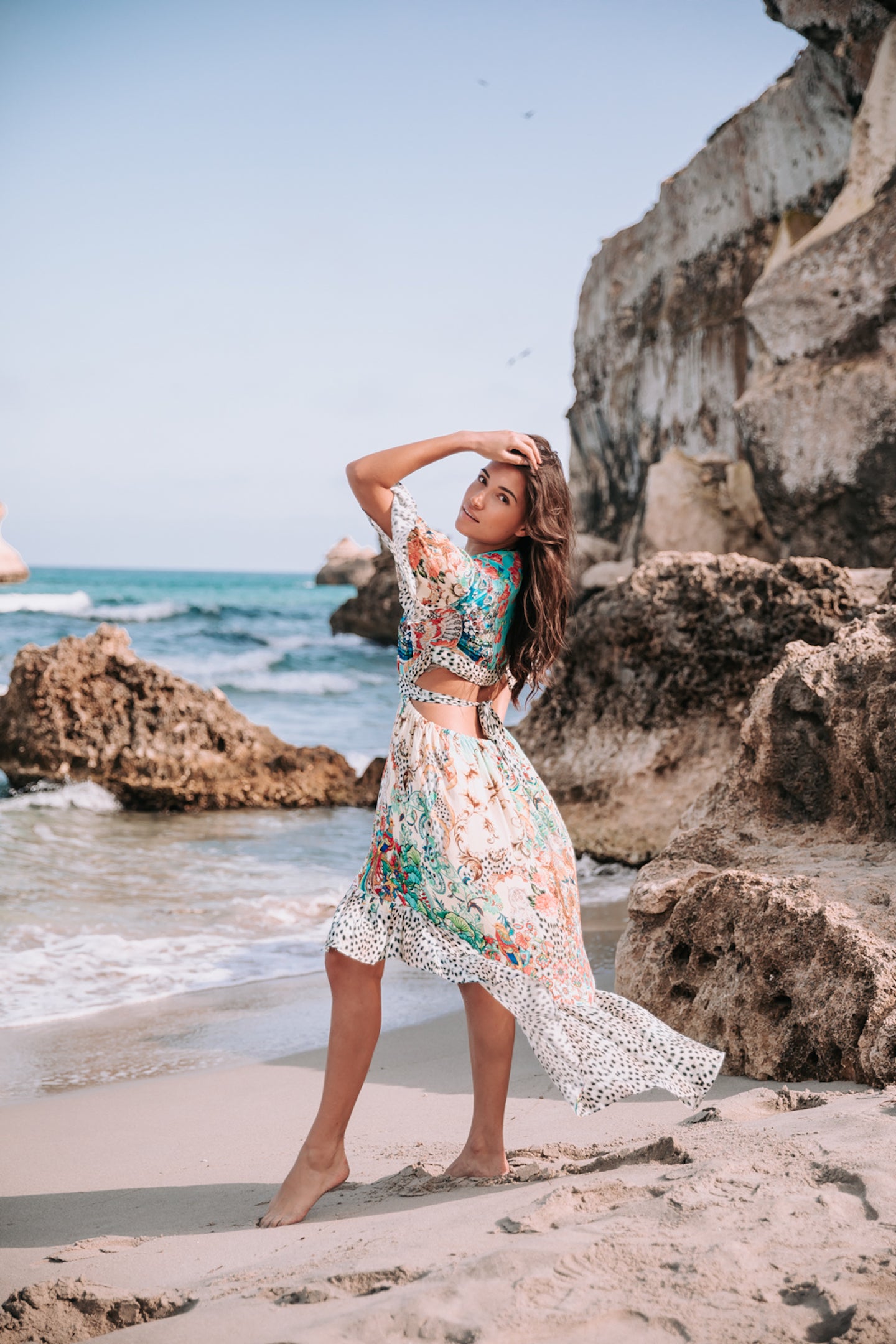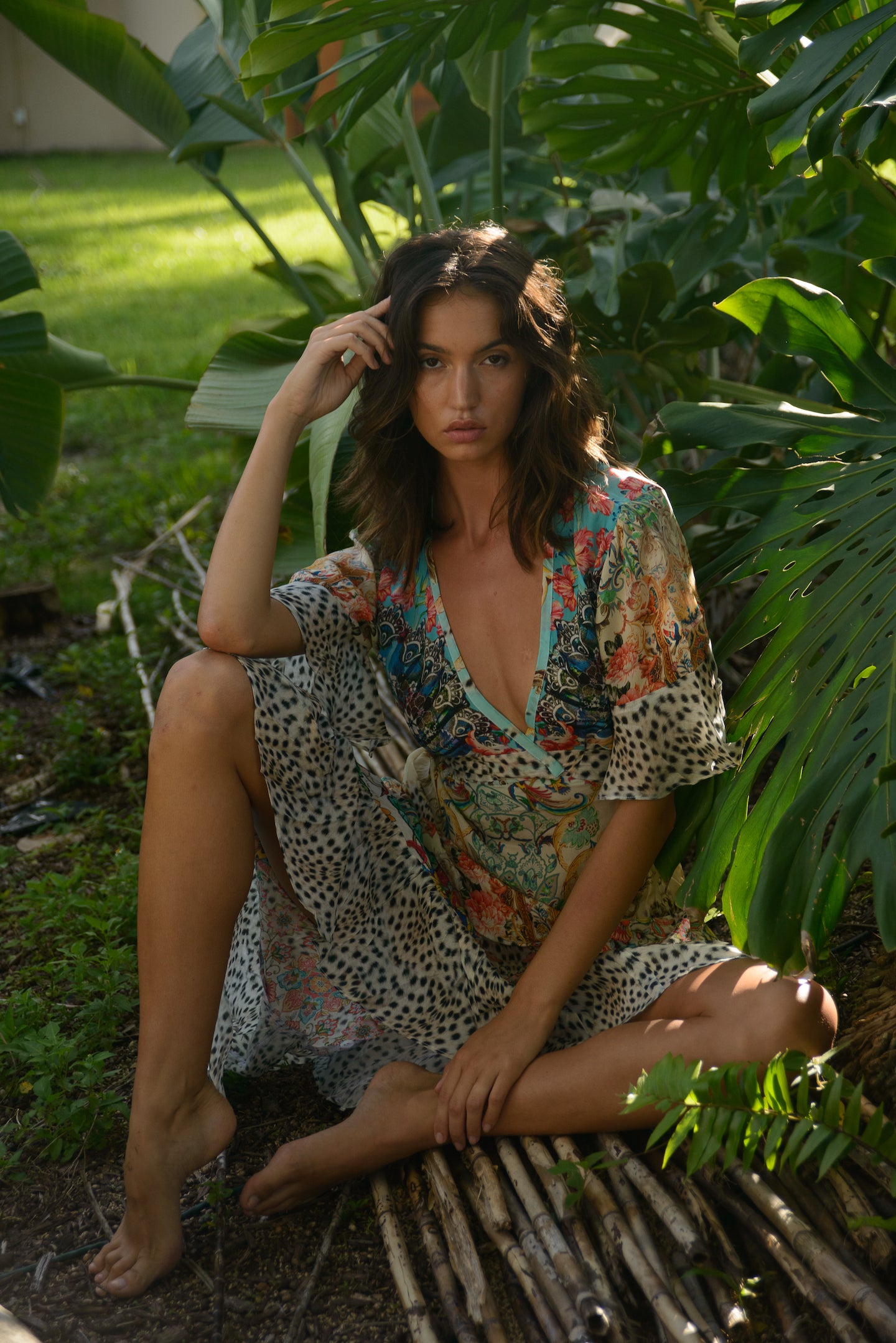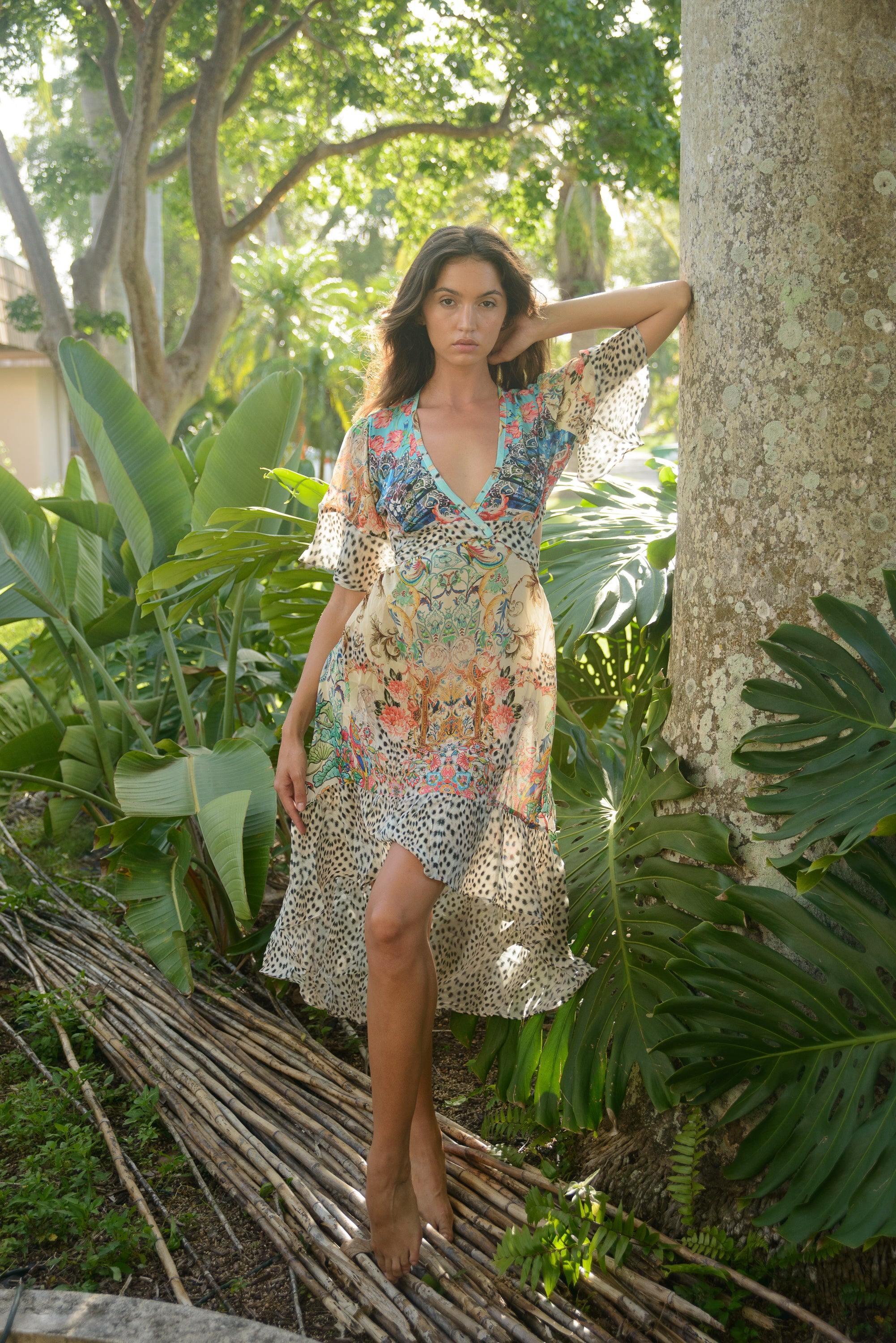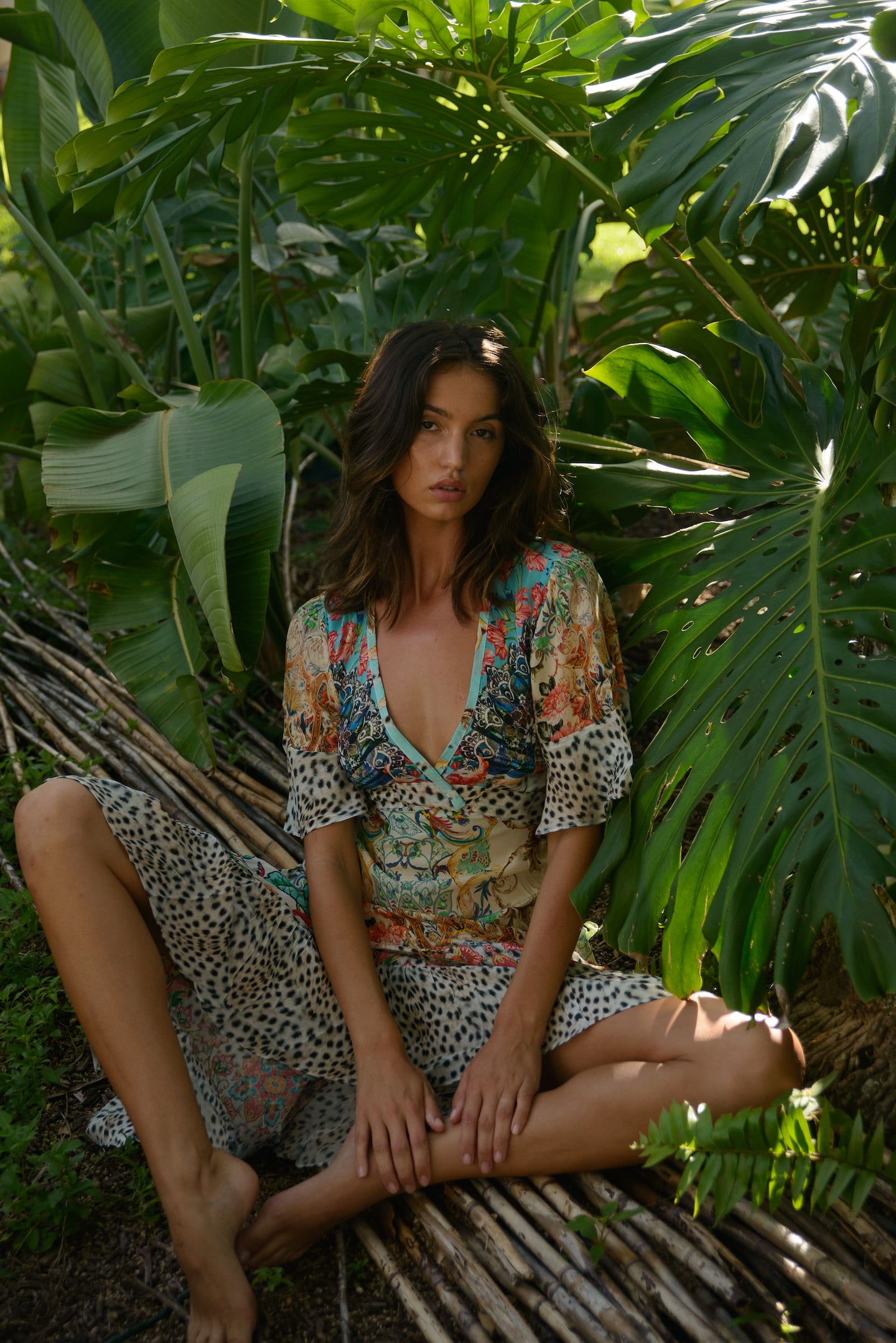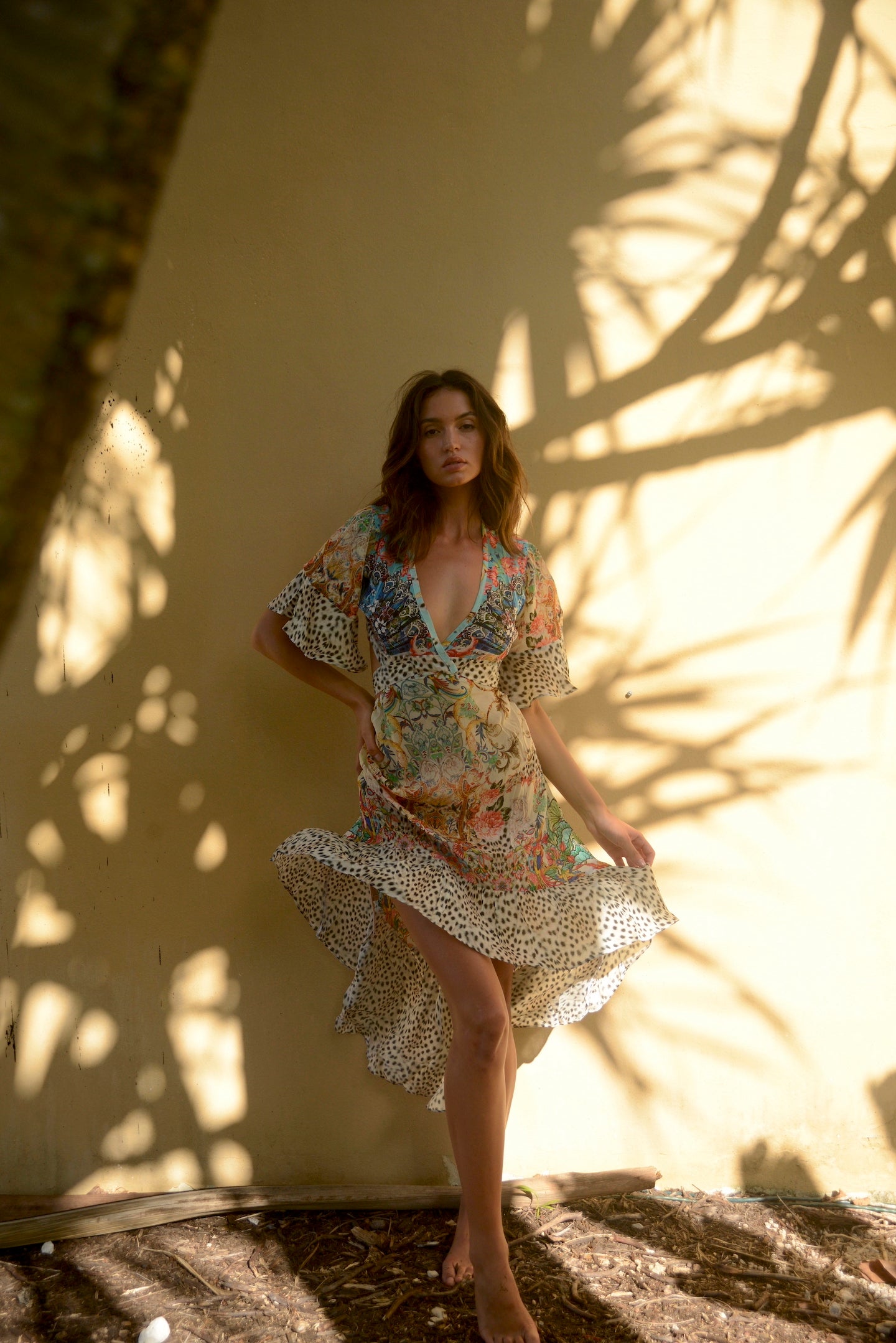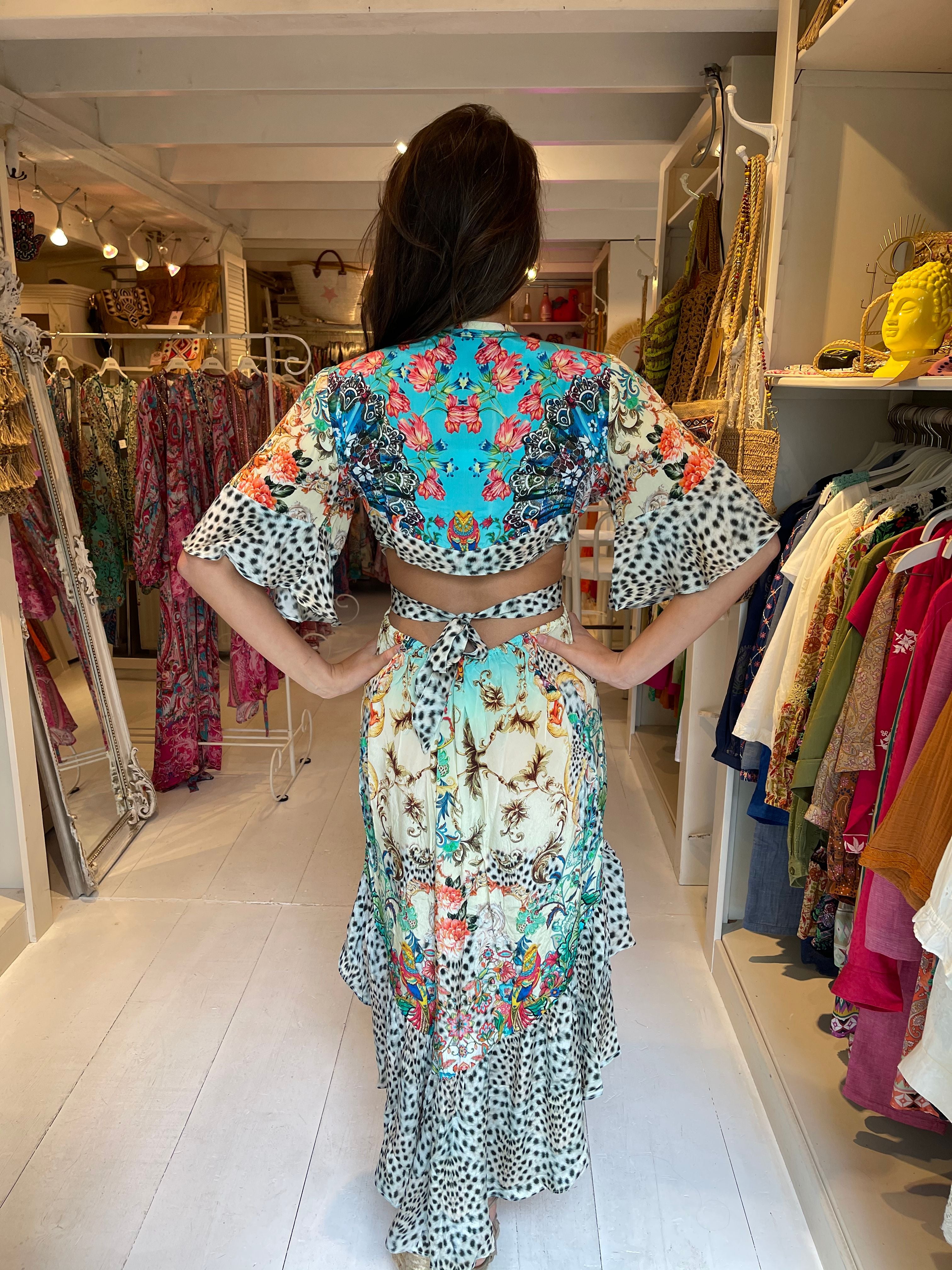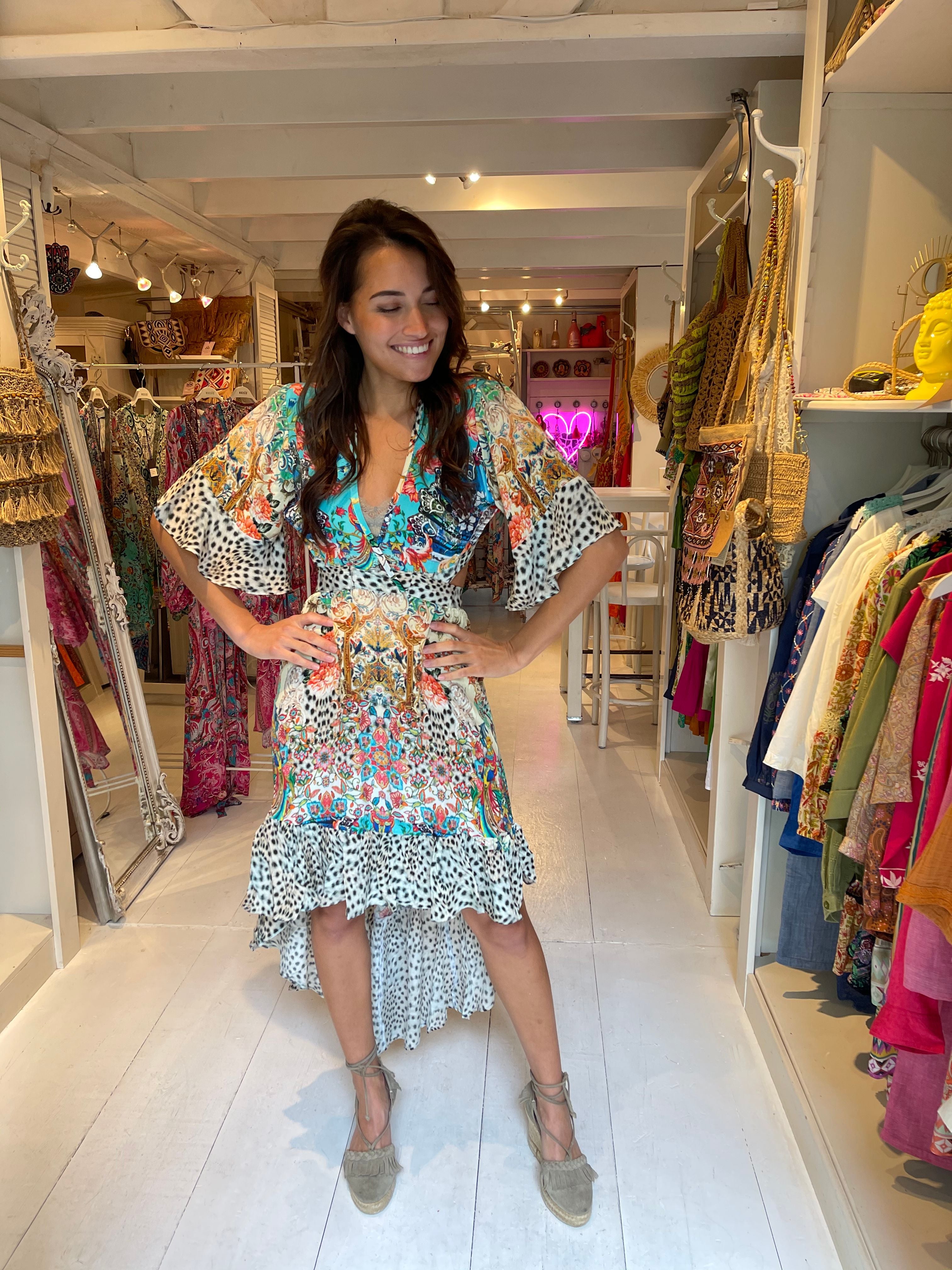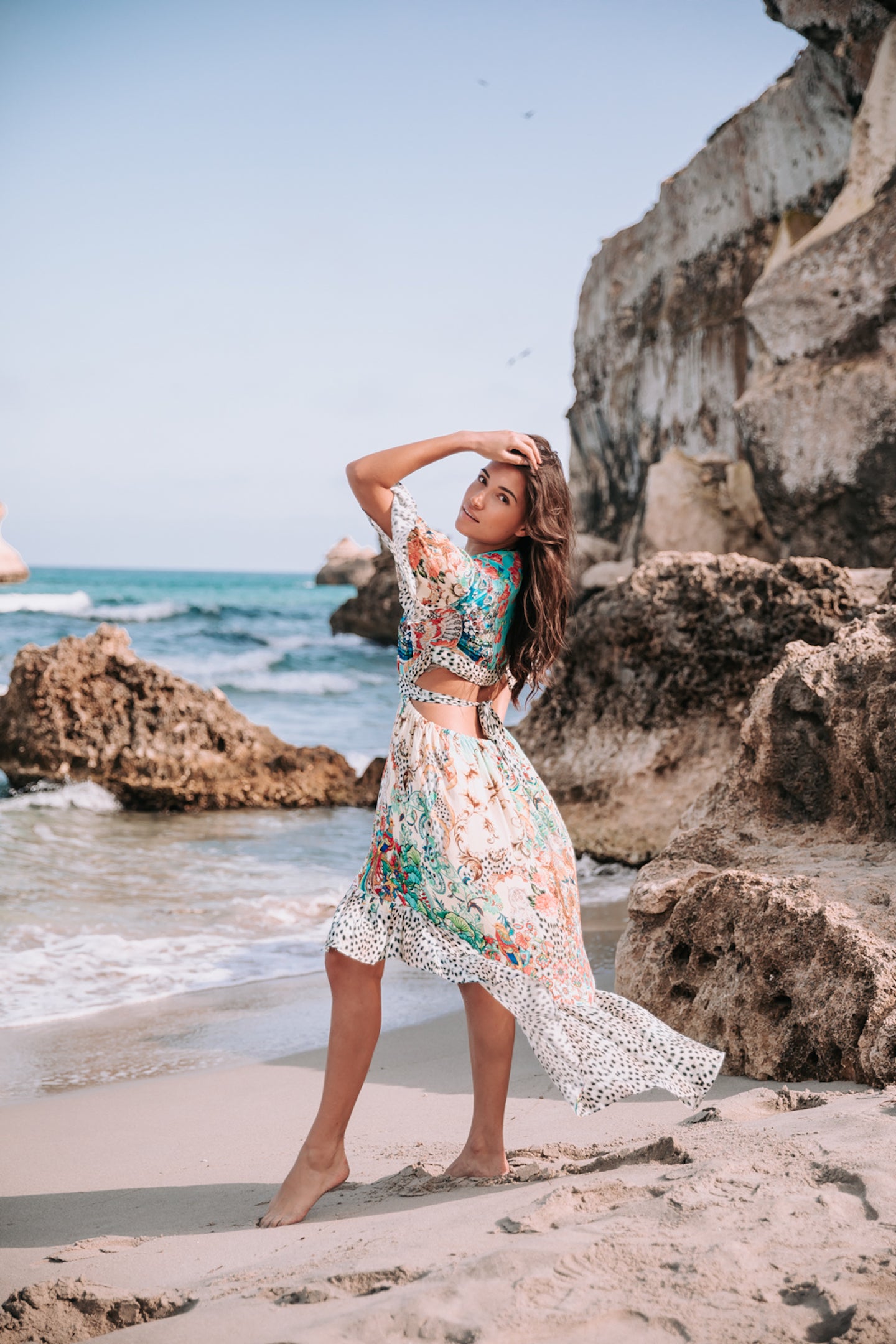 Amalfi Dress
What to wear when you're strolling the Italian Riviera with your love. Perfect for stylish sightseeing and shopping during the day and perfect dinner dressing! Beautiful menagerie of Florentine design with blue, pink, green, gold, red and orange and ruffled sleeves and hem trimmed with a sprinkle of animal print. Elastic back and open tie to comfy custom fit.  Front hem is 37" from shoulder. Back hem is 56" at longest point.
Print also available in short tunic
100% Viscose Silk. Made in India. 
XS fits up to 2
S fits up to 6
M fits up to 8